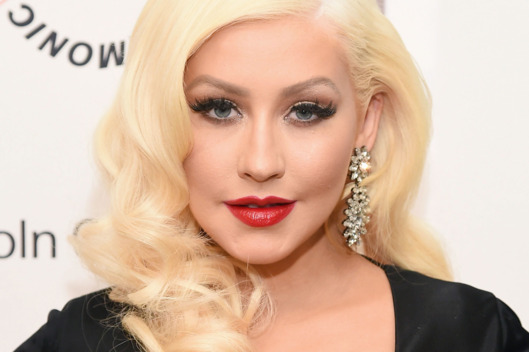 Christina Aguilera biography
Christina María Aguilera, better known as Christina Aguilera, is a singer, actress, composer, dancer, producer, model, designer and American businesswoman of Ecuadorian and Irish origin. She is recognized for her powerful voice and her ability to sing acapella. She was born on December 18, 1980, in Staten Island-New York, United States, and is the daughter of Fausto Wagner Aguilera (Ecuadorian) and Shelly Loraine Fidler (Irish-German).
Christina Aguilera began acting and singing as a child, through roles in theatrical productions and television shows starring Star Search and Mickey Mouse Club. Her artistic career began to be built, from her childhood, since recognized as "the little girl with the great voice" She also participated in shows for young talents, and at the age of eight appeared for the first time in the Star Search television contest, singing the song "A Sunday Kind of Love" by Etta James, but did not win.
Christina sang The Star-Spangled Banner, the national anthem of the United States, in the introduction of local hockey, baseball and football matches. She later presented a casting for Disney's children's company for a new version of the Mickey Mouse Club television show. In 1994, the program was canceled and the singer began recording a demo album called Just Be Free, along with the company Warlock Records.
For the year 1997, she collaborated in the single "All I Wanna Do" with the Japanese singer Keizo Nakanishi. That same year she represented the United States at the Golden Stag International Festival, where she sang along with artists Sheryl Crow and Diana Ross.
In the year 2000, Christina Aguilera won her first Grammy Award in the category of "Best New Artist" surpassing singers like Britney Spears and Kid Rock.
For the year 2006, after the success of her first albums, Christina Aguilera released her third studio album entitled "Back to Basics" which received many positive reviews and included elements of soul, jazz and blues. The singles "Is not No Other Man", "Hurt" "and" Candyman" reached high positions.
In 2008 she released her first compilation album entitled "Keeps Gettin 'Better" On September 7 of that same year, at the MTV Video Music Awards, Christina performed "Keeps Gettin 'Better" along with the "Genie 2.0" mix. The song debuted in the seventh place of the musical list of the United States. That album surpassed the 5 million copies sold worldwide and reached the Golden Record in the United States.
Her fourth studio album was called "Bionic" and was released in June 2010. That same year she premiered the movie "Burlesque" and on November 15 received a star on the Hollywood Walk of Fame.
Christina Aguilera participated as a judge in the musical program "The Voice" with singers like Adam Levine, with whom she collaborates in the single "Moves Like Jagger" and with Cee Lo Green and Blake Shelton with whom she recorded the studio album "Lotus" in 2012.
For the month of April 2014, she announced that she had started working on her eighth studio album, and she engaged with Matthew Rutler. On August 16, Christina gives birth to her second daughter Summer Rain Rutler. She also confirmed her participation in Broadway 4D, as well as a cameo in the Nashville series and the recording of a new soundtrack.
In 2015, she returned to the stage. In the 57th edition of the Grammy Awards, and with A Great Big World they won a Grammy, winning the category "Best Duo" / "Best Pop Group Performance" for "Say Something" being the sixth Grammy in the career of Christina Aguilera.
DISCOGRAPHY
 ALBUMS
1999: Christina Aguilera.
2000: My Kind of Christmas.
2000: My Reflection.
2002: Stripped.
2006: Back to Basics.
2008: Keeps Gettin 'Better: A Decade of Hits.
2010: Bionic.
2012: Lotus.
SINGLES
We Remain: 2013.
The real thing: 2015.
Shotgun: 2015.
Telepathy: 2015.
Change: 2016.
PARTICIPATIONS IN CINE AND TELEVISION
Mickey Mouse Club (1993-1995).
"Reflections on Ice: Michelle Kwan Skates to the Music of Disney's 'Mulan'" (Voice) (1998).
Beverly Hills, 90210 (1999).
Saturday Night Live (2000-2006).
Shark Tale (2004).
Shine a Light (2008).
Project Runway (2009).
Entourage (2010).
Get Him to the Greek (2010).
Burlesque (2010).
The Voice (2011-2015).
Pitch Perfect 2 (2015).
Tracks (2016).
Emoji Movie (2017).
Zoe (futuristic love film) (2018).
Christina Aguilera has won five Grammy Awards with a Latin Grammy, which is why she became the first American to win a Latin Grammy, obtaining it for "Best Female Pop Vocal Album". Throughout her career in the music industry she has won awards thanks to her five studio albums: Christina Aguilera album, Stripped, Back to Basics, Bionic and Lotus, and for the only Spanish-language album Mi Reflejo. She has also won prizes for live performances and s one of the most awarded celebrities for her perfumes, with a total of 34 awards.
She was elected the most influential celebrity in the Times in 2013, in 2014 she was chosen as the celebrity and most influential mom in recent years.
AWARDS
1999
Ivor Novello Awards (International success of the year Genie in a Bottle).
Teen.com Awards (Best song by female artist Genie in a Bottle).
Billboard Awards (First Woman to introduce R & B into Pop Music).
VH1 Awards (Bubble Gum Queen).
2000
BLOCKBUSTER AWARDS TO:
Favorite Single (Genie in a Bottle).
Favorite New female artist.
VH1 POLL TO:
Sexiest teen idol of 2000.
Best Video Teen Pop (Come on Over Baby – All Want Is You).
Alma Awards for Best New Artist.
TEEN MAGAZINE AWARDS TO:
Best female artist
Best girl power song – What a Girl Wants.
2001
LO NUESTRO AWARDS:
Best novel artist
Best female artist
Eternal patron of Britney.
2002
TMF AWARDS (HOLLAND) TO:
Best Female Seller of the year – Christina Aguilera.
Pop Princess of This decade – Emi Awards.
2003
MTV TRL AWARDS TO:
AWARDS TMF BELGIUM TO:
Best Stripped International Album.
Best International Female Artist.
Best International Fighter Video.
2004
GLAMOR WOMEN OF THE YEAR AWARDS TO:
Woman of the year.
Best Singer of 00s.
Yahoo Relevant Artists of Decade.
2005
ASCAP POP MUSIC AWARDS:
Best Video Both- "Can't Hold Us Down".
2006
MTV Europe Music Awards
Best Female Artist.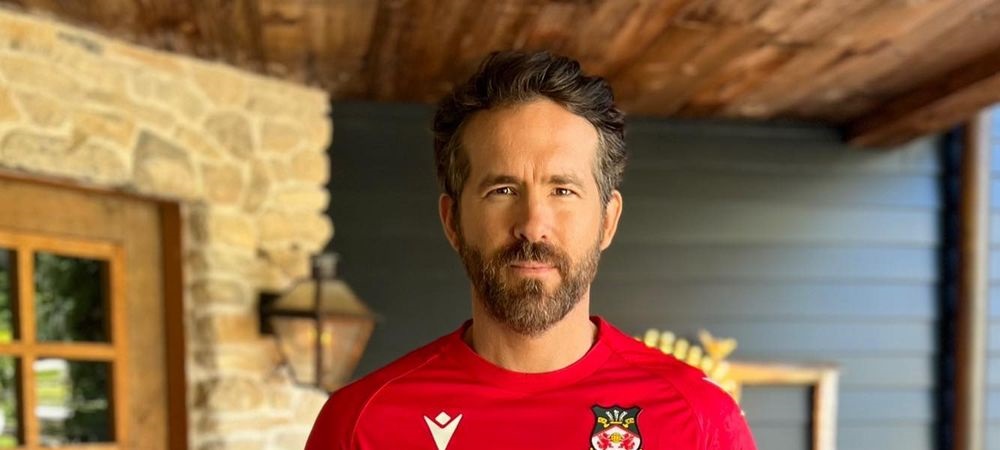 Biography of Ryan Reynolds
Ryan Rodney Reynolds was born on October 23, 1976 in Vancouver, Canada, and he is a well-known actor. When Ryan was born, his mother, Tammy, was a student and a salesperson, while his father, Jim, worked in wholesale food sales and also excelled as a semi-professional boxer. In addition, Ryan has three older siblings.
He studied in his hometown of Vancouver until 1994 when he decided to join a theater group as an extracurricular activity while attending Kwantlen College. However, his passion for acting became a vocation, and Ryan dropped out of college to devote all his time and energy to his acting career.
Debut as an actor
He quickly landed small roles in successful and memorable TV series such as "Sabrina the Teenage Witch" and "The X-Files". In 1998, his big break came with the series "Two Guys, a Girl and a Pizza Place", which ran until 2001 and catapulted him to fame. The show became very popular thanks to its great comedic content, an area where Reynolds demonstrated perfect skill, but this was not the first time that Ryan had made a name for himself in a Hollywood comedy, as he had already been in "Life During Wartime" in 1997.
Films
After working in several minor jobs, Ryan got his first major role as a protagonist in the crazy "Van Wilder – Animal Party", where he played a college party organizer. The success of the film opened doors for him to work alongside Michael Douglas in "Till Death Do Us Part", support Wesley Snipes in "Blade Trinity" or star in the horror movie "The Amityville Horror". However, at this stage of his career, Ryan stood out mainly as a protagonist in comedies such as "Just Friends", "Waiting" and "Harold & Kumar Go to White Castle". This led him to want to leave his comedic side behind, getting involved in different projects such as the thriller "Smokin' Aces", the independent film "Adventureland" and the action film "X-Men Origins: Wolverine". Later on, he also participated in romantic films such as "The Proposal" and "Definitely, Maybe". However, recognition of his acting ability did not come until Ryan was nominated for a Goya Award for his demanding role in "Buried". It is worth noting that he also brought to life the comic book hero "Green Lantern" and the renowned "Deadpool".
Contracts, curiosities
Prestigious brands like Hugo Boss have not been oblivious to Ryan Reynolds' popularity, charisma, and good looks, offering him contracts to be the face of one of their fragrances: Boss Bottled Night, a fragrance that, through great advertising, managed to convey an irresistible seductive effect.
Two curiosities can be highlighted from his work: first, the nearly 10 kilos of solid muscle he gained thanks to rigorous physical training to bring Hannibal King to life in "Blade: Trinity"; and second, his appearance on the animated TV series Zeroman, in which he lent his voice to the character Ty Cheese. In addition, like many Hollywood stars, Ryan Reynolds has an eccentricity outside the world of entertainment: a great passion for motorcycles, of which he owns three collector's items, one of which was designed exclusively for him and is none other than a Harley Davidson.
Romantic relationships
Regarding his personal life, Ryan Reynolds was in a romantic relationship with singer Alanis Morissette from 2002 to 2007. The couple got engaged in 2004, but in July 2006, People magazine reported that they had separated, although neither of them officially confirmed the news. Shortly after, in February 2007, they decided to end their engagement by mutual agreement. In May 2008, Reynolds announced his engagement to actress Scarlett Johansson, and they got married on September 27 of the same year. However, in December 2010, the couple announced in a statement to People magazine that they had decided to end their marriage.
So, on September 9, 2012, he married the actress Blake Lively in Mount Pleasant, South Carolina. In October 2014, they announced that they were expecting their first child, and in December of that same year, Ryan Reynolds and his wife Blake Lively became parents with the birth of their daughter: Ines. Later, on April 14, 2016, his wife's second pregnancy was confirmed, and on September 30, 2016, he became a father for the second time to a boy named James.