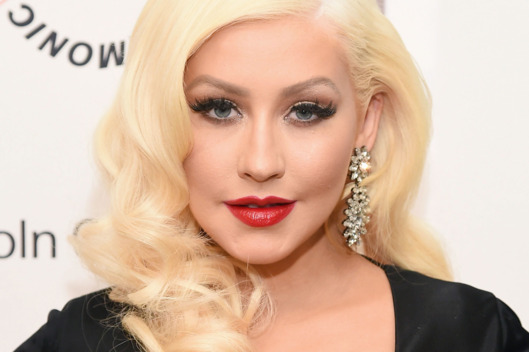 Christina Aguilera biography
Christina María Aguilera, better known as Christina Aguilera, is a singer, actress, composer, dancer, producer, model, designer and American businesswoman of Ecuadorian and Irish origin. She is recognized for her powerful voice and her ability to sing acapella. She was born on December 18, 1980, in Staten Island-New York, United States, and is the daughter of Fausto Wagner Aguilera (Ecuadorian) and Shelly Loraine Fidler (Irish-German).
Christina Aguilera began acting and singing as a child, through roles in theatrical productions and television shows starring Star Search and Mickey Mouse Club. Her artistic career began to be built, from her childhood, since recognized as "the little girl with the great voice" She also participated in shows for young talents, and at the age of eight appeared for the first time in the Star Search television contest, singing the song "A Sunday Kind of Love" by Etta James, but did not win.
Christina sang The Star-Spangled Banner, the national anthem of the United States, in the introduction of local hockey, baseball and football matches. She later presented a casting for Disney's children's company for a new version of the Mickey Mouse Club television show. In 1994, the program was canceled and the singer began recording a demo album called Just Be Free, along with the company Warlock Records.
For the year 1997, she collaborated in the single "All I Wanna Do" with the Japanese singer Keizo Nakanishi. That same year she represented the United States at the Golden Stag International Festival, where she sang along with artists Sheryl Crow and Diana Ross.
In the year 2000, Christina Aguilera won her first Grammy Award in the category of "Best New Artist" surpassing singers like Britney Spears and Kid Rock.
For the year 2006, after the success of her first albums, Christina Aguilera released her third studio album entitled "Back to Basics" which received many positive reviews and included elements of soul, jazz and blues. The singles "Is not No Other Man", "Hurt" "and" Candyman" reached high positions.
In 2008 she released her first compilation album entitled "Keeps Gettin 'Better" On September 7 of that same year, at the MTV Video Music Awards, Christina performed "Keeps Gettin 'Better" along with the "Genie 2.0" mix. The song debuted in the seventh place of the musical list of the United States. That album surpassed the 5 million copies sold worldwide and reached the Golden Record in the United States.
Her fourth studio album was called "Bionic" and was released in June 2010. That same year she premiered the movie "Burlesque" and on November 15 received a star on the Hollywood Walk of Fame.
Christina Aguilera participated as a judge in the musical program "The Voice" with singers like Adam Levine, with whom she collaborates in the single "Moves Like Jagger" and with Cee Lo Green and Blake Shelton with whom she recorded the studio album "Lotus" in 2012.
For the month of April 2014, she announced that she had started working on her eighth studio album, and she engaged with Matthew Rutler. On August 16, Christina gives birth to her second daughter Summer Rain Rutler. She also confirmed her participation in Broadway 4D, as well as a cameo in the Nashville series and the recording of a new soundtrack.
In 2015, she returned to the stage. In the 57th edition of the Grammy Awards, and with A Great Big World they won a Grammy, winning the category "Best Duo" / "Best Pop Group Performance" for "Say Something" being the sixth Grammy in the career of Christina Aguilera.
DISCOGRAPHY
 ALBUMS
1999: Christina Aguilera.
2000: My Kind of Christmas.
2000: My Reflection.
2002: Stripped.
2006: Back to Basics.
2008: Keeps Gettin 'Better: A Decade of Hits.
2010: Bionic.
2012: Lotus.
SINGLES
We Remain: 2013.
The real thing: 2015.
Shotgun: 2015.
Telepathy: 2015.
Change: 2016.
PARTICIPATIONS IN CINE AND TELEVISION
Mickey Mouse Club (1993-1995).
"Reflections on Ice: Michelle Kwan Skates to the Music of Disney's 'Mulan'" (Voice) (1998).
Beverly Hills, 90210 (1999).
Saturday Night Live (2000-2006).
Shark Tale (2004).
Shine a Light (2008).
Project Runway (2009).
Entourage (2010).
Get Him to the Greek (2010).
Burlesque (2010).
The Voice (2011-2015).
Pitch Perfect 2 (2015).
Tracks (2016).
Emoji Movie (2017).
Zoe (futuristic love film) (2018).
Christina Aguilera has won five Grammy Awards with a Latin Grammy, which is why she became the first American to win a Latin Grammy, obtaining it for "Best Female Pop Vocal Album". Throughout her career in the music industry she has won awards thanks to her five studio albums: Christina Aguilera album, Stripped, Back to Basics, Bionic and Lotus, and for the only Spanish-language album Mi Reflejo. She has also won prizes for live performances and s one of the most awarded celebrities for her perfumes, with a total of 34 awards.
She was elected the most influential celebrity in the Times in 2013, in 2014 she was chosen as the celebrity and most influential mom in recent years.
AWARDS
1999
Ivor Novello Awards (International success of the year Genie in a Bottle).
Teen.com Awards (Best song by female artist Genie in a Bottle).
Billboard Awards (First Woman to introduce R & B into Pop Music).
VH1 Awards (Bubble Gum Queen).
2000
BLOCKBUSTER AWARDS TO:
Favorite Single (Genie in a Bottle).
Favorite New female artist.
VH1 POLL TO:
Sexiest teen idol of 2000.
Best Video Teen Pop (Come on Over Baby – All Want Is You).
Alma Awards for Best New Artist.
TEEN MAGAZINE AWARDS TO:
Best female artist
Best girl power song – What a Girl Wants.
2001
LO NUESTRO AWARDS:
Best novel artist
Best female artist
Eternal patron of Britney.
2002
TMF AWARDS (HOLLAND) TO:
Best Female Seller of the year – Christina Aguilera.
Pop Princess of This decade – Emi Awards.
2003
MTV TRL AWARDS TO:
AWARDS TMF BELGIUM TO:
Best Stripped International Album.
Best International Female Artist.
Best International Fighter Video.
2004
GLAMOR WOMEN OF THE YEAR AWARDS TO:
Woman of the year.
Best Singer of 00s.
Yahoo Relevant Artists of Decade.
2005
ASCAP POP MUSIC AWARDS:
Best Video Both- "Can't Hold Us Down".
2006
MTV Europe Music Awards
Best Female Artist.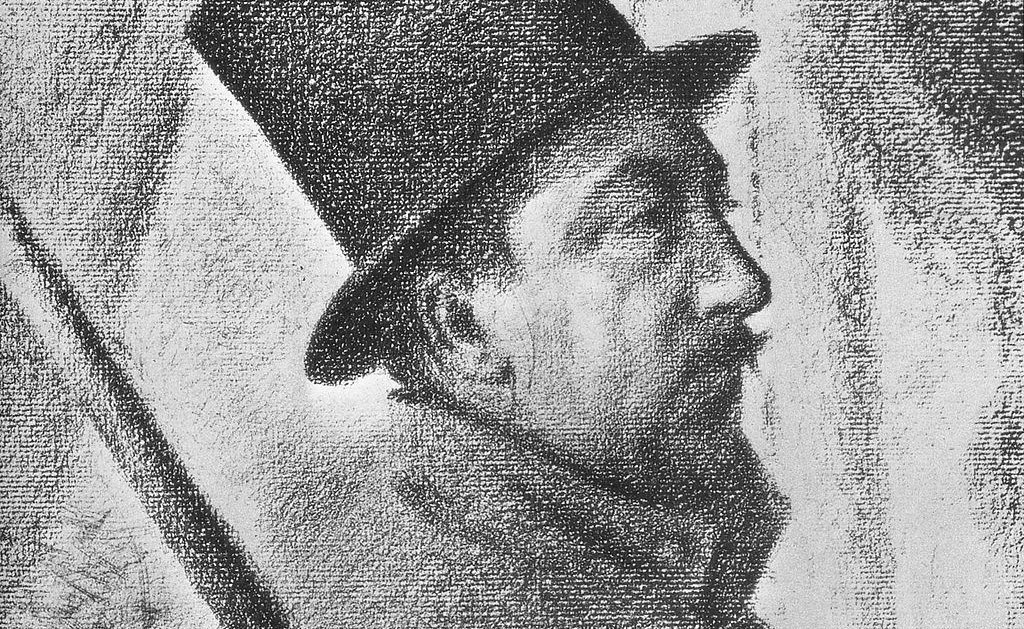 Paul Signac Biography
Paul Victor Signac (November 11, 1863 – August 15, 1935) was born in Paris, France. A Painter considered one of the most prominent exponents of neo-impressionism with Georges Seurat, a painter with whom he had a close relationship. Signac was born into a wealthy family which allowed him to devote himself fully to painting.
By the mid-1880s, he studied arts and honed his skills in Bin's workshop. In the early years of his career, he became interested in impressionism, an artistic movement that continued until he met Seurat. Along with this he ventured into pointillism or divisionism, an artistic technique of which Signac is one of the most important exponents. In his works, he painted landscapes of southern France and other regions that he visited on his ship.
Studies and beginnings
Born into a wealthy family, he was able to devote himself to study and the arts without restrictions. In 1882, he joined the École des Arts-Décoratifs de Paris (School of Decorative Arts). For the same period, he attended the free workshop of Bin, painter, and politician, who was then mayor of Montmartre. In the course of the following years, he collaborated in the creation of the Société des Artistes Indépendants, founded in 1884. He was the vice president in 1903 and president six years later. He also participated actively in the creation of the Salon des Indépendants.
In 1886, he was part of the IX Impressionist Exhibition, along with renowned painters such as Seurat, Edgar Degas, Camille Pissarro, Jean-Louis Forain and Paul Gauguin. In these early years, his paintings reflected the influence of Pissarro, Pierre Auguste Renoir, and Claude Monet.
Career
Towards the end of the 19th century, Signac began to lean towards the style proposed by Seurat, deepening the pointillist technique. In those first paintings, he painted the Mediterranean coasts and the banks of the Seine, lighthouses, coasts, among others.
In 1899, he raised his aesthetic ideas in the book De Eugène Delacroix to Neo-impressionism (1899), a work in which he defended the techniques of neo-impressionists. School that emerged in 1886 from the hand of Seurat and Signac. Camille Pissarro, Maximilien Luce Théo van Rysselberghe and Henri-Edmond Cross also participated in this.
Some characteristics of this artistic movement are the concern for volume, the development of shapes without defined profiles, the order in the composition and the use of pure basic colors, which when used in a pointillist painting would create an optical illusion that gives more luminosity in painting. This idea is based on the theory of the simultaneous contrast of colors by Michel Eugéne Chevreul.
When Seurat died, Signac moved to Saint-Tropez, (Cote d'Azur, France), a town where he remained until 1911. Throughout his life he traveled and sailed through different countries such as Italy and Turkey, also toured France. During these trips visited La Rochelle, Marseille, Venice, and Istanbul, among others. Those experiences served as inspiration for his paintings, in which he represented maritime scenes. Within those trips, he painted a large number of watercolors.
Throughout time, he ceased to strictly follow the rules of pointillism, widening the brushstrokes as seen in the paintings Samois, Departure of tuna vessels in Groix, La Seine au Pont-Royal, and Rivière de Vannes. From 1913, Signac traveled to Antibes, where he spent long stays, keeping his studio in Paris. During this period, he was president of the Société des Artistes Indépendants, a position he held from 1909 until his death on August 15, 1935, in Paris.
In the course of his career, Signac painted a large number of paintings and watercolors. In most of these, he applied pointillism, a technique developed by Seurat. Most of these paintings represented maritime scenes, although, he also painted still lives, decorative compositions, and everyday scenes. Among his most outstanding works are Opus 217. Against the Enamel of a Background Rhythmic with Beats and Angles, Tones, and Tints (1890), Woman by the Lamp (1890), The Papal Palace in Avignon (1900), Grand Canal ( 1905), The Port of Rotterdam (1907), Antibes, the towers (1911), Port of La Rochelle (1921) and Lézardrieux (1925).
In the last years of his career, he painted various watercolors in which he did not strictly follow the rules of pointillism; for this period he became friends with Belgian painters who subsequently formed a group of neo-impressionists.