Justin Bieber Biography
Justin Drew Bieber, known in the music world as Justin Bieber, is a Canadian singer and songwriter, renowned for being one of the most famous singers in the world. He was born on March 1, 1994, in London, Ontario, Canada and is the son of Jeremy Jack Bieber and Pattie Mallette.
As a child, he showed an interest in hockey, football, and chess, but always maintained his interest in music for himself. As he grew up, he learned to play the piano, the drums, the guitar, and the trumpet in a self-taught way. At the age of 12, he participated in a singing contest in Stratford, where he won second place in the song "So Sick" by R & B singer Ne-Yo.
At the end of 2008, the mother of Justin Bieber uploaded some videos in which he appeared performing songs by Usher, Chris Brown, Stevie Wonder, Justin Timberlake, and Ne-Yo. Mr. Scooter Braun, an executive in the music industry, discovered Justin Bieber when he accidentally saw him in some videos on YouTube, admiring all his talent. In addition, he later became his manager. Braun reunited Justin with Usher in Atlanta, where he signed a musical contract with the Raymond Braun Media Group (RBMG) record label and a recording with Island Records offered by L.A. Reid.
He released his first single titled "One Time" on July 9, 2009, which was presented on the radio when he was recording his debut album. The song reached the twelfth position in the Canadian Hot 100 chart in its first week of release and subsequently reached the seventeenth position in the Billboard Hot 100 list. The song was very successful in international markets.
"The world is very big and everyone will be waiting for you to get lost in it"
In the month of November 2009, Justin Bieber released his first album titled "My World" which received positive reviews and a platinum certification by the RIAA. The singer became the first artist to have seven singles from a debut album on the Billboard Hot 100, concluding that this album definitely took him to stardom. In Christmas that same year, he sang for President Barack Obama and his family in the White House and at the end of the year, he was invited to an episode of the American television series True Jackson, VP.
In January 2010, Justin Bieber was presented at the Grammy Awards gala. On March 23 of that same year, he released his second album titled "My World 2.0" which reached number one on the Billboard in its first week, something that had never been achieved in a singer of his age, since the time of Stevie Wonder. In addition, in that album, it was emphasized by the international success "Baby." In June 2010 he started his first tour called "My World Tour."
Justin Bieber won the American Music Awards Artist of the Year Award in 2010 and was nominated for the 53rd Grammy Awards in the categories of Revelation Artist and Best Pop Album. On April 10 of that same year, he participated as an artist guest on the Saturday Night Live program. On July 4, on the occasion of the celebration of Independence Day of the United States, he gave a concert at the fireworks show at the Macy's department store in New York, where he played "Baby" and "Somebody to Love." The second single from his album My World 2.0, entitled "Somebody to Love" was released in April along with a remix of the same song, in collaboration with Usher. This simple one reached the tenth position in the musical lists of Canada, in the United States and in some countries it was placed in the twenty-first positions.
On September 12, 2010, he received the MTV Award for the best revelation artist for his single Baby. The following month he announced that he would publish an acoustic album called "My Worlds Acoustic" finally he released it on Black Friday in the United States. The album featured acoustic versions of their songs from previous albums and a new song titled "Pray."
For the month of November 2011, Justin Bieber released his second studio album entitled "Under The Mistletoe" being number one on the Billboard 200 US chart. That same year he was listed by Forbes magazine as the third most influential celebrity of the world. At the end of 2011, he began recording his third studio album called "Believe." On May 29 of the same year came the second promotional single called "Die in Your Arms" and was placed on the list of several countries, in the first hundred hit songs.
On June 19, 2012, the commercial launch of "Believe" was made in the United States, but in the United Kingdom and Canada, it was in previous days. On May 11 of that same year, on the celebration of Mother's Day in North America, she published through iTunes the song "Turn to You" dedicated to her mother. In addition, he sought to collect funds for as single mothers.
For March 7, 2013, Justin Bieber had some health problems after fainting behind the scenes at the O2 Arena in London, during his performance he complained of respiratory problems and was taken to a hospital. In October of that same year, he announced that he would release a new song every Monday for ten weeks.
On January 23, 2014, Justin Bieber was captured in the city of Miami, along with the singer Khalil, on suspicion of driving intoxicated and resisting arrest without violence. Police said he confessed to having used alcohol, smoked marijuana, and prescription drugs. He was released on bail. On July 9 of that year, he was charged with vandalism in California, after throwing eggs at his neighbor's house.
For August 28, 2015, Justin Bieber released the single titled "What Do You Mean?" which reached the number 1 position in more than 20 countries. On October 23 of that year, he released the second single from the album titled "Sorry" as an instant download, with the pre-order of the album in iTunes. The song debuted at number two on the Billboard Hot 100. On November 13 he released his album "Purpose" and debuted at number one on the Billboard 200, becoming his sixth album to debut at the top of the list. It was the fourth best-selling album of that year.
On July 22, 2016, Justin Bieber released a new single with Major Lazer and MØ titled "Cold Water." He debuted at number two on the Billboard Hot 100 and became the third debut number two on the list.
Justin Bieber repeated the formula of his song "Sorry" and on August 17, 2017, he released his new song called "Friends" online.
ALBUMS
2010: My World 2.0.
2011: Under the Mistletoe.
2012: Believe.
2015: Purpose.
FILMOGRAPHY
2000: CSI: Las Vegas
2009: True Jackson VP.
2010: Silent Library.
2010: School Gyrls.
2010: CSI: Scene investigation.
2011: Justin Bieber: Never Say Never. – Musical, Documental.EU.
2011: Justin Bieber: Rise to fame. – Documentary film. The UK.
2011: Almost Famous IV. – Documentary film. The UK.
2012: The X Factor USA.
2012: Justin Bieber: All around the World. -A documentary, musical.
2013: The Simpsons.
2013: Believe. – Documentary film.
2015: Comedy Central Roast of Justin Bieber. – Documentary comedy.
2016: Zoolander 2 – Comedy.
2017: Objective: Hasselhoff. – Thriller.
2017: Chris Brown: Welcome To My Life. – Documentary film.
AWARDS
MTV Europe Music Awards for Best Male Artist: 2010, 2011, 2012, 2013, 2014 and 2015.
MTV Video Music Awards for Best New Artist 2010.
BET Award for New Artist 2010.
American Music Award for Artist of the Year: 2010 and 2012.
American Music Award for Favorite Male Rock / Pop Artist: 2010, 2012 and 2016.
American Music Award to Favorite Rock / Pop Album, by My World 2.0: 2010.
MTV Europe Music Awards for Best Pop Artist 2011.
MTV Video Music Awards Japan Award for Best New Video, for "Baby": 2011.
MTV Video Music Awards Award for Best Male Video 2011.
CMT Music Awards Award for Collaborative Video of the Year, by That Should Be Me (with Rascal Flatts): 2011.
Billboard Music Award to the Public's Favorite 2011.
Billboard Music Award for Best Artist in Streaming 2011.
Billboard Music Award for Best Pop Album, for My World 2.0: 2011.
Billboard Music Award to Top Social Artist: 2011, 2012, 2013, 2014 and 2015.
American Music Award to Favorite Rock / Pop Album, by Believe 2.0: 2012.
Billboard Music Award for Male Artist 2013.
Philippine Walk of Fame 2014
ASCAP Award for Most Interpreted Song, by Beauty And A Beat: 2014.
MTV Video Music Awards Award for Best Visual Effects 2015.
American Music Award for Collaboration of the Year: 2015.
People's Choice Awards for Best Song, for "What do you mean": 2015.
Latin American Music Award to Favorite Artist – Crossover 2016.
Grammy Award for the best dance recording 2016.
Brit Award for Male International Artist 2016.
Billboard Music Award for Best Male Artist 2016.
Billboard Music Award for Best Artist in Social Media 2016.
American Music Award to Favorite Pop / Rock Song, for Love Yourself: 2016.
American Music Award to Favorite Rock / Pop Album, by Purpose 2016.
Danish Music Award to Årets Internationale Hit 2016.
MTV Europe Music Awards to Song of the year, for Sorry: 2016.
Much Music Video Awards for Favorite Artist or Group: 2016.
ASCAP Award for Song most performed, by Cold wáter and Sorry: 2017.
ASCAP Song of the Year Award, for Love yourself: 2017.
iHeartRadio Music Awards for Male Artist of the Year 2017.
iHeartRadio Music Awards to Dance Song of the Year, for Let Me Love You and Cold Water: 2017.
iHeartRadio Music Awards for Male Artist of the Year 2017.
iHeartRadio Music Awards to best fans 2017.
Billboard Latin Music Artist of the Year Award, crossover: 2017.
Justin Bieber has received two Brit Awards, a Bambi Award, and his followings Res voted for prizes that include 12 American Music Awards, 20 Teen Choice Awards, and 21 MTV Europe Music Awards. In addition, he has won a Grammy Award and has 14 Guinness World Records.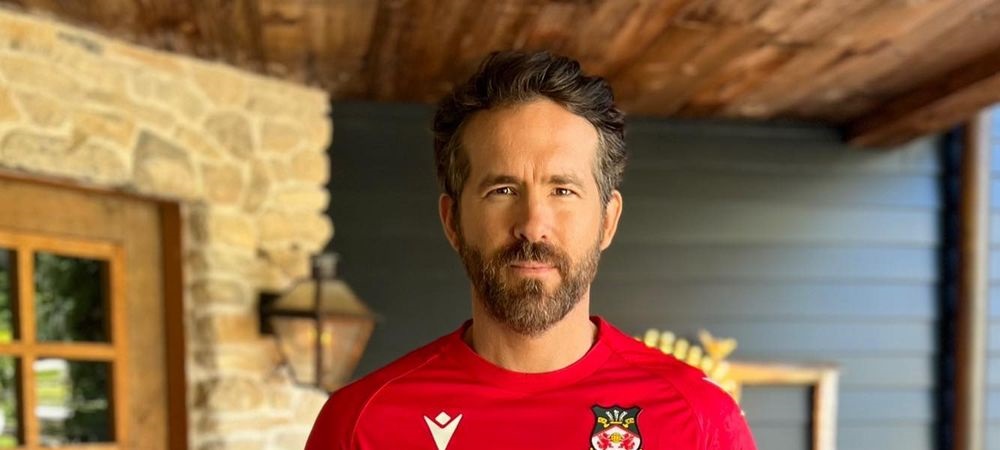 Biography of Ryan Reynolds
Ryan Rodney Reynolds was born on October 23, 1976 in Vancouver, Canada, and he is a well-known actor. When Ryan was born, his mother, Tammy, was a student and a salesperson, while his father, Jim, worked in wholesale food sales and also excelled as a semi-professional boxer. In addition, Ryan has three older siblings.
He studied in his hometown of Vancouver until 1994 when he decided to join a theater group as an extracurricular activity while attending Kwantlen College. However, his passion for acting became a vocation, and Ryan dropped out of college to devote all his time and energy to his acting career.
Debut as an actor
He quickly landed small roles in successful and memorable TV series such as "Sabrina the Teenage Witch" and "The X-Files". In 1998, his big break came with the series "Two Guys, a Girl and a Pizza Place", which ran until 2001 and catapulted him to fame. The show became very popular thanks to its great comedic content, an area where Reynolds demonstrated perfect skill, but this was not the first time that Ryan had made a name for himself in a Hollywood comedy, as he had already been in "Life During Wartime" in 1997.
Films
After working in several minor jobs, Ryan got his first major role as a protagonist in the crazy "Van Wilder – Animal Party", where he played a college party organizer. The success of the film opened doors for him to work alongside Michael Douglas in "Till Death Do Us Part", support Wesley Snipes in "Blade Trinity" or star in the horror movie "The Amityville Horror". However, at this stage of his career, Ryan stood out mainly as a protagonist in comedies such as "Just Friends", "Waiting" and "Harold & Kumar Go to White Castle". This led him to want to leave his comedic side behind, getting involved in different projects such as the thriller "Smokin' Aces", the independent film "Adventureland" and the action film "X-Men Origins: Wolverine". Later on, he also participated in romantic films such as "The Proposal" and "Definitely, Maybe". However, recognition of his acting ability did not come until Ryan was nominated for a Goya Award for his demanding role in "Buried". It is worth noting that he also brought to life the comic book hero "Green Lantern" and the renowned "Deadpool".
Contracts, curiosities
Prestigious brands like Hugo Boss have not been oblivious to Ryan Reynolds' popularity, charisma, and good looks, offering him contracts to be the face of one of their fragrances: Boss Bottled Night, a fragrance that, through great advertising, managed to convey an irresistible seductive effect.
Two curiosities can be highlighted from his work: first, the nearly 10 kilos of solid muscle he gained thanks to rigorous physical training to bring Hannibal King to life in "Blade: Trinity"; and second, his appearance on the animated TV series Zeroman, in which he lent his voice to the character Ty Cheese. In addition, like many Hollywood stars, Ryan Reynolds has an eccentricity outside the world of entertainment: a great passion for motorcycles, of which he owns three collector's items, one of which was designed exclusively for him and is none other than a Harley Davidson.
Romantic relationships
Regarding his personal life, Ryan Reynolds was in a romantic relationship with singer Alanis Morissette from 2002 to 2007. The couple got engaged in 2004, but in July 2006, People magazine reported that they had separated, although neither of them officially confirmed the news. Shortly after, in February 2007, they decided to end their engagement by mutual agreement. In May 2008, Reynolds announced his engagement to actress Scarlett Johansson, and they got married on September 27 of the same year. However, in December 2010, the couple announced in a statement to People magazine that they had decided to end their marriage.
So, on September 9, 2012, he married the actress Blake Lively in Mount Pleasant, South Carolina. In October 2014, they announced that they were expecting their first child, and in December of that same year, Ryan Reynolds and his wife Blake Lively became parents with the birth of their daughter: Ines. Later, on April 14, 2016, his wife's second pregnancy was confirmed, and on September 30, 2016, he became a father for the second time to a boy named James.