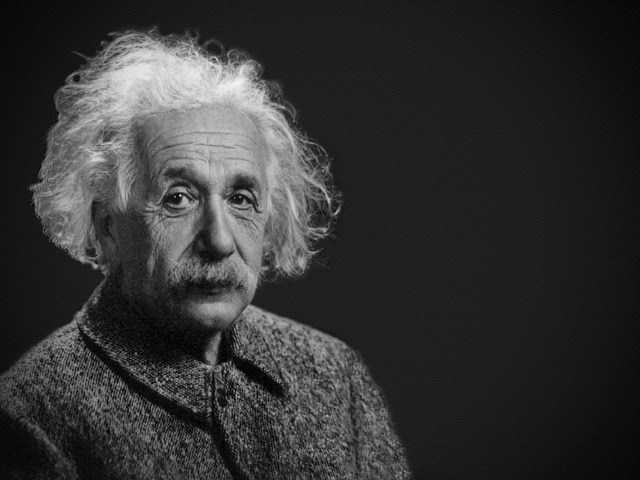 Albert Einstein Biography
Albert Einstein was a physicist, born in Ulm, Germany, on March 14, 1879. Albert Einstein is the author of the theory of relativity, and he is known as a genius in history, also is the symbol of the scientific revolution of the twentieth century.
What did Albert Einstein contribute to science?
As stated by Russell:
"Everyone knows that Einstein did something amazing, but very few people know exactly what he did in reality."
It is generally so, Einstein became a symbol of intellectual development, although not many people actually know what his contributions to science were.
Albert Einstein managed to prove the existence of atoms; explain the rotation of the planets around the sun; show the particles that break down the light; demonstrate that time and space are relative and stated that the universe is constantly expanding.
Albert Einstein was born in Ulm, kingdom of Württemberg, German empire. His parents were Hermann Einstein and Pauline Koch, who got married in 1876. Einstein's ancestors, both paternal and maternal, were shopkeepers and artisans, and in a historical exercise, no matter how many attempts to go back in time, without slightly significant distinctions in any cultural or academic branch.
Einstein spent his childhood in the bosom of a Jewish family. His parents settled in1880 in München, where he lived his first 15 years of age. At that time Einstein was a student of a catholic school, being the only Jewish in it. His performance did not arouse any particular interest.
From an early age he developed a taste for mathematics; thanks to the interest generated by the operation of a compass, he began to develop a particular interest in physics. However, many historians affirm that Albert Einstein was not considered a good student, he did not like the study of languages, natural sciences or history; despite this, he began to excel in mathematics and developed a taste for music, especially the violin.
At the age of 15, his father, Herman Einstein, had to emigrate to Italy, a country in which his business failed as well as in Germany. Albert remained in Germany, he dropped out of school since he felt a bit isolated. However, sometime later, he needed to find some profession, so he aspired to enter the Zurich institute of technology (polytechnic) and was not accepted, due to lack of preparation in subjects such as languages ​​and natural sciences. Einstein opted for a year of preparation in the school of Arau, then he had access to the polytechnic, meeting with his family in Switzerland, an academic stage that he experienced with a certain disdain, given his self-taught nature.
From his self-taught nature, guided by his intuition, he began to lean decisively for physics and decided to study with ardor and rigor Maxwell, Hertz, Helmholtz, Kirchhoff, Boltzmann.
In 1901, he would graduate from the polytechnic and be granted the Swiss citizenship. He remained unemployed for several months and experienced a very difficult financial situation.
In 1902, he got a job in the patent office of Berne, with a salary according to his aspirations and enough free time. This stage of his life is characterized by the loneliness of Albert, he distanced himself considerably from his family, friends and from society itself; he minimized everything that could be considered as a distracting element and went into study and meditation about the vicissitudes that clogged physics.
In 1903, he married Mileva Maric, a woman he met at the polytechnic. Two years later, Albert Einstein would publish five memories in a physics journal in Berlin. This work is considered a great manifestation of his ingenuity with which Einstein would print his mark in the twentieth century.
The first and third reports addressed the molecular dimensions and the Brownian motion; the second memory addressed the quantum properties of light, a discovery that would make him worthy of the Nobel Prize, although belated (1922). As for the fourth and fifth memories, he built the special theory of restricted relativity.
In 1907, Einstein raises the equivalence between gravity and acceleration. Two years later, and until 1914, he began to work in several universities.
In 1916, Albert Einstein poses and publishes successfully his general theory of relativity. Einstein announced that light, instead of propagating in a straight line, should be characterized by a deflected trajectory, something like the trajectory of a projectile, once it crosses an intense gravitational field.
The famous formula E = mc2 is one of the main conclusions of the theory of relativity. It describes the relationship between the mass (m) and the energy of a body (e). Energy is its mass multiplied by the speed of light squared. Revealing the existence of large amounts of energy, even in the tiniest masses.
His theory was immediately striking. However, only until May 20, 1919, the day on which an English astronomical expedition was able to verify not only the deviation but also the order of magnitude of the deviation that Einstein had predicted, and only until that day, would confirm his theory about gravitational fields. The announcement of this observation shocked the scientific world, the academic opinion, and suddenly elevated Albert Einstein as the most famous man in the world.
Einstein was called as a professor in Berlin. However, a short time later, Hitler would rise to power, and with it the wave of persecution towards the Jews. Albert Einstein moved to the united states in 1932, leaving all his assets in Germany, country to which he would never return.
Einstein's history recalls his deeply pacifist nature, and once he learned about the progress made by Germany in the field of nuclear fission, warned the president of the United States, Franklin Delano Roosevelt, on the need to prepare for an atomic conflict, called for the release of atomic energies and declared with absolute conviction that the threat of this bomb would suffice to complete the war; although he strongly opposed the use of these against Japanese cities.
Albert Einstein died on April 18, 1955, in Princeton, at the age of 76, due to an internal hemorrhage.
Albert Einstein, a scientist who changed history (summary)
He led the scientific revolution of the 20th century.
Modified the concepts of space and time.
He laid the foundations of modern cosmology.
He explained why there is the force of gravity.
He explained the interaction between light and matter.
His ideas were applied to create the laser beam.
"What a sad era when it is easier to smash an atom than a prejudice." Albert Einstein.
Friedlieb Ferdinand Runge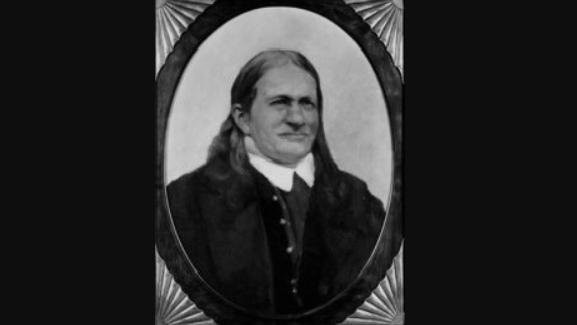 Friedlieb Ferdinand Runge Biography
Friedlieb Ferdinand Runge (February 8, 1794 – March 25, 1867) was born in Hamburg, Germany. Chemist and pharmacist, famous for discovering caffeine in 1820, after being encouraged to study coffee beans by renowned German scientist Johann Wolfgang Goethe.
Runge is considered one of the most prominent scientists of the 19th century. However, he was little appreciated at the time. Among his most outstanding findings are: atropine, aniline, phenol, quinine, pyrrole, and tar distilled dyes, as well as chromatography. Throughout his academic career he served as a professor at the universities of Berlin and Wroclaw, subsequently worked for a pharmaceutical company in which he sought financial support to make his discoveries profitable. However, his efforts were ignored.
Studies and beginnings
He was born into a humble family that lived in Billwerder (Hamburg). His father was a Lutheran pastor. He studied at the primary school located in Schiffbeck, after a few years he began to be interested in science, a passion he has cultivated since then. After carrying out his basic academic training, he chose as a profession the pharmaceutical company, an area in which she quickly excelled, thus earning her own livelihood since she was young. At the beginning of the 1810s, he observed how a drop of belladonna increased the diameter of the pupil of the eye in a cat, thus discovering the mydriatic effect of the plant. In 1816, he entered the University of Berlin, where he studied medicine, two years later he continued his training in Göttingen, the city in which he carried out his practices in chemistry.
Career
At the end of his formative period in Göttingen, he moved to Jena, where shortly thereafter he obtained his Ph.D. in Physics, after presenting an essay in which he delved into the poisoning with Belan and Belladonna. At that time he had as a Professor of Chemistry Johann Wolfgang Döbereiner, a renowned German chemist who invited Johann Wolfgang Goethe to observe Runge's discovery about the effect of belladonna on the pupil, for this the young scientist presented himself with a cat, which had pupils of different diameter, impressed by his discovery, Goethe gave him a box of coffee beans and asked him to analyze the chemical composition of coffee, research that resulted in the discovery of caffeine in 1820.
Before his great discovery, he returned to Berlin, where he began to work as a university professor while continuing to work as a pharmacist. During this period, he lived with the famous physicist Johann Christian Poggendorf who was his school partner in Schiffbeck. Together, they turned their home into a laboratory, where they conducted numerous experiments. At the beginning of the 1820s, he carried out various studies related to indigo dye and its chemical composition (salts and metal oxides), information that was part of his doctoral thesis. He later published Recent phytochemical discoveries, a work in which he delved into this area of ​​science, seeking to establish scientific phytochemistry.
During his stay in Berlin, he began teaching about plants and technical chemistry. In 1823, he traveled to Paris to continue studying, later moved to Wroclaw for a short time, then visited Switzerland, France, Germany, Holland, and England. After traveling through Europe, Runge settled in Wroclaw, a city where he served as an associate professor at the Faculty of Philosophy at the University of Wroclaw, without receiving a fixed salary. In the course of these years he gave various conferences and focused on his research, with the goal of carrying out chemical studies that had a practical benefit; a short time later he left his job at the university to devote himself fully to research. In 1832 he was hired to direct the technical management of a chemical factory sponsored by the Prussian government, located in Oranienburg.
While working at the factory, he discovered the aniline and phenol by distilling the coal tar, aware of the entrepreneurial potential of this discovery, he sought the support of the company. However, the factory director rejected the proposals proposed by Runge. For this discovery, he was exalted at the Industrial Congress in London and was later awarded in Berlin. For this same period, he investigated the intensities of the colors through the filter paper. In 1852 he was fired after being accused of working for a short time, an accusation that was linked to the academic activity of the scientist, who at this time focused on his studies and published about seven books. Runge lived for a short time of the pension of the company, which stopped arriving after the death of the owner.
The last years of his life faced serious financial problems, falling into oblivion. However, he continued to carry out research on practical chemistry, produced artificial fertilizers and wrote several books, including maintenance letters, a book in which he gave advice on the domestic environment, such as preparations, recipes, and Tricks to eliminate stains and odors. After a long academic career the scientist died on March 25, 1867, in Oranienburg, was buried in the municipal cemetery.
Although his studies and approaches were little appreciated in his time, currently Runge, he is considered one of the most relevant scientists of the nineteenth century.
Friedlieb Ferdinand Runge doodle
Google honored the scientist on the 225th anniversary of his birth, becoming the center of the Doodle on February 8th. In the image, the scientist is seen surrounded by his discoveries such as caffeine and the mydriatic effect of belladonna on the cat's eyes.