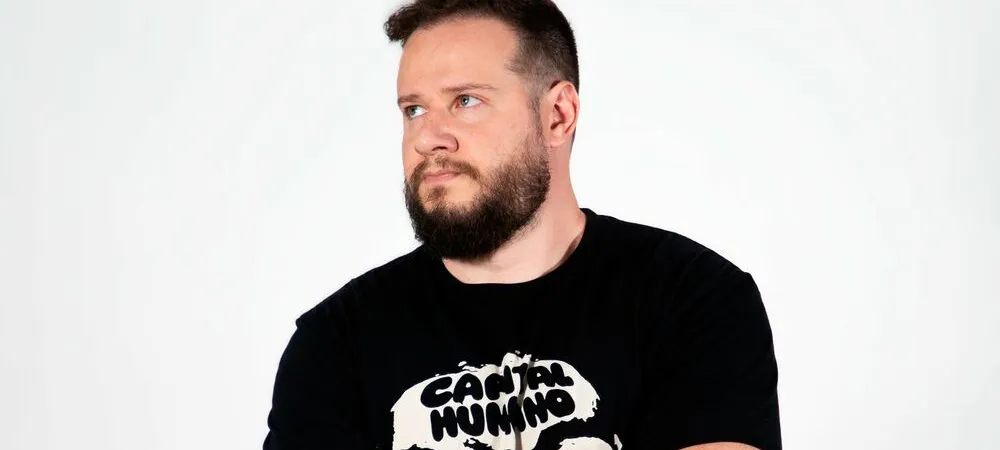 Personal information
Full name

Diego Bolson Ruzzarin

Birthdate

October 23, 1983

Age
39 years old
Occupation

Industrial designer, YouTuber, and author

Nationality

Brazilian

Spouse

Alejandra González Pugh

Zodiac sign
Scorpio
Biography of Diego Ruzzarin
Diego Bolson Ruzzarin is a Brazilian industrial designer, YouTuber, and author specialized in food design. He is the CEO and co-founder of Foodlosofia and Casanomo. He studied at the Tecnológico de Monterrey Institute and later obtained a master's degree at the Politecnico di Torino in Turin. He worked at PepsiCo Mexico for four years as a research and development coordinator. In 2011, he joined Enivrance. Four years later, he founded Foodlosofia. He is the author of "Mexico food & design" (2016), "Diálogos por el porvenir" (with Simon Levy; 2021) and "Incongruencias Pseudointelectuales" (2021).
Early years
Ruzzarin was born in Brazil to an Italian family. His love for philosophy began in adolescence when he read "Beyond Good and Evil" by Nietzsche while he was in the bathroom. Between 2000 and 2005, he studied industrial design at the Tecnológico y Estudios Superiores de Monterrey Institute. Upon graduating that same year, he began his master's in food design at the Politecnico di Torino in Turin. During his time in Italy, he met a chef who influenced his way of thinking about food differently.
Trajectory
Once his studies were completed, back in Brazil, he began his career in stage design and innovation at Marcopolo. Later, he moved to Mexico and in 2007 he began working for PepsiCo as a research and development coordinator at the Mexico City office. A year later, he was promoted to Brand Manager (2008-2009) and from 2009 to 2011 he served as R&D Manager.
In 2011, Ruzzarin left PepsiCo and became the director of Enivrance, a design and marketing agency focused on the Food and Beverage category. For the next three years, at Enivrance, he was the director and coordinator of offices in Paris, São Paulo, and Singapore. In 2013, he participated in Anuga, the most important food sector fair in Cologne, Germany.
Foodlosofia
Back in Mexico, along with businessman Ignacio de Zamacona, in 2014 he founded Foodlosofia. A design company focused on the food and beverage industry, whose goal is "to create profitable, scalable, and sustainable business models (…) that help transform basic products into experiences". Kellogg's, Heineken, and Cheetos are some of the company's clients. In 2016, the company published its first book "Mexico food & design" (2016), described as "a love letter about Mexico and its unique connection with food and drinks". The book is available for free reading on Issuu.
Over the years, Foodlosofia has become known for its innovative designs. In 2018, Zamacona and Ruzzarin were speakers at the TEDX talk "How design changes food".
YouTube, Podcast, and fame
In 2018, Ruzzarin began uploading individual content to YouTube. On his channel, he addresses aspects of pop culture and current events such as the analysis of movies, songs, memes, and news of various sizes. That same year, his podcast "The Ruzzarin Bros" was born, recorded with his brothers Mateus, Andrés, and Marcelo. The first episode of the podcast was titled "Do Mexicans deserve corruption?"
Podcast Diego Ruzzarin
In 2021, he began recording his solo podcast. In its episodes, it addresses themes ranging from philosophy, anime, politics, and business management. Some of the highlighted episodes are: "Final analysis of Envagelion. Does Shinji finally want to get on the eva? Hermeneutics and Freud", "Adrián Marcelo and Diego Ruzzarin vs Twitter Catholics" and "100 phrases of poetry and philology with Sharif | Why do you believe what you believe?".
His rise to fame occurred on March 19, 2021, after a debate with Carlos "Master" Muñoz on marketing. Since then, he has become a viral reference for critical thinking.
Personal life
Currently, he is married to psychoanalyst Alejandra González Pugh and is the father of two children. He speaks 4 languages: English, Spanish, Portuguese, and Italian. He has lived in various countries around the world due to his work.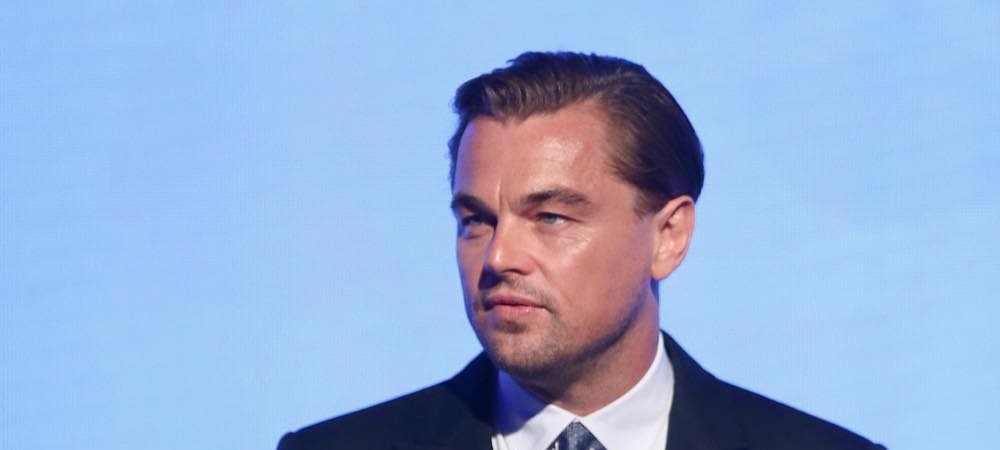 Biography of Leonardo DiCaprio
Leonardo Wilhelm DiCaprio is a renowned actor and film producer who has won numerous awards within the film industry. He was born on November 11, 1974, in Hollywood, Los Angeles, California, United States.
DiCaprio is an only child of Irmelin Indenbirken, a secretary born in Germany, and George DiCaprio, an underground comic artist and producer/distributor of comics. On his father's side, he has half-Italian (from Naples) and half-German (from Bavaria) ancestry. On the other hand, on his mother's side, his grandfather Wilhelm Indenbirken was German and his grandmother Helene Indenbirken was a German citizen born in Russia under the name Yelena Smirnova.
He was named Leonardo because, while his pregnant mother was looking closely at a painting by the great artist Leonardo da Vinci in a museum, DiCaprio gave a strong kick inside her belly. His parents divorced when he was only one year old, and they shared custody of Leonardo until 1997.
Studies, beginnings in acting.
As for his education, he did not attend university and only took basic courses at John Marshall High School in Los Angeles. His career in the world of image and acting began when he followed his older stepbrother, Adam Farrar, in television advertising, starring in a commercial for the Matchbox car brand at the age of fourteen and subsequently participating in educational films. At the age of five, he was also part of the children's television series "Romper Room", but had to leave it as it was detrimental to him.
"1990 – 1991: Debut in television and cinema"
In 1990, he made his true television debut when he was cast to be a part of the "Parenthood" ensemble, a series based on the film of the same name. He then landed minor roles in several series, including "The New Lassie" and "Roseanne," as well as a brief part in "Santa Barbara." His work in "Parenthood" and "Santa Barbara" earned him a nomination for the Young Artist Award for Best Young Actor. His big screen debut came in 1991 with the science fiction and horror movie "Critters." Later on, he became a recurring member of the cast of the ABC sitcom "Growing Pains," playing Luke Brower. However, DiCaprio didn't achieve success in the film industry until 1992, when he was selected by Robert De Niro from among 400 young actors for the lead role in "This Boy's Life," which also starred Ellen Barkin and De Niro himself.
1993 – 1996
Later, in 1993, DiCaprio played the mentally disabled younger brother of Johnny Depp in "What's Eating Gilbert Grape." The film's director, Lasse Hallström, admitted that he initially sought a less attractive actor, but he decided on DiCaprio because he had become "the most observant actor" among all who auditioned. The film was a great financial and critical success, resulting in Leonardo being highly praised for his performance, which led to him being awarded the National Board of Review for Best Supporting Actor and nominated for an Academy Award and a Golden Globe. Subsequently, he had roles in films such as "The Quick and the Dead" (1995) and was one of the leads in "Romeo + Juliet" (1996).
But his big break came with director James Cameron, who offered him the lead male role in Titanic (1997), a movie that not only won a considerable number of Academy Awards but also became a social phenomenon. Afterwards, DiCaprio gained greater acceptance in the cinematic world, so he was part of numerous films such as:
The Man in the Iron Mask (1998)
The Beach (2000)
Catch Me If You Can (2002)
The Aviator (2004)
The Assassination of Richard Nixon (2004)
Blood Diamond (2006)
Gardener of Eden (2007)
Body of Lies (2008)
Orphan (2009, as producer)
Shutter Island (2010)
Inception (2010)
Django Unchained (2012)
The Great Gatsby (2013)
Runner Runner (2013)
The Wolf of Wall Street (2013)
The Revenant (2015)
The Audition (2015).
Curiosities
Interestingly, he was nominated for an Oscar five times: Best Supporting Actor for What's Eating Gilbert Grape, Best Actor for The Aviator, Blood Diamond and The Wolf of Wall Street. This generated a lot of jokes and talk of a supposed "curse" in Hollywood. But in 2015, he finally won the award thanks to his great performance in "The Revenant".
It should also be noted that DiCaprio is a committed environmentalist who has received praise from environmental groups for choosing to fly on commercial flights instead of private planes like most celebrities, and for driving an electric hybrid vehicle and having solar panels in his home.