Eminem Biography
Marshall Bruce Mathers III, rapper, composer, producer, discography and American actor. Known professionally as Eminem (often stylized as EMINƎM), it comes from the union of the Marshall Mathers initials: M & M. He was born in Saint Joseph, Missouri-United States, on October 17, 1972.
His childhood was not easy. He grew up in the absence of the father who left home when he was six months old. He lived in several states with his mother Deborah Mathers – Briggs and at the age of 12, they settled in the suburbs of Detroit (Michigan). At the age of 17, he left school.
He was an amateur performer of rap at the age of fourteen and under the pseudonym, "M & M" joined a group called Bassmint Productions where he released his first EP "Steppin 'Onto The Scene."
In 1992, Mathers initially signed with Bass Brothers, which has been directed by brothers Jeff and Mark Bass. At that time Mathers still earned a minimum wage working at Gilbert's rustic restaurant on St.
On November 12, 1996, was released by Web Entertainment "Infinite" his first album, this album features songs by Proof, Eye-Kyu and Angela Workmen on a track "Swearchin." Infinite received mixed reviews from critics who praised its lyrical content.
In the year of 1999, he became popular with his studio album "The Slim Shady LP" with which he won a Grammy Award for the best rap album. Then with his new album "The Marshall Mathers LP" became the best selling hip hop album in history. Eminem gained more popularity, highlighting his own record label Shady Records, and brought his group D12 to a general recognition. In June of that year, he married Kimberley Anne.
In the 2000s, Eminem was the best selling artist in the United States and throughout his career, he had 10 number one albums on the Billboard 200 and five number one singles on the Billboard Hot 100. With 47.4 million albums sold in the United States and 155 million albums worldwide, he is the only artist to have eight albums that debuted consecutively at number 1 on the Billboard 200. Rolling Stone placed him at number 83 on his list of the 100 best artists of all time, calling him the King of Hip Hop.
"The Marshall Mathers LP" and their third album, "The Eminem Show" also won Grammy awards in 2001 and 2003 and also won the Oscar for best original song for the single "Lose Yourself" from the movie 8 Mile, in which he played the main role. "The Eminem Show" sold 30 million copies worldwide and was the best-selling album in 2002.
On December 8, 2003, the Secret Service of the United States reported that it was investigating allegations that Eminem had threatened the President of the United States.
In 2004 he launched "Encore" which was another success. Despite the humorous theme of his lead soloist, "Encore" explored serious themes with the song against the war. On October 25 a week before the 2004 US presidential election, Eminem released the "Mosh" video on the Internet. Also in 2004, he launched a satellite music channel, Shade 45, on Sirius radio, which was described by his manager as "essentially a destination to hear things that other people are not listening to."
Eminem started a break after traveling in 2005 for the tour of his album "Encore" and after several years, he released his fifth album entitled "Relapse" on May 19, 2009; his first single and music video, "We Made You" he released on April 7 and his sixth album "Recovery" in 2010. Both won Grammy Awards and Recovery was the best selling album in the world.
Eminem's eighth album was "The Marshall Mathers LP 2" in 2013, he won two Grammy awards including the best rap album; he expanded his record of the most victories in that category and his Grammy total to 15. With Recovery, Eminem broke the record for the most successful number one albums in the United States by a single artist.
Eminem is the only rapper with two albums certified with diamonds, was the first artist in five years with two number one albums (Recovery and Hell: The Sequel) in a period of 12 months.
On February 11, 2013, Shady Records president and Eminem manager Paul Rosenberg reported that the rapper's eighth album would be released after Memorial Day, 2013, but even then the title of the album had not been revealed.
During the VMA of 2013, Eminem announced that the name of his album would be "The Marshall Mathers LP 2" and that it would be available from November 5, released by Aftermath Entertainment, Shady Records and Interscope Records.
The main single "Berzerk" was released on August 25, debuting at # 3 on the Billboard Hot 100. The singles that followed were "Survival" which was included in the video game Call of Duty: Ghosts; "Rap God" and "The Monster" (song ) with Rihanna.
In the United Kingdom, "The Marshall Mathers LP 2" debuted at number one on the list. He was the first American artist with seven consecutive albums number one in the United Kingdom. The album ensured Eminem's position as the best-selling artist in Canada.
On June 10, it was announced that the rapper was the first artist to receive two digital diamond certifications by the RIAA. On July 11 and 12, Eminem played two concerts at Wembley Stadium. At the 57 Grammy Awards, he received the "Best Rap Album Award for The Marshall Mathers LP 2 and Best Rap / Sung Collaboration." (With Rihanna) for "The Monster."
On November 3, he was named the YouTube Music Awards' first Artist of the Year, and a week later he received the Global Icon Award at the 2013 MTV EMA Music Awards.
The MMLP2 became Eminem's seventh album to debut at number one on the Billboard 200. The album also achieved the second biggest sale in the debut week of the year. After this, Eminem became the first since The Beatles to achieve 4 consecutive songs in the Top 20 of the Billboard Hot 100.
On November 10, 2013, Eminem was honored as a global icon and winner of the Best Hip-Hop Artist category in the 2013 EMAs.
On November 24, 2014, he released a double album, compiled by several artists of Shady Records, the record label of rapper Eminem. This album was released in honor of the 15th anniversary of the Shady Records label and features the special appearances of Skylar Gray, Kobe, and Sia. Its release was on physical disk and as a digital download.
In the summer of 2014, Eminem and Rosenberg started using the hashtag (#SHADYXV) on social networking sites. The rapper wore a shirt with the hashtag on the stage, later revealing that this was the name of an upcoming Shady compilation. Records The album debuted at number three on the Billboard 200 chart.
On March 12, 2015, the official set of 10-disc vinyl boxes, Eminem Box Set was released, which includes seven of Eminem's eight studio albums (excluding "Infinite").
In September 2016, Eminem appeared in Skylar Gray's song, "Kill For You" which appears on her album Natural Causes. On October 19, he released a new song called "Campaign Speech" a hip-hop political song and announced that he was working on a new album. On November 17, he released a remastered version of 'Infinite' on his YouTube VEVO channel. On November 22, he also released a trailer for a short 10-minute documentary called Partners in Rhyme: The True Story of Infinite.
In the month of February of 2017, Eminem appeared in "No Favors" a song of the album of Big Sean. In October he appeared in "Revenge" a song from the album Pink Trauma Beautiful.
Later in November, the first single "Walk on Water" was released and presented to Beyoncé. The song was presented for the first time, by Eminem, at the MTV Europe Music Awards 2017 on November 12, featuring Skylar Gray.
On December 8, Eminem released a promotional single titled "Intocable" featuring a sample of the Cheech & Chong duo.
On January 5, 2018, the second single "River" was released, which was presented to Ed Sheeran. It became the eighth consecutive album by Eminem to reach the Billboard 200 in the United States after its release, with 197,000 copies sold in its first week.
Discography
1996: Infinity.
1999: The Slim Shady LP.
2000: The album by Marshall Mathers.
2002: The Eminem show.
2004: Encore.
2009: Relapse.
2010: Recovery.
2013: The Marshall Mathers LP 2.
2017: Revival.
Filmography
2000: Da Hip Hop Witch.
2001: The Wash.
2002: 8 Mile.
2009: Funny People.
2014: The Interview.
AWARDS
Academy Awards
2002: Lose Yourself (Best Original Song).
American Music Awards
2003: The Eminem Show (Favorite R & B / Hip-Hop Album).
2005: Eminem (Male Artist of Rap / Hip-Hop Favorite).
2010: Eminem (Male Artist of Rap / Hip-Hop Favorite).
2010: Recovery (Favorite Rap / Hip-Hop Album).
Barbados Music Awards
2011: Love the Way You Lie (featured Rihanna). Better collaboration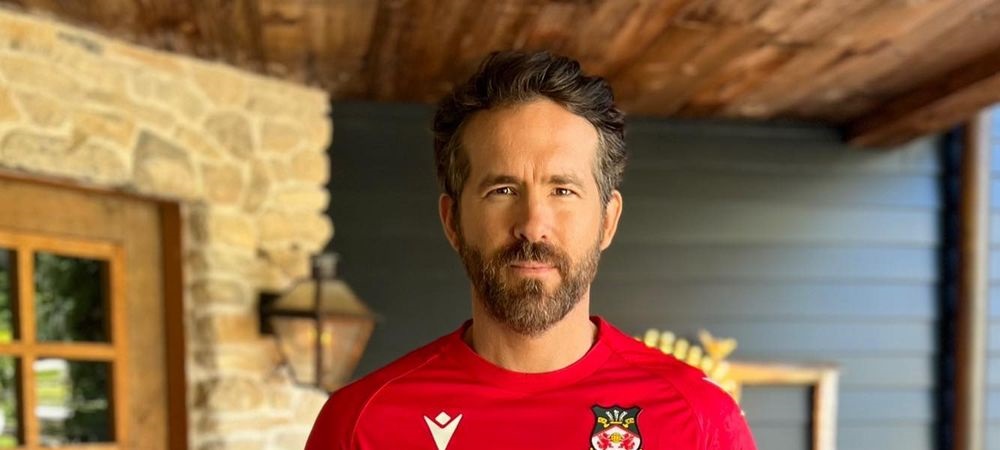 Biography of Ryan Reynolds
Ryan Rodney Reynolds was born on October 23, 1976 in Vancouver, Canada, and he is a well-known actor. When Ryan was born, his mother, Tammy, was a student and a salesperson, while his father, Jim, worked in wholesale food sales and also excelled as a semi-professional boxer. In addition, Ryan has three older siblings.
He studied in his hometown of Vancouver until 1994 when he decided to join a theater group as an extracurricular activity while attending Kwantlen College. However, his passion for acting became a vocation, and Ryan dropped out of college to devote all his time and energy to his acting career.
Debut as an actor
He quickly landed small roles in successful and memorable TV series such as "Sabrina the Teenage Witch" and "The X-Files". In 1998, his big break came with the series "Two Guys, a Girl and a Pizza Place", which ran until 2001 and catapulted him to fame. The show became very popular thanks to its great comedic content, an area where Reynolds demonstrated perfect skill, but this was not the first time that Ryan had made a name for himself in a Hollywood comedy, as he had already been in "Life During Wartime" in 1997.
Films
After working in several minor jobs, Ryan got his first major role as a protagonist in the crazy "Van Wilder – Animal Party", where he played a college party organizer. The success of the film opened doors for him to work alongside Michael Douglas in "Till Death Do Us Part", support Wesley Snipes in "Blade Trinity" or star in the horror movie "The Amityville Horror". However, at this stage of his career, Ryan stood out mainly as a protagonist in comedies such as "Just Friends", "Waiting" and "Harold & Kumar Go to White Castle". This led him to want to leave his comedic side behind, getting involved in different projects such as the thriller "Smokin' Aces", the independent film "Adventureland" and the action film "X-Men Origins: Wolverine". Later on, he also participated in romantic films such as "The Proposal" and "Definitely, Maybe". However, recognition of his acting ability did not come until Ryan was nominated for a Goya Award for his demanding role in "Buried". It is worth noting that he also brought to life the comic book hero "Green Lantern" and the renowned "Deadpool".
Contracts, curiosities
Prestigious brands like Hugo Boss have not been oblivious to Ryan Reynolds' popularity, charisma, and good looks, offering him contracts to be the face of one of their fragrances: Boss Bottled Night, a fragrance that, through great advertising, managed to convey an irresistible seductive effect.
Two curiosities can be highlighted from his work: first, the nearly 10 kilos of solid muscle he gained thanks to rigorous physical training to bring Hannibal King to life in "Blade: Trinity"; and second, his appearance on the animated TV series Zeroman, in which he lent his voice to the character Ty Cheese. In addition, like many Hollywood stars, Ryan Reynolds has an eccentricity outside the world of entertainment: a great passion for motorcycles, of which he owns three collector's items, one of which was designed exclusively for him and is none other than a Harley Davidson.
Romantic relationships
Regarding his personal life, Ryan Reynolds was in a romantic relationship with singer Alanis Morissette from 2002 to 2007. The couple got engaged in 2004, but in July 2006, People magazine reported that they had separated, although neither of them officially confirmed the news. Shortly after, in February 2007, they decided to end their engagement by mutual agreement. In May 2008, Reynolds announced his engagement to actress Scarlett Johansson, and they got married on September 27 of the same year. However, in December 2010, the couple announced in a statement to People magazine that they had decided to end their marriage.
So, on September 9, 2012, he married the actress Blake Lively in Mount Pleasant, South Carolina. In October 2014, they announced that they were expecting their first child, and in December of that same year, Ryan Reynolds and his wife Blake Lively became parents with the birth of their daughter: Ines. Later, on April 14, 2016, his wife's second pregnancy was confirmed, and on September 30, 2016, he became a father for the second time to a boy named James.