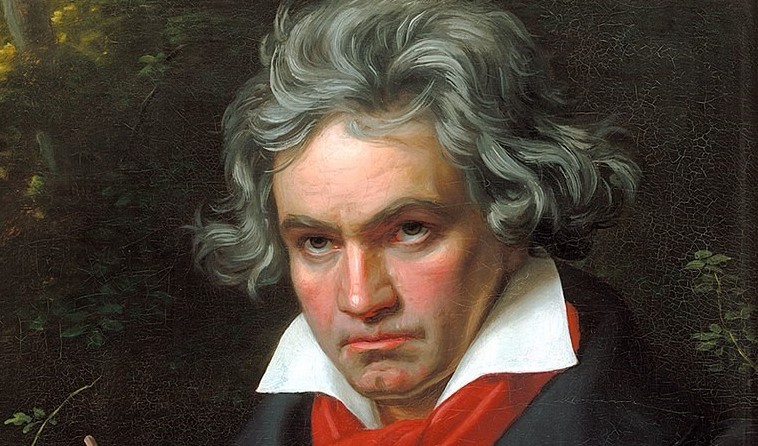 Ludwig Van Beethoven Biography
Ludwig Van Beethoven was a composer, pianist, and conductor, born in Bonn, Germany in 1770. Beethoven was baptized on December 17, 1770, which is why historians place his birth a day earlier, on December 16 of 1770. Ludwig Van Beethoven has been considered the greatest composer of all time by many specialized critics.
Beethoven was deaf and yet managed to compose the greatest symphonies in history. From an early age, he was an exceptional pianist and managed to elevate classical music like no one had ever done before.
Ludwig Van Beethoven was the first son of Johann Van Beethoven and Maria Magdalena Keverich, who had two more children: Karl Kaspar and Nikolaus Johann.
Beethoven's childhood can be considered particularly difficult. He did not have a functional home, due to the father figure, who assumed dictatorial attitudes mired in alcoholism. His father had had a musical career without transcendence, so he managed in a despotic manner to force Beethoven to triumph in the musical field at a very early age.
Throughout history, not all the cases in which the parents pretend to satisfy their frustrations by influencing excessively in the life of their children have had remarkable results. However, and despite the constant pressure exerted by Beethoven's father, Ludwig showed an innate talent, very exceptional, especially the with the piano.
In 1778, at the age of eight, Beethoven gave his first concert in Cologne, Germany, sponsored by the elector of the city, who at the same time gave him the job as the organist, where he began a childhood dedicated exclusively to music.
It is often said about Beethoven that he used to be lonely, romantic and hostile; and a great part of his personality was forged in the adolescence, time in which the music occupied his absolute dedication, moving away from the friends, the games, and immersed in a much more complex familiar atmosphere still.
"Consider difficulties as stepping stones to a better life." Ludwig Van Beethoven.
In 1787, helped by the elector, Beethoven traveled to Vienna (Austria), a journey that would change the course of his life. Nevertheless, a great part of their aspirations undergoes a remarkable impact after the death of his mother they would go back to Bonn.
After his return to Bonn, Beethoven finds a Dantesque picture in his family. His father succumbed absolutely to alcohol, which did not let him keep a stable job and support his brothers. So then, Beethoven assumes the responsibilities of home, plays the violin and gives piano lessons to support his family, likewise accumulates for a little more than five years, a great resentment and a remarkable frustration.
For Ludwig Van Beethoven, Bonn represents his suffering, not only in childhood but also in adolescence. It symbolizes the pain of his mother and dreams of the possibility of traveling.
In 1792, the elector would finance Beethoven's return to Vienna, which was known as "the European capital of music." Beethoven in Vienna received classes from who was the teacher of the already consecrated Mozart, the famous composer Salieri. Also, he received classes from Haydn, considered a musical eminence.
At the age of twenty-five, Beethoven would compose his first considerable works: Pathetic and Moonlight, which catapulted him to the point of being able to offer for the first time a concert in public as a professional composer.
The success of Beethoven was already resounding in all Vienna and surroundings. The clergy, the nobility, and the court celebrated his compositions. Beethoven, concerned that his success will be eclipsed by the figure of his teacher Haydn, separated from his classes and begins to receive them in secret from Schenk and Albrechstberger. Regarding his style, Beethoven combined classicism and romanticism perfectly, in his intention to compose for the nobility and the church; already by those times, Beethoven thought about composing for himself, abandoning a little his style, acquiring an epic tone.
The fact that Mozart died years before immersed in the acutest poverty, motivated the Austrian aristocracy to protect Beethoven; to whom an annual annuity was assigned. In addition, the editors valued his works in high economic sums.
Ludwig Van Beethoven would begin to face two new ghosts: his constant amorous disappointments, and, a loss of auditory capacity that would become more severe until it became total deafness. Beethoven then is decidedly devoted to his career as a composer, leaving an invaluable legacy for history.
In 1805, he premiered his work Fidelio, his only composition for opera, which would not become popular until 1816. Three years later, Vienna and Europe celebrate his 5th Symphony, his supreme work.
"Without introduction, its four movements range from the tense construction of the first to the solemnity of the second, passing through the instrumental tension of the third and the apotheosis of the fourth, an unheard-of crescendo of more than 50 measures."
In 1824, after having composed 8 symphonies, Beethoven successfully premiered his glorious and magnificent 9th symphony, the famous choral. "it is called choral because of the vocal choir of the 4th movement, the famous ode to joy, a poem by Schiller adapted by Beethoven."
Ludwig Van Beethoven would pass away in Vienna on March 26, 1827, at the age of 57.
Symphonies
1st Symphony (1800): Fresh and original.
2nd Symphony (1803): Symphony in D major.
3rd Symphony (1805): Symphony in E flat major.
4th Symphony (1806): Symphony in B flat major.
5th Symphony (1808): Symphony in C minor.
6th Symphony (1808): Symphony in F major.
7th Symphony (1813): Symphony in A major.
8th Symphony (1814): Symphony in F major.
9th Symphony (1824): Choral.
Ludwig Van Beethoven not only wrote symphonies, he also wrote 32 sonatas, chamber works, overtures, quartets and much more.
 "Those of you who think or say that I am malevolent, obstinate or misanthrope, how wrong they are about me" Beethoven.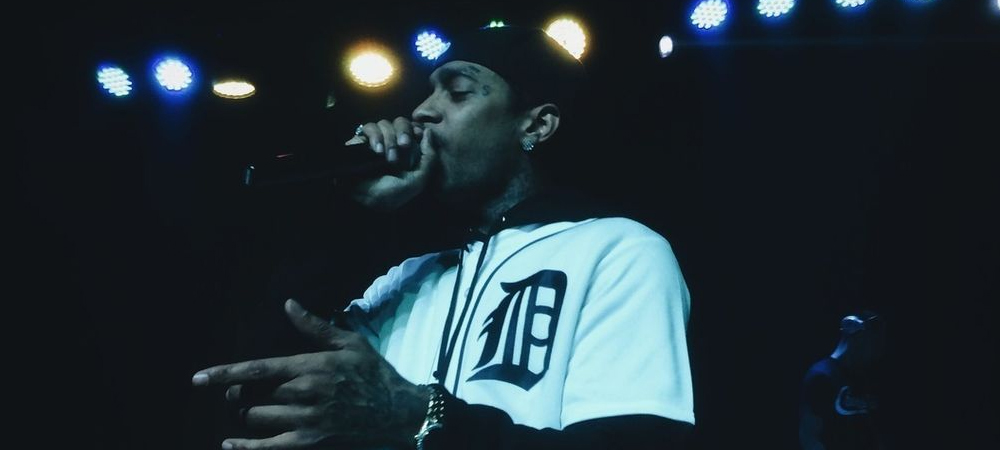 Nipsey Hussle Biography
Ermias Asghedom (August 15, 1985 – March 31, 2019), better known as Nipsey Hussle, was an American rapper, businessman, and community activist, who rose to fame in 2018 with his debut album Victory Lab. Nipsey began his career towards the mid-2000s releasing several successful mixtapes such as Slauson Boy Volume 1, Bullets Ain't Got No Name series and The Marathon. His fame came to him, along with his first Grammy nomination, with his debut album in 2018. He had previously created his label All Money In No Money Out (2010).
Following his death, he received two posthumous Grammys for the songs Racks in the Middle and Higher. He was known for his social work on behalf of the Crenshaw community.
Early years
He was born in Los Angeles, United States, on August 15, 1985. Son of Angelique Smith and Eritrean immigrant Dawit Asghedom, he grew up in Crenshaw, a neighborhood located south of Los Angeles, with his siblings Samiel and Samantha. He attended Hamilton High School but dropped out before graduating. Since he was little he looked for a way to help around the home, so over time, he began to work selling different products on the street.
After leaving school he became involved in the world of gangs, however, he turned away from it when he realized that it was not what he expected for his future. Decided then to dedicate himself to music, he sold everything that linked him to the gangs and worked for a time to buy his own production tools. After finishing his studies, he began to write and produce his own mixtapes, which he sold from a car. After finding inspiration from a trip he took to Eritrea with his father and spending time in prison, Nipsey turned fully to his career and business. He always looked for ways to start and help the community in which he grew up: giving jobs, helping students, renovating public spaces, etc …
Community activist
Nipsey was admired for his work at Crenshaw because instead of moving or investing in hedge funds, he preferred to help the community by boosting the local economy.
Career
In late 2005, Nipsey Hussle released his first mixtape, Slauson Boy Volume 1, independently, to great local success. By then he already had a fan base at the regional level, so it took him a while to sign a contract with the Epic Records and Cinematic Music Group labels. Later, the first volumes of the Bullets Ain't Got No Name series appeared, with which he expanded his popularity. Burner on My Lap, Ridin Slow, Aint No Black Superman, Hussle in the House and It's Hard out Here, were some of the songs included in the series.
By 2009, Nipsey would make a name for himself collaborating with Drake on Killer and with Snoop Dog on Upside Down. He also released Bullets Ain't Got No Name vol.3 and in 2010, he left Epic and opened his own label All Money In No Money Out. Under this label, he would soon release The Marathon, a mixtape in which hits such as Love ?, Mr. Untouchable, Young Rich and Famous and Late Nights and Early Mornings appeared. He also created The Marathon Clothing at that time, a sports and casual clothing brand that was based in his neighborhood. He then released the mixtape The Marathon Continues (2011), participated in the We Are the World 25 for Haiti campaign, and was featured in the popular XXL Magazine Annual Freshman Top Ten.
In 2013 came Crenshaw, a mixtape that would become famous because Jay-Z himself bought 100 copies for $ 100 each.
Victory Lap
After many delays, Nipsey would release his long-awaited debut album Victory Lap, on February 16, 2018, to great success. It was praised by critics and received a Grammy nomination for best rap album of the year. It was such a success that many singles entered the Billboard and Itunes charts. However, Nipsey did not enjoy much fame.
Death
Hussle was assassinated on March 31, 2019, outside his store in South Los Angeles. He was shot multiple times by a man he had previously clashed with, he was arrested and charged with murder on April 2 of the same year. After his death, many personalities expressed the pain caused by the news. It is worth mentioning that the Mayor of Los Angeles himself gave his condolences to the family, recognizing Hussle's social work in Crenshaw.
He was the partner of actress Lauren London and was the father of two children.
Sales strategies and greatest hits
Hussle was known for his sales strategies, since, he used to upload his singles in free download and then sell some limited editions for a cost of 100 to 1000 dollars. It promoted the sale of his work with campaigns such as Proud2Pay and Mailbox Money, in which he gave special incentives (autographed photos, dedication calls, tickets to his studio, and special events) to buyers. His revolutionary ideas promised him a fruitful career.
Some of his greatest hits
Rose Clique
Forever On My Fly Shit
Thas Wat Hoes Do Proud of That (with Rick Ross)
Face the world
Bless, 1 of 1
Where Yo Money At
Fuck Donald Trump
Higher
Young Rich and Famous