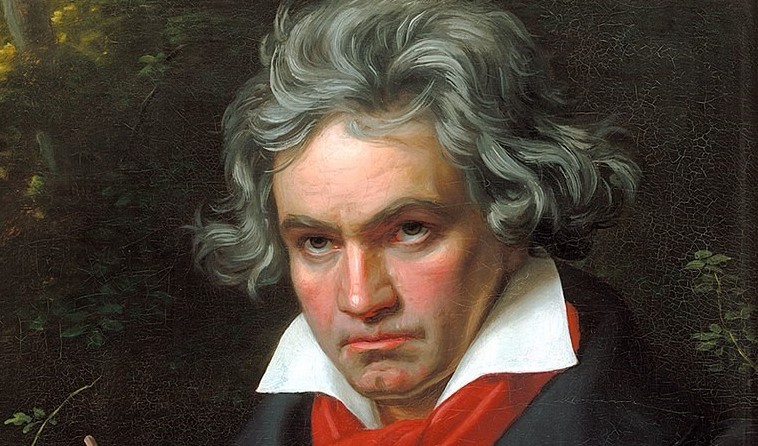 Ludwig Van Beethoven Biography
Ludwig Van Beethoven was a composer, pianist, and conductor, born in Bonn, Germany in 1770. Beethoven was baptized on December 17, 1770, which is why historians place his birth a day earlier, on December 16 of 1770. Ludwig Van Beethoven has been considered the greatest composer of all time by many specialized critics.
Beethoven was deaf and yet managed to compose the greatest symphonies in history. From an early age, he was an exceptional pianist and managed to elevate classical music like no one had ever done before.
Ludwig Van Beethoven was the first son of Johann Van Beethoven and Maria Magdalena Keverich, who had two more children: Karl Kaspar and Nikolaus Johann.
Beethoven's childhood can be considered particularly difficult. He did not have a functional home, due to the father figure, who assumed dictatorial attitudes mired in alcoholism. His father had had a musical career without transcendence, so he managed in a despotic manner to force Beethoven to triumph in the musical field at a very early age.
Throughout history, not all the cases in which the parents pretend to satisfy their frustrations by influencing excessively in the life of their children have had remarkable results. However, and despite the constant pressure exerted by Beethoven's father, Ludwig showed an innate talent, very exceptional, especially the with the piano.
In 1778, at the age of eight, Beethoven gave his first concert in Cologne, Germany, sponsored by the elector of the city, who at the same time gave him the job as the organist, where he began a childhood dedicated exclusively to music.
It is often said about Beethoven that he used to be lonely, romantic and hostile; and a great part of his personality was forged in the adolescence, time in which the music occupied his absolute dedication, moving away from the friends, the games, and immersed in a much more complex familiar atmosphere still.
"Consider difficulties as stepping stones to a better life." Ludwig Van Beethoven.
In 1787, helped by the elector, Beethoven traveled to Vienna (Austria), a journey that would change the course of his life. Nevertheless, a great part of their aspirations undergoes a remarkable impact after the death of his mother they would go back to Bonn.
After his return to Bonn, Beethoven finds a Dantesque picture in his family. His father succumbed absolutely to alcohol, which did not let him keep a stable job and support his brothers. So then, Beethoven assumes the responsibilities of home, plays the violin and gives piano lessons to support his family, likewise accumulates for a little more than five years, a great resentment and a remarkable frustration.
For Ludwig Van Beethoven, Bonn represents his suffering, not only in childhood but also in adolescence. It symbolizes the pain of his mother and dreams of the possibility of traveling.
In 1792, the elector would finance Beethoven's return to Vienna, which was known as "the European capital of music." Beethoven in Vienna received classes from who was the teacher of the already consecrated Mozart, the famous composer Salieri. Also, he received classes from Haydn, considered a musical eminence.
At the age of twenty-five, Beethoven would compose his first considerable works: Pathetic and Moonlight, which catapulted him to the point of being able to offer for the first time a concert in public as a professional composer.
The success of Beethoven was already resounding in all Vienna and surroundings. The clergy, the nobility, and the court celebrated his compositions. Beethoven, concerned that his success will be eclipsed by the figure of his teacher Haydn, separated from his classes and begins to receive them in secret from Schenk and Albrechstberger. Regarding his style, Beethoven combined classicism and romanticism perfectly, in his intention to compose for the nobility and the church; already by those times, Beethoven thought about composing for himself, abandoning a little his style, acquiring an epic tone.
The fact that Mozart died years before immersed in the acutest poverty, motivated the Austrian aristocracy to protect Beethoven; to whom an annual annuity was assigned. In addition, the editors valued his works in high economic sums.
Ludwig Van Beethoven would begin to face two new ghosts: his constant amorous disappointments, and, a loss of auditory capacity that would become more severe until it became total deafness. Beethoven then is decidedly devoted to his career as a composer, leaving an invaluable legacy for history.
In 1805, he premiered his work Fidelio, his only composition for opera, which would not become popular until 1816. Three years later, Vienna and Europe celebrate his 5th Symphony, his supreme work.
"Without introduction, its four movements range from the tense construction of the first to the solemnity of the second, passing through the instrumental tension of the third and the apotheosis of the fourth, an unheard-of crescendo of more than 50 measures."
In 1824, after having composed 8 symphonies, Beethoven successfully premiered his glorious and magnificent 9th symphony, the famous choral. "it is called choral because of the vocal choir of the 4th movement, the famous ode to joy, a poem by Schiller adapted by Beethoven."
Ludwig Van Beethoven would pass away in Vienna on March 26, 1827, at the age of 57.
Symphonies
1st Symphony (1800): Fresh and original.
2nd Symphony (1803): Symphony in D major.
3rd Symphony (1805): Symphony in E flat major.
4th Symphony (1806): Symphony in B flat major.
5th Symphony (1808): Symphony in C minor.
6th Symphony (1808): Symphony in F major.
7th Symphony (1813): Symphony in A major.
8th Symphony (1814): Symphony in F major.
9th Symphony (1824): Choral.
Ludwig Van Beethoven not only wrote symphonies, he also wrote 32 sonatas, chamber works, overtures, quartets and much more.
 "Those of you who think or say that I am malevolent, obstinate or misanthrope, how wrong they are about me" Beethoven.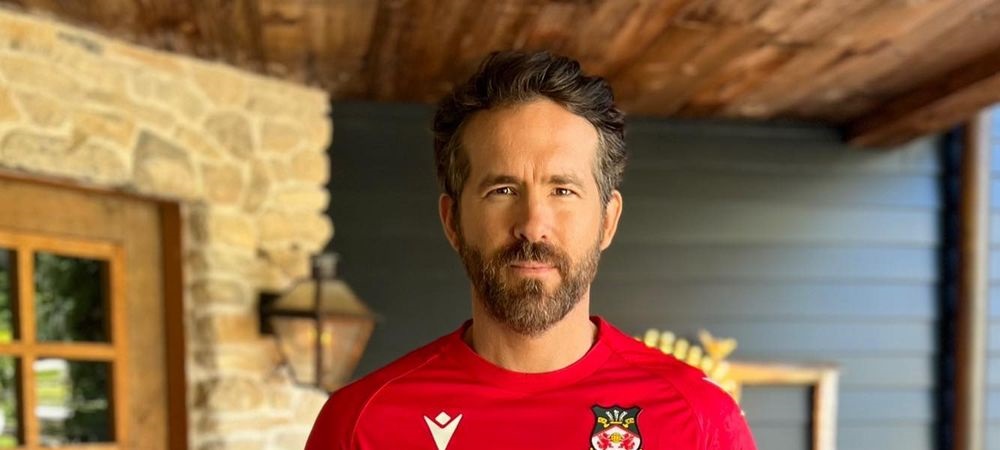 Biography of Ryan Reynolds
Ryan Rodney Reynolds was born on October 23, 1976 in Vancouver, Canada, and he is a well-known actor. When Ryan was born, his mother, Tammy, was a student and a salesperson, while his father, Jim, worked in wholesale food sales and also excelled as a semi-professional boxer. In addition, Ryan has three older siblings.
He studied in his hometown of Vancouver until 1994 when he decided to join a theater group as an extracurricular activity while attending Kwantlen College. However, his passion for acting became a vocation, and Ryan dropped out of college to devote all his time and energy to his acting career.
Debut as an actor
He quickly landed small roles in successful and memorable TV series such as "Sabrina the Teenage Witch" and "The X-Files". In 1998, his big break came with the series "Two Guys, a Girl and a Pizza Place", which ran until 2001 and catapulted him to fame. The show became very popular thanks to its great comedic content, an area where Reynolds demonstrated perfect skill, but this was not the first time that Ryan had made a name for himself in a Hollywood comedy, as he had already been in "Life During Wartime" in 1997.
Films
After working in several minor jobs, Ryan got his first major role as a protagonist in the crazy "Van Wilder – Animal Party", where he played a college party organizer. The success of the film opened doors for him to work alongside Michael Douglas in "Till Death Do Us Part", support Wesley Snipes in "Blade Trinity" or star in the horror movie "The Amityville Horror". However, at this stage of his career, Ryan stood out mainly as a protagonist in comedies such as "Just Friends", "Waiting" and "Harold & Kumar Go to White Castle". This led him to want to leave his comedic side behind, getting involved in different projects such as the thriller "Smokin' Aces", the independent film "Adventureland" and the action film "X-Men Origins: Wolverine". Later on, he also participated in romantic films such as "The Proposal" and "Definitely, Maybe". However, recognition of his acting ability did not come until Ryan was nominated for a Goya Award for his demanding role in "Buried". It is worth noting that he also brought to life the comic book hero "Green Lantern" and the renowned "Deadpool".
Contracts, curiosities
Prestigious brands like Hugo Boss have not been oblivious to Ryan Reynolds' popularity, charisma, and good looks, offering him contracts to be the face of one of their fragrances: Boss Bottled Night, a fragrance that, through great advertising, managed to convey an irresistible seductive effect.
Two curiosities can be highlighted from his work: first, the nearly 10 kilos of solid muscle he gained thanks to rigorous physical training to bring Hannibal King to life in "Blade: Trinity"; and second, his appearance on the animated TV series Zeroman, in which he lent his voice to the character Ty Cheese. In addition, like many Hollywood stars, Ryan Reynolds has an eccentricity outside the world of entertainment: a great passion for motorcycles, of which he owns three collector's items, one of which was designed exclusively for him and is none other than a Harley Davidson.
Romantic relationships
Regarding his personal life, Ryan Reynolds was in a romantic relationship with singer Alanis Morissette from 2002 to 2007. The couple got engaged in 2004, but in July 2006, People magazine reported that they had separated, although neither of them officially confirmed the news. Shortly after, in February 2007, they decided to end their engagement by mutual agreement. In May 2008, Reynolds announced his engagement to actress Scarlett Johansson, and they got married on September 27 of the same year. However, in December 2010, the couple announced in a statement to People magazine that they had decided to end their marriage.
So, on September 9, 2012, he married the actress Blake Lively in Mount Pleasant, South Carolina. In October 2014, they announced that they were expecting their first child, and in December of that same year, Ryan Reynolds and his wife Blake Lively became parents with the birth of their daughter: Ines. Later, on April 14, 2016, his wife's second pregnancy was confirmed, and on September 30, 2016, he became a father for the second time to a boy named James.