Johann Sebastian Bach biography
Johann Sebastian Bach (March 21, 1685 – July 28, 1750). German composer. He was born in Eisenach, now Germany. Bach was born into a lineage of musicians and interpreters very influential in German music from 1561. His father Johann Ambrosius, trumpeter of the court of Eisenach. On the death of his father in 1695, he was under the care of his older brother, Johann Christoph, at that time was organist of the church of San Miguel de Ohrdruf. His care allowed little Bach to interfere quickly with instruments such as the keyboard, the organ and the key, of which he would be an accomplished interpreter throughout his life. His curiosity and love for music were reflected in the long walks he made for all the holidays to go to Hamburg to listen to the great Dutch organist Reinken. Bach did not lose the opportunity to attend any concert that was presented. In this way, he met great music performers and composers
In 1700, he began to work as a member of the choir of St. Michael's Church, in Lüneburg, years later he was the violinist of the chamber orchestra of Prince Johann Ernst of Weimar. In his labors, he was recognized for his discipline and taste for perfection. He studied with Dietrich Buxtehude, a Danish organist, and composer living in Germany. The two established a good relationship quickly. After finishing his studies and sharing the stage with his great friend, he had to return to Weimar to work in the court of Duke Wilhelm Ernst as organist and violinist. His training culminated in the convent of San Miguel de Lüneburg, where he studied with pleasure great exponents of music such as Heinrich Schütz.
In 1707 he married Maria Bárbara Bach, his cousin in second grade, great soprano singer, and with her, he moved to Mulhouse, where he worked as an organist in the church of San Blas. At this time, another important event arose in his life, he decided to start his career as a composer and performer. For his fortune thanks to his previous recognition and admirable career, he was well received, exercising his new art project in cities such as Arnstadt, Mühlhausen, Weimar, Köthen, and Leipzig.
"Live as you would do to not be embarrassed in the event that what you do is disclosed, even if it is a lie that is disclosed." Johann Sebastian Bach
Although it is true, in the city of Mühlhausen, the realization of his project did not have much reception because they were in opposition to certain estates of the city. On the contrary, in Weimar, he found the right conditions for the development of his talent. Bach focused his work in this city especially in the creation of pieces for organ and composition of important cantatas.
In 1717 Johann Sebastian Bach left his position in Weimar after being appointed the chapel master of the court of Prince Leopold of Anhalt, in Köthen, one of the most fertile periods in the life of the composer. In this stage he developed the two violin concerts, the six concerts of Brandenburg, he wrote the first book the well-tempered key, the six sonatas and partitas for solo violin and the six suites for cello solo. Also, it is possible to emphasize his more extraordinary choral works, like his two passions, the monumental Misa in B minor and the Christmas Oratory. During his career, he not only devoted himself to playing instruments, but he knew how to refine them, build them and even invent them. Thus, he contributed to the evolution of the keyboard, including for the first time, in fingering, the use of the thumbs.
After the death of his wife Maria Bárbara Bach, with whom he had 7 children, Anna Magdalena Wilcken, singer and daughter of a court musician, succeeded her in the coming year, with her having 13 children, of whom they were attracted by the music and they were great composers: Wilhelm Friedemann, Carl Philip Emanuel, Johann Christoph Friedrich, and Johann Christian. Thus, with so many musical skills under one roof, Bach's house was a true hall for family events, music, and concerts. In Leipzig, the city where they lived, they were well known for being a family with great musical skills and givers of great musical events.
The musical production of Johann Sebastian Bach fell considerably due to a cataract problem that left him practically blind. Died in Leipzig on July 28, 1750, as a result of a failed eye operation.
The teacher Bach is considered one of the most important musicians and composers of the time, his relevance gave him to be named in 1736 honorary count of the Duke of Wissenfals, and composer of the court of the King of Poland and Elector of Saxony. Although certainly at the beginning of his illness fell into relative oblivion. Years after his death, greats such as Mozart or Beethoven regained their value by reflecting on the romantic generation, since then the work of Johann Sebastian Bach occupies a privileged position in the repertoire.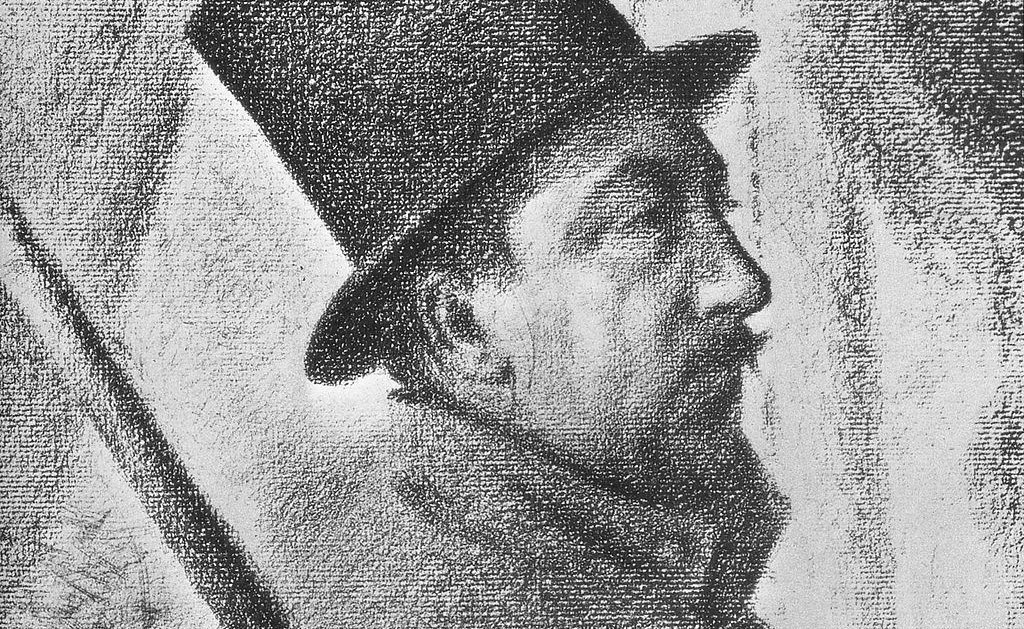 Paul Signac Biography
Paul Victor Signac (November 11, 1863 – August 15, 1935) was born in Paris, France. A Painter considered one of the most prominent exponents of neo-impressionism with Georges Seurat, a painter with whom he had a close relationship. Signac was born into a wealthy family which allowed him to devote himself fully to painting.
By the mid-1880s, he studied arts and honed his skills in Bin's workshop. In the early years of his career, he became interested in impressionism, an artistic movement that continued until he met Seurat. Along with this he ventured into pointillism or divisionism, an artistic technique of which Signac is one of the most important exponents. In his works, he painted landscapes of southern France and other regions that he visited on his ship.
Studies and beginnings
Born into a wealthy family, he was able to devote himself to study and the arts without restrictions. In 1882, he joined the École des Arts-Décoratifs de Paris (School of Decorative Arts). For the same period, he attended the free workshop of Bin, painter, and politician, who was then mayor of Montmartre. In the course of the following years, he collaborated in the creation of the Société des Artistes Indépendants, founded in 1884. He was the vice president in 1903 and president six years later. He also participated actively in the creation of the Salon des Indépendants.
In 1886, he was part of the IX Impressionist Exhibition, along with renowned painters such as Seurat, Edgar Degas, Camille Pissarro, Jean-Louis Forain and Paul Gauguin. In these early years, his paintings reflected the influence of Pissarro, Pierre Auguste Renoir, and Claude Monet.
Career
Towards the end of the 19th century, Signac began to lean towards the style proposed by Seurat, deepening the pointillist technique. In those first paintings, he painted the Mediterranean coasts and the banks of the Seine, lighthouses, coasts, among others.
In 1899, he raised his aesthetic ideas in the book De Eugène Delacroix to Neo-impressionism (1899), a work in which he defended the techniques of neo-impressionists. School that emerged in 1886 from the hand of Seurat and Signac. Camille Pissarro, Maximilien Luce Théo van Rysselberghe and Henri-Edmond Cross also participated in this.
Some characteristics of this artistic movement are the concern for volume, the development of shapes without defined profiles, the order in the composition and the use of pure basic colors, which when used in a pointillist painting would create an optical illusion that gives more luminosity in painting. This idea is based on the theory of the simultaneous contrast of colors by Michel Eugéne Chevreul.
When Seurat died, Signac moved to Saint-Tropez, (Cote d'Azur, France), a town where he remained until 1911. Throughout his life he traveled and sailed through different countries such as Italy and Turkey, also toured France. During these trips visited La Rochelle, Marseille, Venice, and Istanbul, among others. Those experiences served as inspiration for his paintings, in which he represented maritime scenes. Within those trips, he painted a large number of watercolors.
Throughout time, he ceased to strictly follow the rules of pointillism, widening the brushstrokes as seen in the paintings Samois, Departure of tuna vessels in Groix, La Seine au Pont-Royal, and Rivière de Vannes. From 1913, Signac traveled to Antibes, where he spent long stays, keeping his studio in Paris. During this period, he was president of the Société des Artistes Indépendants, a position he held from 1909 until his death on August 15, 1935, in Paris.
In the course of his career, Signac painted a large number of paintings and watercolors. In most of these, he applied pointillism, a technique developed by Seurat. Most of these paintings represented maritime scenes, although, he also painted still lives, decorative compositions, and everyday scenes. Among his most outstanding works are Opus 217. Against the Enamel of a Background Rhythmic with Beats and Angles, Tones, and Tints (1890), Woman by the Lamp (1890), The Papal Palace in Avignon (1900), Grand Canal ( 1905), The Port of Rotterdam (1907), Antibes, the towers (1911), Port of La Rochelle (1921) and Lézardrieux (1925).
In the last years of his career, he painted various watercolors in which he did not strictly follow the rules of pointillism; for this period he became friends with Belgian painters who subsequently formed a group of neo-impressionists.