Johann Sebastian Bach biography
Johann Sebastian Bach (March 21, 1685 – July 28, 1750). German composer. He was born in Eisenach, now Germany. Bach was born into a lineage of musicians and interpreters very influential in German music from 1561. His father Johann Ambrosius, trumpeter of the court of Eisenach. On the death of his father in 1695, he was under the care of his older brother, Johann Christoph, at that time was organist of the church of San Miguel de Ohrdruf. His care allowed little Bach to interfere quickly with instruments such as the keyboard, the organ and the key, of which he would be an accomplished interpreter throughout his life. His curiosity and love for music were reflected in the long walks he made for all the holidays to go to Hamburg to listen to the great Dutch organist Reinken. Bach did not lose the opportunity to attend any concert that was presented. In this way, he met great music performers and composers
In 1700, he began to work as a member of the choir of St. Michael's Church, in Lüneburg, years later he was the violinist of the chamber orchestra of Prince Johann Ernst of Weimar. In his labors, he was recognized for his discipline and taste for perfection. He studied with Dietrich Buxtehude, a Danish organist, and composer living in Germany. The two established a good relationship quickly. After finishing his studies and sharing the stage with his great friend, he had to return to Weimar to work in the court of Duke Wilhelm Ernst as organist and violinist. His training culminated in the convent of San Miguel de Lüneburg, where he studied with pleasure great exponents of music such as Heinrich Schütz.
In 1707 he married Maria Bárbara Bach, his cousin in second grade, great soprano singer, and with her, he moved to Mulhouse, where he worked as an organist in the church of San Blas. At this time, another important event arose in his life, he decided to start his career as a composer and performer. For his fortune thanks to his previous recognition and admirable career, he was well received, exercising his new art project in cities such as Arnstadt, Mühlhausen, Weimar, Köthen, and Leipzig.
"Live as you would do to not be embarrassed in the event that what you do is disclosed, even if it is a lie that is disclosed." Johann Sebastian Bach
Although it is true, in the city of Mühlhausen, the realization of his project did not have much reception because they were in opposition to certain estates of the city. On the contrary, in Weimar, he found the right conditions for the development of his talent. Bach focused his work in this city especially in the creation of pieces for organ and composition of important cantatas.
In 1717 Johann Sebastian Bach left his position in Weimar after being appointed the chapel master of the court of Prince Leopold of Anhalt, in Köthen, one of the most fertile periods in the life of the composer. In this stage he developed the two violin concerts, the six concerts of Brandenburg, he wrote the first book the well-tempered key, the six sonatas and partitas for solo violin and the six suites for cello solo. Also, it is possible to emphasize his more extraordinary choral works, like his two passions, the monumental Misa in B minor and the Christmas Oratory. During his career, he not only devoted himself to playing instruments, but he knew how to refine them, build them and even invent them. Thus, he contributed to the evolution of the keyboard, including for the first time, in fingering, the use of the thumbs.
After the death of his wife Maria Bárbara Bach, with whom he had 7 children, Anna Magdalena Wilcken, singer and daughter of a court musician, succeeded her in the coming year, with her having 13 children, of whom they were attracted by the music and they were great composers: Wilhelm Friedemann, Carl Philip Emanuel, Johann Christoph Friedrich, and Johann Christian. Thus, with so many musical skills under one roof, Bach's house was a true hall for family events, music, and concerts. In Leipzig, the city where they lived, they were well known for being a family with great musical skills and givers of great musical events.
The musical production of Johann Sebastian Bach fell considerably due to a cataract problem that left him practically blind. Died in Leipzig on July 28, 1750, as a result of a failed eye operation.
The teacher Bach is considered one of the most important musicians and composers of the time, his relevance gave him to be named in 1736 honorary count of the Duke of Wissenfals, and composer of the court of the King of Poland and Elector of Saxony. Although certainly at the beginning of his illness fell into relative oblivion. Years after his death, greats such as Mozart or Beethoven regained their value by reflecting on the romantic generation, since then the work of Johann Sebastian Bach occupies a privileged position in the repertoire.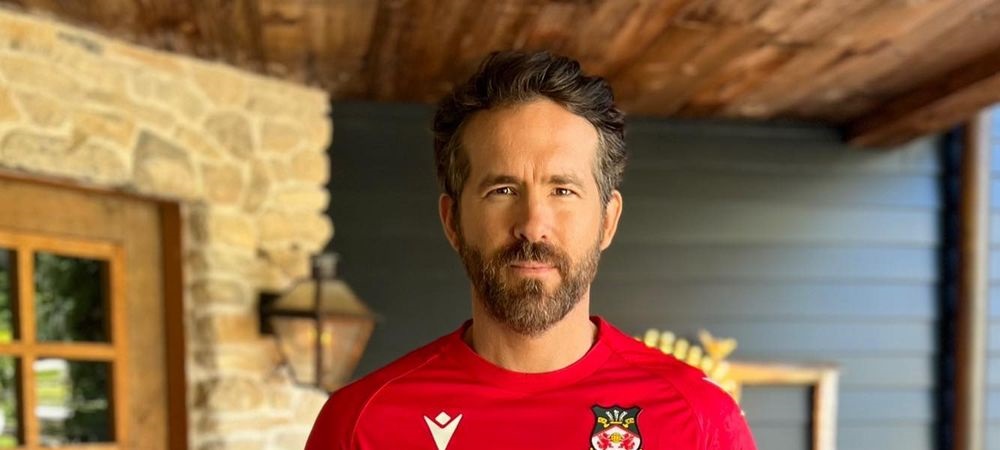 Biography of Ryan Reynolds
Ryan Rodney Reynolds was born on October 23, 1976 in Vancouver, Canada, and he is a well-known actor. When Ryan was born, his mother, Tammy, was a student and a salesperson, while his father, Jim, worked in wholesale food sales and also excelled as a semi-professional boxer. In addition, Ryan has three older siblings.
He studied in his hometown of Vancouver until 1994 when he decided to join a theater group as an extracurricular activity while attending Kwantlen College. However, his passion for acting became a vocation, and Ryan dropped out of college to devote all his time and energy to his acting career.
Debut as an actor
He quickly landed small roles in successful and memorable TV series such as "Sabrina the Teenage Witch" and "The X-Files". In 1998, his big break came with the series "Two Guys, a Girl and a Pizza Place", which ran until 2001 and catapulted him to fame. The show became very popular thanks to its great comedic content, an area where Reynolds demonstrated perfect skill, but this was not the first time that Ryan had made a name for himself in a Hollywood comedy, as he had already been in "Life During Wartime" in 1997.
Films
After working in several minor jobs, Ryan got his first major role as a protagonist in the crazy "Van Wilder – Animal Party", where he played a college party organizer. The success of the film opened doors for him to work alongside Michael Douglas in "Till Death Do Us Part", support Wesley Snipes in "Blade Trinity" or star in the horror movie "The Amityville Horror". However, at this stage of his career, Ryan stood out mainly as a protagonist in comedies such as "Just Friends", "Waiting" and "Harold & Kumar Go to White Castle". This led him to want to leave his comedic side behind, getting involved in different projects such as the thriller "Smokin' Aces", the independent film "Adventureland" and the action film "X-Men Origins: Wolverine". Later on, he also participated in romantic films such as "The Proposal" and "Definitely, Maybe". However, recognition of his acting ability did not come until Ryan was nominated for a Goya Award for his demanding role in "Buried". It is worth noting that he also brought to life the comic book hero "Green Lantern" and the renowned "Deadpool".
Contracts, curiosities
Prestigious brands like Hugo Boss have not been oblivious to Ryan Reynolds' popularity, charisma, and good looks, offering him contracts to be the face of one of their fragrances: Boss Bottled Night, a fragrance that, through great advertising, managed to convey an irresistible seductive effect.
Two curiosities can be highlighted from his work: first, the nearly 10 kilos of solid muscle he gained thanks to rigorous physical training to bring Hannibal King to life in "Blade: Trinity"; and second, his appearance on the animated TV series Zeroman, in which he lent his voice to the character Ty Cheese. In addition, like many Hollywood stars, Ryan Reynolds has an eccentricity outside the world of entertainment: a great passion for motorcycles, of which he owns three collector's items, one of which was designed exclusively for him and is none other than a Harley Davidson.
Romantic relationships
Regarding his personal life, Ryan Reynolds was in a romantic relationship with singer Alanis Morissette from 2002 to 2007. The couple got engaged in 2004, but in July 2006, People magazine reported that they had separated, although neither of them officially confirmed the news. Shortly after, in February 2007, they decided to end their engagement by mutual agreement. In May 2008, Reynolds announced his engagement to actress Scarlett Johansson, and they got married on September 27 of the same year. However, in December 2010, the couple announced in a statement to People magazine that they had decided to end their marriage.
So, on September 9, 2012, he married the actress Blake Lively in Mount Pleasant, South Carolina. In October 2014, they announced that they were expecting their first child, and in December of that same year, Ryan Reynolds and his wife Blake Lively became parents with the birth of their daughter: Ines. Later, on April 14, 2016, his wife's second pregnancy was confirmed, and on September 30, 2016, he became a father for the second time to a boy named James.