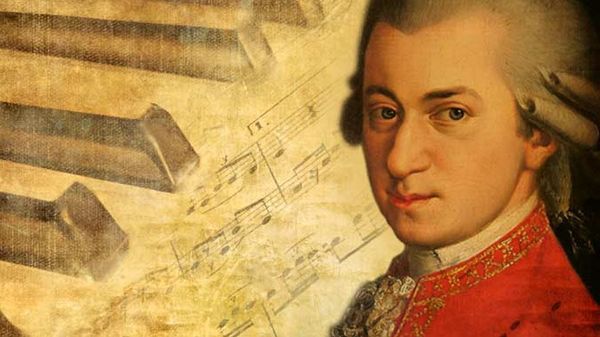 Wolfgang Amadeus Mozart Biography
Joannes Chrysostomus Wolfgangus Theophilus Mozart, known as Wolfgang Amadeus Mozart, was an Austrian composer and pianist of classical music. Mozart is considered one of the greatest musical genius of all time. He was born on January 27, 1756, in Getreidegasse, Salzburg, (Austria), and is the son of Leopold Mozart and Anna Maria Pertl.
Wolfgang is recognized as one of the most important musicians in history for his prodigious musical talent and the creation of more than 600 works. Mozart composed an original and powerful work that included genres as different as an opera buffa, sacred music, and symphonies.
At the age of 5, Mozart already showed an excellent command of violin and piano. He devoted most of his life to composing and, due to his own economic situation he had to work as a teacher and interpreter until the emperor of the Holy Roman Empire, Joseph II of Habsburg, offered him a job as a composer.
On June 9, 1763, the Mozart family began a very successful concert tour. For three and a half years, they moved to the courts of Munich, Mannheim, Paris, London, and The Hague. During this trip, Mozart would meet a large number of musicians and the works of other composers, but especially Johann Christian Bach, who had a very big influence on the musician.
In 1769, Mozart was chosen as concert director by the Prince of Salzburg. Between 1769 and 1773, he made three trips to Italy. On one of his trips to Naples with his father, visited Rome and listened to Allegri's Miserere in the Sistine Chapel. Mozart was able to memorize and play it in a single audition. Later, he traveled to Vienna, Munich, and Paris in search of new job opportunities.
In 1781, he settled in Vienna where he would achieve the fame that remained the rest of his life. In this city, he would often perform as a pianist, so he was able to consolidate as the best piano player in Vienna. During his final years, composed many songs, concerts and best-known operas, as well as his "Requiem."
Around 1782, Mozart completed the opera "The Abduction from the Seraglio" which was released on July 16 of the same year, and with which he would become popular and develop the operatic genre known as singspiel or German opera.
On August 4, 1782, he married Constanze Weber, with whom he had six children, but only two survived.
On December 14, 1784, he entered Masonry with the Apprentice degree, at the Zur Wohltätigkeit (Welfare) Lodge in Vienna. He was admitted by Baron Otto Von Gemminger Homberg. He was so enthusiastic about logistics, that in a very short time he became a teacher and managed to compose Masonic music.
During 1785, Mozart left the composition for piano and began his collaboration with the operatic with the librettist Lorenzo da Ponte.
A year later, Mozart was in the successful premiere of the opera The Marriage of Figaro based on the homonymous work of Pierre-Augustin de Beaumarchais, which was exposed to politics due to its political content. He continued composing great instrumental works and a year later create his famous serenade Eine Klein Nachtmusik. His last symphony is known as the Jupiter Symphony (1788) and Cosi fan Tutte, a masterpiece presented in 1790.
March 1791, Mozart gave one of his last public concerts in Vienna; he played the concert for piano and orchestra "Piano Concerto No. 27" (KV 595). In the last years of his life, he composed The Magic Flute, which premiered on September 30, 1791. Mozart himself conducted the orchestra, while the librettist, Emanuel Schikaneder, sang the role of Papageno.
Mozart died in Vienna on December 5, 1791, at the age of 35. His last words were: "The taste of death on my lips … I feel something that is not of this world". He was buried in a common grave in the cemetery of San Marx.
Mozart left 46 symphonies, 20 masses, 178 sonatas for piano, 27 concertos for piano, 6 for violin, 23 operas, and another 60 orchestral compositions. His legacy was made over time, he was recognized as an excellent pianist, organist, violinist, and director, standing out for the improvisations he performed in his concerts and recitals.
TEN BEST WORKS OF MOZART
Symphony No. 25 in G minor, K.183 (1773).
Piano Sonata No. 11 in A major, K.331 (1783).
The Marriage of Figaro (1786).
Serenade No. 13 for Strings, K.525 (1787).
Symphony No. 40 in G minor, K.550 (1788).
Symphony No. 41 with C major, K.551 (1788).
Piano Sonata No. 16 in C major, K.545 (1788).
Requiem Mass in D minor, K.626 (1791).
The magic flute (1791).
Concerto for clarinet in A major, K.622 (1791).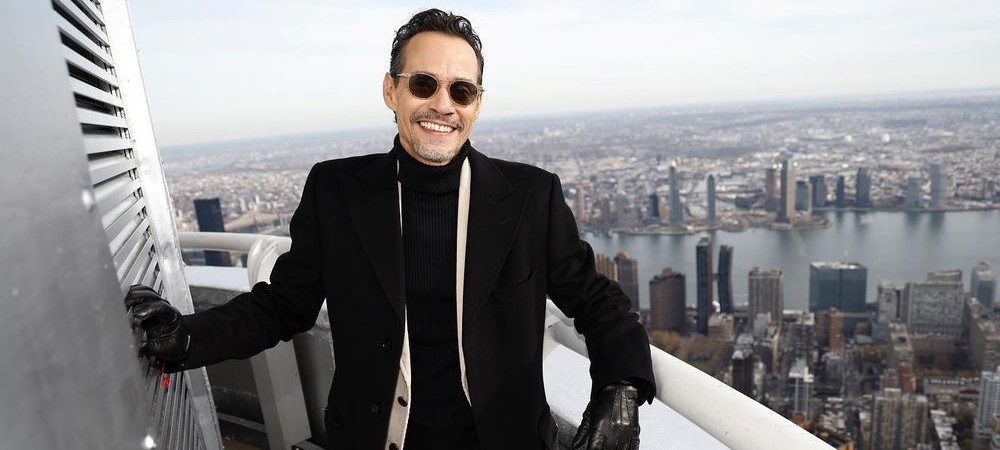 Biography of Marc Anthony
Marc Anthony (born September 16, 1968) is an American salsa singer and actor, born in New York. His real name is Marco Antonio Muñiz Rivera. From a young age, he has been involved in music, growing up with rock and rhythm & blues. His parents, Felipe Muñiz and Guillermina Rivera, discovered his passion and musical ability when he was a child. During his teenage years, to earn money, he began singing at bars and nightclubs, and quickly gained popularity. He was contacted by one of the members of the Latin Rascals group, and their producer Louie Vega invited him to record several albums with the Atlantic Records label.
Beginnings as a singer
One of Marc Anthony's most successful musical products was the album "Rebel", which achieved some success on the disco music charts. In 1992, his career in the salsa world took off when the famous Tito Puente took him as an opening act for a concert at Madison Square Garden. A year later, he recorded a salsa version of a song by Juan Gabriel that received excellent reviews and great popularity in the musical circles of New York. Soon, Marc Anthony appeared in several television productions and began to receive offers for concerts. After a few years, he was recognized as the new "king of salsa". During the 1990s, his lyrics occupied the top position in Latin America and also in the United States.
The new "musical phenomenon"
Marc Anthony became a massively successful musical phenomenon, comparable to the success of Héctor Lavoe. At the same time, he continued to develop his acting career, appearing in films such as "Bringing out the Dead" directed by Martin Scorsese; "Big Night" directed by Stanley Tucci; "Hackers," and "The Capeman," a Broadway musical directed by singer and songwriter Paul Simon. He also performed the main theme of the soundtrack of "The Mask of Zorro" (1998), in which Antonio Banderas was the lead actor.
Third salsa album "Against the Stream"
That same year, he worked on the production of his third salsa album: "Contra la Corriente," undoubtedly many salsa critics and aficionados affirm that it was the best album of his career, for which he received a Grammy for Best Latin-Tropical Album. In 1999, he released the album "Marc Anthony" to the market, this album undoubtedly demonstrates a new stage in his musical career, as it combined salsa with pop and also featured songs in English, in order to reach and conquer the Anglo-Saxon audience and market.
The first single, "I Need to Know," put him in the top positions of the North American charts: it remained in the Top 10 of the Billboard for eleven weeks and eight more weeks in the Top 40. He also released the Spanish version, titled "Dímelo." With this song, he won the Grammy for Best Latin Song of the Year and was number one on the Latin Billboard chart. He quickly released the second single, "You Sang to Me," repeating the success of the previous one and selling over two million copies of the album.
Starting the new millennium, he released a greatest hits salsa album titled "Desde el principio." After that, Marc Anthony went on a extensive tour that took him through the United States. All magazines and press talked about his triumphant concert at Madison Square Garden. Then he was in Canada and Central America. At that time, Marc Anthony received the admiration of his fans when he helped with his charitable work for the victims of Hurricane George, in sum, he founded a foundation that bears his name.
International tours
In 2011, he started the Dos Mundos Tour, with the company of Alejandro Fernández, a concert across Latin America. The following year, he was in Colombia at the Manacacías Summer Festival, many people from different parts of the country traveled to attend his concert. He had a significant participation in the 53rd International Song Festival of Viña del Mar, Chile, where he sang the song "¿Y cómo es él?" from his album "Iconos". He received the highest distinction.
On March 3, 2012, Marc returned to Uruguay after 17 years and gave his performance at the Charrúa Stadium in Montevideo with an attendance of 25,000 spectators. In the GIGANT3S TOUR, he performed in several North American cities alongside Chayanne and Marco Antonio Solís. In 2013, he released his album 3.0. In 2014, he was the big winner of four of the five awards for which he was nominated at the Premios Lo Nuestro. Additionally, his career was recognized as one of the most successful Latin music artists. In 2016, he released a song called "Deja que te bese" with the collaboration of Spanish singer Alejandro Sanz, the song has over 50 million views on Youtube.
Marriages, children.
In September 2016, he carried out his "Marc Anthony Live" tour which included 5 dates at Radio City Music Hall. His private life has been somewhat controversial and has been exposed to various comments. He had his first daughter in 1994, Arianna Rosado-Muñiz, a product of his relationship with a former police officer from New York. In 2000 he married for the first time to Dayanara Torres, with whom he had two children. He later helped Jennifer Lopez in the production of the song "Sway" for the soundtrack of the movie Shall We Dance?. They then fell in love and after only one month of relationship, they got engaged in March 2004.
The couple had twins and Jennifer sold the exclusive photos of the children to People Magazine. However, after a few years, the couple decided to end their marriage on April 9, 2012. It is said that everything started when Jennifer Lopez met dancer Casper Smart and began a relationship with him two months after her separation from Marc. Later, Marc started a relationship with Venezuelan model Shannon de Lima, whom he married in 2014. Despite this, his relationship with Jennifer, the mother of his children, is harmonious, and he even participated in her song "Olvídame y pega la vuelta" in 2016. Two years earlier, the Puerto Rican singer made an impact with the hit song "Flor Pálida".
On January 28, 2023, he married Nadia Ferreira in an incredible wedding surrounded by stars from film, music, and sports. The ceremony took place at the Perez Art Museum in Miami, with David Beckham as the best man.
Ver esta publicación en Instagram