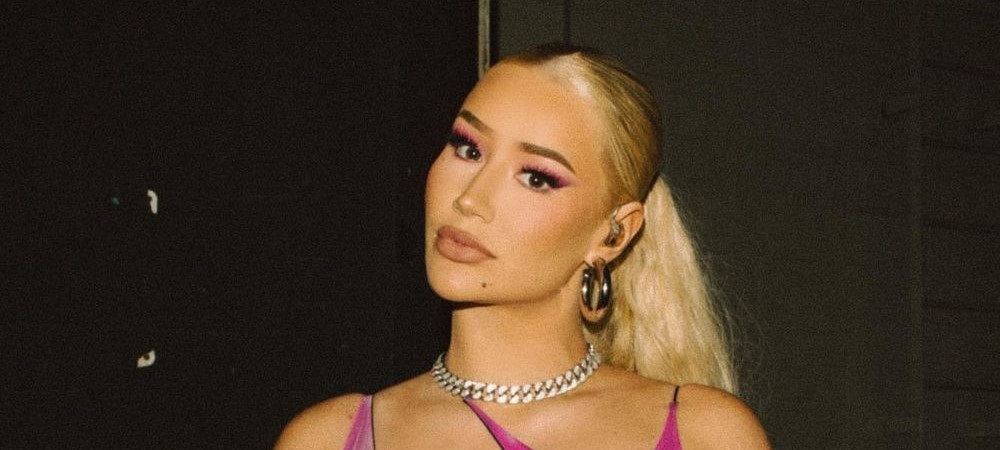 Personal information
Full name

Amethyst Amelia Kelly

Birthdate

June 7, 1990

Age
32 years old
Occupation

Rapper, songwriter and model

Stage name
Iggy Azalea
Nationality

Australian

Couple

Nick Young (2013-2016)
Playboi Carti (2018-2020)

Parents

Brendan Kelly

Tanya Kelly

Genders
Hip hop, pop rap
Zodiac sign
Gemini
Biography in other languages
Biography of Iggy Azalea
Amethyst Amelia Kelly, known in the music scene as Iggy Azalea, is an Australian singer-songwriter and model born in Sydney on June 7, 1990. She is famous for her musical versatility and successful songs. She became known in 2011 with her mixtape "Ignorant Art", which included songs such as "Pu$$y" and "My World" that became trend on YouTube. Since then, she has collaborated with various artists such as Jennifer Lopez, Ariana Grande, Steve Aoki, and Wiz Khalifa, among others. In 2014, she achieved success with her debut album "The New Classic", which included famous songs such as "Bounce", "Problem", and "Fancy", the latter has another version in which the singer Charli XCX collaborates. The music video for "Fancy" went viral for its scenes that allude to the 90s movie "Clueless". Currently, the video has over 890 million views on YouTube. In addition to "Fancy", her songs "Black Widow" and "Team" surpass 100 million views on the platform.
Family and the beginning of her musical career
Iggy Azalea, whose real name is Amethyst Amelia Kelly, is the daughter of Brendan Kelly and Tanya Kelly. Her father is an artist and writer. She was born in Sydney, but shortly after, her family moved to Mullumbimby. During her childhood and adolescence, she showed a great interest in art and music, inspired by her father. At 14, she began her career in the music world, starting to rap and creating a band with a group of acquaintances from her neighborhood. However, when she realized that the band members were not taking the music seriously, she decided to leave the group and start her solo career.
United States the country of her dreams
At that time, she also left school to focus on the cleaning job she did with her mother, as she wanted to earn money and save what she earned to travel to the United States, the country of her dreams. Years later, she managed to save enough money to travel. She had no intention of staying, but after arriving, she fell in love with the country and decided to stay. She lived in Miami, Houston, Atlanta and finally settled in Los Angeles in 2010. The following year, she began to make a name for herself in the music scene with a series of freestyles and videos on YouTube.
Iggy Azalea's musical career
The career of the young artist began in 2011 with her mixtape, "Ignorant Art" (2011), it contains nine songs, which were produced by team D.R.U.G.S., among the most famous are the tracks "Pu$$y" and "My World", through which the artist became a trend. The following year, she released her collaboration with Steve Aoki and Angger Dimas, called "Beat Down" and remixes of the same song with Afrojack, Larry Tee and Attack Attack Attack. That same year, she became the first non-American female singer to be included in the Top 10 of the survey of the XXL magazine. In July 2012, she released the EP "Glory" (2012), which was made available for free download, it includes six songs, among these four collaborations such as "Millionaire Misfits" with B.o.B, "Runway" with Pusha T and "Flash" with Mike Posner; Three months later, she released the mixtape "TrapGold" (2012), produced by Diplo and FKI, this album includes 11 tracks, among the most outstanding are "Golddust", "Demons" and "Slo", after the release of this Azalea embarked on the TrapGold tour, in the course of which she visited France, United Kingdom, Spain, Germany, Belgium, Netherlands and Ireland.
2014 – Release of the album "The New Classic"
The following year, she released the singles "Change Your Life" and remixes of "Work", which she worked on with Reid Stefan, DJ Reflex, Tom Stephan, and Gregor Salto. In 2014, she released her debut album "The New Classic" (2014) under the Virgin EMI label, which includes 12 songs and several collaborations. This album is one of the artist's most successful, with songs such as "Fancy" featuring Charli XCX, "Black Widow" with Rita Ora, and "F**k Love" standing out. Both of the first two collaborations have music videos on the artist's YouTube channel, "Fancy" is one of the most recognized for its representation of the famous 1990s movie "Clueless" (1995), starring Alicia Silverstone; the video for this song has more than 890 million views, and "Black Widow" with Rita Ora has 530 million views. After the release of the album, she released the "Fancy" remix with Yellow Claw, months later came her collaboration with DJ Green Lantern, "Know About Me" and later she worked with Jennifer Lopez on the single titled "Booty", which has a video on YouTube and has surpassed 300 million views. She also collaborated with Ariana Grande on the song "Problem," which is included on Grande's album "My Everything (Deluxe)."
Collaborations with artists.
In 2015, she collaborated with Tinashe on the remix of "All Hands on Deck" and with Britney Spears on the single "Pretty Girls." In March of the following year, she released the single and music video for "Team," which has over 125 million views on her channel. A few months later, she released the remix of "Team" with Young Bombs. In 2017, she released "Mo Bounce" and "Switch" with Anitta. The song was performed by the artists on "The Tonight Show Starring Jimmy Fallon" and it has its own music video in which you can see the two singers dancing with beautiful women wearing costumes that play with the colors yellow, green and red. In early 2018, she released the single "Savior" with Quavo and seven months later, she released the EP "Survive the Summer" (2018) under the Island Records label, which includes six songs, among which are the collaborations "Kream" with Tyga and "OMG" with Wiz Khalifa. The song with Tyga quickly went viral and became a trend. The video of this has over 132 million views on YouTube.
2022 – Iggy Azalea joins OnlyFans.
traducir al inglIn January 2022, she joined OnlyFans with the goal of releasing a series of exclusive and uncensored photos, videos, music, illustrations, and poetry as part of her annual multimedia project "Hotter Than Hell". In a statement, she expressed:
"Working with OnlyFans allows me to avoid the overwhelming and creatively limiting censorship of other digital platforms."

"I never knew that OnlyFans was a place where I could be creative, so I didn't expect to collaborate with them on my biggest project to date!"
SURPRISE! Im dropping a mixed media project called 'Hotter Than Hell'. There's photographs, visual artist collabs, videos, merch & all kinds of
aesthetically pleasing, hot as hell things happening this year. You can get first look content + updates on my new OnlyFans account 🔥 pic.twitter.com/e9y0sVNJWP

— IGGY AZALEA (@IGGYAZALEA) January 13, 2023
She is also remembered because in April 2021, she vehemently denied interest in creating an OnlyFans account:
'I think OnlyFans can be really empowering for people, but I will NEVVVER join'.
Iggy Azalea has won several awards such as American Music Awards and Teen Choice Awards, as well as several nominations for Grammy Awards, MTV Video Music Awards, and MTV Europe Music Awards. She is also recognized as one of the most influential Australians.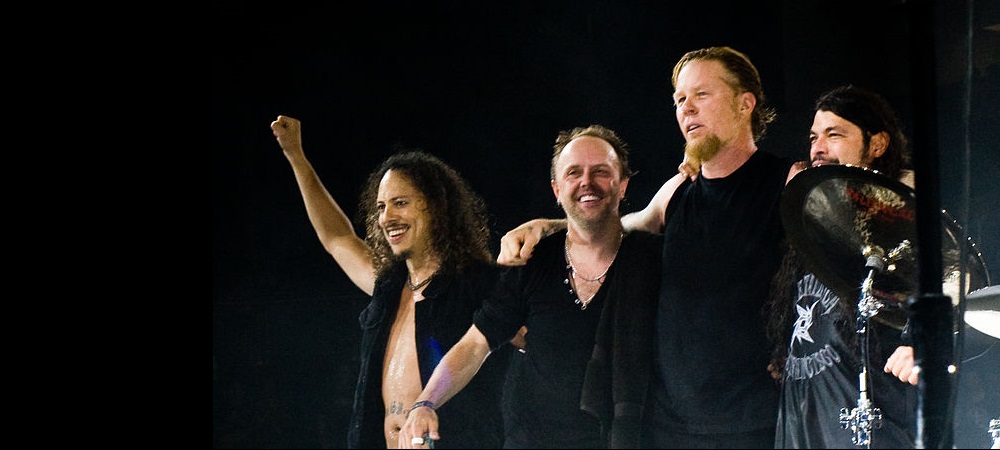 Metallica history
Metallica is an American thrash metal band from Los Angeles and based in San Francisco. It is considered one of the leading groups in the subgenre and throughout its 35-year career it has won numerous awards, including 9 Grammys, 2 American Music Awards, 2 MTV awards, 2 Billboard awards, and a star on the Hollywood Walk of Fame.
1980 – Beginnings
The history of the band begins in 1980 when Lars Ulrich, the son of tennis player Torben Ulrich, placed an ad in the magazine Recycler looking for a guitarist for a metal band influenced by the British New Wave of Heavy Metal. James Hetfield responded to the ad and joined Ulrich as the first members of the band. Ron McGovney joined as bassist and Lloyd Grant as lead guitarist. With this first formation, the band recorded its first demo, Hit the Lights, considered one of the first thrash metal songs. However, they soon realized that the lineup was not working and Lloyd was replaced by Dave Mustaine.
Despite the early disastrous performances due to the lack of experience of the members, the band continued and released No Life 'till Leather, showing a more aggressive sound. Additionally, Ron McGovney was replaced by Cliff Burton as bassist and Dave Mustaine was replaced by Kirk Hammett due to his alcohol addiction. Since then, James Hetfield has taken on both the role of rhythm guitarist and singer.
1983 – Release of 'Kill 'Em All'
With this new lineup and having Johnny Zazula as their manager, the band released in 1983 Kill 'Em All, which gained notoriety in the metal scene and sold more than 300,000 copies. After a tour of the United States and a concert in Holland where they reached their largest audience to date, with 5,000 people, the band released the album Ride the Lightening with Megaforce Records in 1984, which received critical acclaim for its melodic sound.
"1991 – Release of the 'The Black Album'"
After this work, the band released Master of Puppets in 1986 and embarked on a promotional tour that was cut short by an accident in which the bassist Cliff Burton died. After reflecting on their future, the band incorporated Jason Newsted and recorded …And Justice for All, an album with a denser sound that, despite its commercial success and a Grammy nomination, received criticism for being unoriginal and moving away from heavy metal. However, it wouldn't be until the release of their album Metallica in 1991, known as The Black Album, that they reached great success, selling half a million copies in the first week of sales in the United States and reaching the top of the Billboard chart. This work led to two similar albums, Load in 1996 and ReLoad in 1997, which received negative reviews for their proximity to alternative rock and their distance from traditional heavy metal, disappointing their older fanbase.
"2001 – Documentary, Tours, Awards"
In 2001, Jason Newsted left the band and Metallica struggled to find a suitable replacement for some time. Therefore, they had to record their next album, St. Anger, with their producer Bob Rock playing bass. However, Robert Trujillo soon joined the band's lineup. Three years later, the documentary Some Kind of Monster was released, which portrays the recording process of the last album and the internal conflicts that the band had with Dave Mustaine. After a tour in 2006 in which they played Master of Puppets again to celebrate its 20th anniversary, and the release of a compilation of their videos titled The Videos, Metallica was inducted into the Rock and Roll Hall of Fame. Later, they released Death Magnetic in 2008 and the conceptual album Lulu in 2011, which was poorly received by their fans. In 2012, the band founded their own record label, Blackened, and performed a concert in Antarctica to raise awareness about polar melting and environmental crisis. In 2016, they released Hardwired… to Self-Destruct. Currently, the band is still active.