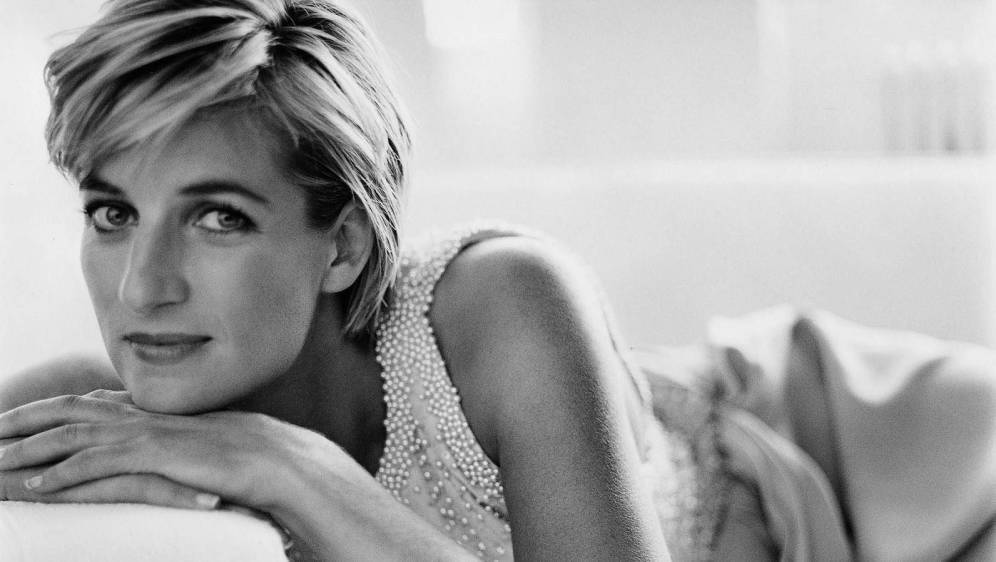 Diana of Wales Biography
Diana Frances Spencer, recognized as Princess Diana of Wales, was the first wife of Charles of Wales, heir prince of the British Crown. Diana was known as a charismatic woman and one of the most popular icon worldwide. She was born in Sandringham, England on July 1, 1961, and was the daughter of John Spencer, VIII Earl of Spencer and Frances Ruth Burke Roche. Her first years were spent in the family residence of Sandringham, where she received her first education as a pate of governesses.
In 1968, Diana was in parental custody due to the divorce of her parents and entered the King's Lynn school. Two years later, she was taken to the female boarding school at Riddlesworth Hall, and in 1973 she entered West Heath, another boarding school in Kent County.
Around 1975, after her father inherited the title of Earl Spencer, Diana was known as Lady Diana Spencer.
Between 1977 and 1978, she studied in Switzerland and after finishing them she settled in London. In November 1977, she would meet Prince Charles of Wales, the firstborn of Queen Elizabeth II of England and heir to the British throne, with whom she would start a romantic relationship two years later.
On February 24, 1981, the Spokesman of Buckingham Palace revealed the official commitment of Lady Diana Spencer and Prince Charles of Wales. From that moment Diana moved her home to Clarence House, the residence of the queen mother.
Their wedding took place on July 29, 1981, in the Cathedral of St. Paul in London officiated by the Archbishop of Canterbury. From this union were born the princes William (William) and Henry (Harry).
Princess Diana became a very popular character, as she collaborated in charitable and humanitarian works. As Princess of Wales, she developed her royal duties and represented the queen on trips abroad.
On August 28, 1996, Diana officially separated from her husband, becoming the only non-royal princess in the history of the United Kingdom. She was able to maintain her residence at the Kensington Palace for the purpose of maintaining good relations with the British Royal Family for the sake of her two sons.
After the divorce, she had to return to the Cambridge Lover's Knot Tiara, a wedding gift that the Princess had used on many occasions. Since then, Princess Diana focused on her solidarity collaborations, projecting an even more charismatic image close to the people. She lent his public image to different humanitarian organizations and appeared in many acts for the benefit of the most marginalized sectors of society. Diana was considered an icon of fashion and elegance at the international level.
Princess Diana helped many poor children in Africa, taking an active role as Princess of Wales. She was also involved with various causes, including AIDS patients, drug addicts, the elderly, lepers and children with health problems. Her last commitment had to do with the eradication of anti-personnel mines.
Princess Diana of Wales died in a car accident inside the Pont de l'Alma, on the north bank of the Seine river in Paris, France on August 31, 1997, at 36 years of age. Along with her, his partner Dodi Al-Fayed and the driver of the car, Henri Paul, also perished.
TITLES AND DISTINCTIONS
July 1, 1961 – June 9, 1975: The Honorable Diana Frances Spencer.
June 9, 1975 – July 29, 1981: Lady Diana Frances Spencer.
July 29, 1981 – August 28, 1996: Her Royal Highness the Princess of Wales (except Scotland); or, His Royal Highness the Duchess of Rothesay (only in Scotland).
August 28, 1996 – August 31, 1997: Diana, Princess of Wales.
Member of the Royal Family Order of Queen Elizabeth II (1981).
Supreme Class Member of the Order of Virtue (Decoration of Nishan al-Kamal in 1981)
Grand Cross of the Order of the Crown (November 18, 1982).
Coat of arms of Lady Diana Spencer (1961-1981).
Coat of arms of S. A. R. the Princess of Wales (1981-1996).
Coat of arms of Diana, Princess of Wales (title used after her divorce) (1996-1997).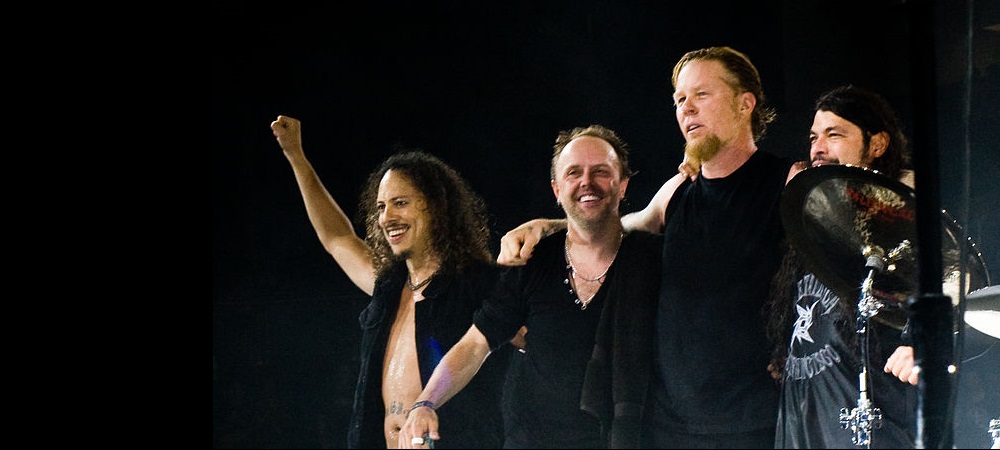 Metallica history
Metallica is an American thrash metal band from Los Angeles and based in San Francisco. It is considered one of the leading groups in the subgenre and throughout its 35-year career it has won numerous awards, including 9 Grammys, 2 American Music Awards, 2 MTV awards, 2 Billboard awards, and a star on the Hollywood Walk of Fame.
1980 – Beginnings
The history of the band begins in 1980 when Lars Ulrich, the son of tennis player Torben Ulrich, placed an ad in the magazine Recycler looking for a guitarist for a metal band influenced by the British New Wave of Heavy Metal. James Hetfield responded to the ad and joined Ulrich as the first members of the band. Ron McGovney joined as bassist and Lloyd Grant as lead guitarist. With this first formation, the band recorded its first demo, Hit the Lights, considered one of the first thrash metal songs. However, they soon realized that the lineup was not working and Lloyd was replaced by Dave Mustaine.
Despite the early disastrous performances due to the lack of experience of the members, the band continued and released No Life 'till Leather, showing a more aggressive sound. Additionally, Ron McGovney was replaced by Cliff Burton as bassist and Dave Mustaine was replaced by Kirk Hammett due to his alcohol addiction. Since then, James Hetfield has taken on both the role of rhythm guitarist and singer.
1983 – Release of 'Kill 'Em All'
With this new lineup and having Johnny Zazula as their manager, the band released in 1983 Kill 'Em All, which gained notoriety in the metal scene and sold more than 300,000 copies. After a tour of the United States and a concert in Holland where they reached their largest audience to date, with 5,000 people, the band released the album Ride the Lightening with Megaforce Records in 1984, which received critical acclaim for its melodic sound.
"1991 – Release of the 'The Black Album'"
After this work, the band released Master of Puppets in 1986 and embarked on a promotional tour that was cut short by an accident in which the bassist Cliff Burton died. After reflecting on their future, the band incorporated Jason Newsted and recorded …And Justice for All, an album with a denser sound that, despite its commercial success and a Grammy nomination, received criticism for being unoriginal and moving away from heavy metal. However, it wouldn't be until the release of their album Metallica in 1991, known as The Black Album, that they reached great success, selling half a million copies in the first week of sales in the United States and reaching the top of the Billboard chart. This work led to two similar albums, Load in 1996 and ReLoad in 1997, which received negative reviews for their proximity to alternative rock and their distance from traditional heavy metal, disappointing their older fanbase.
"2001 – Documentary, Tours, Awards"
In 2001, Jason Newsted left the band and Metallica struggled to find a suitable replacement for some time. Therefore, they had to record their next album, St. Anger, with their producer Bob Rock playing bass. However, Robert Trujillo soon joined the band's lineup. Three years later, the documentary Some Kind of Monster was released, which portrays the recording process of the last album and the internal conflicts that the band had with Dave Mustaine. After a tour in 2006 in which they played Master of Puppets again to celebrate its 20th anniversary, and the release of a compilation of their videos titled The Videos, Metallica was inducted into the Rock and Roll Hall of Fame. Later, they released Death Magnetic in 2008 and the conceptual album Lulu in 2011, which was poorly received by their fans. In 2012, the band founded their own record label, Blackened, and performed a concert in Antarctica to raise awareness about polar melting and environmental crisis. In 2016, they released Hardwired… to Self-Destruct. Currently, the band is still active.