Marilyn Monroe Biography
Her real name is Norma Jean Baker. She was born on June 1 of 1926, in Los Angeles, California. She was given up for adoption six weeks after birth. Much of his childhood was spent between houses of adoptive families and orphanages. Her father had abandoned her and her mother was admitted to an hospital for the mentally illness with symptoms of depression.
In 1942, at the age of 16, Norma Jean married James Dougherty, a 21-year-old policeman who joined the Navy and was sent to Australia.
In 1945, the photographer Henrik Manukyan portrayed Norma while working with her mother-in-law in a factory, in order to show the work of women during World War II. The photographs were published in the Yank magazine, which worked as a boost for her career as a model. Her image was the cover of more than thirty magazines.
In 1946, she divorced and began working as an extra in different movies. Her agent changed her name to Marilyn Monroe. "Marilyn" in honor of actress Marilyn Miller and "Monroe" for being her mother's maiden name.
In 1946, she got a contract with 20Th Century Fox which meant the beginning of her film career with "The Shocking Miss Pilgrim" (1947) directed by George Seaton. Shortly after, while returning to her modeling duties, she signed a contract with Universal, debuting for the studio in a Phil Karlson film. "Blonde Orchid" (1948).
Hollywood: They'll Pay You a Thousand Dollars for a Kiss, and Fifty Cents for Your Soul
In 1949, she met Johnny Hyde, (who discovered among others Rita Hayworth and Lana Turner) William Morris Agency, and this became her mentor and lover. The same year she appeared nude on the, possibly, most famous calendar of all time. A year later, Marilyn reappeared in the big screen to have a briefly role in "Love Happy" (1950), a film by United Artists that was starring the Marx Brothers.
The same year of the premiere she signed with Metro Goldwyn Mayer and appeared in John Huston's masterpiece "The Asphalt Jungle" (1950) and in the cast of another important film, "All about Eve" (1950) a film directed by Joseph L. Mankiewicz and starring Bette Davis and Anne Baxter.
In 1951, Marilyn Monroe enrolled in night classes in art and literature at the University of California. Throughout this time, she interpreted characters like secondary actress in titles like "The Fireball" (1950), film of Tay Garnett that was carried out by Mickey Rooney; "Let's Make It Legal" (1951), comedy by Richard Sale with Claudette Colbert; "Love Nest" (1951), a film made by Joseph M. Newman with June Haver; "Clash by Night" (1952), title of Fritz Lang with Barbara Stanwyck as main charachter; "Monkey business" (1952), Howard Hawks comedy with Cary Grant and Ginger Rogers; and "We're Not Married" (1952), Edmund Goulding's film, again with Ginger Rogers as a female star.
In 1953, a gap was made between the best-known faces of Hollywood thanks to the musical comedy "Gentlemen prefer blondes" (1953) by Howard Hawks and "How to Marry a Millionaire" (1953) by Jean Negulesco, titles in which she shared the head of a poster with other stunning women of the time: Jane Russell, Lauren Bacall and Betty Grable. "The gentlemen prefer blondes" is based on an ingenious novel by Anita Loos and tells the story of the confrontation of two choristers, a brunette, the turgid Jane Russell, and another blonde, Marilyn Monroe, who try to hunt one of the most desirable bachelors and rich man of America. In this film, full of excellent gags and provocative musical numbers, Marilyn showed that she was, in addition to a good comedy actress, a remarkable singer, and dancer with a personal style and very suggestive.
"Niagara" (1953), a film directed by Henry Hathaway and co-starring Joseph Cotten, helped her to achieve more fame because her eroticism was seen in its greatest intensity so far, becoming, after its exhibition, a great star.
As a result of these sensational works, in 1954, the prestigious Golden Globe was awarded to her in the category of best actress.
On January 14, 1954, she married the legendary baseball player Joe DiMaggio, one of the first American sportsmen whose popularity was comparable to that of a movie star.
In 1955, she went to the prestigious New York Actors Studio to take classes with Lee Strasberg. Induced by Strasberg, she studied psychoanalysis to know more about herself and bring out her interpretative potential.
She never stopped fighting to show that she was more than a pretty face and a spectacular body. The more she became a sex symbol, the more she tried not to succumb to the conformist image she projected. Both in "The seven year itch" (1955), by Billy Wilder, and "Bus Stop" (1956), by Joshua Logan, Marilyn offered two unimpeachably performances.
On June 29, she married the playwright Arthur Miller. In 1957, she founded her own production company: The Marilyn Monroe Inc. debuted with "The Prince and the Showgirl". It was filmed in London and directed and interpreted by Laurence Olivier. Her next film was "Some like it hot" (1959), great and scathing comedy about love and transsexualism directed Billy Wilder. Marilyn's work was awarded in 1960 with a new Golden Globe. This time in the category of best comedy or musical actress. In 1960, she co-starred with the French actor Yves Montand, George Cukor's film "Let's make love".
Her last cinematographic appearance was for many critics and fans the best work Marilyn Monroe had made. Directed by John Huston and scripted by Marilyn's husband at that time, Arthur Miller, "The Misfits" (1961) was an elegiac film, played with the rare quality of the unrepeatable, which united in the screen three great actors, Clark Gable, Montgomery Clift and Marilyn Monroe. A history of losers, intense and emotional; perhaps this role was the best gift Arthur Miller could ever give to Marilyn, whom he would divorce shortly after, on January 21, 1961, just a week before the premiere of "The Misfits". She was again rewarded in 1962 with a new Golden Globe.
The last months of Marilyn's life present a series of dark sides that probably never come to light, such as her relationship with the, back then, president of the United States, John F. Kennedy, and his brother, the senator Robert Kennedy.
Marilyn Monroe died on August 5, 1962, by an overdose of barbiturates at her home in Brentwood, California.
The image of "The seven year itch" with a white pleated blouse and skirt that rises and flutters when it passes over a vent of the New York subway has been inseparably linked to Marilyn's name. Her disappearance in full youth, and in the climax of her fame as an actress and as a living erotic myth, only added to the legend.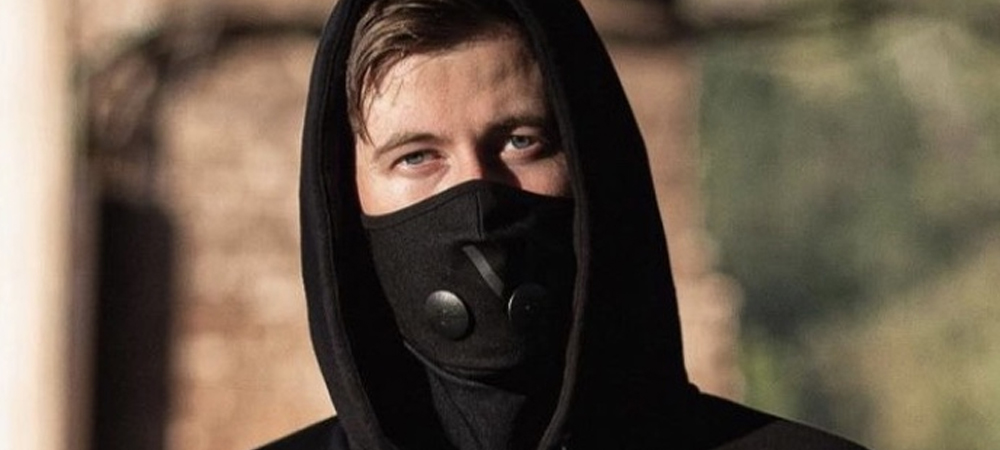 Alan Walker Biography
Alan Walker (August 24, 1997) DJ and producer. He was born in Northampton, England. He lived in Bergen, Norway because at the age of two his parents moved there for work reasons. His interest in music began when he met and closely followed the careers of producers like K-391 and Ahrix, Alan spent hours watching videos of them on YouTube, and also closely followed composers Steve Jablonsky and Hans Zimmer. Thus, Walker began to create his own music from his laptop. He began composing under the pseudonym DJ Walkzz.
His most popular composition in his beginnings was titled Fade (2014) its virtual launch was due to an error by Walker who uploaded it by mistake, but what he did not know is that it would be popular quickly with the public and the record label NoCopyrightSounds (NCS ) with whom he had signed a contract. NoCopyrightSounds launched Faded on its YouTube channel in late 2014. It was very successful and had over 300 million views.
The songs Specter and Force followed in 2015. The same year he managed to sign with the important Sony Music Entertainment (SME), they released Faded, a vocal and remastered version of Faded. The song had the vocal collaboration of Iselin Solheim and contained the instrumental version. Within a few weeks of the release, it began to lead the top positions on the European charts. It got 2 billion views on YouTube, making the song the most popular. Two months later, he released the acoustic version of it, titled Faded (Restrung). Then Walker released Sing Me to Sleep, singer Iselin Solheim reappeared, this time with an instrumental version.
Subsequently, he released three remixes, one of the Coldplay song Hymn for the Weekend, another of the Cash Cash & Digital Farm Animals Millionaire (ft. Nelly) song, and the last of Sia's song, Move Your Body. Before the end of 2016, his followers were able to enjoy his new single Alone. Noonie Bao collaborated. Later, an instrumental remix version and an acoustic version titled Alone (Restrung) was released.
It is important to mention that 2017 was a low production year for Alan Walker: he released his new single Tired, which featured the voice of Irish singer Gavin James and then a remix produced by Kygo was released. We must say that Walker has walked in the paths of the various branches of electronic music, for example, EDM, Progressive House, Drum & bass. He will soon be taking his music to Japan, South Korea, and other surrounding areas. The following year, he started performing in Canada. In 2018 he went on several tours of Europe and Asia.
Alan Walker Songs
Faded
Diamond Heart (feat. Sophia Somajo)
Alone
Darkside (feat. Au / Ra & Tomine Harket)
The Specter
All Falls Down (feat. Noah Cyrus & Digital Farm Animals)
Different World (feat. Sofia Carson, K-391 & CORSAK)
Ignite
Impossible
Sing me to sleep
Without love
Heart
Tired (feat. Gavin James)
Baby don't go
Specter
Do it all for you
Force
Heading Home (I Stand Alone)
My heart Stay.