Marilyn MonroeBiography
Her real name is Norma Jean Baker. She was born on June 1 of 1926, in Los Angeles, California. She was given up for adoption six weeks after birth. Much of his childhood was spent between houses of adoptive families and orphanages. Her father had abandoned her and her mother was admitted to an hospital for the mentally illness with symptoms of depression.
In 1942, at the age of 16, Norma Jean married James Dougherty, a 21-year-old policeman who joined the Navy and was sent to Australia.
In 1945, the photographer Henrik Manukyan portrayed Norma while working with her mother-in-law in a factory, in order to show the work of women during World War II. The photographs were published in the Yank magazine, which worked as a boost for her career as a model. Her image was the cover of more than thirty magazines.
In 1946, she divorced and began working as an extra in different movies. Her agent changed her name to Marilyn Monroe. "Marilyn" in honor of actress Marilyn Miller and "Monroe" for being her mother's maiden name.
In 1946, she got a contract with 20Th Century Fox which meant the beginning of her film career with "The Shocking Miss Pilgrim" (1947) directed by George Seaton. Shortly after, while returning to her modeling duties, she signed a contract with Universal, debuting for the studio in a Phil Karlson film. "Blonde Orchid" (1948).
Hollywood: They'll Pay You a Thousand Dollars for a Kiss, and Fifty Cents for Your Soul
In 1949, she met Johnny Hyde, (who discovered among others Rita Hayworth and Lana Turner) William Morris Agency, and this became her mentor and lover. The same year she appeared nude on the, possibly, most famous calendar of all time. A year later, Marilyn reappeared in the big screen to have a briefly role in "Love Happy" (1950), a film by United Artists that was starring the Marx Brothers.
The same year of the premiere she signed with Metro Goldwyn Mayer and appeared in John Huston's masterpiece "The Asphalt Jungle" (1950) and in the cast of another important film, "All about Eve" (1950) a film directed by Joseph L. Mankiewicz and starring Bette Davis and Anne Baxter.
In 1951, Marilyn Monroe enrolled in night classes in art and literature at the University of California. Throughout this time, she interpreted characters like secondary actress in titles like "The Fireball" (1950), film of Tay Garnett that was carried out by Mickey Rooney; "Let's Make It Legal" (1951), comedy by Richard Sale with Claudette Colbert; "Love Nest" (1951), a film made by Joseph M. Newman with June Haver; "Clash by Night" (1952), title of Fritz Lang with Barbara Stanwyck as main charachter; "Monkey business" (1952), Howard Hawks comedy with Cary Grant and Ginger Rogers; and "We're Not Married" (1952), Edmund Goulding's film, again with Ginger Rogers as a female star.
In 1953, a gap was made between the best-known faces of Hollywood thanks to the musical comedy "Gentlemen prefer blondes" (1953) by Howard Hawks and "How to Marry a Millionaire" (1953) by Jean Negulesco, titles in which she shared the head of a poster with other stunning women of the time: Jane Russell, Lauren Bacall and Betty Grable. "The gentlemen prefer blondes" is based on an ingenious novel by Anita Loos and tells the story of the confrontation of two choristers, a brunette, the turgid Jane Russell, and another blonde, Marilyn Monroe, who try to hunt one of the most desirable bachelors and rich man of America. In this film, full of excellent gags and provocative musical numbers, Marilyn showed that she was, in addition to a good comedy actress, a remarkable singer, and dancer with a personal style and very suggestive.
"Niagara" (1953), a film directed by Henry Hathaway and co-starring Joseph Cotten, helped her to achieve more fame because her eroticism was seen in its greatest intensity so far, becoming, after its exhibition, a great star.
As a result of these sensational works, in 1954, the prestigious Golden Globe was awarded to her in the category of best actress.
On January 14, 1954, she married the legendary baseball player Joe DiMaggio, one of the first American sportsmen whose popularity was comparable to that of a movie star.
In 1955, she went to the prestigious New York Actors Studio to take classes with Lee Strasberg. Induced by Strasberg, she studied psychoanalysis to know more about herself and bring out her interpretative potential.
She never stopped fighting to show that she was more than a pretty face and a spectacular body. The more she became a sex symbol, the more she tried not to succumb to the conformist image she projected. Both in "The seven year itch" (1955), by Billy Wilder, and "Bus Stop" (1956), by Joshua Logan, Marilyn offered two unimpeachably performances.
On June 29, she married the playwright Arthur Miller. In 1957, she founded her own production company: The Marilyn Monroe Inc. debuted with "The Prince and the Showgirl". It was filmed in London and directed and interpreted by Laurence Olivier. Her next film was "Some like it hot" (1959), great and scathing comedy about love and transsexualism directed Billy Wilder. Marilyn's work was awarded in 1960 with a new Golden Globe. This time in the category of best comedy or musical actress. In 1960, she co-starred with the French actor Yves Montand, George Cukor's film "Let's make love".
Her last cinematographic appearance was for many critics and fans the best work Marilyn Monroe had made. Directed by John Huston and scripted by Marilyn's husband at that time, Arthur Miller, "The Misfits" (1961) was an elegiac film, played with the rare quality of the unrepeatable, which united in the screen three great actors, Clark Gable, Montgomery Clift and Marilyn Monroe. A history of losers, intense and emotional; perhaps this role was the best gift Arthur Miller could ever give to Marilyn, whom he would divorce shortly after, on January 21, 1961, just a week before the premiere of "The Misfits". She was again rewarded in 1962 with a new Golden Globe.
The last months of Marilyn's life present a series of dark sides that probably never come to light, such as her relationship with the, back then, president of the United States, John F. Kennedy, and his brother, the senator Robert Kennedy.
Marilyn Monroe died on August 5, 1962, by an overdose of barbiturates at her home in Brentwood, California.
The image of "The seven year itch" with a white pleated blouse and skirt that rises and flutters when it passes over a vent of the New York subway has been inseparably linked to Marilyn's name. Her disappearance in full youth, and in the climax of her fame as an actress and as a living erotic myth, only added to the legend.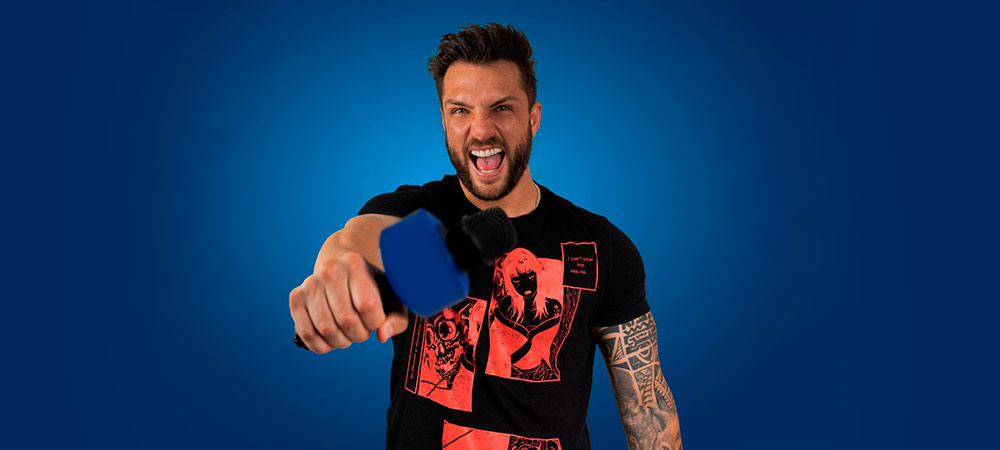 Nicola Porcella Biography
Nicola Emilio Porcella Solimano (February 5, 1988), better known as Nicola Porcella, is an actor and TV personality born in Lima, Peru. He is known for his controversies and for his appearances in various reality shows, including "La Casa de Los Famosos Mexico".
Early years
Nicola Porcella is a renowned Peruvian television personality and actor. He is the youngest son of Francesco Porcella and Fiorella Solimano. His family has Italian roots and he has two older siblings.
He attended primary school at Colegio Carmelitas. Later, during his secondary studies, the family moved to Argentina for a period of time. In this country, Nicola began training in football. Upon returning to his homeland a few years later, he resumed his studies at Colegio Agnus Dei.
Nicola Porcella studied law, communications, hotel management, international business administration, and aviation, but only completed the latter. In order to obtain his pilot's license, he had to fulfill certain requirements and flight hours, but he did not do so.
Beginnings
Before jumping into television fame, Nicola tried his luck with the sport he trained for. He began his football career in the youth division of Circolo Sportivo Italiano, winning youth tournaments. In 2006, he made his professional debut at FBC Melgar. Later, he joined Deportivo Municipal in 2008 and Sport Boys in 2010. Despite his talent, he decided to retire from football in 2010 to work as a cabin crew member. His image became popular in media campaigns for the chalaco team, of which he is a fan. Afterward, he ventured into aviation as a pilot and later into television.
Career
Nicola began his career as a model and later ventured into television. His first television appearance was in a cameo role in the series "Así Es La Vida" in 2006. His participation in "Combate", a sports competition show between teams, allowed him to gain popularity and be recognized by the youth audience. Later, his success continued with his participation in "Esto Es Guerra", another competition show where participants face physical and mental challenges. He was the first contestant to win the program, achieving this feat alongside the participant and former romantic partner, Angie Arizaga.
Throughout his television career, Nicola Porcella has been a controversial figure due to various controversies that have arisen in his personal and professional life. However, he has also been one of the most recognized faces on Peruvian television and has amassed a large number of followers and fans.
In 2013, he had a guest appearance in the miniseries "Vacaciones en Grecia". The following year, in 2014, he was part of the Peruvian version of "Are You Smarter Than a 5th Grader?" and also appeared in "The Choice". He also joined as a co-host on the show "Estás En Todas" in 2014, and later became a permanent presenter in 2017.
In 2015, Nicola made a special appearance in the telenovela "Ven, Baila, Quinceañera" and took the opportunity to receive acting classes. That same year, he had his debut as a presenter on the reality show "Esto Es Guerra Teens". A year later, alongside Rafael Cardozo, he was part of the program "El Búnker", where he continued participating until 2018.
In 2018, he joined the cast of the telenovela "Te Volveré A Encontrar" as Nicolás Valdemar. The following year, Porcella changed channels after being with the television network América for seven years. In this new channel, he participated in hosting the program "Todo Por Amor", alongside Karina Rivera. Subsequently, Nicola traveled to Mexico to take part in the reality show "Guerreros" by Televisa, where he stood out with a 54% victory rate in the challenges and was among the top 10 contestants of the first season.
In 2021, he led the Peruvian delegation in the confrontation against a similar program from Puerto Rico in "Esto Es Guerra", but his team lost. He also resumed hosting duties on "El Show De Los Sábados" and participated in the second season of "Guerreros". In September, he joined the team of the Mexican reality show to face the Peruvian counterpart and ultimately emerged victorious. Afterwards, he returned to acting for the Mexican network and took part in the third season of "Reto 4 Elementos". Additionally, he started hosting a talk show on YouTube featuring personalities from the Peruvian and international entertainment industry.
In February 2023, Nicola Porcella received an invitation to participate in the renowned reality show "La Casa De Los Famosos México". The program is broadcasted on TelevisaUnivision and EndemolShine Boomdog channels, including Las Estrellas, Canal 5, and the streaming service Vix. During his stay in the show, rumors of a possible relationship with Wendy Guevara emerged, although, up to this point, they have only shown a friendship with great chemistry.
The Peruvian was the first finalist of the famous reality show, "La Casa de Los Famosos México".
Personal life
The love life of the celebrity has been a subject of curiosity for many people. He had a relationship with Francesca Lazo, a professional makeup artist and influencer, with whom he has a son named Adriano Porcella Lazo.
He has also been romantically linked to Angie Arizaga, Romina Lozano, and Ale Campaña. During his participation in a reality show, he was linked with his fellow contestant Catherine Civerio.
Currently, Nicola Porcella appears to be single. During his time on "La Casa de Los Famosos México", he openly declared himself pansexual.
Controversies
Nicola Porcella has been the subject of public criticism due to his questionable behavior and controversial actions.
Horror Party
In 2019, Nicola was involved in a media scandal during a party in the district of Asia, in the southern part of the Lima department. It was said that two celebrities, Claudia Meza and Paula Ávila, were drugged and apparently abused. Both of them filed complaints.
Claudia Meza, former beauty queen, stated that after trying a drink that was offered to her, she felt sick and passed out. Upon waking up, she saw Nicola, Daniela, and Paula Ávila beside her.
Paula Ávila also gave her testimony to the press, stating that she was drugged without her consent with amphetamines. The following day, she underwent a toxicological examination that confirmed the consumption of amphetamines.
As a consequence of these events, Nicola was removed from the reality show "Esto Es Guerra" and the program "Estás En Todas". Later, he attended the program "El Valor De La Verdad" to deny his involvement in the incidents. Months later, he resumed his work on the programs but filed a defamation lawsuit against the presenter Magaly Medina, which he eventually won. However, the verdict in his favor was overturned in 2021. The lawsuit also affected his participation in the reality show, but after resolving the conflict, he was able to return in 2016.
Angie Arizaga
The relationship between Nicola and his reality show partner, Angie Arizaga, was highly controversial due to the problematic attitudes of the Peruvian. The situation became public after a friend of Angie leaked a call where she confessed that Nicola had allegedly physically assaulted her and even attempted to strangle her.
Later on, a video surfaced in which Nicola was addressing Arizaga in a rude manner. Initially, she denied the abuse and tried to justify it as a relationship matter, but later changed her stance and claimed to be a victim of mistreatment. After several conflicting statements, Angie once again denied the mistreatment. Subsequently, Nicola accepted an invitation to participate in the show "El Valor De La Verdad", where he publicly admitted to having engaged in verbal abuse.
In 2018, the couple decided to end their romance amicably, as stated by the model. Three years later, Nicola publicly apologized for the incident involving Angie on the program "La Academia: Desafío Y Fama". Since then, he has chosen to stay away from Peruvian television.
Filmography
Projects that Nicola Porcella was a part of:
TV
"Así Es La Vida" (2006).
"Vacaciones En Grecia" (2013).
"Al Fondo Hay Sitio" (2013).
"Ven, Baila, Quinceañera" (2015-2018).
"Los Vílchez" (2019).
"Te Volveré A Encontrar" (2020).
Reality shows
"Very Verano" (2011).
"Canta Si Puedes" (2011).
"Combate" (2011).
"Esto Es Guerra" (2012-2016).
"Esto Es Guerra De Verano" (2013/2017).
"Minuto Para Ganar VIP" (2013).
"Esto Es Guerra: Apertura" (2014).
"¿Sabes Más Que Un Niño De Primaria?" (2014).
"Esto Es Guerra: Clausura" (2014).
"Gisela, El Gran Show" (2014).
"Fase Final" (2014).
"Estás En Todas" (2014/2016/2017-2019).
"Esto Es Guerra Teens" (2015).
"EEG: El Origen De La Lucha" (2016).
"EEG: La Revancha" (2016).
"EEG: Pretemporada" (2017).
"EEG: De Regreso Al Origen" (2017).
"EEG: El Gran Juego" (2018).
"Mi Mamá Cocina Mejor Que La Tuya" (2018).
"EEG: El Gran Clásico" (2018).
"EEG: La Lucha Por El Honor" (2019).
"El Valor De La Verdad" (2019).
"EEG: El Gran Clásico" (2019).
"Todo Por Amor" (2020).
"Guerreros 2020" (2020).
"Guerreros 2021" (2021).
"Guerreros, Esto Es Guerra: Perú Vs. Puerto Rico" (2021).
"Guerra México Vs. Perú" (2021).
"El Show De Los Sábados" (2021).
"Reto 4 Elementos: Naturaleza Extrema" (2022).
"La Casa De Los Famosos México" (2023).