Personal information
Full name

Billie Eilish Pirate Baird O'Connell

Birthdate

December 18, 2001

Age
20 años
Occupation

Singer, songwriter

Nationality

U.S

Parents

Patrick O'Connell and Maggie Baird

Type of voice
Soprano voice
Genders
Alternative, independent, pop
Zodiac sign
Sagittarius
Billie Eilish Biography
Billie Eilish Pirate Baird O'Connell (December 18, 2001) was born in Los Angeles, United States. American singer-songwriter considered one of the most outstanding artists in 2018. Known as Billie Eilish, she has attracted attention in recent years for her emotional songs in which she introspects and addresses issues such as love relationships, moving away from traditional musical models reflecting the characteristics of the young people of her generation.
Her videos have been highlighted by the high conceptual load that they integrate, drawing the attention of the current generation. Due to her overflowing talent, she has become the youngest artist to be included in the SOUND OF 2018 list.
Early life
Daughter of Patrick O'Connell and Maggie Baird, she has as a brother, singer, and songwriter, Finneas O'Connell, recognized for his appearance in the Glee series and some independent films. She was born into a family linked to the world of entertainment, such as acting, composition, directing, and production. Her mother, father, and brother appeared in the independent film, Life Inside Out, which was written by Baird.
Her father worked on plays like The West Wing, Iron Man, and Baskets. Growing up in this world, Eilish was influenced from an early age by music, participating at the age of eight in the Los Angeles Children's Chorus. Through this, she took her first steps in the musical field, standing out for her vocal and beautiful ability intonation, in addition to having a unique tone of voice. During this period, she was attracted to music and began to explore styles, learning on a self-taught basis, which led to the creation of her musical style, also, she began to edit musical projects independently.
From the age of eight, she began to move into the music world. While she participated in the children's choir, she took on the task of finding the style that she wanted and creating her way of presenting herself, improving her vocal technique, and experimenting in editing and songwriting. During these experimental walks, she was supported by her family, who gave her guidelines on song composition, editing, and production, by then her brother was a member of the alternative band, The Slightlys.
Beginnings
In 2015, Eilish and Finneas recorded the song "Ocean Eyes", a song that they uploaded to the artist's SoundCloud account; shortly after, the issue went viral, being shared on various social networks. After the success of the song, Eilish, was contacted by Danny Ruckasin, who became the singer's manager, since then the artist has devoted herself fully to her career. At the end of 2016, she released the video clip of the song Ocean Eyes, in which the singer would appear dancing while interpreting the song. Later, she released the single Six Feet Under, followed by Ocean Eyes, this time with the collaboration of Darkroom and Interscope Records.
Career
In 2017, the EP Ocean Eyes (The Remixes) appeared, which included four versions of Ocean Eyes, in collaboration with artists such as Blackbear, Goldhouse, Astronomyy, and Cautious Clay. In August of the same year, she released her second EP titled, Don't Smile at Me, under the Interscope Records label; the album consisted of nine songs, among which COPYCAT, party Favor, bellyache, and idontwannabeyouanymore stand out. In the first week after its release, the album was positioned in the music charts, reaching number 97 on the Billboard 200 in the United States.
Throughout 2017, Eilish released numerous singles, including Bored, a track that was part of the Netflix series 13 Reason Why. At the beginning of the following year, the singer announced the realization of her first tour, which was titled Where's My Mind, throughout this, she visited various countries. The tour ended in August 2018. In this same year, she released the single Lovely, a song in which she collaborated with the famous artist Khalid, followed by, published the vinyl Don't Smile at Me, in which she included the songs Party Favor and Hotline Bling by Drake, among others. She later released the single Bitches Broken Hearts, followed by You Should See Me in a Crown.
The most recent song by Billie was published in October 2018, with the name of when the party's over, a song that has a video clip on YouTube, which has been reproduced 98,016,873 times. The career of the artist is just beginning, however, she has known how to consolidate and reach the young generation, with which she is deeply connected, her success is the reflection not only of her overflowing talent but of the topics and the good command that this has, of digital language, knowing how to communicate with the current generation, using the same language and inquiring about their problems, likewise, this has been presented honestly with the fans, being sincere and transparent.
So far in 2018, Eilish has stood out in the music scene, becoming considered one of the artists with the most potential of the time, at the same time, she is rescued as a leading figure of Psycho Pop. For her talent, she has been included in the list 30 under 30 2019 of Forbes magazine, she was also selected by the group of 170 critics and music experts, to be part of the BBC Sound Of 2018 list which recommends and highlights the most outstanding artists of the year. In the list, Eilish is the youngest artist. At the same time, she has been highlighted by Apple who awarded her the UpNext.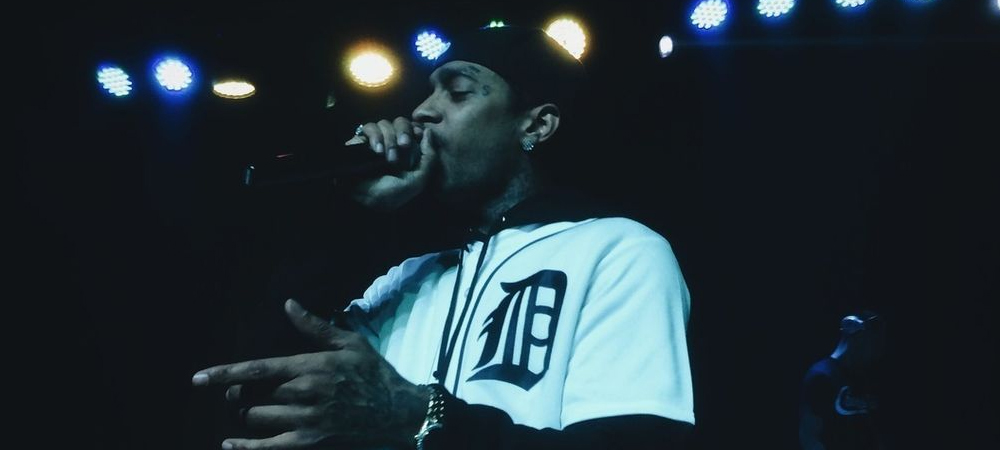 Nipsey Hussle Biography
Ermias Asghedom (August 15, 1985 – March 31, 2019), better known as Nipsey Hussle, was an American rapper, businessman, and community activist, who rose to fame in 2018 with his debut album Victory Lab. Nipsey began his career towards the mid-2000s releasing several successful mixtapes such as Slauson Boy Volume 1, Bullets Ain't Got No Name series and The Marathon. His fame came to him, along with his first Grammy nomination, with his debut album in 2018. He had previously created his label All Money In No Money Out (2010).
Following his death, he received two posthumous Grammys for the songs Racks in the Middle and Higher. He was known for his social work on behalf of the Crenshaw community.
Early years
He was born in Los Angeles, United States, on August 15, 1985. Son of Angelique Smith and Eritrean immigrant Dawit Asghedom, he grew up in Crenshaw, a neighborhood located south of Los Angeles, with his siblings Samiel and Samantha. He attended Hamilton High School but dropped out before graduating. Since he was little he looked for a way to help around the home, so over time, he began to work selling different products on the street.
After leaving school he became involved in the world of gangs, however, he turned away from it when he realized that it was not what he expected for his future. Decided then to dedicate himself to music, he sold everything that linked him to the gangs and worked for a time to buy his own production tools. After finishing his studies, he began to write and produce his own mixtapes, which he sold from a car. After finding inspiration from a trip he took to Eritrea with his father and spending time in prison, Nipsey turned fully to his career and business. He always looked for ways to start and help the community in which he grew up: giving jobs, helping students, renovating public spaces, etc …
Community activist
Nipsey was admired for his work at Crenshaw because instead of moving or investing in hedge funds, he preferred to help the community by boosting the local economy.
Career
In late 2005, Nipsey Hussle released his first mixtape, Slauson Boy Volume 1, independently, to great local success. By then he already had a fan base at the regional level, so it took him a while to sign a contract with the Epic Records and Cinematic Music Group labels. Later, the first volumes of the Bullets Ain't Got No Name series appeared, with which he expanded his popularity. Burner on My Lap, Ridin Slow, Aint No Black Superman, Hussle in the House and It's Hard out Here, were some of the songs included in the series.
By 2009, Nipsey would make a name for himself collaborating with Drake on Killer and with Snoop Dog on Upside Down. He also released Bullets Ain't Got No Name vol.3 and in 2010, he left Epic and opened his own label All Money In No Money Out. Under this label, he would soon release The Marathon, a mixtape in which hits such as Love ?, Mr. Untouchable, Young Rich and Famous and Late Nights and Early Mornings appeared. He also created The Marathon Clothing at that time, a sports and casual clothing brand that was based in his neighborhood. He then released the mixtape The Marathon Continues (2011), participated in the We Are the World 25 for Haiti campaign, and was featured in the popular XXL Magazine Annual Freshman Top Ten.
In 2013 came Crenshaw, a mixtape that would become famous because Jay-Z himself bought 100 copies for $ 100 each.
Victory Lap
After many delays, Nipsey would release his long-awaited debut album Victory Lap, on February 16, 2018, to great success. It was praised by critics and received a Grammy nomination for best rap album of the year. It was such a success that many singles entered the Billboard and Itunes charts. However, Nipsey did not enjoy much fame.
Death
Hussle was assassinated on March 31, 2019, outside his store in South Los Angeles. He was shot multiple times by a man he had previously clashed with, he was arrested and charged with murder on April 2 of the same year. After his death, many personalities expressed the pain caused by the news. It is worth mentioning that the Mayor of Los Angeles himself gave his condolences to the family, recognizing Hussle's social work in Crenshaw.
He was the partner of actress Lauren London and was the father of two children.
Sales strategies and greatest hits
Hussle was known for his sales strategies, since, he used to upload his singles in free download and then sell some limited editions for a cost of 100 to 1000 dollars. It promoted the sale of his work with campaigns such as Proud2Pay and Mailbox Money, in which he gave special incentives (autographed photos, dedication calls, tickets to his studio, and special events) to buyers. His revolutionary ideas promised him a fruitful career.
Some of his greatest hits
Rose Clique
Forever On My Fly Shit
Thas Wat Hoes Do Proud of That (with Rick Ross)
Face the world
Bless, 1 of 1
Where Yo Money At
Fuck Donald Trump
Higher
Young Rich and Famous