Personal information
Full name

Emily Ellen Rudd

Birthdate

February 24, 1993

Age
30 years old
Occupation

Actress and model

Stage name
Emily Rudd
Nationality

American

Couple

Justin Blau "3LAU" (2015-2021)

Height
5' 5"
Parents

Jeffrey Rudd and Michelle Rudd

Zodiac sign
Pisces
Biography in other languages
Emily Rudd Biography
Emily Ellen Rudd (February 24, 1993), better known as Emily Rudd, is an actress and model hailing from Saint Paul, Minnesota, United States. She is renowned for her stunning portrayal of Cindy Berman in "Fear Street" and for her role as Nami in the live-action adaptation of "One Piece".
Early Years and Beginnings
Emily Rudd is an American actress, the daughter of Jeffrey and Michelle Rudd. She grew up alongside her older brother, Dan Rudd, during the early years of her life in Minnesota.
The youngest of the Rudd siblings completed her high school education at St. Paul High School, located in her hometown.
From a young age, Emily demonstrated a profound interest in the world of acting, which led her to pursue a professional career in the Performing Arts. Her initial foray into the entertainment industry was as a model, collaborating with renowned photographers who propelled her into the realm of acting. Furthermore, she had the honor of appearing in music videos for acclaimed artists, including prominent figures such as Royksopp and DJ Snake.
Career
One of the early productions in which Emily Rudd shone was "Sea Change", a television movie in which she captivated the audience with her portrayal of Miranda Merchant. Her talent led her to take part in notable projects, including her appearance in the Prime Video series "The Romanoffs" and "Electric Dreams" in 2018.
In the year 2021, Emily Rudd was chosen to portray the role of Cindy Berman in the cinematic trilogy "Fear Street". This trilogy includes "Fear Street Part One: 1994", "Fear Street Part Two: 1978" and "Fear Street Part Three: 1666". That same year, she also joined the cast of the science fiction romantic comedy "Moonshot", where she played the role of Ginny. In this film, she shared the screen with prominent actors such as Cole Sprouse and Lana Condor.
In addition to her success on the big screen, Emily Rudd was cast in the recurring role of Clara in the Prime Video series "Hunters". This series, spanning three seasons, provided her with the opportunity to work alongside renowned artists, including Logan Lerman, Al Pacino, Jennifer Jason Leigh, Josh Radnor and Kate Mulvany, among others. Her performance in this series further contributed to her growing recognition in the entertainment industry.
Furthermore, on August 31, 2023, the American actress marked the exciting premiere of the live-action adaptation based on the popular manga and anime "One Piece". In this prominent production, Emily Rudd took on the starring role, portraying Nami, an enigmatic thief. She shared the set with Iñaki Godoy, Arata Mackenyu, Taz Skylar, Peter Gadiot, Morgan Davies, Jeff Ward, Jacob Gibson, among others.
Personal life
Emily Rudd's personal life and relationship status pique the curiosity of numerous followers. However, the actress is known for her discretion and prefers to keep her private life out of the public eye. Therefore, it is unknown whether she is currently in a relationship. What has been confirmed is that in the past, she was in a relationship with Justin Blau, better known as 3LAU, for six years.
Facts about Emily Rudd
She adores horses.
She has a deep love for music.
She practiced karate as a child.
Her favorite food is pizza.
She is a huge anime enthusiast.
Her favorite colors are black and blue.
Filmography
Acting Roles of Emily Rudd:
Music Videos
"Three Headed Woman", Boy & Bear (2013).
"We Came To Bang", 3LAU (2014).
"Can't Deny My Love", Brandon Flowers (2015).
"I Had This Thing", Röyksopp (2015).
"Revelator Eyes", The Paper Kites (2015).
"Bun Up The Dance", Dillon Francis ft Skrillex (2015).
"Let Me Love You", DJ Snake (2015).
TV
"Sea Change" (2017).
"Electric Dreams" (2018).
"Olive Forever" (2018).
"The Romanoffs" (2018).
"Dynasty" (2020).
"Hunters" (2023).
"One Piece" (2023).
Film
"Fear Street Part One: 1994" (2021).
"Fear Street Part Two: 1978" (2021).
"Fear Street Part Three: 1666" (2021).
"Moonshot" (2022).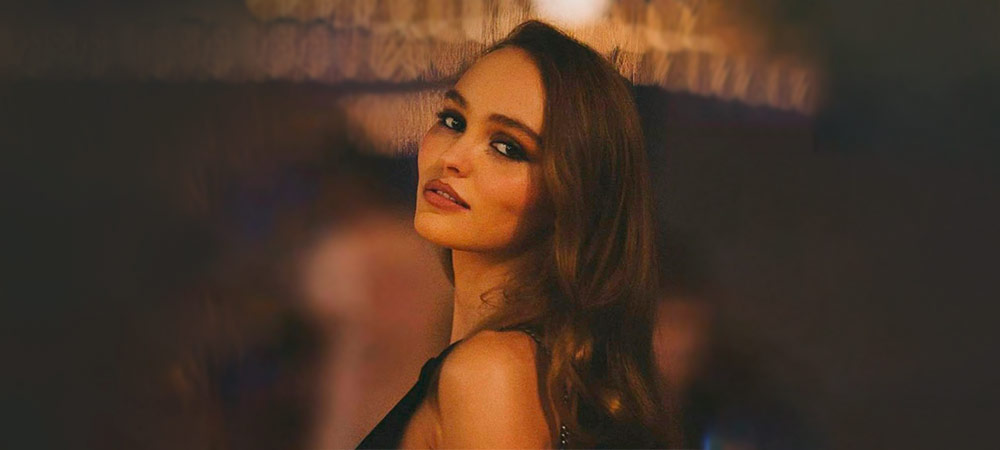 Lily-Rose Depp Biography
Lily-Rose Melody Depp Paradis (May 27, 1999), also known as Lily-Rose Depp, is an actress and model born in Neuilly-sur-Seine, France. She is renowned for her remarkable acting career and her family lineage, being the eldest daughter of the iconic actor Johnny Depp.
Family
Lily-Rose Depp, a prominent Franco-American actress and model, was born in Neuilly-sur-Seine, France. She is widely recognized as the firstborn child of the acclaimed actor, Johnny Depp, and the talented French model and singer, Vanessa Paradis. She has a younger brother named John Christopher III, affectionately known as Jack Depp.
Lily-Rose Depp has Cherokee ancestry on her father's side, and it is believed that they are descendants of Elizabeth Key Grinstead, a courageous freedom fighter during the era of slavery. Elizabeth Key Grinstead, born in 1630, had African ancestry from her mother's side. Reports suggest that Lily-Rose and her brother would be the eighth great-grandchildren of Elizabeth Key Grinstead.
Little Lily-Rose was born surrounded by well-known and famous people. Her mother composed and dedicated a song titled "La Ballade de Lily-Rose" to her, which became a resounding success in their homeland. In addition to that, her godparents are the French photographer François-Marie Banier and the controversial Marilyn Manson.
Early years
Lily-Rose was born at 8:35 p.m. at the American Hospital in Paris, Neuilly-sur-Seine.
When she was thirteen years old, her parents decided to separate. However, custody was shared, which led Lily-Rose and her brother Jack to live between France and the United States. This experience provided them with the opportunity to grow up immersed in a multicultural and artistic environment.
Despite her parents being well-known figures in the entertainment industry, Lily-Rose chose to maintain a relatively private life and stay away from the spotlight during her early years. Her focus was on developing her own path and forging her identity as an artist.
Beginnings
Following in the footsteps of her talented parents, Lily-Rose demonstrated innate talent and an overwhelming passion for the performing arts.
In 2014, at the age of 15, she made her memorable acting debut in the film "Tusk", directed by Kevin Smith. Her performance received unanimous praise, capturing the attention of both critics and the audience. From that moment on, her acting career began to flourish, opening doors to a promising future.
Career: Model and actress
In addition to her acting career, Lily-Rose has also ventured into the world of fashion. She has worked with renowned brands and has appeared on numerous fashion magazine covers. Her unique style and magnetic presence have earned her the status of a fashion icon and a role model for young people worldwide.
In April 2015, Lily-Rose was chosen for a photo shoot in an Australian magazine, marking the beginning of her foray into the world of fashion. Shortly after, she became a model for the iconic French fashion house, Chanel. Additionally, her unwavering commitment to inclusion led her to be part of the remarkable Proyecto Self Evident. This photographic record celebrates the diversity of ten thousand individuals from the LGBTQ+ community in the United States, where Lily-Rose challenges stereotypes and advocates for equality.
In the following years, Lily-Rose solidified her career by participating in several films alongside renowned directors and actors. Among her notable works are "Planetarium" in 2016, where she shared scenes with Natalie Portman, and "Yoga Hosers", where she starred alongside an impressive cast including Austin Butler, Harley Quinn Smith, Johnny Depp, Vanessa Paradis, Tyler Posey, Justin Long, among others.
By 2019, the talented actress portrayed the role of Catherine of Valois in the film "The King", sharing credits with the talented Timothée Chalamet. Two years later, she became part of the cast of "Voyagers", an exciting science fiction movie that immerses us in the year 2063, following the story of a group of young astronauts sent on a mission to colonize an exoplanet.
In 2023, Lily-Rose Depp shines in the HBO Max series, "The Idol", In this captivating drama, she portrays Jocelyn, a talented aspiring pop star. In this production, she worked with an outstanding cast that includes Troye Sivan, Jennie Kim, Rachael Sennott, Suzanna Son, and Abel Tesfaye, known as The Weeknd.
The series was presented at the 2023 Cannes Film Festival. While the reviews for this latest project have been mixed, Lily-Rose Depp's performance is widely praised.
Personal life
Lily-Rose Depp was in a relationship with Timothée Chalamet from 2018 until early 2020. Then, in 2021, there were speculations that she was romantically linked to actor Austin Butler, although neither of them confirmed or denied these speculations.
Starting in February 2023, Lily-Rose began a romantic relationship with Danielle Balbuena, a renowned American rapper also known as 070 Shake. Confirmation of this romance came through a picture in which Lily commented that she had been with her "crush" for four months.
Filmography
List of acting works in which Lily-Rose Depp has participated:
Film
"Tusk" (2014).
"Yoga Hosers" (2016).
"La Danseuse" (2016).
"Planetarium" (2016).
"A Faithful Man" (2018).
"The King" (2019).
"Voyagers" (2021).
TV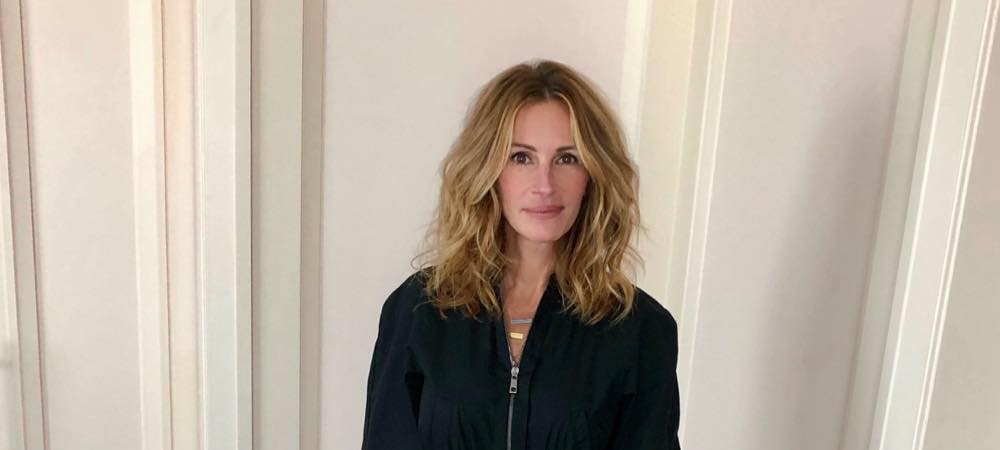 Biography of Julia Roberts
Julia Fiona Roberts (born October 28, 1967) is an American actress, producer, and model. She was born in Smyrna, Georgia. Her parents, Betty Lou Bredemus and Walter Grady Roberts, were actors and had an acting school. In 1972, her parents separated and her mother remarried, but also divorced in 1983. Despite the separation, Julia maintained a close relationship with her father until his death in 1977 from throat cancer. The loss of her father and later, the death of her half-sister from an overdose in 2014, brought her even closer to her siblings.
The beginnings of her acting career
Julia attended Fitzhugh elementary school and then Campbell high school. Initially, she had intended to study veterinary medicine, but ended up studying journalism. After graduating, she moved to New York in search of work, but surprisingly had the opportunity to play a small role in "Firehouse," without being credited. The performance sparked her interest in acting, so she decided to start her career in 1987. With the help of her brother Eric, who was also an actor, he contacted Peter Masterson to get her a role in the drama "Blood Red" (1989), which was not successful.
Roberts had to work various jobs while trying to get roles in theatrical productions: she took care of children, worked as a waitress at a pizzeria, sold in a store, among other things. She decided to study acting, but often could not attend classes due to a lack of money. She had the opportunity to participate in off Broadway theatrical productions and appeared in some television shows such as "Miami Vice," "Friends," and "Murphy Brown," as well as in some minor films like "Firehouse," "Baja Oklahoma," and "Satisfaction" (1988). That same year, she got a better role in "Mystic Pizza," directed by Donald Petrie.
Thanks to her talent, she was noticed by director Herbert Ross, who offered her a co-starring role in the film "Steel Magnolias" (1989). For this role, she was nominated for a Golden Globe and an Academy Award. Two years later, she was also nominated for these awards for her role in "Pretty Woman," a film that gave her worldwide fame. In addition to being mentioned in many magazines for her good performance, her romantic relationships with actors Liam Neeson, Kiefer Sutherland, Matthew Perry, Dylan McDermott, and Jason Patric were also widely reported and became mandatory reading in waiting rooms and beauty salons. It was even said that Julia used her romantic relationships to obtain roles in various productions.
Marriages
Later, the beautiful actress married Lyle Lovett, whom she met during the filming of The Player (1992). The marriage ended a few years later. Again, in the mid-2001, she ended her relationship with Peruvian actor Benjamin Bratt after four years of stable relationship, she met him in an episode of the series Law & Order, in which she was a guest star. At one point, Roberts' career remained at its peak, which is why she received important awards and honors.
The great Hollywood star
There came a moment when she was presented as a Hollywood great star, Julia Roberts was adored and her name in the credits guaranteed the box office success of any production. The glamour was in her figure. Roberts was characterized by her healthy habits, she practiced relaxation, gymnastics and learned healthy cooking, so it's no wonder she was the queen of the People's Choice Awards, a prize given to the star chosen by the public."
Her success with the film "Erin Brockovich"
She acted in Erin Brockovich (2000), directed by Steven Soderbergh, and with this performance received praise from critics and strengthened her acting ability. The film, based on real events, tells the story of a woman overwhelmed by debt, a single mother of three children and without a college education, who wins an impossible lawsuit against a large company for contaminating the water of a town, causing serious problems to the population. The actress demonstrated her versatility in different genres and her notable performance in the film earned her the Best Actress Oscar.
Roberts lent her voice to the animated films Ant Bully: Welcome to the Ant Hill (2006) and Charlotte's Web (2006). The following year, she participated in the political drama Game of Power (2007), playing Joanne Herring, a woman from high society. For her role in this film, she was once again nominated for a Golden Globe in the Best Supporting Actress category. Later, came the thriller Duplicity (2009), where she played a CIA agent and was once again nominated for a Golden Globe for Best Actress in a Comedy or Musical.
Performance in the film Valentine's Day
She also participated in the romantic comedy "Valentine's Day" (2010) which starred Jessica Alba, Bradley Cooper, Ashton Kutcher, Jennifer Garner, Jamie Foxx, Taylor Lautner, and Kathy Bates. Although the movie was not very successful, it earned $56 million in its first weekend, becoming one of the most successful romantic comedies. She was the official model of the successful Lancôme brand.
She received recognition at the San Sebastian Film Festival where her movie "Eat, Pray, Love" was presented. From then on, she was in several productions such as "Larry Crowne," "Mirror Mirror," "The Normal Heart," "Secret in Their Eyes," "Money Monster," "Mother's Day," lent her voice to the animated movie "The Smurfs: The Lost Village," was in "Wonder," and in 2018 acted in "Ocean's Eight."
Some of her awards:
Winner of the Oscar award for Best Actress.
Winner of three Golden Globes in the categories of Best Actress in a Drama, Best Actress in a Comedy or
Musical, and Best Supporting Actress.
A BAFTA award for Best Actress.
An Actor's Guild award for Best Leading Actress.