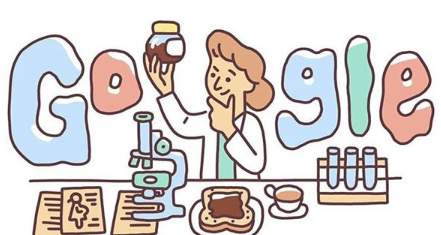 Lucy Wills Biography
Lucy Wills (May 10, 1888 – 1964) hematologist and botany. She was born in Sutton Coldfield, United Kingdom. Her family enjoyed a good social and economic position. Therefore, she was able to study at Cheltenham Ladies 'College, an educational institute that offered high educational standards in teaching. Then, she studied Botany and Geology in 1911 but did not receive a Cambridge graduate degree until 1928, when Cambridge began granting degrees to women.
By that time, Wills had admirably managed to graduate as a doctor at the London Royal Free Hospital School of Medicine for Women. From the beginning, he knew that he would devote her knowledge to research and teaching in the Department of Pathological Chemistry of the same center in London. For the year 1928 Margaret Balfour contacted her. For several years she served as chief of pathology until her retirement in 1947.
After her retirement, she worked in South Africa and Fiji studying the effects of nutrition on health. During the last ten years of her life, she was a member of the local government for Chelsea. She started working on macrocytic anemia of pregnancy that primarily affects pregnant women in the tropics, with inadequate diets, this work was developed in several areas of India.
This woman is owed several contributions, such as discovering a nutritional factor in yeast that prevents and cures this disorder: the Wills factor or folate, the natural form of folic acid. In that sense, in the year 1930, she showed that anemia could be reversed with brewer's yeast, which contains folate.
As part of a recognition of her work and the advancement of medicine, on May 10, 2019, the 131st anniversary of her birth, the Google search engine commemorated Wills with a Doodle available for North America, parts of South America and Europe, Israel, India, and New Zealand. Her knowledge changed the face of prenatal preventive care for women around the world.
WORKS
Studies on blood and urinary chemistry during pregnancy: blood sugar curves.
Studies in pernicious anemia of pregnancy (1930). This research has 4 parts.
Treatment of "pernicious anemia" of pregnancy and "tropical anemia" with special reference to yeast extract as a healing agent.
The nature of the hemopoietic factor in Marmite.
A new factor in the production and cure of certain macrocytic anemias.
Tropical macrocytic anemia: its relationship with pernicious anemia.
Hippocrates biography
Hippocrates of Kos (460 BC – 370 BC) doctor. He was born on the island of Kos, Ancient Greece. It is said that Hippocrates came from a family of magicians from the island of Kos and was directly related to the Greek god of medicine: Asclepius. He grew up in the times of Socrates and Plato, who cited him several times in his works. Hippocrates not only received medical training in Greece but made a trip to Egypt, where he directly knew the medical work attributed to Imhotep. This man was an Egyptian scholar considered a great doctor and in general a great sage.
Hippocrates began to capture all his knowledge and approaches from young. He is the author of a kind of medical encyclopedia of antiquity, said encyclopedia contained at least several dozen books (approximately 60 to 70). In his texts, the conception of illness is defended as the consequence of an imbalance between what he called the humor liquids of the body, that is, blood, phlegm and yellow bile or anger and black bile or melancholy. We must mention that this theory was further developed by Galen and that he would dominate medicine until the Enlightenment.
Hippocrates proposed to attack these conditions the use of medicinal plants and recommended clean air and a healthy and balanced diet. This was a really innovative approach for the time that is why he considered himself the father of medicine. However, among his contributions the consideration of the body as a whole stands out, Hippocrates emphasized in the making of detailed observations of the symptoms and taking into consideration the clinical history of the patients. In the field of medical ethics we can say that the approaches of Hippocrates gathered in the famous oath that bears his name, were the basis of modern ethics.
For Hippocrates, it was necessary to seek care and cure of the sick, in addition, to avoid abusing the trust of patients, especially women and also maintain confidentiality. In his writing, better known as the Hippocratic collection, he exposes diverse tendencies, which in certain cases can even oppose each other. These writings were written around 350 b.C., are an important source to get an idea of ​​medical practices and conceptions prior to the Alexandrian era.
In Old Medicine, it was proposed to investigate the origin of the art that he practiced, an origin that he found in the desire to offer to the human being a regime of life and, especially, to generate a healthy diet that aims to satisfy in a rational way the most immediate of the human. For this reason, Hippocrates affirmed and spread the need to correctly cook food as a first manifestation of the search for a better existence.
Hippocrates really did not boast of saying that all his approaches were new, but he accepted that they came as a tradition from the middle of the fifth century and that they had to develop. The medical discoveries of the writers of the Hippocratic Corpus are often intermingled; the practitioners of Hippocratic medicine and the actions of Hippocrates himself, this tends to generate a lack of knowledge of Hippocrates himself and his contributions to the medical field.
Despite this situation, in particular, he is credited with great progress in the systematic study of clinical medicine, he managed to gather the medical knowledge of previous schools and combine medical practices of great historical importance, such as the Hippocratic oath and other works. This ability was learned from the great Egyptian doctor. We can also say that the teachings of his father, Heraclides, also a doctor, were fundamental. His mother, Praxitela, was also very important in his intellectual development. Polybius was the true successor of Hippocrates. Hippocrates was also a man interested in theurgy and philosophy.
The first was a magical-religious practice that sought the invocation of the over-earthly powers, communication with angels and gods to receive spiritual help. Hippocrates was mentioned in the dialogue of Plato Protagoras, in which the philosopher described him as «Hippocrates of Cos, that of the Asclepiates». He was mentioned very rarely, or at least the texts that mentioned him do not survive.
This Greek doctor made other shorter trips to Thessaly, Thrace and the Sea of ​​Marmara, where he obtained several medical knowledge. Throughout history, he has been recognized for his important and lasting contributions to this science as the founder of the school that bears his name. We must say that this intellectual school revolutionized the medicine of its time, and managed to establish it as a discipline separate from other fields with which it had traditionally been associated, in that sense, it became an authentic profession.
The life of Hippocrates probably ended in Larisa at the age of 90 years in 370 b.C, although according to some sources he exceeded 100 years.