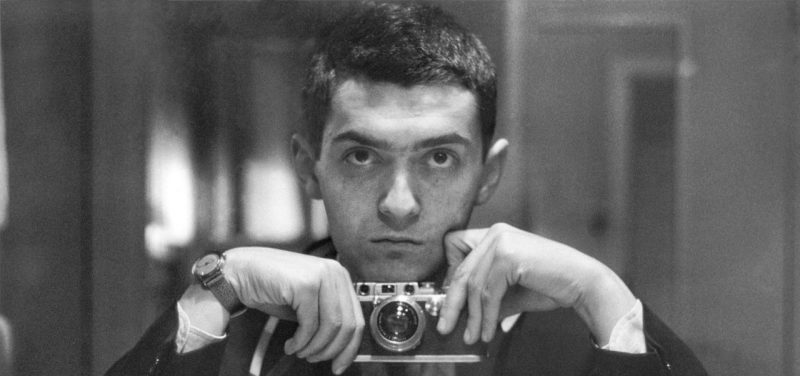 Stanley Kubrick Biography
Stanley Kubrick (July 26, 1928 – March 7, 1999) Born in Manhattan, New York, United States. Screenwriter, producer, and director of American cinema considered one of the most influential and appreciated directors of the twentieth century. Remembered for addressing controversial issues with a marked symbolism and perfectionism.
Kubrick worked as a photographer in Look magazine. He debuted in the 1950s with the short films Day Of The Fight (1951), Flying Padre (1951) and The Seafarers (1953), subsequently published his first film entitled Fear And Desire (1953). He rose to fame with the anti-war film Paths of Glory (1957) and established himself as one of the greatest directors of the century with A clockwork orange (1971), a film based on the work of Anthony Burgess. From his extensive filmography stand out: 2001: A Space Odyssey (1968), Spartacus (1960) and The Shining (1980), among others.
FAMILY AND BEGINNINGS
He was born into a wealthy Jewish family established in New York. Kubrick was the first son of Gertrude Perveler and the doctor Jacques L. Kubrick, who years later had Barbara (1934). Although he was a gifted child with a high coefficient, he did not have the best grades. He was an undisciplined student and missed most classes, which is why his parents decided to send him to California with his uncle, seeking to encourage him. Living with his uncle Martin Perverler, Kubrick began to cultivate his passion for art, photography, and film. He spent his free time, reading, taking pictures or playing chess, a sport in which he was an expert.
He frequently visited the Museum of Art in New York and the Loew's Paradise cinema, in which he used to study in detail the works of various directors, developing his critical sense and style. Thanks to his talent as a photographer he began working for Look magazine in the early 1940s. By this time, Kubrick began to be seen as one of the most prestigious and talented photographers in the country. Interested in cinema, he quit his job to start developing his first film projects. In the early 1950s, he debuted as a film director with the short film Day Of The Fight (1951), a fifteen-minute film in which he approached the life of boxer Walter Cartier, who worked in the short film with his brother, Vincent.
STANLEY KUBRICK CINEMATOGRAPHIC CAREER
After debuting with the short film Day Of The Fight (1951), Kubrick published Flying Padre (1951), short of 19 minutes in which he tells the story of a Mexican priest who travels great distances to carry the word of God. Two years later, he released The Seafarers (1953) and his first feature film Fear And Desire (1953), a low-budget black and white film that told the story of four soldiers who, while seeking to stay alive in enemy territory, take a young woman hostage and beautiful country girl. In this war drama, actor and director Paul Mazursky first appeared.
Two years after having divorced his first wife, Toba Metz (1947-1952), Kubrick married the actress and director Ruth Sobotka, with whom he worked in The Killer's Kiss (1955) and Perfect Heist (1956). The Kiss of the Assassin (1955), is a film noir starring Frank Silvera, Irene Kane and Jamie Smith, which focused on the conflictive love triangle in which a young boxer is involved, and The killing (1956), is the director's first independent work, which was based on Lionel White's Clean Break novel. A year later, he rose to fame with the anti-war film Path of Glory (1957), a project that was based on the homonymous work by Humphrey Cobb. This film set in the First World War became one of the director's most acclaimed works, not only for his deep reflection of the conflict but also for the attention paid to the details and meticulousness of the director, who has been branded a perfectionist by the specialized critic.
That same year he contacted the American director and actor Kirk Douglas, with whom he worked in Spartacus (1960), a film based on the homonymous work Howard Fast, which focused on the life of the Spartan warrior. Shortly after its release, the film received good reviews and several awards, such as the Oscar Awards for Best Supporting Actor, Best Cinematography, Best Costume Design, and Best Production Design. Later Lolita (1962) filmed, adapted from the novel by Vladimir Nabokov, starring James Mason and Sue Lyon, who was awarded the Golden Globe Award for the New Star of the Year for his performance in the film.
After divorcing Sobotka in 1957, Kubrick married Susanne Christian, an actress recognized for her performance in Path of Glory (1957). He lived with her the rest of his life and had two daughters, Anya (1959) and Vivian (1960). In 1964, he published the satire ¿Red Telephone? We fly to Moscow (1964), a film set in the Cold War based on the work of Peter George. Later he shot his most ambitious work, the science fiction film 2001: A space odyssey (1968), a film that laid the foundations of the genre and his mysterious artistic style, endowed with great effects. For this film, Kubrick was nominated for an Oscar as best director and best special effects, taking this last statuette.
At the beginning of the 1970s, he launched his most famous film project, the film A clockwork orange (1971), adaptation of the novel by Anthony Burgess. This adaptation tells the story of the charismatic and violent thief Alex DeLarge, an abusive young man who is betrayed by his gang and locked in prison, where he is subjected to an experimental method of behavioral rehabilitation, which luck its effect leaving him unable to attack or hit to another human being for a short period of time. Despite the criticism that unleashed its explicit content and the violence shown in it, the film was nominated for numerous awards, taking the awards for Best Director at the New York Film Critics Circle Award and the Nastro d'Argento.
Later he adapted the work of William Makepeace Thackeray, entitled Barry Lyndon (1975), which starred Ryan O'Neal, Patrick Magee, Marisa Berenson, and Hardy Krüger. This film was awarded the Oscar Awards for Best Photography, Best Art Direction, Best Soundtrack, and Best Costumes. Later, he shot the adaptation of Stephen King's work, The Shining (1980), a horror film starring Jack Nicholson. A short time later he launched the anti-war film The Metallic Jacket (1987), a film based on the work of Gustav Hasford. His latest project was Eyes Wide Shut (1999), a psychological drama starring Tom Cruise and Nicole Kidman, which was published posthumously. This unleashed filmmaker died on March 7, 1999, in Hertfordshire, England, because of a heart attack.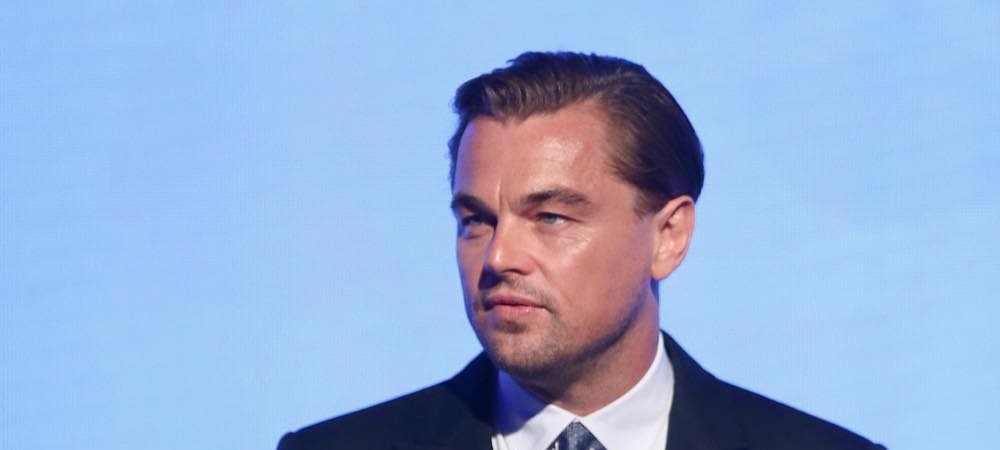 Biography of Leonardo DiCaprio
Leonardo Wilhelm DiCaprio is a renowned actor and film producer who has won numerous awards within the film industry. He was born on November 11, 1974, in Hollywood, Los Angeles, California, United States.
DiCaprio is an only child of Irmelin Indenbirken, a secretary born in Germany, and George DiCaprio, an underground comic artist and producer/distributor of comics. On his father's side, he has half-Italian (from Naples) and half-German (from Bavaria) ancestry. On the other hand, on his mother's side, his grandfather Wilhelm Indenbirken was German and his grandmother Helene Indenbirken was a German citizen born in Russia under the name Yelena Smirnova.
He was named Leonardo because, while his pregnant mother was looking closely at a painting by the great artist Leonardo da Vinci in a museum, DiCaprio gave a strong kick inside her belly. His parents divorced when he was only one year old, and they shared custody of Leonardo until 1997.
Studies, beginnings in acting.
As for his education, he did not attend university and only took basic courses at John Marshall High School in Los Angeles. His career in the world of image and acting began when he followed his older stepbrother, Adam Farrar, in television advertising, starring in a commercial for the Matchbox car brand at the age of fourteen and subsequently participating in educational films. At the age of five, he was also part of the children's television series "Romper Room", but had to leave it as it was detrimental to him.
"1990 – 1991: Debut in television and cinema"
In 1990, he made his true television debut when he was cast to be a part of the "Parenthood" ensemble, a series based on the film of the same name. He then landed minor roles in several series, including "The New Lassie" and "Roseanne," as well as a brief part in "Santa Barbara." His work in "Parenthood" and "Santa Barbara" earned him a nomination for the Young Artist Award for Best Young Actor. His big screen debut came in 1991 with the science fiction and horror movie "Critters." Later on, he became a recurring member of the cast of the ABC sitcom "Growing Pains," playing Luke Brower. However, DiCaprio didn't achieve success in the film industry until 1992, when he was selected by Robert De Niro from among 400 young actors for the lead role in "This Boy's Life," which also starred Ellen Barkin and De Niro himself.
1993 – 1996
Later, in 1993, DiCaprio played the mentally disabled younger brother of Johnny Depp in "What's Eating Gilbert Grape." The film's director, Lasse Hallström, admitted that he initially sought a less attractive actor, but he decided on DiCaprio because he had become "the most observant actor" among all who auditioned. The film was a great financial and critical success, resulting in Leonardo being highly praised for his performance, which led to him being awarded the National Board of Review for Best Supporting Actor and nominated for an Academy Award and a Golden Globe. Subsequently, he had roles in films such as "The Quick and the Dead" (1995) and was one of the leads in "Romeo + Juliet" (1996).
But his big break came with director James Cameron, who offered him the lead male role in Titanic (1997), a movie that not only won a considerable number of Academy Awards but also became a social phenomenon. Afterwards, DiCaprio gained greater acceptance in the cinematic world, so he was part of numerous films such as:
The Man in the Iron Mask (1998)
The Beach (2000)
Catch Me If You Can (2002)
The Aviator (2004)
The Assassination of Richard Nixon (2004)
Blood Diamond (2006)
Gardener of Eden (2007)
Body of Lies (2008)
Orphan (2009, as producer)
Shutter Island (2010)
Inception (2010)
Django Unchained (2012)
The Great Gatsby (2013)
Runner Runner (2013)
The Wolf of Wall Street (2013)
The Revenant (2015)
The Audition (2015).
Curiosities
Interestingly, he was nominated for an Oscar five times: Best Supporting Actor for What's Eating Gilbert Grape, Best Actor for The Aviator, Blood Diamond and The Wolf of Wall Street. This generated a lot of jokes and talk of a supposed "curse" in Hollywood. But in 2015, he finally won the award thanks to his great performance in "The Revenant".
It should also be noted that DiCaprio is a committed environmentalist who has received praise from environmental groups for choosing to fly on commercial flights instead of private planes like most celebrities, and for driving an electric hybrid vehicle and having solar panels in his home.