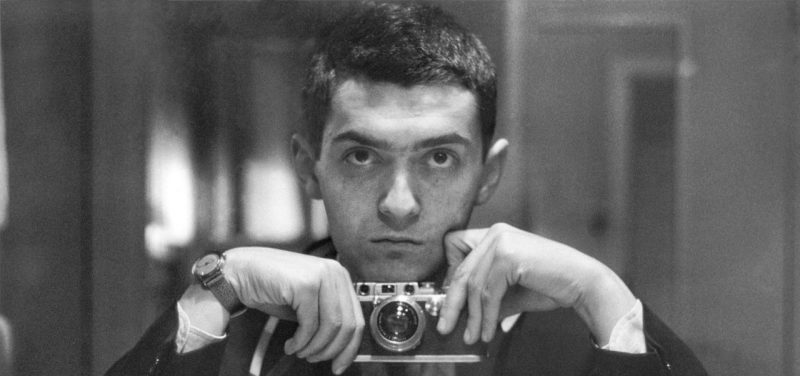 Stanley Kubrick Biography
Stanley Kubrick (July 26, 1928 – March 7, 1999) Born in Manhattan, New York, United States. Screenwriter, producer, and director of American cinema considered one of the most influential and appreciated directors of the twentieth century. Remembered for addressing controversial issues with a marked symbolism and perfectionism.
Kubrick worked as a photographer in Look magazine. He debuted in the 1950s with the short films Day Of The Fight (1951), Flying Padre (1951) and The Seafarers (1953), subsequently published his first film entitled Fear And Desire (1953). He rose to fame with the anti-war film Paths of Glory (1957) and established himself as one of the greatest directors of the century with A clockwork orange (1971), a film based on the work of Anthony Burgess. From his extensive filmography stand out: 2001: A Space Odyssey (1968), Spartacus (1960) and The Shining (1980), among others.
FAMILY AND BEGINNINGS
He was born into a wealthy Jewish family established in New York. Kubrick was the first son of Gertrude Perveler and the doctor Jacques L. Kubrick, who years later had Barbara (1934). Although he was a gifted child with a high coefficient, he did not have the best grades. He was an undisciplined student and missed most classes, which is why his parents decided to send him to California with his uncle, seeking to encourage him. Living with his uncle Martin Perverler, Kubrick began to cultivate his passion for art, photography, and film. He spent his free time, reading, taking pictures or playing chess, a sport in which he was an expert.
He frequently visited the Museum of Art in New York and the Loew's Paradise cinema, in which he used to study in detail the works of various directors, developing his critical sense and style. Thanks to his talent as a photographer he began working for Look magazine in the early 1940s. By this time, Kubrick began to be seen as one of the most prestigious and talented photographers in the country. Interested in cinema, he quit his job to start developing his first film projects. In the early 1950s, he debuted as a film director with the short film Day Of The Fight (1951), a fifteen-minute film in which he approached the life of boxer Walter Cartier, who worked in the short film with his brother, Vincent.
STANLEY KUBRICK CINEMATOGRAPHIC CAREER
After debuting with the short film Day Of The Fight (1951), Kubrick published Flying Padre (1951), short of 19 minutes in which he tells the story of a Mexican priest who travels great distances to carry the word of God. Two years later, he released The Seafarers (1953) and his first feature film Fear And Desire (1953), a low-budget black and white film that told the story of four soldiers who, while seeking to stay alive in enemy territory, take a young woman hostage and beautiful country girl. In this war drama, actor and director Paul Mazursky first appeared.
Two years after having divorced his first wife, Toba Metz (1947-1952), Kubrick married the actress and director Ruth Sobotka, with whom he worked in The Killer's Kiss (1955) and Perfect Heist (1956). The Kiss of the Assassin (1955), is a film noir starring Frank Silvera, Irene Kane and Jamie Smith, which focused on the conflictive love triangle in which a young boxer is involved, and The killing (1956), is the director's first independent work, which was based on Lionel White's Clean Break novel. A year later, he rose to fame with the anti-war film Path of Glory (1957), a project that was based on the homonymous work by Humphrey Cobb. This film set in the First World War became one of the director's most acclaimed works, not only for his deep reflection of the conflict but also for the attention paid to the details and meticulousness of the director, who has been branded a perfectionist by the specialized critic.
That same year he contacted the American director and actor Kirk Douglas, with whom he worked in Spartacus (1960), a film based on the homonymous work Howard Fast, which focused on the life of the Spartan warrior. Shortly after its release, the film received good reviews and several awards, such as the Oscar Awards for Best Supporting Actor, Best Cinematography, Best Costume Design, and Best Production Design. Later Lolita (1962) filmed, adapted from the novel by Vladimir Nabokov, starring James Mason and Sue Lyon, who was awarded the Golden Globe Award for the New Star of the Year for his performance in the film.
After divorcing Sobotka in 1957, Kubrick married Susanne Christian, an actress recognized for her performance in Path of Glory (1957). He lived with her the rest of his life and had two daughters, Anya (1959) and Vivian (1960). In 1964, he published the satire ¿Red Telephone? We fly to Moscow (1964), a film set in the Cold War based on the work of Peter George. Later he shot his most ambitious work, the science fiction film 2001: A space odyssey (1968), a film that laid the foundations of the genre and his mysterious artistic style, endowed with great effects. For this film, Kubrick was nominated for an Oscar as best director and best special effects, taking this last statuette.
At the beginning of the 1970s, he launched his most famous film project, the film A clockwork orange (1971), adaptation of the novel by Anthony Burgess. This adaptation tells the story of the charismatic and violent thief Alex DeLarge, an abusive young man who is betrayed by his gang and locked in prison, where he is subjected to an experimental method of behavioral rehabilitation, which luck its effect leaving him unable to attack or hit to another human being for a short period of time. Despite the criticism that unleashed its explicit content and the violence shown in it, the film was nominated for numerous awards, taking the awards for Best Director at the New York Film Critics Circle Award and the Nastro d'Argento.
Later he adapted the work of William Makepeace Thackeray, entitled Barry Lyndon (1975), which starred Ryan O'Neal, Patrick Magee, Marisa Berenson, and Hardy Krüger. This film was awarded the Oscar Awards for Best Photography, Best Art Direction, Best Soundtrack, and Best Costumes. Later, he shot the adaptation of Stephen King's work, The Shining (1980), a horror film starring Jack Nicholson. A short time later he launched the anti-war film The Metallic Jacket (1987), a film based on the work of Gustav Hasford. His latest project was Eyes Wide Shut (1999), a psychological drama starring Tom Cruise and Nicole Kidman, which was published posthumously. This unleashed filmmaker died on March 7, 1999, in Hertfordshire, England, because of a heart attack.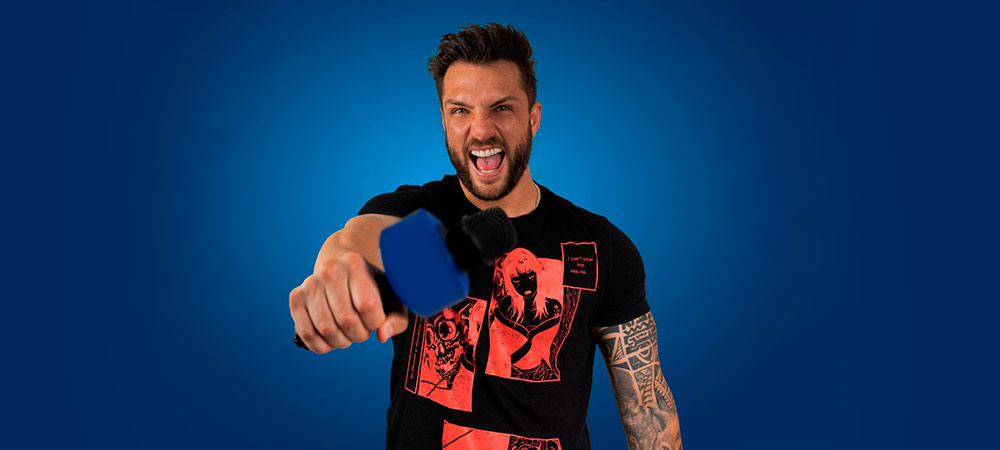 Nicola Porcella Biography
Nicola Emilio Porcella Solimano (February 5, 1988), better known as Nicola Porcella, is an actor and TV personality born in Lima, Peru. He is known for his controversies and for his appearances in various reality shows, including "La Casa de Los Famosos Mexico".
Early years
Nicola Porcella is a renowned Peruvian television personality and actor. He is the youngest son of Francesco Porcella and Fiorella Solimano. His family has Italian roots and he has two older siblings.
He attended primary school at Colegio Carmelitas. Later, during his secondary studies, the family moved to Argentina for a period of time. In this country, Nicola began training in football. Upon returning to his homeland a few years later, he resumed his studies at Colegio Agnus Dei.
Nicola Porcella studied law, communications, hotel management, international business administration, and aviation, but only completed the latter. In order to obtain his pilot's license, he had to fulfill certain requirements and flight hours, but he did not do so.
Beginnings
Before jumping into television fame, Nicola tried his luck with the sport he trained for. He began his football career in the youth division of Circolo Sportivo Italiano, winning youth tournaments. In 2006, he made his professional debut at FBC Melgar. Later, he joined Deportivo Municipal in 2008 and Sport Boys in 2010. Despite his talent, he decided to retire from football in 2010 to work as a cabin crew member. His image became popular in media campaigns for the chalaco team, of which he is a fan. Afterward, he ventured into aviation as a pilot and later into television.
Career
Nicola began his career as a model and later ventured into television. His first television appearance was in a cameo role in the series "Así Es La Vida" in 2006. His participation in "Combate", a sports competition show between teams, allowed him to gain popularity and be recognized by the youth audience. Later, his success continued with his participation in "Esto Es Guerra", another competition show where participants face physical and mental challenges. He was the first contestant to win the program, achieving this feat alongside the participant and former romantic partner, Angie Arizaga.
Throughout his television career, Nicola Porcella has been a controversial figure due to various controversies that have arisen in his personal and professional life. However, he has also been one of the most recognized faces on Peruvian television and has amassed a large number of followers and fans.
In 2013, he had a guest appearance in the miniseries "Vacaciones en Grecia". The following year, in 2014, he was part of the Peruvian version of "Are You Smarter Than a 5th Grader?" and also appeared in "The Choice". He also joined as a co-host on the show "Estás En Todas" in 2014, and later became a permanent presenter in 2017.
In 2015, Nicola made a special appearance in the telenovela "Ven, Baila, Quinceañera" and took the opportunity to receive acting classes. That same year, he had his debut as a presenter on the reality show "Esto Es Guerra Teens". A year later, alongside Rafael Cardozo, he was part of the program "El Búnker", where he continued participating until 2018.
In 2018, he joined the cast of the telenovela "Te Volveré A Encontrar" as Nicolás Valdemar. The following year, Porcella changed channels after being with the television network América for seven years. In this new channel, he participated in hosting the program "Todo Por Amor", alongside Karina Rivera. Subsequently, Nicola traveled to Mexico to take part in the reality show "Guerreros" by Televisa, where he stood out with a 54% victory rate in the challenges and was among the top 10 contestants of the first season.
In 2021, he led the Peruvian delegation in the confrontation against a similar program from Puerto Rico in "Esto Es Guerra", but his team lost. He also resumed hosting duties on "El Show De Los Sábados" and participated in the second season of "Guerreros". In September, he joined the team of the Mexican reality show to face the Peruvian counterpart and ultimately emerged victorious. Afterwards, he returned to acting for the Mexican network and took part in the third season of "Reto 4 Elementos". Additionally, he started hosting a talk show on YouTube featuring personalities from the Peruvian and international entertainment industry.
In February 2023, Nicola Porcella received an invitation to participate in the renowned reality show "La Casa De Los Famosos México". The program is broadcasted on TelevisaUnivision and EndemolShine Boomdog channels, including Las Estrellas, Canal 5, and the streaming service Vix. During his stay in the show, rumors of a possible relationship with Wendy Guevara emerged, although, up to this point, they have only shown a friendship with great chemistry.
The Peruvian was the first finalist of the famous reality show, "La Casa de Los Famosos México".
Personal life
The love life of the celebrity has been a subject of curiosity for many people. He had a relationship with Francesca Lazo, a professional makeup artist and influencer, with whom he has a son named Adriano Porcella Lazo.
He has also been romantically linked to Angie Arizaga, Romina Lozano, and Ale Campaña. During his participation in a reality show, he was linked with his fellow contestant Catherine Civerio.
Currently, Nicola Porcella appears to be single. During his time on "La Casa de Los Famosos México", he openly declared himself pansexual.
Controversies
Nicola Porcella has been the subject of public criticism due to his questionable behavior and controversial actions.
Horror Party
In 2019, Nicola was involved in a media scandal during a party in the district of Asia, in the southern part of the Lima department. It was said that two celebrities, Claudia Meza and Paula Ávila, were drugged and apparently abused. Both of them filed complaints.
Claudia Meza, former beauty queen, stated that after trying a drink that was offered to her, she felt sick and passed out. Upon waking up, she saw Nicola, Daniela, and Paula Ávila beside her.
Paula Ávila also gave her testimony to the press, stating that she was drugged without her consent with amphetamines. The following day, she underwent a toxicological examination that confirmed the consumption of amphetamines.
As a consequence of these events, Nicola was removed from the reality show "Esto Es Guerra" and the program "Estás En Todas". Later, he attended the program "El Valor De La Verdad" to deny his involvement in the incidents. Months later, he resumed his work on the programs but filed a defamation lawsuit against the presenter Magaly Medina, which he eventually won. However, the verdict in his favor was overturned in 2021. The lawsuit also affected his participation in the reality show, but after resolving the conflict, he was able to return in 2016.
Angie Arizaga
The relationship between Nicola and his reality show partner, Angie Arizaga, was highly controversial due to the problematic attitudes of the Peruvian. The situation became public after a friend of Angie leaked a call where she confessed that Nicola had allegedly physically assaulted her and even attempted to strangle her.
Later on, a video surfaced in which Nicola was addressing Arizaga in a rude manner. Initially, she denied the abuse and tried to justify it as a relationship matter, but later changed her stance and claimed to be a victim of mistreatment. After several conflicting statements, Angie once again denied the mistreatment. Subsequently, Nicola accepted an invitation to participate in the show "El Valor De La Verdad", where he publicly admitted to having engaged in verbal abuse.
In 2018, the couple decided to end their romance amicably, as stated by the model. Three years later, Nicola publicly apologized for the incident involving Angie on the program "La Academia: Desafío Y Fama". Since then, he has chosen to stay away from Peruvian television.
Filmography
Projects that Nicola Porcella was a part of:
TV
"Así Es La Vida" (2006).
"Vacaciones En Grecia" (2013).
"Al Fondo Hay Sitio" (2013).
"Ven, Baila, Quinceañera" (2015-2018).
"Los Vílchez" (2019).
"Te Volveré A Encontrar" (2020).
Reality shows
"Very Verano" (2011).
"Canta Si Puedes" (2011).
"Combate" (2011).
"Esto Es Guerra" (2012-2016).
"Esto Es Guerra De Verano" (2013/2017).
"Minuto Para Ganar VIP" (2013).
"Esto Es Guerra: Apertura" (2014).
"¿Sabes Más Que Un Niño De Primaria?" (2014).
"Esto Es Guerra: Clausura" (2014).
"Gisela, El Gran Show" (2014).
"Fase Final" (2014).
"Estás En Todas" (2014/2016/2017-2019).
"Esto Es Guerra Teens" (2015).
"EEG: El Origen De La Lucha" (2016).
"EEG: La Revancha" (2016).
"EEG: Pretemporada" (2017).
"EEG: De Regreso Al Origen" (2017).
"EEG: El Gran Juego" (2018).
"Mi Mamá Cocina Mejor Que La Tuya" (2018).
"EEG: El Gran Clásico" (2018).
"EEG: La Lucha Por El Honor" (2019).
"El Valor De La Verdad" (2019).
"EEG: El Gran Clásico" (2019).
"Todo Por Amor" (2020).
"Guerreros 2020" (2020).
"Guerreros 2021" (2021).
"Guerreros, Esto Es Guerra: Perú Vs. Puerto Rico" (2021).
"Guerra México Vs. Perú" (2021).
"El Show De Los Sábados" (2021).
"Reto 4 Elementos: Naturaleza Extrema" (2022).
"La Casa De Los Famosos México" (2023).