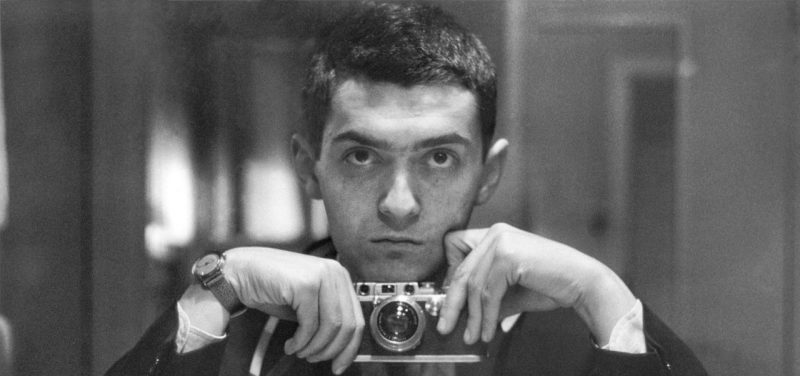 Stanley Kubrick Biography
Stanley Kubrick (July 26, 1928 – March 7, 1999) Born in Manhattan, New York, United States. Screenwriter, producer, and director of American cinema considered one of the most influential and appreciated directors of the twentieth century. Remembered for addressing controversial issues with a marked symbolism and perfectionism.
Kubrick worked as a photographer in Look magazine. He debuted in the 1950s with the short films Day Of The Fight (1951), Flying Padre (1951) and The Seafarers (1953), subsequently published his first film entitled Fear And Desire (1953). He rose to fame with the anti-war film Paths of Glory (1957) and established himself as one of the greatest directors of the century with A clockwork orange (1971), a film based on the work of Anthony Burgess. From his extensive filmography stand out: 2001: A Space Odyssey (1968), Spartacus (1960) and The Shining (1980), among others.
FAMILY AND BEGINNINGS
He was born into a wealthy Jewish family established in New York. Kubrick was the first son of Gertrude Perveler and the doctor Jacques L. Kubrick, who years later had Barbara (1934). Although he was a gifted child with a high coefficient, he did not have the best grades. He was an undisciplined student and missed most classes, which is why his parents decided to send him to California with his uncle, seeking to encourage him. Living with his uncle Martin Perverler, Kubrick began to cultivate his passion for art, photography, and film. He spent his free time, reading, taking pictures or playing chess, a sport in which he was an expert.
He frequently visited the Museum of Art in New York and the Loew's Paradise cinema, in which he used to study in detail the works of various directors, developing his critical sense and style. Thanks to his talent as a photographer he began working for Look magazine in the early 1940s. By this time, Kubrick began to be seen as one of the most prestigious and talented photographers in the country. Interested in cinema, he quit his job to start developing his first film projects. In the early 1950s, he debuted as a film director with the short film Day Of The Fight (1951), a fifteen-minute film in which he approached the life of boxer Walter Cartier, who worked in the short film with his brother, Vincent.
STANLEY KUBRICK CINEMATOGRAPHIC CAREER
After debuting with the short film Day Of The Fight (1951), Kubrick published Flying Padre (1951), short of 19 minutes in which he tells the story of a Mexican priest who travels great distances to carry the word of God. Two years later, he released The Seafarers (1953) and his first feature film Fear And Desire (1953), a low-budget black and white film that told the story of four soldiers who, while seeking to stay alive in enemy territory, take a young woman hostage and beautiful country girl. In this war drama, actor and director Paul Mazursky first appeared.
Two years after having divorced his first wife, Toba Metz (1947-1952), Kubrick married the actress and director Ruth Sobotka, with whom he worked in The Killer's Kiss (1955) and Perfect Heist (1956). The Kiss of the Assassin (1955), is a film noir starring Frank Silvera, Irene Kane and Jamie Smith, which focused on the conflictive love triangle in which a young boxer is involved, and The killing (1956), is the director's first independent work, which was based on Lionel White's Clean Break novel. A year later, he rose to fame with the anti-war film Path of Glory (1957), a project that was based on the homonymous work by Humphrey Cobb. This film set in the First World War became one of the director's most acclaimed works, not only for his deep reflection of the conflict but also for the attention paid to the details and meticulousness of the director, who has been branded a perfectionist by the specialized critic.
That same year he contacted the American director and actor Kirk Douglas, with whom he worked in Spartacus (1960), a film based on the homonymous work Howard Fast, which focused on the life of the Spartan warrior. Shortly after its release, the film received good reviews and several awards, such as the Oscar Awards for Best Supporting Actor, Best Cinematography, Best Costume Design, and Best Production Design. Later Lolita (1962) filmed, adapted from the novel by Vladimir Nabokov, starring James Mason and Sue Lyon, who was awarded the Golden Globe Award for the New Star of the Year for his performance in the film.
After divorcing Sobotka in 1957, Kubrick married Susanne Christian, an actress recognized for her performance in Path of Glory (1957). He lived with her the rest of his life and had two daughters, Anya (1959) and Vivian (1960). In 1964, he published the satire ¿Red Telephone? We fly to Moscow (1964), a film set in the Cold War based on the work of Peter George. Later he shot his most ambitious work, the science fiction film 2001: A space odyssey (1968), a film that laid the foundations of the genre and his mysterious artistic style, endowed with great effects. For this film, Kubrick was nominated for an Oscar as best director and best special effects, taking this last statuette.
At the beginning of the 1970s, he launched his most famous film project, the film A clockwork orange (1971), adaptation of the novel by Anthony Burgess. This adaptation tells the story of the charismatic and violent thief Alex DeLarge, an abusive young man who is betrayed by his gang and locked in prison, where he is subjected to an experimental method of behavioral rehabilitation, which luck its effect leaving him unable to attack or hit to another human being for a short period of time. Despite the criticism that unleashed its explicit content and the violence shown in it, the film was nominated for numerous awards, taking the awards for Best Director at the New York Film Critics Circle Award and the Nastro d'Argento.
Later he adapted the work of William Makepeace Thackeray, entitled Barry Lyndon (1975), which starred Ryan O'Neal, Patrick Magee, Marisa Berenson, and Hardy Krüger. This film was awarded the Oscar Awards for Best Photography, Best Art Direction, Best Soundtrack, and Best Costumes. Later, he shot the adaptation of Stephen King's work, The Shining (1980), a horror film starring Jack Nicholson. A short time later he launched the anti-war film The Metallic Jacket (1987), a film based on the work of Gustav Hasford. His latest project was Eyes Wide Shut (1999), a psychological drama starring Tom Cruise and Nicole Kidman, which was published posthumously. This unleashed filmmaker died on March 7, 1999, in Hertfordshire, England, because of a heart attack.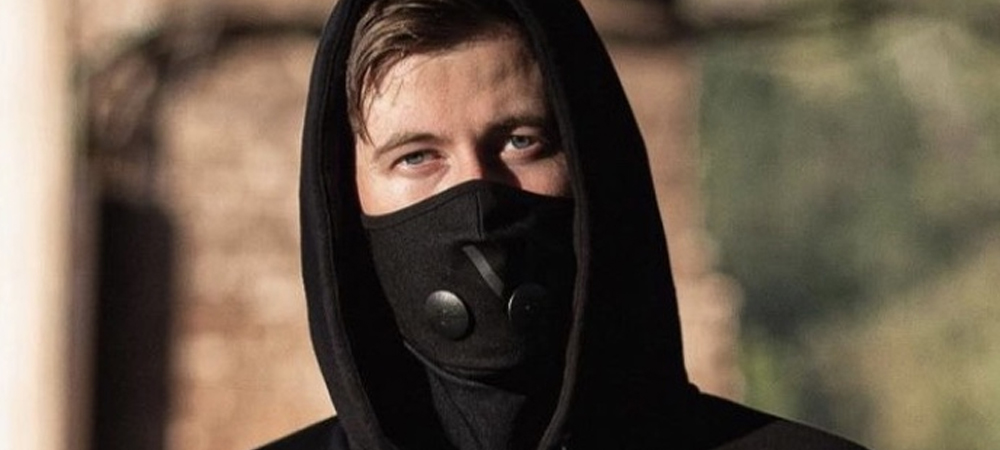 Alan Walker Biography
Alan Walker (August 24, 1997) DJ and producer. He was born in Northampton, England. He lived in Bergen, Norway because at the age of two his parents moved there for work reasons. His interest in music began when he met and closely followed the careers of producers like K-391 and Ahrix, Alan spent hours watching videos of them on YouTube, and also closely followed composers Steve Jablonsky and Hans Zimmer. Thus, Walker began to create his own music from his laptop. He began composing under the pseudonym DJ Walkzz.
His most popular composition in his beginnings was titled Fade (2014) its virtual launch was due to an error by Walker who uploaded it by mistake, but what he did not know is that it would be popular quickly with the public and the record label NoCopyrightSounds (NCS ) with whom he had signed a contract. NoCopyrightSounds launched Faded on its YouTube channel in late 2014. It was very successful and had over 300 million views.
The songs Specter and Force followed in 2015. The same year he managed to sign with the important Sony Music Entertainment (SME), they released Faded, a vocal and remastered version of Faded. The song had the vocal collaboration of Iselin Solheim and contained the instrumental version. Within a few weeks of the release, it began to lead the top positions on the European charts. It got 2 billion views on YouTube, making the song the most popular. Two months later, he released the acoustic version of it, titled Faded (Restrung). Then Walker released Sing Me to Sleep, singer Iselin Solheim reappeared, this time with an instrumental version.
Subsequently, he released three remixes, one of the Coldplay song Hymn for the Weekend, another of the Cash Cash & Digital Farm Animals Millionaire (ft. Nelly) song, and the last of Sia's song, Move Your Body. Before the end of 2016, his followers were able to enjoy his new single Alone. Noonie Bao collaborated. Later, an instrumental remix version and an acoustic version titled Alone (Restrung) was released.
It is important to mention that 2017 was a low production year for Alan Walker: he released his new single Tired, which featured the voice of Irish singer Gavin James and then a remix produced by Kygo was released. We must say that Walker has walked in the paths of the various branches of electronic music, for example, EDM, Progressive House, Drum & bass. He will soon be taking his music to Japan, South Korea, and other surrounding areas. The following year, he started performing in Canada. In 2018 he went on several tours of Europe and Asia.
Alan Walker Songs
Faded
Diamond Heart (feat. Sophia Somajo)
Alone
Darkside (feat. Au / Ra & Tomine Harket)
The Specter
All Falls Down (feat. Noah Cyrus & Digital Farm Animals)
Different World (feat. Sofia Carson, K-391 & CORSAK)
Ignite
Impossible
Sing me to sleep
Without love
Heart
Tired (feat. Gavin James)
Baby don't go
Specter
Do it all for you
Force
Heading Home (I Stand Alone)
My heart Stay.