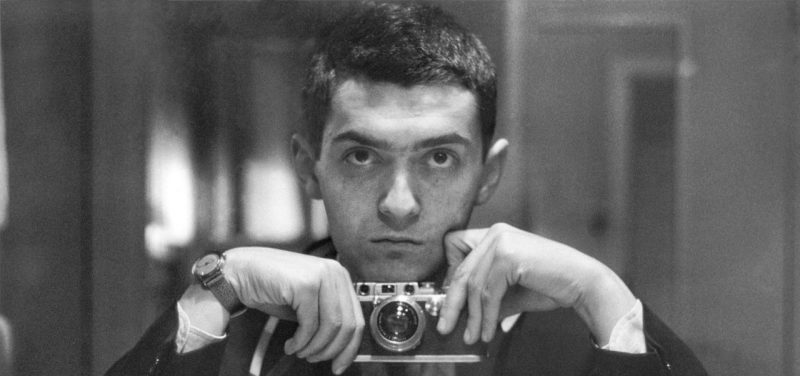 Stanley Kubrick Biography
Stanley Kubrick (July 26, 1928 – March 7, 1999) Born in Manhattan, New York, United States. Screenwriter, producer, and director of American cinema considered one of the most influential and appreciated directors of the twentieth century. Remembered for addressing controversial issues with a marked symbolism and perfectionism.
Kubrick worked as a photographer in Look magazine. He debuted in the 1950s with the short films Day Of The Fight (1951), Flying Padre (1951) and The Seafarers (1953), subsequently published his first film entitled Fear And Desire (1953). He rose to fame with the anti-war film Paths of Glory (1957) and established himself as one of the greatest directors of the century with A clockwork orange (1971), a film based on the work of Anthony Burgess. From his extensive filmography stand out: 2001: A Space Odyssey (1968), Spartacus (1960) and The Shining (1980), among others.
FAMILY AND BEGINNINGS
He was born into a wealthy Jewish family established in New York. Kubrick was the first son of Gertrude Perveler and the doctor Jacques L. Kubrick, who years later had Barbara (1934). Although he was a gifted child with a high coefficient, he did not have the best grades. He was an undisciplined student and missed most classes, which is why his parents decided to send him to California with his uncle, seeking to encourage him. Living with his uncle Martin Perverler, Kubrick began to cultivate his passion for art, photography, and film. He spent his free time, reading, taking pictures or playing chess, a sport in which he was an expert.
He frequently visited the Museum of Art in New York and the Loew's Paradise cinema, in which he used to study in detail the works of various directors, developing his critical sense and style. Thanks to his talent as a photographer he began working for Look magazine in the early 1940s. By this time, Kubrick began to be seen as one of the most prestigious and talented photographers in the country. Interested in cinema, he quit his job to start developing his first film projects. In the early 1950s, he debuted as a film director with the short film Day Of The Fight (1951), a fifteen-minute film in which he approached the life of boxer Walter Cartier, who worked in the short film with his brother, Vincent.
STANLEY KUBRICK CINEMATOGRAPHIC CAREER
After debuting with the short film Day Of The Fight (1951), Kubrick published Flying Padre (1951), short of 19 minutes in which he tells the story of a Mexican priest who travels great distances to carry the word of God. Two years later, he released The Seafarers (1953) and his first feature film Fear And Desire (1953), a low-budget black and white film that told the story of four soldiers who, while seeking to stay alive in enemy territory, take a young woman hostage and beautiful country girl. In this war drama, actor and director Paul Mazursky first appeared.
Two years after having divorced his first wife, Toba Metz (1947-1952), Kubrick married the actress and director Ruth Sobotka, with whom he worked in The Killer's Kiss (1955) and Perfect Heist (1956). The Kiss of the Assassin (1955), is a film noir starring Frank Silvera, Irene Kane and Jamie Smith, which focused on the conflictive love triangle in which a young boxer is involved, and The killing (1956), is the director's first independent work, which was based on Lionel White's Clean Break novel. A year later, he rose to fame with the anti-war film Path of Glory (1957), a project that was based on the homonymous work by Humphrey Cobb. This film set in the First World War became one of the director's most acclaimed works, not only for his deep reflection of the conflict but also for the attention paid to the details and meticulousness of the director, who has been branded a perfectionist by the specialized critic.
That same year he contacted the American director and actor Kirk Douglas, with whom he worked in Spartacus (1960), a film based on the homonymous work Howard Fast, which focused on the life of the Spartan warrior. Shortly after its release, the film received good reviews and several awards, such as the Oscar Awards for Best Supporting Actor, Best Cinematography, Best Costume Design, and Best Production Design. Later Lolita (1962) filmed, adapted from the novel by Vladimir Nabokov, starring James Mason and Sue Lyon, who was awarded the Golden Globe Award for the New Star of the Year for his performance in the film.
After divorcing Sobotka in 1957, Kubrick married Susanne Christian, an actress recognized for her performance in Path of Glory (1957). He lived with her the rest of his life and had two daughters, Anya (1959) and Vivian (1960). In 1964, he published the satire ¿Red Telephone? We fly to Moscow (1964), a film set in the Cold War based on the work of Peter George. Later he shot his most ambitious work, the science fiction film 2001: A space odyssey (1968), a film that laid the foundations of the genre and his mysterious artistic style, endowed with great effects. For this film, Kubrick was nominated for an Oscar as best director and best special effects, taking this last statuette.
At the beginning of the 1970s, he launched his most famous film project, the film A clockwork orange (1971), adaptation of the novel by Anthony Burgess. This adaptation tells the story of the charismatic and violent thief Alex DeLarge, an abusive young man who is betrayed by his gang and locked in prison, where he is subjected to an experimental method of behavioral rehabilitation, which luck its effect leaving him unable to attack or hit to another human being for a short period of time. Despite the criticism that unleashed its explicit content and the violence shown in it, the film was nominated for numerous awards, taking the awards for Best Director at the New York Film Critics Circle Award and the Nastro d'Argento.
Later he adapted the work of William Makepeace Thackeray, entitled Barry Lyndon (1975), which starred Ryan O'Neal, Patrick Magee, Marisa Berenson, and Hardy Krüger. This film was awarded the Oscar Awards for Best Photography, Best Art Direction, Best Soundtrack, and Best Costumes. Later, he shot the adaptation of Stephen King's work, The Shining (1980), a horror film starring Jack Nicholson. A short time later he launched the anti-war film The Metallic Jacket (1987), a film based on the work of Gustav Hasford. His latest project was Eyes Wide Shut (1999), a psychological drama starring Tom Cruise and Nicole Kidman, which was published posthumously. This unleashed filmmaker died on March 7, 1999, in Hertfordshire, England, because of a heart attack.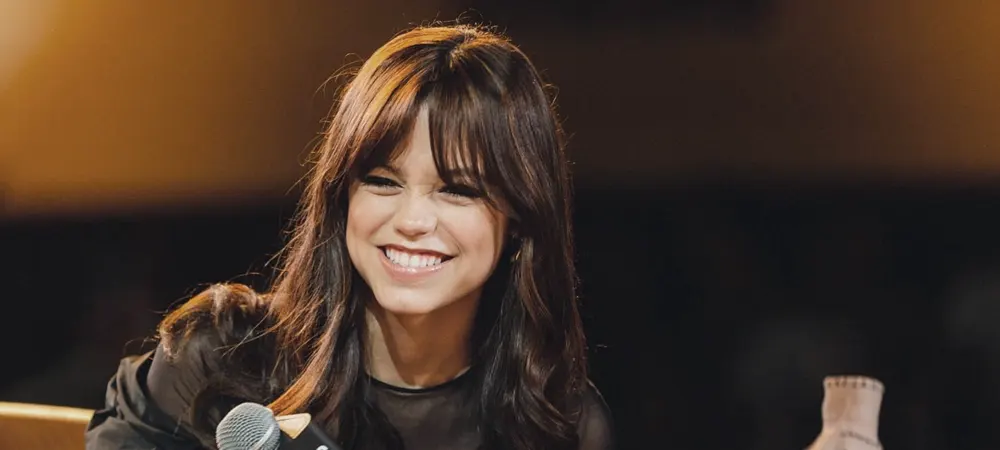 Jenna Ortega biography
Jenna Ortega is an American actress and writer, born on September 27, 2002 in Coachella, California. She is known for her role as Harley Diaz on the Disney series "Stuck in the Middle".
Not much is known about Ortega's early life and childhood. She is the fourth child of Natalie López and Edward Ortega, and comes from a large family with an older brother, two older sisters, and younger twin siblings. She began acting at a young age, and has mentioned that she would have liked to enjoy a more normal childhood experience.
Artistic career
Jenna Ortega showed an interest in acting from a young age. In 2012, she made her debut, appearing in an episode of the comedy series "Rob". She also appeared in an episode of "CSI: NY" as Aimee Moore.
In 2013, Ortega played the role of the vice president's daughter in "Iron Man 3". She also played Annie in "The Purge: Anarchy" that same year.
Ortega was chosen to play young Jane Villanueva in the series "Jane the Virgin". The show tells the story of Jane Villanueva, played by Gina Rodriguez, who becomes accidentally pregnant after being artificially inseminated. The series also stars Jaime Camil, Justin Baldoni, Yael Grobglas, Brett Dier, and Andrea Navedo.
In 2014, Netflix cast Ortega as Darcy, Richie's best friend, in the series "Richie Rich".
Ortega then joined the Disney family, playing Harley Diaz in the series "Stuck in the Middle". The show follows a large Latinx family, with Harley being the middle child among seven siblings. The show shows the chaos and fun of growing up in a big family.
Two years later, Ortega shared the screen with actor David Arquette in "Saving Flora" (A Great Friendship), playing the role of Dawn. In 2019, Netflix released the second season of its highly successful series "You". Ortega played Ellie, the younger sister of Delilah Alves. That same year, she joined the cast of "The Babysitter: Killer Queen" as Phoebe Atwell. In the following year, she appeared on screen with Jennifer Garner, Edgar Ramirez, Julian Lerner, and Everly Carganilla in the Netflix comedy "Yes Day".
In "The Fallout: Life After", Ortega played the role of Vada. The film is about Vada, a high school student who struggles to deal with the emotional aftermath of a school tragedy. The film also stars dancer and actress Maddie Ziegler, Shailene Woodley, Lumi Pollack, Niles Fitch, and Julie Bowen. This film marks a change in Ortega's acting career, as she began to take on more roles in horror and suspense films, such as "Scream 5", "X", and "Studio 666", which was directed by BJ McDonnell and the Foo Fighters.
In 2022, we will see Ortega as Wednesday Addams, also known as Merlina Addams, in Tim Burton's Netflix series "Merlina" (Wednesday). She is currently working on several film projects, and we look forward to seeing more from her in the future.
Ortega's voice has brought characters to life, such as Princess Isabel in the "Elena of Avalor" program and the film "Elena and the Secret of Avalor"; Gabriella Espinosa in "The Green Neighbors"; and Brooklynn in "Jurassic World: Cretaceous Camp".
In 2021, Ortega debuted as a writer with her book "It's All Love".
Ortega is not very active on social media, but she does post content about her family, friends, and work. In an interview, she mentioned that she tries to take breaks from social media, as she knows that it is one of the most commonly used forms of communication, but she needs a break from it. She has more than 8.6 million followers.