Karl Lagerfeld Biography
Karl Lagerfeld (September 10, 1933 – September 19, 2019) was born in Hamburg, Germany. Designer considered one of the most relevant figures in the world of fashion. For his knowledge and undisputed talent was called the Kaiser of fashion. Lagerfeld's successful career began in the 1950s when he moved to Paris, he continued his studies and became known through the International Wool Secretariat, an award he won in the category of coats. Thanks to this award he made his way into the fashion scene, working as an assistant to Pierre Balmain, later joined the Italian firm Fendi and the Chanel house, which saved him from oblivion in a few years. After consolidating his career at Fendi and Chanel he founded his firm, which not only reaffirmed his talent but also made him one of the most important references in fashion
Early Years
Born into a upper-middle-class family, Lagerfeld studied at a private school in his hometown. During this period of training, he was noted for his intelligence and scathing personality, which was influenced by the character of his mother Elisabeth Bahlmann a cultured violinist daughter of the German politician, Karl Bahlmann; his father, Otto Lagerfeld was a renowned businessman, a descendant of a family of bankers, who earned his fortune by introducing evaporated milk in Germany.
While growing up in postwar Hamburg, Lagerfeld, longed for the splendor of the 80s of the 19th century, in which glamor and class flourished. When he finished primary school in Hamburg, he decided to move to France, where he continued his academic and artistic training. He attended Lycée Montaigne in Paris, an institution where he studied Drawing and History. However, he left school at sixteen.
Professional career
After settling in Paris he began to move in the Parisian fashion scene, designing and sketching his creations. In 1954, Karl Lagerfeld participated in the International Wool Secretariat, a fashion contest in which outstanding designers participated, who were making their way into the European fashion scene as Yves Mathieu-Saint-Laurent, a young designer considered Lagerfeld's rival, for his influence and talent. In the contest Saint-Laurent and Lagerfeld, they obtained the first position in the categories dressed and coats, respectively. Thanks to his triumph in the contest, Lagerfeld was hired as a junior assistant at Pierre Balmain, a renowned French firm, which at that time was seen as one of the most important sewing houses in the country. For this same period, his rival was hired by Dior, an event that accentuated the rivalry between young people.
Lagerfeld held the position of assistant at Pierre Balmain for about three years, as he got tired of not being able to shine in the firm with his work. As he mentioned in some interviews, he was not born to be an assistant; so he looked for a position more suited to his talent. After leaving Balmain, he was hired as creative director of House of Patou, a fashion house in which he designed numerous collections following Patou's style. After a short time, he resigned and began collaborating with the firm Tiziani, for which he designed various garments. Some of the sketches of this period were auctioned by the firm in 2014. In the course of these years, the brilliant designer dressed important figures like Elizabeth Taylor.
At the beginning of the 1960s, the young designer's career was strongly promoted, being hired by the fashion house Chloé, in which, after collaborating with few designs, he came to excel designing an entire collection. In 1967, he was hired by Fendi, to work in the department of clothing, accessories and leather accessories, in which he worked most of his life. His stage in Fendi is one of the most outstanding of his career, in the course of this Lagerfeld, he revolutionized the way Fendi presented himself, included various eclectic influences such as Eskimo-inspired designs, medieval armor, and kimonos, all these applying his vision, which was well-received by critics of the fashion scene. During his years at Fendi, he introduced successful ready-to-use lines and styles, which made Fendi a global fashion brand.
After excelling at Fendi for almost two decades, he was contacted by Alan Wertheimer, president of the Chanel house, who offered him the position of creative director of the house; by this time Chanel was going through a hard moment, barely kept afloat with the sales of perfumes and some clothing, since Gabrielle's death left the house uninspired and none of the designers hired in that period he had managed to recover the splendor and glamor that it had held for a long time. Taking into account the situation of the house, Lagerfeld considered the proposal as one of his biggest challenges, joined Chanel in 1983 and shortly after managed to consolidate the house again.
During the first years in the house, Lagerfeld, renewed the outdated style of Chanel, introducing appliques, sequins, and youth styles, without neglecting the elegance of the Chanel style. Starting the new millennium, Lagerfeld, decided to change his diet, losing 42 kilos in just one year, this feat was reported by him and his doctor in the bestseller The Karl Lagerfeld Diet (2004). With a new appearance he continued to design collections entire for Chanel and Fendi; per year he launched twelve collections, two for Fendi and ten with Chanel.
Lagerfeld, missed the most recent Chanel parade, due to fatigue, was subsequently admitted to the American Hospital in Paris, due to health problems. After several complications, he died on September 19, 2019.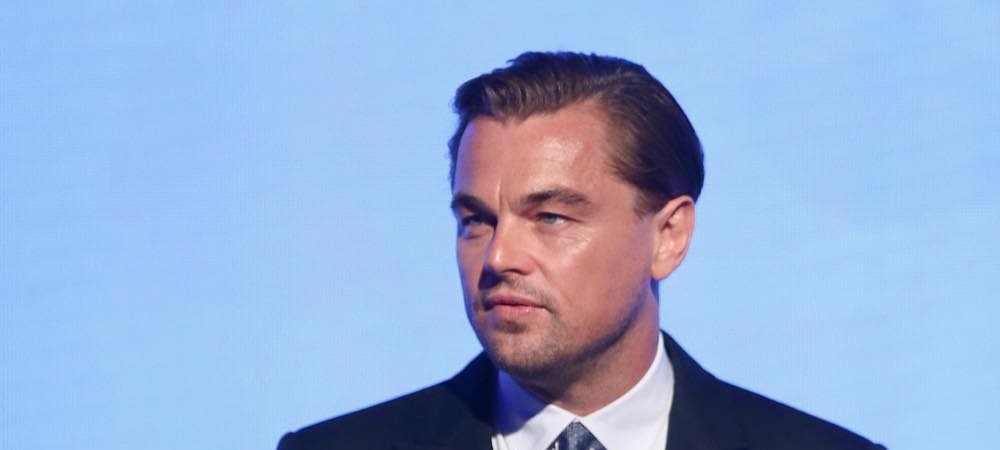 Biography of Leonardo DiCaprio
Leonardo Wilhelm DiCaprio is a renowned actor and film producer who has won numerous awards within the film industry. He was born on November 11, 1974, in Hollywood, Los Angeles, California, United States.
DiCaprio is an only child of Irmelin Indenbirken, a secretary born in Germany, and George DiCaprio, an underground comic artist and producer/distributor of comics. On his father's side, he has half-Italian (from Naples) and half-German (from Bavaria) ancestry. On the other hand, on his mother's side, his grandfather Wilhelm Indenbirken was German and his grandmother Helene Indenbirken was a German citizen born in Russia under the name Yelena Smirnova.
He was named Leonardo because, while his pregnant mother was looking closely at a painting by the great artist Leonardo da Vinci in a museum, DiCaprio gave a strong kick inside her belly. His parents divorced when he was only one year old, and they shared custody of Leonardo until 1997.
Studies, beginnings in acting.
As for his education, he did not attend university and only took basic courses at John Marshall High School in Los Angeles. His career in the world of image and acting began when he followed his older stepbrother, Adam Farrar, in television advertising, starring in a commercial for the Matchbox car brand at the age of fourteen and subsequently participating in educational films. At the age of five, he was also part of the children's television series "Romper Room", but had to leave it as it was detrimental to him.
"1990 – 1991: Debut in television and cinema"
In 1990, he made his true television debut when he was cast to be a part of the "Parenthood" ensemble, a series based on the film of the same name. He then landed minor roles in several series, including "The New Lassie" and "Roseanne," as well as a brief part in "Santa Barbara." His work in "Parenthood" and "Santa Barbara" earned him a nomination for the Young Artist Award for Best Young Actor. His big screen debut came in 1991 with the science fiction and horror movie "Critters." Later on, he became a recurring member of the cast of the ABC sitcom "Growing Pains," playing Luke Brower. However, DiCaprio didn't achieve success in the film industry until 1992, when he was selected by Robert De Niro from among 400 young actors for the lead role in "This Boy's Life," which also starred Ellen Barkin and De Niro himself.
1993 – 1996
Later, in 1993, DiCaprio played the mentally disabled younger brother of Johnny Depp in "What's Eating Gilbert Grape." The film's director, Lasse Hallström, admitted that he initially sought a less attractive actor, but he decided on DiCaprio because he had become "the most observant actor" among all who auditioned. The film was a great financial and critical success, resulting in Leonardo being highly praised for his performance, which led to him being awarded the National Board of Review for Best Supporting Actor and nominated for an Academy Award and a Golden Globe. Subsequently, he had roles in films such as "The Quick and the Dead" (1995) and was one of the leads in "Romeo + Juliet" (1996).
But his big break came with director James Cameron, who offered him the lead male role in Titanic (1997), a movie that not only won a considerable number of Academy Awards but also became a social phenomenon. Afterwards, DiCaprio gained greater acceptance in the cinematic world, so he was part of numerous films such as:
The Man in the Iron Mask (1998)
The Beach (2000)
Catch Me If You Can (2002)
The Aviator (2004)
The Assassination of Richard Nixon (2004)
Blood Diamond (2006)
Gardener of Eden (2007)
Body of Lies (2008)
Orphan (2009, as producer)
Shutter Island (2010)
Inception (2010)
Django Unchained (2012)
The Great Gatsby (2013)
Runner Runner (2013)
The Wolf of Wall Street (2013)
The Revenant (2015)
The Audition (2015).
Curiosities
Interestingly, he was nominated for an Oscar five times: Best Supporting Actor for What's Eating Gilbert Grape, Best Actor for The Aviator, Blood Diamond and The Wolf of Wall Street. This generated a lot of jokes and talk of a supposed "curse" in Hollywood. But in 2015, he finally won the award thanks to his great performance in "The Revenant".
It should also be noted that DiCaprio is a committed environmentalist who has received praise from environmental groups for choosing to fly on commercial flights instead of private planes like most celebrities, and for driving an electric hybrid vehicle and having solar panels in his home.