Karl Lagerfeld Biography
Karl Lagerfeld (September 10, 1933 – September 19, 2019) was born in Hamburg, Germany. Designer considered one of the most relevant figures in the world of fashion. For his knowledge and undisputed talent was called the Kaiser of fashion. Lagerfeld's successful career began in the 1950s when he moved to Paris, he continued his studies and became known through the International Wool Secretariat, an award he won in the category of coats. Thanks to this award he made his way into the fashion scene, working as an assistant to Pierre Balmain, later joined the Italian firm Fendi and the Chanel house, which saved him from oblivion in a few years. After consolidating his career at Fendi and Chanel he founded his firm, which not only reaffirmed his talent but also made him one of the most important references in fashion
Early Years
Born into a upper-middle-class family, Lagerfeld studied at a private school in his hometown. During this period of training, he was noted for his intelligence and scathing personality, which was influenced by the character of his mother Elisabeth Bahlmann a cultured violinist daughter of the German politician, Karl Bahlmann; his father, Otto Lagerfeld was a renowned businessman, a descendant of a family of bankers, who earned his fortune by introducing evaporated milk in Germany.
While growing up in postwar Hamburg, Lagerfeld, longed for the splendor of the 80s of the 19th century, in which glamor and class flourished. When he finished primary school in Hamburg, he decided to move to France, where he continued his academic and artistic training. He attended Lycée Montaigne in Paris, an institution where he studied Drawing and History. However, he left school at sixteen.
Professional career
After settling in Paris he began to move in the Parisian fashion scene, designing and sketching his creations. In 1954, Karl Lagerfeld participated in the International Wool Secretariat, a fashion contest in which outstanding designers participated, who were making their way into the European fashion scene as Yves Mathieu-Saint-Laurent, a young designer considered Lagerfeld's rival, for his influence and talent. In the contest Saint-Laurent and Lagerfeld, they obtained the first position in the categories dressed and coats, respectively. Thanks to his triumph in the contest, Lagerfeld was hired as a junior assistant at Pierre Balmain, a renowned French firm, which at that time was seen as one of the most important sewing houses in the country. For this same period, his rival was hired by Dior, an event that accentuated the rivalry between young people.
Lagerfeld held the position of assistant at Pierre Balmain for about three years, as he got tired of not being able to shine in the firm with his work. As he mentioned in some interviews, he was not born to be an assistant; so he looked for a position more suited to his talent. After leaving Balmain, he was hired as creative director of House of Patou, a fashion house in which he designed numerous collections following Patou's style. After a short time, he resigned and began collaborating with the firm Tiziani, for which he designed various garments. Some of the sketches of this period were auctioned by the firm in 2014. In the course of these years, the brilliant designer dressed important figures like Elizabeth Taylor.
At the beginning of the 1960s, the young designer's career was strongly promoted, being hired by the fashion house Chloé, in which, after collaborating with few designs, he came to excel designing an entire collection. In 1967, he was hired by Fendi, to work in the department of clothing, accessories and leather accessories, in which he worked most of his life. His stage in Fendi is one of the most outstanding of his career, in the course of this Lagerfeld, he revolutionized the way Fendi presented himself, included various eclectic influences such as Eskimo-inspired designs, medieval armor, and kimonos, all these applying his vision, which was well-received by critics of the fashion scene. During his years at Fendi, he introduced successful ready-to-use lines and styles, which made Fendi a global fashion brand.
After excelling at Fendi for almost two decades, he was contacted by Alan Wertheimer, president of the Chanel house, who offered him the position of creative director of the house; by this time Chanel was going through a hard moment, barely kept afloat with the sales of perfumes and some clothing, since Gabrielle's death left the house uninspired and none of the designers hired in that period he had managed to recover the splendor and glamor that it had held for a long time. Taking into account the situation of the house, Lagerfeld considered the proposal as one of his biggest challenges, joined Chanel in 1983 and shortly after managed to consolidate the house again.
During the first years in the house, Lagerfeld, renewed the outdated style of Chanel, introducing appliques, sequins, and youth styles, without neglecting the elegance of the Chanel style. Starting the new millennium, Lagerfeld, decided to change his diet, losing 42 kilos in just one year, this feat was reported by him and his doctor in the bestseller The Karl Lagerfeld Diet (2004). With a new appearance he continued to design collections entire for Chanel and Fendi; per year he launched twelve collections, two for Fendi and ten with Chanel.
Lagerfeld, missed the most recent Chanel parade, due to fatigue, was subsequently admitted to the American Hospital in Paris, due to health problems. After several complications, he died on September 19, 2019.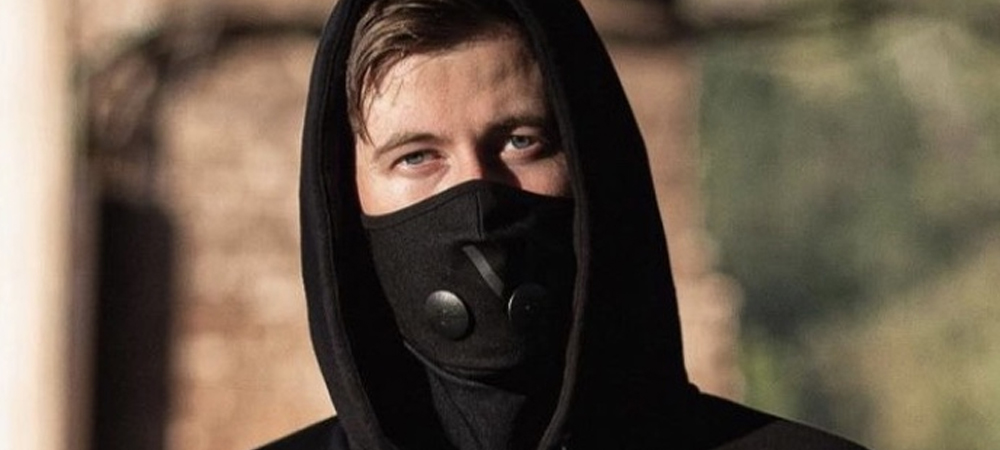 Alan Walker Biography
Alan Walker (August 24, 1997) DJ and producer. He was born in Northampton, England. He lived in Bergen, Norway because at the age of two his parents moved there for work reasons. His interest in music began when he met and closely followed the careers of producers like K-391 and Ahrix, Alan spent hours watching videos of them on YouTube, and also closely followed composers Steve Jablonsky and Hans Zimmer. Thus, Walker began to create his own music from his laptop. He began composing under the pseudonym DJ Walkzz.
His most popular composition in his beginnings was titled Fade (2014) its virtual launch was due to an error by Walker who uploaded it by mistake, but what he did not know is that it would be popular quickly with the public and the record label NoCopyrightSounds (NCS ) with whom he had signed a contract. NoCopyrightSounds launched Faded on its YouTube channel in late 2014. It was very successful and had over 300 million views.
The songs Specter and Force followed in 2015. The same year he managed to sign with the important Sony Music Entertainment (SME), they released Faded, a vocal and remastered version of Faded. The song had the vocal collaboration of Iselin Solheim and contained the instrumental version. Within a few weeks of the release, it began to lead the top positions on the European charts. It got 2 billion views on YouTube, making the song the most popular. Two months later, he released the acoustic version of it, titled Faded (Restrung). Then Walker released Sing Me to Sleep, singer Iselin Solheim reappeared, this time with an instrumental version.
Subsequently, he released three remixes, one of the Coldplay song Hymn for the Weekend, another of the Cash Cash & Digital Farm Animals Millionaire (ft. Nelly) song, and the last of Sia's song, Move Your Body. Before the end of 2016, his followers were able to enjoy his new single Alone. Noonie Bao collaborated. Later, an instrumental remix version and an acoustic version titled Alone (Restrung) was released.
It is important to mention that 2017 was a low production year for Alan Walker: he released his new single Tired, which featured the voice of Irish singer Gavin James and then a remix produced by Kygo was released. We must say that Walker has walked in the paths of the various branches of electronic music, for example, EDM, Progressive House, Drum & bass. He will soon be taking his music to Japan, South Korea, and other surrounding areas. The following year, he started performing in Canada. In 2018 he went on several tours of Europe and Asia.
Alan Walker Songs
Faded
Diamond Heart (feat. Sophia Somajo)
Alone
Darkside (feat. Au / Ra & Tomine Harket)
The Specter
All Falls Down (feat. Noah Cyrus & Digital Farm Animals)
Different World (feat. Sofia Carson, K-391 & CORSAK)
Ignite
Impossible
Sing me to sleep
Without love
Heart
Tired (feat. Gavin James)
Baby don't go
Specter
Do it all for you
Force
Heading Home (I Stand Alone)
My heart Stay.