Al Pacino Biography
Alfredo James Pacino, known as Al Pacino, is a well-known actor and director of film and theater in the United States. He is recognized as one of the best actors in the history of cinema, for all his career and number of awards received at the end of the twentieth century. He was born on April 25, 1940, in New York, and is the son of Rose Gerardi and Salvatore Pacino, both of Italian ascendance.
His school days were at Fiorello H. La Guardia high school in New York, where he showed interest in baseball and acting, so much so that he decided to drop out of school, although he kept studying English. Because of that decision, he had an argument with his mother and left home when he was 17. He worked as a waiter, doorman, messenger and other various jobs, to pay for his acting and theater studies.
He was part of Herbert Berghof Studio (HB studio) for 4 years and finally was admitted to the actors studio, where he studied the acting method and was a student of Lee Strasberg.
Theater
In 1967, he spent time at the Charles theater in Boston, where he worked on the play of Clifford Odets ¡Awake and Sing! And the work of Jean-Claude Van Itallie: America, hurray. A year later, he starred in the play the Indian wants the Bronx, directed by Israel Horovitz, where he played a vagabond named Murph and made a total of 177 presentations. While working on that play, Al Pacino won an Obie award for best actor. The excellent performance in the tables by the actor, made Martin Bregman offered to be his manager. The play the Indian wants the Bronx, allowed Al Pacino to travel for the first time to Italy and perform at the festival of two worlds in Spoleto.
On February 25, 1969, he debuted on Broadway with the play directed by Don Petersen: Does a tiger wear a necktie? Where he continued to show his great talent, so much that on April 20th he won the Tony Award for best actor of distribution in a play. Throughout the 1970s, he continued making successful presentations, which meant another tony award, this time for best leading actor in a play, in the play the basic training of Pavlo Hummel and interpreting Ricardo III.
In the 1980s, he continued to make successful plays, notably David Mamet's American Buffalo, for which he received a drama desk award nomination. In the 90s, Al Pacino worked on the re-release of the plays Hughie by Eugene O'neill, Salomé by Oscar Wilde and Orphans by Lyle Kessler. After this, Al Pacino would leave the theater to work in cine.
Al Pacino returned to the theater in 2010, in the play "The merchant of Venice" where he played the role of Shylock. The play was also taken to Broadway at the Broadhurst theater. The performance in the play earned him a Tony Award nomination as the best leading actor in a play. Around 2012, he was part of the Broadway revival of the play "Glengarry Glen Ross" in its thirtieth anniversary, staying until January 20, 2013.
Cine
His first appearance in the world of cinema was in 1969, in the movie "Me, Natalie". In 1970, he signed a contract with Creative Management Associates (CMA).
In 1971, Al Pacino was part of the movie "The panic in needle park" playing the role of a heroin addict. His excellent performance caught the attention Francis Ford Coppola who chose him to represent Michael Corleone in the movie "The Godfather" released in 1972. The good performance in "The Godfather" earned Al Pacino a nomination for the awards of the academy in the category best-supporting actor.
A year later, in 1973, he was the protagonist of the movie "Serpico", a story based on the corruption that was handled by the New York police. In that same year, he co-starred in the movie "Scarecrow" for which he was awarded the Palme d'or at the Cannes film festival. A year later, he starred again in the film "The godfather Part II" with which Al Pacino had his third Oscar nomination.
In 1975, he continued to reap successes, this time with the premiere of the film "Dog day afternoon" directed by Sidney Lumet. For this film, he was nominated again for the Oscar awards in the category of best actor. Two years later, he participated in the movie "Bobby Deerfield" where he played the role of a racing driver; for his excellent role, he was nominated for the golden globe as the best dramatic actor.
In the early 80s, the actor went through a time of crisis as the films "Cruising" and "Author! Author! " were big failures and strongly criticized by film experts.
In 1983, with the premiere of the movie "Scarface" where he played the Cuban drug trafficker Tony Montana, Al Pacino was recognized again, and his career took a new momentum. In addition, he was nominated for the Golden Globe awards for the interpretation of that role. By 1985, he worked on the personal project called "The local stigmatic" in which he starred in the play "Off-Broadway" by the English writer Heathcote Williams, which was a 50-minute film version. The film never premiered in cinema but was part of the Pacino box set: an actor's vision, launched in 2007.
Six years later, in 1989, Al Pacino returned to the cinema, after 4 years of absence; on that occasion, he was part of the film "Sea of ​​love" where he played the role of a detective. In 1990, he again played the role of Michael Corleone, in the godfather Part III, a film that had some difficulties since the script was rewritten and some actors resigned before filming. He also starred in the film "Frankie and Johnny" in 1991. In that film, he played a chef fresh out of jail.
He won the Oscar award for best actor in 1993, a prize he won thanks to his performance as lieutenant colonel retired from the united states army, Frank Slade, in the movie "Scent of a woman" released in 1992. By 1994, he was the protagonist of the crime drama "Carlito's way" where he played the role of a gangster who had just got out of prison and seeks rehabilitation with society. A year later, he was part of the film "Heat" where he played lieutenant Vincent Hanna.
In 1996, he was the protagonist of the movie "Looking for Richard" which was based on a docudrama with selected scenes of richard III by William Shakespeare. Around 1997, Al Pacino represented Satan in the supernatural thriller of the movie "The devil's advocate." in that same year, he played the role of a mobster in the movie "Donnie Brasco". Two years later, he worked on the films Any given Sunday and "The inside." In 2000, Al Pacino premiered the adaptation of the work "Chinese coffee" which took three years to complete and was financed by him. This movie was also included in an actor's vision. Three years later, he served as a supporting actor in the film "Gigli" which was a failure since it was not well-received by the public. After that, he played the lawyer Roy Cohn in the HBO miniseries "Angels in America" that performance earned him the Golden Globe award for the third time in 2004.
In 2004, he also played Shylock in the film adaptation of "The merchant of Venice." at that time, the career of Al Pacino was so prestigious, that in 2006 the American Film Institute honored him with the thirty-fifth AFI life achievement award. In November of that same year, the Philosophical University Society of Trinity College of Dublin honored Pacino with the honorary sponsorship of the society.
In 2010, the actor was part of the HBO channel series "You do not know Jack" where he played Dr. Jack Kevorkian and which performance earned Al Pacino his second Emmy Award as best actor and his fourth Golden Globe. Around May 2011, he announced that he would be awarded the Gloria award to the filmmaker at the Venice international film festival of 2011, for the movie "Wilde Salomé." in that film, Al Pacino played Herod Antipas.
In 2013, he starred in the HBO biopic "Phil Spector" which was based on the murder trial of music producer Phil Spector.
FILMOGRAPHY
Me, Natalie: 1969.
The Panic in Needle Park: 1971.
The Godfather: 1972.
Serpico: 1973.
Scarecrow: 1973.
The Godfather Part II: 1974.
Dog day Afternoon: 1975.
Bobby Deerfield: 1977.
… And justice for all: 1979.
Cruising: 1980.
Author! Author!: 1982.
Scarface: 1983.
Revolution: 1985.
Sea of Love: 1989.
The Local Stigmatic: 1990.
Dick Tracy: 1990.
The Godfather Part III: 1990.
Frankie and Johnny: 1991.
Glengarry Glen Ross: 1992.
Scent of a Woman: 1992.
Carlito's Way: 1993.
Two Bits: 1995.
Heat: 1995.
City Hall: 1996.
Looking for Richard: 1996.
Donnie Brasco: 1997.
The Devil's Advocate: 1997.
The Insider: 1999.
Any Given Sunday: 1999.
Chinese Coffee: 2000.
Insomnia: 2002.
Simone: 2002.
People I Know: 2002.
The Recruit: 2003.
Gigli: 2003.
Angels in America: 2003.
The merchant of Venice: 2004.
Two for the Money: 2005.
88 Minutes: 2007.
Ocean's Thirteen: 2007.
Righteous Kill: 2008.
You Don't Know Jack: 2010.
The Son of No One: 2011.
Wilde Salomé: 2011.
Jack and Jill: 2011.
Stand Up Guys: 2012.
Phil Spector: 2013.
Manglehorn: 2014.
The Humbling:2014.
Danny Collins: 2015.
Misconduct: 2016.
Hangman: 2017.
AWARDS
1 Oscar Awards.
4 Golden Globes.
2 BAFTA Awards.
2 Emmy Awards.
2 Tony Awards.
American Film Institute Award.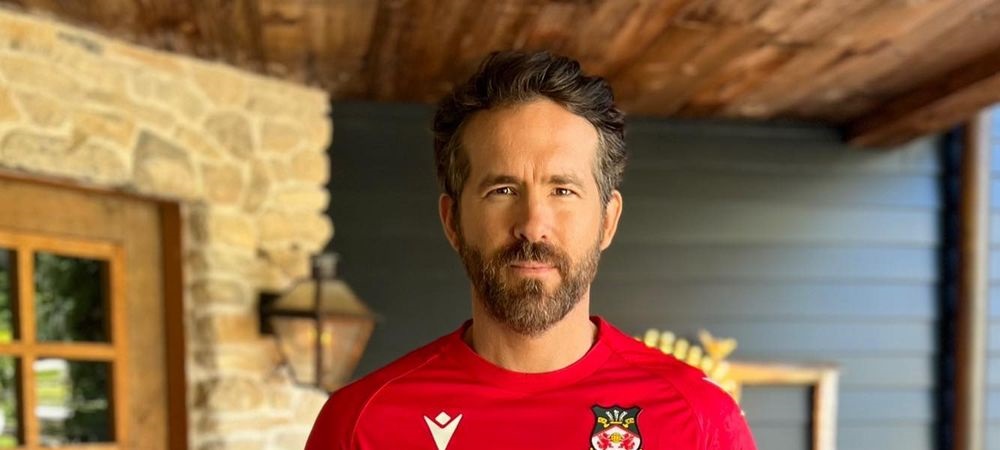 Biography of Ryan Reynolds
Ryan Rodney Reynolds was born on October 23, 1976 in Vancouver, Canada, and he is a well-known actor. When Ryan was born, his mother, Tammy, was a student and a salesperson, while his father, Jim, worked in wholesale food sales and also excelled as a semi-professional boxer. In addition, Ryan has three older siblings.
He studied in his hometown of Vancouver until 1994 when he decided to join a theater group as an extracurricular activity while attending Kwantlen College. However, his passion for acting became a vocation, and Ryan dropped out of college to devote all his time and energy to his acting career.
Debut as an actor
He quickly landed small roles in successful and memorable TV series such as "Sabrina the Teenage Witch" and "The X-Files". In 1998, his big break came with the series "Two Guys, a Girl and a Pizza Place", which ran until 2001 and catapulted him to fame. The show became very popular thanks to its great comedic content, an area where Reynolds demonstrated perfect skill, but this was not the first time that Ryan had made a name for himself in a Hollywood comedy, as he had already been in "Life During Wartime" in 1997.
Films
After working in several minor jobs, Ryan got his first major role as a protagonist in the crazy "Van Wilder – Animal Party", where he played a college party organizer. The success of the film opened doors for him to work alongside Michael Douglas in "Till Death Do Us Part", support Wesley Snipes in "Blade Trinity" or star in the horror movie "The Amityville Horror". However, at this stage of his career, Ryan stood out mainly as a protagonist in comedies such as "Just Friends", "Waiting" and "Harold & Kumar Go to White Castle". This led him to want to leave his comedic side behind, getting involved in different projects such as the thriller "Smokin' Aces", the independent film "Adventureland" and the action film "X-Men Origins: Wolverine". Later on, he also participated in romantic films such as "The Proposal" and "Definitely, Maybe". However, recognition of his acting ability did not come until Ryan was nominated for a Goya Award for his demanding role in "Buried". It is worth noting that he also brought to life the comic book hero "Green Lantern" and the renowned "Deadpool".
Contracts, curiosities
Prestigious brands like Hugo Boss have not been oblivious to Ryan Reynolds' popularity, charisma, and good looks, offering him contracts to be the face of one of their fragrances: Boss Bottled Night, a fragrance that, through great advertising, managed to convey an irresistible seductive effect.
Two curiosities can be highlighted from his work: first, the nearly 10 kilos of solid muscle he gained thanks to rigorous physical training to bring Hannibal King to life in "Blade: Trinity"; and second, his appearance on the animated TV series Zeroman, in which he lent his voice to the character Ty Cheese. In addition, like many Hollywood stars, Ryan Reynolds has an eccentricity outside the world of entertainment: a great passion for motorcycles, of which he owns three collector's items, one of which was designed exclusively for him and is none other than a Harley Davidson.
Romantic relationships
Regarding his personal life, Ryan Reynolds was in a romantic relationship with singer Alanis Morissette from 2002 to 2007. The couple got engaged in 2004, but in July 2006, People magazine reported that they had separated, although neither of them officially confirmed the news. Shortly after, in February 2007, they decided to end their engagement by mutual agreement. In May 2008, Reynolds announced his engagement to actress Scarlett Johansson, and they got married on September 27 of the same year. However, in December 2010, the couple announced in a statement to People magazine that they had decided to end their marriage.
So, on September 9, 2012, he married the actress Blake Lively in Mount Pleasant, South Carolina. In October 2014, they announced that they were expecting their first child, and in December of that same year, Ryan Reynolds and his wife Blake Lively became parents with the birth of their daughter: Ines. Later, on April 14, 2016, his wife's second pregnancy was confirmed, and on September 30, 2016, he became a father for the second time to a boy named James.