Al Pacino Biography
Alfredo James Pacino, known as Al Pacino, is a well-known actor and director of film and theater in the United States. He is recognized as one of the best actors in the history of cinema, for all his career and number of awards received at the end of the twentieth century. He was born on April 25, 1940, in New York, and is the son of Rose Gerardi and Salvatore Pacino, both of Italian ascendance.
His school days were at Fiorello H. La Guardia high school in New York, where he showed interest in baseball and acting, so much so that he decided to drop out of school, although he kept studying English. Because of that decision, he had an argument with his mother and left home when he was 17. He worked as a waiter, doorman, messenger and other various jobs, to pay for his acting and theater studies.
He was part of Herbert Berghof Studio (HB studio) for 4 years and finally was admitted to the actors studio, where he studied the acting method and was a student of Lee Strasberg.
Theater
In 1967, he spent time at the Charles theater in Boston, where he worked on the play of Clifford Odets ¡Awake and Sing! And the work of Jean-Claude Van Itallie: America, hurray. A year later, he starred in the play the Indian wants the Bronx, directed by Israel Horovitz, where he played a vagabond named Murph and made a total of 177 presentations. While working on that play, Al Pacino won an Obie award for best actor. The excellent performance in the tables by the actor, made Martin Bregman offered to be his manager. The play the Indian wants the Bronx, allowed Al Pacino to travel for the first time to Italy and perform at the festival of two worlds in Spoleto.
On February 25, 1969, he debuted on Broadway with the play directed by Don Petersen: Does a tiger wear a necktie? Where he continued to show his great talent, so much that on April 20th he won the Tony Award for best actor of distribution in a play. Throughout the 1970s, he continued making successful presentations, which meant another tony award, this time for best leading actor in a play, in the play the basic training of Pavlo Hummel and interpreting Ricardo III.
In the 1980s, he continued to make successful plays, notably David Mamet's American Buffalo, for which he received a drama desk award nomination. In the 90s, Al Pacino worked on the re-release of the plays Hughie by Eugene O'neill, Salomé by Oscar Wilde and Orphans by Lyle Kessler. After this, Al Pacino would leave the theater to work in cine.
Al Pacino returned to the theater in 2010, in the play "The merchant of Venice" where he played the role of Shylock. The play was also taken to Broadway at the Broadhurst theater. The performance in the play earned him a Tony Award nomination as the best leading actor in a play. Around 2012, he was part of the Broadway revival of the play "Glengarry Glen Ross" in its thirtieth anniversary, staying until January 20, 2013.
Cine
His first appearance in the world of cinema was in 1969, in the movie "Me, Natalie". In 1970, he signed a contract with Creative Management Associates (CMA).
In 1971, Al Pacino was part of the movie "The panic in needle park" playing the role of a heroin addict. His excellent performance caught the attention Francis Ford Coppola who chose him to represent Michael Corleone in the movie "The Godfather" released in 1972. The good performance in "The Godfather" earned Al Pacino a nomination for the awards of the academy in the category best-supporting actor.
A year later, in 1973, he was the protagonist of the movie "Serpico", a story based on the corruption that was handled by the New York police. In that same year, he co-starred in the movie "Scarecrow" for which he was awarded the Palme d'or at the Cannes film festival. A year later, he starred again in the film "The godfather Part II" with which Al Pacino had his third Oscar nomination.
In 1975, he continued to reap successes, this time with the premiere of the film "Dog day afternoon" directed by Sidney Lumet. For this film, he was nominated again for the Oscar awards in the category of best actor. Two years later, he participated in the movie "Bobby Deerfield" where he played the role of a racing driver; for his excellent role, he was nominated for the golden globe as the best dramatic actor.
In the early 80s, the actor went through a time of crisis as the films "Cruising" and "Author! Author! " were big failures and strongly criticized by film experts.
In 1983, with the premiere of the movie "Scarface" where he played the Cuban drug trafficker Tony Montana, Al Pacino was recognized again, and his career took a new momentum. In addition, he was nominated for the Golden Globe awards for the interpretation of that role. By 1985, he worked on the personal project called "The local stigmatic" in which he starred in the play "Off-Broadway" by the English writer Heathcote Williams, which was a 50-minute film version. The film never premiered in cinema but was part of the Pacino box set: an actor's vision, launched in 2007.
Six years later, in 1989, Al Pacino returned to the cinema, after 4 years of absence; on that occasion, he was part of the film "Sea of ​​love" where he played the role of a detective. In 1990, he again played the role of Michael Corleone, in the godfather Part III, a film that had some difficulties since the script was rewritten and some actors resigned before filming. He also starred in the film "Frankie and Johnny" in 1991. In that film, he played a chef fresh out of jail.
He won the Oscar award for best actor in 1993, a prize he won thanks to his performance as lieutenant colonel retired from the united states army, Frank Slade, in the movie "Scent of a woman" released in 1992. By 1994, he was the protagonist of the crime drama "Carlito's way" where he played the role of a gangster who had just got out of prison and seeks rehabilitation with society. A year later, he was part of the film "Heat" where he played lieutenant Vincent Hanna.
In 1996, he was the protagonist of the movie "Looking for Richard" which was based on a docudrama with selected scenes of richard III by William Shakespeare. Around 1997, Al Pacino represented Satan in the supernatural thriller of the movie "The devil's advocate." in that same year, he played the role of a mobster in the movie "Donnie Brasco". Two years later, he worked on the films Any given Sunday and "The inside." In 2000, Al Pacino premiered the adaptation of the work "Chinese coffee" which took three years to complete and was financed by him. This movie was also included in an actor's vision. Three years later, he served as a supporting actor in the film "Gigli" which was a failure since it was not well-received by the public. After that, he played the lawyer Roy Cohn in the HBO miniseries "Angels in America" that performance earned him the Golden Globe award for the third time in 2004.
In 2004, he also played Shylock in the film adaptation of "The merchant of Venice." at that time, the career of Al Pacino was so prestigious, that in 2006 the American Film Institute honored him with the thirty-fifth AFI life achievement award. In November of that same year, the Philosophical University Society of Trinity College of Dublin honored Pacino with the honorary sponsorship of the society.
In 2010, the actor was part of the HBO channel series "You do not know Jack" where he played Dr. Jack Kevorkian and which performance earned Al Pacino his second Emmy Award as best actor and his fourth Golden Globe. Around May 2011, he announced that he would be awarded the Gloria award to the filmmaker at the Venice international film festival of 2011, for the movie "Wilde Salomé." in that film, Al Pacino played Herod Antipas.
In 2013, he starred in the HBO biopic "Phil Spector" which was based on the murder trial of music producer Phil Spector.
FILMOGRAPHY
Me, Natalie: 1969.
The Panic in Needle Park: 1971.
The Godfather: 1972.
Serpico: 1973.
Scarecrow: 1973.
The Godfather Part II: 1974.
Dog day Afternoon: 1975.
Bobby Deerfield: 1977.
… And justice for all: 1979.
Cruising: 1980.
Author! Author!: 1982.
Scarface: 1983.
Revolution: 1985.
Sea of Love: 1989.
The Local Stigmatic: 1990.
Dick Tracy: 1990.
The Godfather Part III: 1990.
Frankie and Johnny: 1991.
Glengarry Glen Ross: 1992.
Scent of a Woman: 1992.
Carlito's Way: 1993.
Two Bits: 1995.
Heat: 1995.
City Hall: 1996.
Looking for Richard: 1996.
Donnie Brasco: 1997.
The Devil's Advocate: 1997.
The Insider: 1999.
Any Given Sunday: 1999.
Chinese Coffee: 2000.
Insomnia: 2002.
Simone: 2002.
People I Know: 2002.
The Recruit: 2003.
Gigli: 2003.
Angels in America: 2003.
The merchant of Venice: 2004.
Two for the Money: 2005.
88 Minutes: 2007.
Ocean's Thirteen: 2007.
Righteous Kill: 2008.
You Don't Know Jack: 2010.
The Son of No One: 2011.
Wilde Salomé: 2011.
Jack and Jill: 2011.
Stand Up Guys: 2012.
Phil Spector: 2013.
Manglehorn: 2014.
The Humbling:2014.
Danny Collins: 2015.
Misconduct: 2016.
Hangman: 2017.
AWARDS
1 Oscar Awards.
4 Golden Globes.
2 BAFTA Awards.
2 Emmy Awards.
2 Tony Awards.
American Film Institute Award.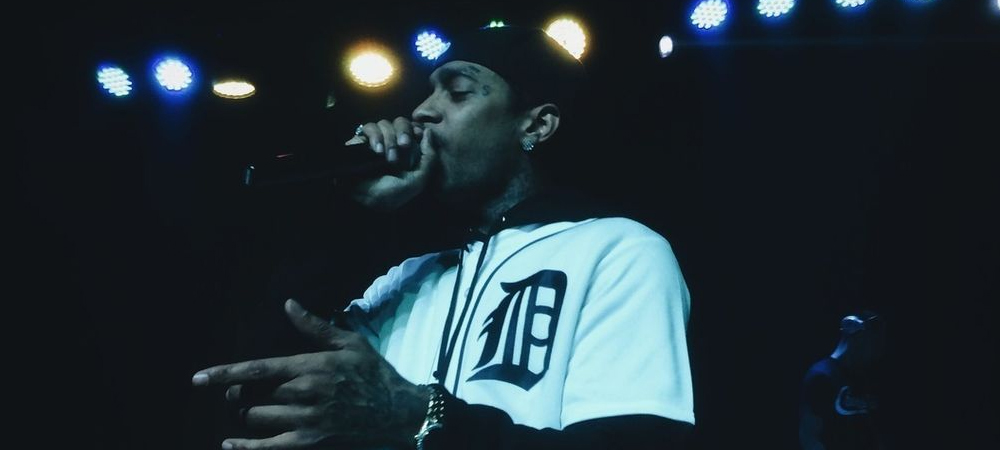 Nipsey Hussle Biography
Ermias Asghedom (August 15, 1985 – March 31, 2019), better known as Nipsey Hussle, was an American rapper, businessman, and community activist, who rose to fame in 2018 with his debut album Victory Lab. Nipsey began his career towards the mid-2000s releasing several successful mixtapes such as Slauson Boy Volume 1, Bullets Ain't Got No Name series and The Marathon. His fame came to him, along with his first Grammy nomination, with his debut album in 2018. He had previously created his label All Money In No Money Out (2010).
Following his death, he received two posthumous Grammys for the songs Racks in the Middle and Higher. He was known for his social work on behalf of the Crenshaw community.
Early years
He was born in Los Angeles, United States, on August 15, 1985. Son of Angelique Smith and Eritrean immigrant Dawit Asghedom, he grew up in Crenshaw, a neighborhood located south of Los Angeles, with his siblings Samiel and Samantha. He attended Hamilton High School but dropped out before graduating. Since he was little he looked for a way to help around the home, so over time, he began to work selling different products on the street.
After leaving school he became involved in the world of gangs, however, he turned away from it when he realized that it was not what he expected for his future. Decided then to dedicate himself to music, he sold everything that linked him to the gangs and worked for a time to buy his own production tools. After finishing his studies, he began to write and produce his own mixtapes, which he sold from a car. After finding inspiration from a trip he took to Eritrea with his father and spending time in prison, Nipsey turned fully to his career and business. He always looked for ways to start and help the community in which he grew up: giving jobs, helping students, renovating public spaces, etc …
Community activist
Nipsey was admired for his work at Crenshaw because instead of moving or investing in hedge funds, he preferred to help the community by boosting the local economy.
Career
In late 2005, Nipsey Hussle released his first mixtape, Slauson Boy Volume 1, independently, to great local success. By then he already had a fan base at the regional level, so it took him a while to sign a contract with the Epic Records and Cinematic Music Group labels. Later, the first volumes of the Bullets Ain't Got No Name series appeared, with which he expanded his popularity. Burner on My Lap, Ridin Slow, Aint No Black Superman, Hussle in the House and It's Hard out Here, were some of the songs included in the series.
By 2009, Nipsey would make a name for himself collaborating with Drake on Killer and with Snoop Dog on Upside Down. He also released Bullets Ain't Got No Name vol.3 and in 2010, he left Epic and opened his own label All Money In No Money Out. Under this label, he would soon release The Marathon, a mixtape in which hits such as Love ?, Mr. Untouchable, Young Rich and Famous and Late Nights and Early Mornings appeared. He also created The Marathon Clothing at that time, a sports and casual clothing brand that was based in his neighborhood. He then released the mixtape The Marathon Continues (2011), participated in the We Are the World 25 for Haiti campaign, and was featured in the popular XXL Magazine Annual Freshman Top Ten.
In 2013 came Crenshaw, a mixtape that would become famous because Jay-Z himself bought 100 copies for $ 100 each.
Victory Lap
After many delays, Nipsey would release his long-awaited debut album Victory Lap, on February 16, 2018, to great success. It was praised by critics and received a Grammy nomination for best rap album of the year. It was such a success that many singles entered the Billboard and Itunes charts. However, Nipsey did not enjoy much fame.
Death
Hussle was assassinated on March 31, 2019, outside his store in South Los Angeles. He was shot multiple times by a man he had previously clashed with, he was arrested and charged with murder on April 2 of the same year. After his death, many personalities expressed the pain caused by the news. It is worth mentioning that the Mayor of Los Angeles himself gave his condolences to the family, recognizing Hussle's social work in Crenshaw.
He was the partner of actress Lauren London and was the father of two children.
Sales strategies and greatest hits
Hussle was known for his sales strategies, since, he used to upload his singles in free download and then sell some limited editions for a cost of 100 to 1000 dollars. It promoted the sale of his work with campaigns such as Proud2Pay and Mailbox Money, in which he gave special incentives (autographed photos, dedication calls, tickets to his studio, and special events) to buyers. His revolutionary ideas promised him a fruitful career.
Some of his greatest hits
Rose Clique
Forever On My Fly Shit
Thas Wat Hoes Do Proud of That (with Rick Ross)
Face the world
Bless, 1 of 1
Where Yo Money At
Fuck Donald Trump
Higher
Young Rich and Famous