Zac Efron Biography
Zachary David Alexander Efron, better known as Zac Efron, is an American film and television actor, recognized for his participation in the High School Musical films and other well-known films. He was born on October 18, 1987, in San Luis Obispo, California and is the son of David Efron and Starla Baskett.
He studied at the Institute of the Californian town of Arroyo Grande. At the age of 11, his father motivated him to try acting, so he started making theatrical presentations at school. He worked in a theater called The Great American Melodrama and Vaudeville and simultaneously began to take singing lessons. The young student participated, in plays like Gypsy, Peter Pan, or The Boy Who Would Not Grow Up; Little Shop of Horrors; and The Music Man. For his excellent performance, his theater teacher recommended him with an agent in Los Angeles, and later signed a contract with the Creative Artists Agency.
Zac Efron also studied at the Pacific Conservatory of Performing Arts, a school located in Santa Maria, California, where he had the opportunity to act as "a young player" during the years 2000 and 2001.
In 2006, he graduated from Arroyo in San Angelo Gymnasium and was immediately accepted at the University of Southern California, where he finally decided to postpone his studies to dedicate himself to acting and to work on film projects.
EFRON IN CINE AND TELEVISION
Zac Efron began his professional career as an actor in 2002 when he had an appearance as a guest on Fox Firefly's television series. A year later, he was part of the ER medical drama and on the CBS series The Guardian.
He made his debut in the cine in 2003, when he played the supporting role in the movie Melinda's World. He was also the protagonist of the television movie Miracle Run, where he played Steven Morgan, one of two autistic twins. Thanks to his excellent performance, he received the Young Artist Award nomination for "Best performance in a television movie, miniseries or special".
His career began to advance when he played Cameron Blade in the Warner Channel series "Summerland" where he gradually became a regular member of the cast, becoming permanent from his second season in 2004. His participation in the program finished since it was retired from the programming in the year 2005 due to the low audience. In 2005, he was also part of the music video for the song "Sick Inside" by Hope Partlow. Later he had special appearances in the CSI programs: Miami, The Life Suite of Zack & Cody, NCIS and The Replacements.
In 2006, Zac Efron was the protagonist of the Disney Channel movie "High School Musical" where he played Troy Bolton, a popular student, and captain of the basketball team. The film made the actor have great recognition. In the month of August of that same year, he managed to win a Teen Choice Award as "Advanced Star" and "Choice for Chemistry".
After the premiere of High School Musical, Zac Efron was on the Billboard charts with the songs from the movie "Get'cha Head in the Game" and "Breaking Free" in which he made a pairing with Vanessa Hudgens. The song "We Are All In This Together" was credited to the entire cast of High School Musical. Efron was also part of the 2006 Disney Channel Games as captain of Red Team.
On April 7, 2007, he was part of an episode of Punk'd. He was also the lead actor in the music video for Vanessa Hudgens' single "Say OK" which premiered on March 16 of that year on the Disney Channel. On the same year, he was named one of the 100 most beautiful people by People magazine.
By August 17, 2007, the movie High School Musical 2 was released, and Zac Efron played the same role as the previous film. His excellent performance made him appear on the cover of Rolling Stone magazine. The article about him revealed that he hoped to one day interpret an action hero.
He repeated his role in High School Musical 3: Senior Year, which was released on October 24, 2008. Then, he would play a 17-year-old in the movie "17 again" a dramatic comedy produced by Adam Shankman.
In 2009, Zac Efron played Richard Samuels in the drama "Me and Orson Welles." On April 8th of that year, he participated in a short video entitled "Zac Efron's Pool Party" for the Funny or Die page. On April 11, 2009, he hosted an episode of Saturday Night Live.
Zac Efron has also starred in some ads, along with Kristen Bell and Sean Combs, promoted the 2010 MTV Movie Awards. He was also part of the film Charlie St. Cloud, which was released on July 30 of that year.
FILMOGRPHY
CINE
2003: Melinda's World.
2003: The Big Wide World of Carl Laemke.
2004: Miracle Run.
2005: The Derby Stallion.
2006: High School Musical.
2007: High School Musical 2.
2008: High School Musical 3: The Graduation.
2009: 17 Again.
2009: Me and Orson Welles.
2010: Charlie St. Cloud.
2011: New Year's Eve.
2012: Liberal Arts.
2012: The Lorax.
2012: The Lucky One.
2012: The Paperboy.
2012: At Any Price.
2013: Parkland.
2014: That Awkward Moment.
2014: Neighbors.
2015: We Are Your Friends.
2016: Dirty Grandpa.
2016: Neighbors 2: Sorority Rising.
2016: Mike and Dave Need Wedding Dates.
2016: The Disaster Artist.
2017: Baywatch.
2017: The Greatest Showman.
TELEVISION
2002: Firefly (Episode: "Safe").
2003: The Guardian (Episode: "Without Consent").
2003: ER (Episode: "Dear Abby").
2004-2005: Summerland (16 episodes).
2005: CSI Miami (Episode: "Sex & Taxes").
2005: The Replacements (Episodes: "Davey Hunkerhoff" and "Ratted Out").
2006: Heist (Episode: "Pilot").
2006: The Suite Life of Zack and Cody (Episode: "Odd Couples").
2006: NCIS (Episode: "Deception").
2008: Robot Chicken (Episode: "Tell Mom").
2009: Robot Chicken (Episode: "I love them").
2009: Saturday Night Live (Episodes: 2).
2009: Entourage (Episode: "Security Briefs").
2010: Robot Chicken (Episodes: "Robot Chicken: Star Wars Episode III").
DISCOGRAPHY
2006: High School Musical.
2007: Hairspray
2007: High School Musical 2.
2008: High School Musical 3: The Graduation.
AWARDS
Teen Choice Awards Best actor, High School Musical: 2006.
Teen Choice Awards Best actor, High School Musical 2: 2007.
Kids Choice Awards Best actor, High School Musical 2: 2007.
Hollywood Film Award Cast of the year, Hairspray: 2007.
Young Hollywood Award Best actor, Hairspray: 2007.
MTV Movie Awards Best actor, Hairspray: 2008.
Teen Choice Awards Best actor, High School Musical 3: Senior Year: 2009.
MTV Movie Awards Best actor, High School Musical 3: Senior Year: 2009.
Maui Film Festival Award, High School Musical 3: Senior Year y 17 again: 2010.
People's Choice Awards, 2011.
Teen Choice Awards, 2011.
Teen Choice Awards Best Drama Actor: The Lucky One: 2012.
Teen Choice Awards Best Romantic Actor, The Lucky One: 2012.
People's Choice Awards Favorite Dramatic Actor, The Lucky One: 2013.
MTV Movie Awards, That Awkward Moment: 2014.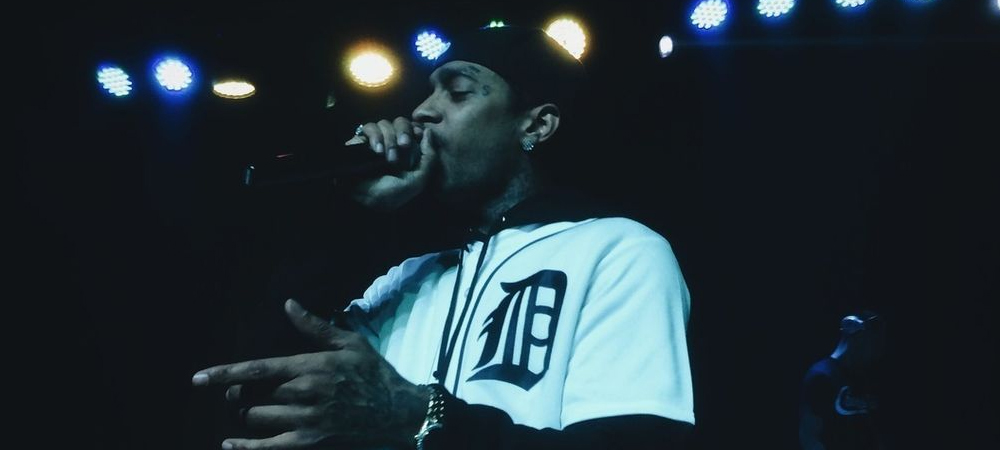 Nipsey Hussle Biography
Ermias Asghedom (August 15, 1985 – March 31, 2019), better known as Nipsey Hussle, was an American rapper, businessman, and community activist, who rose to fame in 2018 with his debut album Victory Lab. Nipsey began his career towards the mid-2000s releasing several successful mixtapes such as Slauson Boy Volume 1, Bullets Ain't Got No Name series and The Marathon. His fame came to him, along with his first Grammy nomination, with his debut album in 2018. He had previously created his label All Money In No Money Out (2010).
Following his death, he received two posthumous Grammys for the songs Racks in the Middle and Higher. He was known for his social work on behalf of the Crenshaw community.
Early years
He was born in Los Angeles, United States, on August 15, 1985. Son of Angelique Smith and Eritrean immigrant Dawit Asghedom, he grew up in Crenshaw, a neighborhood located south of Los Angeles, with his siblings Samiel and Samantha. He attended Hamilton High School but dropped out before graduating. Since he was little he looked for a way to help around the home, so over time, he began to work selling different products on the street.
After leaving school he became involved in the world of gangs, however, he turned away from it when he realized that it was not what he expected for his future. Decided then to dedicate himself to music, he sold everything that linked him to the gangs and worked for a time to buy his own production tools. After finishing his studies, he began to write and produce his own mixtapes, which he sold from a car. After finding inspiration from a trip he took to Eritrea with his father and spending time in prison, Nipsey turned fully to his career and business. He always looked for ways to start and help the community in which he grew up: giving jobs, helping students, renovating public spaces, etc …
Community activist
Nipsey was admired for his work at Crenshaw because instead of moving or investing in hedge funds, he preferred to help the community by boosting the local economy.
Career
In late 2005, Nipsey Hussle released his first mixtape, Slauson Boy Volume 1, independently, to great local success. By then he already had a fan base at the regional level, so it took him a while to sign a contract with the Epic Records and Cinematic Music Group labels. Later, the first volumes of the Bullets Ain't Got No Name series appeared, with which he expanded his popularity. Burner on My Lap, Ridin Slow, Aint No Black Superman, Hussle in the House and It's Hard out Here, were some of the songs included in the series.
By 2009, Nipsey would make a name for himself collaborating with Drake on Killer and with Snoop Dog on Upside Down. He also released Bullets Ain't Got No Name vol.3 and in 2010, he left Epic and opened his own label All Money In No Money Out. Under this label, he would soon release The Marathon, a mixtape in which hits such as Love ?, Mr. Untouchable, Young Rich and Famous and Late Nights and Early Mornings appeared. He also created The Marathon Clothing at that time, a sports and casual clothing brand that was based in his neighborhood. He then released the mixtape The Marathon Continues (2011), participated in the We Are the World 25 for Haiti campaign, and was featured in the popular XXL Magazine Annual Freshman Top Ten.
In 2013 came Crenshaw, a mixtape that would become famous because Jay-Z himself bought 100 copies for $ 100 each.
Victory Lap
After many delays, Nipsey would release his long-awaited debut album Victory Lap, on February 16, 2018, to great success. It was praised by critics and received a Grammy nomination for best rap album of the year. It was such a success that many singles entered the Billboard and Itunes charts. However, Nipsey did not enjoy much fame.
Death
Hussle was assassinated on March 31, 2019, outside his store in South Los Angeles. He was shot multiple times by a man he had previously clashed with, he was arrested and charged with murder on April 2 of the same year. After his death, many personalities expressed the pain caused by the news. It is worth mentioning that the Mayor of Los Angeles himself gave his condolences to the family, recognizing Hussle's social work in Crenshaw.
He was the partner of actress Lauren London and was the father of two children.
Sales strategies and greatest hits
Hussle was known for his sales strategies, since, he used to upload his singles in free download and then sell some limited editions for a cost of 100 to 1000 dollars. It promoted the sale of his work with campaigns such as Proud2Pay and Mailbox Money, in which he gave special incentives (autographed photos, dedication calls, tickets to his studio, and special events) to buyers. His revolutionary ideas promised him a fruitful career.
Some of his greatest hits
Rose Clique
Forever On My Fly Shit
Thas Wat Hoes Do Proud of That (with Rick Ross)
Face the world
Bless, 1 of 1
Where Yo Money At
Fuck Donald Trump
Higher
Young Rich and Famous