Zac Efron Biography
Zachary David Alexander Efron, better known as Zac Efron, is an American film and television actor, recognized for his participation in the High School Musical films and other well-known films. He was born on October 18, 1987, in San Luis Obispo, California and is the son of David Efron and Starla Baskett.
He studied at the Institute of the Californian town of Arroyo Grande. At the age of 11, his father motivated him to try acting, so he started making theatrical presentations at school. He worked in a theater called The Great American Melodrama and Vaudeville and simultaneously began to take singing lessons. The young student participated, in plays like Gypsy, Peter Pan, or The Boy Who Would Not Grow Up; Little Shop of Horrors; and The Music Man. For his excellent performance, his theater teacher recommended him with an agent in Los Angeles, and later signed a contract with the Creative Artists Agency.
Zac Efron also studied at the Pacific Conservatory of Performing Arts, a school located in Santa Maria, California, where he had the opportunity to act as "a young player" during the years 2000 and 2001.
In 2006, he graduated from Arroyo in San Angelo Gymnasium and was immediately accepted at the University of Southern California, where he finally decided to postpone his studies to dedicate himself to acting and to work on film projects.
EFRON IN CINE AND TELEVISION
Zac Efron began his professional career as an actor in 2002 when he had an appearance as a guest on Fox Firefly's television series. A year later, he was part of the ER medical drama and on the CBS series The Guardian.
He made his debut in the cine in 2003, when he played the supporting role in the movie Melinda's World. He was also the protagonist of the television movie Miracle Run, where he played Steven Morgan, one of two autistic twins. Thanks to his excellent performance, he received the Young Artist Award nomination for "Best performance in a television movie, miniseries or special".
His career began to advance when he played Cameron Blade in the Warner Channel series "Summerland" where he gradually became a regular member of the cast, becoming permanent from his second season in 2004. His participation in the program finished since it was retired from the programming in the year 2005 due to the low audience. In 2005, he was also part of the music video for the song "Sick Inside" by Hope Partlow. Later he had special appearances in the CSI programs: Miami, The Life Suite of Zack & Cody, NCIS and The Replacements.
In 2006, Zac Efron was the protagonist of the Disney Channel movie "High School Musical" where he played Troy Bolton, a popular student, and captain of the basketball team. The film made the actor have great recognition. In the month of August of that same year, he managed to win a Teen Choice Award as "Advanced Star" and "Choice for Chemistry".
After the premiere of High School Musical, Zac Efron was on the Billboard charts with the songs from the movie "Get'cha Head in the Game" and "Breaking Free" in which he made a pairing with Vanessa Hudgens. The song "We Are All In This Together" was credited to the entire cast of High School Musical. Efron was also part of the 2006 Disney Channel Games as captain of Red Team.
On April 7, 2007, he was part of an episode of Punk'd. He was also the lead actor in the music video for Vanessa Hudgens' single "Say OK" which premiered on March 16 of that year on the Disney Channel. On the same year, he was named one of the 100 most beautiful people by People magazine.
By August 17, 2007, the movie High School Musical 2 was released, and Zac Efron played the same role as the previous film. His excellent performance made him appear on the cover of Rolling Stone magazine. The article about him revealed that he hoped to one day interpret an action hero.
He repeated his role in High School Musical 3: Senior Year, which was released on October 24, 2008. Then, he would play a 17-year-old in the movie "17 again" a dramatic comedy produced by Adam Shankman.
In 2009, Zac Efron played Richard Samuels in the drama "Me and Orson Welles." On April 8th of that year, he participated in a short video entitled "Zac Efron's Pool Party" for the Funny or Die page. On April 11, 2009, he hosted an episode of Saturday Night Live.
Zac Efron has also starred in some ads, along with Kristen Bell and Sean Combs, promoted the 2010 MTV Movie Awards. He was also part of the film Charlie St. Cloud, which was released on July 30 of that year.
FILMOGRPHY
CINE
2003: Melinda's World.
2003: The Big Wide World of Carl Laemke.
2004: Miracle Run.
2005: The Derby Stallion.
2006: High School Musical.
2007: High School Musical 2.
2008: High School Musical 3: The Graduation.
2009: 17 Again.
2009: Me and Orson Welles.
2010: Charlie St. Cloud.
2011: New Year's Eve.
2012: Liberal Arts.
2012: The Lorax.
2012: The Lucky One.
2012: The Paperboy.
2012: At Any Price.
2013: Parkland.
2014: That Awkward Moment.
2014: Neighbors.
2015: We Are Your Friends.
2016: Dirty Grandpa.
2016: Neighbors 2: Sorority Rising.
2016: Mike and Dave Need Wedding Dates.
2016: The Disaster Artist.
2017: Baywatch.
2017: The Greatest Showman.
TELEVISION
2002: Firefly (Episode: "Safe").
2003: The Guardian (Episode: "Without Consent").
2003: ER (Episode: "Dear Abby").
2004-2005: Summerland (16 episodes).
2005: CSI Miami (Episode: "Sex & Taxes").
2005: The Replacements (Episodes: "Davey Hunkerhoff" and "Ratted Out").
2006: Heist (Episode: "Pilot").
2006: The Suite Life of Zack and Cody (Episode: "Odd Couples").
2006: NCIS (Episode: "Deception").
2008: Robot Chicken (Episode: "Tell Mom").
2009: Robot Chicken (Episode: "I love them").
2009: Saturday Night Live (Episodes: 2).
2009: Entourage (Episode: "Security Briefs").
2010: Robot Chicken (Episodes: "Robot Chicken: Star Wars Episode III").
DISCOGRAPHY
2006: High School Musical.
2007: Hairspray
2007: High School Musical 2.
2008: High School Musical 3: The Graduation.
AWARDS
Teen Choice Awards Best actor, High School Musical: 2006.
Teen Choice Awards Best actor, High School Musical 2: 2007.
Kids Choice Awards Best actor, High School Musical 2: 2007.
Hollywood Film Award Cast of the year, Hairspray: 2007.
Young Hollywood Award Best actor, Hairspray: 2007.
MTV Movie Awards Best actor, Hairspray: 2008.
Teen Choice Awards Best actor, High School Musical 3: Senior Year: 2009.
MTV Movie Awards Best actor, High School Musical 3: Senior Year: 2009.
Maui Film Festival Award, High School Musical 3: Senior Year y 17 again: 2010.
People's Choice Awards, 2011.
Teen Choice Awards, 2011.
Teen Choice Awards Best Drama Actor: The Lucky One: 2012.
Teen Choice Awards Best Romantic Actor, The Lucky One: 2012.
People's Choice Awards Favorite Dramatic Actor, The Lucky One: 2013.
MTV Movie Awards, That Awkward Moment: 2014.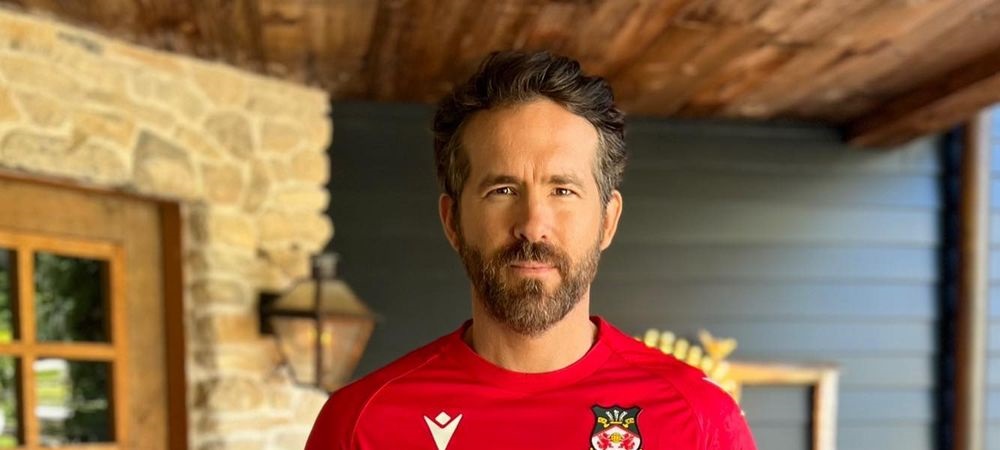 Biography of Ryan Reynolds
Ryan Rodney Reynolds was born on October 23, 1976 in Vancouver, Canada, and he is a well-known actor. When Ryan was born, his mother, Tammy, was a student and a salesperson, while his father, Jim, worked in wholesale food sales and also excelled as a semi-professional boxer. In addition, Ryan has three older siblings.
He studied in his hometown of Vancouver until 1994 when he decided to join a theater group as an extracurricular activity while attending Kwantlen College. However, his passion for acting became a vocation, and Ryan dropped out of college to devote all his time and energy to his acting career.
Debut as an actor
He quickly landed small roles in successful and memorable TV series such as "Sabrina the Teenage Witch" and "The X-Files". In 1998, his big break came with the series "Two Guys, a Girl and a Pizza Place", which ran until 2001 and catapulted him to fame. The show became very popular thanks to its great comedic content, an area where Reynolds demonstrated perfect skill, but this was not the first time that Ryan had made a name for himself in a Hollywood comedy, as he had already been in "Life During Wartime" in 1997.
Films
After working in several minor jobs, Ryan got his first major role as a protagonist in the crazy "Van Wilder – Animal Party", where he played a college party organizer. The success of the film opened doors for him to work alongside Michael Douglas in "Till Death Do Us Part", support Wesley Snipes in "Blade Trinity" or star in the horror movie "The Amityville Horror". However, at this stage of his career, Ryan stood out mainly as a protagonist in comedies such as "Just Friends", "Waiting" and "Harold & Kumar Go to White Castle". This led him to want to leave his comedic side behind, getting involved in different projects such as the thriller "Smokin' Aces", the independent film "Adventureland" and the action film "X-Men Origins: Wolverine". Later on, he also participated in romantic films such as "The Proposal" and "Definitely, Maybe". However, recognition of his acting ability did not come until Ryan was nominated for a Goya Award for his demanding role in "Buried". It is worth noting that he also brought to life the comic book hero "Green Lantern" and the renowned "Deadpool".
Contracts, curiosities
Prestigious brands like Hugo Boss have not been oblivious to Ryan Reynolds' popularity, charisma, and good looks, offering him contracts to be the face of one of their fragrances: Boss Bottled Night, a fragrance that, through great advertising, managed to convey an irresistible seductive effect.
Two curiosities can be highlighted from his work: first, the nearly 10 kilos of solid muscle he gained thanks to rigorous physical training to bring Hannibal King to life in "Blade: Trinity"; and second, his appearance on the animated TV series Zeroman, in which he lent his voice to the character Ty Cheese. In addition, like many Hollywood stars, Ryan Reynolds has an eccentricity outside the world of entertainment: a great passion for motorcycles, of which he owns three collector's items, one of which was designed exclusively for him and is none other than a Harley Davidson.
Romantic relationships
Regarding his personal life, Ryan Reynolds was in a romantic relationship with singer Alanis Morissette from 2002 to 2007. The couple got engaged in 2004, but in July 2006, People magazine reported that they had separated, although neither of them officially confirmed the news. Shortly after, in February 2007, they decided to end their engagement by mutual agreement. In May 2008, Reynolds announced his engagement to actress Scarlett Johansson, and they got married on September 27 of the same year. However, in December 2010, the couple announced in a statement to People magazine that they had decided to end their marriage.
So, on September 9, 2012, he married the actress Blake Lively in Mount Pleasant, South Carolina. In October 2014, they announced that they were expecting their first child, and in December of that same year, Ryan Reynolds and his wife Blake Lively became parents with the birth of their daughter: Ines. Later, on April 14, 2016, his wife's second pregnancy was confirmed, and on September 30, 2016, he became a father for the second time to a boy named James.