Sebastián Yatra biography
Sebastián Obando Giraldo, known in the world of music as Sebastián Yatra, is a singer, composer, ballad artist and romantic Colombian, recognized because in his short career he has been awarded a HEAT Latin Music Awards, a Shock Award and nominated by the Youth awards, Latin Italian Music Awards, and MTV Europe Awards. He was born in Medellín, Antioquia, on October 15, 1994.
After a while, he moved with his family to Cartagena de Indias, but at the age of 5, he settled in the city of Miami, United States, where he did his academic and artistic studies. Sebastián Yatra definitely got into music when he was 12 years old when he began to sing and write his first songs. In addition, he took piano, guitar and vocal technique classes.
On September 30, 2013, Sebastián Yatra released his first single "El Psicólogo" a pop ballad mixed with Reggae; the song was produced by Yhonny Atella, Ender Thomas and the materialization of Tom Coyne from "Sterling Sound New York". The video of the song was recorded by filmmaker Simon Brand on the beaches of Malibu California. The song was received with great success in the United States; also, from countries such as Venezuela, Ecuador, and Mexico. He also managed to be cataloged in his country, as a revelation singer of pop music.
For the year 2014, Sebastián Yatra consolidated his second single titled "Para Olvidar" composed by him and Mauricio Rengifo of the Colombian duo Cali & El Dandee. The song was placed in the first places of the audience in the Colombian radio stations, of Venezuela and Ecuador. That same year he also released the song "Todo lo siento".
In the first semester of 2015, Sebastián Yatra invited Colombian artists: Juan David Gálvez, from Alkilados and Mike Bahía to compose his new song in a Pop version entitled "No me llames." The song managed to locate itself in the position 14 in the musical scene of Mexico, which caused that the singer realized his first promotional tour in Guadalajara, Puebla, and Querétaro. It was a very successful tour, as it received several invitations to participate in several festivals. That same year, the singer was invited by the producer Dj Juan Magán and the duo Cali & El Dandee, to collaborate on the song "Por Fin Te encontré". The single debuted at number one in iTunes Colombia, in iTunes pop Spain, was in the top # 10 in iTunes Argentina, Ecuador and Peru.
At the end of 2015, he presented his new single called "Como Mirarte". This issue was promoted in different Spanish-speaking countries and ranked number 2 in the Top Latino National.
For the year 2016, Sebastián Yatra obtained his first nomination in the Premios Juventud in the category "Producers Choice Awards". In the month of April, he was invited to the Estadio Azteca, to participate in the "Event 40 Mexico" where he was consecrated as one of the most important promising artists in Latin America. After the international television channel, HTV announced the nominees for the 2016 HEAT Awards, among which was the Colombian singer, in the category "Revelation Artist". Months later he won the first statuette of his musical career.
On July 8, 2016, he released his "Traicionera" single, which was a total success from the first week on the air. He occupied the first places in Latin America, the United States, Spain, and Portugal. In addition, the song transcended borders and Sebastián became one of the referents of Colombian music, which motivated him to start his first promotional tour in the United States.
Starting the year 2017, he released the single "Ya No Hay Nadie Que Nos Pare" which had the collaboration of Argentine singer Martina Alejandra Stoessel. He played the song "Traicionera" at the Lo Nuestro Awards gala. In addition, he presented the song "Alguien robó" which counted with the collaboration of singers Nacho and Wisin.
On July 28, 2017 the new single titled "Robarte Un Beso" was released, a success that had the collaboration of Carlos Vives. In the eighteenth edition of the Latin Grammy that took place in Las Vegas on November 16 of that year, Sebastián obtained two nominations:
Best New Artist
Best Contemporary Pop Vocal Album by Extended Play Yatra.
By the year 2017, Sebastián Yatra has managed to achieve with his successes: 23 platinum singles and 2 gold singles for digital sales in Central America, Colombia, Chile, Ecuador, Spain, the United States, Mexico, Argentina, and Peru. On October 12 of that same year, he released his new song entitled "Sutra" in collaboration with the reggaeton player Dalmata.
On January 25, 2018, the Colombian singer released his new song entitled "No hay nadie más".
DISCOGRAPHY
SINGLES
2013: El Psicólogo.
2014: Todo lo que Siento.
2014: Para Olvidar.
2015: No me llames.
2015: Como Mirarte.
2016: Traicionera.
2017: Alguien Robo (Con nacho & Wisin).
2017: Devuélveme el Corazón.
2017: Robarte un Beso (Con Carlos Vives).
2017: Sutra.
2017: Suena el Dembow ( con Joey Montana).
2017: Más De Lo Que Sabes ( Con Axwell y Cali y el Dandee).
2017: Te Lo Pido Por Favor (Con Alejandro González).
2018: No Hay Nadie más
COLLABORATIONS
2015: Por fin te encontré (Cali Y El Dandee y Juan Magan).
2016: De sol a sol con Reykon y otros artistas.
2017: Ya no hay nadie que nos pare, con Tini.
2017: Edge of the Night- Spanish Version (Sheppard y Sebastian Yatra).
2017: No Vacancy (OneRepublic y Sebastián Yatra).
2017: Suena el dembow (Joey Montana y Sebastián Yatra).
ALBUMS
The Mixtape JukeBox Vol. 1 (2016).
Extended Play Yatra (2017).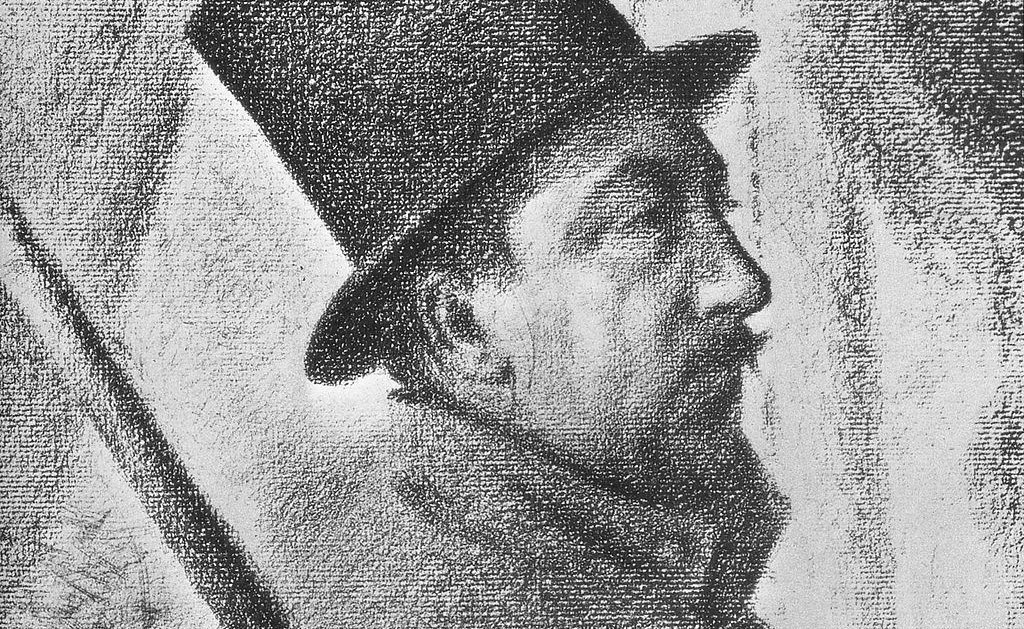 Paul Signac Biography
Paul Victor Signac (November 11, 1863 – August 15, 1935) was born in Paris, France. A Painter considered one of the most prominent exponents of neo-impressionism with Georges Seurat, a painter with whom he had a close relationship. Signac was born into a wealthy family which allowed him to devote himself fully to painting.
By the mid-1880s, he studied arts and honed his skills in Bin's workshop. In the early years of his career, he became interested in impressionism, an artistic movement that continued until he met Seurat. Along with this he ventured into pointillism or divisionism, an artistic technique of which Signac is one of the most important exponents. In his works, he painted landscapes of southern France and other regions that he visited on his ship.
Studies and beginnings
Born into a wealthy family, he was able to devote himself to study and the arts without restrictions. In 1882, he joined the École des Arts-Décoratifs de Paris (School of Decorative Arts). For the same period, he attended the free workshop of Bin, painter, and politician, who was then mayor of Montmartre. In the course of the following years, he collaborated in the creation of the Société des Artistes Indépendants, founded in 1884. He was the vice president in 1903 and president six years later. He also participated actively in the creation of the Salon des Indépendants.
In 1886, he was part of the IX Impressionist Exhibition, along with renowned painters such as Seurat, Edgar Degas, Camille Pissarro, Jean-Louis Forain and Paul Gauguin. In these early years, his paintings reflected the influence of Pissarro, Pierre Auguste Renoir, and Claude Monet.
Career
Towards the end of the 19th century, Signac began to lean towards the style proposed by Seurat, deepening the pointillist technique. In those first paintings, he painted the Mediterranean coasts and the banks of the Seine, lighthouses, coasts, among others.
In 1899, he raised his aesthetic ideas in the book De Eugène Delacroix to Neo-impressionism (1899), a work in which he defended the techniques of neo-impressionists. School that emerged in 1886 from the hand of Seurat and Signac. Camille Pissarro, Maximilien Luce Théo van Rysselberghe and Henri-Edmond Cross also participated in this.
Some characteristics of this artistic movement are the concern for volume, the development of shapes without defined profiles, the order in the composition and the use of pure basic colors, which when used in a pointillist painting would create an optical illusion that gives more luminosity in painting. This idea is based on the theory of the simultaneous contrast of colors by Michel Eugéne Chevreul.
When Seurat died, Signac moved to Saint-Tropez, (Cote d'Azur, France), a town where he remained until 1911. Throughout his life he traveled and sailed through different countries such as Italy and Turkey, also toured France. During these trips visited La Rochelle, Marseille, Venice, and Istanbul, among others. Those experiences served as inspiration for his paintings, in which he represented maritime scenes. Within those trips, he painted a large number of watercolors.
Throughout time, he ceased to strictly follow the rules of pointillism, widening the brushstrokes as seen in the paintings Samois, Departure of tuna vessels in Groix, La Seine au Pont-Royal, and Rivière de Vannes. From 1913, Signac traveled to Antibes, where he spent long stays, keeping his studio in Paris. During this period, he was president of the Société des Artistes Indépendants, a position he held from 1909 until his death on August 15, 1935, in Paris.
In the course of his career, Signac painted a large number of paintings and watercolors. In most of these, he applied pointillism, a technique developed by Seurat. Most of these paintings represented maritime scenes, although, he also painted still lives, decorative compositions, and everyday scenes. Among his most outstanding works are Opus 217. Against the Enamel of a Background Rhythmic with Beats and Angles, Tones, and Tints (1890), Woman by the Lamp (1890), The Papal Palace in Avignon (1900), Grand Canal ( 1905), The Port of Rotterdam (1907), Antibes, the towers (1911), Port of La Rochelle (1921) and Lézardrieux (1925).
In the last years of his career, he painted various watercolors in which he did not strictly follow the rules of pointillism; for this period he became friends with Belgian painters who subsequently formed a group of neo-impressionists.