Sebastián Yatra biography
Sebastián Obando Giraldo, known in the world of music as Sebastián Yatra, is a singer, composer, ballad artist and romantic Colombian, recognized because in his short career he has been awarded a HEAT Latin Music Awards, a Shock Award and nominated by the Youth awards, Latin Italian Music Awards, and MTV Europe Awards. He was born in Medellín, Antioquia, on October 15, 1994.
After a while, he moved with his family to Cartagena de Indias, but at the age of 5, he settled in the city of Miami, United States, where he did his academic and artistic studies. Sebastián Yatra definitely got into music when he was 12 years old when he began to sing and write his first songs. In addition, he took piano, guitar and vocal technique classes.
On September 30, 2013, Sebastián Yatra released his first single "El Psicólogo" a pop ballad mixed with Reggae; the song was produced by Yhonny Atella, Ender Thomas and the materialization of Tom Coyne from "Sterling Sound New York". The video of the song was recorded by filmmaker Simon Brand on the beaches of Malibu California. The song was received with great success in the United States; also, from countries such as Venezuela, Ecuador, and Mexico. He also managed to be cataloged in his country, as a revelation singer of pop music.
For the year 2014, Sebastián Yatra consolidated his second single titled "Para Olvidar" composed by him and Mauricio Rengifo of the Colombian duo Cali & El Dandee. The song was placed in the first places of the audience in the Colombian radio stations, of Venezuela and Ecuador. That same year he also released the song "Todo lo siento".
In the first semester of 2015, Sebastián Yatra invited Colombian artists: Juan David Gálvez, from Alkilados and Mike Bahía to compose his new song in a Pop version entitled "No me llames." The song managed to locate itself in the position 14 in the musical scene of Mexico, which caused that the singer realized his first promotional tour in Guadalajara, Puebla, and Querétaro. It was a very successful tour, as it received several invitations to participate in several festivals. That same year, the singer was invited by the producer Dj Juan Magán and the duo Cali & El Dandee, to collaborate on the song "Por Fin Te encontré". The single debuted at number one in iTunes Colombia, in iTunes pop Spain, was in the top # 10 in iTunes Argentina, Ecuador and Peru.
At the end of 2015, he presented his new single called "Como Mirarte". This issue was promoted in different Spanish-speaking countries and ranked number 2 in the Top Latino National.
For the year 2016, Sebastián Yatra obtained his first nomination in the Premios Juventud in the category "Producers Choice Awards". In the month of April, he was invited to the Estadio Azteca, to participate in the "Event 40 Mexico" where he was consecrated as one of the most important promising artists in Latin America. After the international television channel, HTV announced the nominees for the 2016 HEAT Awards, among which was the Colombian singer, in the category "Revelation Artist". Months later he won the first statuette of his musical career.
On July 8, 2016, he released his "Traicionera" single, which was a total success from the first week on the air. He occupied the first places in Latin America, the United States, Spain, and Portugal. In addition, the song transcended borders and Sebastián became one of the referents of Colombian music, which motivated him to start his first promotional tour in the United States.
Starting the year 2017, he released the single "Ya No Hay Nadie Que Nos Pare" which had the collaboration of Argentine singer Martina Alejandra Stoessel. He played the song "Traicionera" at the Lo Nuestro Awards gala. In addition, he presented the song "Alguien robó" which counted with the collaboration of singers Nacho and Wisin.
On July 28, 2017 the new single titled "Robarte Un Beso" was released, a success that had the collaboration of Carlos Vives. In the eighteenth edition of the Latin Grammy that took place in Las Vegas on November 16 of that year, Sebastián obtained two nominations:
Best New Artist
Best Contemporary Pop Vocal Album by Extended Play Yatra.
By the year 2017, Sebastián Yatra has managed to achieve with his successes: 23 platinum singles and 2 gold singles for digital sales in Central America, Colombia, Chile, Ecuador, Spain, the United States, Mexico, Argentina, and Peru. On October 12 of that same year, he released his new song entitled "Sutra" in collaboration with the reggaeton player Dalmata.
On January 25, 2018, the Colombian singer released his new song entitled "No hay nadie más".
DISCOGRAPHY
SINGLES
2013: El Psicólogo.
2014: Todo lo que Siento.
2014: Para Olvidar.
2015: No me llames.
2015: Como Mirarte.
2016: Traicionera.
2017: Alguien Robo (Con nacho & Wisin).
2017: Devuélveme el Corazón.
2017: Robarte un Beso (Con Carlos Vives).
2017: Sutra.
2017: Suena el Dembow ( con Joey Montana).
2017: Más De Lo Que Sabes ( Con Axwell y Cali y el Dandee).
2017: Te Lo Pido Por Favor (Con Alejandro González).
2018: No Hay Nadie más
COLLABORATIONS
2015: Por fin te encontré (Cali Y El Dandee y Juan Magan).
2016: De sol a sol con Reykon y otros artistas.
2017: Ya no hay nadie que nos pare, con Tini.
2017: Edge of the Night- Spanish Version (Sheppard y Sebastian Yatra).
2017: No Vacancy (OneRepublic y Sebastián Yatra).
2017: Suena el dembow (Joey Montana y Sebastián Yatra).
ALBUMS
The Mixtape JukeBox Vol. 1 (2016).
Extended Play Yatra (2017).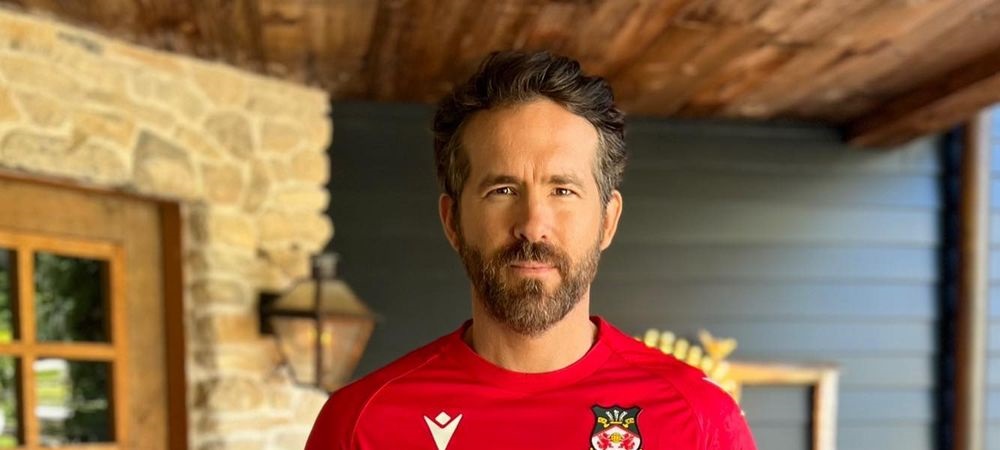 Biography of Ryan Reynolds
Ryan Rodney Reynolds was born on October 23, 1976 in Vancouver, Canada, and he is a well-known actor. When Ryan was born, his mother, Tammy, was a student and a salesperson, while his father, Jim, worked in wholesale food sales and also excelled as a semi-professional boxer. In addition, Ryan has three older siblings.
He studied in his hometown of Vancouver until 1994 when he decided to join a theater group as an extracurricular activity while attending Kwantlen College. However, his passion for acting became a vocation, and Ryan dropped out of college to devote all his time and energy to his acting career.
Debut as an actor
He quickly landed small roles in successful and memorable TV series such as "Sabrina the Teenage Witch" and "The X-Files". In 1998, his big break came with the series "Two Guys, a Girl and a Pizza Place", which ran until 2001 and catapulted him to fame. The show became very popular thanks to its great comedic content, an area where Reynolds demonstrated perfect skill, but this was not the first time that Ryan had made a name for himself in a Hollywood comedy, as he had already been in "Life During Wartime" in 1997.
Films
After working in several minor jobs, Ryan got his first major role as a protagonist in the crazy "Van Wilder – Animal Party", where he played a college party organizer. The success of the film opened doors for him to work alongside Michael Douglas in "Till Death Do Us Part", support Wesley Snipes in "Blade Trinity" or star in the horror movie "The Amityville Horror". However, at this stage of his career, Ryan stood out mainly as a protagonist in comedies such as "Just Friends", "Waiting" and "Harold & Kumar Go to White Castle". This led him to want to leave his comedic side behind, getting involved in different projects such as the thriller "Smokin' Aces", the independent film "Adventureland" and the action film "X-Men Origins: Wolverine". Later on, he also participated in romantic films such as "The Proposal" and "Definitely, Maybe". However, recognition of his acting ability did not come until Ryan was nominated for a Goya Award for his demanding role in "Buried". It is worth noting that he also brought to life the comic book hero "Green Lantern" and the renowned "Deadpool".
Contracts, curiosities
Prestigious brands like Hugo Boss have not been oblivious to Ryan Reynolds' popularity, charisma, and good looks, offering him contracts to be the face of one of their fragrances: Boss Bottled Night, a fragrance that, through great advertising, managed to convey an irresistible seductive effect.
Two curiosities can be highlighted from his work: first, the nearly 10 kilos of solid muscle he gained thanks to rigorous physical training to bring Hannibal King to life in "Blade: Trinity"; and second, his appearance on the animated TV series Zeroman, in which he lent his voice to the character Ty Cheese. In addition, like many Hollywood stars, Ryan Reynolds has an eccentricity outside the world of entertainment: a great passion for motorcycles, of which he owns three collector's items, one of which was designed exclusively for him and is none other than a Harley Davidson.
Romantic relationships
Regarding his personal life, Ryan Reynolds was in a romantic relationship with singer Alanis Morissette from 2002 to 2007. The couple got engaged in 2004, but in July 2006, People magazine reported that they had separated, although neither of them officially confirmed the news. Shortly after, in February 2007, they decided to end their engagement by mutual agreement. In May 2008, Reynolds announced his engagement to actress Scarlett Johansson, and they got married on September 27 of the same year. However, in December 2010, the couple announced in a statement to People magazine that they had decided to end their marriage.
So, on September 9, 2012, he married the actress Blake Lively in Mount Pleasant, South Carolina. In October 2014, they announced that they were expecting their first child, and in December of that same year, Ryan Reynolds and his wife Blake Lively became parents with the birth of their daughter: Ines. Later, on April 14, 2016, his wife's second pregnancy was confirmed, and on September 30, 2016, he became a father for the second time to a boy named James.