Ozuna Biography
Juan Carlos Ozuna Rosado is a Dominican-Puerto Rican reggaeton and trap singer, known in the musical world by his stage name Ozuna. He was born on March 13, 1992, in San Juan, Puerto Rico. He showed his interest in music since he was 12 years old when he began to make song compositions, which motivated him to pursue the dream of being a singer and be recognized in the musical world.
In 2014, Ozuna would begin his path to popularity and fame when he signed a contract with the Puerto Rican company Golden Family Records Inc. and was able to start publishing his songs on YouTube. By 2015, his talent began to cross borders, since his music already played in several countries in Latin America, where his song "Si No Te Quiere" was a great success on the radio stations. In 2015, he would also perform concerts in some countries of South America where his music was already popular.
By the beginning of 2016, the urban singer managed to reach even more the Latin American audience when he launched the song "La ocasion" which had the collaboration of DJ Luian, Mambo Kingz, De La Ghetto, Arcángel and Anuel AA. Thi song would help Ozuna to reach the position number 22 of the Hot Latin Songs. In March of that same year, he released the remix of the song "No Quiere enamorarse" in collaboration with the popular singer Daddy Yankee, which had great popularity on the radio and YouTube. In September, Ozuna's songs already exceeded one hundred thousand visits on YouTube, so he wanted to continue innovating in the world of music and released his song "Dile Que Tu me Quieres", which became very popular and was positioned in the music charts of the Billboard magazine, also it reached the position number 13 in the Hot Latin Songs.
In 2016, Ozuna would release again his song "Si no te Quiere", in collaboration with Arcángel and Farruko, and "En la íntimidad", which entered the Hot Latin Songs list and were among the first 30 positions. His song, "Te Vas" became the most popular of the singer, as he exceeded 250 million views on YouTube in 2016.
In his short musical career, the singer has achieved great success by launching songs and videos that reach popularity in music channels, radio, and social networks, very quickly. For this reason, he is considered by several reggaeton and urban genre singers, as the best artist of the new generation of reggaeton. His first album titled "Odisea" was released in 2017.
Throughout 2017, Ozuna released several singles such as "Dile Que tu me Quieres (Remix)" in collaboration with Yandel, "Despues de las 12", "Tu Foto" which video reached more than 300 million reproductions in his YouTube channel and ranked number 8 on the Latin Billboard list. In addition, he has made several collaborations, including "La Rompe Corazones" with Daddy Yankee, "Escápate Conmigo" with Wisin, "Ahora Dice" with J Balvin, Arcángel and Chris Jeday, "El Amante" (Remix) with Nicky Jam and Bad Bunny, "Criminal" with Natti Natasha, "Que Va" with Alex Sensation, among others.
On January 30, 2018, the song and video of the song "El Farsante Remix" were released, in collaboration with Romeo Santos.
Ozuna is considered one of the revelation singers in the urban genre and trap, along with Bad Bunny, Anuel AA, Bryant Myers, Manuel Turizo, among others.
ALBUMS
This Love's for Real: 2016.
Éxitos Trap: 2016.
Ozuna Hits: 2016.
Odisea: 2017.
Some of HIS SONGS
Igual Como Tú: 2012.
Juegos De Amor: 2012.
Fanática: 2013.
Luce Bien: 2013.
Me Heches La Culpa: 2014.
Detrás Del Mic: 2014.
Contigo Lo Tengo Todo: 2014.
Si No Te Quiere: 2014.
Se Toca Todita: 2014.
Dialogue Con Mi Corazón: 2014.
Te Paso A Buscar: 2014.
Que Bien Te Ves: 2014.
Mírame: 2014.
Pasión & Deseo: 2015.
Sexo X Money: 2015.
No Sé Qué Tienes: 2015.
Todos Los Días Me Pregunto: 2015.
Dicen: 2015.
Búrlate: 2015.
Si Tu Marido No Te Quiere: 2015.
Se Dejaron Ver: 2015.
Bailen (Remix): 2015.
Corazón De Seda: 2015.
Si Tu Marido No Te Quiere (Remix) (ft. Arcángel and Farruko): 2015.
No Quiere Enamorarse: 2015.
Dime Quién: 2016.
Infidelidad: 2016.
No Forcen (Remix): 2016.
No Quiere Enamorarse (Remix) (Ft Daddy Yankee): 2016.
Dile Que Tú Me Quieres: 2016.
Te Vas: 2016.
Me Ama Me Odia (Ft Arcángel, Cosculluela and Brytiago): 2016.
En La Intimidad: 2016.
El Pecado: 2016.
Dile Que Tú Me Quieres (Remix) (Ft Yandel): 2017.
Después De Las 12: 2017.
Tu Foto: 2017.
El Farsante: 2017.
Se Preparó: 2017.
Cumpleaños (ft. Nicky Jam): 2017.
Egoista (ft. Zion & Lennox): 2017.
Una Flor: 2017.
Quiero Repetir (ft. J Balvin): 2017.
Pide Lo Que Tú Quieras (ft. De La Ghetto): 2017.
Bebé (ft. Anuel AA): 2017.
Carita de Ángel: 2017.
Si No Te Quiere: 2017.
No Podré Olvidarte: 2017.
El Farsante Remix: 2018.
FEATURING
Espejo (Feat De La Ghetto): 2015.
Me Reclama (Feat Lui-G 21 Plus): 2016.
La Ocasión: (Feat Arcángel, De La Ghetto, Anuel AA): 2016.
Ya Me Enteré (Feat Tito "El Bambino" y Egwa): 2016.
Quería Revelarse (Feat J Álvarez): 2016.
Ella y Yo (Remix) (Feat Farruko, Arcángel, Anuel AA, Bryant Myers, Ñengo Flow, Kevin Roldán, Ñejo, Alexio La Bestia, Darell): 2016.
One Dance (Spanish Remix) (Feat Zion & Lennox, Le Magic, Ñengo Flow): 2016.
Me Reclama (Remix) (Feat Lui-G 21 Plus, Kevin Roldán, Pusho, Alexio La Bestia): 2016.
Yo Te Quiero (Feat Arcángel): 2016.
El Dinero No Lo Es Todo (Feat Kendo Kaponi): 2016.
Hello (Feat Karol G): 2016.
La Rompe Corazones (Feat Daddy Yankee): 2017.
Simple (Feat Cosculluela, Baby Rasta & Gringo, Ñengo Flow): 2017.
Ahora Dice (Feat J Balvin, Arcangel).
Escápate Conmigo (Remix) (Feat Wisin, Bad Bunny, De La Ghetto, Arcángel, Noriel and Almighty): 2017.
La Ocasión (Remix) (Feat De La Ghetto, Daddy Yankee, Farruko, Arcangel, Anuel AA, J Balvin and Zion): 2017.
Háblale (Remix) (Feat D-Enyel, Alexio, Bryant Myers and Brytiago): 2017.
El Amante (Remix) (Feat Nicky Jam and Bad Bunny): 2017.
Sobredosis (Feat Romeo Santos): 2017.
Criminal (Feat Natti Natasha): 2017.
No Quiero Amores (Feat Yandel): 2017.
Quisiera alejarme (Feat Wisin): 2017.
AWARDS
Won Premios Juventud in the category of Best Breakthrough Artist 2017
QUOTES
"Take advantage of the opportunities the smallest comes out the biggest".

"Delete a photo and feel that you deleted a story".

"When you are happy you enjoy music, when you are sad you understand the lyrics".

"If we are already happy as we are, it matters that they look at us like crazy".

"The happiness of your life depends on the quality of your thoughts".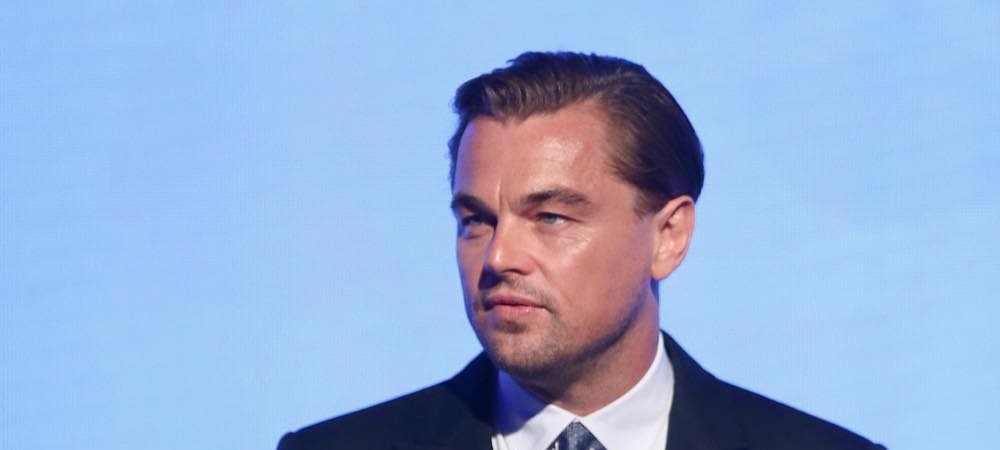 Biography of Leonardo DiCaprio
Leonardo Wilhelm DiCaprio is a renowned actor and film producer who has won numerous awards within the film industry. He was born on November 11, 1974, in Hollywood, Los Angeles, California, United States.
DiCaprio is an only child of Irmelin Indenbirken, a secretary born in Germany, and George DiCaprio, an underground comic artist and producer/distributor of comics. On his father's side, he has half-Italian (from Naples) and half-German (from Bavaria) ancestry. On the other hand, on his mother's side, his grandfather Wilhelm Indenbirken was German and his grandmother Helene Indenbirken was a German citizen born in Russia under the name Yelena Smirnova.
He was named Leonardo because, while his pregnant mother was looking closely at a painting by the great artist Leonardo da Vinci in a museum, DiCaprio gave a strong kick inside her belly. His parents divorced when he was only one year old, and they shared custody of Leonardo until 1997.
Studies, beginnings in acting.
As for his education, he did not attend university and only took basic courses at John Marshall High School in Los Angeles. His career in the world of image and acting began when he followed his older stepbrother, Adam Farrar, in television advertising, starring in a commercial for the Matchbox car brand at the age of fourteen and subsequently participating in educational films. At the age of five, he was also part of the children's television series "Romper Room", but had to leave it as it was detrimental to him.
"1990 – 1991: Debut in television and cinema"
In 1990, he made his true television debut when he was cast to be a part of the "Parenthood" ensemble, a series based on the film of the same name. He then landed minor roles in several series, including "The New Lassie" and "Roseanne," as well as a brief part in "Santa Barbara." His work in "Parenthood" and "Santa Barbara" earned him a nomination for the Young Artist Award for Best Young Actor. His big screen debut came in 1991 with the science fiction and horror movie "Critters." Later on, he became a recurring member of the cast of the ABC sitcom "Growing Pains," playing Luke Brower. However, DiCaprio didn't achieve success in the film industry until 1992, when he was selected by Robert De Niro from among 400 young actors for the lead role in "This Boy's Life," which also starred Ellen Barkin and De Niro himself.
1993 – 1996
Later, in 1993, DiCaprio played the mentally disabled younger brother of Johnny Depp in "What's Eating Gilbert Grape." The film's director, Lasse Hallström, admitted that he initially sought a less attractive actor, but he decided on DiCaprio because he had become "the most observant actor" among all who auditioned. The film was a great financial and critical success, resulting in Leonardo being highly praised for his performance, which led to him being awarded the National Board of Review for Best Supporting Actor and nominated for an Academy Award and a Golden Globe. Subsequently, he had roles in films such as "The Quick and the Dead" (1995) and was one of the leads in "Romeo + Juliet" (1996).
But his big break came with director James Cameron, who offered him the lead male role in Titanic (1997), a movie that not only won a considerable number of Academy Awards but also became a social phenomenon. Afterwards, DiCaprio gained greater acceptance in the cinematic world, so he was part of numerous films such as:
The Man in the Iron Mask (1998)
The Beach (2000)
Catch Me If You Can (2002)
The Aviator (2004)
The Assassination of Richard Nixon (2004)
Blood Diamond (2006)
Gardener of Eden (2007)
Body of Lies (2008)
Orphan (2009, as producer)
Shutter Island (2010)
Inception (2010)
Django Unchained (2012)
The Great Gatsby (2013)
Runner Runner (2013)
The Wolf of Wall Street (2013)
The Revenant (2015)
The Audition (2015).
Curiosities
Interestingly, he was nominated for an Oscar five times: Best Supporting Actor for What's Eating Gilbert Grape, Best Actor for The Aviator, Blood Diamond and The Wolf of Wall Street. This generated a lot of jokes and talk of a supposed "curse" in Hollywood. But in 2015, he finally won the award thanks to his great performance in "The Revenant".
It should also be noted that DiCaprio is a committed environmentalist who has received praise from environmental groups for choosing to fly on commercial flights instead of private planes like most celebrities, and for driving an electric hybrid vehicle and having solar panels in his home.