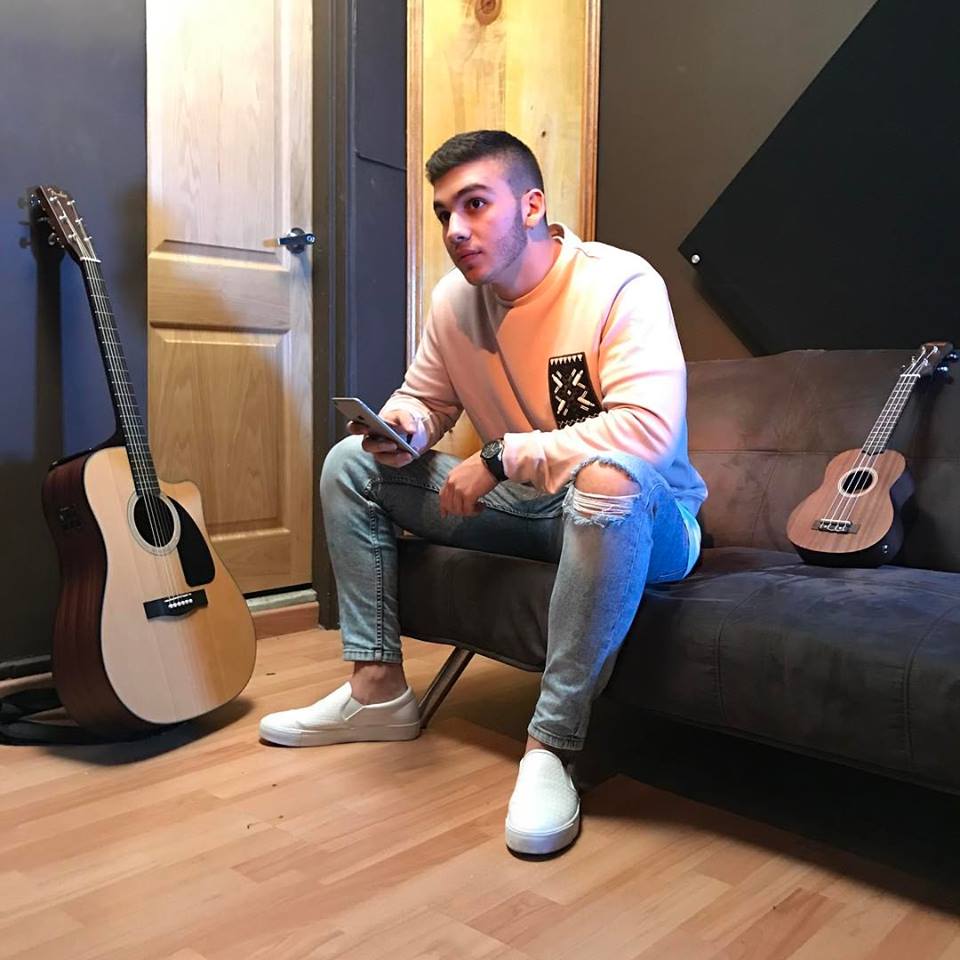 Manuel Turizo biography
Manuel Turizo Zapata, known in the world of music as Manuel Turizo, is a Colombian singer and composer of the urban genre recognized for making compositions with universal lyrics that seek to reach the soul; also, for being one of the musical promises in the genre. He was born on April 12, 2001 in Montería, Colombia.
From an early age, he showed an interest in music, since his mother and brother were musicians and they injected him with that passion. Thanks to this motivation, he began to play instruments such as the saxophone, the guitar, the ukulele, and the piano. Although Manuel Turizo thought about being a veterinarian, he decided to venture into singing, so he began to receive vocal classes with a Cuban teacher. These classes served to adapt his voice and project to be one of the best singers.
His older brother Julián Turizo was key in his path as an artist since he was great support since he decided to venture into music; In addition, he initially officiated as his producer, giving him advice on how to improve the style he already had.
"When you are focused and have discipline, you do not allow yourself to be absorbed"
For December 6, 2016, Manuel Turizo premiered one of his first singles, entitled "Baila Conmigo" which showed great talent and future that he had in music. In addition, he released the song "Vámonos" with which he showed a romantic style and a different style.
Manuel Turizo continued working to be recognized in urban music, so on March 16, 2017, he made the official release of his single "Una lady Como tú" which was accompanied by a video clip. With this song, the young singer won the highest recognition in his short musical career, reaching more than 300 million reproductions of his song on YouTube. The song composed faith in a trip that Manuel made to Medellín and was the theme that propelled him to fame.
Time later, Manuel Turizo signed with the recognized record label "La Industria Inc" so he settled in definitively in the city of Medellín. Due to the fame, he achieved in such a short time, trips, concerts, and recordings, he had to finish his high school studies online.
Among his first appearances, the one made in Cartagena was highlighted, where he was the opening act for Ozuna during his tour of Colombia. In addition, he managed to fill several nightclubs in Cartagena, Popayán, Montería, Barranquilla, San Gil, Cúcuta, Bogotá, Villavicencio, Ibagué, and Girardot, in which he presented himself.
On May 31, 2017, the reggaetón singer Valentino made the release of the song "Bésame" where Manuel Turizo collaborated with all his versatility and romantic style. The single featured a lyric video, which exceeded 50 million views on YouTube; but, most important was the recognition that the singer was beginning to win internationally.
The talent of Manuel Turizo began to attract great exponents of the urban genre and on August 3, 2017, he released the song "Una lady Como tú (Remix)" which counted with the collaboration of urban singer Nicky Jam.
On September 16, 2017, was presented at the awards ceremony of the TV and Novelas Awards, which award the best productions and actors of Colombian television. On October 20 of that same year, the song "Déjala que regrese" was released from Piso 21, which counted on the collaboration of Manuel Turizo.
In the short time that Manuel Turizo has been in music, he has been known for keeping his fans aware of his projects through social networks.
"My genre is urban, it is a challenge because it is a genre that is labeled as empty, that has meaningless letters; for me, that's not music, for me it's telling a story with a song and so far I've managed to do it without problems in the urban genre. My message has arrived perfectly and this is what the people have told me."
On December 5, 2017, Manuel Turizo released his new single titled "Esperándote".
DISCOGRAPHY
SINGLES
Baila conmigo: 2016.
Vamonos: 2016.
Una lady como tu: 2017.
Una lady como tu (Remix), with Nicky Jam: 2017.
Esperandote: 2017.
COLLABORATIONS
Besame, with Valentino: 2017.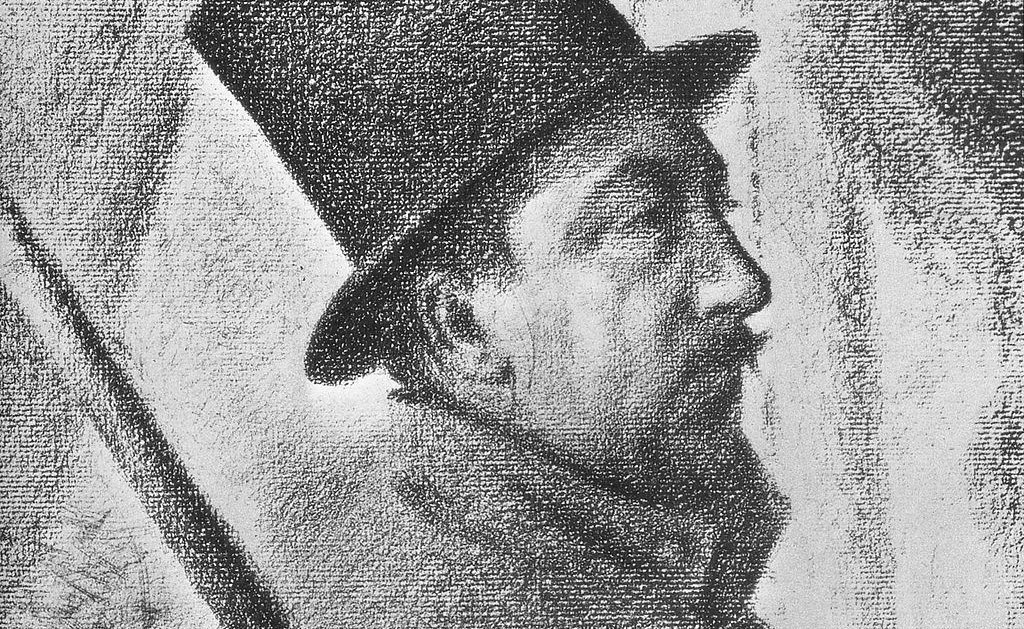 Paul Signac Biography
Paul Victor Signac (November 11, 1863 – August 15, 1935) was born in Paris, France. A Painter considered one of the most prominent exponents of neo-impressionism with Georges Seurat, a painter with whom he had a close relationship. Signac was born into a wealthy family which allowed him to devote himself fully to painting.
By the mid-1880s, he studied arts and honed his skills in Bin's workshop. In the early years of his career, he became interested in impressionism, an artistic movement that continued until he met Seurat. Along with this he ventured into pointillism or divisionism, an artistic technique of which Signac is one of the most important exponents. In his works, he painted landscapes of southern France and other regions that he visited on his ship.
Studies and beginnings
Born into a wealthy family, he was able to devote himself to study and the arts without restrictions. In 1882, he joined the École des Arts-Décoratifs de Paris (School of Decorative Arts). For the same period, he attended the free workshop of Bin, painter, and politician, who was then mayor of Montmartre. In the course of the following years, he collaborated in the creation of the Société des Artistes Indépendants, founded in 1884. He was the vice president in 1903 and president six years later. He also participated actively in the creation of the Salon des Indépendants.
In 1886, he was part of the IX Impressionist Exhibition, along with renowned painters such as Seurat, Edgar Degas, Camille Pissarro, Jean-Louis Forain and Paul Gauguin. In these early years, his paintings reflected the influence of Pissarro, Pierre Auguste Renoir, and Claude Monet.
Career
Towards the end of the 19th century, Signac began to lean towards the style proposed by Seurat, deepening the pointillist technique. In those first paintings, he painted the Mediterranean coasts and the banks of the Seine, lighthouses, coasts, among others.
In 1899, he raised his aesthetic ideas in the book De Eugène Delacroix to Neo-impressionism (1899), a work in which he defended the techniques of neo-impressionists. School that emerged in 1886 from the hand of Seurat and Signac. Camille Pissarro, Maximilien Luce Théo van Rysselberghe and Henri-Edmond Cross also participated in this.
Some characteristics of this artistic movement are the concern for volume, the development of shapes without defined profiles, the order in the composition and the use of pure basic colors, which when used in a pointillist painting would create an optical illusion that gives more luminosity in painting. This idea is based on the theory of the simultaneous contrast of colors by Michel Eugéne Chevreul.
When Seurat died, Signac moved to Saint-Tropez, (Cote d'Azur, France), a town where he remained until 1911. Throughout his life he traveled and sailed through different countries such as Italy and Turkey, also toured France. During these trips visited La Rochelle, Marseille, Venice, and Istanbul, among others. Those experiences served as inspiration for his paintings, in which he represented maritime scenes. Within those trips, he painted a large number of watercolors.
Throughout time, he ceased to strictly follow the rules of pointillism, widening the brushstrokes as seen in the paintings Samois, Departure of tuna vessels in Groix, La Seine au Pont-Royal, and Rivière de Vannes. From 1913, Signac traveled to Antibes, where he spent long stays, keeping his studio in Paris. During this period, he was president of the Société des Artistes Indépendants, a position he held from 1909 until his death on August 15, 1935, in Paris.
In the course of his career, Signac painted a large number of paintings and watercolors. In most of these, he applied pointillism, a technique developed by Seurat. Most of these paintings represented maritime scenes, although, he also painted still lives, decorative compositions, and everyday scenes. Among his most outstanding works are Opus 217. Against the Enamel of a Background Rhythmic with Beats and Angles, Tones, and Tints (1890), Woman by the Lamp (1890), The Papal Palace in Avignon (1900), Grand Canal ( 1905), The Port of Rotterdam (1907), Antibes, the towers (1911), Port of La Rochelle (1921) and Lézardrieux (1925).
In the last years of his career, he painted various watercolors in which he did not strictly follow the rules of pointillism; for this period he became friends with Belgian painters who subsequently formed a group of neo-impressionists.