Kanye West biography
Kanye Omari West (June 8, 1977) rapper, singer, musician, designer, and music producer. He was born in Atlanta, Georgia, United States. From a young age, he moved to live with his mother in Chicago, Illinois, after they separated from his father, a photojournalist who is currently a pastoral marriage counselor. Kanye created a great friendship with his mother, Donda West. For work reasons, he lived for a time in a city in China because his mother was sent to a university to teach English classes. After a while, they returned to Chicago and she continued with her teaching work at the University of Chicago.
West was a not very prominent student, upon graduation he began studying at the International Academy of Art and Design and Technology, and later enrolled at the University of Chicago, but at the time, West decided to abandon his career to begin fully in the music. His mother supported him from the first moment because he knew that Kanye had a great talent for music in an integral way, he played certain instruments and also had an exceptional voice accompanied by innate creativity to rap. So, in the nineties he began his career as a producer, creating rhythms especially for local artists.
He was known for his great mastery to accelerate vocal samples of classic soul records. At 19, the young man had already been responsible for the production of eight songs for Down to Earth album by a well-known rapper from Chicago called Grav, this debut album was a success. For a while, West remained a ghost producer for Deric "D-Dot" Angelettie. For this association, West was limited in the publication of a solo album, so he formed a rap group called The Go-Getters, he worked as a producer and vocalist, the group was made up of GLC, Timmy G, Really Doe, Arrowstar and him.
His group had important managers such as John "Monopoly" Johnson, Don Crowley, and Happy Lewis under the record label Hustle Period. The group achieved numerous promotional photo shoots and some radio invitations. The Go-Getters published their first and only studio album entitled World Record Holders (1999). This album, although it was the only one was very good because it had the collaboration of Rhymefest, Mikkey Halsted, Miss Criss and Shayla G. in the production part was West, with the support of Arrowstar, Boogz and Brian "All Day" Miller.
Simultaneously, West continued to develop his work as a producer of several artists and musical groups of the 1990s. He received important comments for the production of the third song in Foxy Brown's second studio album: Chyna Doll was produced by West. It became the first hip-hop female album to debut at the top of the Billboard 200 in the United States during its first week of sale. This earned West much recognition and respect in the world of music.
Later, West worked on the songs of the album The Movement, the first and only Harlem World album with the collaboration of important producers such as Jermaine Dupri and the Trackmasters. His songs included rappers Nas, Drag-On and R & B singer Carl Thomas. By the end of the 1990s, the artist had already produced six songs on the album Tell 'Em Why U Madd. West's songs included other rappers such as Ma $ e, Raekwon and Eminem as guests.
By the year 2000, he had a great opportunity when he started producing for musicians on Roc-A-Fella Records. After this, West played a decisive role in the resurrection of Jay-Z's musical career when he contributed to his album The Blueprint (2001). The work was listed as one of the best hip-hop albums, the commercial success of The Blueprint made West's name also mentioned and congratulated for his work in production. West, consequently, became one of the most recognized producers. The album by Jay-Z sold more than 85 million copies in which he highlighted four songs produced by him, one of the most notable was the main single Izzo (H.O.V.A.).
West managed to create his own voice and musical style in his recordings. He also worked with Roc-A-Fella Records, West produced tracks for musicians such as Beanie Sigel, Freeway and Cam'ron. He also produced successful songs for Ludacris, Alicia Keys, and Janet Jackson. He tried to get contracts as a rapper with Capitol Records, but he was denied because he did not have the profile. In the year 2002, he suffered an accident in his car for a micro dream. The shock affected his jaw and had to be closed with wires during reconstructive surgery. While in recovery he recorded a song in Record Plant Studios.
The resulting song, Through The Wire, is based on his experience after the accident and was one of the songs on his debut album. The song was published for the first time in the mixtape Get Well Soon, went on sale in late 2002. At the same time, West announced that he was working on an album called The College Dropout. His second album was Late Registration (2005). The album sold some 904,000 copies in its first week and received eight Grammy Award nominations including 'Album of the Year' and 'Song of the Year' for "Gold Digger."
One of his most popular albums was Graduation (2007). The following year, he released his next album: 808s & Heartbreak. He was for a time away from the music scene until he appeared in 2010 with his work entitled My Beautiful Dark Twisted Fantasy. It was cataloged one of the best albums of the last times of rap. That same year ended his relationship with Amber Rose, also still felt great depression for the death of his mother who by that time completed two years.
In 2011 he conducted his Watch the Throne tour. In 2012, his relationship with Kim Kardashian was known. From this union was born his first daughter North West on June 15, 2013. For that year he released his sixth studio album, Yeezus. The following year they decided to get married in Italy. In 2015 his second son Saint West was born. After a few months, he had another happiness when he received the Video Vanguard Award.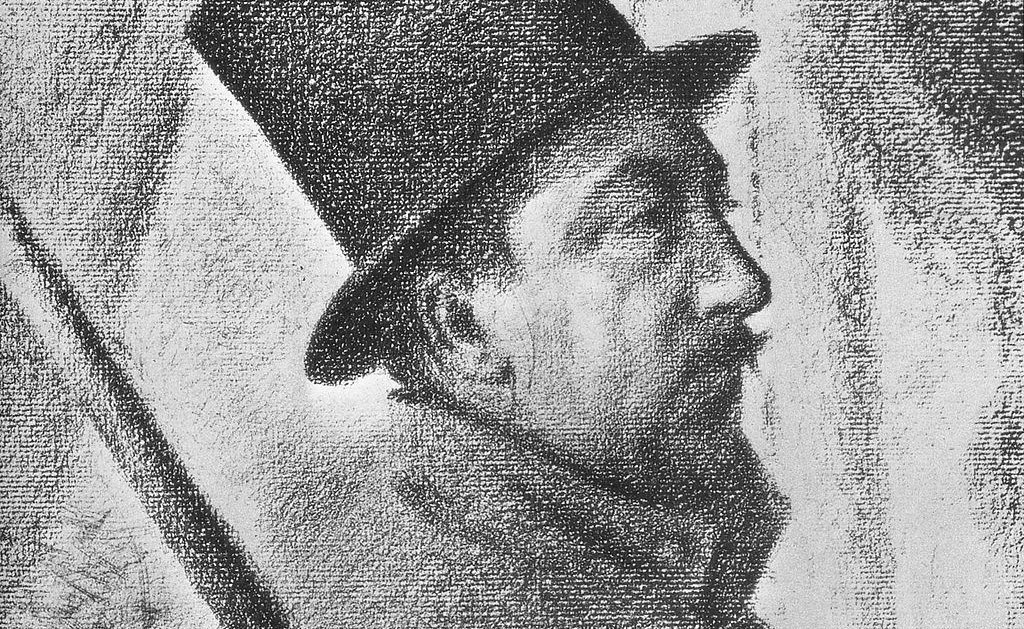 Paul Signac Biography
Paul Victor Signac (November 11, 1863 – August 15, 1935) was born in Paris, France. A Painter considered one of the most prominent exponents of neo-impressionism with Georges Seurat, a painter with whom he had a close relationship. Signac was born into a wealthy family which allowed him to devote himself fully to painting.
By the mid-1880s, he studied arts and honed his skills in Bin's workshop. In the early years of his career, he became interested in impressionism, an artistic movement that continued until he met Seurat. Along with this he ventured into pointillism or divisionism, an artistic technique of which Signac is one of the most important exponents. In his works, he painted landscapes of southern France and other regions that he visited on his ship.
Studies and beginnings
Born into a wealthy family, he was able to devote himself to study and the arts without restrictions. In 1882, he joined the École des Arts-Décoratifs de Paris (School of Decorative Arts). For the same period, he attended the free workshop of Bin, painter, and politician, who was then mayor of Montmartre. In the course of the following years, he collaborated in the creation of the Société des Artistes Indépendants, founded in 1884. He was the vice president in 1903 and president six years later. He also participated actively in the creation of the Salon des Indépendants.
In 1886, he was part of the IX Impressionist Exhibition, along with renowned painters such as Seurat, Edgar Degas, Camille Pissarro, Jean-Louis Forain and Paul Gauguin. In these early years, his paintings reflected the influence of Pissarro, Pierre Auguste Renoir, and Claude Monet.
Career
Towards the end of the 19th century, Signac began to lean towards the style proposed by Seurat, deepening the pointillist technique. In those first paintings, he painted the Mediterranean coasts and the banks of the Seine, lighthouses, coasts, among others.
In 1899, he raised his aesthetic ideas in the book De Eugène Delacroix to Neo-impressionism (1899), a work in which he defended the techniques of neo-impressionists. School that emerged in 1886 from the hand of Seurat and Signac. Camille Pissarro, Maximilien Luce Théo van Rysselberghe and Henri-Edmond Cross also participated in this.
Some characteristics of this artistic movement are the concern for volume, the development of shapes without defined profiles, the order in the composition and the use of pure basic colors, which when used in a pointillist painting would create an optical illusion that gives more luminosity in painting. This idea is based on the theory of the simultaneous contrast of colors by Michel Eugéne Chevreul.
When Seurat died, Signac moved to Saint-Tropez, (Cote d'Azur, France), a town where he remained until 1911. Throughout his life he traveled and sailed through different countries such as Italy and Turkey, also toured France. During these trips visited La Rochelle, Marseille, Venice, and Istanbul, among others. Those experiences served as inspiration for his paintings, in which he represented maritime scenes. Within those trips, he painted a large number of watercolors.
Throughout time, he ceased to strictly follow the rules of pointillism, widening the brushstrokes as seen in the paintings Samois, Departure of tuna vessels in Groix, La Seine au Pont-Royal, and Rivière de Vannes. From 1913, Signac traveled to Antibes, where he spent long stays, keeping his studio in Paris. During this period, he was president of the Société des Artistes Indépendants, a position he held from 1909 until his death on August 15, 1935, in Paris.
In the course of his career, Signac painted a large number of paintings and watercolors. In most of these, he applied pointillism, a technique developed by Seurat. Most of these paintings represented maritime scenes, although, he also painted still lives, decorative compositions, and everyday scenes. Among his most outstanding works are Opus 217. Against the Enamel of a Background Rhythmic with Beats and Angles, Tones, and Tints (1890), Woman by the Lamp (1890), The Papal Palace in Avignon (1900), Grand Canal ( 1905), The Port of Rotterdam (1907), Antibes, the towers (1911), Port of La Rochelle (1921) and Lézardrieux (1925).
In the last years of his career, he painted various watercolors in which he did not strictly follow the rules of pointillism; for this period he became friends with Belgian painters who subsequently formed a group of neo-impressionists.