Kanye West biography
Kanye Omari West (June 8, 1977) rapper, singer, musician, designer, and music producer. He was born in Atlanta, Georgia, United States. From a young age, he moved to live with his mother in Chicago, Illinois, after they separated from his father, a photojournalist who is currently a pastoral marriage counselor. Kanye created a great friendship with his mother, Donda West. For work reasons, he lived for a time in a city in China because his mother was sent to a university to teach English classes. After a while, they returned to Chicago and she continued with her teaching work at the University of Chicago.
West was a not very prominent student, upon graduation he began studying at the International Academy of Art and Design and Technology, and later enrolled at the University of Chicago, but at the time, West decided to abandon his career to begin fully in the music. His mother supported him from the first moment because he knew that Kanye had a great talent for music in an integral way, he played certain instruments and also had an exceptional voice accompanied by innate creativity to rap. So, in the nineties he began his career as a producer, creating rhythms especially for local artists.
He was known for his great mastery to accelerate vocal samples of classic soul records. At 19, the young man had already been responsible for the production of eight songs for Down to Earth album by a well-known rapper from Chicago called Grav, this debut album was a success. For a while, West remained a ghost producer for Deric "D-Dot" Angelettie. For this association, West was limited in the publication of a solo album, so he formed a rap group called The Go-Getters, he worked as a producer and vocalist, the group was made up of GLC, Timmy G, Really Doe, Arrowstar and him.
His group had important managers such as John "Monopoly" Johnson, Don Crowley, and Happy Lewis under the record label Hustle Period. The group achieved numerous promotional photo shoots and some radio invitations. The Go-Getters published their first and only studio album entitled World Record Holders (1999). This album, although it was the only one was very good because it had the collaboration of Rhymefest, Mikkey Halsted, Miss Criss and Shayla G. in the production part was West, with the support of Arrowstar, Boogz and Brian "All Day" Miller.
Simultaneously, West continued to develop his work as a producer of several artists and musical groups of the 1990s. He received important comments for the production of the third song in Foxy Brown's second studio album: Chyna Doll was produced by West. It became the first hip-hop female album to debut at the top of the Billboard 200 in the United States during its first week of sale. This earned West much recognition and respect in the world of music.
Later, West worked on the songs of the album The Movement, the first and only Harlem World album with the collaboration of important producers such as Jermaine Dupri and the Trackmasters. His songs included rappers Nas, Drag-On and R & B singer Carl Thomas. By the end of the 1990s, the artist had already produced six songs on the album Tell 'Em Why U Madd. West's songs included other rappers such as Ma $ e, Raekwon and Eminem as guests.
By the year 2000, he had a great opportunity when he started producing for musicians on Roc-A-Fella Records. After this, West played a decisive role in the resurrection of Jay-Z's musical career when he contributed to his album The Blueprint (2001). The work was listed as one of the best hip-hop albums, the commercial success of The Blueprint made West's name also mentioned and congratulated for his work in production. West, consequently, became one of the most recognized producers. The album by Jay-Z sold more than 85 million copies in which he highlighted four songs produced by him, one of the most notable was the main single Izzo (H.O.V.A.).
West managed to create his own voice and musical style in his recordings. He also worked with Roc-A-Fella Records, West produced tracks for musicians such as Beanie Sigel, Freeway and Cam'ron. He also produced successful songs for Ludacris, Alicia Keys, and Janet Jackson. He tried to get contracts as a rapper with Capitol Records, but he was denied because he did not have the profile. In the year 2002, he suffered an accident in his car for a micro dream. The shock affected his jaw and had to be closed with wires during reconstructive surgery. While in recovery he recorded a song in Record Plant Studios.
The resulting song, Through The Wire, is based on his experience after the accident and was one of the songs on his debut album. The song was published for the first time in the mixtape Get Well Soon, went on sale in late 2002. At the same time, West announced that he was working on an album called The College Dropout. His second album was Late Registration (2005). The album sold some 904,000 copies in its first week and received eight Grammy Award nominations including 'Album of the Year' and 'Song of the Year' for "Gold Digger."
One of his most popular albums was Graduation (2007). The following year, he released his next album: 808s & Heartbreak. He was for a time away from the music scene until he appeared in 2010 with his work entitled My Beautiful Dark Twisted Fantasy. It was cataloged one of the best albums of the last times of rap. That same year ended his relationship with Amber Rose, also still felt great depression for the death of his mother who by that time completed two years.
In 2011 he conducted his Watch the Throne tour. In 2012, his relationship with Kim Kardashian was known. From this union was born his first daughter North West on June 15, 2013. For that year he released his sixth studio album, Yeezus. The following year they decided to get married in Italy. In 2015 his second son Saint West was born. After a few months, he had another happiness when he received the Video Vanguard Award.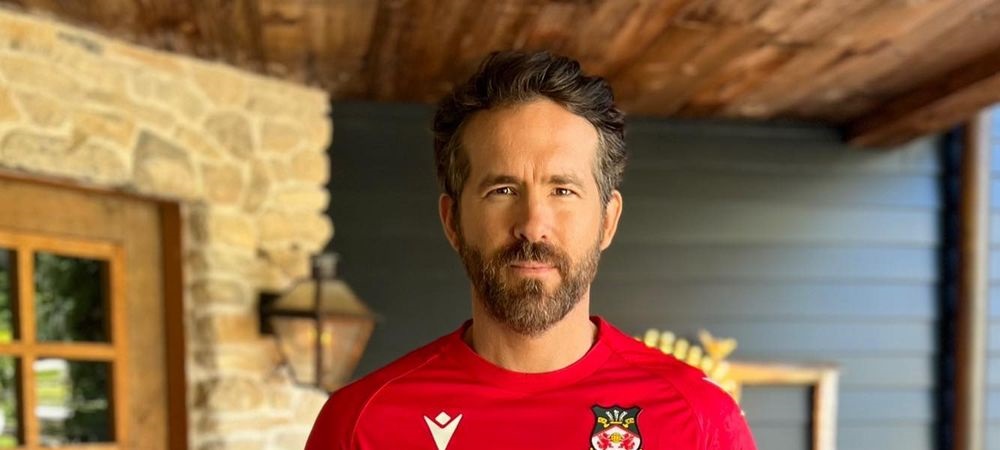 Biography of Ryan Reynolds
Ryan Rodney Reynolds was born on October 23, 1976 in Vancouver, Canada, and he is a well-known actor. When Ryan was born, his mother, Tammy, was a student and a salesperson, while his father, Jim, worked in wholesale food sales and also excelled as a semi-professional boxer. In addition, Ryan has three older siblings.
He studied in his hometown of Vancouver until 1994 when he decided to join a theater group as an extracurricular activity while attending Kwantlen College. However, his passion for acting became a vocation, and Ryan dropped out of college to devote all his time and energy to his acting career.
Debut as an actor
He quickly landed small roles in successful and memorable TV series such as "Sabrina the Teenage Witch" and "The X-Files". In 1998, his big break came with the series "Two Guys, a Girl and a Pizza Place", which ran until 2001 and catapulted him to fame. The show became very popular thanks to its great comedic content, an area where Reynolds demonstrated perfect skill, but this was not the first time that Ryan had made a name for himself in a Hollywood comedy, as he had already been in "Life During Wartime" in 1997.
Films
After working in several minor jobs, Ryan got his first major role as a protagonist in the crazy "Van Wilder – Animal Party", where he played a college party organizer. The success of the film opened doors for him to work alongside Michael Douglas in "Till Death Do Us Part", support Wesley Snipes in "Blade Trinity" or star in the horror movie "The Amityville Horror". However, at this stage of his career, Ryan stood out mainly as a protagonist in comedies such as "Just Friends", "Waiting" and "Harold & Kumar Go to White Castle". This led him to want to leave his comedic side behind, getting involved in different projects such as the thriller "Smokin' Aces", the independent film "Adventureland" and the action film "X-Men Origins: Wolverine". Later on, he also participated in romantic films such as "The Proposal" and "Definitely, Maybe". However, recognition of his acting ability did not come until Ryan was nominated for a Goya Award for his demanding role in "Buried". It is worth noting that he also brought to life the comic book hero "Green Lantern" and the renowned "Deadpool".
Contracts, curiosities
Prestigious brands like Hugo Boss have not been oblivious to Ryan Reynolds' popularity, charisma, and good looks, offering him contracts to be the face of one of their fragrances: Boss Bottled Night, a fragrance that, through great advertising, managed to convey an irresistible seductive effect.
Two curiosities can be highlighted from his work: first, the nearly 10 kilos of solid muscle he gained thanks to rigorous physical training to bring Hannibal King to life in "Blade: Trinity"; and second, his appearance on the animated TV series Zeroman, in which he lent his voice to the character Ty Cheese. In addition, like many Hollywood stars, Ryan Reynolds has an eccentricity outside the world of entertainment: a great passion for motorcycles, of which he owns three collector's items, one of which was designed exclusively for him and is none other than a Harley Davidson.
Romantic relationships
Regarding his personal life, Ryan Reynolds was in a romantic relationship with singer Alanis Morissette from 2002 to 2007. The couple got engaged in 2004, but in July 2006, People magazine reported that they had separated, although neither of them officially confirmed the news. Shortly after, in February 2007, they decided to end their engagement by mutual agreement. In May 2008, Reynolds announced his engagement to actress Scarlett Johansson, and they got married on September 27 of the same year. However, in December 2010, the couple announced in a statement to People magazine that they had decided to end their marriage.
So, on September 9, 2012, he married the actress Blake Lively in Mount Pleasant, South Carolina. In October 2014, they announced that they were expecting their first child, and in December of that same year, Ryan Reynolds and his wife Blake Lively became parents with the birth of their daughter: Ines. Later, on April 14, 2016, his wife's second pregnancy was confirmed, and on September 30, 2016, he became a father for the second time to a boy named James.