Alicia Keys Biography
Alicia Augello Cook, singer, pianist, actress, record producer and American composer of R & B and Soul, known as Alicia Keys. She was born on January 25, 1981, in Hell's Kitchen in Manhattan. Daughter of Craig Cook, an African American flight attendant, and Teresa Augello was raised by her mother since her parents separated when she was two years old.
In the year of 1985, at the age of four, she played a role in the television series called The Cosby Show. During her childhood she took music and dance classes, with only seven years old she started to play the piano, starting in the studio of composers such as Beethoven, Mozart, and Chopin. At twelve years of age, she enrolled in the Professional Performing Arts School in Manhattan where she excelled as a chorus and started with the first compositions of her songs.
In 1994 she met Jeff Robinson who would be her future manager and who the next year would introduce her to Peter from Arista Records. She graduated at age 16 and enrolled at Columbia University but soon had to drop out to devote herself totally to music.
In 1997 she signed a test contract with Jermaine Dupri and So So Def Recordings, appearing on the cover of the Christmas album playing "The Little Drummer Girl." At this time she also recorded the song "Dah Dee Dah (Sexy Thing)" which was part of the BSO of the movie "Men in Black" and was her first professional composition as Alicia Keys.
"Soul is timeless." Alicia Keys
On June 26, 2001, Clive Davis, who saw her as a special and unique artist, discovered her at Arista Records and released "Songs In A Minor" with which she won five Grammy Awards; encompassing the prized Minor New Artist and Song of the Year for the musical theme "Fallin."
For the year 2002, she co-wrote the song "Impossible" for Christina Aguilera, a ballad for the album Stripped.
For the year 2003, she presented her second musical work called "The Diary Of Alicia Keys" an album inspired by the American music of the seventies. Thanks to this work, Alicia got eight more Grammy nominations.
For the year 2004, her duet with the singer Usher in the song "My Boo" with which they were worth other nominations to the 2005 Grammy awards, winning in three songs for album material of the album and for "My Boo."
In October 2005, she released the album "Unplugged" a live album of the discontinued series of MTV acoustic concerts that Alicia Keys brought back to light, debuting in the number 1 of sales in the United States, turning it into the first female singer of R & B to debut consecutively with three albums in number 1.
On November 13, 2007, Alicia published her third studio album called "As I Am" success in sales which gave her the first place in the Billboard Pop 200, meanwhile the single "No One" reached the first position of the Billboard Hot 100 and it has been one of the most watched music videos of the year on YouTube.
For the year of 2008, Keys recorded with duet Jack White the song "Another Way To Die" for the movie Quantum Of Solace of the James Bond movie saga.
At the end of 2009 Alicia Keys released her fifth album, called "The Element Of Freedom" in which she performed a duet with Beyoncé and a DVD with an intimate live recording of three of the most representative songs on the album, as well as her great success "No One" and the clip of Does Not Mean Anything.
By 2010, she married Swizz Beatz, with whom she had Egypt Daud Dean who was born on October 14 that same year. For the year 2012, his studio album Girl On Fire appeared, it was released as her first single on September 4. Her first live performance was on September 6 at the 2012 MTV Video Music Awards, in conjunction with rapper Minaj.
For the year 2013, she made her third world tour "girl on fire tour" to promote her album titled in the same way.
In 2014, she celebrated her four years of marriage and the birth of her second son, Genesis Ali Dean, born on December 27.
For 2016 she released her very powerful sixth studio album, named "Here" via RCA Records. This new album talked to the cultural climate of today's world.
Discography
2001: Songs in A Minor.
2003: The Diary of Alicia Keys.
2007: As I Am.
2009: The Element of Freedom.
2012: Girl On Fire.
2016: Here.
Filmography
1985: The Cosby Show.
2001: Charmed.
2003: American Dreams
2003: The Proud Family.
2005: Sesame Street.
2006: Backyardigans.
2007: Hot Aces.
2007: The Nanny Diaries.
2007: Cane.
2008: Dove Fresh
2008: The Secret Life of Bees.
2011: Five / Director.
2012: The X Factor Australia.
2013: Muscle Shoals.
2014: The Ninth Wave.
2015: Empire.
2016: Let Me In.
Compilations
2010: Two Original Albums: As I Am / Unplugged.
2011: Songs In A Minor – 10th Anniversary Edition.
2011: Two Original Albums; The Diary Of Alicia Keys / Songs in a Minor.
Live albums
Movie theater
2007: Hot Aces.
2008: The Secret Life Of Bees
Tours
2001-2002: Songs in A Minor Tour.
2004: Verizon Ladies First Tour.
2005: The Diary Tour.
2008: As I Am Tour.
2010: The Freedom Tour.
2013: Set the World on fire tour.
Some Prizes
2001: Billboard Music Award for the new R & B / Hip-hop artist of the year.
2001: Billboard Music Award for Best New Female Artist of the Year.
2002: Grammy Award for Song of the Year (Fallin ').
2002: BET Award for the best New Artist.
2004: Billboard Music Award for Best R & B Song.
2004: Billboard Music Award to the Hot 100 Female Artist.
2005: People's Choice Award to the Favorite Female Artist.
2005-2004-2002: MTV Europe Music Awards for Best R & B.
2009: BET Award: Humanitarian Award.
2010: BET Award for Best Collaboration.
2011: Grammy Award for the best Rap / Sung Collaboration.
2011: Grammy Award for Best Rap Song.
2013-2011-2008: NAACP Imagine Award for the best Music Video.
2014-2005-2002: Grammy Award for Best R & B Album.
2015-2008-2006: NAACP Imagine Award for Best Song.
Some of her Phrases
"If I want to be alone, somewhere I can write, I can read, I can pray, I can cry, I can do whatever I want – I go to the bathroom. "
"My mom is definitely my diamond."
"Simplicity makes me happy."
"Soul is timeless."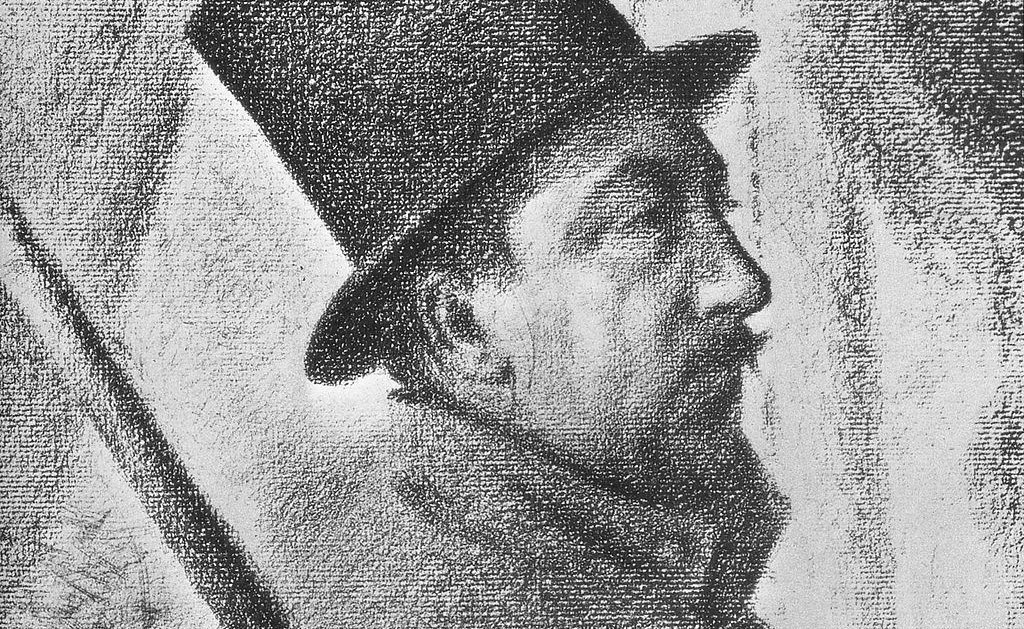 Paul Signac Biography
Paul Victor Signac (November 11, 1863 – August 15, 1935) was born in Paris, France. A Painter considered one of the most prominent exponents of neo-impressionism with Georges Seurat, a painter with whom he had a close relationship. Signac was born into a wealthy family which allowed him to devote himself fully to painting.
By the mid-1880s, he studied arts and honed his skills in Bin's workshop. In the early years of his career, he became interested in impressionism, an artistic movement that continued until he met Seurat. Along with this he ventured into pointillism or divisionism, an artistic technique of which Signac is one of the most important exponents. In his works, he painted landscapes of southern France and other regions that he visited on his ship.
Studies and beginnings
Born into a wealthy family, he was able to devote himself to study and the arts without restrictions. In 1882, he joined the École des Arts-Décoratifs de Paris (School of Decorative Arts). For the same period, he attended the free workshop of Bin, painter, and politician, who was then mayor of Montmartre. In the course of the following years, he collaborated in the creation of the Société des Artistes Indépendants, founded in 1884. He was the vice president in 1903 and president six years later. He also participated actively in the creation of the Salon des Indépendants.
In 1886, he was part of the IX Impressionist Exhibition, along with renowned painters such as Seurat, Edgar Degas, Camille Pissarro, Jean-Louis Forain and Paul Gauguin. In these early years, his paintings reflected the influence of Pissarro, Pierre Auguste Renoir, and Claude Monet.
Career
Towards the end of the 19th century, Signac began to lean towards the style proposed by Seurat, deepening the pointillist technique. In those first paintings, he painted the Mediterranean coasts and the banks of the Seine, lighthouses, coasts, among others.
In 1899, he raised his aesthetic ideas in the book De Eugène Delacroix to Neo-impressionism (1899), a work in which he defended the techniques of neo-impressionists. School that emerged in 1886 from the hand of Seurat and Signac. Camille Pissarro, Maximilien Luce Théo van Rysselberghe and Henri-Edmond Cross also participated in this.
Some characteristics of this artistic movement are the concern for volume, the development of shapes without defined profiles, the order in the composition and the use of pure basic colors, which when used in a pointillist painting would create an optical illusion that gives more luminosity in painting. This idea is based on the theory of the simultaneous contrast of colors by Michel Eugéne Chevreul.
When Seurat died, Signac moved to Saint-Tropez, (Cote d'Azur, France), a town where he remained until 1911. Throughout his life he traveled and sailed through different countries such as Italy and Turkey, also toured France. During these trips visited La Rochelle, Marseille, Venice, and Istanbul, among others. Those experiences served as inspiration for his paintings, in which he represented maritime scenes. Within those trips, he painted a large number of watercolors.
Throughout time, he ceased to strictly follow the rules of pointillism, widening the brushstrokes as seen in the paintings Samois, Departure of tuna vessels in Groix, La Seine au Pont-Royal, and Rivière de Vannes. From 1913, Signac traveled to Antibes, where he spent long stays, keeping his studio in Paris. During this period, he was president of the Société des Artistes Indépendants, a position he held from 1909 until his death on August 15, 1935, in Paris.
In the course of his career, Signac painted a large number of paintings and watercolors. In most of these, he applied pointillism, a technique developed by Seurat. Most of these paintings represented maritime scenes, although, he also painted still lives, decorative compositions, and everyday scenes. Among his most outstanding works are Opus 217. Against the Enamel of a Background Rhythmic with Beats and Angles, Tones, and Tints (1890), Woman by the Lamp (1890), The Papal Palace in Avignon (1900), Grand Canal ( 1905), The Port of Rotterdam (1907), Antibes, the towers (1911), Port of La Rochelle (1921) and Lézardrieux (1925).
In the last years of his career, he painted various watercolors in which he did not strictly follow the rules of pointillism; for this period he became friends with Belgian painters who subsequently formed a group of neo-impressionists.