Alicia Keys Biography
Alicia Augello Cook, singer, pianist, actress, record producer and American composer of R & B and Soul, known as Alicia Keys. She was born on January 25, 1981, in Hell's Kitchen in Manhattan. Daughter of Craig Cook, an African American flight attendant, and Teresa Augello was raised by her mother since her parents separated when she was two years old.
In the year of 1985, at the age of four, she played a role in the television series called The Cosby Show. During her childhood she took music and dance classes, with only seven years old she started to play the piano, starting in the studio of composers such as Beethoven, Mozart, and Chopin. At twelve years of age, she enrolled in the Professional Performing Arts School in Manhattan where she excelled as a chorus and started with the first compositions of her songs.
In 1994 she met Jeff Robinson who would be her future manager and who the next year would introduce her to Peter from Arista Records. She graduated at age 16 and enrolled at Columbia University but soon had to drop out to devote herself totally to music.
In 1997 she signed a test contract with Jermaine Dupri and So So Def Recordings, appearing on the cover of the Christmas album playing "The Little Drummer Girl." At this time she also recorded the song "Dah Dee Dah (Sexy Thing)" which was part of the BSO of the movie "Men in Black" and was her first professional composition as Alicia Keys.
"Soul is timeless." Alicia Keys
On June 26, 2001, Clive Davis, who saw her as a special and unique artist, discovered her at Arista Records and released "Songs In A Minor" with which she won five Grammy Awards; encompassing the prized Minor New Artist and Song of the Year for the musical theme "Fallin."
For the year 2002, she co-wrote the song "Impossible" for Christina Aguilera, a ballad for the album Stripped.
For the year 2003, she presented her second musical work called "The Diary Of Alicia Keys" an album inspired by the American music of the seventies. Thanks to this work, Alicia got eight more Grammy nominations.
For the year 2004, her duet with the singer Usher in the song "My Boo" with which they were worth other nominations to the 2005 Grammy awards, winning in three songs for album material of the album and for "My Boo."
In October 2005, she released the album "Unplugged" a live album of the discontinued series of MTV acoustic concerts that Alicia Keys brought back to light, debuting in the number 1 of sales in the United States, turning it into the first female singer of R & B to debut consecutively with three albums in number 1.
On November 13, 2007, Alicia published her third studio album called "As I Am" success in sales which gave her the first place in the Billboard Pop 200, meanwhile the single "No One" reached the first position of the Billboard Hot 100 and it has been one of the most watched music videos of the year on YouTube.
For the year of 2008, Keys recorded with duet Jack White the song "Another Way To Die" for the movie Quantum Of Solace of the James Bond movie saga.
At the end of 2009 Alicia Keys released her fifth album, called "The Element Of Freedom" in which she performed a duet with Beyoncé and a DVD with an intimate live recording of three of the most representative songs on the album, as well as her great success "No One" and the clip of Does Not Mean Anything.
By 2010, she married Swizz Beatz, with whom she had Egypt Daud Dean who was born on October 14 that same year. For the year 2012, his studio album Girl On Fire appeared, it was released as her first single on September 4. Her first live performance was on September 6 at the 2012 MTV Video Music Awards, in conjunction with rapper Minaj.
For the year 2013, she made her third world tour "girl on fire tour" to promote her album titled in the same way.
In 2014, she celebrated her four years of marriage and the birth of her second son, Genesis Ali Dean, born on December 27.
For 2016 she released her very powerful sixth studio album, named "Here" via RCA Records. This new album talked to the cultural climate of today's world.
Discography
2001: Songs in A Minor.
2003: The Diary of Alicia Keys.
2007: As I Am.
2009: The Element of Freedom.
2012: Girl On Fire.
2016: Here.
Filmography
1985: The Cosby Show.
2001: Charmed.
2003: American Dreams
2003: The Proud Family.
2005: Sesame Street.
2006: Backyardigans.
2007: Hot Aces.
2007: The Nanny Diaries.
2007: Cane.
2008: Dove Fresh
2008: The Secret Life of Bees.
2011: Five / Director.
2012: The X Factor Australia.
2013: Muscle Shoals.
2014: The Ninth Wave.
2015: Empire.
2016: Let Me In.
Compilations
2010: Two Original Albums: As I Am / Unplugged.
2011: Songs In A Minor – 10th Anniversary Edition.
2011: Two Original Albums; The Diary Of Alicia Keys / Songs in a Minor.
Live albums
Movie theater
2007: Hot Aces.
2008: The Secret Life Of Bees
Tours
2001-2002: Songs in A Minor Tour.
2004: Verizon Ladies First Tour.
2005: The Diary Tour.
2008: As I Am Tour.
2010: The Freedom Tour.
2013: Set the World on fire tour.
Some Prizes
2001: Billboard Music Award for the new R & B / Hip-hop artist of the year.
2001: Billboard Music Award for Best New Female Artist of the Year.
2002: Grammy Award for Song of the Year (Fallin ').
2002: BET Award for the best New Artist.
2004: Billboard Music Award for Best R & B Song.
2004: Billboard Music Award to the Hot 100 Female Artist.
2005: People's Choice Award to the Favorite Female Artist.
2005-2004-2002: MTV Europe Music Awards for Best R & B.
2009: BET Award: Humanitarian Award.
2010: BET Award for Best Collaboration.
2011: Grammy Award for the best Rap / Sung Collaboration.
2011: Grammy Award for Best Rap Song.
2013-2011-2008: NAACP Imagine Award for the best Music Video.
2014-2005-2002: Grammy Award for Best R & B Album.
2015-2008-2006: NAACP Imagine Award for Best Song.
Some of her Phrases
"If I want to be alone, somewhere I can write, I can read, I can pray, I can cry, I can do whatever I want – I go to the bathroom. "
"My mom is definitely my diamond."
"Simplicity makes me happy."
"Soul is timeless."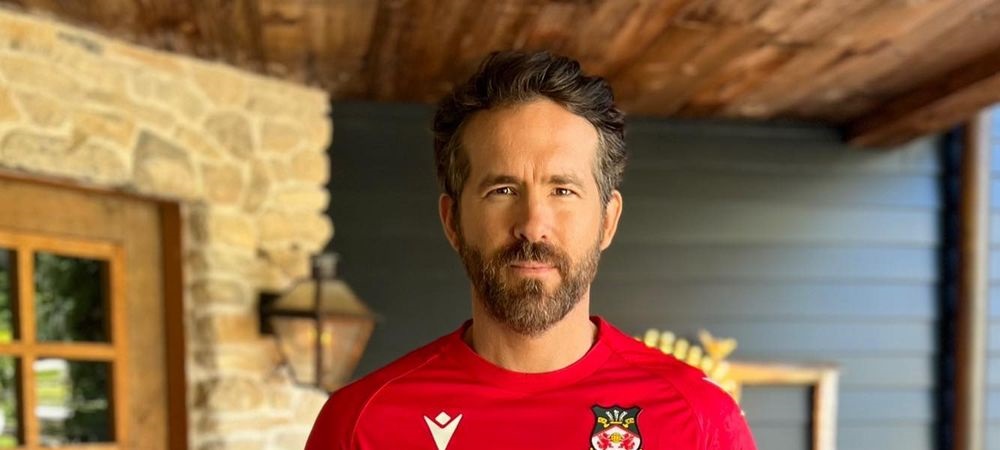 Biography of Ryan Reynolds
Ryan Rodney Reynolds was born on October 23, 1976 in Vancouver, Canada, and he is a well-known actor. When Ryan was born, his mother, Tammy, was a student and a salesperson, while his father, Jim, worked in wholesale food sales and also excelled as a semi-professional boxer. In addition, Ryan has three older siblings.
He studied in his hometown of Vancouver until 1994 when he decided to join a theater group as an extracurricular activity while attending Kwantlen College. However, his passion for acting became a vocation, and Ryan dropped out of college to devote all his time and energy to his acting career.
Debut as an actor
He quickly landed small roles in successful and memorable TV series such as "Sabrina the Teenage Witch" and "The X-Files". In 1998, his big break came with the series "Two Guys, a Girl and a Pizza Place", which ran until 2001 and catapulted him to fame. The show became very popular thanks to its great comedic content, an area where Reynolds demonstrated perfect skill, but this was not the first time that Ryan had made a name for himself in a Hollywood comedy, as he had already been in "Life During Wartime" in 1997.
Films
After working in several minor jobs, Ryan got his first major role as a protagonist in the crazy "Van Wilder – Animal Party", where he played a college party organizer. The success of the film opened doors for him to work alongside Michael Douglas in "Till Death Do Us Part", support Wesley Snipes in "Blade Trinity" or star in the horror movie "The Amityville Horror". However, at this stage of his career, Ryan stood out mainly as a protagonist in comedies such as "Just Friends", "Waiting" and "Harold & Kumar Go to White Castle". This led him to want to leave his comedic side behind, getting involved in different projects such as the thriller "Smokin' Aces", the independent film "Adventureland" and the action film "X-Men Origins: Wolverine". Later on, he also participated in romantic films such as "The Proposal" and "Definitely, Maybe". However, recognition of his acting ability did not come until Ryan was nominated for a Goya Award for his demanding role in "Buried". It is worth noting that he also brought to life the comic book hero "Green Lantern" and the renowned "Deadpool".
Contracts, curiosities
Prestigious brands like Hugo Boss have not been oblivious to Ryan Reynolds' popularity, charisma, and good looks, offering him contracts to be the face of one of their fragrances: Boss Bottled Night, a fragrance that, through great advertising, managed to convey an irresistible seductive effect.
Two curiosities can be highlighted from his work: first, the nearly 10 kilos of solid muscle he gained thanks to rigorous physical training to bring Hannibal King to life in "Blade: Trinity"; and second, his appearance on the animated TV series Zeroman, in which he lent his voice to the character Ty Cheese. In addition, like many Hollywood stars, Ryan Reynolds has an eccentricity outside the world of entertainment: a great passion for motorcycles, of which he owns three collector's items, one of which was designed exclusively for him and is none other than a Harley Davidson.
Romantic relationships
Regarding his personal life, Ryan Reynolds was in a romantic relationship with singer Alanis Morissette from 2002 to 2007. The couple got engaged in 2004, but in July 2006, People magazine reported that they had separated, although neither of them officially confirmed the news. Shortly after, in February 2007, they decided to end their engagement by mutual agreement. In May 2008, Reynolds announced his engagement to actress Scarlett Johansson, and they got married on September 27 of the same year. However, in December 2010, the couple announced in a statement to People magazine that they had decided to end their marriage.
So, on September 9, 2012, he married the actress Blake Lively in Mount Pleasant, South Carolina. In October 2014, they announced that they were expecting their first child, and in December of that same year, Ryan Reynolds and his wife Blake Lively became parents with the birth of their daughter: Ines. Later, on April 14, 2016, his wife's second pregnancy was confirmed, and on September 30, 2016, he became a father for the second time to a boy named James.