Jeff Koons Biography
Jeffrey Koons (January 21, 1955) Born in York, Pennsylvania, United States. American artist considered one of the most controversial and quoted living authors in the world. He trained as an artist at the School of the Art Institute of Chicago and the Maryland Institute College of Art in the 1970s. With a marked kitsch style, he debuted with the Inflatables vinyl object series (1979) and subsequently gained recognition with the series Prenew and The New (1980), attached to the Neo-Geo movement. Always innovative and creative, Koons has used various materials for his creations, which over time have moved away from the kitsch style to give way to monumentalism, as is the case of his best known work Puppy (1992), the gigantic dog surrounded by plants located at the entrance of the Guggenheim Museum Bilbao (Spain).
FAMILY AND STUDIES
Son of furniture merchant and decorator Henry Koons and his wife the seamstress Gloria Koons; Jeffrey was interested in art since he was little. After finishing his academic training in his hometown, he decided to move to Chicago to start his artistic training. In Chicago, he entered the School of the Art Institute of Chicago, where he came into contact with new artistic styles and conceptual art.
At this time he met the artist Ed Paschke, who introduced him to the work of the Dadaist artist Marcel Duchamp and presented him with the everyday world as a source of inspiration. In the late 1970s, he began working as a Paschke study assistant, thereby improving his skills and gaining experience in the art world.
After graduating in fine arts from the Maryland College of Art in 1976, Koons moved to New York, where he began working as a stockbroker on Wall Street to pay for the creation of his first works. At that time his commercial talent moved to the art world since he began working as a partner at the MoMa or Museum of Modern Art in New York. This rich experience largely determined how the artist has developed his career, in which a marked mercantilist vision can be appreciated.
THE BEGINNING
After gaining experience as an assistant to Ed Paschke and working for several years in the commercial sector of the art world, Koons debuted as an artist with the Inflatables vinyl objects series in 1979. With a marked kitsch style, this series of mostly flowers, objects and animals placed between mirrors showed the artist's interest in the relationship of objects, their environment, and reflection. The use he gave to everyday objects and his taste for kitsch turned Koons into a controversial figure, a transgressor and innovator, who would awaken both hatreds and passions in the following years, leaving no one indifferent.
JEFF KOONS ARTISTIC CAREER
At the beginning of the 1980s, he presented the Prenew and The New series, works in which he showed a varied amount of household utensils such as vacuum cleaners, coffee makers and radiators from different eras and with colors that contrast with the fluorescent tubes installed in the last part of the work. In The New, Koons gathered different types of light-colored vacuum cleaners, which were exhibited alone or in groups in showcases with fluorescent tubes that enhanced the mixture of colors and shapes presented in each showcase. Although the work was unsuccessful, he made it known as an artist attached to the Neo-Geo movement, artistic current of the 80s in which the use of household objects in the construction of sculptures or artistic works was common.
While his fame grew in the 1980s, his art was diversified and mutated giving way to new forms of expression linked to pop, abstract and neo-geo art. After presenting some of his works in the International with Monuments gallery in 1984, Koons returned with the Equilibrium series (1985), set of sculptures in brush with sports themes in which basketball and football balls are seen suspended in the base of the showcase that encloses them in total balance. For this same period, Koons ventured into the world of advertising by making a series of sports ads related to the mute of basketball, some of these were starred by renowned players and others by fans with little recognition.
A year later, he continued to link his artistic work with advertising with the Luxury & Degradation series (1986), a work in which the ostentation of steel sculptures is mixed with the posters of renowned brands of alcoholic beverages such as Bacardi, Gordon's and Hennessy. That same year he presented the Statuary series (1986), in which you can appreciate the mixture of classic and modern motifs such as the representation of the bust of Louis XIV and the sculpture of Doctor's Delight. Two years later he experimented with kitsch and various materials in the Banality series (1988), set of sculptures in porcelain, wood, glass and other materials in which he represented animated characters and influential personalities, such as Michael Jackson and his pet monkey, this sculpture is named Michael Jackson and Bubbles.
After starting his relationship with what would be his wife, porn actress Illona Staller, presented Made in Heaven (1989), set of posters, glass sculptures and plastic figures representing the two husbands in different positions. A short time later they got divorced giving rise to a long legal dispute that ended with his wife fleeing with his son, who has custody under the law. The separation and litigation deeply affected the image of the artist, so, throughout the 1990s, he faced serious problems to sell and promote his art, however, it was at this time that he created his best-known work, Puppy (1992), the giant dog covered with flowers currently located at the entrance of the Guggenheim Museum Bilbao.
From Puppy, Koosn's work leaned toward monumentalism and large sculptures as reflected in the Celebration series (1993), a set of sculptures that included the pieces Hanging Heart, Balloon Dog, and Balloon Flower. This style was also shown in Elephant (2003) and Split Rocker (2014), a gigantic dog located in the Palace of the Popes of Avignon. After regaining his fame in the new millennium he presented the Easyfun (2001), Hulk Elvis (2007) and Popeye (2009) series, a set of works that include paintings to monumental sculptures, among which some have sold for more than 28 million of dollars. His commercial strategy has made him one of the most sought-after living artists in the world, selling many of his works for large sums of money, for example, Hanging Heart was sold for 15 million euros and Balloon Flower for 16.3 million euros. Recently his work Rabbit sold for 91 million dollars, breaking his record and becoming the first artist alive to achieve such payment.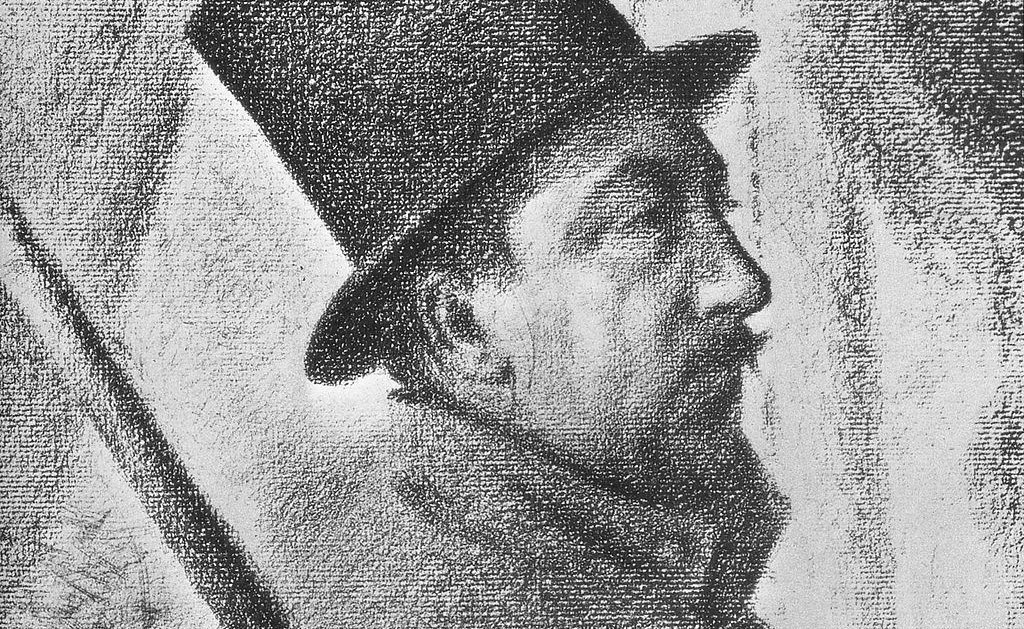 Paul Signac Biography
Paul Victor Signac (November 11, 1863 – August 15, 1935) was born in Paris, France. A Painter considered one of the most prominent exponents of neo-impressionism with Georges Seurat, a painter with whom he had a close relationship. Signac was born into a wealthy family which allowed him to devote himself fully to painting.
By the mid-1880s, he studied arts and honed his skills in Bin's workshop. In the early years of his career, he became interested in impressionism, an artistic movement that continued until he met Seurat. Along with this he ventured into pointillism or divisionism, an artistic technique of which Signac is one of the most important exponents. In his works, he painted landscapes of southern France and other regions that he visited on his ship.
Studies and beginnings
Born into a wealthy family, he was able to devote himself to study and the arts without restrictions. In 1882, he joined the École des Arts-Décoratifs de Paris (School of Decorative Arts). For the same period, he attended the free workshop of Bin, painter, and politician, who was then mayor of Montmartre. In the course of the following years, he collaborated in the creation of the Société des Artistes Indépendants, founded in 1884. He was the vice president in 1903 and president six years later. He also participated actively in the creation of the Salon des Indépendants.
In 1886, he was part of the IX Impressionist Exhibition, along with renowned painters such as Seurat, Edgar Degas, Camille Pissarro, Jean-Louis Forain and Paul Gauguin. In these early years, his paintings reflected the influence of Pissarro, Pierre Auguste Renoir, and Claude Monet.
Career
Towards the end of the 19th century, Signac began to lean towards the style proposed by Seurat, deepening the pointillist technique. In those first paintings, he painted the Mediterranean coasts and the banks of the Seine, lighthouses, coasts, among others.
In 1899, he raised his aesthetic ideas in the book De Eugène Delacroix to Neo-impressionism (1899), a work in which he defended the techniques of neo-impressionists. School that emerged in 1886 from the hand of Seurat and Signac. Camille Pissarro, Maximilien Luce Théo van Rysselberghe and Henri-Edmond Cross also participated in this.
Some characteristics of this artistic movement are the concern for volume, the development of shapes without defined profiles, the order in the composition and the use of pure basic colors, which when used in a pointillist painting would create an optical illusion that gives more luminosity in painting. This idea is based on the theory of the simultaneous contrast of colors by Michel Eugéne Chevreul.
When Seurat died, Signac moved to Saint-Tropez, (Cote d'Azur, France), a town where he remained until 1911. Throughout his life he traveled and sailed through different countries such as Italy and Turkey, also toured France. During these trips visited La Rochelle, Marseille, Venice, and Istanbul, among others. Those experiences served as inspiration for his paintings, in which he represented maritime scenes. Within those trips, he painted a large number of watercolors.
Throughout time, he ceased to strictly follow the rules of pointillism, widening the brushstrokes as seen in the paintings Samois, Departure of tuna vessels in Groix, La Seine au Pont-Royal, and Rivière de Vannes. From 1913, Signac traveled to Antibes, where he spent long stays, keeping his studio in Paris. During this period, he was president of the Société des Artistes Indépendants, a position he held from 1909 until his death on August 15, 1935, in Paris.
In the course of his career, Signac painted a large number of paintings and watercolors. In most of these, he applied pointillism, a technique developed by Seurat. Most of these paintings represented maritime scenes, although, he also painted still lives, decorative compositions, and everyday scenes. Among his most outstanding works are Opus 217. Against the Enamel of a Background Rhythmic with Beats and Angles, Tones, and Tints (1890), Woman by the Lamp (1890), The Papal Palace in Avignon (1900), Grand Canal ( 1905), The Port of Rotterdam (1907), Antibes, the towers (1911), Port of La Rochelle (1921) and Lézardrieux (1925).
In the last years of his career, he painted various watercolors in which he did not strictly follow the rules of pointillism; for this period he became friends with Belgian painters who subsequently formed a group of neo-impressionists.