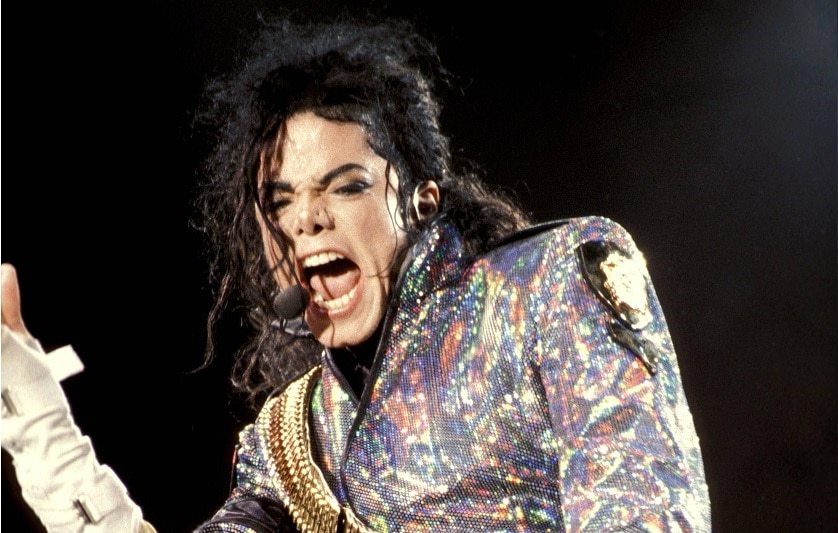 Michael Jackson Biography
Michael Jackson was a dancer, musician and pop singer who left an indelible mark on history. Despite all the criticisms that may exist against him and some of his actions, his musical qualities have always been respected.
He was born on August 29, 1958. His father was Joe Jackson, a crane operator who worked in Gary, Indiana during the 1950s. On the other hand, his mother was a woman originally from Alabama who had settled in the east of Chicago, Indiana.
Shortly after meeting in Indiana, the young couple deicide sealed the deal with a marriage in 1949 and from that moment they began to work on the expansion of the family. In 1950 they had the first of their nine children. The superstar of pop was the seventh.
He formed a band called, "The Falcons" with his brothers. They played in some bars and school dances. Originally the band had Jermaine (the fourth of the children) as the lead singer but when his mother saw that Michael, despite only being four years old, surpassed his brother in vocal quality and ability to entertain, it was clear they had another singer present.
When their parents realized that their children were serious with their dreams of entering the world of music they began to help them. However, contrary to what might be expected, his father's decision to "support" them was not pleasant for his children. Joe was terribly strict; if they were wrong in rehearsals he punished them, sometimes physically (with a belt or something similar). The above added to the coldness that characterized him in any dealings with the family that had nothing to do with the "family business", created a great distance between the father and his children.
From 1964 they began to participate in talent contests. Two years later they went to work in bars, some of the strip clubs, and nightclubs, driven by their father.
Then, they went out to tour the "Chitlin circuit", which is, the reserved place where African-Americans were free to introduce themselves. During this time, they had the opportunity to open for many R & B artists, for example, the Temptations, Jackie Wilson, the O'Jays, Sam and Dave, Jerry Butler, Etta James and James Brown.
Joe decided to take "The Jackson 5" to Detroit to work with Motown Records, a label dedicated to African-American artists. This is how the family moved to Los Angeles.
Their first singles, I Want You Back, ABC, The Love You Save, and I'll Be There, reached number one on the charts with ease, and managed to maintain that level of success for several years. However, the point came when not to interpret his own music became a problem for young artists. Unfortunately, Motown was not open to the idea of ​​producing their own music.
In 1975 they went on to work with Epic Records. With the new records company, they recorded "Destiny" in 1978. They dismissed his father from the position of representative and they replaced him with Quincy Jones, a musician and arranger of Jazz. With this Jackson took the first steps towards his solo career.
With Quincy Jones, he obtained the freedom to work on his music. They worked side by side on the album "Off the Wall" and thanks to him Jackson became a serious and successful artist.
In 1982, his album "Thriller" came out and it was clear that the artist was not crazy when he said that not only would it be bigger than his previous work, but it would be the greatest album of all time.
On May 16 of 1983, after performing with his brothers on a television special for the 25th anniversary of Motown, Michael stayed on stage and sang a song from his new album.
"Thriller" managed to sell close to 50 million copies, several of his singles were installed in the top 10 of Billboard and in the Grammys of 1984, he won Album of the Year.
Months later it was announced that he would go on tour with his brothers. During this time the first complaints to him appeared, the majority initiated by the press. He was punished for his lack of political involvement and for writing music that was not only aimed at the African-American audience. The criticism increased when the public noticed that his face on the cover of Thriller seemed whiter and his nose thinner than before. This type of transformation continued over the years, as did the criticisms.
In 1987, he released his next album, "Bad" which sold millions and got five first positions in the charts. Shortly after, he went out on his first solo tour. In it, he showed that his talent was not limited to music; nobody else moved like him.
None of this avoided the negative reaction that "Bad" got. In 1988, he was nominated to the Grammy award but did not win and was voted the worst male singer by the readers of Rolling Stone, among other scrolls. This, affected him deeply.
He left his parents' house and built Neverland, a fortress/amusement park. In addition, he began to frequent more and more children. In 1993, he was accused of going off with a 13-year-old boy. Jackson solved the problem outside of the courts but the damage to his image was done. At that time, a public rumor came out which said that Michael Jackson had developed an addiction to certain medications. The same year he started his 18-month marriage with Lisa Marie Presley, the daughter of Elvis Presley.
"Lies run sprints, but the truth runs marathons." ― Michael Jackson
In 1996 he remarried, this time with a nurse named Debbie Rowe, they had two children which were fertilized by artificial insemination. They divorced in 1999. For the arrival of his last album, Invincible (2001), his image as a musical legend had been eclipsed by his excesses. The controversy around him increased when another child accused him of touching him. The prosecution was brought to trial in 2005 and was acquitted. Besides the current problems he had so far, his excesses caused him financial problems.
He took refuge in Bahrain until 2009 when he announced a 50-concert tour. He died on June 25 of 2009, shortly before starting his tour.
On February 8 of 2010, Dr. Conrad Murray, his personal physician, was charged with involuntary manslaughter for causing an overdose.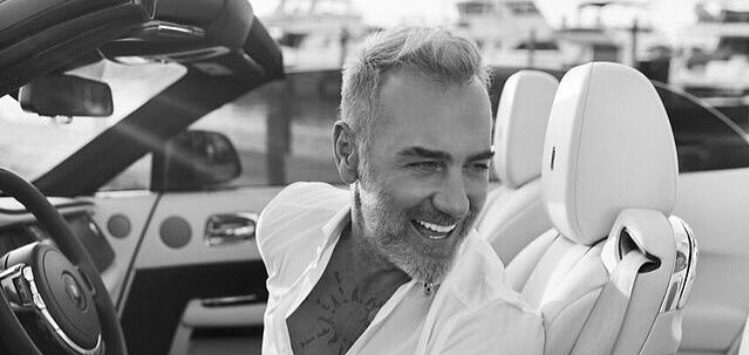 Gianluca Vacchi biography
Gianluca Vacchi (August 5, 1967) Born in Bologna, Italy. Italian businessman and artist, known for his eccentricity and the way he manages his money, throwing lavish and expensive parties. His lifestyle is frequently shared by the businessman through his social networks.
Vacchi is a man of more than 50 years who has attracted the attention of various people, not only for his eccentricity but also for his physical attractiveness. He currently has more than 15 million followers on instagram and since 2014 he has become popular with the hashtag #GVLifestyle.
There is only one life and you have to live it trying to enjoy everything you can.

Gianluca Vacchi
Family and studies
Gianluca Vacchi grew up in a wealthy family. From an early age he was interested in business. He studied economics and then began to be part of the family business. Later he founded the company IMA, a company dedicated to the creation of pharmaceuticals, cosmetics and others. Over time, Vacchi diversified his businesses, participating in different business projects. While doing this, he increased his capital, becoming a billionaire in a matter of a few years.
Change of lifestyle
After several years in the industry, Gianluca Vacchi left the family business in charge of his cousin and dedicated himself fully to enjoying his life, since at the age of forty he had not explored and enjoyed everything he achieved in those years. After thinking about the way he had lived until then, he decided to change his lifestyle. He started by working on his physique, improving his diet and exercising. He complemented this, with hours in the sauna and cryotherapy and shortly after the effort began to show.
At 47, he became known on social networks with a photo in which he was seen riding with the famous American actor Zac Efron.
Since then, he began to attract the attention of the public for his sensual dances, his eccentric and expensive parties. Likewise, through the networks he showed the large number of properties he owned: mansions, houses on the beach, yachts, motorcycles, cars and even a helicopter.
In 2016, the videos of Vacchi and his girlfriend at the time, Giorgia Gabriele, dancing to different Latin music songs, went viral. It was then that it became a trend. Many were interested in the lifestyle of the 49-year-old man, surrounded by beautiful women and with an exorbitant fortune. Since then, the daily life of the famous Italian has been shared by social networks. He is currently one of the most famous adult influencers on the platform.
The following year he ended his relationship with his girlfriend Gabriele, and a short time later he was seen with the beautiful Colombian model, Ariadna Gutiérrez. That same year he published his book Enjoy (2016), which, in Vacchi's words, is a conceptual biography. In this book, he talks about his experiences, gives advice and encourages people to enjoy life to the fullest.
During this period of his life, the Italian has been seen with famous Latin, American and European artists, which has increased his popularity. Among the artists with whom he has been associated are the singers: J. Balvin, Luis Fonsi, Sebastián Yatra, Ozuna, Daddy Yankee and Yandel, among others. In 2017, Vacchi was seized by Banco BPM. He later explained that this does not greatly affect his fortune and that it was all a disagreement with the bank.
Facet as DJ
In recent years, Gianluca Vacchi has dabbled in music as a DJ, working with great figures such as Steve Aoki, Nicola Zucchi, Christian Lena and Albertino, among others. He currently has a contract with the Spinnin 'Records label. His first song, entitled Viento, appeared under this label on August 13, 2017. This song currently has more than 27 million views on YouTube.
After Viento, Tump-it came out, a theme that quickly became a trend. In August he released the song Sigamos Bailando, his collaboration with Yandel and Luis Fonsi. Later he released the song Waglio, in collaboration with Alessio and in 2019, he released Asho mami and Mueve.
Vacchi has made several tours as a DJ and worked in clubs such as Amnesia Ibiza, Sutton Club and Sutton Barcelona, among others.
Gianluca news
Currently Vacchi, is romantically involved with the young model Sharon Fonseca. On May 10, 2020, during the celebration of Mother's Day, he announced via Instragram that he and his girlfriend were expecting their first child.
Birth of your child
On October 28, Gianluca and Sharon announced the birth of their daughter Blu Jerusalema Vacchi, true to their style, this announcement was made through their Instagram accounts.