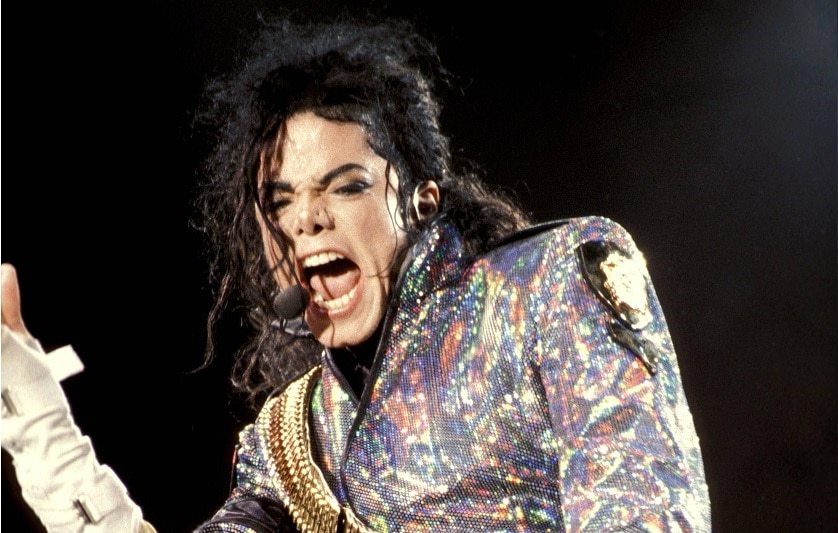 Michael Jackson Biography
Michael Jackson was a dancer, musician and pop singer who left an indelible mark on history. Despite all the criticisms that may exist against him and some of his actions, his musical qualities have always been respected.
He was born on August 29, 1958. His father was Joe Jackson, a crane operator who worked in Gary, Indiana during the 1950s. On the other hand, his mother was a woman originally from Alabama who had settled in the east of Chicago, Indiana.
Shortly after meeting in Indiana, the young couple deicide sealed the deal with a marriage in 1949 and from that moment they began to work on the expansion of the family. In 1950 they had the first of their nine children. The superstar of pop was the seventh.
He formed a band called, "The Falcons" with his brothers. They played in some bars and school dances. Originally the band had Jermaine (the fourth of the children) as the lead singer but when his mother saw that Michael, despite only being four years old, surpassed his brother in vocal quality and ability to entertain, it was clear they had another singer present.
When their parents realized that their children were serious with their dreams of entering the world of music they began to help them. However, contrary to what might be expected, his father's decision to "support" them was not pleasant for his children. Joe was terribly strict; if they were wrong in rehearsals he punished them, sometimes physically (with a belt or something similar). The above added to the coldness that characterized him in any dealings with the family that had nothing to do with the "family business", created a great distance between the father and his children.
From 1964 they began to participate in talent contests. Two years later they went to work in bars, some of the strip clubs, and nightclubs, driven by their father.
Then, they went out to tour the "Chitlin circuit", which is, the reserved place where African-Americans were free to introduce themselves. During this time, they had the opportunity to open for many R & B artists, for example, the Temptations, Jackie Wilson, the O'Jays, Sam and Dave, Jerry Butler, Etta James and James Brown.
Joe decided to take "The Jackson 5" to Detroit to work with Motown Records, a label dedicated to African-American artists. This is how the family moved to Los Angeles.
Their first singles, I Want You Back, ABC, The Love You Save, and I'll Be There, reached number one on the charts with ease, and managed to maintain that level of success for several years. However, the point came when not to interpret his own music became a problem for young artists. Unfortunately, Motown was not open to the idea of ​​producing their own music.
In 1975 they went on to work with Epic Records. With the new records company, they recorded "Destiny" in 1978. They dismissed his father from the position of representative and they replaced him with Quincy Jones, a musician and arranger of Jazz. With this Jackson took the first steps towards his solo career.
With Quincy Jones, he obtained the freedom to work on his music. They worked side by side on the album "Off the Wall" and thanks to him Jackson became a serious and successful artist.
In 1982, his album "Thriller" came out and it was clear that the artist was not crazy when he said that not only would it be bigger than his previous work, but it would be the greatest album of all time.
On May 16 of 1983, after performing with his brothers on a television special for the 25th anniversary of Motown, Michael stayed on stage and sang a song from his new album.
"Thriller" managed to sell close to 50 million copies, several of his singles were installed in the top 10 of Billboard and in the Grammys of 1984, he won Album of the Year.
Months later it was announced that he would go on tour with his brothers. During this time the first complaints to him appeared, the majority initiated by the press. He was punished for his lack of political involvement and for writing music that was not only aimed at the African-American audience. The criticism increased when the public noticed that his face on the cover of Thriller seemed whiter and his nose thinner than before. This type of transformation continued over the years, as did the criticisms.
In 1987, he released his next album, "Bad" which sold millions and got five first positions in the charts. Shortly after, he went out on his first solo tour. In it, he showed that his talent was not limited to music; nobody else moved like him.
None of this avoided the negative reaction that "Bad" got. In 1988, he was nominated to the Grammy award but did not win and was voted the worst male singer by the readers of Rolling Stone, among other scrolls. This, affected him deeply.
He left his parents' house and built Neverland, a fortress/amusement park. In addition, he began to frequent more and more children. In 1993, he was accused of going off with a 13-year-old boy. Jackson solved the problem outside of the courts but the damage to his image was done. At that time, a public rumor came out which said that Michael Jackson had developed an addiction to certain medications. The same year he started his 18-month marriage with Lisa Marie Presley, the daughter of Elvis Presley.
"Lies run sprints, but the truth runs marathons." ― Michael Jackson
In 1996 he remarried, this time with a nurse named Debbie Rowe, they had two children which were fertilized by artificial insemination. They divorced in 1999. For the arrival of his last album, Invincible (2001), his image as a musical legend had been eclipsed by his excesses. The controversy around him increased when another child accused him of touching him. The prosecution was brought to trial in 2005 and was acquitted. Besides the current problems he had so far, his excesses caused him financial problems.
He took refuge in Bahrain until 2009 when he announced a 50-concert tour. He died on June 25 of 2009, shortly before starting his tour.
On February 8 of 2010, Dr. Conrad Murray, his personal physician, was charged with involuntary manslaughter for causing an overdose.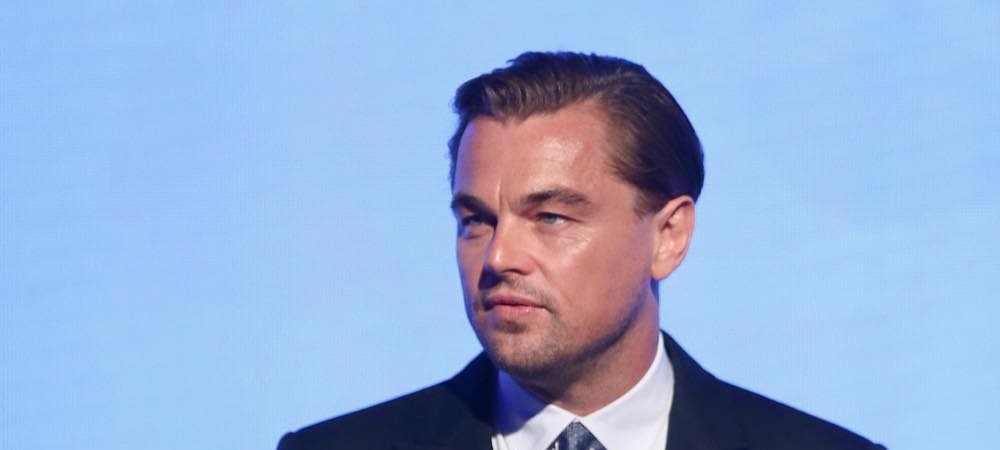 Biography of Leonardo DiCaprio
Leonardo Wilhelm DiCaprio is a renowned actor and film producer who has won numerous awards within the film industry. He was born on November 11, 1974, in Hollywood, Los Angeles, California, United States.
DiCaprio is an only child of Irmelin Indenbirken, a secretary born in Germany, and George DiCaprio, an underground comic artist and producer/distributor of comics. On his father's side, he has half-Italian (from Naples) and half-German (from Bavaria) ancestry. On the other hand, on his mother's side, his grandfather Wilhelm Indenbirken was German and his grandmother Helene Indenbirken was a German citizen born in Russia under the name Yelena Smirnova.
He was named Leonardo because, while his pregnant mother was looking closely at a painting by the great artist Leonardo da Vinci in a museum, DiCaprio gave a strong kick inside her belly. His parents divorced when he was only one year old, and they shared custody of Leonardo until 1997.
Studies, beginnings in acting.
As for his education, he did not attend university and only took basic courses at John Marshall High School in Los Angeles. His career in the world of image and acting began when he followed his older stepbrother, Adam Farrar, in television advertising, starring in a commercial for the Matchbox car brand at the age of fourteen and subsequently participating in educational films. At the age of five, he was also part of the children's television series "Romper Room", but had to leave it as it was detrimental to him.
"1990 – 1991: Debut in television and cinema"
In 1990, he made his true television debut when he was cast to be a part of the "Parenthood" ensemble, a series based on the film of the same name. He then landed minor roles in several series, including "The New Lassie" and "Roseanne," as well as a brief part in "Santa Barbara." His work in "Parenthood" and "Santa Barbara" earned him a nomination for the Young Artist Award for Best Young Actor. His big screen debut came in 1991 with the science fiction and horror movie "Critters." Later on, he became a recurring member of the cast of the ABC sitcom "Growing Pains," playing Luke Brower. However, DiCaprio didn't achieve success in the film industry until 1992, when he was selected by Robert De Niro from among 400 young actors for the lead role in "This Boy's Life," which also starred Ellen Barkin and De Niro himself.
1993 – 1996
Later, in 1993, DiCaprio played the mentally disabled younger brother of Johnny Depp in "What's Eating Gilbert Grape." The film's director, Lasse Hallström, admitted that he initially sought a less attractive actor, but he decided on DiCaprio because he had become "the most observant actor" among all who auditioned. The film was a great financial and critical success, resulting in Leonardo being highly praised for his performance, which led to him being awarded the National Board of Review for Best Supporting Actor and nominated for an Academy Award and a Golden Globe. Subsequently, he had roles in films such as "The Quick and the Dead" (1995) and was one of the leads in "Romeo + Juliet" (1996).
But his big break came with director James Cameron, who offered him the lead male role in Titanic (1997), a movie that not only won a considerable number of Academy Awards but also became a social phenomenon. Afterwards, DiCaprio gained greater acceptance in the cinematic world, so he was part of numerous films such as:
The Man in the Iron Mask (1998)
The Beach (2000)
Catch Me If You Can (2002)
The Aviator (2004)
The Assassination of Richard Nixon (2004)
Blood Diamond (2006)
Gardener of Eden (2007)
Body of Lies (2008)
Orphan (2009, as producer)
Shutter Island (2010)
Inception (2010)
Django Unchained (2012)
The Great Gatsby (2013)
Runner Runner (2013)
The Wolf of Wall Street (2013)
The Revenant (2015)
The Audition (2015).
Curiosities
Interestingly, he was nominated for an Oscar five times: Best Supporting Actor for What's Eating Gilbert Grape, Best Actor for The Aviator, Blood Diamond and The Wolf of Wall Street. This generated a lot of jokes and talk of a supposed "curse" in Hollywood. But in 2015, he finally won the award thanks to his great performance in "The Revenant".
It should also be noted that DiCaprio is a committed environmentalist who has received praise from environmental groups for choosing to fly on commercial flights instead of private planes like most celebrities, and for driving an electric hybrid vehicle and having solar panels in his home.