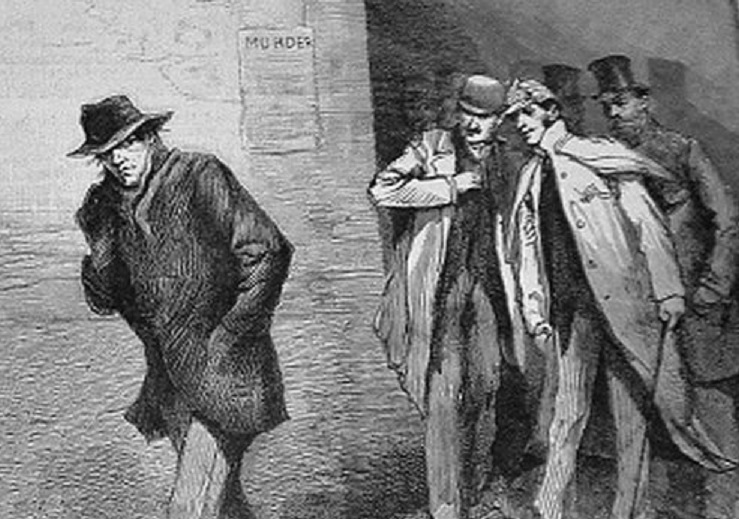 | | |
| --- | --- |
| Biography in other languages | |
Biography of Jack the Ripper
Jack the Ripper, is the name given to a serial killer, this man was the author of five brutal crimes, some investigators would say that there were around 11 murders, in the last months of 1888 in the London marginal neighborhood of Whitechapel. In this area of the city, a large number of immigrants, especially Jews fleeing persecution in Russia and Eastern Europe, were arriving. In this area there were a large number of miserable taverns, prostitutes and violent events every day.
The first murder was perpetrated on the morning of August 31, 1888, where the lifeless body of a woman of very low social condition was found in terrible condition, she was beheaded and found without internal organs. The woman was identified as Mary Ann Nichols. Really, no one understood the reason for such an act. The alarms went off when on September 8th of the same year, another woman appeared in the same horrible circumstances, her body was full of wounds caused by a scalpel and without the presence of her uterus. It was Annie Chapman.
What seemed curious to the authorities was that it was the same type of victim as the previous one: mature woman, very low class and dark past. Unfortunately, the authorities could not find conclusive evidence. The women in this area felt fearful and filled with fear. In almost ten days, Whitechapel witnessed a third murder, Elizabeth Stride was found on Batty St. street. That same night another woman, Catherine Eddowes, was killed and found without her left kidney and uterus. With this situation, Queen Victoria, through correspondence, urged the London police to find the killer.
As a reaction, the authorities began to search for someone who had knowledge of anatomy, as this person skillfully extracted the organs of his victims. On one occasion, a letter signed under the nickname of Jack the Ripper arrived at the authorities, accompanied by half a kidney. After this, several letters were found, all with intimidating, threatening and challenging phrases. But, many of these letters were said to have been invented by some journalists who worked for sensationalist newspapers that profited from these morbid illustrations.
Later, the authorities turned their attention to two suspects, the first, Francis Tumblety, an American doctor. The second suspect was a woman named Mary Pearcy. Ultimately, no conclusive evidence was found against them, although Tumblety was arrested and interrogated. The atmosphere remained tense in the area and the news had reached the entire world. He was the first known international serial killer of the 19th century. While the American doctor was in jail, the fifth murder occurred, the victim was Mary Jane Kelly. This woman was found in her room on November 9, 1888. This led to think that Tumblety was not the criminal.
What is certain is that Jack the Ripper, this legendary serial killer, had a great aberration for women of low social condition; for their sexuality, a sign of this was the attack on sexual organs. He was a misogynistic and defiant person. His character was ruthless, cold and methodical, typical behavior of a psychopath who considered women as objects. His story impacted and still continues to amaze people.
The popularity of this character is such that every year books are published that propose new hypotheses about the identity of the criminal or simply narrate this story based on primary sources. For example, in the novel The Big Book of Jack the Ripper, not only are the main theories, texts and articles of that time gathered, but also unusual literary accounts. This was published in 2015 and represented a bestseller. Another novel inspired by Jack the Ripper is From Hell (phrase used in a letter written by him).
Now, not only has the literary world been immersed in the study of this secret character, but also museum institutions. A private museum was opened right in the areas where the murders took place, where the history of this figure is reconstructed in a creative way. In this museum, they also exhibit the possible suspects of this series of murders. Recently, the case of Jack the Ripper was reopened, making use of medical and forensic technologies that were almost non-existent at that time.
Entrepreneur Russell Edwards purchased a shawl that is said to have been found near the body of one of the murdered women, Eddowes. He bought this at an auction and with the help of Jari Louhelainen, an expert in genetic material analysis, made the historic discovery. The results confirmed that without a doubt, the cloth had traces of both people, the victim and a man identified as Aaron Kosminski. A man born in the Polish town of Kłodawa, he emigrated to London in 1882, where he worked as a hairdresser. Investigators believe he was 23 years old when he committed the murders and that he was schizophrenic. Sources indicate that after the murders he was confined to a psychiatric center and died there at age 53.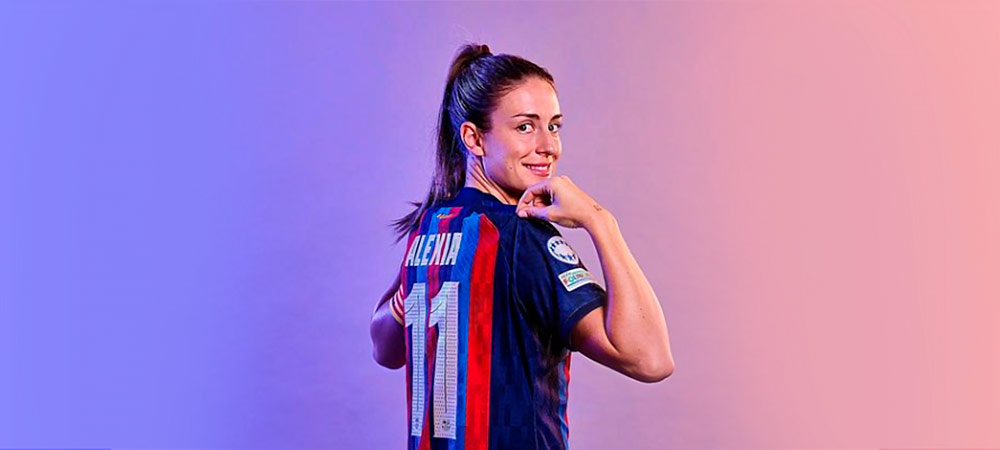 Biography of Alexia Putellas
Alexia Putellas Segura (February 4, 1994) is a football player. She was born in Mollet del Vallès, Barcelona, Spain. She is the winner of the 2022 Women's Ballon d'Or.
Early Years
The eldest daughter of Jaume Putellas and Elisabeth Segura. She has a younger sister named Alba, who is a model.
Since she was young, she always demonstrated her interest and love for football.
As a child, she used to play with her friends during recess. The athlete comments that she was the bossy one and the one who mainly directed the teams. At the age of 7, she was enrolled in the women's team of CE Sabadell.
At around the age of 10, she had a talk with her father and told him that she wanted to join the summer camps organized by the former player Xavi Hernandez.
Professional Career
Alexia debuted with Espanyol in the First Division, when she was 16 years old. And even though it wasn't the team of her dreams, it gave her the opportunity to pursue her dream.
She played for the team during the 2010/11 season, in which she achieved first place in group B of the first phase and second place in group B of the second phase. She played for this team from 2006 to 2011.
The next year, she signed with the Levante U.D. team. Her time with this club did not result in any titles, but it attracted the attention of several teams. Even though her tenure with this team was only between 2011 and 2012, Alexia scored 15 goals in 34 games.
F.C. Barcelona
In 2012, while going through a difficult time, she received a call with the proposal to sign with F.C. Barcelona. Her role in the team became increasingly important during the 2012/13 season.
Currently, Alexia Putellas is the captain of the Catalan club, F.C. Barcelona.
Some of the achievements she has accomplished with her current club are:
Spanish League (2013) Queen's Cup (2013) Spanish League (2014) Queen's Cup (2014) Spanish League (2015) Queen's Cup (2017) Spanish Super Cup (2020) Spanish League (2020) Queen's Cup (2020) Spanish League (2021) Queen's Cup (2021) Champions League (2021) Spanish Super Cup (2022) Primera Iberdrola (2022) Queen's Cup (2022)
Unfortunately, due to an injury, we will be without Alexia on the field for between 10 and 12 months. She suffered a cruciate ligament injury, and therefore will miss much of the 2022/23 season. It is also very possible that she will not be able to participate in the Euro Cup, Champions League and Women's World Cup 2023.
It is said that we may see Alexia Putellas's return to the field as early as the 8th month of 2023.
Ballon d'Or: 2021 and 2022
On October 17, 2022, Alexia Putellas won the Female Golden Ball award for the second consecutive year. She is the first Spanish player to win it twice, the only Spanish player to win it before was Luis Suarez in 1960.
Ver esta publicación en Instagram
Personal Life
In 2012, Alexia lost one of her biggest family pillars, her father passed away when she was 18 years old. Although her relationship with her mother and sister is nice, it does not compare to the relationship she had with her father, as he always supported, guided and advised Alexia in her football career from the beginning. During her acceptance speech for the Balon d'Or Femenin, she dedicated a few words to her late father, Jaume Putellas, thanking him for everything he did for her.
"If you allow me, I will try to dedicate this to someone who will always be very special to me. For whom I do everything, I hope you are very proud of everything your daughter does, wherever you are, this is for you, dad.".

Ver esta publicación en Instagram
Alexia is very private about her personal life, so there is no information about a current partner.
However, there will always be rumors. There are rumors that Alexia and her teammate, Jennifer Hermoso, may have more than just a beautiful friendship.
Alexia Putellas is a very private person when it comes to her personal life, so there is no information available about her current relationship status.
However, there is a rumor that she and her team mate, Jennifer Hermoso, may have more than just a close friendship. The rumor started when they were seen spending more time together, traveling, at gatherings and with family; also due to their support for the LGBTQ+ community. It is worth noting that neither of the soccer players has publicly addressed the topic.
Curiosities about Alexia Putellas
She has a dog named Nala. She is the first player of the Spanish National Team to achieve 100 international caps. She had a dog named Nuka. Her favorite players are Alex Morgan, Louisa Necib, Xavi Hernandez and Gerard Pique. She loves sports. One of her favorite foods is Japanese food.
She is active on Instagram. On it we can see content of her games, trainings, press conferences; she also shows her family and adventurous side. Alexia Putellas has more than 2.3 million followers on Instagram.