Jared Leto Biography
Jared Joseph Leto was born in Bossier City, Louisiana, United States, on December 26, 1971 (currently, 46 years old) is an American multi-instrumentalist, actor, director and producer, Oscar winner, Golden Globe, SAG, among other awards. He is also known as a director by the name of Bartholomew Cubbins but is best known as the vocalist, guitarist, bassist, pianist, composer, and founder of the alternative rock band 30 Seconds to Mars.
He lived in his hometown until his parents divorced when he was little, custody was left to his mother Constance After the separation, Jared lived with his older brother, Shannon Leto, his mother and grandfather. Jared and his family moved to different places like Colorado, Virginia, Wyoming, and Haiti for work reasons.
The two brothers, influenced from childhood by the love of art for their mom, formed a rock band. The first instrument that little Jared learned was a piano. He himself has declared in interviews that his musical influences are: Nirvana, Alice in Chains, Deftones, Led Zeppelin, Guns N 'Roses, Pearl Jam, The Goo Goo Dolls, Stone Temple Pilots, Everclear, Pink Floyd, Radiohead, The Cure, and U2. «I grew up in an atmosphere of actors, musicians, photographers and different theater actors».
He left school when he was in tenth grade, however, after some time, he decided to return and focus on his education by entering Flint Hill High School in Oakton, Virginia. He graduated in 1989 from Emerson Preparatory School. Shortly after, Jared entered the University of Philadelphia, to study art with a specialization in painting. However, his interest turned to act, for which he left his studies as a painter. Later he would move to New York to begin classes on cinema at the New York City's High School of Visual Arts. Being a student, he wrote and starred in his first short film: Crying Boy.
In 1992 Leto moved to Los Angeles to begin his acting career. In 1993 he got his first roles in television series such as Camp Wilder and Almost Home and My So-Called Life. A year later, he made his television debut in Cool and the Crazy, and his film debut came in the movie How to Make an American Quilt in 1995.
His first leading role was in Prefontaine (1997) which recreated the biography of the runner Steve Prefontaine. For the role, Leto investigated the life of the athlete, his family, and friends, adapting his voice and even his physical form. The transformation was so complete that, seeing it, Steve's sister was moved to tears. His performance got very good reviews.
After his first leading role, Jared begins to obtain several roles in well-known films, such as Basil (1998), The Thin Red Line (1998), Black and White (1999), Fight Club (1999) and Interrupted Innocence (1999) together Winona Ryder and Angelina Jolie. For this last performance, Leto was nominated for an award from the Broadcast Film Critics Association in the category of best-supporting actor.
Jared tried very hard in his career as an actor, in Requiem for a Dream where he played a heroin addict, his preparation was extreme. Leto lived in the streets of New York and isolated completely, even interrupted contact with his girlfriend at the time, Cameron Diaz, for two months. His physical and emotional health was totally affected, he even lost 28 kilos on purpose, since it was necessary to interpret his character realistically.
Some more recent roles were: Chapter 27 (2007), Awake (2007), Mr. Nobody (2009), Dallas Buyers Club (2013), Suicide Squad (2016).
As for his musical career, Jared (vocalist and guitar) formed in 1998, along with his brother Shannon Leto (drums), the renowned band 30 Seconds To Mars, in Los Angeles, California. What began as a small family project, an illusion of children soon became a call to something bigger. Bassist Matt Wachter joined the band in 2001 and a little later, they also joined Solon Bixler on rhythm guitar and Kevin Drake on acoustic guitar.
Jared despite being a well-known Hollywood actor prefers not to use that information to promote the band. He has said that if the band has triumphed, it is because of their music; in fact, the band refused to play in places where their name is used as an actor to promote their concerts.
In 1999, the band signed their first contract with Virgin Records, with them in 2002, their first album came out, which, in general, received positive reviews. This album is generally described as a concept album.
At the end of 2002, guitarist Solon Bixler left the band due to personal problems. On January 29, 2003, the guitarist and follower of the band, Tomo Milicevic, presented the auditions to be the new guitarist, earning respect and acceptance of the members of the band, achieved his goal. Other albums are A Beautiful Lie (2005), This Is War (2009), Love, Lust, Faith, and Dreams (2013).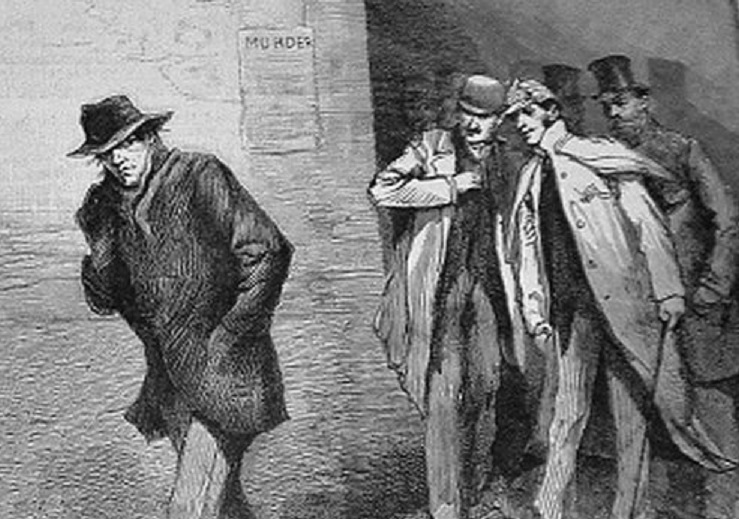 Biography of Jack the Ripper
Jack the Ripper, is the name given to a serial killer, this man was the author of five brutal crimes, some investigators would say that there were around 11 murders, in the last months of 1888 in the London marginal neighborhood of Whitechapel. In this area of the city, a large number of immigrants, especially Jews fleeing persecution in Russia and Eastern Europe, were arriving. In this area there were a large number of miserable taverns, prostitutes and violent events every day.
The first murder was perpetrated on the morning of August 31, 1888, where the lifeless body of a woman of very low social condition was found in terrible condition, she was beheaded and found without internal organs. The woman was identified as Mary Ann Nichols. Really, no one understood the reason for such an act. The alarms went off when on September 8th of the same year, another woman appeared in the same horrible circumstances, her body was full of wounds caused by a scalpel and without the presence of her uterus. It was Annie Chapman.
What seemed curious to the authorities was that it was the same type of victim as the previous one: mature woman, very low class and dark past. Unfortunately, the authorities could not find conclusive evidence. The women in this area felt fearful and filled with fear. In almost ten days, Whitechapel witnessed a third murder, Elizabeth Stride was found on Batty St. street. That same night another woman, Catherine Eddowes, was killed and found without her left kidney and uterus. With this situation, Queen Victoria, through correspondence, urged the London police to find the killer.
As a reaction, the authorities began to search for someone who had knowledge of anatomy, as this person skillfully extracted the organs of his victims. On one occasion, a letter signed under the nickname of Jack the Ripper arrived at the authorities, accompanied by half a kidney. After this, several letters were found, all with intimidating, threatening and challenging phrases. But, many of these letters were said to have been invented by some journalists who worked for sensationalist newspapers that profited from these morbid illustrations.
Later, the authorities turned their attention to two suspects, the first, Francis Tumblety, an American doctor. The second suspect was a woman named Mary Pearcy. Ultimately, no conclusive evidence was found against them, although Tumblety was arrested and interrogated. The atmosphere remained tense in the area and the news had reached the entire world. He was the first known international serial killer of the 19th century. While the American doctor was in jail, the fifth murder occurred, the victim was Mary Jane Kelly. This woman was found in her room on November 9, 1888. This led to think that Tumblety was not the criminal.
What is certain is that Jack the Ripper, this legendary serial killer, had a great aberration for women of low social condition; for their sexuality, a sign of this was the attack on sexual organs. He was a misogynistic and defiant person. His character was ruthless, cold and methodical, typical behavior of a psychopath who considered women as objects. His story impacted and still continues to amaze people.
The popularity of this character is such that every year books are published that propose new hypotheses about the identity of the criminal or simply narrate this story based on primary sources. For example, in the novel The Big Book of Jack the Ripper, not only are the main theories, texts and articles of that time gathered, but also unusual literary accounts. This was published in 2015 and represented a bestseller. Another novel inspired by Jack the Ripper is From Hell (phrase used in a letter written by him).
Now, not only has the literary world been immersed in the study of this secret character, but also museum institutions. A private museum was opened right in the areas where the murders took place, where the history of this figure is reconstructed in a creative way. In this museum, they also exhibit the possible suspects of this series of murders. Recently, the case of Jack the Ripper was reopened, making use of medical and forensic technologies that were almost non-existent at that time.
Entrepreneur Russell Edwards purchased a shawl that is said to have been found near the body of one of the murdered women, Eddowes. He bought this at an auction and with the help of Jari Louhelainen, an expert in genetic material analysis, made the historic discovery. The results confirmed that without a doubt, the cloth had traces of both people, the victim and a man identified as Aaron Kosminski. A man born in the Polish town of Kłodawa, he emigrated to London in 1882, where he worked as a hairdresser. Investigators believe he was 23 years old when he committed the murders and that he was schizophrenic. Sources indicate that after the murders he was confined to a psychiatric center and died there at age 53.