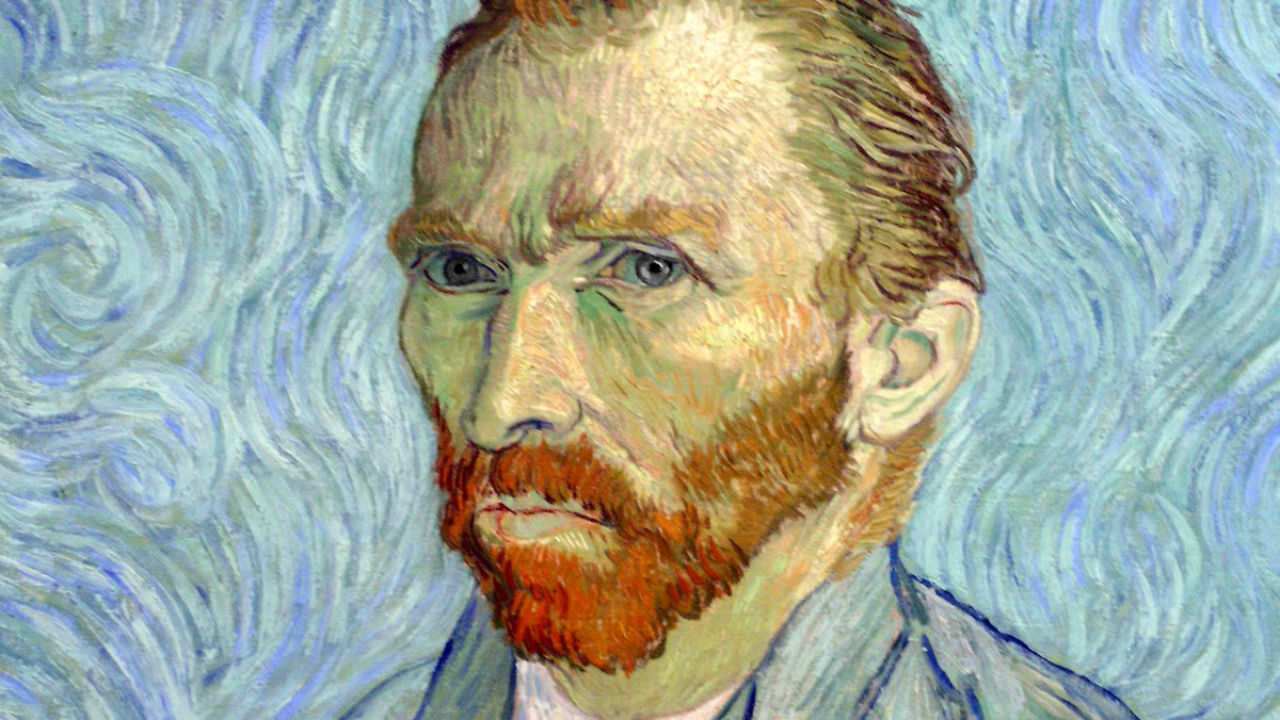 Vincent Van Gogh Biography
Vincent Willem van Gogh, popularly known as Vincent van Gogh, was born in Zundert, Netherlands on March 30, 1853, and died in Auvers-sur-Oise, France, on July 29, 1890. Vincent is recognized as one of the best post-impressionist painters, characterized by his thick brushstrokes, by the strong colors and swirls that inhabit his works. His most popular paintings are The Starry Night, Cafe Terrace at Night, The Potato Eaters, Bedroom in Arles and Vase with Twelve Sunflowers, besides his multiple self-portraits.
His parents, Theodorus van Gogh and Anna Cornelia Carbentus, called him with the name of their son who had been born exactly one year before him and had died minutes later, on March 30, 1852.
In his childhood, Vincent van Gogh attended several boarding schools without his parents being able to decide on one until he was 15 years old and left school to work. A year later, Vincent would be hired at the Goupil & Co, a company that traded with art, and where his uncle Vincent worked.
The Goupil & Co, which would later change its name to Boussod & Valadon, sent Vincent van Gogh to London, where he fell in love with Eugenie, owner of the place where he stayed. However, she refused to start a relationship with him because she was committed to someone else already. Because of this, Van Gogh changed his interest in his work for books and loneliness. By 1878, he had already been fired for this and for intruding his personal taste in the business.
"The fishermen know that the sea is dangerous and the storm is terrible. But that does not stop them from going to sea."  Vincent van Gogh
Once he was unemployed, and before dedicating himself to painting, he put himself at the service of religion. In Amsterdam, he wanted to become a theologian, but the institutions rejected him for not knowing Greek or Latin, besides his problems to socialize. However, he was sent to Belgium, to the mines of Borinage, to evangelize the miners of this place and where he spent 22 months in deep misery and fanaticism until his brother advised him to devote himself to painting.
While in Brussels, in 1880, he studied at the Academy of Fine Arts where he painted in the style of Jean-Fraçóis Millet, which included farmers and miners, who reminded him of his times in Borinage. A year later, Vincent traveled to Etten to visit his brother and his cousin Anton Mauve, who was also a painter. There, he fell in love with one of his cousins, Cornelia Adriana Vos-Stricker, who rejected him violently despite being a widow.
Thanks to the insistence of his cousin, Van Gogh made different watercolors in which could be appreciated his study of perspective, drawing and the subject of death applied to nature. Vincent met Clasina Maria Hoornik, a prostitute with a daughter and waiting for another son, who lived on the street, and with whom Vincent started to form a family. However, given the shortage in which they lived -Vincent subsisted with the help of his brother Theo-, Clasina returned to prostitution. Van Gogh abandoned her because of this and because of the rejection she aroused in his family.
In Nuennen, Netherlands he painted the rural weavers together with his friend Anthon van Rappard. From this period, 1884, his work The weaver at the loom is well-known. In this same year, he met Margot Begemann, with whom he wanted to get married, but he could not because of the opposition of his family. The following year his father died, and to avoid problems related to the inheritance, he accepted the help of a sacristan who got him a place where he could continue working and where he painted "The potato eaters" which he printed in 20 lithographs to sell to his neighbors. This painting received a strong criticism from Rappard, to which van Gogh reacted by cutting relations with him.
In 1885, in Antwerp, Vincent van Gogh discovered Rubens and the Japanese prints, which exerted a great influence on the way he used color. Also, Van Gogh discovered that he had syphilis, by which he lost most of his teeth. In 1886, he moved to live with his brother Theo in Paris, where he met the Impressionists Paul Cézanne, Camille, and Paul Gauguin, among others.
Time later, he went to live in Arles, where he devoted himself to portraits and landscapes. Van Gogh rented the Yellow House to found a circle of painters. Although he invited many artists, only Gauguin showed interest, although due to financial problems he did not travel until Vincent's brother, Theo, paid his debts. Together, they portrayed themselves and some of the places in Arles. However, over time they discovered that they did not sympathize as much as they expected, to the point that, in the middle of a discussion, van Gogh chased Gauguin with a knife – as narrated by the latter – and then cut off the lobe of his left ear himself. After this, Gauguin left Arles to never see Van Gogh again. This experience inspired Van Gogh to paint the Self-portrait with the bandaged ear.
After some similar episodes, Van Gogh decided to seclude himself in the Saint Paul-de-Mausole asylum, in the town of Saint-Rémy-de-Provence, on May 8, 1889. Van Gogh adjusted his room as a workshop where he painted works full of spirals, among which Starry Night, his most famous work stands out. For this year and the next, he made three exhibitions, two for the Hall of the Independents and another for the group Les XX.
In 1890, he moved to Auver-Sur-Oise, where his mental health did not improve due to the reappearance of syphilis. This is where he finally shot himself in the chest with a revolver, to die two days later on July 29, 1890.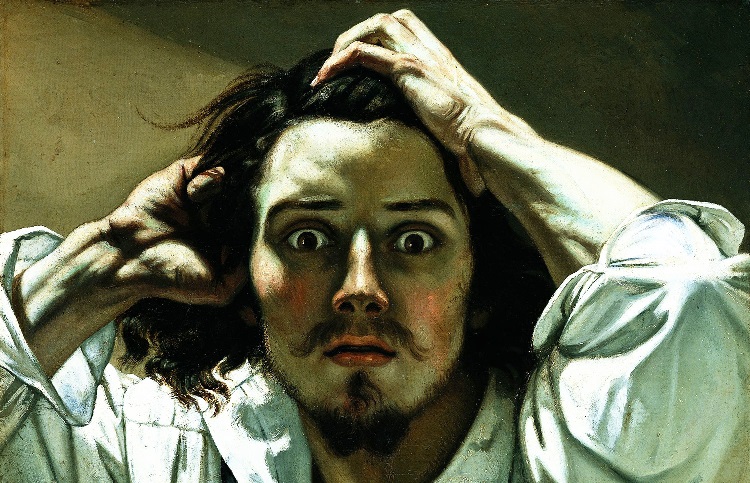 Biography of Gustave Courbet
Gustave Courbet, Jean Désiré Gustave Courbet (1819-1877) was a painter. Courbet was born in the French town of Ornans. His parents and family were landowners in Ornans. Courbet was influenced by his parents to study law, but his true passion was drawing. Therefore, while studying law, he began drawing under the tutelage of a student named Flajoulot. When he turned 20, he withdrew from his law studies and moved to Paris to complete his artistic training with the teachings of Steuben, Bonvin, and Père Baud, a student of Gros. There he became interested in the works of Chardin, the Le Nain brothers, and the Spanish painters Ribera, Zurbarán, Murillo, and Velázquez.
Based in Paris since 1839, he delved into the Realist painting trend of the 19th century. He studied at the Swiss Academy and extensively analyzed the works of some artists from the Flemish, Venetian, and Dutch schools of the 16th and 17th centuries. He achieved artistic maturity when he discovered the works of Rembrandt on a trip he took to the Netherlands in 1847. From then on, works such as L'après diner a Ornans (1849), El entierro en Ornans (1849) or Los paisanos de Flagey volviendo del campo (1850) emerged, where the characters are represented with all their vulgarity or a compromising sensuality.
Courbet's works caused a stir and controversy because the public was faced with a new realistic vision of everyday events. Additionally, his style as a revolutionary and provocative man, follower of the anarchist philosophy of Proudhon, and participant in the 1871 Paris Commune, led to his imprisonment for six months, until he sought refuge in Switzerland in 1873. All of this scandalized the public, who often criticized him but also admired him. His self-portraits were based on Romanticism. In 1846, he wrote a manifesto against Romantic and neoclassical tendencies with Bouchon. Courbet's realism was a protest against the sterile academic painting and exotic motifs of Romanticism. He focused on the revolutionary environments of the 19th century.
He traveled to Holland to study the works of Hals and Rembrandt and participated indirectly in the military uprising. During this period, two of his most important realist works were created: The Burial at Ornans and The Stone Breakers, this work was lost due to World War II. Courbet's paintings elicited all types of comments due to their realistic portrayal of the lives of ordinary people. After the coup d'etat of Louis Napoleon Bonaparte in 1852, the painter returned to his hometown.
While there, Courbet opened his own exhibition titled "Realism." It was born as a protest against the rejection of his works at the Paris Universal Exhibition in 1855. The central work was the enormous painting: "The Painter's Studio" (1855). It was presented as a "realistic allegory." Later, other figure and portrait paintings emerged: "Ladies by the Seine" (1857), the self-portrait "The Cellist" (1849) and "The Beautiful Irishwoman" (1866). The artist also created works related to the sea, landscapes of forests and mountains with their fauna, flowers and still lifes.
Courbet became a representative of the emerging realism of the time. Courbet was described as a conceited man, who claimed to be the most handsome and seductive of humans, due to his Assyrian profile, he boasted of his ability to illuminate new forms of truth and beauty to end the outdated trends of Paris. For this reason, we can understand why he was such a controversial painter and was often hated. Nevertheless, the magnificent works that this painter conceived during his life could not be denied.
Let's return to The Burial at Ornans (1849), it is his work of greatest dimensions and complexity, he wanted to bring a huge fragment of rural reality from his land to the refined environment of Paris. This composition can be seen as disordered and with little hierarchy. Courbet manages to make the viewer sit at the same level as the villagers of Ornans and symbolically attend the funeral of a humble peasant. In addition, the diversity of individual expressions tries to make a critical description and a study of the social categories of a population. This work is admired for its formal and coloristic stylization, and its horizontal composition.
Another great work of this French painter is Bonjour, monsieur Courbet (1854). The painting shows in great detail the local environment, as well as the light and characters, reflecting a real event with great objectivity. This painting has become a kind of standard-bearer of realistic art for many artists in recent decades. Courbet broke the mold with the work Señoritas a orillas del Sena (1857), because the Parisian public was used to paintings on mythological or historical themes; on the contrary, in Courbet's canvas, the two women represented in showy clothes are two prostitutes resting by the river.
Also impressive was the way it was painted, in opposition to the tastes and rules of the time; the thick brushstrokes, the color tones and the disregard for the canons of beauty. In that work both the composition and the color, want to reflect reality, each of the elements reflect the same importance, transmitting a certain sense of imperceptible objectivity. Courbet showed total uninhibitedness in front of the female sex. A reflection of this is the work The Origin of the World (1866), was made by order of Bey, this was the most transgressive painting of the 19th century.
Other paintings by this French painter include: Self-Portrait with Black Dog (1842), The Desperate Man (1845), The Meeting (1854), The Painter's Studio (1855), Woman with Parrot (1866), The Trout (1871) among others. These are just a few of the many works that this artist left for posterity and for future generations interested in realistic art. Courbet's radical stance, reflected in the realm of politics, specifically with the Paris Commune, led to him being accused of participating in the demolition of the Vendôme Column. He had to go into exile in 1875 in Switzerland, where he died two years later in solitude and poverty.