Personal information
Full name

Eduin Oswaldo Parra Cázarez

Birthdate

July 30, 1994

Age
28 years old
Occupation

Singer

Stage name
Eduin Caz
Nationality

Mexican

Height
1.75 m
Band
Grupo Firme
Parents

Lorena Cazarez

Genders
Regional Mexicana
Zodiac sign
Leo
Biography in other languages
Biography of Eduin Caz
Eduin Oswaldo Parra Cázarez, better known as Eduin Caz, is a singer and vocalist of the well-known group "Grupo Firme." He was born on July 30, 1994 in Culiacán, Sinaloa, Mexico.
¿Who is Eduin Caz?
Eduin Caz is a singer and vocalist of the well-known group "Grupo Firme." He was born into a humble family in Culiacán, Sinaloa, Mexico, where he lived with his mother, Lorena Cázerez, his stepfather, and his brother Jhonny Caz. From a young age, the Caz brothers shared a passion for music. Eduin began singing in public transportation as a teenager to earn money to support his family. After finishing high school, Eduin moved to Tijuana, Mexico.
Musical Career
Eduin joined the "Banda Retro Sierreño," with whom he performed alongside Joaquín Ruiz, but the group dissolved. Both musicians decided to join "Aventa2 de Tijuana," but Eduin eventually left the band. Later on, Joaquín Ruiz and Eduin Caz joined the band "Los 4 de la Frontera." The group began uploading cover videos on YouTube, gaining some more popularity.
Due to personal and musical differences, he decided to leave "Los 4 de la Frontera." In 2014, Eduin decided to create a musical group with friends from different cities in Mexico, and thus "Fuerza Oculta" was born, a band that has undergone different name changes: "Fuerza Oculta," "Grupo Fuerza," and finally "Grupo Firme," as they are currently known.
Grupo Firme decided to continue the theme of one of the previous bands where Eduin was. They began to create content and perform at different bars singing music from various artists. In 2019, Eduin decided to include his brother, Jhonny Caz, in the band Grupo Firme. The group consists of Abraham Hernández, Dylan Camacho, Joaquín Ruíz, Christian Téllez, José "Fito" Rubio, Jhonny, and Eduin Caz.
Since the musical group gained strength, they have released songs, albums, and have won several awards.
Eduin is known for his support of the LGBTQ+ community in his performances. He is also known for his exotic and original style.
It was announced that Caz and his group collaborated with the famous Mexican influencer, Kim Loaiza. They stepped out of their comfort zone and performed "Después de las 12 REMIX," a reggaeton song that was made in collaboration with Ovi and Pailita.
In 2022, it was announced that Eduin Caz, the leader of Grupo Firme, and his bandmates broke the attendance record with more than 280,000 people at the Zócalo, Mexico City. This well-known band surpassed the previous record held by Vicente Fernández, who had 217,000 people in attendance. Prior to these last two, Justin Bieber and Shakira held the record with 210,000 people in attendance at the Zócalo.
A day before breaking the record, news began to spread about an accident suffered by Eduin during a concert, which will be clarified here. While Eduin was singing "El Reemplazo," he fell back on stage from the saddle he was singing on.
Personal Life
Before gaining fame, Eduin held various jobs as, although he was dedicated to music, it was not enough to support a family. He revealed that he worked for the brother-in-law of Isael Gutiérrez, who owned clothing warehouses. He lasted about a month in this job, but decided to take a chance on his dream of becoming a musician and invested more time into it.
He obtained a degree in Marketing from the Autonomous University of Baja California.
Eduin Caz and Daisy Anahy met when he was 16 years old. In 2015, the couple decided to get married. They have two children, Gerardo and Geraldine.
On his social media accounts, he likes to show a little bit of everything. We can see about his performances, concerts, future projects, family, friends, his style, and much more. On Instagram, Eduin Caz has over 7.5 million followers.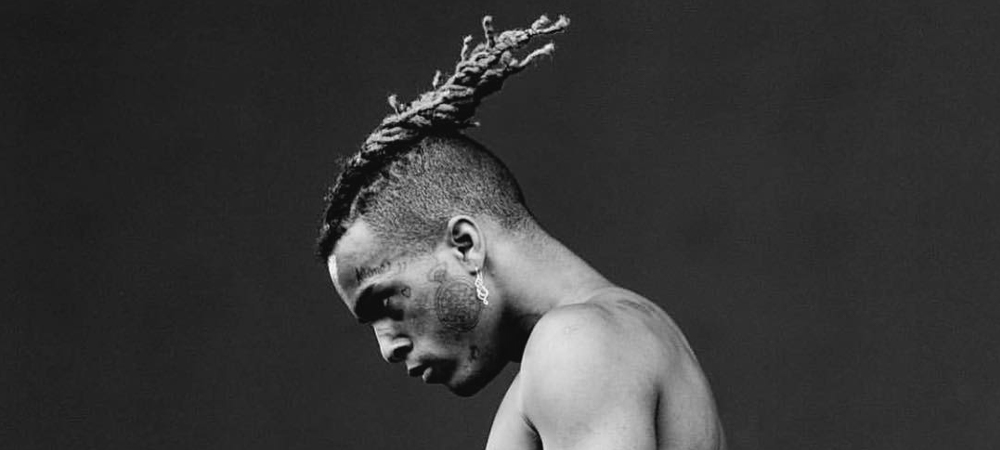 Biography of XXXTentacion
XXXtentacion (January 23, 1998 – June 18, 2018) was a musician and rapper. He was born in Plantation, Florida, United States. His birth name was Jahseh Dwayne Onfroy. He grew up in a dysfunctional household of Jamaican parents where there was a lot of turmoil. Since childhood, he had behavior problems and was very violent. At the age of six, he threatened and hurt another boy with a knife. His mother was not able to take care of him and he was raised by his grandmother, whom he considered his mother. He never had good grades in school and was not fond of attending. From a young age, he had a great passion for music. The main artists who influenced his life and career were Kurt Cobain, Papa Roach, Cage The Elephant, and even Coldplay.
As he entered adolescence, he had several legal problems due to fights, armed robbery, possession of oxycodone, possession of a firearm, and resisting arrest. So, he was sent to a youth prison in South Florida, there his behavior did not change, on the contrary, it worsened more. He brutally beat a homosexual man who was also behind bars, a story that he later recounted in an interview without any remorse. While in prison, he met Stokeley Clevon Goulhorne. They both began to make rap songs. From that moment on, he began to get tattoos, there are several tattoos that had a lot of meaning for him and others he just put on his skin out of preference.
During that period, he named himself XXXTentacion, he signed all the lyrics he composed with this pseudonym. In 2014, the American rapper began publishing songs on the music platform SoundClulb. By the end of the following year, he released "Look at Me," a song that gradually climbed to the top of the Billboard charts. His name became viral after being accused of home robbery, the artist declared himself innocent of the charges and received conditional release. But the controversy did not end there, it was later revealed that he had assaulted his girlfriend, Geneva Ayala. The young woman told the newspaper that Onfroy had threatened to attack her with a fork and wire barbecue brush.
During the summer of 2016, she was forced to stay with him and during that time, she received all kinds of abuse, threats, torture, and humiliations. Later, she discovered that she was pregnant with the rapper and the situation of violence did not change. The young woman decided to file a complaint and he was accused of aggravated assault on a pregnant woman, domestic abuse by strangulation, illegal detention, and manipulation of witnesses. Despite this, and the evidence, he denied the accusation and declared himself innocent. Although it was a national news and the young woman's statements occupied the front pages of magazines, his followers showed their support and this did not impede the rapper's rise. He also had the support of rap stars such as Danny Brown and A$SP Rocky. Meanwhile, the rapper went from jail to house arrest.
This reprehensible behavior was exposed on covers such as Freshman Class, where the question was raised about continuing his career as if nothing had happened. Music critic Tom Breihan stated that he should not receive any more support. Later, it was known that he did not respect the conditions of his conditional release, instead living in a $1.4 million mansion with luxuries such as a BMW. He was also frequently throwing parties. The rapper stated that these accusations would not affect or end his successful music career.
This controversial, eccentric and tumultuous life ended with a burst of shots. The first news was published by The Washington Post, it is known that two attackers intercepted the 20-year-old rapper when he was buying motorcycles at a dealership in Deerfield Beach on June 18, 2018. The police have suggested that the shooting may have been an attempted robbery, but the culprits were not captured.
Days later, after conducting several investigations, the police found Robert Allen, 22 years old, guilty. He was seen around the site minutes before the attack. Similarly, Dedrick D. Williams was found as a suspect and later charged with manslaughter. The police continue to clarify the facts. In the meantime, hundreds of people gathered to say goodbye to the rapper who died minutes after arriving at the hospital. His mother expressed that her son had left her a gift; his grandson who was on the way.