Personal information
Full name

Gonzalo Julián Conde

Birthdate

August 29, 1998

Age
24 years old
Occupation

Musical producer and audiovisual content creator

Stage name
Bizarrap, BZRP
Nationality

Argentine

Height
1.70 m
Genders
Trap, Hip hop, urban
Zodiac sign
Virgo
Biography in other languages
Biography of Bizarrap
Gonzalo Julián Conde, known artistically as Bizarrap, is an Argentine musical producer and audiovisual content creator, recognized for being the creator of the Freestyle and Music Sessions on YouTube. Born on August 29, 1998, he has stood out as one of the main exponents of the Latin American trap scene and has become a music icon.
In 2017, Bizarrap became known with his "crazy combos" and shortly after created the Freestyle Sessions and Music Sessions, which brought him fame and recognition. He has collaborated with renowned artists such as Trueno, Lalo Ebratt, Nathy Peluso, Nicki Nicole, Residente, and more recently with Shakira. His work has been acclaimed by critics and has achieved great success on social media and digital platforms.
Early Years
Bizarrap was born in Ramos Mejía on August 29, 1998. He showed talent for music from a very young age. He started rapping at thirteen and at fourteen discovered EDM (Electronic Dance Music), a genre that led him to be interested in production. He then tried several software until music production became his hobby. He taught himself using his home computer; later he created his own independent studio. His parents always supported him. He also learned to play the piano.
In 2016 he finished high school and enrolled in college, but soon dropped out as he was more interested in music production. Currently, he is pursuing a degree in Marketing at UADE and working as a producer at Warner Music. His early work was remixes and productions for rappers participating in Battle Rap events. It was through this that he became known.
Crazy Combos and Beginnings on YouTube
His career on YouTube began in 2017, with the Crazy Combos. These were funny, sometimes informative, videos based on Battle Rap events. They contained remixes and freestyles of the participants, mixed with his own beats in a very original way. As a result, within a few weeks, his channel already had thousands of subscribers and millions of views. His combos and remixes not only opened doors for him in the industry, but also earned him national recognition.
It was then that he came into contact with figures such as Kodigo, Lit Killah and Ecko, whom he began to remix.
In April 2017, his first success came when he collaborated with Duki on the remix of the hit "No vendo trap". Thanks to this collaboration, other artists such as Khea and Paulo Londra joined the list of artists who wanted him to do some of their remixes. That year he made, among others, the remixes of "21334" by Dani Ribba, "A fuego" by DrefQuila, "Legend" by Ecko, "Relax" by Paulo Londra, "Soy peor" by Bad Bunny, and "Escalera real" by Kodigo.
Bzrp Freestyle and Music Sessions
On November 17, 2018, Bizarrap produced and recorded the first Freestyle session at his home with the participation of Kodigo. Despite its simplicity, the session was a huge success on YouTube. Gradually, other artists such as Sony, Lit Killah and Acru joined, and in February of that same year, the Music Sessions began with Bhavi as the first participant. This was followed by successful sessions with Ecko, Pekeño 77, and Trueno. He also premiered collaborations such as "Se te da tan bien" and "Antes que sea tarde" with Estani.
In the course of 2019, Bizarrap began uploading the Bzrp Music Sessions to digital platforms such as Spotify and iTunes. Until that point, his most popular session had been the BZRP Music Sessions #13, featuring Nicki Nicole as the first female singer with whom he collaborated. However, in 2020, he achieved viral success with the BZRP Music Sessions #36, alongside Argentine singer Nathy Peluso. Other notable sessions include those with Frijo, Trueno, Dillom and Big Soto.
In 2020, he performed Music Sessions with artists such as Cazzu, Aczino, C.R.O and KHEA. He also released the single "Lil Baby" with Pekeño 77, "Flexin" with Lit Killah, collaborated with Trueno and Acru on "Jugador del año" and did the same with Nicki Nicole and Dread Mar I on the single "Verte."
In 2021, the Music Sessions were highly successful, reaching the top of streaming platforms and featuring on the covers of major media outlets. Artists such as YSY, L-Gante (the first cumbia session), Antillano, Residente, and his diss track directed at J Balvin, and Quevedo (the session with the most plays) were among the highlights.
In 2022, Bizarrap started the year with a session that caused a worldwide stir, Music Session #53, featuring Shakira and her song directed at Gerard Piqué, revolutionized all digital media.
Curiosities of Bizarrap
The first BZRP Music Sessions were produced and recorded in his bedroom at his home in Ramos Mejía, near Buenos Aires, Argentina.
Although BZRP is not limited to a specific musical genre, it is distinguished by its unique style in which the singer is in front of the microphone and Bizarrap in the background, playing a secondary role.
His sessions have become a kind of digital cult, as many digital personalities react to his videos, as is the case of influencer Ibai Llanos.
What are the most listened to Bizarrap Sessions?
Quevedo | Bzrp Music Session #52
Nathy Peluso | Bzrp Music Session #36
L-Gante | Bzrp Music Session #38
Trueno | Bzrp Music Session #52
Snow Tha Product | Bzrp Music Session #52
Alemán | Bzrp Music Session #52
Nicki Nicole | Bzrp Music Session #52
Dani | Bzrp Music Session #52
Tiago PZK | Bzrp Music Session #52
Antillano | Bzrp Music Session #52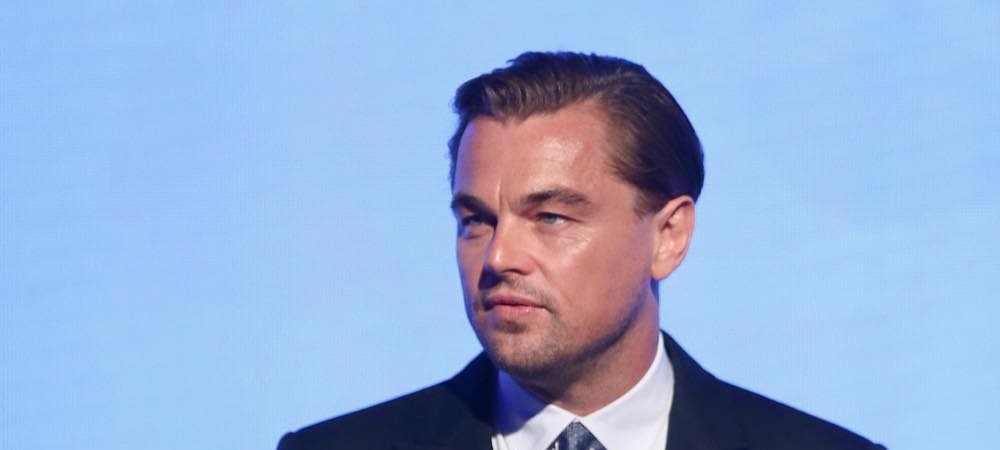 Biography of Leonardo DiCaprio
Leonardo Wilhelm DiCaprio is a renowned actor and film producer who has won numerous awards within the film industry. He was born on November 11, 1974, in Hollywood, Los Angeles, California, United States.
DiCaprio is an only child of Irmelin Indenbirken, a secretary born in Germany, and George DiCaprio, an underground comic artist and producer/distributor of comics. On his father's side, he has half-Italian (from Naples) and half-German (from Bavaria) ancestry. On the other hand, on his mother's side, his grandfather Wilhelm Indenbirken was German and his grandmother Helene Indenbirken was a German citizen born in Russia under the name Yelena Smirnova.
He was named Leonardo because, while his pregnant mother was looking closely at a painting by the great artist Leonardo da Vinci in a museum, DiCaprio gave a strong kick inside her belly. His parents divorced when he was only one year old, and they shared custody of Leonardo until 1997.
Studies, beginnings in acting.
As for his education, he did not attend university and only took basic courses at John Marshall High School in Los Angeles. His career in the world of image and acting began when he followed his older stepbrother, Adam Farrar, in television advertising, starring in a commercial for the Matchbox car brand at the age of fourteen and subsequently participating in educational films. At the age of five, he was also part of the children's television series "Romper Room", but had to leave it as it was detrimental to him.
"1990 – 1991: Debut in television and cinema"
In 1990, he made his true television debut when he was cast to be a part of the "Parenthood" ensemble, a series based on the film of the same name. He then landed minor roles in several series, including "The New Lassie" and "Roseanne," as well as a brief part in "Santa Barbara." His work in "Parenthood" and "Santa Barbara" earned him a nomination for the Young Artist Award for Best Young Actor. His big screen debut came in 1991 with the science fiction and horror movie "Critters." Later on, he became a recurring member of the cast of the ABC sitcom "Growing Pains," playing Luke Brower. However, DiCaprio didn't achieve success in the film industry until 1992, when he was selected by Robert De Niro from among 400 young actors for the lead role in "This Boy's Life," which also starred Ellen Barkin and De Niro himself.
1993 – 1996
Later, in 1993, DiCaprio played the mentally disabled younger brother of Johnny Depp in "What's Eating Gilbert Grape." The film's director, Lasse Hallström, admitted that he initially sought a less attractive actor, but he decided on DiCaprio because he had become "the most observant actor" among all who auditioned. The film was a great financial and critical success, resulting in Leonardo being highly praised for his performance, which led to him being awarded the National Board of Review for Best Supporting Actor and nominated for an Academy Award and a Golden Globe. Subsequently, he had roles in films such as "The Quick and the Dead" (1995) and was one of the leads in "Romeo + Juliet" (1996).
But his big break came with director James Cameron, who offered him the lead male role in Titanic (1997), a movie that not only won a considerable number of Academy Awards but also became a social phenomenon. Afterwards, DiCaprio gained greater acceptance in the cinematic world, so he was part of numerous films such as:
The Man in the Iron Mask (1998)
The Beach (2000)
Catch Me If You Can (2002)
The Aviator (2004)
The Assassination of Richard Nixon (2004)
Blood Diamond (2006)
Gardener of Eden (2007)
Body of Lies (2008)
Orphan (2009, as producer)
Shutter Island (2010)
Inception (2010)
Django Unchained (2012)
The Great Gatsby (2013)
Runner Runner (2013)
The Wolf of Wall Street (2013)
The Revenant (2015)
The Audition (2015).
Curiosities
Interestingly, he was nominated for an Oscar five times: Best Supporting Actor for What's Eating Gilbert Grape, Best Actor for The Aviator, Blood Diamond and The Wolf of Wall Street. This generated a lot of jokes and talk of a supposed "curse" in Hollywood. But in 2015, he finally won the award thanks to his great performance in "The Revenant".
It should also be noted that DiCaprio is a committed environmentalist who has received praise from environmental groups for choosing to fly on commercial flights instead of private planes like most celebrities, and for driving an electric hybrid vehicle and having solar panels in his home.