Becky G Biography
Rebecca Marie Gómez, better known by her pseudonym Becky G, was born in Inglewood, in the state of California, United States, on March 2, 1997. She is a singer, rapper, actress, composer and youth model, known for her single "Shower" for his collaborations with other artists such as Pitbull, J Balvin and Thalía, and for his appearances on television and film.
Rebecca Marie Gómez was born in the marriage formed by Alejandra and Francisco Gómez, known as Frank. In addition, it has two brothers and a sister. His family was based in Moreno Valley until he suffered a severe economic crisis, for which they had to move to the garage of his grandparents' house in Jalisco, Mexico. While he was studying, he worked making commercials to help his family. Because of this, she was a victim of bullying at school and decided to be educated at home to avoid bullying. She tells herself that on one occasion she was assaulted by some of her companions when she was in the bathroom. Despite her personal problems, she appeared in 2008 in the short film El Tux, and later she would act as Nina in La estación de la Calle, a movie made the same year for the Discovery Channel.
The following year she would join the group B.C.G, along with Cristal Guel, and the children's band G.L.A.M., with which she would record the video clip of the song JellyBean. When she was thirteen years old, she learned to play guitar and started composing songs. Later, in 2011, she would work with the duo The Jam singing famous songs of the moment, such as Otis, Kayne West, and Jay-Z, Lighters, Bad Meets Evil, Take Care, rapper Drake, and Boyfriend, Justin Bieber, which would be uploaded to YouTube. Although the original idea was to create a mixtape with the title of @itsbeckygomez, this never happened. However, Otis came into the hands of producer Dr. Luke, known for having collaborated with Miley Cyrus and Britney Spears. He contacted Rebecca Gómez and made a meeting to listen live. After convincing himself, he had her sign with Kemosabe Records, his record label. Dr. Luke confessed to the media that he was already enchanted with her since he saw her videos on YouTube, but that he was more surprised by the fact that she could play the guitar and sing simultaneously, apart from discovering that she composed the lyrics for her songs.
After starting to work from the moment she signed with Kemosabe, Becky G released in 2012 versions of the songs Oath, the singer Cher Lloyd, Wish U Were Here, Cody Simpson, and a remix of the song Problem, from the animated film Hotel Transylvania, in conjunction with William James Adam Jr. A year later, she would release her interpretation of Jenny from the Block, Jennifer López's song, changing the title to Becky from the Block. In the same 2013, would launch Play it Again, an EP conformed by four unpublished songs and a song in which she would collaborate with Pitbull. That same year, she said in the Access Hollywood program that she was already working on her debut album and that it would have pop style and Latin influences. While this was getting set up, Becky G. collaborated in the first single of the second album of the band 3BallMTY, titled All Through the Night; as well as participated with Katy Perry in her Prismatic World Tour in North America.
For 2014, she would release the first single for her debut album, Shower, with which she would win the Radio Disney Music Award in the category of the most catchy new song. Likewise, she would win in the Favorite Hit category in the Premios Juventud. The following year she would collaborate with J Balvin on her song Can not Stop Dancing, and with Thalía on Como tú no hay dos. In 2016, she would get more than 80 million hits with her first single sung in Spanish, Sola. By this time, she would participate in the television series Austin & Ally, like herself, and Empire, in the role of Valentina Galindo.
In 2017, she would participate in the film Power Rangers, written by John Gatins and directed by Dean Israelite, in which she would act as Trini Kwan, the yellow power ranger. This role would raise controversy, since Becky G. revealed to the media, before releasing the tape, that her character belonged to the LGBTI community and that she was proud to be the first heroine of this nature. Of course, fans of the saga did not agree. Later, in spite of the bad criticism on the part of the experts and of the public, besides that the tape was not a success in the box office, Becky G. was nominated as best actress of Science Fiction in the Teen Choice Awards, although the 13 of August it was learned that he had not won. Currently, her fans are waiting for the much-announced debut album of the singer.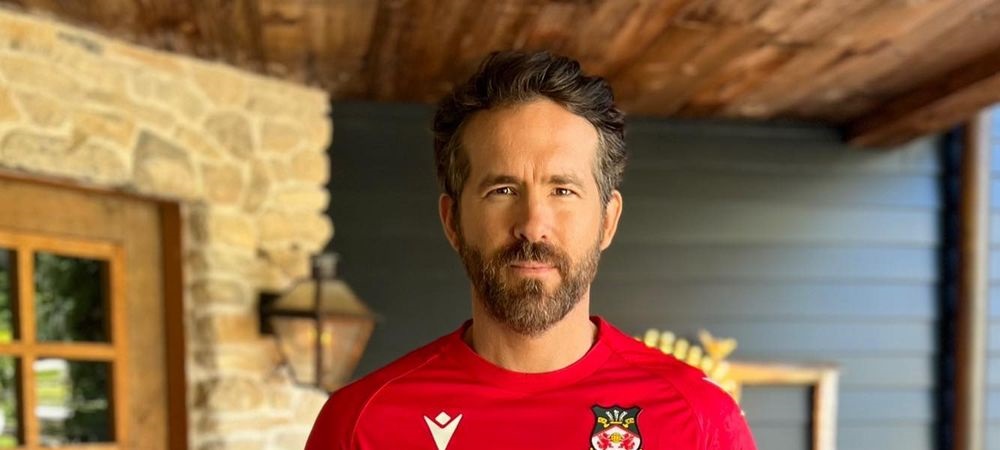 Biography of Ryan Reynolds
Ryan Rodney Reynolds was born on October 23, 1976 in Vancouver, Canada, and he is a well-known actor. When Ryan was born, his mother, Tammy, was a student and a salesperson, while his father, Jim, worked in wholesale food sales and also excelled as a semi-professional boxer. In addition, Ryan has three older siblings.
He studied in his hometown of Vancouver until 1994 when he decided to join a theater group as an extracurricular activity while attending Kwantlen College. However, his passion for acting became a vocation, and Ryan dropped out of college to devote all his time and energy to his acting career.
Debut as an actor
He quickly landed small roles in successful and memorable TV series such as "Sabrina the Teenage Witch" and "The X-Files". In 1998, his big break came with the series "Two Guys, a Girl and a Pizza Place", which ran until 2001 and catapulted him to fame. The show became very popular thanks to its great comedic content, an area where Reynolds demonstrated perfect skill, but this was not the first time that Ryan had made a name for himself in a Hollywood comedy, as he had already been in "Life During Wartime" in 1997.
Films
After working in several minor jobs, Ryan got his first major role as a protagonist in the crazy "Van Wilder – Animal Party", where he played a college party organizer. The success of the film opened doors for him to work alongside Michael Douglas in "Till Death Do Us Part", support Wesley Snipes in "Blade Trinity" or star in the horror movie "The Amityville Horror". However, at this stage of his career, Ryan stood out mainly as a protagonist in comedies such as "Just Friends", "Waiting" and "Harold & Kumar Go to White Castle". This led him to want to leave his comedic side behind, getting involved in different projects such as the thriller "Smokin' Aces", the independent film "Adventureland" and the action film "X-Men Origins: Wolverine". Later on, he also participated in romantic films such as "The Proposal" and "Definitely, Maybe". However, recognition of his acting ability did not come until Ryan was nominated for a Goya Award for his demanding role in "Buried". It is worth noting that he also brought to life the comic book hero "Green Lantern" and the renowned "Deadpool".
Contracts, curiosities
Prestigious brands like Hugo Boss have not been oblivious to Ryan Reynolds' popularity, charisma, and good looks, offering him contracts to be the face of one of their fragrances: Boss Bottled Night, a fragrance that, through great advertising, managed to convey an irresistible seductive effect.
Two curiosities can be highlighted from his work: first, the nearly 10 kilos of solid muscle he gained thanks to rigorous physical training to bring Hannibal King to life in "Blade: Trinity"; and second, his appearance on the animated TV series Zeroman, in which he lent his voice to the character Ty Cheese. In addition, like many Hollywood stars, Ryan Reynolds has an eccentricity outside the world of entertainment: a great passion for motorcycles, of which he owns three collector's items, one of which was designed exclusively for him and is none other than a Harley Davidson.
Romantic relationships
Regarding his personal life, Ryan Reynolds was in a romantic relationship with singer Alanis Morissette from 2002 to 2007. The couple got engaged in 2004, but in July 2006, People magazine reported that they had separated, although neither of them officially confirmed the news. Shortly after, in February 2007, they decided to end their engagement by mutual agreement. In May 2008, Reynolds announced his engagement to actress Scarlett Johansson, and they got married on September 27 of the same year. However, in December 2010, the couple announced in a statement to People magazine that they had decided to end their marriage.
So, on September 9, 2012, he married the actress Blake Lively in Mount Pleasant, South Carolina. In October 2014, they announced that they were expecting their first child, and in December of that same year, Ryan Reynolds and his wife Blake Lively became parents with the birth of their daughter: Ines. Later, on April 14, 2016, his wife's second pregnancy was confirmed, and on September 30, 2016, he became a father for the second time to a boy named James.