Coco Chanel Biography
Gabrielle Bonheur Chanel (August 18, 1883 – January 10, 1971) Born in Saumur, France. French designer considered one of the most representative and influential figures in the fashion world of the twentieth century. The promoter of the garçonne-style renovator and vindicator, Coco Chanel became known as a designer in the 1910s, after buying and renovating a line of hats that she sold with the support of her lover Étienne Balsan. Upon gaining the recognition he opened numerous stores and began producing everything from shoes, suits, and dresses to perfumes and accessories. One of the greatest contributions that this revolutionary designer left was the liberation of the woman from the rigid and stoned wardrobe of the belle époque, thus reflecting the struggle for equality and women's rights initiated by the women of the time.
Family and beginnings
Born into a humble family, Chanel had as parents the farmer Eugénie Jeanne Devolle and the seller Albert Chanel. Her childhood was marked by poverty, the alcoholism of her father and the illness of her mother, who left six orphaned children when she died in 1895. After the death of her mother, her father tried to leave the children to the care of their grandparents, but they refused, so he accommodated the three boys in farmers' homes and the girls sent them to an orphanage. At twelve, Chanel was left in the care of the nuns of the monastery of Aubazine (Corrèze), where she was strictly educated, learning to sew, embroider and iron.
During the six years that she remained in the monastery, Chanel was trained as a seamstress and began to create a fictional story about her birth and her family, which she hated after abandonment; She spent most of her life denying them and hiding any record that existed about them, as her past embarrassed her. Anxious to start a new life, she left the orphanage and began working as a saleswoman in a sewing shop and singer in La Rotonde, an entertainment place for army men, where she performed songs such as Ko ko ri ko and Qui qu'a vu Coconut?. It was in this place that she started being called Coco, a name she would use later to make herself known as a designer.
At age 22 she fell madly in love with Étienne Balsan, a wealthy young man who ripped her out of provincial life and introduced her to the world of the upper class, parties, and leisure, however, Chanel wanted to work, so he spoke with Balsan to finance the opening of her first business, a millinery. Well, by then she had started selling her first hats to wealthy ladies and ladies on the ground floor of Balsan's apartment, making himself known for her talent and particular informal and elegant style. In 1910, while Balsan was thinking about the project, Chanel ran away with Arthur Boy Capel, a polo player friend of Balsan, with whom she lived in Paris for a while. That same year she opened her first store in Paris, Chanel Modes, which was supported by Balsan and Capel.
The start of a dream
After opening her first store in Paris, Chanel began to gain recognition as a designer, reforming hats she bought at the Galeries Lafayette. Given the success achieved with the hats, Chanel decided to expand her business by designing her fashion line, which was well-received by her clients, who were mostly known from Balsan. In a short time, the fashion house attracted the attention of women of the time with its informal, elegant and revolutionary fashion, away from the bell-shaped and saturated style of the belle époque. The success of her designs led her to open more branches and hire more than 4000 workers, with whom she managed one of the biggest changes in the fashion world. With her stores on rue Cambo, Deauville, and Biarritz, Chanel imposed a new fashion style, between feminine and chic, which completely changed the way women of the time dressed, reflecting to some extent the change in the times and the struggle initiated by female activists in search of equal rights.
Being a model of her designs, Chanel became the image of the young and successful woman of the time: thin, stylized, with short hair, androgynous figure, and garçonne style. While her business was growing, Chanel was going through difficult moments in the love field, as she was abandoned by Capel, who married an aristocrat in 1919. At the end of World War I, Chanel settled in Hotel Ritz and focused entirely on her business, which prospered rapidly thanks to the dissemination of her designs and style in fashion magazines and newspapers around the world. The recognition she had gained allowed her to innovate and create new styles for the modern, elegant and free woman such as short skirts, female pants, Scottish tweed costume jewelry, round toe shoes a, the beach pajamas and her iconic bag with golden chains.
In 1929, the Wall Street crack forced Chanel to reduce the number of workers and the cost of their designs, however, this did not save the signature of the closure. Overwhelmed by loss, she moved to North America, where she began working designing clothes for big movie stars with the support of producer Samuel Goldwyn. After reopening the fashion house with the support of her new lover Duke Pierre Wertheimer and revolutionizing the world of perfumes with Parfums Chanel, the designer had to face the closing again due to the outbreak of World War II. She subsequently went into exile in Switzerland and stayed away from the world of fashion while attending the creation of the new Dior and Balenciaga look. She reopened her home in 1954, seventy-one years old and continued working on her designs even when her rheumatism and arthritis beset her. This prominent French designer died on January 10, 1971, in her bed at the Hotel Ritz, Paris.
Her funeral was attended by important figures such as designers Paco Rabanne, Balenciaga, and Yves Saint Laurent and the painter Salvador Dalí, among others. Three years after her death, Alain Wertheimer took command of the brand, skillfully leading the company and greatly promoting the sale of Chanel Number 5 and its different editions. Currently, the Wertheimer family are the owners of the company, which they have managed to keep up thanks to the work of great designers and the renewal of Coco Chanel's style. Among the designers that marked the history of the company is Karl Lagerfeld, who was responsible for recovering the brightness and importance of the brand.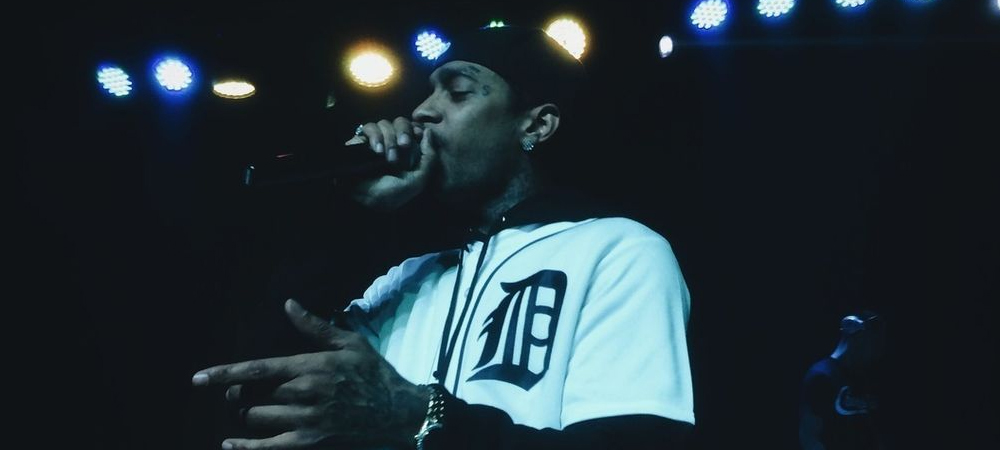 Nipsey Hussle Biography
Ermias Asghedom (August 15, 1985 – March 31, 2019), better known as Nipsey Hussle, was an American rapper, businessman, and community activist, who rose to fame in 2018 with his debut album Victory Lab. Nipsey began his career towards the mid-2000s releasing several successful mixtapes such as Slauson Boy Volume 1, Bullets Ain't Got No Name series and The Marathon. His fame came to him, along with his first Grammy nomination, with his debut album in 2018. He had previously created his label All Money In No Money Out (2010).
Following his death, he received two posthumous Grammys for the songs Racks in the Middle and Higher. He was known for his social work on behalf of the Crenshaw community.
Early years
He was born in Los Angeles, United States, on August 15, 1985. Son of Angelique Smith and Eritrean immigrant Dawit Asghedom, he grew up in Crenshaw, a neighborhood located south of Los Angeles, with his siblings Samiel and Samantha. He attended Hamilton High School but dropped out before graduating. Since he was little he looked for a way to help around the home, so over time, he began to work selling different products on the street.
After leaving school he became involved in the world of gangs, however, he turned away from it when he realized that it was not what he expected for his future. Decided then to dedicate himself to music, he sold everything that linked him to the gangs and worked for a time to buy his own production tools. After finishing his studies, he began to write and produce his own mixtapes, which he sold from a car. After finding inspiration from a trip he took to Eritrea with his father and spending time in prison, Nipsey turned fully to his career and business. He always looked for ways to start and help the community in which he grew up: giving jobs, helping students, renovating public spaces, etc …
Community activist
Nipsey was admired for his work at Crenshaw because instead of moving or investing in hedge funds, he preferred to help the community by boosting the local economy.
Career
In late 2005, Nipsey Hussle released his first mixtape, Slauson Boy Volume 1, independently, to great local success. By then he already had a fan base at the regional level, so it took him a while to sign a contract with the Epic Records and Cinematic Music Group labels. Later, the first volumes of the Bullets Ain't Got No Name series appeared, with which he expanded his popularity. Burner on My Lap, Ridin Slow, Aint No Black Superman, Hussle in the House and It's Hard out Here, were some of the songs included in the series.
By 2009, Nipsey would make a name for himself collaborating with Drake on Killer and with Snoop Dog on Upside Down. He also released Bullets Ain't Got No Name vol.3 and in 2010, he left Epic and opened his own label All Money In No Money Out. Under this label, he would soon release The Marathon, a mixtape in which hits such as Love ?, Mr. Untouchable, Young Rich and Famous and Late Nights and Early Mornings appeared. He also created The Marathon Clothing at that time, a sports and casual clothing brand that was based in his neighborhood. He then released the mixtape The Marathon Continues (2011), participated in the We Are the World 25 for Haiti campaign, and was featured in the popular XXL Magazine Annual Freshman Top Ten.
In 2013 came Crenshaw, a mixtape that would become famous because Jay-Z himself bought 100 copies for $ 100 each.
Victory Lap
After many delays, Nipsey would release his long-awaited debut album Victory Lap, on February 16, 2018, to great success. It was praised by critics and received a Grammy nomination for best rap album of the year. It was such a success that many singles entered the Billboard and Itunes charts. However, Nipsey did not enjoy much fame.
Death
Hussle was assassinated on March 31, 2019, outside his store in South Los Angeles. He was shot multiple times by a man he had previously clashed with, he was arrested and charged with murder on April 2 of the same year. After his death, many personalities expressed the pain caused by the news. It is worth mentioning that the Mayor of Los Angeles himself gave his condolences to the family, recognizing Hussle's social work in Crenshaw.
He was the partner of actress Lauren London and was the father of two children.
Sales strategies and greatest hits
Hussle was known for his sales strategies, since, he used to upload his singles in free download and then sell some limited editions for a cost of 100 to 1000 dollars. It promoted the sale of his work with campaigns such as Proud2Pay and Mailbox Money, in which he gave special incentives (autographed photos, dedication calls, tickets to his studio, and special events) to buyers. His revolutionary ideas promised him a fruitful career.
Some of his greatest hits
Rose Clique
Forever On My Fly Shit
Thas Wat Hoes Do Proud of That (with Rick Ross)
Face the world
Bless, 1 of 1
Where Yo Money At
Fuck Donald Trump
Higher
Young Rich and Famous