Coco Chanel Biography
Gabrielle Bonheur Chanel (August 18, 1883 – January 10, 1971) Born in Saumur, France. French designer considered one of the most representative and influential figures in the fashion world of the twentieth century. The promoter of the garçonne-style renovator and vindicator, Coco Chanel became known as a designer in the 1910s, after buying and renovating a line of hats that she sold with the support of her lover Étienne Balsan. Upon gaining the recognition he opened numerous stores and began producing everything from shoes, suits, and dresses to perfumes and accessories. One of the greatest contributions that this revolutionary designer left was the liberation of the woman from the rigid and stoned wardrobe of the belle époque, thus reflecting the struggle for equality and women's rights initiated by the women of the time.
Family and beginnings
Born into a humble family, Chanel had as parents the farmer Eugénie Jeanne Devolle and the seller Albert Chanel. Her childhood was marked by poverty, the alcoholism of her father and the illness of her mother, who left six orphaned children when she died in 1895. After the death of her mother, her father tried to leave the children to the care of their grandparents, but they refused, so he accommodated the three boys in farmers' homes and the girls sent them to an orphanage. At twelve, Chanel was left in the care of the nuns of the monastery of Aubazine (Corrèze), where she was strictly educated, learning to sew, embroider and iron.
During the six years that she remained in the monastery, Chanel was trained as a seamstress and began to create a fictional story about her birth and her family, which she hated after abandonment; She spent most of her life denying them and hiding any record that existed about them, as her past embarrassed her. Anxious to start a new life, she left the orphanage and began working as a saleswoman in a sewing shop and singer in La Rotonde, an entertainment place for army men, where she performed songs such as Ko ko ri ko and Qui qu'a vu Coconut?. It was in this place that she started being called Coco, a name she would use later to make herself known as a designer.
At age 22 she fell madly in love with Étienne Balsan, a wealthy young man who ripped her out of provincial life and introduced her to the world of the upper class, parties, and leisure, however, Chanel wanted to work, so he spoke with Balsan to finance the opening of her first business, a millinery. Well, by then she had started selling her first hats to wealthy ladies and ladies on the ground floor of Balsan's apartment, making himself known for her talent and particular informal and elegant style. In 1910, while Balsan was thinking about the project, Chanel ran away with Arthur Boy Capel, a polo player friend of Balsan, with whom she lived in Paris for a while. That same year she opened her first store in Paris, Chanel Modes, which was supported by Balsan and Capel.
The start of a dream
After opening her first store in Paris, Chanel began to gain recognition as a designer, reforming hats she bought at the Galeries Lafayette. Given the success achieved with the hats, Chanel decided to expand her business by designing her fashion line, which was well-received by her clients, who were mostly known from Balsan. In a short time, the fashion house attracted the attention of women of the time with its informal, elegant and revolutionary fashion, away from the bell-shaped and saturated style of the belle époque. The success of her designs led her to open more branches and hire more than 4000 workers, with whom she managed one of the biggest changes in the fashion world. With her stores on rue Cambo, Deauville, and Biarritz, Chanel imposed a new fashion style, between feminine and chic, which completely changed the way women of the time dressed, reflecting to some extent the change in the times and the struggle initiated by female activists in search of equal rights.
Being a model of her designs, Chanel became the image of the young and successful woman of the time: thin, stylized, with short hair, androgynous figure, and garçonne style. While her business was growing, Chanel was going through difficult moments in the love field, as she was abandoned by Capel, who married an aristocrat in 1919. At the end of World War I, Chanel settled in Hotel Ritz and focused entirely on her business, which prospered rapidly thanks to the dissemination of her designs and style in fashion magazines and newspapers around the world. The recognition she had gained allowed her to innovate and create new styles for the modern, elegant and free woman such as short skirts, female pants, Scottish tweed costume jewelry, round toe shoes a, the beach pajamas and her iconic bag with golden chains.
In 1929, the Wall Street crack forced Chanel to reduce the number of workers and the cost of their designs, however, this did not save the signature of the closure. Overwhelmed by loss, she moved to North America, where she began working designing clothes for big movie stars with the support of producer Samuel Goldwyn. After reopening the fashion house with the support of her new lover Duke Pierre Wertheimer and revolutionizing the world of perfumes with Parfums Chanel, the designer had to face the closing again due to the outbreak of World War II. She subsequently went into exile in Switzerland and stayed away from the world of fashion while attending the creation of the new Dior and Balenciaga look. She reopened her home in 1954, seventy-one years old and continued working on her designs even when her rheumatism and arthritis beset her. This prominent French designer died on January 10, 1971, in her bed at the Hotel Ritz, Paris.
Her funeral was attended by important figures such as designers Paco Rabanne, Balenciaga, and Yves Saint Laurent and the painter Salvador Dalí, among others. Three years after her death, Alain Wertheimer took command of the brand, skillfully leading the company and greatly promoting the sale of Chanel Number 5 and its different editions. Currently, the Wertheimer family are the owners of the company, which they have managed to keep up thanks to the work of great designers and the renewal of Coco Chanel's style. Among the designers that marked the history of the company is Karl Lagerfeld, who was responsible for recovering the brightness and importance of the brand.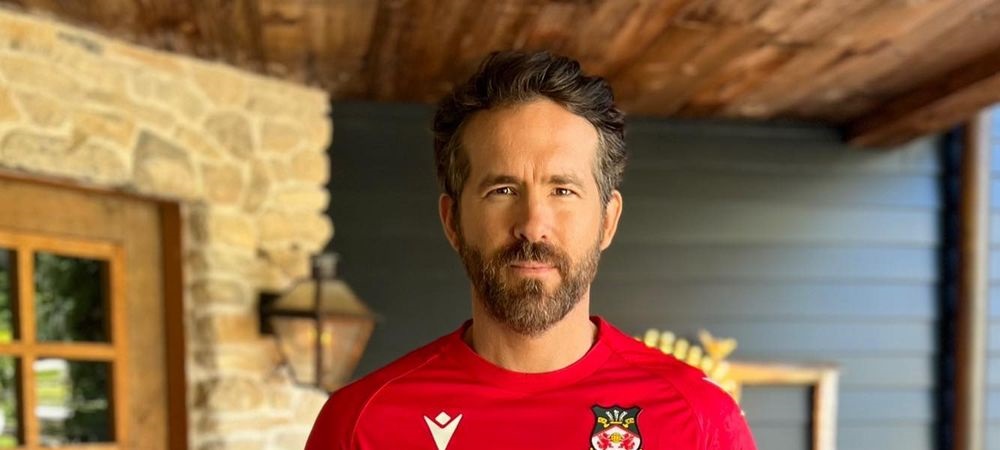 Biography of Ryan Reynolds
Ryan Rodney Reynolds was born on October 23, 1976 in Vancouver, Canada, and he is a well-known actor. When Ryan was born, his mother, Tammy, was a student and a salesperson, while his father, Jim, worked in wholesale food sales and also excelled as a semi-professional boxer. In addition, Ryan has three older siblings.
He studied in his hometown of Vancouver until 1994 when he decided to join a theater group as an extracurricular activity while attending Kwantlen College. However, his passion for acting became a vocation, and Ryan dropped out of college to devote all his time and energy to his acting career.
Debut as an actor
He quickly landed small roles in successful and memorable TV series such as "Sabrina the Teenage Witch" and "The X-Files". In 1998, his big break came with the series "Two Guys, a Girl and a Pizza Place", which ran until 2001 and catapulted him to fame. The show became very popular thanks to its great comedic content, an area where Reynolds demonstrated perfect skill, but this was not the first time that Ryan had made a name for himself in a Hollywood comedy, as he had already been in "Life During Wartime" in 1997.
Films
After working in several minor jobs, Ryan got his first major role as a protagonist in the crazy "Van Wilder – Animal Party", where he played a college party organizer. The success of the film opened doors for him to work alongside Michael Douglas in "Till Death Do Us Part", support Wesley Snipes in "Blade Trinity" or star in the horror movie "The Amityville Horror". However, at this stage of his career, Ryan stood out mainly as a protagonist in comedies such as "Just Friends", "Waiting" and "Harold & Kumar Go to White Castle". This led him to want to leave his comedic side behind, getting involved in different projects such as the thriller "Smokin' Aces", the independent film "Adventureland" and the action film "X-Men Origins: Wolverine". Later on, he also participated in romantic films such as "The Proposal" and "Definitely, Maybe". However, recognition of his acting ability did not come until Ryan was nominated for a Goya Award for his demanding role in "Buried". It is worth noting that he also brought to life the comic book hero "Green Lantern" and the renowned "Deadpool".
Contracts, curiosities
Prestigious brands like Hugo Boss have not been oblivious to Ryan Reynolds' popularity, charisma, and good looks, offering him contracts to be the face of one of their fragrances: Boss Bottled Night, a fragrance that, through great advertising, managed to convey an irresistible seductive effect.
Two curiosities can be highlighted from his work: first, the nearly 10 kilos of solid muscle he gained thanks to rigorous physical training to bring Hannibal King to life in "Blade: Trinity"; and second, his appearance on the animated TV series Zeroman, in which he lent his voice to the character Ty Cheese. In addition, like many Hollywood stars, Ryan Reynolds has an eccentricity outside the world of entertainment: a great passion for motorcycles, of which he owns three collector's items, one of which was designed exclusively for him and is none other than a Harley Davidson.
Romantic relationships
Regarding his personal life, Ryan Reynolds was in a romantic relationship with singer Alanis Morissette from 2002 to 2007. The couple got engaged in 2004, but in July 2006, People magazine reported that they had separated, although neither of them officially confirmed the news. Shortly after, in February 2007, they decided to end their engagement by mutual agreement. In May 2008, Reynolds announced his engagement to actress Scarlett Johansson, and they got married on September 27 of the same year. However, in December 2010, the couple announced in a statement to People magazine that they had decided to end their marriage.
So, on September 9, 2012, he married the actress Blake Lively in Mount Pleasant, South Carolina. In October 2014, they announced that they were expecting their first child, and in December of that same year, Ryan Reynolds and his wife Blake Lively became parents with the birth of their daughter: Ines. Later, on April 14, 2016, his wife's second pregnancy was confirmed, and on September 30, 2016, he became a father for the second time to a boy named James.