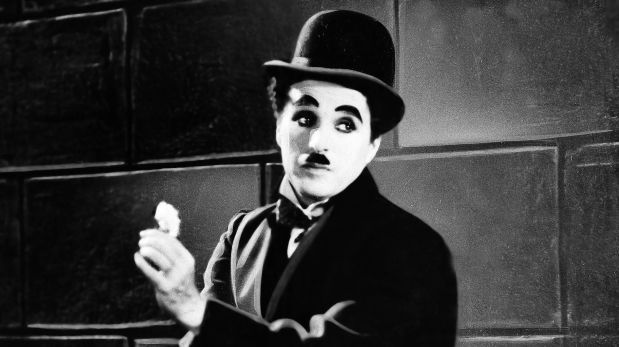 Charles Chaplin Biography
Charles Spencer Chaplin was an actor, musician, comedian, and director who excelled in silent films, for the excellent and varied films made with his character, Charlot. He is considered an icon of the comedy and silent movies, as well as being one of the most recognized characters of cinema worldwide at that time. Charles was born on April 16, 1889, in London, England and is the son of Charles Spencer Chaplin Sr. and Hannah Chaplin, both music hall artists.
In 1901, his father died because of cirrhosis. Two years later, he made the composition of the character Billy for the play Sherlock Holmes with his theater group with which he made several presentations in music halls all over England. Chaplin also worked as errand boy, glass blower, street vendor, until he could be hired by the Frohman company, to perform minor roles, in tours that were to be held in England, this contract was only for a short time, and at the end, Chaplin was dedicated to make presentations in circuses, cafes and music hall shows.
Around 1907, Chaplin entered the company of Fred Karno, where he acquired fundamental skills for his training as an artist. His first role with the company was in the play "The Football Game" and between 1910 and 1912 he made his first tour of presentations with the company Karno in countries such as Canada, the United States, and France. The good performances of Charles Chaplin made Mack Sennett capture all his talent, so he hired him to work at his Keystone studios. Although he initially made several mistakes because he did not feel comfortable in an action movie, Chaplin later became one of Keystone's most popular actors.
His vagabond character, known as Charlot or Charlie, was presented on February 7, 1914, in a Keystone comedy entitled "Softening Racing." Charlot represented a vagabond in a refined way, clothing, and dignity as a gentleman. Chester Conklin brought the idea of ​​a tailcoat in the character and Ford Sterling with the shoes. The only thing that belonged to Chaplin was the cane since the bowler was also Roscoe Arbuckle. With this character, Chaplin became much popular around the world.
In 1915, Charles Chaplin signed a contract with Essanay, with which he filmed 14 films. His popularity continued to grow, and at the end of the First World War since in his films, he referred to the problems of society at that time, the difficulties, labor problems and humiliations to immigrants.
Charles Chaplin signed a contract with the Mutual Film Corporation in 1916 which paid him around 670.000 euros to produce 12 comedies of two rolls with the best quality; the films were made in 18 months, for which he won 150.000 euros more. Within the repertoire of films that Chaplin made to Mutual Film Corporation were: Charlot, traveling musician; Charlot moneylender; Charlot fireman; Charlot on Peace Street and Charlot in the store. In 1918, Chaplin took control in the direction of his films.
By 1923, Chaplin's positioning in the film world was already so high that he already had his own studio in Hollywood, which made the work rate less and could improve the quality of his productions.
Throughout the 1930s, the productions with sound started to become more popular and Chaplin was offered to represent the character of the Tramp in one of these productions, but he refused to make his character speaking. The character of the Tramp was abandoned by Charles Chaplin in the film Modern Times, in a silent film, although in one part you hear the voice of Chaplin singing. Later, he projected the character of the vagabond in his film with sound entitled "The great dictator" which was premiered in 1940.
UNITED ARTIST
Chaplin formed a group with Mary Pickford, Mac Adoo, D. W. Griffith and Douglas Fairbanks. This group was founded in 1919 and it was called the film distribution company United Artists and acquired a cinematographic independence. Even with the arrival of sound films, Charles Chaplin continued to focus on silent films, adding sound effects and songs composed by him. At that time, he presented films such as The Circus in 1928, Lights of the City in 1931, and Modern Times in 1936, which was the first film where the voice of Chaplin was heard.
POLITICAL ISSUES
In 1937, a campaign against Chaplin was formed because he was accused of having plagiarized René Clair in the film "Modern Time." A year later he would receive criticism about the movie "The Great Dictator." However, the pressure against him did not help, since he released it successfully.
During the Second World War, Chaplin proposed to open a second front, in order to help the Soviet Union which was fighting a strong struggle against the Germans. Despite his communist acts, Chaplin refused to be so and declared himself a peace dealer. After refusing to support the army during the Second World War, in 1947 he would strongly criticize capitalism, through his comedy of black humor " Monsieur Verdoux." In that same year, the Committee of Anti-American Activities put pressure on the prosecution to deport Charles Chaplin, as they claimed that his life in Hollywood contributed to destroying the moral fiber of America.
On September 17, 1952, the Attorney General of the United States gave arrest warrant to Chaplin and his family, when they were preparing to travel to the premiere of "Limelight" on the European continent. Luckily after so much accusation, he was well rid of that situation. He directed the filming of the production "A King in New York" in 1956 and while the film was shot, he was chosen as a member of the British Film Academy in London.
Two years later, Chaplin started with the writing of his autobiography. The last years of the actor were very fruitful since he began to be honored and recognized throughout his career in the world of cinema. Besides directing and being part of important productions, Chaplin obtained different more awards:
In 1962, he was named Doctor Honoris Causa of the University of Oxford, in England.
In 1964, he communicated the appearance of his memories and in 1965, he began directing The Countess of Hong Kong.
Between 1969 and 1976, Chaplin used musical compositions and scores in his films to re-edited them and use them in: The Idle Class (1971), Pay Day (1972), A Day's Pleasure (1973) and Sunnyside (1974). He also collaborated with The Circus (1969) and The Kid (1971).
Around 1972, Chaplin was recognized with the Oscar Award for "Best Original Music" for his work in Limelight.
On March 2, 1975, Isabel II of the United Kingdom named him Sir which gave him the Order of the British Empire.
Chaplin died on December 25, 1977, at the age of 88, due to senile dementia that was deteriorating little by little, to end his life while he slept. Charles Chaplin was buried in the cemetery of the canton of Vaud. In 1981, a statue was made in honor of Charles Chaplin in the city hall of London, this statue was made to the natural size of the actor.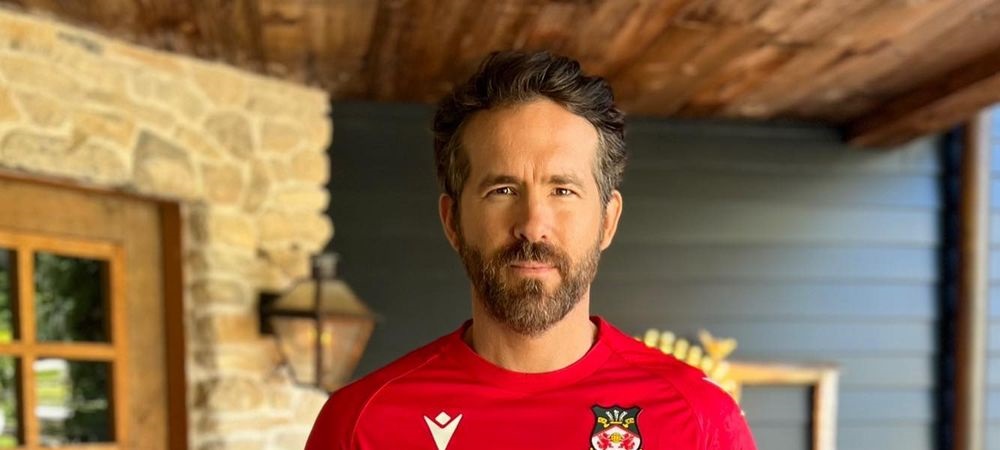 Biography of Ryan Reynolds
Ryan Rodney Reynolds was born on October 23, 1976 in Vancouver, Canada, and he is a well-known actor. When Ryan was born, his mother, Tammy, was a student and a salesperson, while his father, Jim, worked in wholesale food sales and also excelled as a semi-professional boxer. In addition, Ryan has three older siblings.
He studied in his hometown of Vancouver until 1994 when he decided to join a theater group as an extracurricular activity while attending Kwantlen College. However, his passion for acting became a vocation, and Ryan dropped out of college to devote all his time and energy to his acting career.
Debut as an actor
He quickly landed small roles in successful and memorable TV series such as "Sabrina the Teenage Witch" and "The X-Files". In 1998, his big break came with the series "Two Guys, a Girl and a Pizza Place", which ran until 2001 and catapulted him to fame. The show became very popular thanks to its great comedic content, an area where Reynolds demonstrated perfect skill, but this was not the first time that Ryan had made a name for himself in a Hollywood comedy, as he had already been in "Life During Wartime" in 1997.
Films
After working in several minor jobs, Ryan got his first major role as a protagonist in the crazy "Van Wilder – Animal Party", where he played a college party organizer. The success of the film opened doors for him to work alongside Michael Douglas in "Till Death Do Us Part", support Wesley Snipes in "Blade Trinity" or star in the horror movie "The Amityville Horror". However, at this stage of his career, Ryan stood out mainly as a protagonist in comedies such as "Just Friends", "Waiting" and "Harold & Kumar Go to White Castle". This led him to want to leave his comedic side behind, getting involved in different projects such as the thriller "Smokin' Aces", the independent film "Adventureland" and the action film "X-Men Origins: Wolverine". Later on, he also participated in romantic films such as "The Proposal" and "Definitely, Maybe". However, recognition of his acting ability did not come until Ryan was nominated for a Goya Award for his demanding role in "Buried". It is worth noting that he also brought to life the comic book hero "Green Lantern" and the renowned "Deadpool".
Contracts, curiosities
Prestigious brands like Hugo Boss have not been oblivious to Ryan Reynolds' popularity, charisma, and good looks, offering him contracts to be the face of one of their fragrances: Boss Bottled Night, a fragrance that, through great advertising, managed to convey an irresistible seductive effect.
Two curiosities can be highlighted from his work: first, the nearly 10 kilos of solid muscle he gained thanks to rigorous physical training to bring Hannibal King to life in "Blade: Trinity"; and second, his appearance on the animated TV series Zeroman, in which he lent his voice to the character Ty Cheese. In addition, like many Hollywood stars, Ryan Reynolds has an eccentricity outside the world of entertainment: a great passion for motorcycles, of which he owns three collector's items, one of which was designed exclusively for him and is none other than a Harley Davidson.
Romantic relationships
Regarding his personal life, Ryan Reynolds was in a romantic relationship with singer Alanis Morissette from 2002 to 2007. The couple got engaged in 2004, but in July 2006, People magazine reported that they had separated, although neither of them officially confirmed the news. Shortly after, in February 2007, they decided to end their engagement by mutual agreement. In May 2008, Reynolds announced his engagement to actress Scarlett Johansson, and they got married on September 27 of the same year. However, in December 2010, the couple announced in a statement to People magazine that they had decided to end their marriage.
So, on September 9, 2012, he married the actress Blake Lively in Mount Pleasant, South Carolina. In October 2014, they announced that they were expecting their first child, and in December of that same year, Ryan Reynolds and his wife Blake Lively became parents with the birth of their daughter: Ines. Later, on April 14, 2016, his wife's second pregnancy was confirmed, and on September 30, 2016, he became a father for the second time to a boy named James.