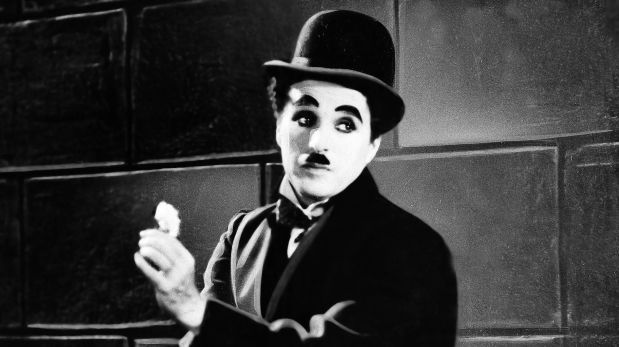 Charles Chaplin Biography
Charles Spencer Chaplin was an actor, musician, comedian, and director who excelled in silent films, for the excellent and varied films made with his character, Charlot. He is considered an icon of the comedy and silent movies, as well as being one of the most recognized characters of cinema worldwide at that time. Charles was born on April 16, 1889, in London, England and is the son of Charles Spencer Chaplin Sr. and Hannah Chaplin, both music hall artists.
In 1901, his father died because of cirrhosis. Two years later, he made the composition of the character Billy for the play Sherlock Holmes with his theater group with which he made several presentations in music halls all over England. Chaplin also worked as errand boy, glass blower, street vendor, until he could be hired by the Frohman company, to perform minor roles, in tours that were to be held in England, this contract was only for a short time, and at the end, Chaplin was dedicated to make presentations in circuses, cafes and music hall shows.
Around 1907, Chaplin entered the company of Fred Karno, where he acquired fundamental skills for his training as an artist. His first role with the company was in the play "The Football Game" and between 1910 and 1912 he made his first tour of presentations with the company Karno in countries such as Canada, the United States, and France. The good performances of Charles Chaplin made Mack Sennett capture all his talent, so he hired him to work at his Keystone studios. Although he initially made several mistakes because he did not feel comfortable in an action movie, Chaplin later became one of Keystone's most popular actors.
His vagabond character, known as Charlot or Charlie, was presented on February 7, 1914, in a Keystone comedy entitled "Softening Racing." Charlot represented a vagabond in a refined way, clothing, and dignity as a gentleman. Chester Conklin brought the idea of ​​a tailcoat in the character and Ford Sterling with the shoes. The only thing that belonged to Chaplin was the cane since the bowler was also Roscoe Arbuckle. With this character, Chaplin became much popular around the world.
In 1915, Charles Chaplin signed a contract with Essanay, with which he filmed 14 films. His popularity continued to grow, and at the end of the First World War since in his films, he referred to the problems of society at that time, the difficulties, labor problems and humiliations to immigrants.
Charles Chaplin signed a contract with the Mutual Film Corporation in 1916 which paid him around 670.000 euros to produce 12 comedies of two rolls with the best quality; the films were made in 18 months, for which he won 150.000 euros more. Within the repertoire of films that Chaplin made to Mutual Film Corporation were: Charlot, traveling musician; Charlot moneylender; Charlot fireman; Charlot on Peace Street and Charlot in the store. In 1918, Chaplin took control in the direction of his films.
By 1923, Chaplin's positioning in the film world was already so high that he already had his own studio in Hollywood, which made the work rate less and could improve the quality of his productions.
Throughout the 1930s, the productions with sound started to become more popular and Chaplin was offered to represent the character of the Tramp in one of these productions, but he refused to make his character speaking. The character of the Tramp was abandoned by Charles Chaplin in the film Modern Times, in a silent film, although in one part you hear the voice of Chaplin singing. Later, he projected the character of the vagabond in his film with sound entitled "The great dictator" which was premiered in 1940.
UNITED ARTIST
Chaplin formed a group with Mary Pickford, Mac Adoo, D. W. Griffith and Douglas Fairbanks. This group was founded in 1919 and it was called the film distribution company United Artists and acquired a cinematographic independence. Even with the arrival of sound films, Charles Chaplin continued to focus on silent films, adding sound effects and songs composed by him. At that time, he presented films such as The Circus in 1928, Lights of the City in 1931, and Modern Times in 1936, which was the first film where the voice of Chaplin was heard.
POLITICAL ISSUES
In 1937, a campaign against Chaplin was formed because he was accused of having plagiarized René Clair in the film "Modern Time." A year later he would receive criticism about the movie "The Great Dictator." However, the pressure against him did not help, since he released it successfully.
During the Second World War, Chaplin proposed to open a second front, in order to help the Soviet Union which was fighting a strong struggle against the Germans. Despite his communist acts, Chaplin refused to be so and declared himself a peace dealer. After refusing to support the army during the Second World War, in 1947 he would strongly criticize capitalism, through his comedy of black humor " Monsieur Verdoux." In that same year, the Committee of Anti-American Activities put pressure on the prosecution to deport Charles Chaplin, as they claimed that his life in Hollywood contributed to destroying the moral fiber of America.
On September 17, 1952, the Attorney General of the United States gave arrest warrant to Chaplin and his family, when they were preparing to travel to the premiere of "Limelight" on the European continent. Luckily after so much accusation, he was well rid of that situation. He directed the filming of the production "A King in New York" in 1956 and while the film was shot, he was chosen as a member of the British Film Academy in London.
Two years later, Chaplin started with the writing of his autobiography. The last years of the actor were very fruitful since he began to be honored and recognized throughout his career in the world of cinema. Besides directing and being part of important productions, Chaplin obtained different more awards:
In 1962, he was named Doctor Honoris Causa of the University of Oxford, in England.
In 1964, he communicated the appearance of his memories and in 1965, he began directing The Countess of Hong Kong.
Between 1969 and 1976, Chaplin used musical compositions and scores in his films to re-edited them and use them in: The Idle Class (1971), Pay Day (1972), A Day's Pleasure (1973) and Sunnyside (1974). He also collaborated with The Circus (1969) and The Kid (1971).
Around 1972, Chaplin was recognized with the Oscar Award for "Best Original Music" for his work in Limelight.
On March 2, 1975, Isabel II of the United Kingdom named him Sir which gave him the Order of the British Empire.
Chaplin died on December 25, 1977, at the age of 88, due to senile dementia that was deteriorating little by little, to end his life while he slept. Charles Chaplin was buried in the cemetery of the canton of Vaud. In 1981, a statue was made in honor of Charles Chaplin in the city hall of London, this statue was made to the natural size of the actor.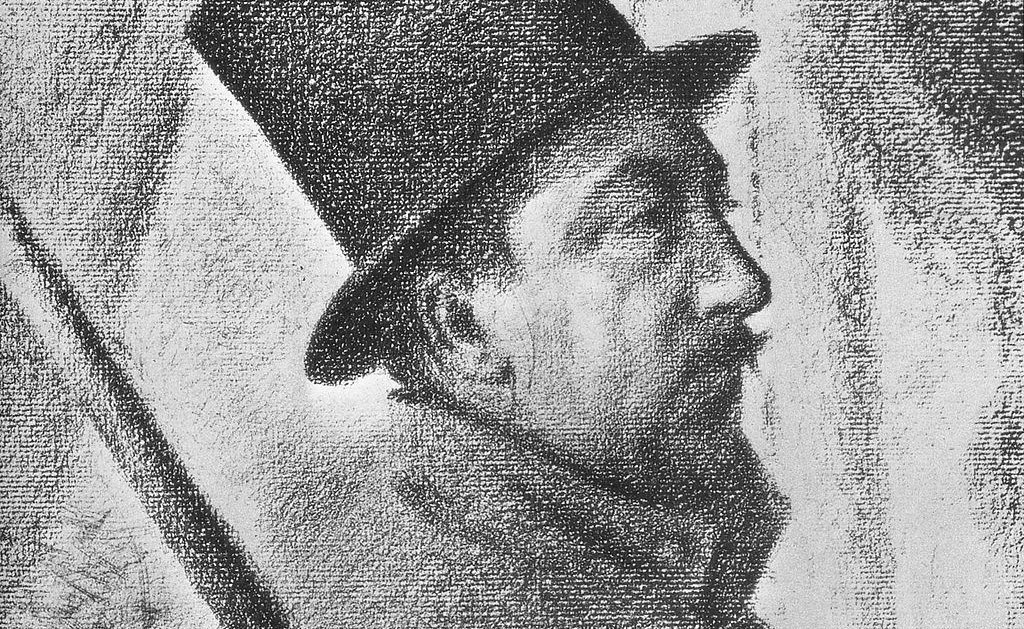 Paul Signac Biography
Paul Victor Signac (November 11, 1863 – August 15, 1935) was born in Paris, France. A Painter considered one of the most prominent exponents of neo-impressionism with Georges Seurat, a painter with whom he had a close relationship. Signac was born into a wealthy family which allowed him to devote himself fully to painting.
By the mid-1880s, he studied arts and honed his skills in Bin's workshop. In the early years of his career, he became interested in impressionism, an artistic movement that continued until he met Seurat. Along with this he ventured into pointillism or divisionism, an artistic technique of which Signac is one of the most important exponents. In his works, he painted landscapes of southern France and other regions that he visited on his ship.
Studies and beginnings
Born into a wealthy family, he was able to devote himself to study and the arts without restrictions. In 1882, he joined the École des Arts-Décoratifs de Paris (School of Decorative Arts). For the same period, he attended the free workshop of Bin, painter, and politician, who was then mayor of Montmartre. In the course of the following years, he collaborated in the creation of the Société des Artistes Indépendants, founded in 1884. He was the vice president in 1903 and president six years later. He also participated actively in the creation of the Salon des Indépendants.
In 1886, he was part of the IX Impressionist Exhibition, along with renowned painters such as Seurat, Edgar Degas, Camille Pissarro, Jean-Louis Forain and Paul Gauguin. In these early years, his paintings reflected the influence of Pissarro, Pierre Auguste Renoir, and Claude Monet.
Career
Towards the end of the 19th century, Signac began to lean towards the style proposed by Seurat, deepening the pointillist technique. In those first paintings, he painted the Mediterranean coasts and the banks of the Seine, lighthouses, coasts, among others.
In 1899, he raised his aesthetic ideas in the book De Eugène Delacroix to Neo-impressionism (1899), a work in which he defended the techniques of neo-impressionists. School that emerged in 1886 from the hand of Seurat and Signac. Camille Pissarro, Maximilien Luce Théo van Rysselberghe and Henri-Edmond Cross also participated in this.
Some characteristics of this artistic movement are the concern for volume, the development of shapes without defined profiles, the order in the composition and the use of pure basic colors, which when used in a pointillist painting would create an optical illusion that gives more luminosity in painting. This idea is based on the theory of the simultaneous contrast of colors by Michel Eugéne Chevreul.
When Seurat died, Signac moved to Saint-Tropez, (Cote d'Azur, France), a town where he remained until 1911. Throughout his life he traveled and sailed through different countries such as Italy and Turkey, also toured France. During these trips visited La Rochelle, Marseille, Venice, and Istanbul, among others. Those experiences served as inspiration for his paintings, in which he represented maritime scenes. Within those trips, he painted a large number of watercolors.
Throughout time, he ceased to strictly follow the rules of pointillism, widening the brushstrokes as seen in the paintings Samois, Departure of tuna vessels in Groix, La Seine au Pont-Royal, and Rivière de Vannes. From 1913, Signac traveled to Antibes, where he spent long stays, keeping his studio in Paris. During this period, he was president of the Société des Artistes Indépendants, a position he held from 1909 until his death on August 15, 1935, in Paris.
In the course of his career, Signac painted a large number of paintings and watercolors. In most of these, he applied pointillism, a technique developed by Seurat. Most of these paintings represented maritime scenes, although, he also painted still lives, decorative compositions, and everyday scenes. Among his most outstanding works are Opus 217. Against the Enamel of a Background Rhythmic with Beats and Angles, Tones, and Tints (1890), Woman by the Lamp (1890), The Papal Palace in Avignon (1900), Grand Canal ( 1905), The Port of Rotterdam (1907), Antibes, the towers (1911), Port of La Rochelle (1921) and Lézardrieux (1925).
In the last years of his career, he painted various watercolors in which he did not strictly follow the rules of pointillism; for this period he became friends with Belgian painters who subsequently formed a group of neo-impressionists.