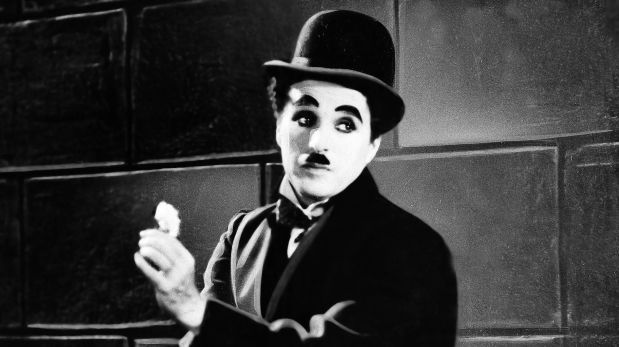 Charles Chaplin Biography
Charles Spencer Chaplin was an actor, musician, comedian, and director who excelled in silent films, for the excellent and varied films made with his character, Charlot. He is considered an icon of the comedy and silent movies, as well as being one of the most recognized characters of cinema worldwide at that time. Charles was born on April 16, 1889, in London, England and is the son of Charles Spencer Chaplin Sr. and Hannah Chaplin, both music hall artists.
In 1901, his father died because of cirrhosis. Two years later, he made the composition of the character Billy for the play Sherlock Holmes with his theater group with which he made several presentations in music halls all over England. Chaplin also worked as errand boy, glass blower, street vendor, until he could be hired by the Frohman company, to perform minor roles, in tours that were to be held in England, this contract was only for a short time, and at the end, Chaplin was dedicated to make presentations in circuses, cafes and music hall shows.
Around 1907, Chaplin entered the company of Fred Karno, where he acquired fundamental skills for his training as an artist. His first role with the company was in the play "The Football Game" and between 1910 and 1912 he made his first tour of presentations with the company Karno in countries such as Canada, the United States, and France. The good performances of Charles Chaplin made Mack Sennett capture all his talent, so he hired him to work at his Keystone studios. Although he initially made several mistakes because he did not feel comfortable in an action movie, Chaplin later became one of Keystone's most popular actors.
His vagabond character, known as Charlot or Charlie, was presented on February 7, 1914, in a Keystone comedy entitled "Softening Racing." Charlot represented a vagabond in a refined way, clothing, and dignity as a gentleman. Chester Conklin brought the idea of ​​a tailcoat in the character and Ford Sterling with the shoes. The only thing that belonged to Chaplin was the cane since the bowler was also Roscoe Arbuckle. With this character, Chaplin became much popular around the world.
In 1915, Charles Chaplin signed a contract with Essanay, with which he filmed 14 films. His popularity continued to grow, and at the end of the First World War since in his films, he referred to the problems of society at that time, the difficulties, labor problems and humiliations to immigrants.
Charles Chaplin signed a contract with the Mutual Film Corporation in 1916 which paid him around 670.000 euros to produce 12 comedies of two rolls with the best quality; the films were made in 18 months, for which he won 150.000 euros more. Within the repertoire of films that Chaplin made to Mutual Film Corporation were: Charlot, traveling musician; Charlot moneylender; Charlot fireman; Charlot on Peace Street and Charlot in the store. In 1918, Chaplin took control in the direction of his films.
By 1923, Chaplin's positioning in the film world was already so high that he already had his own studio in Hollywood, which made the work rate less and could improve the quality of his productions.
Throughout the 1930s, the productions with sound started to become more popular and Chaplin was offered to represent the character of the Tramp in one of these productions, but he refused to make his character speaking. The character of the Tramp was abandoned by Charles Chaplin in the film Modern Times, in a silent film, although in one part you hear the voice of Chaplin singing. Later, he projected the character of the vagabond in his film with sound entitled "The great dictator" which was premiered in 1940.
UNITED ARTIST
Chaplin formed a group with Mary Pickford, Mac Adoo, D. W. Griffith and Douglas Fairbanks. This group was founded in 1919 and it was called the film distribution company United Artists and acquired a cinematographic independence. Even with the arrival of sound films, Charles Chaplin continued to focus on silent films, adding sound effects and songs composed by him. At that time, he presented films such as The Circus in 1928, Lights of the City in 1931, and Modern Times in 1936, which was the first film where the voice of Chaplin was heard.
POLITICAL ISSUES
In 1937, a campaign against Chaplin was formed because he was accused of having plagiarized René Clair in the film "Modern Time." A year later he would receive criticism about the movie "The Great Dictator." However, the pressure against him did not help, since he released it successfully.
During the Second World War, Chaplin proposed to open a second front, in order to help the Soviet Union which was fighting a strong struggle against the Germans. Despite his communist acts, Chaplin refused to be so and declared himself a peace dealer. After refusing to support the army during the Second World War, in 1947 he would strongly criticize capitalism, through his comedy of black humor " Monsieur Verdoux." In that same year, the Committee of Anti-American Activities put pressure on the prosecution to deport Charles Chaplin, as they claimed that his life in Hollywood contributed to destroying the moral fiber of America.
On September 17, 1952, the Attorney General of the United States gave arrest warrant to Chaplin and his family, when they were preparing to travel to the premiere of "Limelight" on the European continent. Luckily after so much accusation, he was well rid of that situation. He directed the filming of the production "A King in New York" in 1956 and while the film was shot, he was chosen as a member of the British Film Academy in London.
Two years later, Chaplin started with the writing of his autobiography. The last years of the actor were very fruitful since he began to be honored and recognized throughout his career in the world of cinema. Besides directing and being part of important productions, Chaplin obtained different more awards:
In 1962, he was named Doctor Honoris Causa of the University of Oxford, in England.
In 1964, he communicated the appearance of his memories and in 1965, he began directing The Countess of Hong Kong.
Between 1969 and 1976, Chaplin used musical compositions and scores in his films to re-edited them and use them in: The Idle Class (1971), Pay Day (1972), A Day's Pleasure (1973) and Sunnyside (1974). He also collaborated with The Circus (1969) and The Kid (1971).
Around 1972, Chaplin was recognized with the Oscar Award for "Best Original Music" for his work in Limelight.
On March 2, 1975, Isabel II of the United Kingdom named him Sir which gave him the Order of the British Empire.
Chaplin died on December 25, 1977, at the age of 88, due to senile dementia that was deteriorating little by little, to end his life while he slept. Charles Chaplin was buried in the cemetery of the canton of Vaud. In 1981, a statue was made in honor of Charles Chaplin in the city hall of London, this statue was made to the natural size of the actor.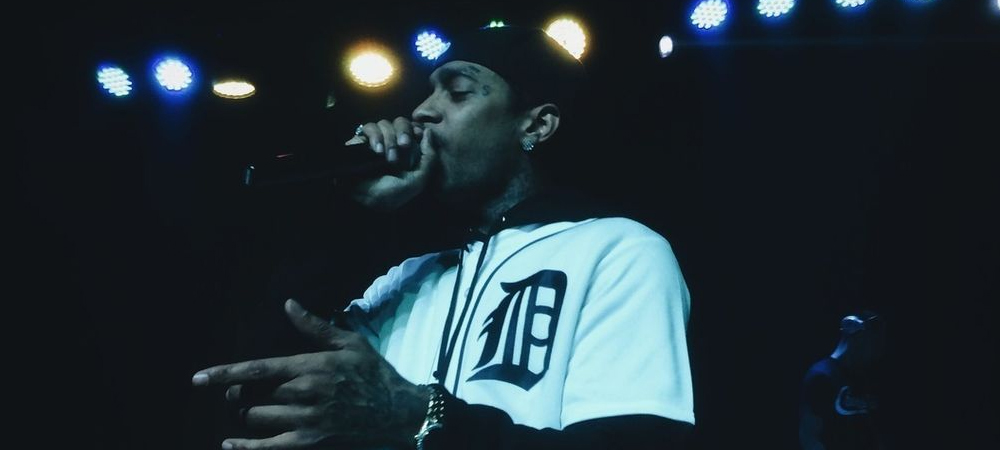 Nipsey Hussle Biography
Ermias Asghedom (August 15, 1985 – March 31, 2019), better known as Nipsey Hussle, was an American rapper, businessman, and community activist, who rose to fame in 2018 with his debut album Victory Lab. Nipsey began his career towards the mid-2000s releasing several successful mixtapes such as Slauson Boy Volume 1, Bullets Ain't Got No Name series and The Marathon. His fame came to him, along with his first Grammy nomination, with his debut album in 2018. He had previously created his label All Money In No Money Out (2010).
Following his death, he received two posthumous Grammys for the songs Racks in the Middle and Higher. He was known for his social work on behalf of the Crenshaw community.
Early years
He was born in Los Angeles, United States, on August 15, 1985. Son of Angelique Smith and Eritrean immigrant Dawit Asghedom, he grew up in Crenshaw, a neighborhood located south of Los Angeles, with his siblings Samiel and Samantha. He attended Hamilton High School but dropped out before graduating. Since he was little he looked for a way to help around the home, so over time, he began to work selling different products on the street.
After leaving school he became involved in the world of gangs, however, he turned away from it when he realized that it was not what he expected for his future. Decided then to dedicate himself to music, he sold everything that linked him to the gangs and worked for a time to buy his own production tools. After finishing his studies, he began to write and produce his own mixtapes, which he sold from a car. After finding inspiration from a trip he took to Eritrea with his father and spending time in prison, Nipsey turned fully to his career and business. He always looked for ways to start and help the community in which he grew up: giving jobs, helping students, renovating public spaces, etc …
Community activist
Nipsey was admired for his work at Crenshaw because instead of moving or investing in hedge funds, he preferred to help the community by boosting the local economy.
Career
In late 2005, Nipsey Hussle released his first mixtape, Slauson Boy Volume 1, independently, to great local success. By then he already had a fan base at the regional level, so it took him a while to sign a contract with the Epic Records and Cinematic Music Group labels. Later, the first volumes of the Bullets Ain't Got No Name series appeared, with which he expanded his popularity. Burner on My Lap, Ridin Slow, Aint No Black Superman, Hussle in the House and It's Hard out Here, were some of the songs included in the series.
By 2009, Nipsey would make a name for himself collaborating with Drake on Killer and with Snoop Dog on Upside Down. He also released Bullets Ain't Got No Name vol.3 and in 2010, he left Epic and opened his own label All Money In No Money Out. Under this label, he would soon release The Marathon, a mixtape in which hits such as Love ?, Mr. Untouchable, Young Rich and Famous and Late Nights and Early Mornings appeared. He also created The Marathon Clothing at that time, a sports and casual clothing brand that was based in his neighborhood. He then released the mixtape The Marathon Continues (2011), participated in the We Are the World 25 for Haiti campaign, and was featured in the popular XXL Magazine Annual Freshman Top Ten.
In 2013 came Crenshaw, a mixtape that would become famous because Jay-Z himself bought 100 copies for $ 100 each.
Victory Lap
After many delays, Nipsey would release his long-awaited debut album Victory Lap, on February 16, 2018, to great success. It was praised by critics and received a Grammy nomination for best rap album of the year. It was such a success that many singles entered the Billboard and Itunes charts. However, Nipsey did not enjoy much fame.
Death
Hussle was assassinated on March 31, 2019, outside his store in South Los Angeles. He was shot multiple times by a man he had previously clashed with, he was arrested and charged with murder on April 2 of the same year. After his death, many personalities expressed the pain caused by the news. It is worth mentioning that the Mayor of Los Angeles himself gave his condolences to the family, recognizing Hussle's social work in Crenshaw.
He was the partner of actress Lauren London and was the father of two children.
Sales strategies and greatest hits
Hussle was known for his sales strategies, since, he used to upload his singles in free download and then sell some limited editions for a cost of 100 to 1000 dollars. It promoted the sale of his work with campaigns such as Proud2Pay and Mailbox Money, in which he gave special incentives (autographed photos, dedication calls, tickets to his studio, and special events) to buyers. His revolutionary ideas promised him a fruitful career.
Some of his greatest hits
Rose Clique
Forever On My Fly Shit
Thas Wat Hoes Do Proud of That (with Rick Ross)
Face the world
Bless, 1 of 1
Where Yo Money At
Fuck Donald Trump
Higher
Young Rich and Famous