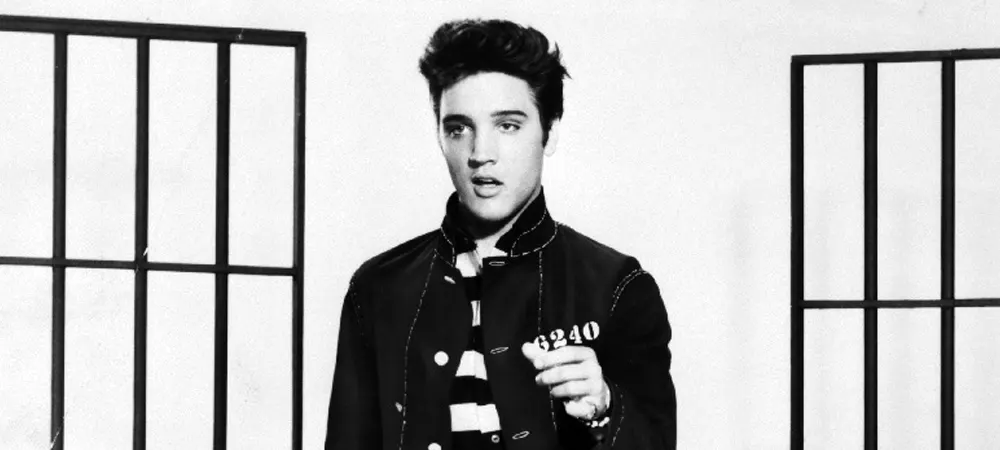 Personal information
Full name

Elvis Aaron Presley

Birthdate

January 8, 1935

Date of death

August 17, 1977

Occupation

Singer, Actor

Nationality

American

Height
1.82 m
Zodiac sign
Capricorn
Biography in other languages
Biography of Elvis Presley
Elvis Aaron Presley was an American singer and actor, also known as the "King of Rock and Roll." He was born in Tupelo, Mississippi, on January 8th, 1935, and passed away in Memphis, Tennessee, on August 16th, 1977. Elvis Presley is recognized as one of the most important American singers of the 20th century. Despite his success as an actor, he was never able to go beyond the economic aspect. He used to perform African-American songs, and in addition to rock and roll, he also performed in other genres such as pop, country, gospel, and blues. One of his most important influences was gospel singer Sister Rosetta Tharpe.
The father of the "King of Rock and Roll" was named Vernon Elvis Presley, he was 18 years old when his son was born; the mother was Gladys Love Smith, 22. They were expecting twins, but Jesse Garon Presley was born dead. The family belonged to a Protestant church. They did not have financial stability. In 1941, Elvis entered the East Tupelo Consolidated school, where he participated in several children's singing contests. At that time, for his birthday, his parents gave him a guitar. He was a marginalized boy who loved music. Later, when Elvis Presley was 13 years old, the family moved to Memphis and he attended Humes High School. He used to meet with Jesse Lee Denson and with the brothers Dorsey and Johnny Burnette, young people his age, to practice musical aspects. After graduating, he decided to become a professional musician.
In 1953, he went to Sun Records with the intention of paying to record a record. Elvis Presley caught the attention of Sam Phillips. After recording, he tried to join several bands, but was rejected. Later, Phillips contacted him and proposed working with Windfield "Scotty" Moore and Bil Black. The first was a guitarist; the second, a bassist. They played and recorded "That's All Right," by Arthur Crudup. They began to frequently perform at the Eagle's Nest Club; they were popular, as a result, they began their first tours. They were also pioneers of rockabilly, a subgenre of rock and roll. In 1955, Elvis Presley first contacted Tom Parker, who would be his advisor and manager. The "King of Rock and Roll" was only 20 years old.
In 1956, Elvis Presley began his recordings with RCA (Radio Corporation of America), one of the first songs of that time was "Heartbreak Hotel." He also recorded "Blue Suede Shoes," by Carl Perkins. That year, the album "Elvis Presley," by RCA, was published, and the tours continued, as well as several appearances on television programs. A sector of the public spoke out against the dance steps and pelvic movements usually performed by Presley: they considered them indecent and exaggerated. After a performance on "The Ed Sullivan Show," the singer achieved recognition throughout the United States. He had many admirers and many critics; each stage appearance was or ended in scandal. In 1956, he also made his film debut in the movie "Love me tender," directed by Robert Webb. The following year, he had to serve in the military and his career was halted.
In 1958, Gladys Love Smith passed away from hepatitis. Elvis Presley deeply mourned the death of one of his closest loved ones. It is likely that at that time he occasionally consumed amphetamines. Elvis Presley had a brief stint in a US military division located in Germany. In 1960, he returned to his country and headed to the recording studios as soon as possible; there, the album "Elvis is back," his sixth musical production, was finished and published. In the 60s, the singer mainly focused on film production, appearing in about thirty films, many of them were musical comedies and, in some, he himself was the author of the soundtracks. In several sources it is stated that the commercial hustle decreased Presley's artistic quality; however, from that era are "Can't Help Falling in Love," "Return to Sender" and "Viva Las Vegas," classic songs. In 1967, the "King of Rock and Roll" married Priscilla Beaulieu, whom he met in Germany, during his brief stay as a soldier. A year later their daughter, Lisa Marie, was born. They divorced in 1973.
The career of Elvis Presley was declining, but the 1968 television special would bring him back to fame and boost his morale. The "King of Rock and Roll" decided to distance himself a bit from film and soundtracks; the result was his album "From Elvis in Memphis," from 1969. From that period, the musical theme "Suspicious Minds" is famous. Also, in a statement, he called Fats Domino "the true king of rock and roll." It is public knowledge that Presley was against illegal drugs. In 1970, he met with President Richard Nixon; according to sources, during the meeting, the singer criticized "The Beatles" for what they represented in terms of culture and thought. In the following years, Elvis Presley mainly focused on live performances, as well as recording a couple of albums.
After separating from Priscilla Beaulieu, Presley would begin excessive consumption of prescription drugs, such as Demerol. In 1973 and 1974, he performed an overwhelming number of performances, around 150 per year; however, the criticism of the quality of his songs returned. The "King of Rock and Roll" had started a relationship with Linda Thompson. They broke up. In 1977, Presley recorded the album "Moody Blue." His dependence on drugs was out of control, and as a result, he suffered from glaucoma and hypertension. On August 16th, 1977, in his mansion called "Graceland," Presley was found dead after suffering an acute myocardial infarction. He was only 42 years old.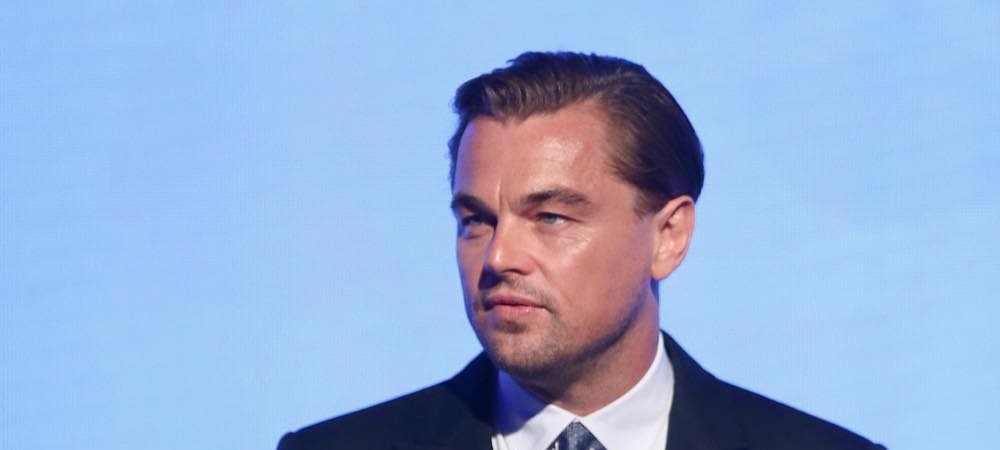 Biography of Leonardo DiCaprio
Leonardo Wilhelm DiCaprio is a renowned actor and film producer who has won numerous awards within the film industry. He was born on November 11, 1974, in Hollywood, Los Angeles, California, United States.
DiCaprio is an only child of Irmelin Indenbirken, a secretary born in Germany, and George DiCaprio, an underground comic artist and producer/distributor of comics. On his father's side, he has half-Italian (from Naples) and half-German (from Bavaria) ancestry. On the other hand, on his mother's side, his grandfather Wilhelm Indenbirken was German and his grandmother Helene Indenbirken was a German citizen born in Russia under the name Yelena Smirnova.
He was named Leonardo because, while his pregnant mother was looking closely at a painting by the great artist Leonardo da Vinci in a museum, DiCaprio gave a strong kick inside her belly. His parents divorced when he was only one year old, and they shared custody of Leonardo until 1997.
Studies, beginnings in acting.
As for his education, he did not attend university and only took basic courses at John Marshall High School in Los Angeles. His career in the world of image and acting began when he followed his older stepbrother, Adam Farrar, in television advertising, starring in a commercial for the Matchbox car brand at the age of fourteen and subsequently participating in educational films. At the age of five, he was also part of the children's television series "Romper Room", but had to leave it as it was detrimental to him.
"1990 – 1991: Debut in television and cinema"
In 1990, he made his true television debut when he was cast to be a part of the "Parenthood" ensemble, a series based on the film of the same name. He then landed minor roles in several series, including "The New Lassie" and "Roseanne," as well as a brief part in "Santa Barbara." His work in "Parenthood" and "Santa Barbara" earned him a nomination for the Young Artist Award for Best Young Actor. His big screen debut came in 1991 with the science fiction and horror movie "Critters." Later on, he became a recurring member of the cast of the ABC sitcom "Growing Pains," playing Luke Brower. However, DiCaprio didn't achieve success in the film industry until 1992, when he was selected by Robert De Niro from among 400 young actors for the lead role in "This Boy's Life," which also starred Ellen Barkin and De Niro himself.
1993 – 1996
Later, in 1993, DiCaprio played the mentally disabled younger brother of Johnny Depp in "What's Eating Gilbert Grape." The film's director, Lasse Hallström, admitted that he initially sought a less attractive actor, but he decided on DiCaprio because he had become "the most observant actor" among all who auditioned. The film was a great financial and critical success, resulting in Leonardo being highly praised for his performance, which led to him being awarded the National Board of Review for Best Supporting Actor and nominated for an Academy Award and a Golden Globe. Subsequently, he had roles in films such as "The Quick and the Dead" (1995) and was one of the leads in "Romeo + Juliet" (1996).
But his big break came with director James Cameron, who offered him the lead male role in Titanic (1997), a movie that not only won a considerable number of Academy Awards but also became a social phenomenon. Afterwards, DiCaprio gained greater acceptance in the cinematic world, so he was part of numerous films such as:
The Man in the Iron Mask (1998)
The Beach (2000)
Catch Me If You Can (2002)
The Aviator (2004)
The Assassination of Richard Nixon (2004)
Blood Diamond (2006)
Gardener of Eden (2007)
Body of Lies (2008)
Orphan (2009, as producer)
Shutter Island (2010)
Inception (2010)
Django Unchained (2012)
The Great Gatsby (2013)
Runner Runner (2013)
The Wolf of Wall Street (2013)
The Revenant (2015)
The Audition (2015).
Curiosities
Interestingly, he was nominated for an Oscar five times: Best Supporting Actor for What's Eating Gilbert Grape, Best Actor for The Aviator, Blood Diamond and The Wolf of Wall Street. This generated a lot of jokes and talk of a supposed "curse" in Hollywood. But in 2015, he finally won the award thanks to his great performance in "The Revenant".
It should also be noted that DiCaprio is a committed environmentalist who has received praise from environmental groups for choosing to fly on commercial flights instead of private planes like most celebrities, and for driving an electric hybrid vehicle and having solar panels in his home.