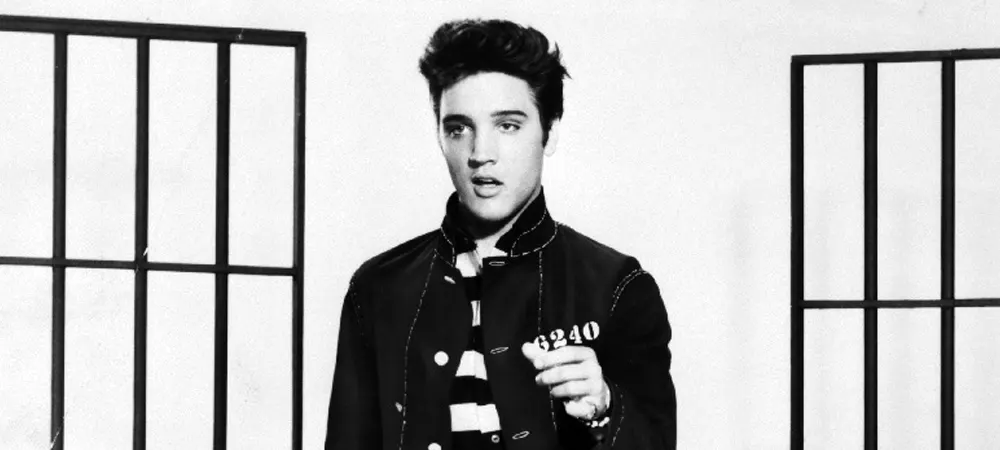 Personal information
Full name

Elvis Aaron Presley

Birthdate

January 8, 1935

Date of death

August 17, 1977

Occupation

Singer, Actor

Nationality

American

Height
1.82 m
Zodiac sign
Capricorn
Biography in other languages
Biography of Elvis Presley
Elvis Aaron Presley was an American singer and actor, also known as the "King of Rock and Roll." He was born in Tupelo, Mississippi, on January 8th, 1935, and passed away in Memphis, Tennessee, on August 16th, 1977. Elvis Presley is recognized as one of the most important American singers of the 20th century. Despite his success as an actor, he was never able to go beyond the economic aspect. He used to perform African-American songs, and in addition to rock and roll, he also performed in other genres such as pop, country, gospel, and blues. One of his most important influences was gospel singer Sister Rosetta Tharpe.
The father of the "King of Rock and Roll" was named Vernon Elvis Presley, he was 18 years old when his son was born; the mother was Gladys Love Smith, 22. They were expecting twins, but Jesse Garon Presley was born dead. The family belonged to a Protestant church. They did not have financial stability. In 1941, Elvis entered the East Tupelo Consolidated school, where he participated in several children's singing contests. At that time, for his birthday, his parents gave him a guitar. He was a marginalized boy who loved music. Later, when Elvis Presley was 13 years old, the family moved to Memphis and he attended Humes High School. He used to meet with Jesse Lee Denson and with the brothers Dorsey and Johnny Burnette, young people his age, to practice musical aspects. After graduating, he decided to become a professional musician.
In 1953, he went to Sun Records with the intention of paying to record a record. Elvis Presley caught the attention of Sam Phillips. After recording, he tried to join several bands, but was rejected. Later, Phillips contacted him and proposed working with Windfield "Scotty" Moore and Bil Black. The first was a guitarist; the second, a bassist. They played and recorded "That's All Right," by Arthur Crudup. They began to frequently perform at the Eagle's Nest Club; they were popular, as a result, they began their first tours. They were also pioneers of rockabilly, a subgenre of rock and roll. In 1955, Elvis Presley first contacted Tom Parker, who would be his advisor and manager. The "King of Rock and Roll" was only 20 years old.
In 1956, Elvis Presley began his recordings with RCA (Radio Corporation of America), one of the first songs of that time was "Heartbreak Hotel." He also recorded "Blue Suede Shoes," by Carl Perkins. That year, the album "Elvis Presley," by RCA, was published, and the tours continued, as well as several appearances on television programs. A sector of the public spoke out against the dance steps and pelvic movements usually performed by Presley: they considered them indecent and exaggerated. After a performance on "The Ed Sullivan Show," the singer achieved recognition throughout the United States. He had many admirers and many critics; each stage appearance was or ended in scandal. In 1956, he also made his film debut in the movie "Love me tender," directed by Robert Webb. The following year, he had to serve in the military and his career was halted.
In 1958, Gladys Love Smith passed away from hepatitis. Elvis Presley deeply mourned the death of one of his closest loved ones. It is likely that at that time he occasionally consumed amphetamines. Elvis Presley had a brief stint in a US military division located in Germany. In 1960, he returned to his country and headed to the recording studios as soon as possible; there, the album "Elvis is back," his sixth musical production, was finished and published. In the 60s, the singer mainly focused on film production, appearing in about thirty films, many of them were musical comedies and, in some, he himself was the author of the soundtracks. In several sources it is stated that the commercial hustle decreased Presley's artistic quality; however, from that era are "Can't Help Falling in Love," "Return to Sender" and "Viva Las Vegas," classic songs. In 1967, the "King of Rock and Roll" married Priscilla Beaulieu, whom he met in Germany, during his brief stay as a soldier. A year later their daughter, Lisa Marie, was born. They divorced in 1973.
The career of Elvis Presley was declining, but the 1968 television special would bring him back to fame and boost his morale. The "King of Rock and Roll" decided to distance himself a bit from film and soundtracks; the result was his album "From Elvis in Memphis," from 1969. From that period, the musical theme "Suspicious Minds" is famous. Also, in a statement, he called Fats Domino "the true king of rock and roll." It is public knowledge that Presley was against illegal drugs. In 1970, he met with President Richard Nixon; according to sources, during the meeting, the singer criticized "The Beatles" for what they represented in terms of culture and thought. In the following years, Elvis Presley mainly focused on live performances, as well as recording a couple of albums.
After separating from Priscilla Beaulieu, Presley would begin excessive consumption of prescription drugs, such as Demerol. In 1973 and 1974, he performed an overwhelming number of performances, around 150 per year; however, the criticism of the quality of his songs returned. The "King of Rock and Roll" had started a relationship with Linda Thompson. They broke up. In 1977, Presley recorded the album "Moody Blue." His dependence on drugs was out of control, and as a result, he suffered from glaucoma and hypertension. On August 16th, 1977, in his mansion called "Graceland," Presley was found dead after suffering an acute myocardial infarction. He was only 42 years old.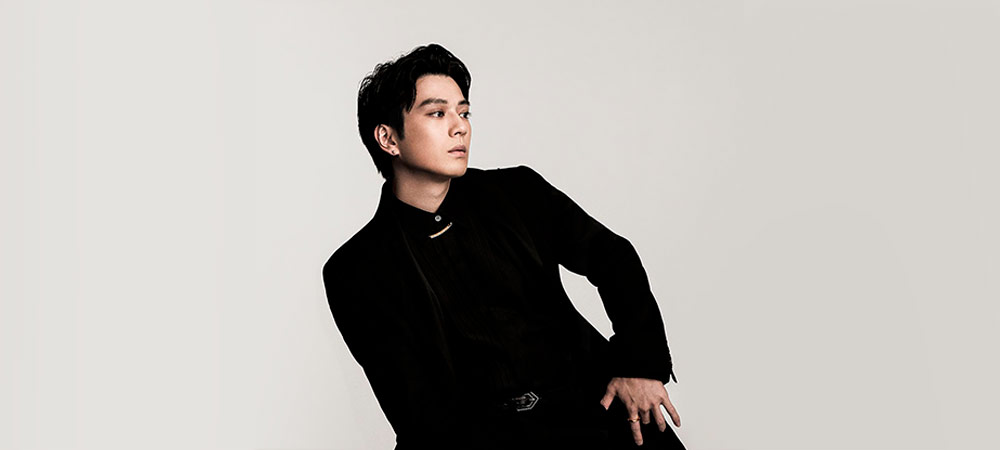 Arata Mackenyu Biography
Mackenyu Maeda (前田 真剣佑), also known artistically as Arata Mackenyu or simply Mackenyu (November 16, 1996), is an actor from Los Angeles, California, United States. He is renowned for his outstanding portrayal of Roronoa Zoro in the live-action adaptation of "One Piece".
Early years
Mackenyu Maeda, better known as Arata Mackenyu or simply Mackenyu, is an actor of Japanese descent who grew up in Los Angeles, United States. He is the son of the renowned martial artist and actor, Sonny Chiba, and Tamami Chiba. In addition, he has an older half-sister named Juri Manase and a younger brother named Gordon Maeda.
Mackenyu comes from a prominent family with a deep-rooted tradition in the world of acting. This passion for performing has been passed down from generation to generation, from his own father to his uncle Jiro Chiba, and even to his two siblings. Despite being born in the United States, Mackenyu holds Japanese nationality, a choice that involves renouncing his second nationality due to legal restrictions and cultural considerations in Japan. This commitment to his cultural heritage and his desire to reside in Japan led him to make this decision.
At Beverly Hills High School, where he successfully completed his studies and graduated.
Beginnings
In his adolescence, Mackenyu discovered his passion for acting after being inspired by Haruma Miura, with whom he would later share the lead role in "Brave: Gunjō Senki", sadly, shortly before the actor's tragic passing. Prior to this, he had been involved in projects alongside his father and other renowned performers, such as "Oyaji" and "Buzz (So-On: The Five Oyaji)".
In the year 2014, Mackenyu achieved his first leading role in a film called "Take a Chance". Additionally, he dazzled in a poignant short film portraying the life of a Japanese family affected by the aftermath of World War II, titled "Tadaima". This short film received the prestigious award for Best Narrative Short at the Asian American Film Festival in Philadelphia.
Career
His fame began to take off in 2015 when he secured the role of Eiji Tomari in "Kamen Rider Drive: Surprise Future". Just a year later, he joined the cast of the movie "Chihayafuru: Kami no Ku" ("Chihayafuru Part 1"), an adaptation of the manga "Chihayafuru", in which he portrayed Arata Wataya, a passionate karuta competitor. Subsequently, he was once again called upon to embody this iconic character in "Chihayafuru: Shimo no Ku" ("Chihayafuru Part 2").
In early 2016, Mackenyu took a significant step in his career by making his debut in the world of theater, participating in the Japanese musical "Boys Over Flowers" ("Hana Yori Dango: The Musical").
Mackenyu has experienced continuous growth in his acting career. Starting with his portrayal of Kazuya "Toji" Tojigamori in "Peach Girl", he continued to excel in the world of entertainment. In 2018, he starred in the series "Todome no Kiss" ("Kiss that Kills") as Takauji Namiki. Shortly thereafter, he reprised his iconic role as Arata Wataya in the movie "Chihayafuru: Musubi" ("Chihayafuru Part 3").
During the same period, he showcased his versatility by joining the supporting cast of "Pacific Rim: Uprising" as Ryoichi, a cadet and pilot of the jaeger Saber Athena.
Mackenyu had a successful year on the big screen in 2020. In January, he was part of the main cast in the film "Kaiji: The Final Game" as Minato Hirose. By the end of January, he took on the role of Aki Miyata in "Our 30 Minute Sessions".
A year later, in a new production, Mackenyu took on the lead role in the film "Brave: Gunjō Senki", where he portrayed Aoi Nishino, a student and member of the school archery club.
In 2021, Mackenyu made the decision to part ways with Top Coat and temporarily suspended all his activities in Japan, aiming to expand his career internationally. One of his early prominent roles in this new chapter of his acting career was that of Pegasus Seiya in the live-action adaptation of "Knights of the Zodiac", which hit the screen in May 2023. Furthermore, in 2022, we saw him in the role of Scar in "Fullmetal Alchemist: Revenge of Scar".
Furthermore, on August 31, 2023, the American audience marked the thrilling premiere of the live-action adaptation based on the popular manga and anime "One Piece". In this standout production, Arata Mackenyu took on a starring role, portraying Roronoa Zoro, a swordsman. He shared the set with Iñaki Godoy, Emily Rudd, Taz Skylar, Peter Gadiot, Morgan Davies, Jeff Ward, Jacob Gibson, among others.
Personal life
Since 2014, Mackenyu has made Tokyo, Japan, his home. In this city that has stolen his heart, he sealed his love by marrying Natsumi Okamoto. Currently, the couple is expecting their first child together.
Mackenyu is also a father to a child born when he was young. Speculation has arisen that the conception of his daughter may be related to a traumatic incident he experienced at the age of fourteen, involving a family friend. To date, Arata Mackenyu has chosen not to publicly address this matter, which has been handled with discretion and discussed very little.
Controversies and Accusations Involving Mackenyu
The Japanese actor is embroiled in multiple controversies in his home country, where several individuals, including a journalist, have publicly leveled accusations of rape and attempted murder against him. Regarding allegations of sexual abuse, three women have shared their experiences anonymously, detailing that Mackenyu would intoxicate them, stalk them, and at times, confine them, sometimes in the company of others. Additionally, there have been suggestions of more individuals making allegations, though these have not been publicly disclosed. As of now, the actor has not issued any comments on the matter.
Facts about Arata Mackenyu
He is a fan of anime, with one of his favorites being "Hunter x Hunter".
He changed his artistic name after portraying Arata Wataya.
He is fluent in English.
He resides in Tokyo.
Over the years, he has been part of live-action adaptations of famous anime series like Fullmetal Alchemist, Saint Seiya, Peach Girl, Tokyo Ghoul, Chihayafuru, and Rurouni Kenshin.
He had to pierce his ears for his role as Roronoa Mackenyu.
He learned to play the piano at the age of eleven.
Sadly, his father Sonny Chiba passed away due to complications from Covid-19.
He practices martial arts.
His father portrayed Hattori in Quentin Tarantino's film "Kill Bill Vol. 2".
He was a member of a musical band during his school years.
Filmography
Arata Mackenyu's Acting Roles:
Film
"Oyaji" (2007).
"Buzz (So-On: The Five Oyaji)" (2014).
"Tadaima" (2015).
"Kamen Rider Drive: Surprise Future" (2015).
"Take a Chance" (2015).
"Chihayafuru Parte 1" (2016).
"Chihayafuru Parte 2" (2016).
"Night's Tightrope" (2016).
"Bittersweet" (2016).
"Let's Go, Jets!" (2017).
"JoJo's Bizarre Adventure: Diamond Is Unbreakable Chapter I" (2017).
"Peach Girl" (2017).
"Pacific Rim: Uprising" (2018).
"Chihayafuru Parte 3" (2018).
"Over Drive" (2018).
"Impossibility Defense" (2018).
"Code Blue: The Movie" (2018).
"12 Suicidal Teens" (2019).
"Tokyo Ghoul S" (2019).
"NiNoKuni" (2019).
"Kaiji: Final Game" (2020).
"Our 30-Minute Sessions" (2020).
"Tonkatsu DJ Agetarō" (2020).
"Brave: Gunjō Senki" (2021).
"The Master Plan" (2021).
"Rurouni Kenshin: The Final" (2021).
"Fullmetal Alchemist: The Revenge of Scar" (2022).
"Fullmetal Alchemist: The Final Alchemy" (2022).
"Knights of the Zodiac" (2023).
TV
"Yume wo Ataeru" (2015).
"Sakurasaku" (2016).
"Tomorrow, I'll Surely Love You Again" (2016).
"Brass Dreams" (2016).
"Fugitive Boys" (2017).
"Kiss that Kills" (2018).
"Two Homelands" (2019).
"Our Dearest Sakura" (2019).
"Remote de Korosareru" (2020).
"The End of the Tiny World: Half A Year Later" (2021).
"Ichikei's Crow: The Criminal Court Judges" (2021).
"One Piece" (2023).