Bruce Lee biography
The martial artist, actor, philosopher, and writer Lee Jun-Fan, widely known by the name of Bruce Lee, was born on November 27, 1940, in the city of San Francisco, California, United States, and died on July 20, 1973, in the district of Kowloon, Hong Kong. He is recognized primarily for being an iconic figure in the cinema, demonstrating in most of the films in which he participated in his skills as an excellent martial mastery. Because he devoted most of his life to the development of his body, he practiced various types of combat and his own philosophical quest was able to develop his own style of fight that would initially give the name of Jun Fan Gun-Fu, subsequently named Jeet Kune Do. He is considered one of the main spreaders and instaurator of the popularity of martial arts practice in the West.
He was born in the Chinese hospital located in the Chinatown neighborhood because they were in the year the dragon was presaged with good fortune. He was the fourth child of five in total to have the opera singer and actor Lee Hoy-Chuen with Grace Ho, who accompanied him in his singing work. Due to the possible problems that could be generated in his birth certificate he was registered at the same time with a Chinese name (Lee Jun-Fan) and an American name (Bruce Lee). With only a short time of birth his family moved to Hong Kong, where they were originally from, but due to the consequences of the Second World War and the Japanese invasion in the territory, they were forced to face many adverse situations.
His entrance to the world of acting began with only two months of been born participating in the film Golden Gate Girl. He received his school education at Tak Sun Elementary and later at La Salle College, where he was expelled for being a problematic student. He would know the world of martial arts after a gang beat him and his father decided to teach him the basic movements of Tai Chi Chuan so that he learned to defend himself and have discipline, but due to the complexity of using this martial art, he decided to find another one that was more effective. Thanks to a friend he met the fighting style of Wing Chun, training in the dojo of Ip Man, who through his teachings corrected his conflicting behavior.
When enrolling in a new school he took part in the fencing, boxing and dancing events, becoming the champion of the latter in the cha-cha-cha modality. Due to the struggles between dojos and street fights in which he was involved his parents made the decision to send him, in April 1959, with his older sister who was in the city of San Francisco. Soon after, he got American citizenship and moved to the city of Seattle where he would be in charge of an old friend of his family. In this place he finished his studies, graduating in 1960 and enrolling immediately in the University of Washington, where he would specialize in psychology, drama, and philosophy.
During his time as a university student, he worked as a waiter or newspaper delivery man, but his most stable job was to give Wing Chun lessons. The number of people attending his classes gradually increased and, in addition to the recent development of his own martial art, he felt the need to create the Jun Fan Gung Fu Institute, where he would teach his own fighting style to the public. Throughout the year 1964, after performing a demonstration of his skills in the Long beach karate tournament, he received support and numerous requests for combats, these contributed to the improvement of his martial art, which would be renamed to Jeet Kune Do.
For the year of 1965 his son Brandon Lee was born, a few days later his father died and later receives a call from William Dozier to participate in the series The Number One Son, which he would accept. Although the project was suspended he would be offered to participate again in a television series the following year, this would be The Green Hornet. Due to the style of innovative fight that exhibited quickly, it gained popularity in television, which was worth a great amount to him of offering for different films and televising series that involved or had of thematic the martial arts.
In 1973, he began to present drastic health complications with regard to brain swelling, which eventually led to headaches, fainting and finally left him in a coma that would not wake, dying on July 20 of that year in Kowloon. Later his remains were moved to the United States where they would be buried in the Lake View Cemetery in Seattle.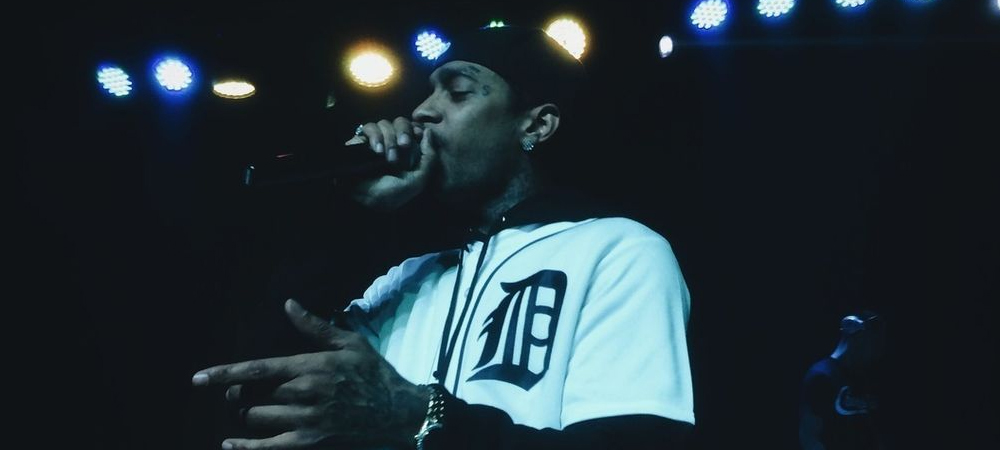 Nipsey Hussle Biography
Ermias Asghedom (August 15, 1985 – March 31, 2019), better known as Nipsey Hussle, was an American rapper, businessman, and community activist, who rose to fame in 2018 with his debut album Victory Lab. Nipsey began his career towards the mid-2000s releasing several successful mixtapes such as Slauson Boy Volume 1, Bullets Ain't Got No Name series and The Marathon. His fame came to him, along with his first Grammy nomination, with his debut album in 2018. He had previously created his label All Money In No Money Out (2010).
Following his death, he received two posthumous Grammys for the songs Racks in the Middle and Higher. He was known for his social work on behalf of the Crenshaw community.
Early years
He was born in Los Angeles, United States, on August 15, 1985. Son of Angelique Smith and Eritrean immigrant Dawit Asghedom, he grew up in Crenshaw, a neighborhood located south of Los Angeles, with his siblings Samiel and Samantha. He attended Hamilton High School but dropped out before graduating. Since he was little he looked for a way to help around the home, so over time, he began to work selling different products on the street.
After leaving school he became involved in the world of gangs, however, he turned away from it when he realized that it was not what he expected for his future. Decided then to dedicate himself to music, he sold everything that linked him to the gangs and worked for a time to buy his own production tools. After finishing his studies, he began to write and produce his own mixtapes, which he sold from a car. After finding inspiration from a trip he took to Eritrea with his father and spending time in prison, Nipsey turned fully to his career and business. He always looked for ways to start and help the community in which he grew up: giving jobs, helping students, renovating public spaces, etc …
Community activist
Nipsey was admired for his work at Crenshaw because instead of moving or investing in hedge funds, he preferred to help the community by boosting the local economy.
Career
In late 2005, Nipsey Hussle released his first mixtape, Slauson Boy Volume 1, independently, to great local success. By then he already had a fan base at the regional level, so it took him a while to sign a contract with the Epic Records and Cinematic Music Group labels. Later, the first volumes of the Bullets Ain't Got No Name series appeared, with which he expanded his popularity. Burner on My Lap, Ridin Slow, Aint No Black Superman, Hussle in the House and It's Hard out Here, were some of the songs included in the series.
By 2009, Nipsey would make a name for himself collaborating with Drake on Killer and with Snoop Dog on Upside Down. He also released Bullets Ain't Got No Name vol.3 and in 2010, he left Epic and opened his own label All Money In No Money Out. Under this label, he would soon release The Marathon, a mixtape in which hits such as Love ?, Mr. Untouchable, Young Rich and Famous and Late Nights and Early Mornings appeared. He also created The Marathon Clothing at that time, a sports and casual clothing brand that was based in his neighborhood. He then released the mixtape The Marathon Continues (2011), participated in the We Are the World 25 for Haiti campaign, and was featured in the popular XXL Magazine Annual Freshman Top Ten.
In 2013 came Crenshaw, a mixtape that would become famous because Jay-Z himself bought 100 copies for $ 100 each.
Victory Lap
After many delays, Nipsey would release his long-awaited debut album Victory Lap, on February 16, 2018, to great success. It was praised by critics and received a Grammy nomination for best rap album of the year. It was such a success that many singles entered the Billboard and Itunes charts. However, Nipsey did not enjoy much fame.
Death
Hussle was assassinated on March 31, 2019, outside his store in South Los Angeles. He was shot multiple times by a man he had previously clashed with, he was arrested and charged with murder on April 2 of the same year. After his death, many personalities expressed the pain caused by the news. It is worth mentioning that the Mayor of Los Angeles himself gave his condolences to the family, recognizing Hussle's social work in Crenshaw.
He was the partner of actress Lauren London and was the father of two children.
Sales strategies and greatest hits
Hussle was known for his sales strategies, since, he used to upload his singles in free download and then sell some limited editions for a cost of 100 to 1000 dollars. It promoted the sale of his work with campaigns such as Proud2Pay and Mailbox Money, in which he gave special incentives (autographed photos, dedication calls, tickets to his studio, and special events) to buyers. His revolutionary ideas promised him a fruitful career.
Some of his greatest hits
Rose Clique
Forever On My Fly Shit
Thas Wat Hoes Do Proud of That (with Rick Ross)
Face the world
Bless, 1 of 1
Where Yo Money At
Fuck Donald Trump
Higher
Young Rich and Famous