Sia biography
Sia (December 18, 1975) singer and composer. Her original name is Kate Isobelle Furler. She was born in Adelaide, Australia. She studied at North Adelaide Elementary School. Her father, Phil B. Colson, a musician in bands like Foreday Riders, Rum Jungle and Mount Lofty Rangers. Her mother, Loene Furler, is a singer-songwriter, musician and art teacher. Her parents were also part of The Soda Jerx, a Rockabilly band from Adelaide. Her career as a singer began in the Acid jazz band Crisp. Sia lent her voice on two albums: Word and the Deal (1996) and Delerium (1997).
With the dissolution of the band, Sia released her debut studio album titled OnlySee by Flavored. The album sold 1,200 copies. It was a total success. Meanwhile, she made some shows for important restaurants and bars. Her career took off in the year 2000, with the help of her single Taken For Granted, it was a hit in the United Kingdom, it occupied the first places of the Top Ten of the stations of his country. Her 2008 album, released under the name of Some People Have Real Problems reached its maximum position in the top 30 of the Billboard 200.
In 2000 Sia moved to London, where she signed a contract with the Sony Music label. She was a chorister of Jamiroquai, a British funk-jazz band. As an ambitious and dreamy girl, she decided to release her second solo album, Healing is Difficult, a mix of R & B and jazz, all the songs on the album were written or co-written by Sia and produced by her in association with Blair Mackichan. Despite having been a good production, the promotion of the album was not the best, so Sia abandoned the discography and signed with Go! Beat Records, a branch of Universal Music Group. At the 2002 APRA Awards, Furler won in the category of Revelation Composer.
At the beginning of 2005, he left the Go! Beat Records, for the same reasons that Sony Music left. She moved to New York. At that time, Breathe Me appeared at the end of the television series Six Feet Under. Her fame in the United States was remarkable. As a result, her manager David Enthoven organized a tour around the country, and her participation in the 2006 Victoria's Secret Fashion Show broadcast. Sia also recorded three studio albums for the downtempo British group Zero 7 and participated in a tour with them.
On April 3, 2007, she released Lady Croissant, a live album, with eight live songs from her presentation at the Bowery Ballroom in New York. Sia and Samuel Dixon collaborated with Christina Aguilera on the sixth studio album of the singer. She was nominated for the Golden Globe of 2010 for Best Original Song with Bound to You. In 2010, she released We Are Born, her fifth studio album. She received a nomination for Single of the Year, with the single: Clap Your Hands. The album was a gold disc delivered by the Recording Industry Association of Australia in 2011, with sales of 35,000 copies.
In June 2010, Sia canceled her tour commitments due to an illness that affected her strongly, she was in treatment. In sum, the break with her partner JD Samson, a member of Le Tigre, was a negative factor. The tour resumed in January 2011. The singer produced the song, along with Flo Rida, Wild Ones. Later, she appeared in the following weeks for the content of several WWE events and was announced as one of the WWE's best songs of the year. Sia also sang for David Guetta's song, Titanium, on her album Nothing But The Beat. On March 30, 2012, Sia released her greatest hits album entitled Best Of, reaching 27th on the list of albums in Australia.
In 2013, she released the famous single Elastic Heart, a song that was part of the soundtrack of the movie The Hunger Games: Catching Fire. Again, with the album 1000 Forms of Fear, she reached the top of the Billboard 200 list and achieved a top ten with the first single Chandelier. That year Britney Spears wrote songs with Sia for her new album. The song Perfume was released as the second single from the album Britney Jean. Also, she worked with Robbie Williams on his ninth studio album Swing Both Ways.
In 2014, Sia presented a composition for sale to Beyoncé, she without hesitation accepted it, entitled Pretty Hurts, previously Sia, had offered it to Rihanna and Katy Perry but they rejected it. Then, she published 1000 Forms of Fear. The album managed to enter the main lists of some countries. As of November 2015, the album has sold an exuberant amount of 1,410,000 copies worldwide.
The song Chandelier was released in iTunes stores on March 17, 2014. The official video was posted on YouTube on May 6. The song Chandelier is the Australian's first song to appear on the Billboard Hot 100, debuting at number 75, while in France, she entered the first place on the SNEP Singles Chart. In this year, she said yes to the American documentary maker Eric Anders Lang, the wedding was held in the month of August.
Sia was nominated for the Grammy 2015 in 4 categories: Best performance of solo pop, Recording of the Year, Song of the Year and Best Music Video. The video received two nominations to the MTV Video Music Awards, in the categories Video of the Year and Best Choreography, won the second. In addition, at the MTV Europe Music Awards, she received two nominations in the categories of Best Video and Best Australian Artist. Sia was also nominated for the People's Choice Awards as Favorite Female Artist and Favorite Pop Artist. Her sixth album, This Is Acting, was released at the beginning of 2016.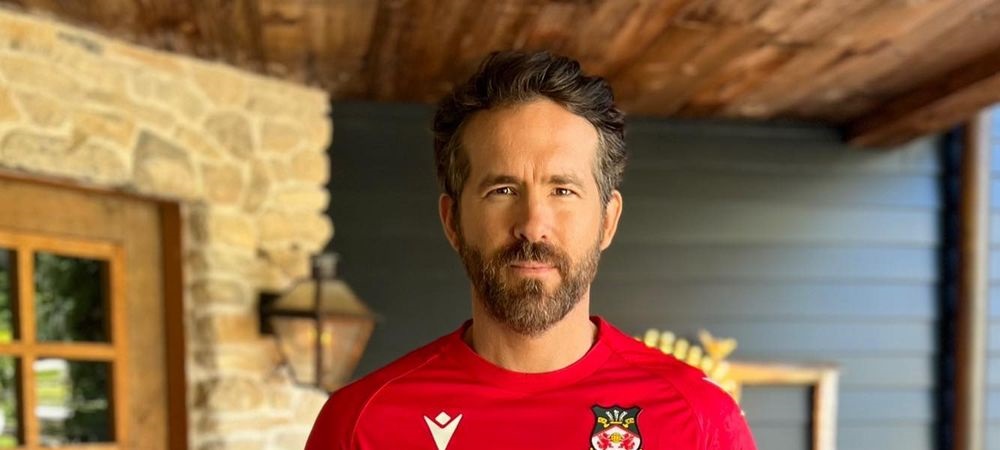 Biography of Ryan Reynolds
Ryan Rodney Reynolds was born on October 23, 1976 in Vancouver, Canada, and he is a well-known actor. When Ryan was born, his mother, Tammy, was a student and a salesperson, while his father, Jim, worked in wholesale food sales and also excelled as a semi-professional boxer. In addition, Ryan has three older siblings.
He studied in his hometown of Vancouver until 1994 when he decided to join a theater group as an extracurricular activity while attending Kwantlen College. However, his passion for acting became a vocation, and Ryan dropped out of college to devote all his time and energy to his acting career.
Debut as an actor
He quickly landed small roles in successful and memorable TV series such as "Sabrina the Teenage Witch" and "The X-Files". In 1998, his big break came with the series "Two Guys, a Girl and a Pizza Place", which ran until 2001 and catapulted him to fame. The show became very popular thanks to its great comedic content, an area where Reynolds demonstrated perfect skill, but this was not the first time that Ryan had made a name for himself in a Hollywood comedy, as he had already been in "Life During Wartime" in 1997.
Films
After working in several minor jobs, Ryan got his first major role as a protagonist in the crazy "Van Wilder – Animal Party", where he played a college party organizer. The success of the film opened doors for him to work alongside Michael Douglas in "Till Death Do Us Part", support Wesley Snipes in "Blade Trinity" or star in the horror movie "The Amityville Horror". However, at this stage of his career, Ryan stood out mainly as a protagonist in comedies such as "Just Friends", "Waiting" and "Harold & Kumar Go to White Castle". This led him to want to leave his comedic side behind, getting involved in different projects such as the thriller "Smokin' Aces", the independent film "Adventureland" and the action film "X-Men Origins: Wolverine". Later on, he also participated in romantic films such as "The Proposal" and "Definitely, Maybe". However, recognition of his acting ability did not come until Ryan was nominated for a Goya Award for his demanding role in "Buried". It is worth noting that he also brought to life the comic book hero "Green Lantern" and the renowned "Deadpool".
Contracts, curiosities
Prestigious brands like Hugo Boss have not been oblivious to Ryan Reynolds' popularity, charisma, and good looks, offering him contracts to be the face of one of their fragrances: Boss Bottled Night, a fragrance that, through great advertising, managed to convey an irresistible seductive effect.
Two curiosities can be highlighted from his work: first, the nearly 10 kilos of solid muscle he gained thanks to rigorous physical training to bring Hannibal King to life in "Blade: Trinity"; and second, his appearance on the animated TV series Zeroman, in which he lent his voice to the character Ty Cheese. In addition, like many Hollywood stars, Ryan Reynolds has an eccentricity outside the world of entertainment: a great passion for motorcycles, of which he owns three collector's items, one of which was designed exclusively for him and is none other than a Harley Davidson.
Romantic relationships
Regarding his personal life, Ryan Reynolds was in a romantic relationship with singer Alanis Morissette from 2002 to 2007. The couple got engaged in 2004, but in July 2006, People magazine reported that they had separated, although neither of them officially confirmed the news. Shortly after, in February 2007, they decided to end their engagement by mutual agreement. In May 2008, Reynolds announced his engagement to actress Scarlett Johansson, and they got married on September 27 of the same year. However, in December 2010, the couple announced in a statement to People magazine that they had decided to end their marriage.
So, on September 9, 2012, he married the actress Blake Lively in Mount Pleasant, South Carolina. In October 2014, they announced that they were expecting their first child, and in December of that same year, Ryan Reynolds and his wife Blake Lively became parents with the birth of their daughter: Ines. Later, on April 14, 2016, his wife's second pregnancy was confirmed, and on September 30, 2016, he became a father for the second time to a boy named James.