Nicky Jam biography
Nick Rivera Caminero, popularly known in the music world as Nicky Jam, is an American urban music singer and songwriter. He was born on March 17, 1981, in Boston, Massachusetts. He has Puerto Rican ascendance from his father and Dominican from his mother. From the age of 10, he showed an interest in urban music, performing raps and improvisations with his friends. Later, he moved with his whole family to Cataño, Puerto Rico, where Nicky began working as a packer in a supermarket, to help financially at home.
In 1992, while working, he began to rap and improvise, capturing the attention of customers who were in the supermarket, among the clients was the wife of a recording director of Puerto Rico, who was surprised with his attitudes and who he sang to and decided to take Nicky to her husband. The young man gave his best rhymes to the businessman, who was surprised by the excellent performance of Nicky Jam and offered to sign a recording contract. The singer recorded his first rap and reggae album titled "Distinto a Los demás" which was not very successful in the market, but he did have several DJ'S take him into account as a support for some musical events. At that time a passerby called him "Nicky Jam" in the form of a joke, and from there the singer took his stage name.
In the middle of the decade of 1990, Nicky Jam met the Reggaetonero Daddy Yankee, by whom he felt much respect and admiration; Yankee offered to work with him as a hype man in a concert he would perform in the Dominican Republic. After that concert and thanks to the excellent performance, Daddy Yankee and Nicky Jam formed the duo "Los Cangris" recording songs like "En la cama" and "Guayando." In 2001, one of Nicky's songs was part of the album "El Cartel II" by Daddy Yankee, with the song "Tu Cuerpo en la cama."
A few months later, Yankee discovered that Nicky used drugs and alcohol, tried to help him, but after not getting positive results and receiving a tuneful song by Nicky Jam, in 2004 they separated.
By the end of 2004, Nicky Jam released his reggaeton debut album entitled "Vida escante" which was a notorious hit in the urban genre with the songs "I'm dying"; "I'm leaving the party"; "I'm not your husband" and "Chambonea" reaching the fourth position of Top Tropical Albums and 23 of Top Latin Albums, Billboard and important positions in the Latin Tropical Airplay. In that same year, his album was overshadowed by the release of several hits from his former partner Daddy Yankee, so Nicky Jam stopped recording songs, falling back into addictions and absolute depression.
In the month of December of the year 2007, the urban singer resumed music with the release of his album "The Black Carpet" with which he reached position 24 of the Top Latin Albums of the United States. The album was a regular success, however, Nicky Jam continued working in urban music throughout the 2000s, with very little success and recognition, so much so that the singer said:
"A lot of fame came to me at an early age and I did not know how to take advantage … many irresponsibilities"
After a difficult time in music, Nicky Jam persisted and sought to start his career again, so he traveled in 2007 to Medellín, Colombia, where he gave several concerts. He also appeared in other Colombian cities between 2007 and 2010, where he was very well received, motivating him to continue on the path to success. The new mentality of Nicky Jam influenced to leave the past problems with Daddy Yankee, with whom he recorded the song "The party calls me" in the year 2012.
In 2013, the singer released his single "Voy a Beber" with which he achieved great popularity in Latin America and was placed in the top positions of several Billboard music charts. A year later, he released the song "Travesuras" with which he continued to position and gain more fame in reggaeton, also reached the number four position on the Hot Latin Songs list of Billboard.
For the month of February of the year 2015, Nicky Jam signed a contract with Sony Music Latin and with SESAC Latina and launched the song "El Perdón" which also included a remix in collaboration with Enrique Iglesias. The song became a total success worldwide, so much that it reached the first position in several singles lists of Spain, France, Portugal, Holland, and Switzerland. In countries like Bulgaria and Belgium, it reached the second position in several musical lists, position 4 in Sweden, the 8 in Germany and the 9 in Austria. In the United States, it reached the 65th position of the Billboard Hot 100 and the 82nd of the Canadian Hot 100.
The song "El Perdón" was the second song with more weeks in the number 1 position of the Hot Latin Songs, by Billboard, after 30 weeks at the top of the list. In addition, the single was chosen as the twelfth best song of the year 2015 by Billboard.
Nicky Jam won the 2015 Grammy Award in the category of Best Urban Performance, for his song "El Perdón" and was nominated for the Best Urban Music Album by Greatest Hits Volume 1.
On January 20, 2017, Nicky Jam released his album Fénix, which is the seventh studio album by the singer.
On September 15, 2017, the song and video of "Cásate Conmigo" was released, the theme of Colombian vallenato singer Silvestre Dangond, where the Puerto Rican collaborated giving his urban touch. That same year he collaborated in the song "Bella y sensual" by the singer Romeo Santos and where Daddy Yankee also participated.
TV SERIES
Nicky Jam: the winner, premiered his first episode on November 30, 2018, this series Biografia del Artista produced by Endemol and Telemundo. It is based on the life of the singer in his struggle to get out of drugs and his path to international success. The series is available on Netflix.
MOST POPULAR SONGS
I'm going to party: 2003.
I'm not your husband: 2003.
The 12 Disciples Ft. Eddie Dee, Daddy Yankee, Tego Calderon, Vico C, Ivy Queen, Julio Voltio, Wiso G, Johnny Prez, Zion & Lennox: 2004
Chambonea: 2004.
Curiosity: 2012.
I'm going to drink: 2013.
Mischief: 2014
Mischief (remix) Ft. Arcángel, De la Ghetto, Zion & J Balvin: 2014.
If you are not Ft. De la Ghetto: 2014.
The forgiveness: 2015.
I'm looking for Ft. Cosculluela: 2015.
Until dawn: 2016.
Until the Sunrise (Remix) Ft. Daddy Yankee: 2016.
The Lover: 2017.
And if you do the time Wisin: 2017.
The Winner: 2017.
Marry me (Collaborated with Silvestre Dangond): 2017.
Beautiful and sensual (Collaborated with Romeo saints): 2017.
ALBUMS
1994: Different from the others.
2001: Haciendo escante.
2003: Hall of Fame.
2004: Lifetime.
2005: Vida Escante: Special Edition.
2007: The Black Carpet.
2017: Phoenix.
2009: The Black Mixtape.
2014: Nicky Jam: Hits.
2014: Greatest Hits, Vol. 1.
2016: Nicky Jam Edition.
2017: Fenix
AWARDS
Latin Grammy Award for the best urban performance, for the song "El perdón": 2015.
Latin American Music Awards Award for best single of the year, for the song "El perdón": 2015.
Latin American Music Awards Award for the favorite collaboration, for the song "El perdón" with Enrique Iglesias: 2015.
Latin American Music Awards for the Favorite Streaming Song, for the song "Travesuras": 2015.
Youth to the Voice of the Moment Prize – Music: 2016.
Lo Nuestro Award for the Artist of the Year – Urban: 2016.
Lo Nuestro Award for Collaboration of the Year: 2016.
Billboard Latin Music Award for the Song of the Digital Year, for "El Perdón": 2016
Billboard Latin Music Award to Latin Rhythm Songs – Artist of the Year, Soloist: 2016, 2017.
Billboard Latin Music Award for Latin Rhythm of the Year, for "El Perdón": 2016.
Billboard Latin Music Award for the Song of the Digital Year, for "Hasta el Amanecer": 2017
Billboard Latin Music Award for Latin Rhythm of the Year, for "Hasta el Amanecer": 2017.
Billboard Latin music award for Hot Latin songs artist of the year, male 2017.
Billboard Latin Music Award for Song of the Year, streaming, for "Hasta el Amanecer": 2017.
Billboard Latin Music Award to Song of the Year, for "Hasta el Amanecer": 2017.
iHeartRadio Music Award for Latin Artist of the Year: 2017.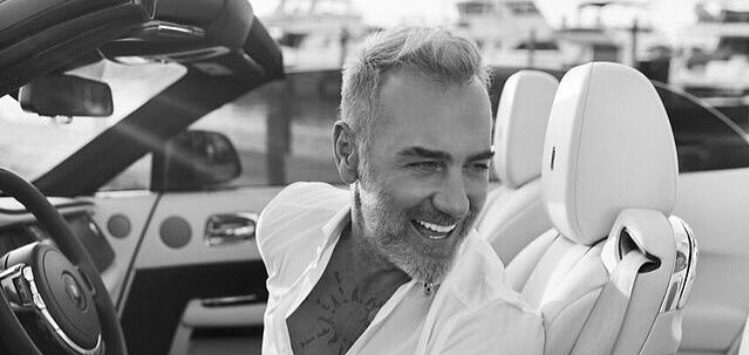 Gianluca Vacchi biography
Gianluca Vacchi (August 5, 1967) Born in Bologna, Italy. Italian businessman and artist, known for his eccentricity and the way he manages his money, throwing lavish and expensive parties. His lifestyle is frequently shared by the businessman through his social networks.
Vacchi is a man of more than 50 years who has attracted the attention of various people, not only for his eccentricity but also for his physical attractiveness. He currently has more than 15 million followers on instagram and since 2014 he has become popular with the hashtag #GVLifestyle.
There is only one life and you have to live it trying to enjoy everything you can.

Gianluca Vacchi
Family and studies
Gianluca Vacchi grew up in a wealthy family. From an early age he was interested in business. He studied economics and then began to be part of the family business. Later he founded the company IMA, a company dedicated to the creation of pharmaceuticals, cosmetics and others. Over time, Vacchi diversified his businesses, participating in different business projects. While doing this, he increased his capital, becoming a billionaire in a matter of a few years.
Change of lifestyle
After several years in the industry, Gianluca Vacchi left the family business in charge of his cousin and dedicated himself fully to enjoying his life, since at the age of forty he had not explored and enjoyed everything he achieved in those years. After thinking about the way he had lived until then, he decided to change his lifestyle. He started by working on his physique, improving his diet and exercising. He complemented this, with hours in the sauna and cryotherapy and shortly after the effort began to show.
At 47, he became known on social networks with a photo in which he was seen riding with the famous American actor Zac Efron.
Since then, he began to attract the attention of the public for his sensual dances, his eccentric and expensive parties. Likewise, through the networks he showed the large number of properties he owned: mansions, houses on the beach, yachts, motorcycles, cars and even a helicopter.
In 2016, the videos of Vacchi and his girlfriend at the time, Giorgia Gabriele, dancing to different Latin music songs, went viral. It was then that it became a trend. Many were interested in the lifestyle of the 49-year-old man, surrounded by beautiful women and with an exorbitant fortune. Since then, the daily life of the famous Italian has been shared by social networks. He is currently one of the most famous adult influencers on the platform.
The following year he ended his relationship with his girlfriend Gabriele, and a short time later he was seen with the beautiful Colombian model, Ariadna Gutiérrez. That same year he published his book Enjoy (2016), which, in Vacchi's words, is a conceptual biography. In this book, he talks about his experiences, gives advice and encourages people to enjoy life to the fullest.
During this period of his life, the Italian has been seen with famous Latin, American and European artists, which has increased his popularity. Among the artists with whom he has been associated are the singers: J. Balvin, Luis Fonsi, Sebastián Yatra, Ozuna, Daddy Yankee and Yandel, among others. In 2017, Vacchi was seized by Banco BPM. He later explained that this does not greatly affect his fortune and that it was all a disagreement with the bank.
Facet as DJ
In recent years, Gianluca Vacchi has dabbled in music as a DJ, working with great figures such as Steve Aoki, Nicola Zucchi, Christian Lena and Albertino, among others. He currently has a contract with the Spinnin 'Records label. His first song, entitled Viento, appeared under this label on August 13, 2017. This song currently has more than 27 million views on YouTube.
After Viento, Tump-it came out, a theme that quickly became a trend. In August he released the song Sigamos Bailando, his collaboration with Yandel and Luis Fonsi. Later he released the song Waglio, in collaboration with Alessio and in 2019, he released Asho mami and Mueve.
Vacchi has made several tours as a DJ and worked in clubs such as Amnesia Ibiza, Sutton Club and Sutton Barcelona, among others.
Gianluca news
Currently Vacchi, is romantically involved with the young model Sharon Fonseca. On May 10, 2020, during the celebration of Mother's Day, he announced via Instragram that he and his girlfriend were expecting their first child.
Birth of your child
On October 28, Gianluca and Sharon announced the birth of their daughter Blu Jerusalema Vacchi, true to their style, this announcement was made through their Instagram accounts.