Nicky Jam biography
Nick Rivera Caminero, popularly known in the music world as Nicky Jam, is an American urban music singer and songwriter. He was born on March 17, 1981, in Boston, Massachusetts. He has Puerto Rican ascendance from his father and Dominican from his mother. From the age of 10, he showed an interest in urban music, performing raps and improvisations with his friends. Later, he moved with his whole family to Cataño, Puerto Rico, where Nicky began working as a packer in a supermarket, to help financially at home.
In 1992, while working, he began to rap and improvise, capturing the attention of customers who were in the supermarket, among the clients was the wife of a recording director of Puerto Rico, who was surprised with his attitudes and who he sang to and decided to take Nicky to her husband. The young man gave his best rhymes to the businessman, who was surprised by the excellent performance of Nicky Jam and offered to sign a recording contract. The singer recorded his first rap and reggae album titled "Distinto a Los demás" which was not very successful in the market, but he did have several DJ'S take him into account as a support for some musical events. At that time a passerby called him "Nicky Jam" in the form of a joke, and from there the singer took his stage name.
In the middle of the decade of 1990, Nicky Jam met the Reggaetonero Daddy Yankee, by whom he felt much respect and admiration; Yankee offered to work with him as a hype man in a concert he would perform in the Dominican Republic. After that concert and thanks to the excellent performance, Daddy Yankee and Nicky Jam formed the duo "Los Cangris" recording songs like "En la cama" and "Guayando." In 2001, one of Nicky's songs was part of the album "El Cartel II" by Daddy Yankee, with the song "Tu Cuerpo en la cama."
A few months later, Yankee discovered that Nicky used drugs and alcohol, tried to help him, but after not getting positive results and receiving a tuneful song by Nicky Jam, in 2004 they separated.
By the end of 2004, Nicky Jam released his reggaeton debut album entitled "Vida escante" which was a notorious hit in the urban genre with the songs "I'm dying"; "I'm leaving the party"; "I'm not your husband" and "Chambonea" reaching the fourth position of Top Tropical Albums and 23 of Top Latin Albums, Billboard and important positions in the Latin Tropical Airplay. In that same year, his album was overshadowed by the release of several hits from his former partner Daddy Yankee, so Nicky Jam stopped recording songs, falling back into addictions and absolute depression.
In the month of December of the year 2007, the urban singer resumed music with the release of his album "The Black Carpet" with which he reached position 24 of the Top Latin Albums of the United States. The album was a regular success, however, Nicky Jam continued working in urban music throughout the 2000s, with very little success and recognition, so much so that the singer said:
"A lot of fame came to me at an early age and I did not know how to take advantage … many irresponsibilities"
After a difficult time in music, Nicky Jam persisted and sought to start his career again, so he traveled in 2007 to Medellín, Colombia, where he gave several concerts. He also appeared in other Colombian cities between 2007 and 2010, where he was very well received, motivating him to continue on the path to success. The new mentality of Nicky Jam influenced to leave the past problems with Daddy Yankee, with whom he recorded the song "The party calls me" in the year 2012.
In 2013, the singer released his single "Voy a Beber" with which he achieved great popularity in Latin America and was placed in the top positions of several Billboard music charts. A year later, he released the song "Travesuras" with which he continued to position and gain more fame in reggaeton, also reached the number four position on the Hot Latin Songs list of Billboard.
For the month of February of the year 2015, Nicky Jam signed a contract with Sony Music Latin and with SESAC Latina and launched the song "El Perdón" which also included a remix in collaboration with Enrique Iglesias. The song became a total success worldwide, so much that it reached the first position in several singles lists of Spain, France, Portugal, Holland, and Switzerland. In countries like Bulgaria and Belgium, it reached the second position in several musical lists, position 4 in Sweden, the 8 in Germany and the 9 in Austria. In the United States, it reached the 65th position of the Billboard Hot 100 and the 82nd of the Canadian Hot 100.
The song "El Perdón" was the second song with more weeks in the number 1 position of the Hot Latin Songs, by Billboard, after 30 weeks at the top of the list. In addition, the single was chosen as the twelfth best song of the year 2015 by Billboard.
Nicky Jam won the 2015 Grammy Award in the category of Best Urban Performance, for his song "El Perdón" and was nominated for the Best Urban Music Album by Greatest Hits Volume 1.
On January 20, 2017, Nicky Jam released his album Fénix, which is the seventh studio album by the singer.
On September 15, 2017, the song and video of "Cásate Conmigo" was released, the theme of Colombian vallenato singer Silvestre Dangond, where the Puerto Rican collaborated giving his urban touch. That same year he collaborated in the song "Bella y sensual" by the singer Romeo Santos and where Daddy Yankee also participated.
TV SERIES
Nicky Jam: the winner, premiered his first episode on November 30, 2018, this series Biografia del Artista produced by Endemol and Telemundo. It is based on the life of the singer in his struggle to get out of drugs and his path to international success. The series is available on Netflix.
MOST POPULAR SONGS
I'm going to party: 2003.
I'm not your husband: 2003.
The 12 Disciples Ft. Eddie Dee, Daddy Yankee, Tego Calderon, Vico C, Ivy Queen, Julio Voltio, Wiso G, Johnny Prez, Zion & Lennox: 2004
Chambonea: 2004.
Curiosity: 2012.
I'm going to drink: 2013.
Mischief: 2014
Mischief (remix) Ft. Arcángel, De la Ghetto, Zion & J Balvin: 2014.
If you are not Ft. De la Ghetto: 2014.
The forgiveness: 2015.
I'm looking for Ft. Cosculluela: 2015.
Until dawn: 2016.
Until the Sunrise (Remix) Ft. Daddy Yankee: 2016.
The Lover: 2017.
And if you do the time Wisin: 2017.
The Winner: 2017.
Marry me (Collaborated with Silvestre Dangond): 2017.
Beautiful and sensual (Collaborated with Romeo saints): 2017.
ALBUMS
1994: Different from the others.
2001: Haciendo escante.
2003: Hall of Fame.
2004: Lifetime.
2005: Vida Escante: Special Edition.
2007: The Black Carpet.
2017: Phoenix.
2009: The Black Mixtape.
2014: Nicky Jam: Hits.
2014: Greatest Hits, Vol. 1.
2016: Nicky Jam Edition.
2017: Fenix
AWARDS
Latin Grammy Award for the best urban performance, for the song "El perdón": 2015.
Latin American Music Awards Award for best single of the year, for the song "El perdón": 2015.
Latin American Music Awards Award for the favorite collaboration, for the song "El perdón" with Enrique Iglesias: 2015.
Latin American Music Awards for the Favorite Streaming Song, for the song "Travesuras": 2015.
Youth to the Voice of the Moment Prize – Music: 2016.
Lo Nuestro Award for the Artist of the Year – Urban: 2016.
Lo Nuestro Award for Collaboration of the Year: 2016.
Billboard Latin Music Award for the Song of the Digital Year, for "El Perdón": 2016
Billboard Latin Music Award to Latin Rhythm Songs – Artist of the Year, Soloist: 2016, 2017.
Billboard Latin Music Award for Latin Rhythm of the Year, for "El Perdón": 2016.
Billboard Latin Music Award for the Song of the Digital Year, for "Hasta el Amanecer": 2017
Billboard Latin Music Award for Latin Rhythm of the Year, for "Hasta el Amanecer": 2017.
Billboard Latin music award for Hot Latin songs artist of the year, male 2017.
Billboard Latin Music Award for Song of the Year, streaming, for "Hasta el Amanecer": 2017.
Billboard Latin Music Award to Song of the Year, for "Hasta el Amanecer": 2017.
iHeartRadio Music Award for Latin Artist of the Year: 2017.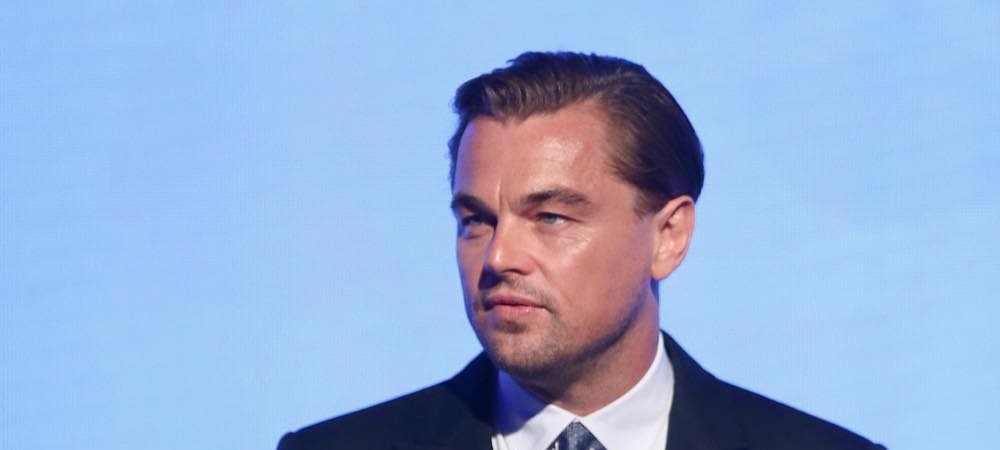 Biography of Leonardo DiCaprio
Leonardo Wilhelm DiCaprio is a renowned actor and film producer who has won numerous awards within the film industry. He was born on November 11, 1974, in Hollywood, Los Angeles, California, United States.
DiCaprio is an only child of Irmelin Indenbirken, a secretary born in Germany, and George DiCaprio, an underground comic artist and producer/distributor of comics. On his father's side, he has half-Italian (from Naples) and half-German (from Bavaria) ancestry. On the other hand, on his mother's side, his grandfather Wilhelm Indenbirken was German and his grandmother Helene Indenbirken was a German citizen born in Russia under the name Yelena Smirnova.
He was named Leonardo because, while his pregnant mother was looking closely at a painting by the great artist Leonardo da Vinci in a museum, DiCaprio gave a strong kick inside her belly. His parents divorced when he was only one year old, and they shared custody of Leonardo until 1997.
Studies, beginnings in acting.
As for his education, he did not attend university and only took basic courses at John Marshall High School in Los Angeles. His career in the world of image and acting began when he followed his older stepbrother, Adam Farrar, in television advertising, starring in a commercial for the Matchbox car brand at the age of fourteen and subsequently participating in educational films. At the age of five, he was also part of the children's television series "Romper Room", but had to leave it as it was detrimental to him.
"1990 – 1991: Debut in television and cinema"
In 1990, he made his true television debut when he was cast to be a part of the "Parenthood" ensemble, a series based on the film of the same name. He then landed minor roles in several series, including "The New Lassie" and "Roseanne," as well as a brief part in "Santa Barbara." His work in "Parenthood" and "Santa Barbara" earned him a nomination for the Young Artist Award for Best Young Actor. His big screen debut came in 1991 with the science fiction and horror movie "Critters." Later on, he became a recurring member of the cast of the ABC sitcom "Growing Pains," playing Luke Brower. However, DiCaprio didn't achieve success in the film industry until 1992, when he was selected by Robert De Niro from among 400 young actors for the lead role in "This Boy's Life," which also starred Ellen Barkin and De Niro himself.
1993 – 1996
Later, in 1993, DiCaprio played the mentally disabled younger brother of Johnny Depp in "What's Eating Gilbert Grape." The film's director, Lasse Hallström, admitted that he initially sought a less attractive actor, but he decided on DiCaprio because he had become "the most observant actor" among all who auditioned. The film was a great financial and critical success, resulting in Leonardo being highly praised for his performance, which led to him being awarded the National Board of Review for Best Supporting Actor and nominated for an Academy Award and a Golden Globe. Subsequently, he had roles in films such as "The Quick and the Dead" (1995) and was one of the leads in "Romeo + Juliet" (1996).
But his big break came with director James Cameron, who offered him the lead male role in Titanic (1997), a movie that not only won a considerable number of Academy Awards but also became a social phenomenon. Afterwards, DiCaprio gained greater acceptance in the cinematic world, so he was part of numerous films such as:
The Man in the Iron Mask (1998)
The Beach (2000)
Catch Me If You Can (2002)
The Aviator (2004)
The Assassination of Richard Nixon (2004)
Blood Diamond (2006)
Gardener of Eden (2007)
Body of Lies (2008)
Orphan (2009, as producer)
Shutter Island (2010)
Inception (2010)
Django Unchained (2012)
The Great Gatsby (2013)
Runner Runner (2013)
The Wolf of Wall Street (2013)
The Revenant (2015)
The Audition (2015).
Curiosities
Interestingly, he was nominated for an Oscar five times: Best Supporting Actor for What's Eating Gilbert Grape, Best Actor for The Aviator, Blood Diamond and The Wolf of Wall Street. This generated a lot of jokes and talk of a supposed "curse" in Hollywood. But in 2015, he finally won the award thanks to his great performance in "The Revenant".
It should also be noted that DiCaprio is a committed environmentalist who has received praise from environmental groups for choosing to fly on commercial flights instead of private planes like most celebrities, and for driving an electric hybrid vehicle and having solar panels in his home.