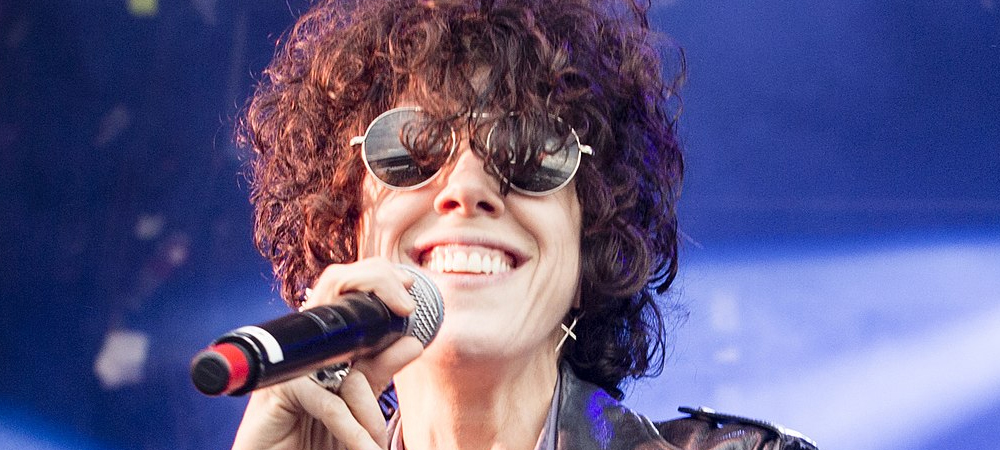 Personal information
Full name

Laura Pergolizzi

Birthdate

March 18, 1981

Age
41 años
Occupation

Singer and songwriter

Stage name
LP
Nationality

U.S

Spouse

Lauren Ruth

Height
5 feet 3 inches (160 cm)
Type of voice
Mezzosoprano
Genders
Indie rock, indie pop, pop-rock, alternative rock
Zodiac sign
Pisces
LP  Biography
Laura Pergolizzi (March 18, 1981) Singer and songwriter. She was born on Long Island, United States. She is artistically known as LP. She began singing in the late 90s and in 2001 she made her debut with the album Heart-Shaped Scar. This was followed by Suburban Sprawl & Alcohol in 2004 and Forever For Now in 2014. She is famous for having written songs like Love Will Keep You Up All Night by Backstreet Boys, More is More by Heidi Montag, and Cheers (Drink to That) by Rihanna.
In 2017, she rose to fame for her single Lost On You and since then she is considered one of the references of the pop-rock scene of the moment.
Early life
Her mother is Irish and her father Italian. She attended the Walt Whitman Institute in the 1990s and then moved to New York, where she began to become known as an artist by adopting the name LP (her initials). Back then, she would work with a band performing before 100 or 50 people per event. She finally made her debut, in 2001, with Heart-Shaped Scar, an eleven-song album that included songs like Love Somebody, Kiss It All Goodbye, and When I'm Not With You, among others.
Career
After her debut, LP made several appearances in the United States, achieving moderate success. In 2004, she released her second album Suburban Sprawl & Alcohol through Lightswitch Records. The album consisted of eleven songs, including tracks like Wasted, Get Over Yourself, and Change of Scenery.
Despite the tour she went on to promote the album and the good reviews it received, the work failed to stand out. Two years after its release, LP participated in the South by Southwest conference, drawing the attention of several record labels, among which she would choose Island Def Jam as her future home. However, a year later she moved to SoBe Entertainment, an independent label where she continued to work with what she had developed from her previous label. One of these songs was Love Will Keep You Up All Night, which was included in the Backstreet Boys album Unbreakable (2007).
Starting in 2009 she started writing songs for other artists. She co-wrote the single More is More and the tracks Hey Boy, Love It or Leave It and Twisted from Heidi Montag's album Superficial (2010) and the song Standing Where You Left Me, included on Erik Hassle's debut album Pieces ( 2010). That same year she signed a contract with the RedOne label and soon after gained recognition for Cheers, a song included on Rihanna's fifth album Loud (2010). She also worked with Cristiana Aguilera on the song Beautiful People.
In 2011 she co-wrote Afraid to Sleep, a song that was performed on The Voice by finalist Vicci Martinez, reaching number 10 on the iTunes top. That same year he left Red One and joined Warner Bros. Records, releasing under this a year later his live album Into the Wild: Live at EastWest Studios (2012). In this, they appeared subjects like Into the Wild, Levitaror, and Tokio Sunrise. With this new album, she performed at various music festivals such as Bonnaroo, SXSW, Bumbershoot, Lollapalooza, and Tropfest and also at Hyde Park in London and Sonic Boom in Tokyo.
Forever for Now and hit Lost on You 
Thanks to the success that she achieved with the album, that year she would be chosen artist of the week by Vogue. In the next two years, she focused on the recordings of her next album, which would have several collaborations with Isabella Summers, Billy Steinberg, Claude Kelly, and Josh Alexander, among others. On June 3, 2014, she released her hit album Forever for Now, which was promoted with the singles Night Like This and Someday. A year later, he returned with Muddy Waters, a promotional single from his fifth album Lost on You, released in December 2016. The album included songs like Strange, When We're High, No Witness, and Lost on You, a song that went viral in Europe in early 2017. In addition to Lost on You, in 2016 LP released the EP Death Valley.
In 2017 she performed Otto Knows's Back Where I Belong alongside Avicii for one of Netflix's episodes of Sense8 and collaborated with Mylène Farmer on the single N'oublie pas. The single quickly became number 1 on the French music charts. In August 2018, she released the single Girls Go Wild, and a few months later, she released her sixth studio album Heart to Mouth (2018). This latter consisted of twelve songs, including the promotional theme Girls Go Wild and the hit Recovery. Upon its release, the album achieved good results, ranking No. 2 on the U.S. Heatseekers Albums and No. 6 on the Polish Albums and Czech Albums.
It was recently announced that LP would be participating in the tribute album to Chester Bennington (lead singer Linkin Park), performed by his previous band Gray Daze.
LP's partner is fellow singer Lauren Ruth Ward since 2015.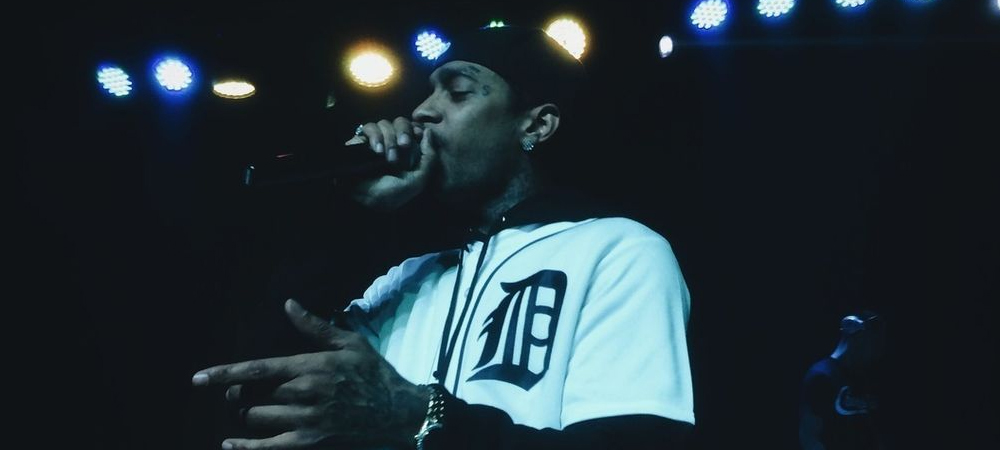 Nipsey Hussle Biography
Ermias Asghedom (August 15, 1985 – March 31, 2019), better known as Nipsey Hussle, was an American rapper, businessman, and community activist, who rose to fame in 2018 with his debut album Victory Lab. Nipsey began his career towards the mid-2000s releasing several successful mixtapes such as Slauson Boy Volume 1, Bullets Ain't Got No Name series and The Marathon. His fame came to him, along with his first Grammy nomination, with his debut album in 2018. He had previously created his label All Money In No Money Out (2010).
Following his death, he received two posthumous Grammys for the songs Racks in the Middle and Higher. He was known for his social work on behalf of the Crenshaw community.
Early years
He was born in Los Angeles, United States, on August 15, 1985. Son of Angelique Smith and Eritrean immigrant Dawit Asghedom, he grew up in Crenshaw, a neighborhood located south of Los Angeles, with his siblings Samiel and Samantha. He attended Hamilton High School but dropped out before graduating. Since he was little he looked for a way to help around the home, so over time, he began to work selling different products on the street.
After leaving school he became involved in the world of gangs, however, he turned away from it when he realized that it was not what he expected for his future. Decided then to dedicate himself to music, he sold everything that linked him to the gangs and worked for a time to buy his own production tools. After finishing his studies, he began to write and produce his own mixtapes, which he sold from a car. After finding inspiration from a trip he took to Eritrea with his father and spending time in prison, Nipsey turned fully to his career and business. He always looked for ways to start and help the community in which he grew up: giving jobs, helping students, renovating public spaces, etc …
Community activist
Nipsey was admired for his work at Crenshaw because instead of moving or investing in hedge funds, he preferred to help the community by boosting the local economy.
Career
In late 2005, Nipsey Hussle released his first mixtape, Slauson Boy Volume 1, independently, to great local success. By then he already had a fan base at the regional level, so it took him a while to sign a contract with the Epic Records and Cinematic Music Group labels. Later, the first volumes of the Bullets Ain't Got No Name series appeared, with which he expanded his popularity. Burner on My Lap, Ridin Slow, Aint No Black Superman, Hussle in the House and It's Hard out Here, were some of the songs included in the series.
By 2009, Nipsey would make a name for himself collaborating with Drake on Killer and with Snoop Dog on Upside Down. He also released Bullets Ain't Got No Name vol.3 and in 2010, he left Epic and opened his own label All Money In No Money Out. Under this label, he would soon release The Marathon, a mixtape in which hits such as Love ?, Mr. Untouchable, Young Rich and Famous and Late Nights and Early Mornings appeared. He also created The Marathon Clothing at that time, a sports and casual clothing brand that was based in his neighborhood. He then released the mixtape The Marathon Continues (2011), participated in the We Are the World 25 for Haiti campaign, and was featured in the popular XXL Magazine Annual Freshman Top Ten.
In 2013 came Crenshaw, a mixtape that would become famous because Jay-Z himself bought 100 copies for $ 100 each.
Victory Lap
After many delays, Nipsey would release his long-awaited debut album Victory Lap, on February 16, 2018, to great success. It was praised by critics and received a Grammy nomination for best rap album of the year. It was such a success that many singles entered the Billboard and Itunes charts. However, Nipsey did not enjoy much fame.
Death
Hussle was assassinated on March 31, 2019, outside his store in South Los Angeles. He was shot multiple times by a man he had previously clashed with, he was arrested and charged with murder on April 2 of the same year. After his death, many personalities expressed the pain caused by the news. It is worth mentioning that the Mayor of Los Angeles himself gave his condolences to the family, recognizing Hussle's social work in Crenshaw.
He was the partner of actress Lauren London and was the father of two children.
Sales strategies and greatest hits
Hussle was known for his sales strategies, since, he used to upload his singles in free download and then sell some limited editions for a cost of 100 to 1000 dollars. It promoted the sale of his work with campaigns such as Proud2Pay and Mailbox Money, in which he gave special incentives (autographed photos, dedication calls, tickets to his studio, and special events) to buyers. His revolutionary ideas promised him a fruitful career.
Some of his greatest hits
Rose Clique
Forever On My Fly Shit
Thas Wat Hoes Do Proud of That (with Rick Ross)
Face the world
Bless, 1 of 1
Where Yo Money At
Fuck Donald Trump
Higher
Young Rich and Famous