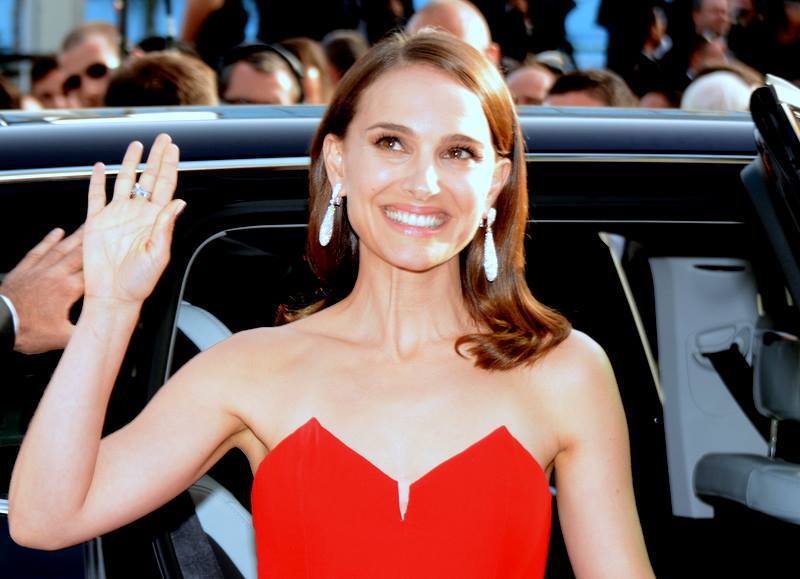 Natalie Portman Biography
Natalie Portman is an Israeli actress, psychologist, director and producer with American nationality, and is recognized for having won the most important film awards: The Oscar, the actors' union, the BAFTA and the Golden Globe. She was born on June 9 of 1981 in Jerusalem, Israel, and is the daughter of Avner Hershlag and Shelley Hershlag.
In 1984, his family moved to the United States since his father had to finish his medical career. She started her studies at the Charles E. Smith Jewish School School, but sometime later, her family settled in Long Island, New York, where Natalie continued her studies at the Jewish elementary school called Solomon Schechter Day School; she also took classes in Hebrew and English. She completed high school at Syosset High School, where she graduated in 1999.
ARTISTIC CAREER
When she was 4 years old, her mother enrolled her in dance classes, and since then she started doing small works directed by local academies and dance companies. A modeling agency visited her school and thanks to her qualities, she was selected for a photo shoot. The photos caught the attention of the Wilhelmina Models agency, with which she later reached an agreement with her parents and signed a contract.
In 1991, a Revlon model agent found Natalie Portman in a pizzeria and offered her a job as a model, an offer that the young woman rejected because she wanted to dedicate herself to acting. To promote his film career, at the age of 12, his parents decided to change his surname to an easier and more commercial one and chose that of his maternal grandmother. During the school holidays, Natalie Portman attended theater camps. In that same year, she participated in the audition of the musical "Ruthless!" where she was chosen as a substitute actress with the singer Britney Spears to play the role of Tina Denmark, which was played by Laura Bell Bundy. Her debut in the cinema in 1994, was in the film "Léon" by Luc Besson.
In 1995, Portman was part of the movie "Beautiful Girls" by Ted Demme, she also worked in films such as "Heat" (1995), where he starred opposite Al Pacino; "Mars Attacks" (1996) by Tim Burton and "Everyone Says I Love You" (1996) by Woody Allen.
For the year 1996, she left her participation in the film "Romeo and Juliet" by Baz Luhrmann, due to the age difference between her and Leonardo DiCaprio. She also rejected job offers in the films "Lolita" (1997) and "The Ice Storm" (1997), because the characters offered her had sexual and sinister content. At that time, she was nominated for a Golden Globe Award as best supporting actress. However, the award was won by Angelina Jolie.
For the year 1997, Natalie Portman was hired to act in the first 3 Star Wars movies of George Lucas. In that same year, she played Anne Frank in the theatrical adaptation of "The Diary of Anne Frank" which was done on the Broadway stages. She also shot the first episode of Star Wars at 16.
In 1999, Portman starred in Matt Williams' "The Force of Love" which was the first work she did under the authorization of her parents and the first one where she made a love scene.
Between the year 2000 and 2001, she participated in the filming of the second Star Wars movie and finally made part of the third episode in 2003, where she played the roles of the queen and later senator Padmé Amidala, wife (secret) of Anakin Skywalker and mother of Luke and Leia.
For the year 2003, immersed in the completion of his higher studies of psychology, she was part of the movie "Cold Mountain" by Anthony Minghella, playing a small role as an abandoned woman with a small son.
In 2004, the actress was already playing more serious and adult roles. She participated in the movie "Something in Common" where she showed that she could participate in independent films. Natalie had to wait until the end of the year, with the premiere of the movie "Closer" by Mike Nichols, to establish herself completely as a movie star. Thanks to that film, where she was in scenes of high sexual grade, she managed to win a Golden Globe Award for Best Supporting Actress for her role as Alice. She was also nominated for the Oscars, for the same role in the category of Secondary Actress, but failed to win.
In 2005, she was in the film "Free Zone" by Amos Gitai and in the super production V of Vendetta by James McTeigue, where she played Evey Hammond.
For the year 2006, she recorded in Spain "Goya's Ghosts" by Miloš Forman, where she played the muse of the painter Goya. A year later, she worked on the movie "2046" by Kar Wai. Time later, the film "The Boleyn sisters" rolled. After having previously rejected roles with nude scenes, in 2007 she also made the 12-minute short film "Hotel Chevalier" where she appeared totally nude.
In the year 2008, she made part of the documentary series "Gorillas de Rwanda" broadcast by the Animal Planet television network, where together with specialists, veterinarians and explorers, she traveled to that country to study the ecological and environmental situation of the gorillas. In that same year, she also participated in the films "Paris, I love you" and "New York, I love you." In the latter, she acted in one of the segments and directed another.
Natalie Portman presented at the Venice Film Festival 2010 the film "Black Swan" by Darren Aronofsky, a drama set in the world of ballet, art that the actress had practiced in childhood and which he resumed for the movie. Thanks to the excellent performance, she won a Golden Globe Award, a SAG Award and an Oscar for Best Actress for her performance in that film. On August 4, 2012, Natalie Portman married Benjamin Millepied, with whom she had 2 children.
PSYCHOLOGY CAREER
Natalie Portman besides being an actress, she stood out for wanting to study and be a professional. She decided to study psychology at Harvard University, where she graduated on June 5, 2003. The actress spoke in an interview about her career, stating: "I do not care if the university ruins my career, I prefer to be smart than a star." At Harvard, she was Alan Dershowitz's research assistant in the psychology laboratory.
In 2004, she did a postgraduate degree at the Hebrew University of Jerusalem. In the month of March of the year 2006 she was invited as a lecturer to a course on terrorism and counterterrorism at Columbia University, where she talked about the movie V de Vendetta. In the month of May 2015, Natalie Portman gave a speech at Harvard University, aimed at recent graduates, where she motivated them to assume their own inexperience, insecurities, and ignorance to take risks and achieve unimaginable goals for them.
AWARDS
Golden Globe Award for best-supporting actress in the film "Closer": 2004.
Oscar Award for Best Actress in" The Black Swan": 2010.
Golden Globe Award for Best Actress – Drama in the film "The Black Swan": 2010.
Actors Guild Award for Best Actress, for the movie "The Black Swan": 2010.
BAFTA Award for Best Actress, for the film "The Black Swan": 2010. Cinematic Critic Award for Best Actress, for the film "The Black Swan": 2010.
Critical Award Cinematography for best actress, for the movie "Jackie": 2016.
FILMOGRAPHY
The Perfect Assassin: 1994.
Firefighting: 1995.
Martians to attack: 1996.
All say that I love you: 1996.
Beautiful Girls: 1996.
Change of life : 1999.
Star Wars: Episode I – The Phantom Menace: 1999.
Where did the love go ?: 2000.
Zoolander: 2001.
Star Wars: Episode II – The Attack of the Clones: 2002.
Return to Cold Mountain: 2003.
Closer : Driven by desire: 2004.
Time to go back: 2004.
Free zone: 2005.
Star Wars: Episode III – Revenge of the Sith: 2005.
V of Vengeance: 2005.
Goya's Ghosts: 2006.
Paris, I love you: 2006.
The magical world of Magorium: 2007.
Journey to Darjeeling: 2007.
Looking for a love: 2007.
The sisters Boley: 2008.
Brothers: 2009.
A mistaken love: 2009.
New York, I love you: 2009.
The black swan: 2010.
I'm Still Here: 2010.
Thor: 2010.Hesher: 2010.
A ​​crazy medieval adventure: 2010.
Friends with rights: 2010.
Thor: A Dark World: 2013.
The Heyday of the Insensitive Bastard: 2014.
A Tale of Love and Darkness: 2015.
Knight of Cups: 2015.
Jackie: 2016.
Jane Hammond: 2016.
Song to Song: 2017.
SHORT FILMS AND TELEVISION
Developing: 1994.
Sesame Street: 2003.
Sesame Street: 2004.
True: 2004.
Saturday Night Live: 2006.
The Simpsons: 2007.
Hotel Chevalier: 2007.
South Park: 2013.
As a producer, director, and writer New York, I Love You: 2008.
Eve (Short): 2008.
Hesher: 2010.
No Strings Attached: 2011.
A Tale of Love and Darkness: 2015.
Pride and Prejudice and Zombies: 2016.
TEATHER
Ruthless! 1992.
The Diary of Anne Frank: 1997.
The Seagull: 2001.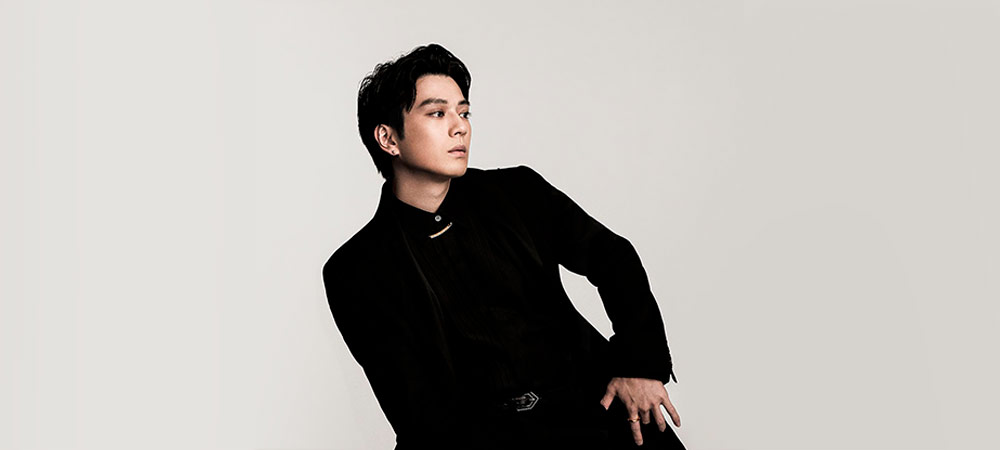 Arata Mackenyu Biography
Mackenyu Maeda (前田 真剣佑), also known artistically as Arata Mackenyu or simply Mackenyu (November 16, 1996), is an actor from Los Angeles, California, United States. He is renowned for his outstanding portrayal of Roronoa Zoro in the live-action adaptation of "One Piece".
Early years
Mackenyu Maeda, better known as Arata Mackenyu or simply Mackenyu, is an actor of Japanese descent who grew up in Los Angeles, United States. He is the son of the renowned martial artist and actor, Sonny Chiba, and Tamami Chiba. In addition, he has an older half-sister named Juri Manase and a younger brother named Gordon Maeda.
Mackenyu comes from a prominent family with a deep-rooted tradition in the world of acting. This passion for performing has been passed down from generation to generation, from his own father to his uncle Jiro Chiba, and even to his two siblings. Despite being born in the United States, Mackenyu holds Japanese nationality, a choice that involves renouncing his second nationality due to legal restrictions and cultural considerations in Japan. This commitment to his cultural heritage and his desire to reside in Japan led him to make this decision.
At Beverly Hills High School, where he successfully completed his studies and graduated.
Beginnings
In his adolescence, Mackenyu discovered his passion for acting after being inspired by Haruma Miura, with whom he would later share the lead role in "Brave: Gunjō Senki", sadly, shortly before the actor's tragic passing. Prior to this, he had been involved in projects alongside his father and other renowned performers, such as "Oyaji" and "Buzz (So-On: The Five Oyaji)".
In the year 2014, Mackenyu achieved his first leading role in a film called "Take a Chance". Additionally, he dazzled in a poignant short film portraying the life of a Japanese family affected by the aftermath of World War II, titled "Tadaima". This short film received the prestigious award for Best Narrative Short at the Asian American Film Festival in Philadelphia.
Career
His fame began to take off in 2015 when he secured the role of Eiji Tomari in "Kamen Rider Drive: Surprise Future". Just a year later, he joined the cast of the movie "Chihayafuru: Kami no Ku" ("Chihayafuru Part 1"), an adaptation of the manga "Chihayafuru", in which he portrayed Arata Wataya, a passionate karuta competitor. Subsequently, he was once again called upon to embody this iconic character in "Chihayafuru: Shimo no Ku" ("Chihayafuru Part 2").
In early 2016, Mackenyu took a significant step in his career by making his debut in the world of theater, participating in the Japanese musical "Boys Over Flowers" ("Hana Yori Dango: The Musical").
Mackenyu has experienced continuous growth in his acting career. Starting with his portrayal of Kazuya "Toji" Tojigamori in "Peach Girl", he continued to excel in the world of entertainment. In 2018, he starred in the series "Todome no Kiss" ("Kiss that Kills") as Takauji Namiki. Shortly thereafter, he reprised his iconic role as Arata Wataya in the movie "Chihayafuru: Musubi" ("Chihayafuru Part 3").
During the same period, he showcased his versatility by joining the supporting cast of "Pacific Rim: Uprising" as Ryoichi, a cadet and pilot of the jaeger Saber Athena.
Mackenyu had a successful year on the big screen in 2020. In January, he was part of the main cast in the film "Kaiji: The Final Game" as Minato Hirose. By the end of January, he took on the role of Aki Miyata in "Our 30 Minute Sessions".
A year later, in a new production, Mackenyu took on the lead role in the film "Brave: Gunjō Senki", where he portrayed Aoi Nishino, a student and member of the school archery club.
In 2021, Mackenyu made the decision to part ways with Top Coat and temporarily suspended all his activities in Japan, aiming to expand his career internationally. One of his early prominent roles in this new chapter of his acting career was that of Pegasus Seiya in the live-action adaptation of "Knights of the Zodiac", which hit the screen in May 2023. Furthermore, in 2022, we saw him in the role of Scar in "Fullmetal Alchemist: Revenge of Scar".
Furthermore, on August 31, 2023, the American audience marked the thrilling premiere of the live-action adaptation based on the popular manga and anime "One Piece". In this standout production, Arata Mackenyu took on a starring role, portraying Roronoa Zoro, a swordsman. He shared the set with Iñaki Godoy, Emily Rudd, Taz Skylar, Peter Gadiot, Morgan Davies, Jeff Ward, Jacob Gibson, among others.
Personal life
Since 2014, Mackenyu has made Tokyo, Japan, his home. In this city that has stolen his heart, he sealed his love by marrying Natsumi Okamoto. Currently, the couple is expecting their first child together.
Mackenyu is also a father to a child born when he was young. Speculation has arisen that the conception of his daughter may be related to a traumatic incident he experienced at the age of fourteen, involving a family friend. To date, Arata Mackenyu has chosen not to publicly address this matter, which has been handled with discretion and discussed very little.
Controversies and Accusations Involving Mackenyu
The Japanese actor is embroiled in multiple controversies in his home country, where several individuals, including a journalist, have publicly leveled accusations of rape and attempted murder against him. Regarding allegations of sexual abuse, three women have shared their experiences anonymously, detailing that Mackenyu would intoxicate them, stalk them, and at times, confine them, sometimes in the company of others. Additionally, there have been suggestions of more individuals making allegations, though these have not been publicly disclosed. As of now, the actor has not issued any comments on the matter.
Facts about Arata Mackenyu
He is a fan of anime, with one of his favorites being "Hunter x Hunter".
He changed his artistic name after portraying Arata Wataya.
He is fluent in English.
He resides in Tokyo.
Over the years, he has been part of live-action adaptations of famous anime series like Fullmetal Alchemist, Saint Seiya, Peach Girl, Tokyo Ghoul, Chihayafuru, and Rurouni Kenshin.
He had to pierce his ears for his role as Roronoa Mackenyu.
He learned to play the piano at the age of eleven.
Sadly, his father Sonny Chiba passed away due to complications from Covid-19.
He practices martial arts.
His father portrayed Hattori in Quentin Tarantino's film "Kill Bill Vol. 2".
He was a member of a musical band during his school years.
Filmography
Arata Mackenyu's Acting Roles:
Film
"Oyaji" (2007).
"Buzz (So-On: The Five Oyaji)" (2014).
"Tadaima" (2015).
"Kamen Rider Drive: Surprise Future" (2015).
"Take a Chance" (2015).
"Chihayafuru Parte 1" (2016).
"Chihayafuru Parte 2" (2016).
"Night's Tightrope" (2016).
"Bittersweet" (2016).
"Let's Go, Jets!" (2017).
"JoJo's Bizarre Adventure: Diamond Is Unbreakable Chapter I" (2017).
"Peach Girl" (2017).
"Pacific Rim: Uprising" (2018).
"Chihayafuru Parte 3" (2018).
"Over Drive" (2018).
"Impossibility Defense" (2018).
"Code Blue: The Movie" (2018).
"12 Suicidal Teens" (2019).
"Tokyo Ghoul S" (2019).
"NiNoKuni" (2019).
"Kaiji: Final Game" (2020).
"Our 30-Minute Sessions" (2020).
"Tonkatsu DJ Agetarō" (2020).
"Brave: Gunjō Senki" (2021).
"The Master Plan" (2021).
"Rurouni Kenshin: The Final" (2021).
"Fullmetal Alchemist: The Revenge of Scar" (2022).
"Fullmetal Alchemist: The Final Alchemy" (2022).
"Knights of the Zodiac" (2023).
TV
"Yume wo Ataeru" (2015).
"Sakurasaku" (2016).
"Tomorrow, I'll Surely Love You Again" (2016).
"Brass Dreams" (2016).
"Fugitive Boys" (2017).
"Kiss that Kills" (2018).
"Two Homelands" (2019).
"Our Dearest Sakura" (2019).
"Remote de Korosareru" (2020).
"The End of the Tiny World: Half A Year Later" (2021).
"Ichikei's Crow: The Criminal Court Judges" (2021).
"One Piece" (2023).