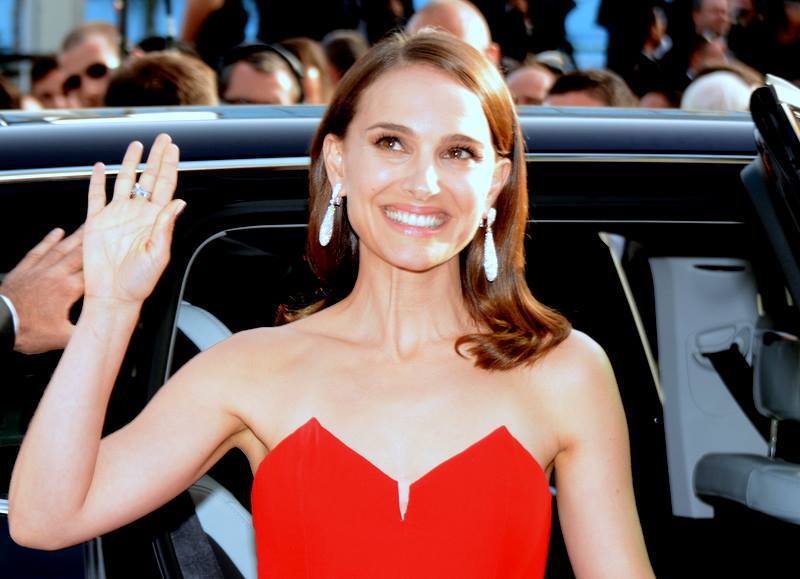 Natalie Portman Biography
Natalie Portman is an Israeli actress, psychologist, director and producer with American nationality, and is recognized for having won the most important film awards: The Oscar, the actors' union, the BAFTA and the Golden Globe. She was born on June 9 of 1981 in Jerusalem, Israel, and is the daughter of Avner Hershlag and Shelley Hershlag.
In 1984, his family moved to the United States since his father had to finish his medical career. She started her studies at the Charles E. Smith Jewish School School, but sometime later, her family settled in Long Island, New York, where Natalie continued her studies at the Jewish elementary school called Solomon Schechter Day School; she also took classes in Hebrew and English. She completed high school at Syosset High School, where she graduated in 1999.
ARTISTIC CAREER
When she was 4 years old, her mother enrolled her in dance classes, and since then she started doing small works directed by local academies and dance companies. A modeling agency visited her school and thanks to her qualities, she was selected for a photo shoot. The photos caught the attention of the Wilhelmina Models agency, with which she later reached an agreement with her parents and signed a contract.
In 1991, a Revlon model agent found Natalie Portman in a pizzeria and offered her a job as a model, an offer that the young woman rejected because she wanted to dedicate herself to acting. To promote his film career, at the age of 12, his parents decided to change his surname to an easier and more commercial one and chose that of his maternal grandmother. During the school holidays, Natalie Portman attended theater camps. In that same year, she participated in the audition of the musical "Ruthless!" where she was chosen as a substitute actress with the singer Britney Spears to play the role of Tina Denmark, which was played by Laura Bell Bundy. Her debut in the cinema in 1994, was in the film "Léon" by Luc Besson.
In 1995, Portman was part of the movie "Beautiful Girls" by Ted Demme, she also worked in films such as "Heat" (1995), where he starred opposite Al Pacino; "Mars Attacks" (1996) by Tim Burton and "Everyone Says I Love You" (1996) by Woody Allen.
For the year 1996, she left her participation in the film "Romeo and Juliet" by Baz Luhrmann, due to the age difference between her and Leonardo DiCaprio. She also rejected job offers in the films "Lolita" (1997) and "The Ice Storm" (1997), because the characters offered her had sexual and sinister content. At that time, she was nominated for a Golden Globe Award as best supporting actress. However, the award was won by Angelina Jolie.
For the year 1997, Natalie Portman was hired to act in the first 3 Star Wars movies of George Lucas. In that same year, she played Anne Frank in the theatrical adaptation of "The Diary of Anne Frank" which was done on the Broadway stages. She also shot the first episode of Star Wars at 16.
In 1999, Portman starred in Matt Williams' "The Force of Love" which was the first work she did under the authorization of her parents and the first one where she made a love scene.
Between the year 2000 and 2001, she participated in the filming of the second Star Wars movie and finally made part of the third episode in 2003, where she played the roles of the queen and later senator Padmé Amidala, wife (secret) of Anakin Skywalker and mother of Luke and Leia.
For the year 2003, immersed in the completion of his higher studies of psychology, she was part of the movie "Cold Mountain" by Anthony Minghella, playing a small role as an abandoned woman with a small son.
In 2004, the actress was already playing more serious and adult roles. She participated in the movie "Something in Common" where she showed that she could participate in independent films. Natalie had to wait until the end of the year, with the premiere of the movie "Closer" by Mike Nichols, to establish herself completely as a movie star. Thanks to that film, where she was in scenes of high sexual grade, she managed to win a Golden Globe Award for Best Supporting Actress for her role as Alice. She was also nominated for the Oscars, for the same role in the category of Secondary Actress, but failed to win.
In 2005, she was in the film "Free Zone" by Amos Gitai and in the super production V of Vendetta by James McTeigue, where she played Evey Hammond.
For the year 2006, she recorded in Spain "Goya's Ghosts" by Miloš Forman, where she played the muse of the painter Goya. A year later, she worked on the movie "2046" by Kar Wai. Time later, the film "The Boleyn sisters" rolled. After having previously rejected roles with nude scenes, in 2007 she also made the 12-minute short film "Hotel Chevalier" where she appeared totally nude.
In the year 2008, she made part of the documentary series "Gorillas de Rwanda" broadcast by the Animal Planet television network, where together with specialists, veterinarians and explorers, she traveled to that country to study the ecological and environmental situation of the gorillas. In that same year, she also participated in the films "Paris, I love you" and "New York, I love you." In the latter, she acted in one of the segments and directed another.
Natalie Portman presented at the Venice Film Festival 2010 the film "Black Swan" by Darren Aronofsky, a drama set in the world of ballet, art that the actress had practiced in childhood and which he resumed for the movie. Thanks to the excellent performance, she won a Golden Globe Award, a SAG Award and an Oscar for Best Actress for her performance in that film. On August 4, 2012, Natalie Portman married Benjamin Millepied, with whom she had 2 children.
PSYCHOLOGY CAREER
Natalie Portman besides being an actress, she stood out for wanting to study and be a professional. She decided to study psychology at Harvard University, where she graduated on June 5, 2003. The actress spoke in an interview about her career, stating: "I do not care if the university ruins my career, I prefer to be smart than a star." At Harvard, she was Alan Dershowitz's research assistant in the psychology laboratory.
In 2004, she did a postgraduate degree at the Hebrew University of Jerusalem. In the month of March of the year 2006 she was invited as a lecturer to a course on terrorism and counterterrorism at Columbia University, where she talked about the movie V de Vendetta. In the month of May 2015, Natalie Portman gave a speech at Harvard University, aimed at recent graduates, where she motivated them to assume their own inexperience, insecurities, and ignorance to take risks and achieve unimaginable goals for them.
AWARDS
Golden Globe Award for best-supporting actress in the film "Closer": 2004.
Oscar Award for Best Actress in" The Black Swan": 2010.
Golden Globe Award for Best Actress – Drama in the film "The Black Swan": 2010.
Actors Guild Award for Best Actress, for the movie "The Black Swan": 2010.
BAFTA Award for Best Actress, for the film "The Black Swan": 2010. Cinematic Critic Award for Best Actress, for the film "The Black Swan": 2010.
Critical Award Cinematography for best actress, for the movie "Jackie": 2016.
FILMOGRAPHY
The Perfect Assassin: 1994.
Firefighting: 1995.
Martians to attack: 1996.
All say that I love you: 1996.
Beautiful Girls: 1996.
Change of life : 1999.
Star Wars: Episode I – The Phantom Menace: 1999.
Where did the love go ?: 2000.
Zoolander: 2001.
Star Wars: Episode II – The Attack of the Clones: 2002.
Return to Cold Mountain: 2003.
Closer : Driven by desire: 2004.
Time to go back: 2004.
Free zone: 2005.
Star Wars: Episode III – Revenge of the Sith: 2005.
V of Vengeance: 2005.
Goya's Ghosts: 2006.
Paris, I love you: 2006.
The magical world of Magorium: 2007.
Journey to Darjeeling: 2007.
Looking for a love: 2007.
The sisters Boley: 2008.
Brothers: 2009.
A mistaken love: 2009.
New York, I love you: 2009.
The black swan: 2010.
I'm Still Here: 2010.
Thor: 2010.Hesher: 2010.
A ​​crazy medieval adventure: 2010.
Friends with rights: 2010.
Thor: A Dark World: 2013.
The Heyday of the Insensitive Bastard: 2014.
A Tale of Love and Darkness: 2015.
Knight of Cups: 2015.
Jackie: 2016.
Jane Hammond: 2016.
Song to Song: 2017.
SHORT FILMS AND TELEVISION
Developing: 1994.
Sesame Street: 2003.
Sesame Street: 2004.
True: 2004.
Saturday Night Live: 2006.
The Simpsons: 2007.
Hotel Chevalier: 2007.
South Park: 2013.
As a producer, director, and writer New York, I Love You: 2008.
Eve (Short): 2008.
Hesher: 2010.
No Strings Attached: 2011.
A Tale of Love and Darkness: 2015.
Pride and Prejudice and Zombies: 2016.
TEATHER
Ruthless! 1992.
The Diary of Anne Frank: 1997.
The Seagull: 2001.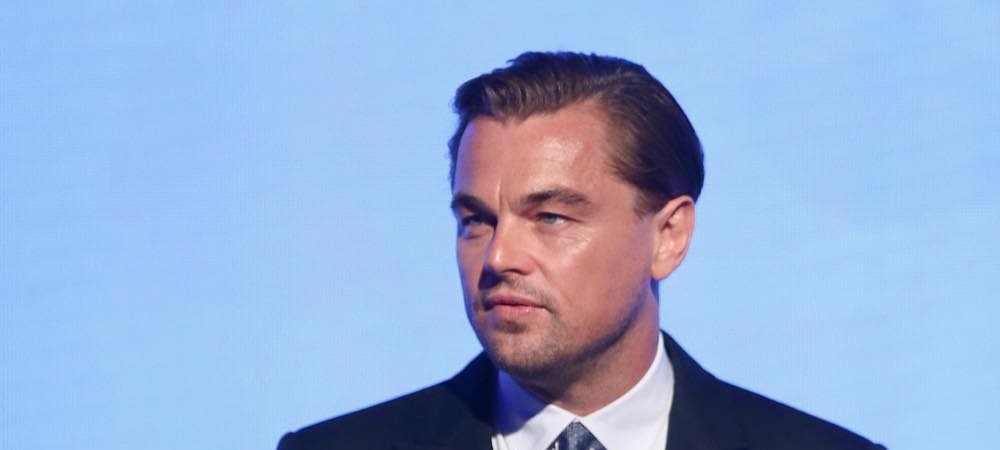 Biography of Leonardo DiCaprio
Leonardo Wilhelm DiCaprio is a renowned actor and film producer who has won numerous awards within the film industry. He was born on November 11, 1974, in Hollywood, Los Angeles, California, United States.
DiCaprio is an only child of Irmelin Indenbirken, a secretary born in Germany, and George DiCaprio, an underground comic artist and producer/distributor of comics. On his father's side, he has half-Italian (from Naples) and half-German (from Bavaria) ancestry. On the other hand, on his mother's side, his grandfather Wilhelm Indenbirken was German and his grandmother Helene Indenbirken was a German citizen born in Russia under the name Yelena Smirnova.
He was named Leonardo because, while his pregnant mother was looking closely at a painting by the great artist Leonardo da Vinci in a museum, DiCaprio gave a strong kick inside her belly. His parents divorced when he was only one year old, and they shared custody of Leonardo until 1997.
Studies, beginnings in acting.
As for his education, he did not attend university and only took basic courses at John Marshall High School in Los Angeles. His career in the world of image and acting began when he followed his older stepbrother, Adam Farrar, in television advertising, starring in a commercial for the Matchbox car brand at the age of fourteen and subsequently participating in educational films. At the age of five, he was also part of the children's television series "Romper Room", but had to leave it as it was detrimental to him.
"1990 – 1991: Debut in television and cinema"
In 1990, he made his true television debut when he was cast to be a part of the "Parenthood" ensemble, a series based on the film of the same name. He then landed minor roles in several series, including "The New Lassie" and "Roseanne," as well as a brief part in "Santa Barbara." His work in "Parenthood" and "Santa Barbara" earned him a nomination for the Young Artist Award for Best Young Actor. His big screen debut came in 1991 with the science fiction and horror movie "Critters." Later on, he became a recurring member of the cast of the ABC sitcom "Growing Pains," playing Luke Brower. However, DiCaprio didn't achieve success in the film industry until 1992, when he was selected by Robert De Niro from among 400 young actors for the lead role in "This Boy's Life," which also starred Ellen Barkin and De Niro himself.
1993 – 1996
Later, in 1993, DiCaprio played the mentally disabled younger brother of Johnny Depp in "What's Eating Gilbert Grape." The film's director, Lasse Hallström, admitted that he initially sought a less attractive actor, but he decided on DiCaprio because he had become "the most observant actor" among all who auditioned. The film was a great financial and critical success, resulting in Leonardo being highly praised for his performance, which led to him being awarded the National Board of Review for Best Supporting Actor and nominated for an Academy Award and a Golden Globe. Subsequently, he had roles in films such as "The Quick and the Dead" (1995) and was one of the leads in "Romeo + Juliet" (1996).
But his big break came with director James Cameron, who offered him the lead male role in Titanic (1997), a movie that not only won a considerable number of Academy Awards but also became a social phenomenon. Afterwards, DiCaprio gained greater acceptance in the cinematic world, so he was part of numerous films such as:
The Man in the Iron Mask (1998)
The Beach (2000)
Catch Me If You Can (2002)
The Aviator (2004)
The Assassination of Richard Nixon (2004)
Blood Diamond (2006)
Gardener of Eden (2007)
Body of Lies (2008)
Orphan (2009, as producer)
Shutter Island (2010)
Inception (2010)
Django Unchained (2012)
The Great Gatsby (2013)
Runner Runner (2013)
The Wolf of Wall Street (2013)
The Revenant (2015)
The Audition (2015).
Curiosities
Interestingly, he was nominated for an Oscar five times: Best Supporting Actor for What's Eating Gilbert Grape, Best Actor for The Aviator, Blood Diamond and The Wolf of Wall Street. This generated a lot of jokes and talk of a supposed "curse" in Hollywood. But in 2015, he finally won the award thanks to his great performance in "The Revenant".
It should also be noted that DiCaprio is a committed environmentalist who has received praise from environmental groups for choosing to fly on commercial flights instead of private planes like most celebrities, and for driving an electric hybrid vehicle and having solar panels in his home.