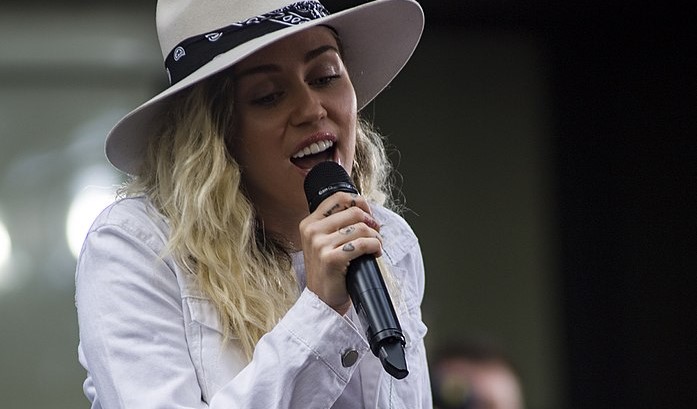 Personal information
Full name

Miley Ray Cyrus

Birthdate

November 23, 1992

Age
30 years old
Occupation

Singer, Actress

Stage name
Miley Cyrus
Nationality

American

Height
1.65 m
Zodiac sign
Sagittarius
Biography in other languages
Biography of Miley Cyrus
Miley Ray Cyrus (born November 23, 1992) is an American actress, singer, and model. She was born in Franklin, Tennessee. Cyrus began acting at a young age on shows such as Doc (2001-03) and in 2006 she became a worldwide sensation for her portrayal of the teenage singer Hannah Montana on the Disney Channel series of the same name. Thanks to the success of the series, Cyrus quickly established herself as a singer, debuting in 2008 with Hannah Montana 2: Meet Miley Cyrus. In the following years, she solidified her status as one of the new stars of the pop scene with hit songs such as "7 Things," "Party In The U.S.A.," "When I Look at You," and "Wrecking Ball," among others.
Family and Early Life
Miley is the daughter of renowned country music singer-songwriter Billy Ray Cyrus and Leticia Finley. She has two brothers, Noah and Braison, and three half-siblings, Trace and Brandi, from her mother, and Cody from her father. Her birth name was Destiny Hope Cyrus, but over time she adopted the nickname Miley and later officially changed her name to Miley Ray Cyrus, with "Ray" being a tribute to her grandfather, Ronald Ray Cyrus (who passed away in 2006).
She grew up on a farm in Tennessee and showed an interest in music and the arts from a young age. She attended Heritage High School and later studied acting at the Armstrong Acting Studio in Toronto, Canada. She made her debut on the series Doc (2001-03) playing the role of young Kylie. Her father also starred in the show as the lead character, Dr. Clint Cassidy.
Career of Miley Cyrus
Two years after her television debut, Miley made her big-screen debut playing Ruthie in Tim Burton's film Big Fish (2003). A few years later, she rose to fame playing the pop star Hannah Montana in the Disney Channel series Hannah Montana (2006-11). The show revolved around a young singer who maintains a double life with the support of her family; on one hand she is the dazzling pop star Hannah Montana, and on the other, she is just a teenager who wants to have an ordinary life with her friends.
The series featured performances from Jason Earles, Emily Osment, Mitchel Musso, Moisés Arias and her father, Billy Ray Cyrus. It also had guest appearances from Nick Jonas, Taylor Swift, Selena Gomez, and Dolly Parton (who is Miley's godmother), among others. After its release, the series became a huge ratings success, running for five years and comprising four seasons, two movies, and several tours across the US. The success of the series led to Miley becoming a teenage icon, and she soon appeared in numerous films and other Disney series.
Miley Cyrus appeared in a special episode of Zack & Cody alongside Cole and Dylan Sprouse, had a small role in The Emperor's New School between 2007 and 2008, and later appeared in Wizards of Waverly Place with Selena Gomez. In 2009, she starred in Hannah Montana: The Movie alongside Lucas Till and a year later played Ronnie Miller in the dramatic film The Last Song (2010).
Later, she worked with Douglas Booth in LOL (2012) and appeared in Two and a Half Men, playing the outgoing character Misi. That same year, she had the lead role in So Undercover (2012) as an FBI agent infiltrating a university sorority. In 2015, she lent her voice to a character in Stone Quackers and a year later starred in the series Crisis in Six Scenes (2016) alongside Woody Allen and Elaine May. Recently, she had a small role in the series Black Mirror (2019).
Musical career
After becoming famous as Hannah Montana, Miley made her debut as a singer with Hannah Montana 2: Meet Miley Cyrus in 2008. The album, which marks the end of Hannah's career, contains the most popular songs from the series and some previously unreleased tracks with Miley's personal stamp. That same year she released Breakout, a twelve-song album that included the hits See You Again and 7 Things.
She then released the successful EP The Time of Our Lives (2009), which reached the top of the music charts and entered the Billboard 200. The EP included big hits like Party in the U.S.A. and When I Look at You. One year later, she returned with Can't Be Tamed, a thirteen-song album that managed to position itself in the top 10 in 15 countries. The album featured the singles Who Owns My Heart and Can't Be Tamed, with the latter debuting at number 8 on the Billboard Hot 100.
Three years later, she released the successful Bangerz album of thirteen songs that featured collaborations with Big Sean, French Montana, and Britney Spears on songs like Love Money Party, FU and SMS (Bangerz). This album included the popular song Wrecking Ball, whose video caused a stir and controversy. In 2015, she released the online download album Miley Cyrus & Her Dead Petz, which included songs like Dooo It! and BB Talk and collaborations like Tangerine with Big Sean and Tiger Dreams with Ariel Pink.
Two years later, she released Younger Now (2017), a work that featured production by Oren Yoel. Most of the songs were written by the singer and refer to her reconciliation with her ex-partner Liam Hemsworth. The album included songs like Week Without You, Inspired, and Malibu. The latter was presented at the Billboard Awards with a colorful performance.
In May of 2019, she surprised her fans with the release of She Is Coming, a six-song EP that included the singles D.R.E.A.M. and Mother's Daughter, a song that became a trend after the release of its music video.
Personal life of Miley Cyrus
The singer was in a relationship with Nick Jonas, Thomas Sturges, and Justin Gaston. In 2009, she began dating actor Liam Hemsworth, with whom she had an on-and-off relationship until their wedding in December 2018. The couple's marriage lasted for a short time, as they announced their divorce through social media after eight months of being together. According to media reports, the reasons for the separation include infidelity and drug use, but this has not been confirmed by the artists.
Recently, a series of pictures surfaced showing the singer kissing Kaitlynn Carter during her vacation in Europe. It seems that the singer and the model have been dating for two months, during the time the singer has been separated from her ex-husband.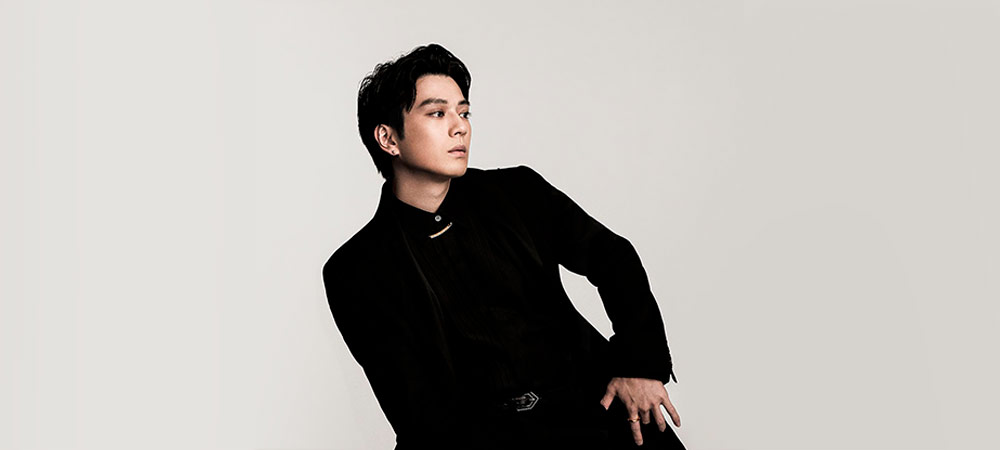 Arata Mackenyu Biography
Mackenyu Maeda (前田 真剣佑), also known artistically as Arata Mackenyu or simply Mackenyu (November 16, 1996), is an actor from Los Angeles, California, United States. He is renowned for his outstanding portrayal of Roronoa Zoro in the live-action adaptation of "One Piece".
Early years
Mackenyu Maeda, better known as Arata Mackenyu or simply Mackenyu, is an actor of Japanese descent who grew up in Los Angeles, United States. He is the son of the renowned martial artist and actor, Sonny Chiba, and Tamami Chiba. In addition, he has an older half-sister named Juri Manase and a younger brother named Gordon Maeda.
Mackenyu comes from a prominent family with a deep-rooted tradition in the world of acting. This passion for performing has been passed down from generation to generation, from his own father to his uncle Jiro Chiba, and even to his two siblings. Despite being born in the United States, Mackenyu holds Japanese nationality, a choice that involves renouncing his second nationality due to legal restrictions and cultural considerations in Japan. This commitment to his cultural heritage and his desire to reside in Japan led him to make this decision.
At Beverly Hills High School, where he successfully completed his studies and graduated.
Beginnings
In his adolescence, Mackenyu discovered his passion for acting after being inspired by Haruma Miura, with whom he would later share the lead role in "Brave: Gunjō Senki", sadly, shortly before the actor's tragic passing. Prior to this, he had been involved in projects alongside his father and other renowned performers, such as "Oyaji" and "Buzz (So-On: The Five Oyaji)".
In the year 2014, Mackenyu achieved his first leading role in a film called "Take a Chance". Additionally, he dazzled in a poignant short film portraying the life of a Japanese family affected by the aftermath of World War II, titled "Tadaima". This short film received the prestigious award for Best Narrative Short at the Asian American Film Festival in Philadelphia.
Career
His fame began to take off in 2015 when he secured the role of Eiji Tomari in "Kamen Rider Drive: Surprise Future". Just a year later, he joined the cast of the movie "Chihayafuru: Kami no Ku" ("Chihayafuru Part 1"), an adaptation of the manga "Chihayafuru", in which he portrayed Arata Wataya, a passionate karuta competitor. Subsequently, he was once again called upon to embody this iconic character in "Chihayafuru: Shimo no Ku" ("Chihayafuru Part 2").
In early 2016, Mackenyu took a significant step in his career by making his debut in the world of theater, participating in the Japanese musical "Boys Over Flowers" ("Hana Yori Dango: The Musical").
Mackenyu has experienced continuous growth in his acting career. Starting with his portrayal of Kazuya "Toji" Tojigamori in "Peach Girl", he continued to excel in the world of entertainment. In 2018, he starred in the series "Todome no Kiss" ("Kiss that Kills") as Takauji Namiki. Shortly thereafter, he reprised his iconic role as Arata Wataya in the movie "Chihayafuru: Musubi" ("Chihayafuru Part 3").
During the same period, he showcased his versatility by joining the supporting cast of "Pacific Rim: Uprising" as Ryoichi, a cadet and pilot of the jaeger Saber Athena.
Mackenyu had a successful year on the big screen in 2020. In January, he was part of the main cast in the film "Kaiji: The Final Game" as Minato Hirose. By the end of January, he took on the role of Aki Miyata in "Our 30 Minute Sessions".
A year later, in a new production, Mackenyu took on the lead role in the film "Brave: Gunjō Senki", where he portrayed Aoi Nishino, a student and member of the school archery club.
In 2021, Mackenyu made the decision to part ways with Top Coat and temporarily suspended all his activities in Japan, aiming to expand his career internationally. One of his early prominent roles in this new chapter of his acting career was that of Pegasus Seiya in the live-action adaptation of "Knights of the Zodiac", which hit the screen in May 2023. Furthermore, in 2022, we saw him in the role of Scar in "Fullmetal Alchemist: Revenge of Scar".
Furthermore, on August 31, 2023, the American audience marked the thrilling premiere of the live-action adaptation based on the popular manga and anime "One Piece". In this standout production, Arata Mackenyu took on a starring role, portraying Roronoa Zoro, a swordsman. He shared the set with Iñaki Godoy, Emily Rudd, Taz Skylar, Peter Gadiot, Morgan Davies, Jeff Ward, Jacob Gibson, among others.
Personal life
Since 2014, Mackenyu has made Tokyo, Japan, his home. In this city that has stolen his heart, he sealed his love by marrying Natsumi Okamoto. Currently, the couple is expecting their first child together.
Mackenyu is also a father to a child born when he was young. Speculation has arisen that the conception of his daughter may be related to a traumatic incident he experienced at the age of fourteen, involving a family friend. To date, Arata Mackenyu has chosen not to publicly address this matter, which has been handled with discretion and discussed very little.
Controversies and Accusations Involving Mackenyu
The Japanese actor is embroiled in multiple controversies in his home country, where several individuals, including a journalist, have publicly leveled accusations of rape and attempted murder against him. Regarding allegations of sexual abuse, three women have shared their experiences anonymously, detailing that Mackenyu would intoxicate them, stalk them, and at times, confine them, sometimes in the company of others. Additionally, there have been suggestions of more individuals making allegations, though these have not been publicly disclosed. As of now, the actor has not issued any comments on the matter.
Facts about Arata Mackenyu
He is a fan of anime, with one of his favorites being "Hunter x Hunter".
He changed his artistic name after portraying Arata Wataya.
He is fluent in English.
He resides in Tokyo.
Over the years, he has been part of live-action adaptations of famous anime series like Fullmetal Alchemist, Saint Seiya, Peach Girl, Tokyo Ghoul, Chihayafuru, and Rurouni Kenshin.
He had to pierce his ears for his role as Roronoa Mackenyu.
He learned to play the piano at the age of eleven.
Sadly, his father Sonny Chiba passed away due to complications from Covid-19.
He practices martial arts.
His father portrayed Hattori in Quentin Tarantino's film "Kill Bill Vol. 2".
He was a member of a musical band during his school years.
Filmography
Arata Mackenyu's Acting Roles:
Film
"Oyaji" (2007).
"Buzz (So-On: The Five Oyaji)" (2014).
"Tadaima" (2015).
"Kamen Rider Drive: Surprise Future" (2015).
"Take a Chance" (2015).
"Chihayafuru Parte 1" (2016).
"Chihayafuru Parte 2" (2016).
"Night's Tightrope" (2016).
"Bittersweet" (2016).
"Let's Go, Jets!" (2017).
"JoJo's Bizarre Adventure: Diamond Is Unbreakable Chapter I" (2017).
"Peach Girl" (2017).
"Pacific Rim: Uprising" (2018).
"Chihayafuru Parte 3" (2018).
"Over Drive" (2018).
"Impossibility Defense" (2018).
"Code Blue: The Movie" (2018).
"12 Suicidal Teens" (2019).
"Tokyo Ghoul S" (2019).
"NiNoKuni" (2019).
"Kaiji: Final Game" (2020).
"Our 30-Minute Sessions" (2020).
"Tonkatsu DJ Agetarō" (2020).
"Brave: Gunjō Senki" (2021).
"The Master Plan" (2021).
"Rurouni Kenshin: The Final" (2021).
"Fullmetal Alchemist: The Revenge of Scar" (2022).
"Fullmetal Alchemist: The Final Alchemy" (2022).
"Knights of the Zodiac" (2023).
TV
"Yume wo Ataeru" (2015).
"Sakurasaku" (2016).
"Tomorrow, I'll Surely Love You Again" (2016).
"Brass Dreams" (2016).
"Fugitive Boys" (2017).
"Kiss that Kills" (2018).
"Two Homelands" (2019).
"Our Dearest Sakura" (2019).
"Remote de Korosareru" (2020).
"The End of the Tiny World: Half A Year Later" (2021).
"Ichikei's Crow: The Criminal Court Judges" (2021).
"One Piece" (2023).