Gal Gadot biography
Gal Gadot (April 30, 1985) actress and model. She was born in the area of ​​Rosh Ha'ayin, Israel. Her father, Michael Gadot, worked as an engineer and her mother, Irit Weiss, as a gym teacher, both share Jewish beliefs. Her maternal grandparents have a great history behind them as they were survivors of the Nazi Holocaust. From her childhood, she studied ballet. She studied Biology at the University; at that time she played basketball, due to her height. She retired from the University to join, at the age of 20 years, the Israel Defense Forces, where she served two years of military service. When she left, she entered law school at the Reichman Law School, at the Interdisciplinary Center in Herzliya, but she did not finish this career either.
Gal Gadot, taking advantage of her harmonious and belligerent body and after the constant insistence of her mother, represented her city and then her country, getting the title of Miss Israel in 2004. From there, she undertook for the Miss Universe contest that same year. Although it was not among the 15 finalists, it did not really happen because she proposed it, Gal did not feel according to this style and did not want to assume this responsibility either. So, she did what was necessary to not advance in the contest, she pretended not to speak English and, in addition, she dressed in a disheveled way in important situations.
After this, she participated in the photo shoot of Maxim magazine, entitled Women of the Israeli Army published in 2007. Her records were so good that she appeared on the cover of the New York Post. Castro, one of the most important textile brands in Israel, offered a contract to Gal to be the model of the company.
The following year, Gal Gadot married the owner of a large Israeli real estate, Yaron Varsano, held a beautiful wedding on September 28, 2008. The young woman had the lead role where she played Miriam Elkayam in the television drama Bubot. Her career took off from that moment, she was recognized worldwide for her role as Gisele in the famous action saga Fast & Furious, saga commercialized by Universal Pictures, it is a decalogy started in 2001; followed by nine results. She participated in the production of the year 2009, two years later appeared again in Fast & Furious 5.
She also acted in single chapters of the television series Entourage (2009) and The beautiful life (2009). She made a secondary role in films, such as Noche Loca (2010) and Día y Noche, released the same year. In 2011 he would participate in the saga Fast & Furious 5 specifically in (2011). In addition, she was seen in the series Asfur and Kathmandu the two issued in 2012. During the course of 2011, her first daughter, Alma, was born.
She would again give life to Gisele in Fast & Furious 6 and Fast & Furious 7, although in this series her scene was omitted in studio production. The maximum moment of her career as an actress came when she announced at the end of 2013 that the Israeli would be responsible for playing the Wonder Woman in the DC film universe. First, she did it in Batman vs Superman: The Dawn of Justice (2016), and then in Wonder Woman (2017). This tape occupied most of her time, so she had to abandon the remake of Ben-Hur.
She participated, simultaneously in small roles, such as Triple 9, Criminal and the spy comedy, The appearances deceive (2016). The actress has not left aside her role as a model, even is still the image of the brand of Israel, Castro, and the cosmetic products Vine Vera. In short, she posed for the magazine Maxim and the New York Post, to refer some of them.
In April 2012, Shalom Life magazine ranked Gal Gadot at number 5 on its list, called The 50 most talented, intelligent, funny, and gorgeous Jewish women in the world. In 2015, her popularity made her preferred to be the new face of the brand of Bamboo perfumes, the renowned Gucci.
Her second daughter Maya was born in March 2017. Years ago the couple had decided to sell their luxury hotel in the Neve Tzedek district of Tel Aviv for the sum of 26 million dollars, to undertake another type of business. On October 9, 2017, was in the mouth of many journalists, after starring in a lesbian kiss, which was not in the script, with comedian Kate McKinnon, in the spoof of Wonder Woman, broadcast on the Saturday Night Live show. The young woman does not feel ashamed for it, she takes homosexuality as a normal act, her thoughts are very liberal.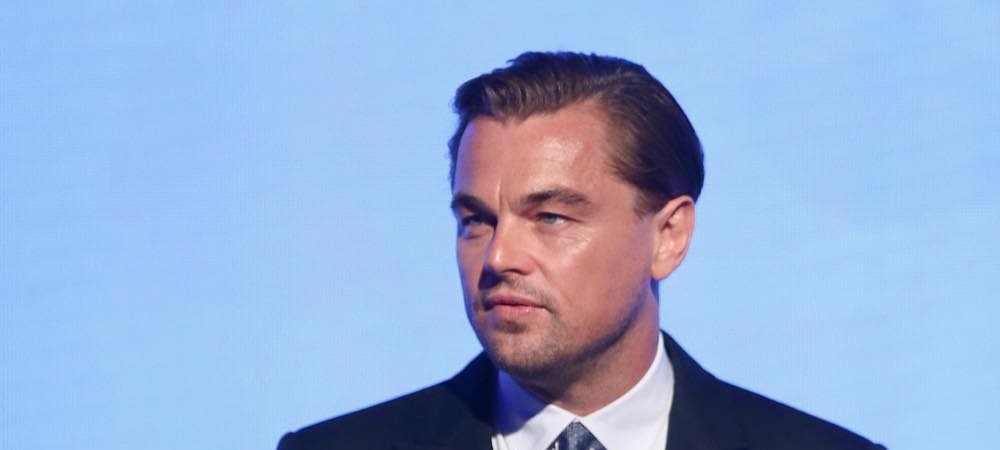 Biography of Leonardo DiCaprio
Leonardo Wilhelm DiCaprio is a renowned actor and film producer who has won numerous awards within the film industry. He was born on November 11, 1974, in Hollywood, Los Angeles, California, United States.
DiCaprio is an only child of Irmelin Indenbirken, a secretary born in Germany, and George DiCaprio, an underground comic artist and producer/distributor of comics. On his father's side, he has half-Italian (from Naples) and half-German (from Bavaria) ancestry. On the other hand, on his mother's side, his grandfather Wilhelm Indenbirken was German and his grandmother Helene Indenbirken was a German citizen born in Russia under the name Yelena Smirnova.
He was named Leonardo because, while his pregnant mother was looking closely at a painting by the great artist Leonardo da Vinci in a museum, DiCaprio gave a strong kick inside her belly. His parents divorced when he was only one year old, and they shared custody of Leonardo until 1997.
Studies, beginnings in acting.
As for his education, he did not attend university and only took basic courses at John Marshall High School in Los Angeles. His career in the world of image and acting began when he followed his older stepbrother, Adam Farrar, in television advertising, starring in a commercial for the Matchbox car brand at the age of fourteen and subsequently participating in educational films. At the age of five, he was also part of the children's television series "Romper Room", but had to leave it as it was detrimental to him.
"1990 – 1991: Debut in television and cinema"
In 1990, he made his true television debut when he was cast to be a part of the "Parenthood" ensemble, a series based on the film of the same name. He then landed minor roles in several series, including "The New Lassie" and "Roseanne," as well as a brief part in "Santa Barbara." His work in "Parenthood" and "Santa Barbara" earned him a nomination for the Young Artist Award for Best Young Actor. His big screen debut came in 1991 with the science fiction and horror movie "Critters." Later on, he became a recurring member of the cast of the ABC sitcom "Growing Pains," playing Luke Brower. However, DiCaprio didn't achieve success in the film industry until 1992, when he was selected by Robert De Niro from among 400 young actors for the lead role in "This Boy's Life," which also starred Ellen Barkin and De Niro himself.
1993 – 1996
Later, in 1993, DiCaprio played the mentally disabled younger brother of Johnny Depp in "What's Eating Gilbert Grape." The film's director, Lasse Hallström, admitted that he initially sought a less attractive actor, but he decided on DiCaprio because he had become "the most observant actor" among all who auditioned. The film was a great financial and critical success, resulting in Leonardo being highly praised for his performance, which led to him being awarded the National Board of Review for Best Supporting Actor and nominated for an Academy Award and a Golden Globe. Subsequently, he had roles in films such as "The Quick and the Dead" (1995) and was one of the leads in "Romeo + Juliet" (1996).
But his big break came with director James Cameron, who offered him the lead male role in Titanic (1997), a movie that not only won a considerable number of Academy Awards but also became a social phenomenon. Afterwards, DiCaprio gained greater acceptance in the cinematic world, so he was part of numerous films such as:
The Man in the Iron Mask (1998)
The Beach (2000)
Catch Me If You Can (2002)
The Aviator (2004)
The Assassination of Richard Nixon (2004)
Blood Diamond (2006)
Gardener of Eden (2007)
Body of Lies (2008)
Orphan (2009, as producer)
Shutter Island (2010)
Inception (2010)
Django Unchained (2012)
The Great Gatsby (2013)
Runner Runner (2013)
The Wolf of Wall Street (2013)
The Revenant (2015)
The Audition (2015).
Curiosities
Interestingly, he was nominated for an Oscar five times: Best Supporting Actor for What's Eating Gilbert Grape, Best Actor for The Aviator, Blood Diamond and The Wolf of Wall Street. This generated a lot of jokes and talk of a supposed "curse" in Hollywood. But in 2015, he finally won the award thanks to his great performance in "The Revenant".
It should also be noted that DiCaprio is a committed environmentalist who has received praise from environmental groups for choosing to fly on commercial flights instead of private planes like most celebrities, and for driving an electric hybrid vehicle and having solar panels in his home.