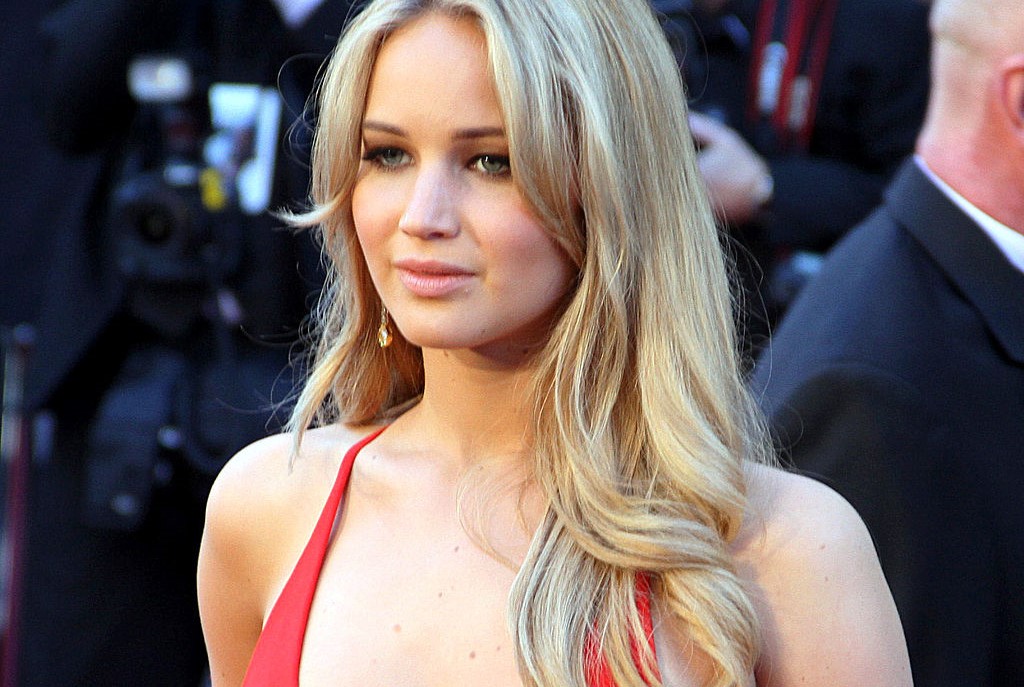 Personal information
Full name

Jennifer Shrader Lawrence

Birthdate

August 15, 1990

Age
32 years old
Occupation

Actress and producer

By-name

JLaw, Jenn

Nationality

American

Spouse

Cooke Maroney (marr. 2019)

Height
1.75 m
Parents

Gary Lawrence and Karen Koch

Awards
Oscar for Best Actress and a Golden Globe
Zodiac sign
Leo
Biography in other languages
Biography of Jennifer Lawrence
Jennifer Shrader Lawrence was born on August 15, 1990 in Kentucky, United States. She is a famous American actress known for her performances in films like "Winter's Bone" (2010), "X-Men: First Class" (2011), and "The Hunger Games" (2012). She started in the acting world at an early age, participating in school theatrical productions. She made her television debut in "Company Town" (2006) and later on the big screen with "Garden Party" (2008) by Jason Freeland. In 2010, she was nominated for an Oscar for her performance in "Winter's Bone" and gained recognition for playing Mystique in the X-Men saga (2011-2017) and Katniss Everdeen in "The Hunger Games" (2012-2015). Today, she is considered one of the most versatile and successful actresses in Hollywood.
Family and beginnings
Jennifer Shrader Lawrence is the daughter of Gary and Karen Lawrence. Her father works in construction and her mother is the director of a children's camp. She has two older brothers, Ben and Blaine. She grew up in an environment where her mother treated her the same way as her brothers, which made her stronger and more challenging than her schoolmates. From a young age she showed interest in the performing arts, performing various characters for her father, such as a clown or dancer. At the age of 9, she took part in a church play based on the Book of Jonah. From then on, she participated in both church plays and school musicals. Once she finished elementary school, she enrolled in Kammerer High School in Louisville.
2004 – Discovered by a talent scout.
During her student years, Lawrence was involved in various school activities and played sports such as hockey, basketball, softball, and gymnastics. She also rode horses in her free time and helped her mother with the activities of the camp she ran. In 2004, while on vacation with her family in New York, she was discovered on the street by a talent agent who convinced her to attend her first audition. Although her mother did not support her interest in acting, she allowed her to stay in New York to audition for various roles. In these auditions, Lawrence caught the attention of various agents and other figures in the film industry. She signed a contract with the talent agency CESD, who convinced her mother to let Lawrence focus on her career.
2006 – Acting debut
At the age of fourteen, she dropped out of school to fully concentrate on her acting career. She settled in New York and started making her way in the entertainment world working as a model. After two years of auditions and rehearsals, Lawrence managed to debut as an actress playing Caitlin in the television film Company Town (2006), directed by Thomas Carter. From then on, she started to become known as an actress playing supporting roles in the series Monk (2006), Cold Case (2007), and Medium (2007-2008). In the latter, she portrayed the young version of the protagonist Allison, who is played by Patricia Arquette.
Jennifer Lawrence's acting career
After settling in Los Angeles, Jennifer Lawrence made her big-screen debut in the dramatic film "Garden Party" (2008) by Jason Freeland, playing the role of Tiffany. That same year, she worked on "The Burning Plain" (2008) by Guillermo Arriaga and starred in "The Poker House" (2008) alongside Chloë Grace Moretz, Javon Johnson, and Sophi Bairley. During this time, she also acted in the family series "The Bill Engvall Show" (2007-2009), playing Lauren Pearson, the daughter of a family counselor who tries to keep peace and unity in the family while facing the stress of work and typical family problems related to the growth of children.
2010 – Nominated for the Oscar.
In 2010, she shot to fame after being nominated for an Oscar for her performance in "Winter's Bone" (2010), a drama by Debra Granik that focuses on the life of young Ree Dolly and her struggle to keep her family together after the disappearance of her father. Lawrence's outstanding performance in the film earned her several awards, including the Breakthrough Actress Award from the Chicago Film Critics Association and the Best Actress awards from the Toronto Film Critics Association, the San Diego Film Critics Society, and the Vancouver Film Critics Circle.
Some of her movie performances
After the success of Winter's Bone (2010), Lawrence worked with Mel Gibson in Jodie Foster's film, The Beaver (2011), and she was then seen playing the iconic Marvel character, Mystique, in X-Men: First Class (2011), a film in which she worked with Michael Fassbender, James McAvoy, Kevin Bacon, and Nicholas Hoult, among others. Lawrence reprised her role as the mutant in X-Men: Apocalypse (2016) and X-Men: Dark Phoenix (2019), working with the teenage versions of Cyclops (Tye Sheridan), Jean Grey (Sophie Turner), and Storm (Alexandra Shipp).
In 2012, Jennifer Lawrence first portrayed the warrior Katniss Everdeen in the first installment of "The Hunger Games" (2012), a film based on the work of Suzanne Collins. In this she shared the lead role with Josh Hutcherson and Liam Hemsworth. She returned to play Katniss in "The Hunger Games: Catching Fire" (2013), "The Hunger Games: Mockingjay – Part 1" and "Part 2" (2014-2015). Around this time, she starred in "Silver Linings Playbook" (2012), a film that earned her her first Academy Award and Golden Globe for Best Actress. She then appeared in "American Hustle" (2013) and "Serena" (2014), a film where she shared the lead role with Bradley Cooper. After starring in "Joy" (2015), Lawrence starred alongside Chris Pratt in the successful science fiction film "Passengers" (2016). Soon after, she starred in Darren Aronofsky's horror film "Mother!" (2017) and "Red Sparrow" (2018) directed by Francis Lawrence.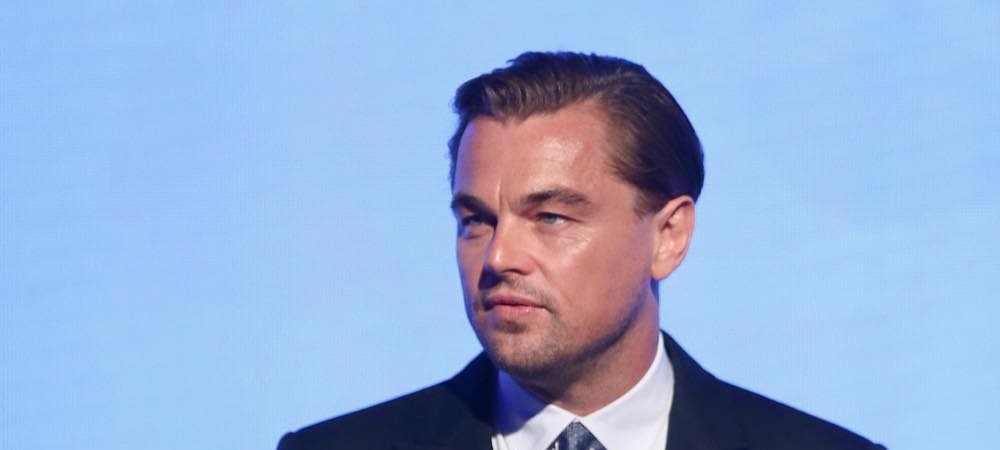 Biography of Leonardo DiCaprio
Leonardo Wilhelm DiCaprio is a renowned actor and film producer who has won numerous awards within the film industry. He was born on November 11, 1974, in Hollywood, Los Angeles, California, United States.
DiCaprio is an only child of Irmelin Indenbirken, a secretary born in Germany, and George DiCaprio, an underground comic artist and producer/distributor of comics. On his father's side, he has half-Italian (from Naples) and half-German (from Bavaria) ancestry. On the other hand, on his mother's side, his grandfather Wilhelm Indenbirken was German and his grandmother Helene Indenbirken was a German citizen born in Russia under the name Yelena Smirnova.
He was named Leonardo because, while his pregnant mother was looking closely at a painting by the great artist Leonardo da Vinci in a museum, DiCaprio gave a strong kick inside her belly. His parents divorced when he was only one year old, and they shared custody of Leonardo until 1997.
Studies, beginnings in acting.
As for his education, he did not attend university and only took basic courses at John Marshall High School in Los Angeles. His career in the world of image and acting began when he followed his older stepbrother, Adam Farrar, in television advertising, starring in a commercial for the Matchbox car brand at the age of fourteen and subsequently participating in educational films. At the age of five, he was also part of the children's television series "Romper Room", but had to leave it as it was detrimental to him.
"1990 – 1991: Debut in television and cinema"
In 1990, he made his true television debut when he was cast to be a part of the "Parenthood" ensemble, a series based on the film of the same name. He then landed minor roles in several series, including "The New Lassie" and "Roseanne," as well as a brief part in "Santa Barbara." His work in "Parenthood" and "Santa Barbara" earned him a nomination for the Young Artist Award for Best Young Actor. His big screen debut came in 1991 with the science fiction and horror movie "Critters." Later on, he became a recurring member of the cast of the ABC sitcom "Growing Pains," playing Luke Brower. However, DiCaprio didn't achieve success in the film industry until 1992, when he was selected by Robert De Niro from among 400 young actors for the lead role in "This Boy's Life," which also starred Ellen Barkin and De Niro himself.
1993 – 1996
Later, in 1993, DiCaprio played the mentally disabled younger brother of Johnny Depp in "What's Eating Gilbert Grape." The film's director, Lasse Hallström, admitted that he initially sought a less attractive actor, but he decided on DiCaprio because he had become "the most observant actor" among all who auditioned. The film was a great financial and critical success, resulting in Leonardo being highly praised for his performance, which led to him being awarded the National Board of Review for Best Supporting Actor and nominated for an Academy Award and a Golden Globe. Subsequently, he had roles in films such as "The Quick and the Dead" (1995) and was one of the leads in "Romeo + Juliet" (1996).
But his big break came with director James Cameron, who offered him the lead male role in Titanic (1997), a movie that not only won a considerable number of Academy Awards but also became a social phenomenon. Afterwards, DiCaprio gained greater acceptance in the cinematic world, so he was part of numerous films such as:
The Man in the Iron Mask (1998)
The Beach (2000)
Catch Me If You Can (2002)
The Aviator (2004)
The Assassination of Richard Nixon (2004)
Blood Diamond (2006)
Gardener of Eden (2007)
Body of Lies (2008)
Orphan (2009, as producer)
Shutter Island (2010)
Inception (2010)
Django Unchained (2012)
The Great Gatsby (2013)
Runner Runner (2013)
The Wolf of Wall Street (2013)
The Revenant (2015)
The Audition (2015).
Curiosities
Interestingly, he was nominated for an Oscar five times: Best Supporting Actor for What's Eating Gilbert Grape, Best Actor for The Aviator, Blood Diamond and The Wolf of Wall Street. This generated a lot of jokes and talk of a supposed "curse" in Hollywood. But in 2015, he finally won the award thanks to his great performance in "The Revenant".
It should also be noted that DiCaprio is a committed environmentalist who has received praise from environmental groups for choosing to fly on commercial flights instead of private planes like most celebrities, and for driving an electric hybrid vehicle and having solar panels in his home.