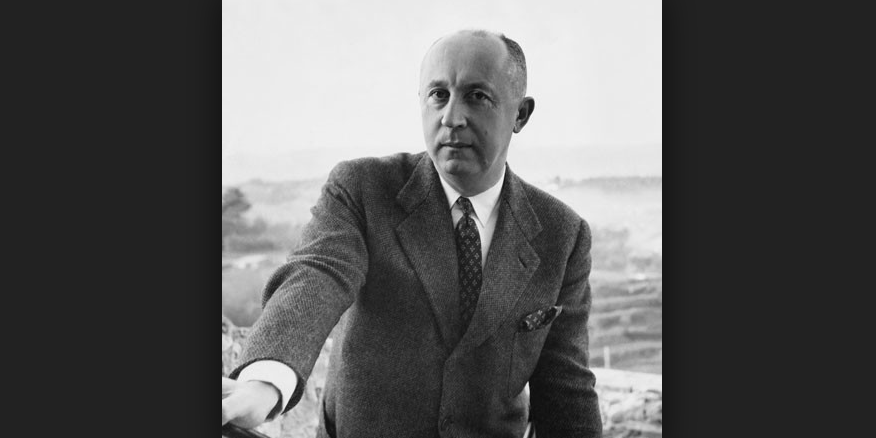 Christian Dior Biography
Christian Dior (January 21, 1905 – October 24, 1957) fashion designer. Dior grew up in a bourgeois family. He studied at the École des Sciences Politiques in Paris. But, from a very young age, he felt more interest in fashion than in academic matters. So, he started working in the fashion industry. He began making sketches for Robert Piguet, a well-known Parisian designer at that time.
He was a fashion designer for Agnès and Schiaparelli, and at the same time he stood out as a model designer at the Piguet house. He was responsible for launching the New Look, a style that contained dresses with narrow shoulders and mid-length skirts. This style became popular in the United States.
The so-called haute couture was characterized by its high quality in terms of design and production. The Haute Couture Chamber of Commerce, founded in 1868, was created to prevent and punish plagiarism of designs, a very common issue before this organization was established. A final stage of haute couture emerged; It had elegant and sculptural lines. At the end of the year 1950, many of the haute couture houses closed before the advance of ready-to-wear. Christian Dior was one of the most prestigious designers of this line.
Dior traveled and directed an art gallery. In 1931, his mother died of cancer and the family business went bankrupt. The situation for Dior worsened because he contracted tuberculosis. As a surprise, he had to live off the few savings and the help of his loved ones, he began selling sketches with his designs to newspapers and magazines. Everything changed when in 1946, a textile entrepreneur, Marcel Boussac, helped him to open a sewing house in Paris. In this way, his haute couture firm was born, which bore his name.
Twenty years passed and his business expanded to 15 countries and hired more than 2000 employees. Likewise, it diversified the business towards other luxury products, such as perfumes or jewelry, this decision was addressed successfully. Especially in New York, it was very famous, a city where he opened a branch of Dior. His first collection, the Corolle line. After the strong economic crisis that World War II had brought with it, Christian Dior knew how to decipher in his clothes the needs of recovery and optimism of the Americans, giving a new impulse to the fashion and aesthetics of the 50's.
Dior's luxurious designs caused a sensation. Their suits were adapted to the female figure, exaggerating it: flared and voluminous mid-leg skirts, with a large amount of flight, with tulle liners that demanded more than twenty meters of fabric, arose from tight and rigid bodies of a small waist. This French designer managed to complement his styles with cocked hats, chokers and stiletto shoes. His style was characterized and admired for being glamorous and feminine.
The press baptized this trend with the name of New Look, was quickly accepted by American and European women, eager to renew their wardrobe of the 40s: quite sparse and strict, without emotion. Other geniuses of sewing, such as Jacques Fath or Hubert de Givenchy, had a valuable contribution in Dior's New Look. The economic recovery of the 50s and the consequent enthusiasm was expressed in a consumerist fever, a need to express waste of creativity and glamor, in short, a real golden age in all its manifestations.
Although the New Look fascinated many women, others criticized the extravagant use of materials and artificiality. Many women showed their outrage and made demonstrations at the doors of Dior, although these demonstrations only managed to give him more publicity. Unfortunately, Dior died at the young age of 52 due to cardiac arrest, left a great legacy for incalculable fashion, but also a feeling of dissatisfaction. The Dior House did not stop, it continued thanks to the efforts of great designers, such as Yves Saint-Laurent, Marc Bohan, Gianfranco Ferré and John Galliano. Dior currently has lines of cosmetics, perfumes, jewelry, and household items. Its reputation and quality remain intact.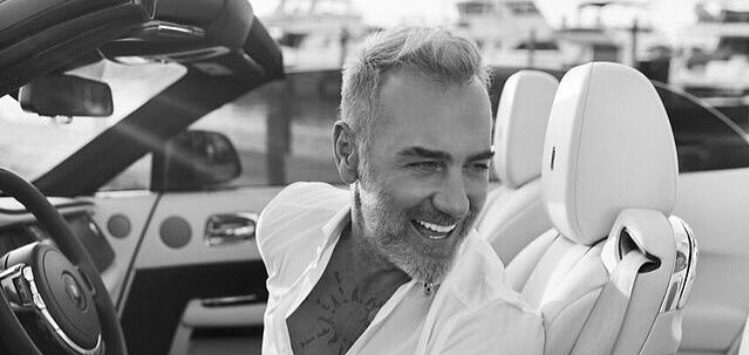 Gianluca Vacchi biography
Gianluca Vacchi (August 5, 1967) Born in Bologna, Italy. Italian businessman and artist, known for his eccentricity and the way he manages his money, throwing lavish and expensive parties. His lifestyle is frequently shared by the businessman through his social networks.
Vacchi is a man of more than 50 years who has attracted the attention of various people, not only for his eccentricity but also for his physical attractiveness. He currently has more than 15 million followers on instagram and since 2014 he has become popular with the hashtag #GVLifestyle.
There is only one life and you have to live it trying to enjoy everything you can.

Gianluca Vacchi
Family and studies
Gianluca Vacchi grew up in a wealthy family. From an early age he was interested in business. He studied economics and then began to be part of the family business. Later he founded the company IMA, a company dedicated to the creation of pharmaceuticals, cosmetics and others. Over time, Vacchi diversified his businesses, participating in different business projects. While doing this, he increased his capital, becoming a billionaire in a matter of a few years.
Change of lifestyle
After several years in the industry, Gianluca Vacchi left the family business in charge of his cousin and dedicated himself fully to enjoying his life, since at the age of forty he had not explored and enjoyed everything he achieved in those years. After thinking about the way he had lived until then, he decided to change his lifestyle. He started by working on his physique, improving his diet and exercising. He complemented this, with hours in the sauna and cryotherapy and shortly after the effort began to show.
At 47, he became known on social networks with a photo in which he was seen riding with the famous American actor Zac Efron.
Since then, he began to attract the attention of the public for his sensual dances, his eccentric and expensive parties. Likewise, through the networks he showed the large number of properties he owned: mansions, houses on the beach, yachts, motorcycles, cars and even a helicopter.
In 2016, the videos of Vacchi and his girlfriend at the time, Giorgia Gabriele, dancing to different Latin music songs, went viral. It was then that it became a trend. Many were interested in the lifestyle of the 49-year-old man, surrounded by beautiful women and with an exorbitant fortune. Since then, the daily life of the famous Italian has been shared by social networks. He is currently one of the most famous adult influencers on the platform.
The following year he ended his relationship with his girlfriend Gabriele, and a short time later he was seen with the beautiful Colombian model, Ariadna Gutiérrez. That same year he published his book Enjoy (2016), which, in Vacchi's words, is a conceptual biography. In this book, he talks about his experiences, gives advice and encourages people to enjoy life to the fullest.
During this period of his life, the Italian has been seen with famous Latin, American and European artists, which has increased his popularity. Among the artists with whom he has been associated are the singers: J. Balvin, Luis Fonsi, Sebastián Yatra, Ozuna, Daddy Yankee and Yandel, among others. In 2017, Vacchi was seized by Banco BPM. He later explained that this does not greatly affect his fortune and that it was all a disagreement with the bank.
Facet as DJ
In recent years, Gianluca Vacchi has dabbled in music as a DJ, working with great figures such as Steve Aoki, Nicola Zucchi, Christian Lena and Albertino, among others. He currently has a contract with the Spinnin 'Records label. His first song, entitled Viento, appeared under this label on August 13, 2017. This song currently has more than 27 million views on YouTube.
After Viento, Tump-it came out, a theme that quickly became a trend. In August he released the song Sigamos Bailando, his collaboration with Yandel and Luis Fonsi. Later he released the song Waglio, in collaboration with Alessio and in 2019, he released Asho mami and Mueve.
Vacchi has made several tours as a DJ and worked in clubs such as Amnesia Ibiza, Sutton Club and Sutton Barcelona, among others.
Gianluca news
Currently Vacchi, is romantically involved with the young model Sharon Fonseca. On May 10, 2020, during the celebration of Mother's Day, he announced via Instragram that he and his girlfriend were expecting their first child.
Birth of your child
On October 28, Gianluca and Sharon announced the birth of their daughter Blu Jerusalema Vacchi, true to their style, this announcement was made through their Instagram accounts.