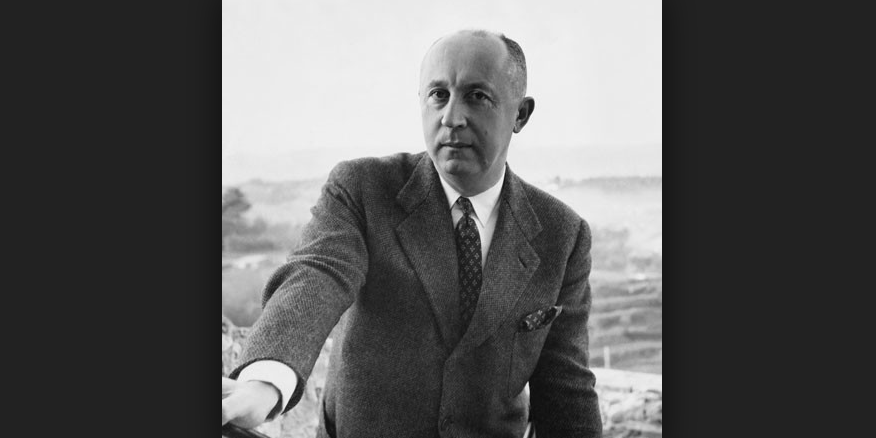 Christian Dior Biography
Christian Dior (January 21, 1905 – October 24, 1957) fashion designer. Dior grew up in a bourgeois family. He studied at the École des Sciences Politiques in Paris. But, from a very young age, he felt more interest in fashion than in academic matters. So, he started working in the fashion industry. He began making sketches for Robert Piguet, a well-known Parisian designer at that time.
He was a fashion designer for Agnès and Schiaparelli, and at the same time he stood out as a model designer at the Piguet house. He was responsible for launching the New Look, a style that contained dresses with narrow shoulders and mid-length skirts. This style became popular in the United States.
The so-called haute couture was characterized by its high quality in terms of design and production. The Haute Couture Chamber of Commerce, founded in 1868, was created to prevent and punish plagiarism of designs, a very common issue before this organization was established. A final stage of haute couture emerged; It had elegant and sculptural lines. At the end of the year 1950, many of the haute couture houses closed before the advance of ready-to-wear. Christian Dior was one of the most prestigious designers of this line.
Dior traveled and directed an art gallery. In 1931, his mother died of cancer and the family business went bankrupt. The situation for Dior worsened because he contracted tuberculosis. As a surprise, he had to live off the few savings and the help of his loved ones, he began selling sketches with his designs to newspapers and magazines. Everything changed when in 1946, a textile entrepreneur, Marcel Boussac, helped him to open a sewing house in Paris. In this way, his haute couture firm was born, which bore his name.
Twenty years passed and his business expanded to 15 countries and hired more than 2000 employees. Likewise, it diversified the business towards other luxury products, such as perfumes or jewelry, this decision was addressed successfully. Especially in New York, it was very famous, a city where he opened a branch of Dior. His first collection, the Corolle line. After the strong economic crisis that World War II had brought with it, Christian Dior knew how to decipher in his clothes the needs of recovery and optimism of the Americans, giving a new impulse to the fashion and aesthetics of the 50's.
Dior's luxurious designs caused a sensation. Their suits were adapted to the female figure, exaggerating it: flared and voluminous mid-leg skirts, with a large amount of flight, with tulle liners that demanded more than twenty meters of fabric, arose from tight and rigid bodies of a small waist. This French designer managed to complement his styles with cocked hats, chokers and stiletto shoes. His style was characterized and admired for being glamorous and feminine.
The press baptized this trend with the name of New Look, was quickly accepted by American and European women, eager to renew their wardrobe of the 40s: quite sparse and strict, without emotion. Other geniuses of sewing, such as Jacques Fath or Hubert de Givenchy, had a valuable contribution in Dior's New Look. The economic recovery of the 50s and the consequent enthusiasm was expressed in a consumerist fever, a need to express waste of creativity and glamor, in short, a real golden age in all its manifestations.
Although the New Look fascinated many women, others criticized the extravagant use of materials and artificiality. Many women showed their outrage and made demonstrations at the doors of Dior, although these demonstrations only managed to give him more publicity. Unfortunately, Dior died at the young age of 52 due to cardiac arrest, left a great legacy for incalculable fashion, but also a feeling of dissatisfaction. The Dior House did not stop, it continued thanks to the efforts of great designers, such as Yves Saint-Laurent, Marc Bohan, Gianfranco Ferré and John Galliano. Dior currently has lines of cosmetics, perfumes, jewelry, and household items. Its reputation and quality remain intact.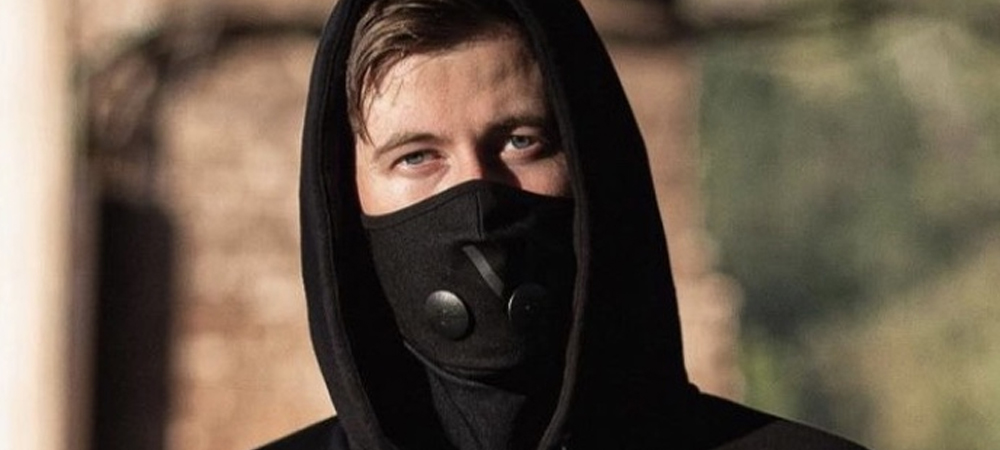 Alan Walker Biography
Alan Walker (August 24, 1997) DJ and producer. He was born in Northampton, England. He lived in Bergen, Norway because at the age of two his parents moved there for work reasons. His interest in music began when he met and closely followed the careers of producers like K-391 and Ahrix, Alan spent hours watching videos of them on YouTube, and also closely followed composers Steve Jablonsky and Hans Zimmer. Thus, Walker began to create his own music from his laptop. He began composing under the pseudonym DJ Walkzz.
His most popular composition in his beginnings was titled Fade (2014) its virtual launch was due to an error by Walker who uploaded it by mistake, but what he did not know is that it would be popular quickly with the public and the record label NoCopyrightSounds (NCS ) with whom he had signed a contract. NoCopyrightSounds launched Faded on its YouTube channel in late 2014. It was very successful and had over 300 million views.
The songs Specter and Force followed in 2015. The same year he managed to sign with the important Sony Music Entertainment (SME), they released Faded, a vocal and remastered version of Faded. The song had the vocal collaboration of Iselin Solheim and contained the instrumental version. Within a few weeks of the release, it began to lead the top positions on the European charts. It got 2 billion views on YouTube, making the song the most popular. Two months later, he released the acoustic version of it, titled Faded (Restrung). Then Walker released Sing Me to Sleep, singer Iselin Solheim reappeared, this time with an instrumental version.
Subsequently, he released three remixes, one of the Coldplay song Hymn for the Weekend, another of the Cash Cash & Digital Farm Animals Millionaire (ft. Nelly) song, and the last of Sia's song, Move Your Body. Before the end of 2016, his followers were able to enjoy his new single Alone. Noonie Bao collaborated. Later, an instrumental remix version and an acoustic version titled Alone (Restrung) was released.
It is important to mention that 2017 was a low production year for Alan Walker: he released his new single Tired, which featured the voice of Irish singer Gavin James and then a remix produced by Kygo was released. We must say that Walker has walked in the paths of the various branches of electronic music, for example, EDM, Progressive House, Drum & bass. He will soon be taking his music to Japan, South Korea, and other surrounding areas. The following year, he started performing in Canada. In 2018 he went on several tours of Europe and Asia.
Alan Walker Songs
Faded
Diamond Heart (feat. Sophia Somajo)
Alone
Darkside (feat. Au / Ra & Tomine Harket)
The Specter
All Falls Down (feat. Noah Cyrus & Digital Farm Animals)
Different World (feat. Sofia Carson, K-391 & CORSAK)
Ignite
Impossible
Sing me to sleep
Without love
Heart
Tired (feat. Gavin James)
Baby don't go
Specter
Do it all for you
Force
Heading Home (I Stand Alone)
My heart Stay.