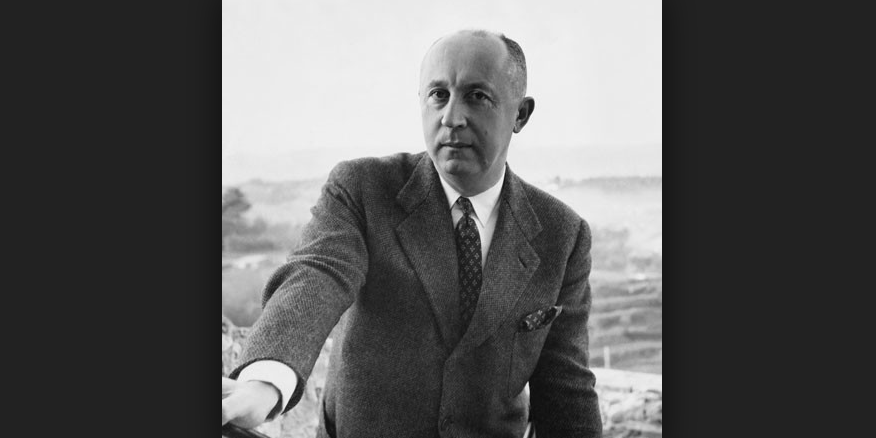 Christian Dior Biography
Christian Dior (January 21, 1905 – October 24, 1957) fashion designer. Dior grew up in a bourgeois family. He studied at the École des Sciences Politiques in Paris. But, from a very young age, he felt more interest in fashion than in academic matters. So, he started working in the fashion industry. He began making sketches for Robert Piguet, a well-known Parisian designer at that time.
He was a fashion designer for Agnès and Schiaparelli, and at the same time he stood out as a model designer at the Piguet house. He was responsible for launching the New Look, a style that contained dresses with narrow shoulders and mid-length skirts. This style became popular in the United States.
The so-called haute couture was characterized by its high quality in terms of design and production. The Haute Couture Chamber of Commerce, founded in 1868, was created to prevent and punish plagiarism of designs, a very common issue before this organization was established. A final stage of haute couture emerged; It had elegant and sculptural lines. At the end of the year 1950, many of the haute couture houses closed before the advance of ready-to-wear. Christian Dior was one of the most prestigious designers of this line.
Dior traveled and directed an art gallery. In 1931, his mother died of cancer and the family business went bankrupt. The situation for Dior worsened because he contracted tuberculosis. As a surprise, he had to live off the few savings and the help of his loved ones, he began selling sketches with his designs to newspapers and magazines. Everything changed when in 1946, a textile entrepreneur, Marcel Boussac, helped him to open a sewing house in Paris. In this way, his haute couture firm was born, which bore his name.
Twenty years passed and his business expanded to 15 countries and hired more than 2000 employees. Likewise, it diversified the business towards other luxury products, such as perfumes or jewelry, this decision was addressed successfully. Especially in New York, it was very famous, a city where he opened a branch of Dior. His first collection, the Corolle line. After the strong economic crisis that World War II had brought with it, Christian Dior knew how to decipher in his clothes the needs of recovery and optimism of the Americans, giving a new impulse to the fashion and aesthetics of the 50's.
Dior's luxurious designs caused a sensation. Their suits were adapted to the female figure, exaggerating it: flared and voluminous mid-leg skirts, with a large amount of flight, with tulle liners that demanded more than twenty meters of fabric, arose from tight and rigid bodies of a small waist. This French designer managed to complement his styles with cocked hats, chokers and stiletto shoes. His style was characterized and admired for being glamorous and feminine.
The press baptized this trend with the name of New Look, was quickly accepted by American and European women, eager to renew their wardrobe of the 40s: quite sparse and strict, without emotion. Other geniuses of sewing, such as Jacques Fath or Hubert de Givenchy, had a valuable contribution in Dior's New Look. The economic recovery of the 50s and the consequent enthusiasm was expressed in a consumerist fever, a need to express waste of creativity and glamor, in short, a real golden age in all its manifestations.
Although the New Look fascinated many women, others criticized the extravagant use of materials and artificiality. Many women showed their outrage and made demonstrations at the doors of Dior, although these demonstrations only managed to give him more publicity. Unfortunately, Dior died at the young age of 52 due to cardiac arrest, left a great legacy for incalculable fashion, but also a feeling of dissatisfaction. The Dior House did not stop, it continued thanks to the efforts of great designers, such as Yves Saint-Laurent, Marc Bohan, Gianfranco Ferré and John Galliano. Dior currently has lines of cosmetics, perfumes, jewelry, and household items. Its reputation and quality remain intact.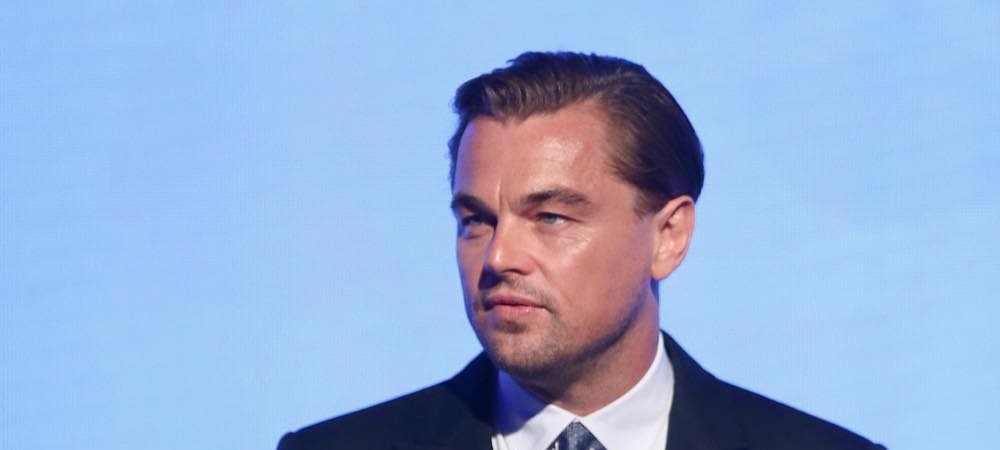 Biography of Leonardo DiCaprio
Leonardo Wilhelm DiCaprio is a renowned actor and film producer who has won numerous awards within the film industry. He was born on November 11, 1974, in Hollywood, Los Angeles, California, United States.
DiCaprio is an only child of Irmelin Indenbirken, a secretary born in Germany, and George DiCaprio, an underground comic artist and producer/distributor of comics. On his father's side, he has half-Italian (from Naples) and half-German (from Bavaria) ancestry. On the other hand, on his mother's side, his grandfather Wilhelm Indenbirken was German and his grandmother Helene Indenbirken was a German citizen born in Russia under the name Yelena Smirnova.
He was named Leonardo because, while his pregnant mother was looking closely at a painting by the great artist Leonardo da Vinci in a museum, DiCaprio gave a strong kick inside her belly. His parents divorced when he was only one year old, and they shared custody of Leonardo until 1997.
Studies, beginnings in acting.
As for his education, he did not attend university and only took basic courses at John Marshall High School in Los Angeles. His career in the world of image and acting began when he followed his older stepbrother, Adam Farrar, in television advertising, starring in a commercial for the Matchbox car brand at the age of fourteen and subsequently participating in educational films. At the age of five, he was also part of the children's television series "Romper Room", but had to leave it as it was detrimental to him.
"1990 – 1991: Debut in television and cinema"
In 1990, he made his true television debut when he was cast to be a part of the "Parenthood" ensemble, a series based on the film of the same name. He then landed minor roles in several series, including "The New Lassie" and "Roseanne," as well as a brief part in "Santa Barbara." His work in "Parenthood" and "Santa Barbara" earned him a nomination for the Young Artist Award for Best Young Actor. His big screen debut came in 1991 with the science fiction and horror movie "Critters." Later on, he became a recurring member of the cast of the ABC sitcom "Growing Pains," playing Luke Brower. However, DiCaprio didn't achieve success in the film industry until 1992, when he was selected by Robert De Niro from among 400 young actors for the lead role in "This Boy's Life," which also starred Ellen Barkin and De Niro himself.
1993 – 1996
Later, in 1993, DiCaprio played the mentally disabled younger brother of Johnny Depp in "What's Eating Gilbert Grape." The film's director, Lasse Hallström, admitted that he initially sought a less attractive actor, but he decided on DiCaprio because he had become "the most observant actor" among all who auditioned. The film was a great financial and critical success, resulting in Leonardo being highly praised for his performance, which led to him being awarded the National Board of Review for Best Supporting Actor and nominated for an Academy Award and a Golden Globe. Subsequently, he had roles in films such as "The Quick and the Dead" (1995) and was one of the leads in "Romeo + Juliet" (1996).
But his big break came with director James Cameron, who offered him the lead male role in Titanic (1997), a movie that not only won a considerable number of Academy Awards but also became a social phenomenon. Afterwards, DiCaprio gained greater acceptance in the cinematic world, so he was part of numerous films such as:
The Man in the Iron Mask (1998)
The Beach (2000)
Catch Me If You Can (2002)
The Aviator (2004)
The Assassination of Richard Nixon (2004)
Blood Diamond (2006)
Gardener of Eden (2007)
Body of Lies (2008)
Orphan (2009, as producer)
Shutter Island (2010)
Inception (2010)
Django Unchained (2012)
The Great Gatsby (2013)
Runner Runner (2013)
The Wolf of Wall Street (2013)
The Revenant (2015)
The Audition (2015).
Curiosities
Interestingly, he was nominated for an Oscar five times: Best Supporting Actor for What's Eating Gilbert Grape, Best Actor for The Aviator, Blood Diamond and The Wolf of Wall Street. This generated a lot of jokes and talk of a supposed "curse" in Hollywood. But in 2015, he finally won the award thanks to his great performance in "The Revenant".
It should also be noted that DiCaprio is a committed environmentalist who has received praise from environmental groups for choosing to fly on commercial flights instead of private planes like most celebrities, and for driving an electric hybrid vehicle and having solar panels in his home.