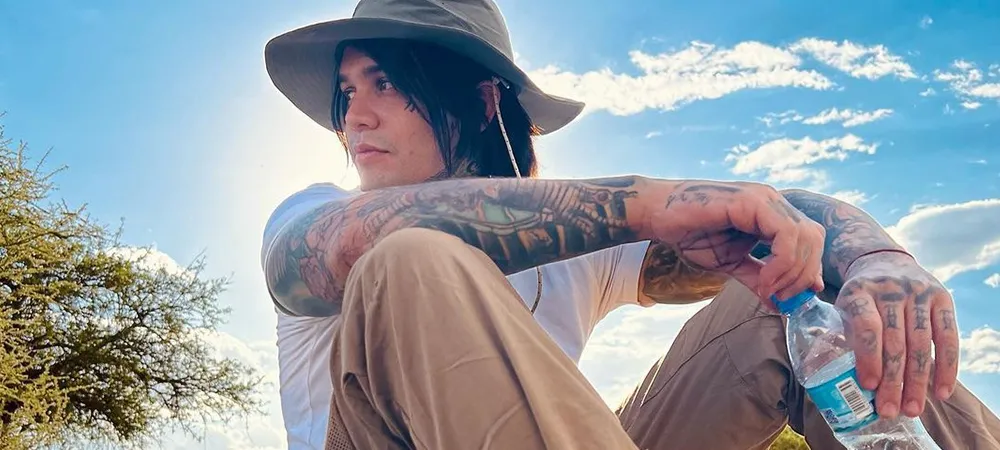 Personal information
Full name

Yeferson Cossio

Birthdate

May 15, 1994

Age
28 years old
Occupation

Influencer, digital content creator and musical artist

By-name

Yef

Nationality

Colombian

Couple

Jenn Muriel

Genders
Rock, Pop-rock, alternative, urban
Zodiac sign
Taurus
Biography of Yeferson Cossio
Yeferson Cossio (born May 15, 1994) is a Colombian influencer, digital content creator, and musician who has also distinguished himself as a social manager. He has sponsored and managed projects in order to help different sectors of Colombian society. Of humble origin, Cossio began his career in 2013, first as a model and then as a presenter and YouTuber. Over time, he gained fame on social media thanks to his diverse content and heavy jokes. In 2018 he released his first single "Esa Mujer". He currently has over 7 million followers on Instagram and TikTok.
Early years
Cossio was born in Medellín, in a middle-class family. The oldest of three siblings, he has two sisters named Cintia and Gisela. From a young age, he showed a great talent for music. In 2008 he started playing the guitar, and later learned to play the piano, bass, and drums. His true passion has always been heavy metal, and his influences include Metallica, Sylosis, and Lamb of God.
Model
Cossio started his career as a professional model in 2013, when he joined the agencies Stock Models, Informa Models, and Athenea Models. He has worked with several major clothing brands, specializing in men's underwear (he is popular for his photos with the Calvin Klein brand). Thanks to his tattoos, he has also been the image of multiple national and international tattoo conventions. He participated in "Half of the World" in Quito. In 2019 he was part of an episode of "Just Tattoo Of Us" on MTV.
Influencer and youtuber
In 2014, a year after his debut as a model, Cossio started his career on Instagram. Initially, he uploaded images related to his work, but then expanded his content. He diversified on YouTube and other platforms, and during this same period he was a presenter on the CNC Medellín channel.
Although he opened his YouTube channel in 2012, he was not really active until 2016, when he began posting videos about his life and hobbies. Later came the sketches and heavy jokes that finally brought him to popularity. On YouTube, Cossio has collaborated with several influencers, including his sister Cintia, his girlfriend Jenn Muriel, and other figures from his close circle. In 2021, Cossio was in a wheelchair for a few months after falling off a balcony.
Notable videos from his channel include: "The truth about my sexuality"; "Revenge on my girlfriend, heavy joke (Goes wrong)"; "Things you shouldn't ask a tattoo artist"; "Tattooing my neck (part 2)" and "I was in jail".
Mammoplasty
One of the most controversial videos of his career has been "I got a breast augmentation…", published in March 2021. And although Cossio is known for not fearing anything and accepting all kinds of proposals, the idea of him undergoing a procedure due to a bet surprised and disgusted many. The video shows the entire process and results; seven days later, on March 10, he uploaded the video in which the implants are removed.
Social work
Despite criticism for his inappropriate behavior as a public figure, Cossio is known and lauded for his great social work. As an influencer, far from forgetting his humble roots, Cossio has supported various social causes, from environmental campaigns to fund raising for animal and resource-poor centers. He has also donated houses and is the owner of a foundation. In October 2021 he received the Magna Cruz Bolivariana for Human Rights for his work as a peace manager and great social contribution. Cossio was the first influencer to receive this decoration.
"During his speech he highlighted: 'it is not about making jokes, making people laugh, and filling our pockets, it is about giving back to society for all that they give us' – Cossio"
Renounce being Colombian
"In November 2021, Cossio released a video that caused a stir: his tax declaration, titled "This is what I pay in taxes: I renounced being Colombian". In the video, Cossio not only expressed his dissatisfaction with the amount to be paid (over 500 million pesos), but also declared that he was renouncing Colombian nationality, giving his reasons. One of these was that, despite the large amount of money represented by taxes in Colombia, this is not reflected in the infrastructure and improvement of the country. He mentioned directly: "When you pay taxes and see something in return, you give them with all the love in the world… But here everything is stolen, you see nothing…"
In the video he also mentioned that several accountants recommended that he use bribes to reduce the amount of the declaration, but he refused to do so."
"If I don't want to be slaughtered with ridiculous taxes, I have to bribe officials from the DIAN. What a nice country, right? I suppose the 572 million pesos I just paid, plus the other 200 I paid in the last 22 months are for another Lamborghini for one of the daughters of another corrupt official" – Cossio said in the video.
Breakup and reconciliation with Jen Muriel
"On March 7, 2022, Cossio announced the end of his relationship with Jenn Muriel through a post on Instagram. In the post, Cossio confirmed that the relationship had ended by mutual agreement and not due to infidelity, as rumored on social media. After nine years of relationship, both were looking for something different for their future. A few days before, photos had surfaced showing Cossio sharing with Aida Victoria Merlano; this was what ignited rumors about the breakup.
A month after the breakup, Cossio and Muriel announced their reconciliation with a video on social media. In the Instagram post, Cossio and Muriel appeared embraced and smiling, while John Legend's song "All of me" played in the background."
Problems in Mexico (2022)
"In April 2022, Cossio traveled to Mexico with his family and friends. During the celebration of the Tulum festival he met several fans, but the meeting ended in an altercation. These fans had arrived at the festival accompanied by another person, who became angry and sent several bodyguards to Cossio. The situation escalated and involved Cossio's sister, Cintia, who was poisoned and had to spend a night in the hospital. Apparently someone had given her a drug in her drink."
Cossio course to make money on social media
On April 25, 2022, Cossio announced the sale of a virtual course in which he would teach how to make money and grow on social media. The course was available for sale through the Hotmart platform, as announced on TikTok.
@yefersoncossio

Ve ya mismo a mi Instagram: YefersonCossio (link en mi perfil) te voy a enseñar a volverte rico con las redes sociales. En 2 años han sido aprox 20M de dólares y ustedes también pueden. 😍
Social media star
Currently, Cossio has over 9 million followers on Instagram, more than a million on YouTube and 11.2 million followers on TikTok.
Yefito (2022)
In mid-2022, Cossio deleted several videos from his YouTube account and opened a new account called Yefito. Yefito is dedicated to personal content, while Yeferson Cossio will have everything oriented towards music.
Musician
In addition to being a content creator, Cossio is a musician. In 2018 he released his first single, "Esa mujer". His collaboration with Ache, "Dónde Estas", appeared in March 2021. In November of the same year, he held a rock tribute event to raise funds for an animal sanctuary. In June 2022 he released the music video for his song "Si no Te Tengo". A month later he released "Exótico", in collaboration with Zion Hwang.
Curiosities
In 2021 he was in a wheelchair after falling from a second floor
He received the award for best influencer of the year at the InstaFest 2021 awards.
In March 2022 he posted a video about his stay in Rome (Italy).
He has covered several songs such as "Often" by The Weeknd and "Through the Glass" by Stone Sour
In the video "This is what I pay in taxes: I renounced being Colombian" he publicly denounced an accountant for defaming his name.
As a child he had attention deficit and even considered suicide. It was his dogs that helped him recover.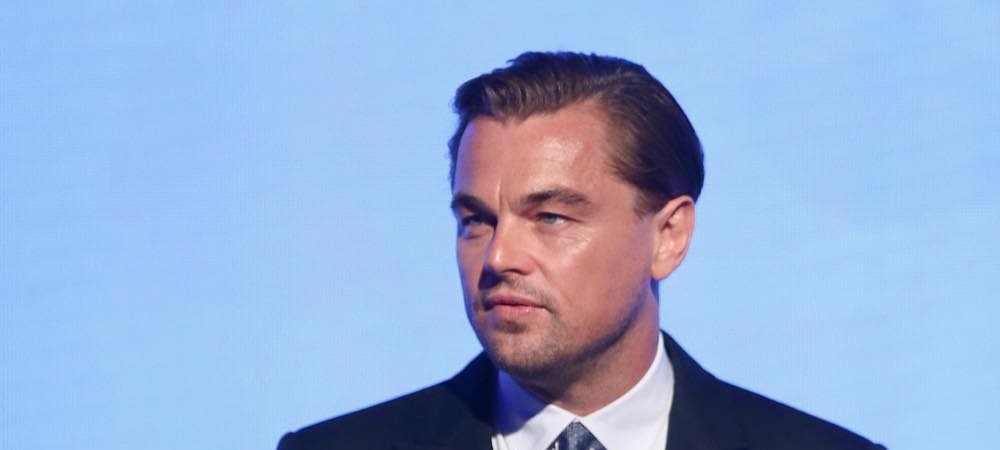 Biography of Leonardo DiCaprio
Leonardo Wilhelm DiCaprio is a renowned actor and film producer who has won numerous awards within the film industry. He was born on November 11, 1974, in Hollywood, Los Angeles, California, United States.
DiCaprio is an only child of Irmelin Indenbirken, a secretary born in Germany, and George DiCaprio, an underground comic artist and producer/distributor of comics. On his father's side, he has half-Italian (from Naples) and half-German (from Bavaria) ancestry. On the other hand, on his mother's side, his grandfather Wilhelm Indenbirken was German and his grandmother Helene Indenbirken was a German citizen born in Russia under the name Yelena Smirnova.
He was named Leonardo because, while his pregnant mother was looking closely at a painting by the great artist Leonardo da Vinci in a museum, DiCaprio gave a strong kick inside her belly. His parents divorced when he was only one year old, and they shared custody of Leonardo until 1997.
Studies, beginnings in acting.
As for his education, he did not attend university and only took basic courses at John Marshall High School in Los Angeles. His career in the world of image and acting began when he followed his older stepbrother, Adam Farrar, in television advertising, starring in a commercial for the Matchbox car brand at the age of fourteen and subsequently participating in educational films. At the age of five, he was also part of the children's television series "Romper Room", but had to leave it as it was detrimental to him.
"1990 – 1991: Debut in television and cinema"
In 1990, he made his true television debut when he was cast to be a part of the "Parenthood" ensemble, a series based on the film of the same name. He then landed minor roles in several series, including "The New Lassie" and "Roseanne," as well as a brief part in "Santa Barbara." His work in "Parenthood" and "Santa Barbara" earned him a nomination for the Young Artist Award for Best Young Actor. His big screen debut came in 1991 with the science fiction and horror movie "Critters." Later on, he became a recurring member of the cast of the ABC sitcom "Growing Pains," playing Luke Brower. However, DiCaprio didn't achieve success in the film industry until 1992, when he was selected by Robert De Niro from among 400 young actors for the lead role in "This Boy's Life," which also starred Ellen Barkin and De Niro himself.
1993 – 1996
Later, in 1993, DiCaprio played the mentally disabled younger brother of Johnny Depp in "What's Eating Gilbert Grape." The film's director, Lasse Hallström, admitted that he initially sought a less attractive actor, but he decided on DiCaprio because he had become "the most observant actor" among all who auditioned. The film was a great financial and critical success, resulting in Leonardo being highly praised for his performance, which led to him being awarded the National Board of Review for Best Supporting Actor and nominated for an Academy Award and a Golden Globe. Subsequently, he had roles in films such as "The Quick and the Dead" (1995) and was one of the leads in "Romeo + Juliet" (1996).
But his big break came with director James Cameron, who offered him the lead male role in Titanic (1997), a movie that not only won a considerable number of Academy Awards but also became a social phenomenon. Afterwards, DiCaprio gained greater acceptance in the cinematic world, so he was part of numerous films such as:
The Man in the Iron Mask (1998)
The Beach (2000)
Catch Me If You Can (2002)
The Aviator (2004)
The Assassination of Richard Nixon (2004)
Blood Diamond (2006)
Gardener of Eden (2007)
Body of Lies (2008)
Orphan (2009, as producer)
Shutter Island (2010)
Inception (2010)
Django Unchained (2012)
The Great Gatsby (2013)
Runner Runner (2013)
The Wolf of Wall Street (2013)
The Revenant (2015)
The Audition (2015).
Curiosities
Interestingly, he was nominated for an Oscar five times: Best Supporting Actor for What's Eating Gilbert Grape, Best Actor for The Aviator, Blood Diamond and The Wolf of Wall Street. This generated a lot of jokes and talk of a supposed "curse" in Hollywood. But in 2015, he finally won the award thanks to his great performance in "The Revenant".
It should also be noted that DiCaprio is a committed environmentalist who has received praise from environmental groups for choosing to fly on commercial flights instead of private planes like most celebrities, and for driving an electric hybrid vehicle and having solar panels in his home.