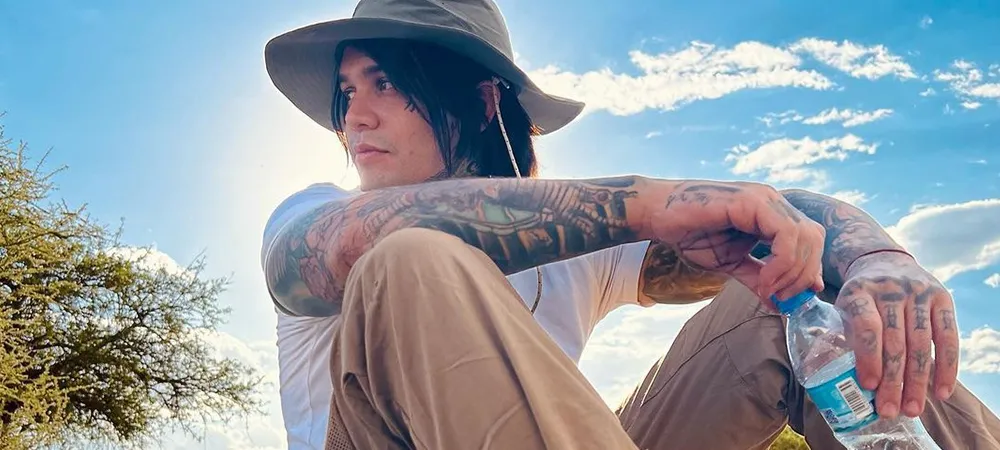 Personal information
Full name

Yeferson Cossio

Birthdate

May 15, 1994

Age
28 years old
Occupation

Influencer, digital content creator and musical artist

By-name

Yef

Nationality

Colombian

Couple

Jenn Muriel

Genders
Rock, Pop-rock, alternative, urban
Zodiac sign
Taurus
Biography of Yeferson Cossio
Yeferson Cossio (born May 15, 1994) is a Colombian influencer, digital content creator, and musician who has also distinguished himself as a social manager. He has sponsored and managed projects in order to help different sectors of Colombian society. Of humble origin, Cossio began his career in 2013, first as a model and then as a presenter and YouTuber. Over time, he gained fame on social media thanks to his diverse content and heavy jokes. In 2018 he released his first single "Esa Mujer". He currently has over 7 million followers on Instagram and TikTok.
Early years
Cossio was born in Medellín, in a middle-class family. The oldest of three siblings, he has two sisters named Cintia and Gisela. From a young age, he showed a great talent for music. In 2008 he started playing the guitar, and later learned to play the piano, bass, and drums. His true passion has always been heavy metal, and his influences include Metallica, Sylosis, and Lamb of God.
Model
Cossio started his career as a professional model in 2013, when he joined the agencies Stock Models, Informa Models, and Athenea Models. He has worked with several major clothing brands, specializing in men's underwear (he is popular for his photos with the Calvin Klein brand). Thanks to his tattoos, he has also been the image of multiple national and international tattoo conventions. He participated in "Half of the World" in Quito. In 2019 he was part of an episode of "Just Tattoo Of Us" on MTV.
Influencer and youtuber
In 2014, a year after his debut as a model, Cossio started his career on Instagram. Initially, he uploaded images related to his work, but then expanded his content. He diversified on YouTube and other platforms, and during this same period he was a presenter on the CNC Medellín channel.
Although he opened his YouTube channel in 2012, he was not really active until 2016, when he began posting videos about his life and hobbies. Later came the sketches and heavy jokes that finally brought him to popularity. On YouTube, Cossio has collaborated with several influencers, including his sister Cintia, his girlfriend Jenn Muriel, and other figures from his close circle. In 2021, Cossio was in a wheelchair for a few months after falling off a balcony.
Notable videos from his channel include: "The truth about my sexuality"; "Revenge on my girlfriend, heavy joke (Goes wrong)"; "Things you shouldn't ask a tattoo artist"; "Tattooing my neck (part 2)" and "I was in jail".
Mammoplasty
One of the most controversial videos of his career has been "I got a breast augmentation…", published in March 2021. And although Cossio is known for not fearing anything and accepting all kinds of proposals, the idea of him undergoing a procedure due to a bet surprised and disgusted many. The video shows the entire process and results; seven days later, on March 10, he uploaded the video in which the implants are removed.
Social work
Despite criticism for his inappropriate behavior as a public figure, Cossio is known and lauded for his great social work. As an influencer, far from forgetting his humble roots, Cossio has supported various social causes, from environmental campaigns to fund raising for animal and resource-poor centers. He has also donated houses and is the owner of a foundation. In October 2021 he received the Magna Cruz Bolivariana for Human Rights for his work as a peace manager and great social contribution. Cossio was the first influencer to receive this decoration.
"During his speech he highlighted: 'it is not about making jokes, making people laugh, and filling our pockets, it is about giving back to society for all that they give us' – Cossio"
Renounce being Colombian
"In November 2021, Cossio released a video that caused a stir: his tax declaration, titled "This is what I pay in taxes: I renounced being Colombian". In the video, Cossio not only expressed his dissatisfaction with the amount to be paid (over 500 million pesos), but also declared that he was renouncing Colombian nationality, giving his reasons. One of these was that, despite the large amount of money represented by taxes in Colombia, this is not reflected in the infrastructure and improvement of the country. He mentioned directly: "When you pay taxes and see something in return, you give them with all the love in the world… But here everything is stolen, you see nothing…"
In the video he also mentioned that several accountants recommended that he use bribes to reduce the amount of the declaration, but he refused to do so."
"If I don't want to be slaughtered with ridiculous taxes, I have to bribe officials from the DIAN. What a nice country, right? I suppose the 572 million pesos I just paid, plus the other 200 I paid in the last 22 months are for another Lamborghini for one of the daughters of another corrupt official" – Cossio said in the video.
Breakup and reconciliation with Jen Muriel
"On March 7, 2022, Cossio announced the end of his relationship with Jenn Muriel through a post on Instagram. In the post, Cossio confirmed that the relationship had ended by mutual agreement and not due to infidelity, as rumored on social media. After nine years of relationship, both were looking for something different for their future. A few days before, photos had surfaced showing Cossio sharing with Aida Victoria Merlano; this was what ignited rumors about the breakup.
A month after the breakup, Cossio and Muriel announced their reconciliation with a video on social media. In the Instagram post, Cossio and Muriel appeared embraced and smiling, while John Legend's song "All of me" played in the background."
Problems in Mexico (2022)
"In April 2022, Cossio traveled to Mexico with his family and friends. During the celebration of the Tulum festival he met several fans, but the meeting ended in an altercation. These fans had arrived at the festival accompanied by another person, who became angry and sent several bodyguards to Cossio. The situation escalated and involved Cossio's sister, Cintia, who was poisoned and had to spend a night in the hospital. Apparently someone had given her a drug in her drink."
Cossio course to make money on social media
On April 25, 2022, Cossio announced the sale of a virtual course in which he would teach how to make money and grow on social media. The course was available for sale through the Hotmart platform, as announced on TikTok.
@yefersoncossio

Ve ya mismo a mi Instagram: YefersonCossio (link en mi perfil) te voy a enseñar a volverte rico con las redes sociales. En 2 años han sido aprox 20M de dólares y ustedes también pueden. 😍
Social media star
Currently, Cossio has over 9 million followers on Instagram, more than a million on YouTube and 11.2 million followers on TikTok.
Yefito (2022)
In mid-2022, Cossio deleted several videos from his YouTube account and opened a new account called Yefito. Yefito is dedicated to personal content, while Yeferson Cossio will have everything oriented towards music.
Musician
In addition to being a content creator, Cossio is a musician. In 2018 he released his first single, "Esa mujer". His collaboration with Ache, "Dónde Estas", appeared in March 2021. In November of the same year, he held a rock tribute event to raise funds for an animal sanctuary. In June 2022 he released the music video for his song "Si no Te Tengo". A month later he released "Exótico", in collaboration with Zion Hwang.
Curiosities
In 2021 he was in a wheelchair after falling from a second floor
He received the award for best influencer of the year at the InstaFest 2021 awards.
In March 2022 he posted a video about his stay in Rome (Italy).
He has covered several songs such as "Often" by The Weeknd and "Through the Glass" by Stone Sour
In the video "This is what I pay in taxes: I renounced being Colombian" he publicly denounced an accountant for defaming his name.
As a child he had attention deficit and even considered suicide. It was his dogs that helped him recover.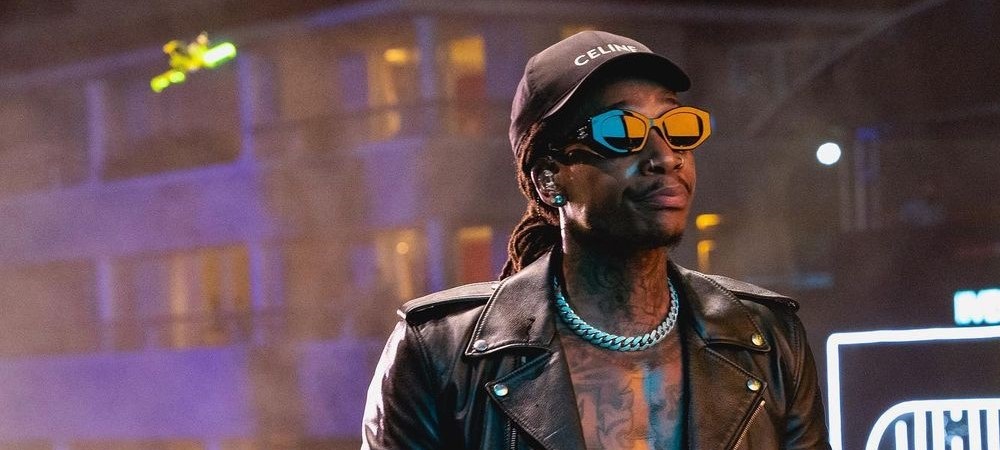 Biography of Wiz Khalifa
Wiz Khalifa, whose real name is Cameron Jibril Thomaz, is a rap singer born on September 8, 1987 in Minot, North Dakota, United States. His parents were members of the United States Armed Forces, which led him to frequently move to places like Germany, the United Kingdom, and Japan before settling in Pittsburgh, Pennsylvania. There he studied at Taylor Allderdice High School. At the age of three, his parents separated and his grandmother, who was Muslim, nicknamed him Khalifa.
Due to his mother's career in the military, Wiz had to be taken care of by his aunt during the Iraq War, which made him mature faster than his peers and made it difficult for him to make friends outside of his family circle. However, this experience inspired him to write his feelings in songs. At the age of 14, he already had several compositions and began to receive attention for his good voice and attractive lyrics.
Beginnings of his music career
Wiz Khalifa was inspired by musical idols such as Jay Z, Snoop Dogg, Cam'ron and Notorious B.I.G., but he set out to create his own musical identity rather than copying their styles. In search of a recording studio in Pittsburgh, he found ID LABS, where the owner Eric Dan immediately recognized his talent. Together with manager Chad Glick, they began to develop Khalifa's talent. Soon, he joined Benjy Grinberg's project at Rostrum Records, after hearing his contribution to a mixtape called Prince of the City2: Welcome to Pistolvania, featuring various emerging artists in Pittsburgh. Under Benjy's tutelage, Khalifa joined the Rostrum Records family. In 2006, Rostrum released his first mixtape called Show and Prove, followed by two more mixtapes: Grow Season, organized by DJ Green Lantern, and Prince of the City 2, released on November 20, 2007. With these releases, he began his ascent in the music world.
His first contract with Warner Bros Records label
At the age of 16, Wiz Khalifa signed a contract with the prestigious Warner Bros Records label, directed by Grinberg, who considered him a diamond in the rough despite his young age. For the next seven years, he developed his artistic career in an exceptional way within the label. His debut was with the single "Say Yeah", which led him to reach position 25 on the Billboard Rhythmic Top 40 and number 20 on the Billboard's Hot Rap Tracks. He also appeared in Rolling Stone magazine, being mentioned as an "artist to watch". In addition, he performed near the final of the Pittsburgh mash up 2008. In September 2008, Khalifa released the mixtape "Star Power" and in April 2009 he released "Flight School".
The reason for his departure from Warner Bros Records.
With "Flight School", Wiz Khalifa decided to part ways with Warner Bros Records due to repeated delays in the release of his debut album planned for the label, "First Flight". Despite this, Khalifa expressed his gratitude towards the record label as he learned and matured as an artist during his time there. After leaving Warner Bros Records, Khalifa resumed his association with Rostrum Records, releasing the single "Teach U to Fly" and the mixtape "How Fly". On August 9th, 2009, he also collaborated with New Orleans rapper Currensy. At this time, Khalifa was building a more melodic style, alternating singing with rapping.
Wiz Khalifa was the opening act for Wu-Tang Clan member U-God at the 2009 CMJ Music Marathon held in New York City. Later, he released the mixtape "Burn After Rolling" on November 2nd, 2009, which included songs such as "If I Were a Boy" and "Diva" by Beyoncé, and "Best I Ever Had" by Drake. Twenty days after "Burn After Rolling", Khalifa released his second album "Deal or No Deal".
Khalifa: included in the list of the best singers
Wiz Khalifa appeared on the cover of XXL magazine that same month, and was included in the list of the best singers along with other artists such as Donnis, J. Cole, Pill, Freddie Gibbs and Fashawn. In 2010, he was nominated by The Source Magazine, alongside Rick Ross, as Man of the Year. Khalifa released the mixtape "Kush and Orange Juice" on June 14th, 2010, which could be downloaded digitally and due to its high number of downloads and popularity on the radio, it became the #1 trending topic on Twitter. His fame was such that he signed with Atlantic Records in April 2010, although initially this was only a rumor. In addition, he began working on a new musical project with All Hip Hop. Khalifa confirmed to MTV on July 30th that he had signed an agreement with Atlantic Records.
His marriage with Amber Rose
It is no secret that Wiz Khalifa has a large amount of money, his net worth is estimated to be 45 million dollars. An example of this is that in 2012 he purchased a luxurious house in the vicinity of Canonsburg, Pennsylvania. In that same year, Khalifa proposed to model Amber Rose. On September 6th, 2012, at the MTV Video Music Awards, they announced their pregnancy. They planned to get married in the first semester of 2013. Amber gave birth to a son named Sebastian Taylor Thomas on February 21st, 2013. After the birth, Wiz Khalifa and Amber Rose got married in a private ceremony, a marriage that lasted until 2016.
Some interesting facts about Wiz Khalifa
Khalifa has had several legal issues with the Pittsburgh City Council due to his use of cannabis, the singer stated that he requires $10,000 per month to buy marijuana and he also smokes daily. In addition to being a great lover of rap and Hip Hop, he is a fan of all the city's sports teams, especially the Pittsburgh Steelers, and others such as the NHL's Pittsburgh Penguins, MLB's Pittsburgh Pirates, Arena Football League's Pittsburgh Power, and also the NHL Chicago Blackhawks.
Posthumous video tribute to actor Paul Walker
Charlie Puth and Wiz Khalifa are part of the soundtrack of the video "See You Again", which pays posthumous tribute to actor Paul Walker. It has been one of the most played videos in recent times, with this, they earned an average of $1,000 for each million visits.
Visit to Colombia in 2007
Wiz Khalifa visited Colombia in 2017 where he participated in a concert in the city of Medellín with Puerto Rican Tego Calderón, and then in Bogotá to attend the rock and pop festival Estéreo Picnic. However, his visit generated controversy due to his behavior in Medellín, where he visited the tomb of Pablo Escobar, taking pictures leaving flowers and smoking marijuana, he also visited the Hotel Mónaco, where Pablo Escobar lived. This generated great indignation among the inhabitants of Medellín and nationally. Later, the singer upon returning to his country apologized on his social media accounts, stating that his intention was not to offend anyone.