Emma Stone Biography
Emma Stone (November 6, 1988) actress and singer. She was born in Scottsdale, Arizona, United States. Her birth name is Emily Jean Stone. She is currently considered one of the best actresses of her generation. Her mother is Krista Jean Stone and her father Jeffrey Charles Stone, founder and CEO of a general contracting company. Emma had a comfortable life and full of complacency. Much of her adolescence lived at the Camelback Inn Resort. In her childhood she did not enjoy good health, but little by little she got better.
She studied at Sequoya Elementary School and then did high school at Cocopah Middle School, she did not like to study very much and also had problems socializing because she was suffering from panic attacks. Her mother took her to therapies and they suggested that in order to motivate the girl to socialize and open up to the world she would participate in plays, then her mother enrolled her in an acting course at the Valley Youth Theater. This helped her heal her attacks. The theater had become an essential part of her life, then she began to venture into musical theater, to improve her performance she took vocal lessons.
Her debut as an actress, at the age of 11, in the theater production The Wind in the Willows, giving life to Otter. After a while, Stone had to study at home because her acting commitments did not give her time to attend school. She appeared in sixteen productions at Phoenix's Valley Youth Theater: Winnie the Pooh, The Princess, and the Pea, Joseph and the Amazing Technicolor Dreamcoat, Titanic and Alice's Adventures in Wonderland. She decided to travel to Los Angeles for the casting of the Nickelodeon All That series, but she did not succeed. Stone started taking acting classes with a member of the William Morris Agency.
In 2003, she convinced her parents to let her move to California to pursue her acting career. In 2004, she moved with her mother to an apartment in Los Angeles. She made several auditions to act in the shows on the Disney Channel but it did not go well. She began to study virtually and also worked in several restaurants and animal stores. Finally, she got a role in television in 2004, in the program The New Partridge Family. Subsequently, she won a role on the big screen playing Jules in the movie Superbad. The world of acting began to notice this young redhead with great charisma and sense of humor.
Her first leading role was in Easy A (2010), playing Olive Penderghast. This film was very popular and won 74 million dollars. She received very good reviews and a Golden Globe nomination in the Best Actress category – Comedy or musical. From that moment her career took off, she took part in several films and television productions such as Zombieland (2009), Friends with Benefits (2011), The Help (2011), Gangster Squad (2013), The Amazing Spider-Man (2012) ), The Amazing Spider-Man 2: Rise of Electro (2014) and Birdman (2014). For this last film by director Alejandro González Iñárritu, she was nominated for an Academy Award in the category Best Supporting Actress and another Golden Globe.
In The Amazing Spider-Man was established as one of the sex icons of Hollywood. The film raised around 750 million dollars, becoming the highest grossing of her career. Then she starred with Bradley Cooper Aloha, in the romantic comedy directed by Cameron Crowe for Columbia Pictures that was released in 2015. Then we saw her as a co-star in the mystery drama Irrational Man (2015) with Joaquin Phoenix. It was released under the Sony Pictures Classics logo. The young actress had important positions at the Roundabout Theater Company to perform on Broadway in the revival of the musical Cabaret. She acted in the popular film La Laland with Ryan Gosling. Thanks to her performance as Mia, she won the Oscar for best actress in the 89th edition.
Her unusual beauty allowed that she was called to appear in the covers of magazines like Vanity Fair, Vogue, Cosmopolitan, Glamor, and Maxim among others. In 2011, Men's Health magazine ranked second as the second sexiest woman in the world and ranked number 7 of the Maxim Hot 100 in 2012. From her private life we ​​know she started dating Andrew Garfield, who she met while filming the saga of The Amazing Spider-Man in 2011.
But the relationship ended after four years, in August 2015. Her work has earned her several awards: an Oscar, a BAFTA, a SAG and a Golden Globe, for best actress, for her performance in the film La La Land. In sum, she has won the Volpi Cup. Right now, is in the recording of Maniac, a satirical series of Norwegian origin, where Emma Stone and Jonah Hill are the protagonists. The launch of this series will be by Netflix but the exact date is not yet known.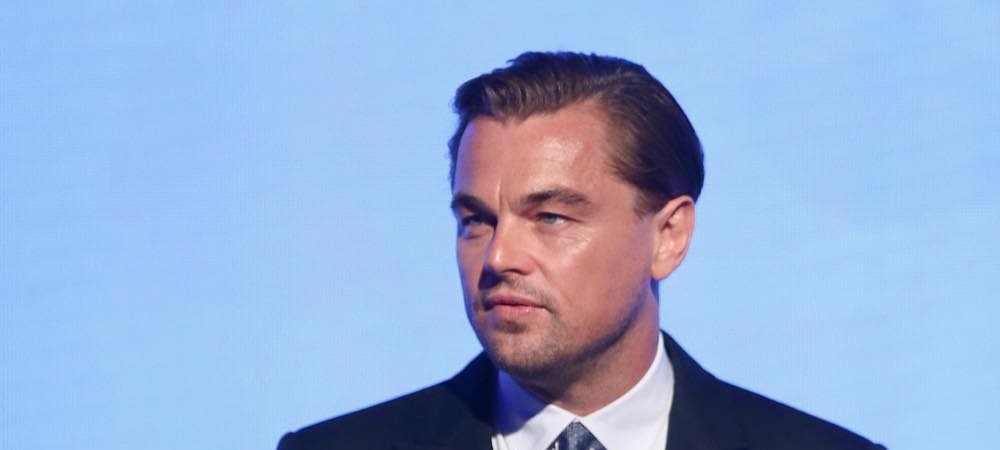 Biography of Leonardo DiCaprio
Leonardo Wilhelm DiCaprio is a renowned actor and film producer who has won numerous awards within the film industry. He was born on November 11, 1974, in Hollywood, Los Angeles, California, United States.
DiCaprio is an only child of Irmelin Indenbirken, a secretary born in Germany, and George DiCaprio, an underground comic artist and producer/distributor of comics. On his father's side, he has half-Italian (from Naples) and half-German (from Bavaria) ancestry. On the other hand, on his mother's side, his grandfather Wilhelm Indenbirken was German and his grandmother Helene Indenbirken was a German citizen born in Russia under the name Yelena Smirnova.
He was named Leonardo because, while his pregnant mother was looking closely at a painting by the great artist Leonardo da Vinci in a museum, DiCaprio gave a strong kick inside her belly. His parents divorced when he was only one year old, and they shared custody of Leonardo until 1997.
Studies, beginnings in acting.
As for his education, he did not attend university and only took basic courses at John Marshall High School in Los Angeles. His career in the world of image and acting began when he followed his older stepbrother, Adam Farrar, in television advertising, starring in a commercial for the Matchbox car brand at the age of fourteen and subsequently participating in educational films. At the age of five, he was also part of the children's television series "Romper Room", but had to leave it as it was detrimental to him.
"1990 – 1991: Debut in television and cinema"
In 1990, he made his true television debut when he was cast to be a part of the "Parenthood" ensemble, a series based on the film of the same name. He then landed minor roles in several series, including "The New Lassie" and "Roseanne," as well as a brief part in "Santa Barbara." His work in "Parenthood" and "Santa Barbara" earned him a nomination for the Young Artist Award for Best Young Actor. His big screen debut came in 1991 with the science fiction and horror movie "Critters." Later on, he became a recurring member of the cast of the ABC sitcom "Growing Pains," playing Luke Brower. However, DiCaprio didn't achieve success in the film industry until 1992, when he was selected by Robert De Niro from among 400 young actors for the lead role in "This Boy's Life," which also starred Ellen Barkin and De Niro himself.
1993 – 1996
Later, in 1993, DiCaprio played the mentally disabled younger brother of Johnny Depp in "What's Eating Gilbert Grape." The film's director, Lasse Hallström, admitted that he initially sought a less attractive actor, but he decided on DiCaprio because he had become "the most observant actor" among all who auditioned. The film was a great financial and critical success, resulting in Leonardo being highly praised for his performance, which led to him being awarded the National Board of Review for Best Supporting Actor and nominated for an Academy Award and a Golden Globe. Subsequently, he had roles in films such as "The Quick and the Dead" (1995) and was one of the leads in "Romeo + Juliet" (1996).
But his big break came with director James Cameron, who offered him the lead male role in Titanic (1997), a movie that not only won a considerable number of Academy Awards but also became a social phenomenon. Afterwards, DiCaprio gained greater acceptance in the cinematic world, so he was part of numerous films such as:
The Man in the Iron Mask (1998)
The Beach (2000)
Catch Me If You Can (2002)
The Aviator (2004)
The Assassination of Richard Nixon (2004)
Blood Diamond (2006)
Gardener of Eden (2007)
Body of Lies (2008)
Orphan (2009, as producer)
Shutter Island (2010)
Inception (2010)
Django Unchained (2012)
The Great Gatsby (2013)
Runner Runner (2013)
The Wolf of Wall Street (2013)
The Revenant (2015)
The Audition (2015).
Curiosities
Interestingly, he was nominated for an Oscar five times: Best Supporting Actor for What's Eating Gilbert Grape, Best Actor for The Aviator, Blood Diamond and The Wolf of Wall Street. This generated a lot of jokes and talk of a supposed "curse" in Hollywood. But in 2015, he finally won the award thanks to his great performance in "The Revenant".
It should also be noted that DiCaprio is a committed environmentalist who has received praise from environmental groups for choosing to fly on commercial flights instead of private planes like most celebrities, and for driving an electric hybrid vehicle and having solar panels in his home.