Personal information
Full name

Jennifer Londoño Muriel

Birthdate

November 19, 1994

Age
28 years old
Occupation

Model, influencer, and digital content creator

Nationality

Colombian

Couple
Zodiac sign
Scorpio
Biography of Jenn Muriel
Jennifer Londoño Muriel (born November 19, 1994) is a Colombian-origin model, influencer, and digital content creator. Muriel began her modeling career in 2013, but gained fame on Instagram and YouTube through her jokes and challenges. She is currently known for her relationship with Youtuber and influencer Yeferson Cossio. Recently, she has ventured into the Onlyfans platform, where she is famous for her daring content.
Who is Jenn Muriel?
Jenn Muriel is the stage name of Jennifer Londoño Muriel, a Colombian-origin model, influencer, presenter, musical artist, and digital content creator. She was born and raised in Medellín, in a middle-class family. From a young age, Jenn showed an interest in music and currently knows how to play the piano and guitar. Her passion is pop and she is inspired by artists like Greeicy Rendón and Manuel Medrano.
Early career as a model
In 2013, Muriel began working as a professional model. During her early years, she participated in several beauty pageants, but stopped when she discovered her passion for tattoos. Currently, Muriel has several tattoos and is known for her "exotic woman" image. She has participated in multiple fashion shows and modeled for major sports and intimate clothing brands, such as Calvin Klein.
Her photos in swimsuits and tops are quite popular.
Jenn Muriel: Youtuber, Instagramer, and Tiktoker
Fame came suddenly to Jenn when she started on YouTube and then exploded on Instagram. Jenn was a presenter before becoming known on social media, where she is now famous for her challenge, vlog, and joke videos. In December 2021, Muriel had over 81,000 subscribers on YouTube, 3.8 million followers on Instagram, and 3.6 million on TikTok. On all three platforms, she is known for her collaborations and videos with her boyfriend Yeferson Cossio and sister-in-law Cintia Cossio, who frequently appear in her posts.
@jennmuriel

Mi chico me hizo una broma y mi perrito defendiéndome me dió 100 años de vida. 🤣🤣😍 / @yefersoncossio
On TikTok, Jenn is known for her dancing, challenges, and makeup skills.
Currently (2022), her YouTube channel has around 159,000 followers, although she is not very active on the platform individually.
Some of her most popular videos are: the cover of Manuel Medrano's song, "LA MUJER QUE BOTA FUEGO FT YEFERSON COSSIO"; and "CASI LO MATO BROMA PICANTE A MI CHICO" (I ALMOST KILLED HIM SPICY JOKE TO MY BOYFRIEND).
On the other hand, her Instagram account has 5.7 million followers in 2022. On TikTok, she has 4.7 million followers.
Jenn Muriel on Onlyfans
Muriel recently ventured into the Onlyfans platform, known for its adult content and subscription payment system. Like her sister-in-law Cintia, Jenn is famous on the platform for her sensual photos and videos. Her content is oriented towards the over-18 audience and currently the subscription to her account costs $20. Throughout 2021, Muriel became one of the site's new big promises.
Her photos in bodysuits and lingerie on Instagram have led many to her Onlyfans account.
Breakup and reconciliation with Yeferson Cossio
In March 2022, her partner Yeferson Cossio announced through an Instagram post the end of the relationship. In the post, Muriel's partner confirmed that the relationship had ended by mutual agreement and not due to infidelity rumors that arose after her photos with Victoria Merlano were made public. After almost 10 years of relationship, the two were looking for something different and decided to separate.
After the separation, both continued to spend time together and were often seen as close. However, neither denied or confirmed anything until the news of their reconciliation in April 2022. Then, Cossio and Muriel announced their reconciliation with a video on social media, where they appeared hugging and smiling while John Legend's song "All of me" played in the background.
A few months before the separation, in January, Muriel had shown her love by posting the following on Instagram:
"I know I love you because when you are happy I am twice as happy.

Leaving aside that you are my partner, I admire, respect and love the wonderful human being you are, you deserve the most wonderful things in life."
After the separation, Muriel bought a new house to live in, as she had been living with Cossio until then. This property was the result of their short separation.
Curiosities about Jenn Muriel
What did Jenn Muriel do before achieving fame?
Before becoming famous, Muriel worked as a waitress from Sunday to Sunday. Later, she became a model.
How many tattoos does Jenn Muriel have?
Muriel started getting tattoos at 18 years old and currently has more than 15 tattoos. Among her most well-known tattoos are: the Medusa, drawn on her back, and the landscapes and animals on her arms.
What is Jenn Muriel's car?
Currently, Muriel owns a Mustang Mach E4x, a model that is valued at around 400 million pesos and is exclusive in Colombia. The car is 100% electric. Muriel customized it to have her favorite color.
Other facts about Jenn Muriel
Many of her photos are taken by the photographer from Medellín, Sebastian Jimènez.
Between February and March 2022, she visited Europe with Cossio and her family.
She had to wear an orthopedic neck brace at her 15th birthday celebration due to an accident.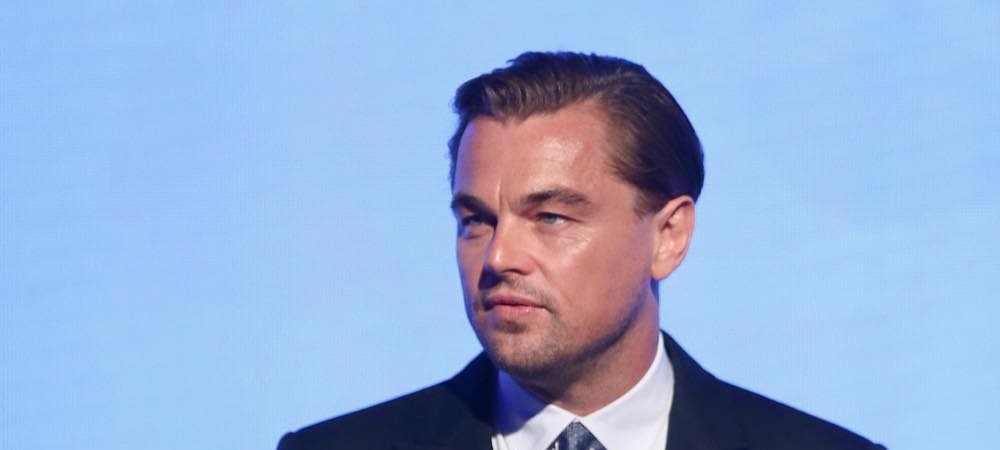 Biography of Leonardo DiCaprio
Leonardo Wilhelm DiCaprio is a renowned actor and film producer who has won numerous awards within the film industry. He was born on November 11, 1974, in Hollywood, Los Angeles, California, United States.
DiCaprio is an only child of Irmelin Indenbirken, a secretary born in Germany, and George DiCaprio, an underground comic artist and producer/distributor of comics. On his father's side, he has half-Italian (from Naples) and half-German (from Bavaria) ancestry. On the other hand, on his mother's side, his grandfather Wilhelm Indenbirken was German and his grandmother Helene Indenbirken was a German citizen born in Russia under the name Yelena Smirnova.
He was named Leonardo because, while his pregnant mother was looking closely at a painting by the great artist Leonardo da Vinci in a museum, DiCaprio gave a strong kick inside her belly. His parents divorced when he was only one year old, and they shared custody of Leonardo until 1997.
Studies, beginnings in acting.
As for his education, he did not attend university and only took basic courses at John Marshall High School in Los Angeles. His career in the world of image and acting began when he followed his older stepbrother, Adam Farrar, in television advertising, starring in a commercial for the Matchbox car brand at the age of fourteen and subsequently participating in educational films. At the age of five, he was also part of the children's television series "Romper Room", but had to leave it as it was detrimental to him.
"1990 – 1991: Debut in television and cinema"
In 1990, he made his true television debut when he was cast to be a part of the "Parenthood" ensemble, a series based on the film of the same name. He then landed minor roles in several series, including "The New Lassie" and "Roseanne," as well as a brief part in "Santa Barbara." His work in "Parenthood" and "Santa Barbara" earned him a nomination for the Young Artist Award for Best Young Actor. His big screen debut came in 1991 with the science fiction and horror movie "Critters." Later on, he became a recurring member of the cast of the ABC sitcom "Growing Pains," playing Luke Brower. However, DiCaprio didn't achieve success in the film industry until 1992, when he was selected by Robert De Niro from among 400 young actors for the lead role in "This Boy's Life," which also starred Ellen Barkin and De Niro himself.
1993 – 1996
Later, in 1993, DiCaprio played the mentally disabled younger brother of Johnny Depp in "What's Eating Gilbert Grape." The film's director, Lasse Hallström, admitted that he initially sought a less attractive actor, but he decided on DiCaprio because he had become "the most observant actor" among all who auditioned. The film was a great financial and critical success, resulting in Leonardo being highly praised for his performance, which led to him being awarded the National Board of Review for Best Supporting Actor and nominated for an Academy Award and a Golden Globe. Subsequently, he had roles in films such as "The Quick and the Dead" (1995) and was one of the leads in "Romeo + Juliet" (1996).
But his big break came with director James Cameron, who offered him the lead male role in Titanic (1997), a movie that not only won a considerable number of Academy Awards but also became a social phenomenon. Afterwards, DiCaprio gained greater acceptance in the cinematic world, so he was part of numerous films such as:
The Man in the Iron Mask (1998)
The Beach (2000)
Catch Me If You Can (2002)
The Aviator (2004)
The Assassination of Richard Nixon (2004)
Blood Diamond (2006)
Gardener of Eden (2007)
Body of Lies (2008)
Orphan (2009, as producer)
Shutter Island (2010)
Inception (2010)
Django Unchained (2012)
The Great Gatsby (2013)
Runner Runner (2013)
The Wolf of Wall Street (2013)
The Revenant (2015)
The Audition (2015).
Curiosities
Interestingly, he was nominated for an Oscar five times: Best Supporting Actor for What's Eating Gilbert Grape, Best Actor for The Aviator, Blood Diamond and The Wolf of Wall Street. This generated a lot of jokes and talk of a supposed "curse" in Hollywood. But in 2015, he finally won the award thanks to his great performance in "The Revenant".
It should also be noted that DiCaprio is a committed environmentalist who has received praise from environmental groups for choosing to fly on commercial flights instead of private planes like most celebrities, and for driving an electric hybrid vehicle and having solar panels in his home.