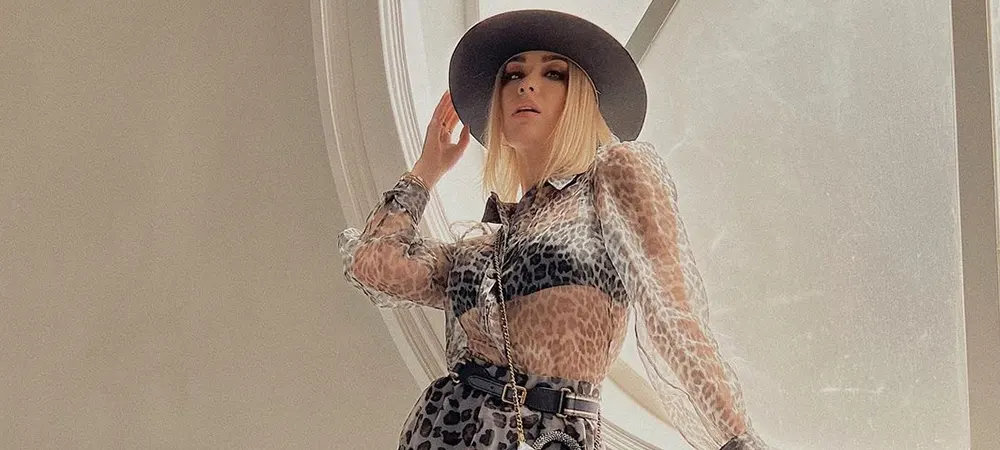 Personal information
Full name

Priscila Escoto

Birthdate

March 7, 1997

Age
25 years old
Occupation

Influencer, YouTuber, and entrepreneur

Nationality

Mexican

Height
1.67 m
Parents

Moisés Escoto

Zodiac sign
Pisces
Biography in other languages
Biography of Priscy Escoto
Priscila "Priscy" Escoto (March 7, 1997) is a Mexican influencer, YouTuber, and entrepreneur. She began blogging on social media in 2015. In 2020, she graduated with a Bachelor's degree in Law from the Tecnológico de Monterrey. She has also studied fashion and languages in France, Switzerland, and Germany. On social media, she is famous for her beauty and health content. Currently, she has over 2.3 million followers on TikTok; 840,000 followers on Instagram, and 78,000 subscribers on her YouTube channel.
Family
Escoto was born on March 7, 1997 in Monterrey, Nuevo León. Her father, Moisés Escoto, is a Jalisco-born businessman working in the real estate sector, and she developed an interest in fashion from her mother. She has a younger brother, Moises, who is studying business administration.
Education of Priscy Escoto
Escoto studied from high school to university at the Tecnológico de Monterrey. She began at the Tec in 2013, and in 2014 transferred to a boarding school in Germany to learn the language. She later studied in Switzerland, France, and Italy. In Switzerland, she attended the VOXEA SWISS private academy; in France, she attended the international school in Cannes, and in Italy, she attended the Scuola Leonardo da Vinci Firenze.
In 2020, she graduated with a Bachelor's degree in Law from the Tecnológico de Monterrey. She also holds several fashion certificates, such as fashion concept manager, fashion business, and stylist and image consultant.
Social Media Celebrity
In 2015, Escoto began her social media journey by posting beauty and fashion content on Instagram, and later on Snapchat. Her first YouTube video, "Get CREATIVE with your office looks," was uploaded in 2017. Since then, her popularity has grown, driven by her fame on TikTok, where she is known for her charisma, outfits, and fashion advice.
YouTube
Some of her most popular videos on YouTube include: "Closet Tour / Closet Tag"; "My Room Tour"; "The History of Lady Coppel"; "Luxury Brands at Coppel"; "My Favorite Luxury Bags"; "My Luxury Bag Collection Part 1"; and "Mom Tag". She has also recorded a Tag with her dad and a "Brother Tag".
Infidelity
In June 2022, Escoto became trending on TikTok by exposing her boyfriend's infidelity on the platform. Through a series of 3 videos, Escoto shared with her fans that she had discovered her boyfriend had cheated on her during a drunken night, thanks to some photographs and videos. The video quickly went viral, evoking empathy from her fans. In it, the influencer tells how her relationship with her partner had become toxic, slowly affecting her self-esteem.
Curiosities about Priscy Escoto
Her first name is Adriana.
Her favorite breed of dogs is Pomeranians.
She practices horseback riding and loves horses.
She doesn't like fish.
Her current favorite color is green.
Her favorite number is 7.
She loves the beach.
Her zodiac sign is Pisces.
She is a fan of Taylor Swift and the Harry Potter movie saga (though she hasn't read the books).
Her favorite alcoholic drink is Mezcal with Jamaica.
She played golf for nine years, even professionally.
She lived in San Antonio, Texas for a few years.
She doesn't consider herself a feminine girl.
She loves bags and has a large collection (video).
Her favorite luxury brands are Chanel and Dior.
She studied French and German and speaks English fluently.
She likes clothes with prints.
One of her favorite actresses is Anya Taylor-Joy.
Her all-time favorite series is "Gossip Girl".
She began blogging in 2015.
She owns the clothing brand RIVIERA RESORT WEAR (@riviera.rw).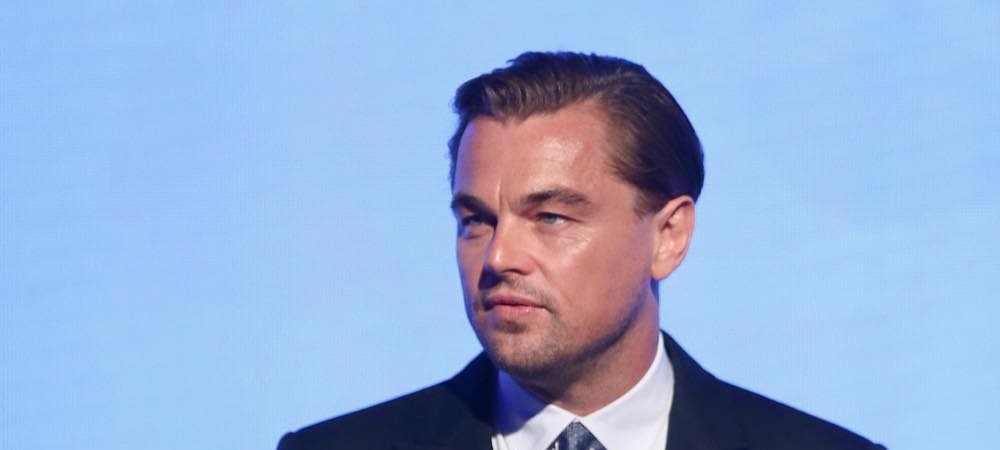 Biography of Leonardo DiCaprio
Leonardo Wilhelm DiCaprio is a renowned actor and film producer who has won numerous awards within the film industry. He was born on November 11, 1974, in Hollywood, Los Angeles, California, United States.
DiCaprio is an only child of Irmelin Indenbirken, a secretary born in Germany, and George DiCaprio, an underground comic artist and producer/distributor of comics. On his father's side, he has half-Italian (from Naples) and half-German (from Bavaria) ancestry. On the other hand, on his mother's side, his grandfather Wilhelm Indenbirken was German and his grandmother Helene Indenbirken was a German citizen born in Russia under the name Yelena Smirnova.
He was named Leonardo because, while his pregnant mother was looking closely at a painting by the great artist Leonardo da Vinci in a museum, DiCaprio gave a strong kick inside her belly. His parents divorced when he was only one year old, and they shared custody of Leonardo until 1997.
Studies, beginnings in acting.
As for his education, he did not attend university and only took basic courses at John Marshall High School in Los Angeles. His career in the world of image and acting began when he followed his older stepbrother, Adam Farrar, in television advertising, starring in a commercial for the Matchbox car brand at the age of fourteen and subsequently participating in educational films. At the age of five, he was also part of the children's television series "Romper Room", but had to leave it as it was detrimental to him.
"1990 – 1991: Debut in television and cinema"
In 1990, he made his true television debut when he was cast to be a part of the "Parenthood" ensemble, a series based on the film of the same name. He then landed minor roles in several series, including "The New Lassie" and "Roseanne," as well as a brief part in "Santa Barbara." His work in "Parenthood" and "Santa Barbara" earned him a nomination for the Young Artist Award for Best Young Actor. His big screen debut came in 1991 with the science fiction and horror movie "Critters." Later on, he became a recurring member of the cast of the ABC sitcom "Growing Pains," playing Luke Brower. However, DiCaprio didn't achieve success in the film industry until 1992, when he was selected by Robert De Niro from among 400 young actors for the lead role in "This Boy's Life," which also starred Ellen Barkin and De Niro himself.
1993 – 1996
Later, in 1993, DiCaprio played the mentally disabled younger brother of Johnny Depp in "What's Eating Gilbert Grape." The film's director, Lasse Hallström, admitted that he initially sought a less attractive actor, but he decided on DiCaprio because he had become "the most observant actor" among all who auditioned. The film was a great financial and critical success, resulting in Leonardo being highly praised for his performance, which led to him being awarded the National Board of Review for Best Supporting Actor and nominated for an Academy Award and a Golden Globe. Subsequently, he had roles in films such as "The Quick and the Dead" (1995) and was one of the leads in "Romeo + Juliet" (1996).
But his big break came with director James Cameron, who offered him the lead male role in Titanic (1997), a movie that not only won a considerable number of Academy Awards but also became a social phenomenon. Afterwards, DiCaprio gained greater acceptance in the cinematic world, so he was part of numerous films such as:
The Man in the Iron Mask (1998)
The Beach (2000)
Catch Me If You Can (2002)
The Aviator (2004)
The Assassination of Richard Nixon (2004)
Blood Diamond (2006)
Gardener of Eden (2007)
Body of Lies (2008)
Orphan (2009, as producer)
Shutter Island (2010)
Inception (2010)
Django Unchained (2012)
The Great Gatsby (2013)
Runner Runner (2013)
The Wolf of Wall Street (2013)
The Revenant (2015)
The Audition (2015).
Curiosities
Interestingly, he was nominated for an Oscar five times: Best Supporting Actor for What's Eating Gilbert Grape, Best Actor for The Aviator, Blood Diamond and The Wolf of Wall Street. This generated a lot of jokes and talk of a supposed "curse" in Hollywood. But in 2015, he finally won the award thanks to his great performance in "The Revenant".
It should also be noted that DiCaprio is a committed environmentalist who has received praise from environmental groups for choosing to fly on commercial flights instead of private planes like most celebrities, and for driving an electric hybrid vehicle and having solar panels in his home.