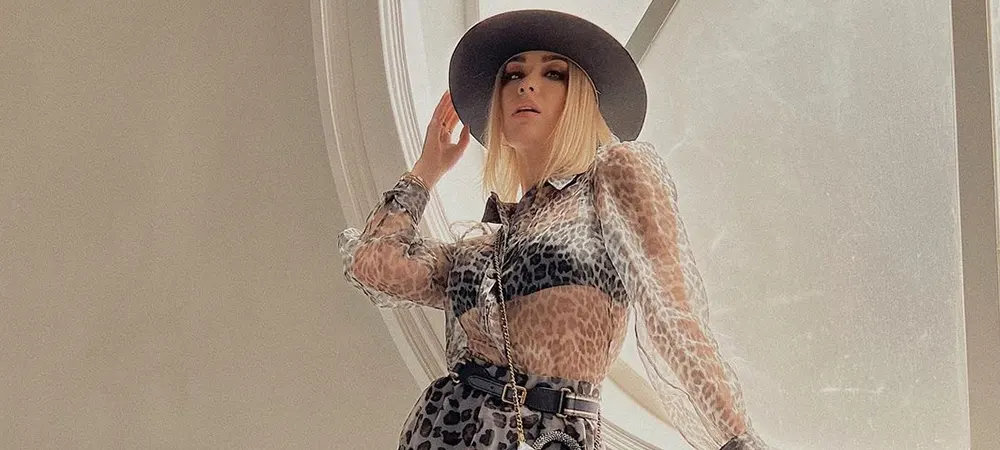 Personal information
Full name

Priscila Escoto

Birthdate

March 7, 1997

Age
25 years old
Occupation

Influencer, YouTuber, and entrepreneur

Nationality

Mexican

Height
1.67 m
Parents

Moisés Escoto

Zodiac sign
Pisces
Biography in other languages
Biography of Priscy Escoto
Priscila "Priscy" Escoto (March 7, 1997) is a Mexican influencer, YouTuber, and entrepreneur. She began blogging on social media in 2015. In 2020, she graduated with a Bachelor's degree in Law from the Tecnológico de Monterrey. She has also studied fashion and languages in France, Switzerland, and Germany. On social media, she is famous for her beauty and health content. Currently, she has over 2.3 million followers on TikTok; 840,000 followers on Instagram, and 78,000 subscribers on her YouTube channel.
Family
Escoto was born on March 7, 1997 in Monterrey, Nuevo León. Her father, Moisés Escoto, is a Jalisco-born businessman working in the real estate sector, and she developed an interest in fashion from her mother. She has a younger brother, Moises, who is studying business administration.
Education of Priscy Escoto
Escoto studied from high school to university at the Tecnológico de Monterrey. She began at the Tec in 2013, and in 2014 transferred to a boarding school in Germany to learn the language. She later studied in Switzerland, France, and Italy. In Switzerland, she attended the VOXEA SWISS private academy; in France, she attended the international school in Cannes, and in Italy, she attended the Scuola Leonardo da Vinci Firenze.
In 2020, she graduated with a Bachelor's degree in Law from the Tecnológico de Monterrey. She also holds several fashion certificates, such as fashion concept manager, fashion business, and stylist and image consultant.
Social Media Celebrity
In 2015, Escoto began her social media journey by posting beauty and fashion content on Instagram, and later on Snapchat. Her first YouTube video, "Get CREATIVE with your office looks," was uploaded in 2017. Since then, her popularity has grown, driven by her fame on TikTok, where she is known for her charisma, outfits, and fashion advice.
YouTube
Some of her most popular videos on YouTube include: "Closet Tour / Closet Tag"; "My Room Tour"; "The History of Lady Coppel"; "Luxury Brands at Coppel"; "My Favorite Luxury Bags"; "My Luxury Bag Collection Part 1"; and "Mom Tag". She has also recorded a Tag with her dad and a "Brother Tag".
Infidelity
In June 2022, Escoto became trending on TikTok by exposing her boyfriend's infidelity on the platform. Through a series of 3 videos, Escoto shared with her fans that she had discovered her boyfriend had cheated on her during a drunken night, thanks to some photographs and videos. The video quickly went viral, evoking empathy from her fans. In it, the influencer tells how her relationship with her partner had become toxic, slowly affecting her self-esteem.
Curiosities about Priscy Escoto
Her first name is Adriana.
Her favorite breed of dogs is Pomeranians.
She practices horseback riding and loves horses.
She doesn't like fish.
Her current favorite color is green.
Her favorite number is 7.
She loves the beach.
Her zodiac sign is Pisces.
She is a fan of Taylor Swift and the Harry Potter movie saga (though she hasn't read the books).
Her favorite alcoholic drink is Mezcal with Jamaica.
She played golf for nine years, even professionally.
She lived in San Antonio, Texas for a few years.
She doesn't consider herself a feminine girl.
She loves bags and has a large collection (video).
Her favorite luxury brands are Chanel and Dior.
She studied French and German and speaks English fluently.
She likes clothes with prints.
One of her favorite actresses is Anya Taylor-Joy.
Her all-time favorite series is "Gossip Girl".
She began blogging in 2015.
She owns the clothing brand RIVIERA RESORT WEAR (@riviera.rw).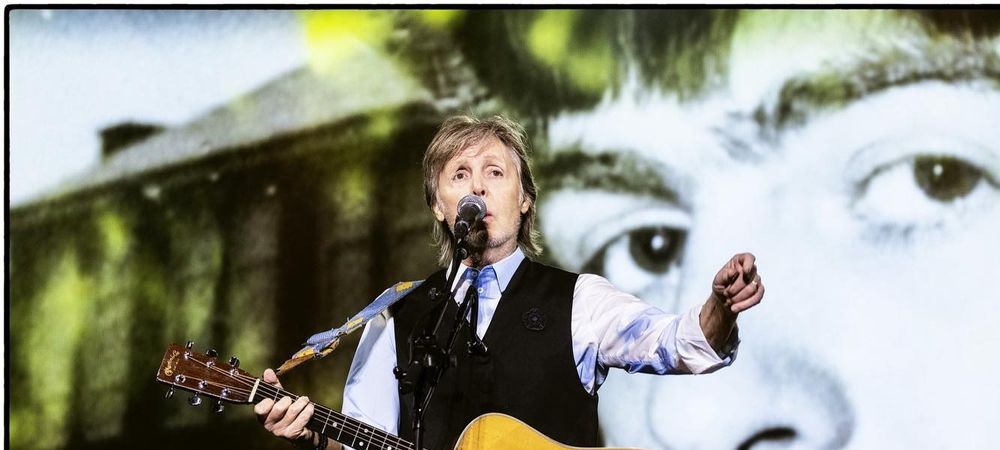 Biography of Paul McCartney
Paul McCartney (born June 18, 1942) is a singer. He was born in Liverpool, England. His mother, Mary Patricia, was a nurse, while his father, James McCartney, was a volunteer firefighter. During Paul's birth, his father was not present as he was fighting in the Battle of England during World War II. Paul grew up in a religious and strict environment, with his mother Catholic and his father Protestant, but later became agnostic. After returning from the war, his father devoted himself to selling cleaning products and, in his free time, played in bars.
Death of his mother
That's why his son developed a deep love for music. He stood out in school for his intelligence and discipline and studied at Liverpool Institute secondary school, a good free secondary school. In 1954, he met George Harrison, with whom he quickly formed a strong friendship. At the time, McCartney's mother was the one who kept the household and for work reasons they moved to Allerton, where they lived until 1964. On October 31, 1956, when McCartney was 14 years old, his mother died from a stroke.
After his mother's death, McCartney was devastated. It took some time for him to return to normal. His father saw music as a refuge to help his son feel better, so he took him to listen to the Jim Mac's Jazz Band, where his father played trumpet or piano. He also gave him a trumpet, but when rock and roll became popular, he chose an acoustic guitar. The first song he composed was "I Lost My Little Girl" on that guitar, a Zenith. He also composed "When I'm Sixty-Four" on the home piano.
1957 – Met John Lennon
He met Lennon on July 6th, 1957. McCartney joined The Quarrymen, a school band led by Lennon, in 1958 as the lead guitarist. The band mixed rock and roll and skiffle, a popular music style, with jazz and blues. After several name changes, the band decided to call themselves The Beatles in August 1960 and recruited drummer Pete Best for their move to Hamburg. In 1961, one of its members, Sutcliffe, left the band and McCartney was forced to take over as bassist. They recorded as a backing band for English singer Tony Sheridan on the single My Bonnie.
1963 – "Beatlemania"
They managed to attract the attention of Brian Epstein, who became their manager in January 1962 and a key figure in their later success. With their first hit, "Love Me Do" in 1963, the "Beatlemania" began. John Lennon and Paul wrote a large number of songs together, but later their egos collided and they preferred to write separately. In 1970, The Beatles disbanded. But Paul continued his successful career with songs that reached number one. He recorded his first solo LP, "McCartney", with songs very different from those that Lennon would write, with commercial melodies for varied tastes.
1980 – Paul McCartney Guinness Records
In 1980, he entered the Guinness Book of Records as the highest-selling songwriter in the world. His theme Yesterday, one of the most celebrated by The Beatles, has around 2,500 versions in the most diverse musical styles. Some of his solo hits are: Uncle Albert/Admiral Halsey, Live and Let Die for the James Bond film received the Oscar for best musical theme; Coming Up from his solo album Paul McCartney II. He joined George Martin and Ringo Starr in 1982 for the recording of Tug of War. On Press to play, his next album, was recorded with Eric Stewart.
Awards, arrest, record.
Winner of 18 Grammy Awards, including two Lifetime Achievement Grammy Awards (one with the Beatles and another as a solo artist). He is a vegetarian and an animal rights advocate. He was arrested for marijuana possession in Tokyo in 1980 and was briefly in jail. He participated in the "Live Aid" concert against hunger in Ethiopia in 1985. In 1990, he achieved the record for the largest attendance at a concert with 184,000 people in Rio de Janeiro. Since 1997 he is Sir Paul McCartney, invested as a knight by Queen Elizabeth II.
2013 – Other awards, marriages.
On February 10, 2013, he received a Grammy for "Best Traditional Pop Album" for his album "Kisses On The Bottom". Later, he received a special award from PRS for Music in commemoration of the 50th anniversary of the composition of his most famous song, "Yesterday". These songs, as well as "And I Love Her," "You Will Not See Me," and "I'm Looking Through You," were written inspired by his relationship with British actress Jane Asher. After five years of engagement, the couple broke up due to his infidelity with Francie Schwartz. He married Linda Eastman on March 12, 1969, and together they formed the musical group Wings after the dissolution of the Beatles. In 1999, he presented his collection of poems entitled "Blackbird Singing: Poems and Lyrics (1965-1999)". After the death of his wife, McCartney experienced deep sadness.
In 2002, Paul McCartney married former model Heather Mills in an Irish castle. After a long legal battle in the London Supreme Court, in 2008 Mills was authorized to collect one fifth of the 250 million dollars she had demanded from McCartney for their four-year marriage. In 2011, McCartney married Nancy Shevell in a civil ceremony in London on October 9th of that year.
Relevant aspects of his life and musical career
With 60 gold records and the sale of over 100 million albums and singles as a solo artist and with The Beatles, McCartney is recognized as one of the most successful composers and artists of all time.
As a solo artist in 1999 and as a member of The Beatles in 1988, he has been inducted into the Rock and Roll Hall of Fame twice.
As a solo artist and with The Beatles, he has been recognized with twenty-one Grammy Awards.
32 of the songs that McCartney has written or co-written have reached number one on the Billboard Hot 100.
As of 2014, he had sold over 15 million certified units by the RIAA in the United States.
In 1997, McCartney was elevated to the rank of knight for his services to music.
In 1965, McCartney, Lennon, Harrison and Starr were named members of the Order of the British Empire.
He has been married three times and is the father of five children.
He has participated in projects to help international charities related to issues such as animal rights, seal hunting, landmine cleaning, vegetarianism, poverty and musical education.
He ranks 11th on Rolling Stone's list of 100 Greatest Singers.
He ranks first on Rolling Stone's list of 100 Greatest Artists as a member of The Beatles.
He ranks third on Rolling Stone's list of 100 Greatest Bassists.
Only surpassed by Bob Dylan, he ranks second on Rolling Stone's list of 100 Greatest Songwriters.