Angelina Jolie Biography
Angelina Jolie Voight is an actress, philanthropist, model, scriptwriter, director and activist for the rights of American women, known for her versatility when playing any role or directing a film. She was born in Los Angeles, United States on June 4, 1975, and is the daughter of artists Jon Voight and Marcheline Bertrand. Since she was a child, she became interested in acting, as she grew up watching her parents perform in that profession. While attending high school, she simultaneously received theater classes.
At age of 15, she started working as a model, gaining fame little by little for her excellent body, touring the United States and Europe; In addition, she was hired to be part of music videos of artists such as Meat Loaf, Antonello Venditti and Lenny Kravitz. In 1991, she decided to return to the theater and performed her first role as a German in "Dominatrix." Before formally starting her professional career, Angelina Jolie appeared in five of her brother's films.
In 1993 she began her professional career as an actress, starring in the movie "Cyborg 2" where she played the role of Casella Reese, a human-robot created to seduce the rivals of the manufacturer. Her first leading role in Hollywood was in the year 1995 in the film "Hackers" where she played the role of "Kate Libby."
For the year 1996, she was part of the comedy "Love Is All There Is" (a modern adaptation of Romeo and Juliet) where she played the role of "Gina Malacici." In that same year, Jolie was part of films such as "Foxfire" playing the role of "Margret Sadovsky," "Playing God" and "True Women." In addition, she played the role of a stripper in the video Anybody Seen My Baby? from The Rolling Stones.
Her first marriage occurred on March 28, 1996, when she married British actor Jonny Lee Miller, her co-worker in the movie Hackers; however, a year later they separated.
In 1997, she played the role of Cornelia Wallace in the movie "George Wallace" a film that won her a Golden Globe Award. In addition, she starred in the movie "GIA" an HBO production where she made the role of a supermodel of the 80s; for the excellent work done in the film, she won second Golden Globe and an Actors Guild Award. After GIA, Angelina Jolie moved to New York and stopped acting for a short time and enrolled at New York University to study film and writing.
Angelina Jolie returned to acting in 1998 when she played the role of "Gloria McNeary" in the movie "Hell's Kitchen" in that same year, she starred in the movie Playing with the Heart. She also won the Breakthrough Award from the National Review Board.
She was the protagonist of the movie "Out of control" (1998), where she played a seductive woman. That same year, she worked with Denzel Washington in "The Bone Collector" which was the first commercial success of the actress, where she played "Amelia Donaghy" a police officer.
In 1999, she played the role of "Lisa Rowe" ​​in the production "Interrupted Innocence" a film that helped Angelina Jolie gradually position herself in Hollywood. In that same year, she won a Golden Globe Award, a Screen Actors Guild Award and an Oscar for Best Supporting Actress. A year later, she participated in the movie "60 seconds" where she played "Sara Wayland."
On May 5, 2000, she married American actor Billy Bob Thornton, with whom she stayed until 2003.
The blockbuster in the movies where Angelina Jolie performed came in 2001 when she played "Lara Croft" in the movie "Lara Croft: Tomb Raider" for the performance in that role the actress was highly praised and was already considered an international star. In that same year, she was the star along with Antonio Banderas of the film "Pecado original", a production that was not successful and was widely criticized.
For the year 2002, she played "Lanie Kerrigan" in "Seven days and one life." Angelina Jolie returned to interpret "Lara Croft" in 2003, in the film titled "Lara Croft Tomb Raider: The Cradle of Life." In that same year, she starred in the movie "Amar peligrosamente".
In 2004, the actress starred with Ethan Hawke, the movie "Vidas Ajenas." That same year, she performed the voice of "Lola" an angelfish for the movie "Shark Tale." She was also part of the cast of the movie "Alexander the Great." A year later, her participation in the film "Mr. and Mrs. Smith" which was her biggest commercial success.
For the year 2006, Angelina was in the movie "The Good Shepherd" where she played the role of "Margaret Russell" the careless wife of  "Wilson."
The success as an actress led her to stardom, so she decided to break the schemes and launch herself as director. Her debut in the direction of a film was in 2007, in the document such "A Place in Time" which was about what life is like in 27 different locations in the world in just one week. In that same year, she was the protagonist of the movie "A Mighty Heart."
In 2008 she was part of the movie "Wanted" and contributed her voice for the children's movie "Kun Fu Panda." A year later, Angelina Jolie played a CIA agent, accused of being a Russian spy in the movie "Salt." For the year 2010 starred in "The Tourist" along with Johnny Depp. For her work in the film, Angelina Jolie won a Teen Choice Award and was nominated for a Golden Globe Award and a People's Choice Award. In that same year, Vanity Fair magazine published the list of Top 40 celebrities in Hollywood with more income throughout 2010, where Angelina occupies the position 21.
In 2011, Angelina Jolie premiered her first film as director and screenwriter "In the Land of Blood and Honey" based on the Bosnian War. In April 2012, Angelina Jolie and Brad Pitt announced their commitment, after seven years together. After three and a half years of absence in the cinema, she returned in 2014 starring in the film Maleficent, a version of the film Sleeping Beauty (1959). In that same year, she released her second film as director entitled "Invincible" This film had 3 Oscar nominations.
On August 28, 2014, People Magazine reported that Angelina and Brad Pitt had been married on August 23 in a small parish of Miraval Castle. For the month of March 2015, after a medical checkup was diagnosed with early signs of ovarian cancer, so she underwent preventive removal of her ovaries and fallopian tubes after learning that he had a 50% chance of developing ovarian cancer. The operation caused premature menopause.
HUMANITARIAN WORK
Angelina Jolie became interested in global poverty since the recording in Cambodia of the film Tomb Raider, so she began to learn about the international hotbeds of tension. In this way, she undertook trips to Sierra Leone and Tanzania. Thanks to the great interest of the actress, on August 27, 2001, the United Nations High Commissioner for Refugees (UNHCR) named her Goodwill Ambassador.
In her first three years as an Ambassador, Angelina focused on field missions, visiting several war refugees and internally displaced persons (IDP) around the world. In 2002, she visited Tham Hin, a refugee camp in Thailand, Colombian refugees in Ecuador, and then traveled to various UNHCR facilities in Kosovo, including a visit to the Kakuma refugee camp in Kenya. Angelina Jolie was part of a six-day mission in Tanzania in 2003, where she traveled to the western border of that country; more exactly to the camps of the Congolese refugees. Her first trip from the United Nations went to the United States, where she visited Arizona and arrived at the detained asylum seekers.
In June 2004, she traveled to Chad to visit border sites and visited several refugee camps that had fled the fighting in the west of the Sudanese region of Darfur. By 2005, the actress visited the Afghan refugee camps in Pakistan, and also met with the president and the prime minister of that country. In that same year, she founded the National Center for Refugees and Immigrant Children, an organization that provides free assistance to asylum-seeking children who lack legal representation.
She spent Christmas in 2006 with Colombian refugees in San José, Costa Rica. A year later, she returned to Chad to assess the deteriorating security of Darfur refugees; she also made her first visit to Iraq, where she met with Iraqi refugees and also with US military forces. In 2006, Angelina Jolie announced the creation of the Jolie / Pitt Foundation, with the objective of seeking donations to the global action for the children. She is also co-chair of the Association of Education for Children of the Armed Conflict, founded by the global initiative in 2006, which helps finance education programs for children affected by some type of armed conflict.
For her humanitarian work, she has received awards like: In 2003, she was the first beneficiary of the newly created United Nations Correspondents Association. In 2005, she was awarded the UNA-USA World Humanitarian Prize. On August 12, 2005, the King of Cambodia, Norodom Sihamoni, granted her the Cambodian citizenship for its conservation work of the country. For the year 2007, Angelina Jolie became a member of the Council of Foreign Relations 69 and received the Freedom Award, granted by the International Rescue Committee. In 2012, UNHCR named her the Special Envoy of the High Commissioner, with the responsibility to focus on large-scale crises that they are causing massive displacements of people.
FIGHT AGAINST SEXUAL VIOLENCE IN THE WARS
For the month of October 2014, Angelina Jolie was awarded the title of "maid of honor" by Queen Elizabeth II, thanks to her campaign to try to end sexual violence in war zones and for her services to the foreign policy of the United Kingdom. In September 2015, Arminka Helic and Angelina Jolie jointly signed an article for the New York Times calling for a diplomatic path to help resolve the conflict in Syria. For the month of May in 2016, several media outlets reported that Angelina Jolie was preparing to make the leap to politics with Arminka Helic, her new counselor.
FILMOGRAPHY
Lookin 'to Get Out: 1982.
Cyborg 2: 1993.
Hackers: 1995.
Without evidence: 1995.
Love Is All There Is: 1996.
Young misunderstood: 1996.
The desert moon: 1996.
George Wallace: 1997.
Playing God: 1997.
True Women: 1997.
Playing with the heart: 1998
The kitchen of hell: 1998.
Gia: 1998.
Interrupted innocence: 1999.
Pushing Tin: 1999.
The bones collector: 1999.
60 seconds: 2000.
Lara Croft: Tomb Raider: 2001
Original fish: 2001.
One life in seven days: 2002.
Lara Croft Tomb Raider: The cradle of life: 2003.
Beyond the borders: 2003.
Taking Lives: 2004.
Sky Captain and the world of tomorrow: 2004.
The Shark Tale: 2004.
Alejandro Magno: 2004.
Mr. and Mrs. Smith: 2005.
The Good Shepherd: 2006.
An invincible heart: 2007.
Beowulf: 2007.
Kung Fu Panda: 2008.
Wanted: 2008.
Exchange: 2008.
Salt: 2010.
The tourist: 2010.
Kung Fu Panda 2: 2011.
In the land of blood and honey: 2011
Unbroken: 2014.
Maleficent: 2014.
By the Sea: 2015.
Kung Fu Panda 3: 2016.
Maleficent 2: 2017.
AWARDS
Satellite Award for Best Miniseries Actress or film for television, for the movie Gia: 1998.
Golden Globe Award for Best Supporting Actress, series, miniseries or telefilm, for the movie George Wallace: 1998.
Oscar Award for Best Supporting Actress in the film Interrupted Innocence: 1999.
Golden Globe Award for Best Actress – Miniseries or telefilm, by Gia: 1999.
Awards from the Actors Guild for Best Actress – Miniseries or telefilm, by Gia: 1999.
Golden Globe Award for Best Supporting Actress, for Interrupted Innocence: 2000.
The syndicate of Actors Award to Best Supporting Actress, for Interrupted Innocence: 2000.
Premio Satélite Awards by Best Actress – Drama, in the film Changeling: 2008.
Saturn Award for Best Actress, for the film Changeling: 2009.
Humanitarian Award Jean Hersholt (Oscar Award): 2013.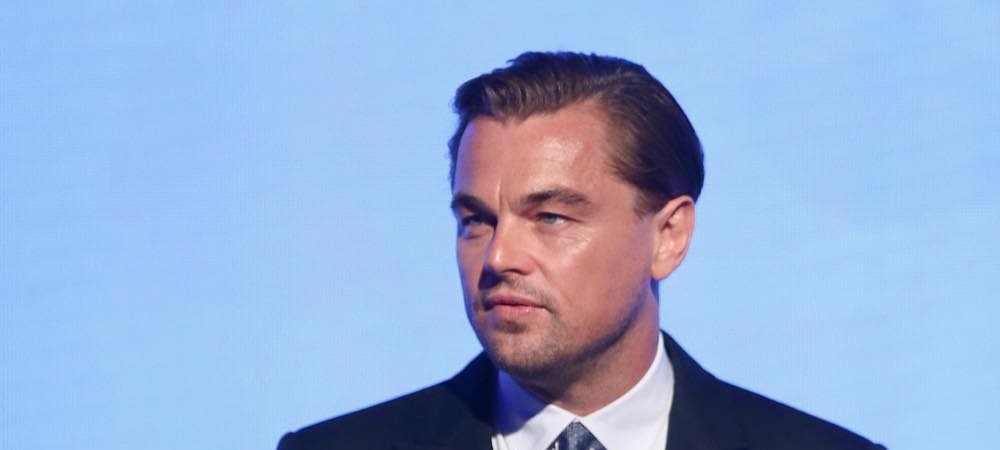 Biography of Leonardo DiCaprio
Leonardo Wilhelm DiCaprio is a renowned actor and film producer who has won numerous awards within the film industry. He was born on November 11, 1974, in Hollywood, Los Angeles, California, United States.
DiCaprio is an only child of Irmelin Indenbirken, a secretary born in Germany, and George DiCaprio, an underground comic artist and producer/distributor of comics. On his father's side, he has half-Italian (from Naples) and half-German (from Bavaria) ancestry. On the other hand, on his mother's side, his grandfather Wilhelm Indenbirken was German and his grandmother Helene Indenbirken was a German citizen born in Russia under the name Yelena Smirnova.
He was named Leonardo because, while his pregnant mother was looking closely at a painting by the great artist Leonardo da Vinci in a museum, DiCaprio gave a strong kick inside her belly. His parents divorced when he was only one year old, and they shared custody of Leonardo until 1997.
Studies, beginnings in acting.
As for his education, he did not attend university and only took basic courses at John Marshall High School in Los Angeles. His career in the world of image and acting began when he followed his older stepbrother, Adam Farrar, in television advertising, starring in a commercial for the Matchbox car brand at the age of fourteen and subsequently participating in educational films. At the age of five, he was also part of the children's television series "Romper Room", but had to leave it as it was detrimental to him.
"1990 – 1991: Debut in television and cinema"
In 1990, he made his true television debut when he was cast to be a part of the "Parenthood" ensemble, a series based on the film of the same name. He then landed minor roles in several series, including "The New Lassie" and "Roseanne," as well as a brief part in "Santa Barbara." His work in "Parenthood" and "Santa Barbara" earned him a nomination for the Young Artist Award for Best Young Actor. His big screen debut came in 1991 with the science fiction and horror movie "Critters." Later on, he became a recurring member of the cast of the ABC sitcom "Growing Pains," playing Luke Brower. However, DiCaprio didn't achieve success in the film industry until 1992, when he was selected by Robert De Niro from among 400 young actors for the lead role in "This Boy's Life," which also starred Ellen Barkin and De Niro himself.
1993 – 1996
Later, in 1993, DiCaprio played the mentally disabled younger brother of Johnny Depp in "What's Eating Gilbert Grape." The film's director, Lasse Hallström, admitted that he initially sought a less attractive actor, but he decided on DiCaprio because he had become "the most observant actor" among all who auditioned. The film was a great financial and critical success, resulting in Leonardo being highly praised for his performance, which led to him being awarded the National Board of Review for Best Supporting Actor and nominated for an Academy Award and a Golden Globe. Subsequently, he had roles in films such as "The Quick and the Dead" (1995) and was one of the leads in "Romeo + Juliet" (1996).
But his big break came with director James Cameron, who offered him the lead male role in Titanic (1997), a movie that not only won a considerable number of Academy Awards but also became a social phenomenon. Afterwards, DiCaprio gained greater acceptance in the cinematic world, so he was part of numerous films such as:
The Man in the Iron Mask (1998)
The Beach (2000)
Catch Me If You Can (2002)
The Aviator (2004)
The Assassination of Richard Nixon (2004)
Blood Diamond (2006)
Gardener of Eden (2007)
Body of Lies (2008)
Orphan (2009, as producer)
Shutter Island (2010)
Inception (2010)
Django Unchained (2012)
The Great Gatsby (2013)
Runner Runner (2013)
The Wolf of Wall Street (2013)
The Revenant (2015)
The Audition (2015).
Curiosities
Interestingly, he was nominated for an Oscar five times: Best Supporting Actor for What's Eating Gilbert Grape, Best Actor for The Aviator, Blood Diamond and The Wolf of Wall Street. This generated a lot of jokes and talk of a supposed "curse" in Hollywood. But in 2015, he finally won the award thanks to his great performance in "The Revenant".
It should also be noted that DiCaprio is a committed environmentalist who has received praise from environmental groups for choosing to fly on commercial flights instead of private planes like most celebrities, and for driving an electric hybrid vehicle and having solar panels in his home.