Angelina Jolie Biography
Angelina Jolie Voight is an actress, philanthropist, model, scriptwriter, director and activist for the rights of American women, known for her versatility when playing any role or directing a film. She was born in Los Angeles, United States on June 4, 1975, and is the daughter of artists Jon Voight and Marcheline Bertrand. Since she was a child, she became interested in acting, as she grew up watching her parents perform in that profession. While attending high school, she simultaneously received theater classes.
At age of 15, she started working as a model, gaining fame little by little for her excellent body, touring the United States and Europe; In addition, she was hired to be part of music videos of artists such as Meat Loaf, Antonello Venditti and Lenny Kravitz. In 1991, she decided to return to the theater and performed her first role as a German in "Dominatrix." Before formally starting her professional career, Angelina Jolie appeared in five of her brother's films.
In 1993 she began her professional career as an actress, starring in the movie "Cyborg 2" where she played the role of Casella Reese, a human-robot created to seduce the rivals of the manufacturer. Her first leading role in Hollywood was in the year 1995 in the film "Hackers" where she played the role of "Kate Libby."
For the year 1996, she was part of the comedy "Love Is All There Is" (a modern adaptation of Romeo and Juliet) where she played the role of "Gina Malacici." In that same year, Jolie was part of films such as "Foxfire" playing the role of "Margret Sadovsky," "Playing God" and "True Women." In addition, she played the role of a stripper in the video Anybody Seen My Baby? from The Rolling Stones.
Her first marriage occurred on March 28, 1996, when she married British actor Jonny Lee Miller, her co-worker in the movie Hackers; however, a year later they separated.
In 1997, she played the role of Cornelia Wallace in the movie "George Wallace" a film that won her a Golden Globe Award. In addition, she starred in the movie "GIA" an HBO production where she made the role of a supermodel of the 80s; for the excellent work done in the film, she won second Golden Globe and an Actors Guild Award. After GIA, Angelina Jolie moved to New York and stopped acting for a short time and enrolled at New York University to study film and writing.
Angelina Jolie returned to acting in 1998 when she played the role of "Gloria McNeary" in the movie "Hell's Kitchen" in that same year, she starred in the movie Playing with the Heart. She also won the Breakthrough Award from the National Review Board.
She was the protagonist of the movie "Out of control" (1998), where she played a seductive woman. That same year, she worked with Denzel Washington in "The Bone Collector" which was the first commercial success of the actress, where she played "Amelia Donaghy" a police officer.
In 1999, she played the role of "Lisa Rowe" ​​in the production "Interrupted Innocence" a film that helped Angelina Jolie gradually position herself in Hollywood. In that same year, she won a Golden Globe Award, a Screen Actors Guild Award and an Oscar for Best Supporting Actress. A year later, she participated in the movie "60 seconds" where she played "Sara Wayland."
On May 5, 2000, she married American actor Billy Bob Thornton, with whom she stayed until 2003.
The blockbuster in the movies where Angelina Jolie performed came in 2001 when she played "Lara Croft" in the movie "Lara Croft: Tomb Raider" for the performance in that role the actress was highly praised and was already considered an international star. In that same year, she was the star along with Antonio Banderas of the film "Pecado original", a production that was not successful and was widely criticized.
For the year 2002, she played "Lanie Kerrigan" in "Seven days and one life." Angelina Jolie returned to interpret "Lara Croft" in 2003, in the film titled "Lara Croft Tomb Raider: The Cradle of Life." In that same year, she starred in the movie "Amar peligrosamente".
In 2004, the actress starred with Ethan Hawke, the movie "Vidas Ajenas." That same year, she performed the voice of "Lola" an angelfish for the movie "Shark Tale." She was also part of the cast of the movie "Alexander the Great." A year later, her participation in the film "Mr. and Mrs. Smith" which was her biggest commercial success.
For the year 2006, Angelina was in the movie "The Good Shepherd" where she played the role of "Margaret Russell" the careless wife of "Wilson."
The success as an actress led her to stardom, so she decided to break the schemes and launch herself as director. Her debut in the direction of a film was in 2007, in the document such "A Place in Time" which was about what life is like in 27 different locations in the world in just one week. In that same year, she was the protagonist of the movie "A Mighty Heart."
In 2008 she was part of the movie "Wanted" and contributed her voice for the children's movie "Kun Fu Panda." A year later, Angelina Jolie played a CIA agent, accused of being a Russian spy in the movie "Salt." For the year 2010 starred in "The Tourist" along with Johnny Depp. For her work in the film, Angelina Jolie won a Teen Choice Award and was nominated for a Golden Globe Award and a People's Choice Award. In that same year, Vanity Fair magazine published the list of Top 40 celebrities in Hollywood with more income throughout 2010, where Angelina occupies the position 21.
In 2011, Angelina Jolie premiered her first film as director and screenwriter "In the Land of Blood and Honey" based on the Bosnian War. In April 2012, Angelina Jolie and Brad Pitt announced their commitment, after seven years together. After three and a half years of absence in the cinema, she returned in 2014 starring in the film Maleficent, a version of the film Sleeping Beauty (1959). In that same year, she released her second film as director entitled "Invincible" This film had 3 Oscar nominations.
On August 28, 2014, People Magazine reported that Angelina and Brad Pitt had been married on August 23 in a small parish of Miraval Castle. For the month of March 2015, after a medical checkup was diagnosed with early signs of ovarian cancer, so she underwent preventive removal of her ovaries and fallopian tubes after learning that he had a 50% chance of developing ovarian cancer. The operation caused premature menopause.
HUMANITARIAN WORK
Angelina Jolie became interested in global poverty since the recording in Cambodia of the film Tomb Raider, so she began to learn about the international hotbeds of tension. In this way, she undertook trips to Sierra Leone and Tanzania. Thanks to the great interest of the actress, on August 27, 2001, the United Nations High Commissioner for Refugees (UNHCR) named her Goodwill Ambassador.
In her first three years as an Ambassador, Angelina focused on field missions, visiting several war refugees and internally displaced persons (IDP) around the world. In 2002, she visited Tham Hin, a refugee camp in Thailand, Colombian refugees in Ecuador, and then traveled to various UNHCR facilities in Kosovo, including a visit to the Kakuma refugee camp in Kenya. Angelina Jolie was part of a six-day mission in Tanzania in 2003, where she traveled to the western border of that country; more exactly to the camps of the Congolese refugees. Her first trip from the United Nations went to the United States, where she visited Arizona and arrived at the detained asylum seekers.
In June 2004, she traveled to Chad to visit border sites and visited several refugee camps that had fled the fighting in the west of the Sudanese region of Darfur. By 2005, the actress visited the Afghan refugee camps in Pakistan, and also met with the president and the prime minister of that country. In that same year, she founded the National Center for Refugees and Immigrant Children, an organization that provides free assistance to asylum-seeking children who lack legal representation.
She spent Christmas in 2006 with Colombian refugees in San José, Costa Rica. A year later, she returned to Chad to assess the deteriorating security of Darfur refugees; she also made her first visit to Iraq, where she met with Iraqi refugees and also with US military forces. In 2006, Angelina Jolie announced the creation of the Jolie / Pitt Foundation, with the objective of seeking donations to the global action for the children. She is also co-chair of the Association of Education for Children of the Armed Conflict, founded by the global initiative in 2006, which helps finance education programs for children affected by some type of armed conflict.
For her humanitarian work, she has received awards like: In 2003, she was the first beneficiary of the newly created United Nations Correspondents Association. In 2005, she was awarded the UNA-USA World Humanitarian Prize. On August 12, 2005, the King of Cambodia, Norodom Sihamoni, granted her the Cambodian citizenship for its conservation work of the country. For the year 2007, Angelina Jolie became a member of the Council of Foreign Relations 69 and received the Freedom Award, granted by the International Rescue Committee. In 2012, UNHCR named her the Special Envoy of the High Commissioner, with the responsibility to focus on large-scale crises that they are causing massive displacements of people.
FIGHT AGAINST SEXUAL VIOLENCE IN THE WARS
For the month of October 2014, Angelina Jolie was awarded the title of "maid of honor" by Queen Elizabeth II, thanks to her campaign to try to end sexual violence in war zones and for her services to the foreign policy of the United Kingdom. In September 2015, Arminka Helic and Angelina Jolie jointly signed an article for the New York Times calling for a diplomatic path to help resolve the conflict in Syria. For the month of May in 2016, several media outlets reported that Angelina Jolie was preparing to make the leap to politics with Arminka Helic, her new counselor.
FILMOGRAPHY
Lookin 'to Get Out: 1982.
Cyborg 2: 1993.
Hackers: 1995.
Without evidence: 1995.
Love Is All There Is: 1996.
Young misunderstood: 1996.
The desert moon: 1996.
George Wallace: 1997.
Playing God: 1997.
True Women: 1997.
Playing with the heart: 1998
The kitchen of hell: 1998.
Gia: 1998.
Interrupted innocence: 1999.
Pushing Tin: 1999.
The bones collector: 1999.
60 seconds: 2000.
Lara Croft: Tomb Raider: 2001
Original fish: 2001.
One life in seven days: 2002.
Lara Croft Tomb Raider: The cradle of life: 2003.
Beyond the borders: 2003.
Taking Lives: 2004.
Sky Captain and the world of tomorrow: 2004.
The Shark Tale: 2004.
Alejandro Magno: 2004.
Mr. and Mrs. Smith: 2005.
The Good Shepherd: 2006.
An invincible heart: 2007.
Beowulf: 2007.
Kung Fu Panda: 2008.
Wanted: 2008.
Exchange: 2008.
Salt: 2010.
The tourist: 2010.
Kung Fu Panda 2: 2011.
In the land of blood and honey: 2011
Unbroken: 2014.
Maleficent: 2014.
By the Sea: 2015.
Kung Fu Panda 3: 2016.
Maleficent 2: 2017.
AWARDS
Satellite Award for Best Miniseries Actress or film for television, for the movie Gia: 1998.
Golden Globe Award for Best Supporting Actress, series, miniseries or telefilm, for the movie George Wallace: 1998.
Oscar Award for Best Supporting Actress in the film Interrupted Innocence: 1999.
Golden Globe Award for Best Actress – Miniseries or telefilm, by Gia: 1999.
Awards from the Actors Guild for Best Actress – Miniseries or telefilm, by Gia: 1999.
Golden Globe Award for Best Supporting Actress, for Interrupted Innocence: 2000.
The syndicate of Actors Award to Best Supporting Actress, for Interrupted Innocence: 2000.
Premio Satélite Awards by Best Actress – Drama, in the film Changeling: 2008.
Saturn Award for Best Actress, for the film Changeling: 2009.
Humanitarian Award Jean Hersholt (Oscar Award): 2013.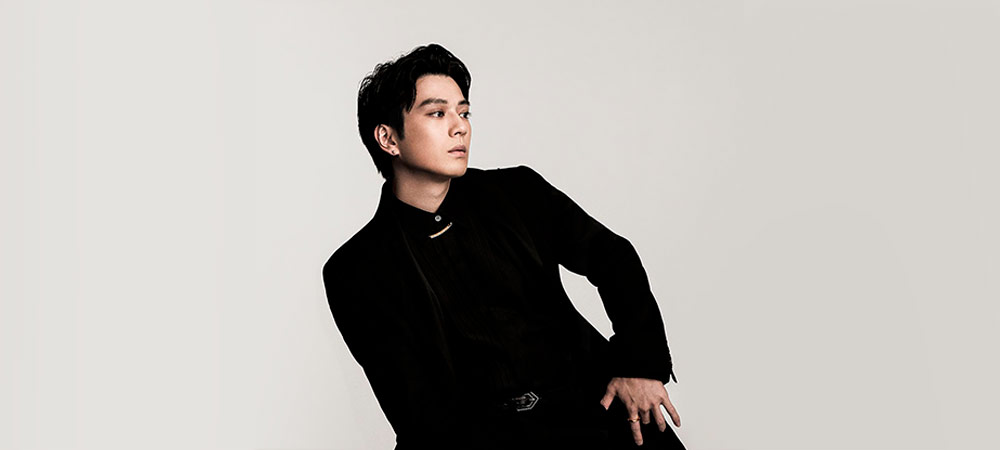 Arata Mackenyu Biography
Mackenyu Maeda (前田 真剣佑), also known artistically as Arata Mackenyu or simply Mackenyu (November 16, 1996), is an actor from Los Angeles, California, United States. He is renowned for his outstanding portrayal of Roronoa Zoro in the live-action adaptation of "One Piece".
Early years
Mackenyu Maeda, better known as Arata Mackenyu or simply Mackenyu, is an actor of Japanese descent who grew up in Los Angeles, United States. He is the son of the renowned martial artist and actor, Sonny Chiba, and Tamami Chiba. In addition, he has an older half-sister named Juri Manase and a younger brother named Gordon Maeda.
Mackenyu comes from a prominent family with a deep-rooted tradition in the world of acting. This passion for performing has been passed down from generation to generation, from his own father to his uncle Jiro Chiba, and even to his two siblings. Despite being born in the United States, Mackenyu holds Japanese nationality, a choice that involves renouncing his second nationality due to legal restrictions and cultural considerations in Japan. This commitment to his cultural heritage and his desire to reside in Japan led him to make this decision.
At Beverly Hills High School, where he successfully completed his studies and graduated.
Beginnings
In his adolescence, Mackenyu discovered his passion for acting after being inspired by Haruma Miura, with whom he would later share the lead role in "Brave: Gunjō Senki", sadly, shortly before the actor's tragic passing. Prior to this, he had been involved in projects alongside his father and other renowned performers, such as "Oyaji" and "Buzz (So-On: The Five Oyaji)".
In the year 2014, Mackenyu achieved his first leading role in a film called "Take a Chance". Additionally, he dazzled in a poignant short film portraying the life of a Japanese family affected by the aftermath of World War II, titled "Tadaima". This short film received the prestigious award for Best Narrative Short at the Asian American Film Festival in Philadelphia.
Career
His fame began to take off in 2015 when he secured the role of Eiji Tomari in "Kamen Rider Drive: Surprise Future". Just a year later, he joined the cast of the movie "Chihayafuru: Kami no Ku" ("Chihayafuru Part 1"), an adaptation of the manga "Chihayafuru", in which he portrayed Arata Wataya, a passionate karuta competitor. Subsequently, he was once again called upon to embody this iconic character in "Chihayafuru: Shimo no Ku" ("Chihayafuru Part 2").
In early 2016, Mackenyu took a significant step in his career by making his debut in the world of theater, participating in the Japanese musical "Boys Over Flowers" ("Hana Yori Dango: The Musical").
Mackenyu has experienced continuous growth in his acting career. Starting with his portrayal of Kazuya "Toji" Tojigamori in "Peach Girl", he continued to excel in the world of entertainment. In 2018, he starred in the series "Todome no Kiss" ("Kiss that Kills") as Takauji Namiki. Shortly thereafter, he reprised his iconic role as Arata Wataya in the movie "Chihayafuru: Musubi" ("Chihayafuru Part 3").
During the same period, he showcased his versatility by joining the supporting cast of "Pacific Rim: Uprising" as Ryoichi, a cadet and pilot of the jaeger Saber Athena.
Mackenyu had a successful year on the big screen in 2020. In January, he was part of the main cast in the film "Kaiji: The Final Game" as Minato Hirose. By the end of January, he took on the role of Aki Miyata in "Our 30 Minute Sessions".
A year later, in a new production, Mackenyu took on the lead role in the film "Brave: Gunjō Senki", where he portrayed Aoi Nishino, a student and member of the school archery club.
In 2021, Mackenyu made the decision to part ways with Top Coat and temporarily suspended all his activities in Japan, aiming to expand his career internationally. One of his early prominent roles in this new chapter of his acting career was that of Pegasus Seiya in the live-action adaptation of "Knights of the Zodiac", which hit the screen in May 2023. Furthermore, in 2022, we saw him in the role of Scar in "Fullmetal Alchemist: Revenge of Scar".
Furthermore, on August 31, 2023, the American audience marked the thrilling premiere of the live-action adaptation based on the popular manga and anime "One Piece". In this standout production, Arata Mackenyu took on a starring role, portraying Roronoa Zoro, a swordsman. He shared the set with Iñaki Godoy, Emily Rudd, Taz Skylar, Peter Gadiot, Morgan Davies, Jeff Ward, Jacob Gibson, among others.
Personal life
Since 2014, Mackenyu has made Tokyo, Japan, his home. In this city that has stolen his heart, he sealed his love by marrying Natsumi Okamoto. Currently, the couple is expecting their first child together.
Mackenyu is also a father to a child born when he was young. Speculation has arisen that the conception of his daughter may be related to a traumatic incident he experienced at the age of fourteen, involving a family friend. To date, Arata Mackenyu has chosen not to publicly address this matter, which has been handled with discretion and discussed very little.
Controversies and Accusations Involving Mackenyu
The Japanese actor is embroiled in multiple controversies in his home country, where several individuals, including a journalist, have publicly leveled accusations of rape and attempted murder against him. Regarding allegations of sexual abuse, three women have shared their experiences anonymously, detailing that Mackenyu would intoxicate them, stalk them, and at times, confine them, sometimes in the company of others. Additionally, there have been suggestions of more individuals making allegations, though these have not been publicly disclosed. As of now, the actor has not issued any comments on the matter.
Facts about Arata Mackenyu
He is a fan of anime, with one of his favorites being "Hunter x Hunter".
He changed his artistic name after portraying Arata Wataya.
He is fluent in English.
He resides in Tokyo.
Over the years, he has been part of live-action adaptations of famous anime series like Fullmetal Alchemist, Saint Seiya, Peach Girl, Tokyo Ghoul, Chihayafuru, and Rurouni Kenshin.
He had to pierce his ears for his role as Roronoa Mackenyu.
He learned to play the piano at the age of eleven.
Sadly, his father Sonny Chiba passed away due to complications from Covid-19.
He practices martial arts.
His father portrayed Hattori in Quentin Tarantino's film "Kill Bill Vol. 2".
He was a member of a musical band during his school years.
Filmography
Arata Mackenyu's Acting Roles:
Film
"Oyaji" (2007).
"Buzz (So-On: The Five Oyaji)" (2014).
"Tadaima" (2015).
"Kamen Rider Drive: Surprise Future" (2015).
"Take a Chance" (2015).
"Chihayafuru Parte 1" (2016).
"Chihayafuru Parte 2" (2016).
"Night's Tightrope" (2016).
"Bittersweet" (2016).
"Let's Go, Jets!" (2017).
"JoJo's Bizarre Adventure: Diamond Is Unbreakable Chapter I" (2017).
"Peach Girl" (2017).
"Pacific Rim: Uprising" (2018).
"Chihayafuru Parte 3" (2018).
"Over Drive" (2018).
"Impossibility Defense" (2018).
"Code Blue: The Movie" (2018).
"12 Suicidal Teens" (2019).
"Tokyo Ghoul S" (2019).
"NiNoKuni" (2019).
"Kaiji: Final Game" (2020).
"Our 30-Minute Sessions" (2020).
"Tonkatsu DJ Agetarō" (2020).
"Brave: Gunjō Senki" (2021).
"The Master Plan" (2021).
"Rurouni Kenshin: The Final" (2021).
"Fullmetal Alchemist: The Revenge of Scar" (2022).
"Fullmetal Alchemist: The Final Alchemy" (2022).
"Knights of the Zodiac" (2023).
TV
"Yume wo Ataeru" (2015).
"Sakurasaku" (2016).
"Tomorrow, I'll Surely Love You Again" (2016).
"Brass Dreams" (2016).
"Fugitive Boys" (2017).
"Kiss that Kills" (2018).
"Two Homelands" (2019).
"Our Dearest Sakura" (2019).
"Remote de Korosareru" (2020).
"The End of the Tiny World: Half A Year Later" (2021).
"Ichikei's Crow: The Criminal Court Judges" (2021).
"One Piece" (2023).