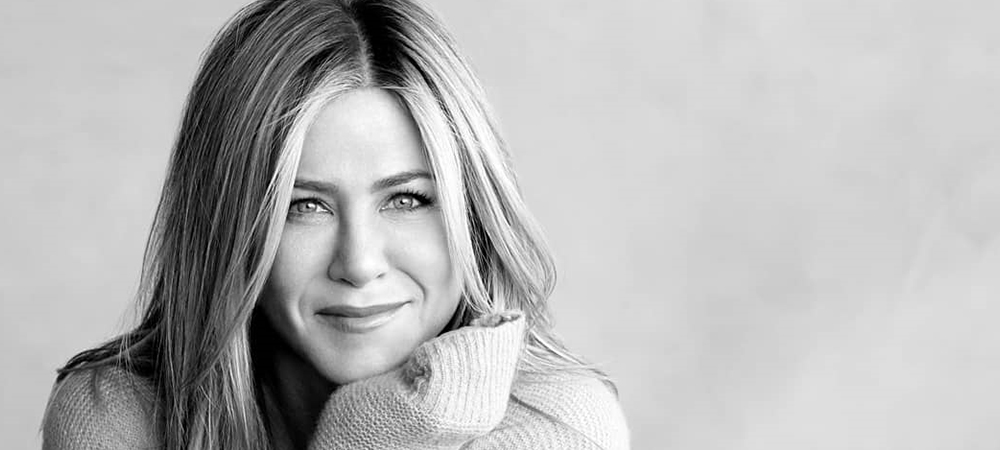 Personal information
Full name

Jennifer Joanna Aniston

Birthdate

February 11, 1969

Age
54 years old
Occupation

Actress, producer, and director

Nationality

U.S

Spouse

Brad Pitt (2000-05); Justin Theroux (2015-17)

Height
5ft 4 ¾ (164.5 cm)
Parents

John Aniston and Nancy Dow

Zodiac sign
Aquarius
Jennifer Aniston Biography
Jennifer Joanna Aniston (February 11, 1969), better known as Jennifer Aniston, is an American actress, producer, and director. She was born in Sherman Oaks, Los Angeles, California. Her parents are John Aniston and Nancy Dow. Since she was little, she was raised among actors, her godfather was the actor Telly Savalas, a close friend of Jennifer's father. She lived in various areas of the country due to the acting work of her father. After living in New York, her parents divorced, and she was left in the custody of her mother. At age six, she began attending the Rudolf Steiner School, a Waldorf school of education that applies the theories of Rudolf Steiner. She excelled in the field of painting, she was presented and exhibited at the Metropolitan Museum of Art in New York.
Early life
Aniston decided that she would pursue acting when she went to see a Broadway show titled: Children of a Lesser God. At the age of 15, she was admitted to the New York High School for Actors. After finishing her studies, she worked in a hamburger franchise called The Jackson Hole, in Manhattan. Thanks to her good performance, she achieved several roles in Off-Broadway productions such as For Dear Life at the New York Public Theater and Dancing On Checker's Grave. In search of new opportunities, she moved to Los Angeles in 1989. Before beginning the 90's she acted in several television shows.
Career and rise to fame
In 1993, she was in Leprechaun. In 1996, she appeared in the Tom Petty & The Heartbreakers music video "Walls". We must mention that her recognition came with the American series called Friends (1994-2004). She was tested for the role of Monica, although she told the producers that she was more identified with the role of Rachel. She gained recognition in the 90s as Rachel Green. To bring her to life she had to lose several pounds. Her role allowed her to win several major awards, for example, an Emmy, a Golden Globe, and a Screen Actors Guild Award. She starred in 238 episodes of the series becoming one of the highest-paid actresses on television.
She also participated in film productions such as She's the One (1996), Office Space (1999), The Good Girl (2002), and Friends with Money (2006). The most famous films in which she acted were: Bruce Almighty (2003), Along Came Polly (2004), The Break-Up (2006), Marley & Me (2008) and He's Just Not That Into You (2009). Aniston began to be called for several films, many of them belonging to the comedy genre. She appeared in the comedy Wanderlust (2012). But, she not only focused on that aspect, but she managed to woo the public with performances such as when she gave life to Claire Simmons in the film directed by Daniel Barnz: Cake (2014).
She worked alongside Julia Roberts and Kate Hudson on Mother's Day (2016), she was the star of this production by director Garry Marshall. Her fame allowed her to participate in several commercials for Renault Clio, L'Oreal Ella shampoo (it is one of the most sought-after shampoo models), and Microsoft. Since 2007, she has worked on an advertising campaign for the SmartWater drink and a perfume brand, which was launched on July 21, 2010, at Harrods in London. The perfume was called Jennifer Aniston.
For this reason, for the year 2007, Forbes nominated her in the top 10 of the richest women in entertainment and approximated her net earnings at about $ 110 million.
She subsequently starred in Office Christmas Party (2016), a comedy with Jason Bateman, and played Maureen Murphy in the war drama The Yellow Birds (2017). She could also be seen in Anne Fletcher's Dumplin '(2018) and Criminals at Sea (2019), alongside Adam Sandler.
Since 2019, she has played host Alex Levy on Apple TV + The Morning Show. In the series, she shares credits with Reese Witherspoon, Steve Carell, Billy Crudup, and Gugu Mbatha-Raw, among others.
Personal Life
Aniston was dating Adam Duritz, leader of the band Counting Crow, and later with Charlie Schlatter, the actor with whom she worked on the series "Ferris Bueller." She lived in the Hollywood Hills with her boyfriend, actor Tate Donovan, a former romantic partner of Courtney Thorne-Smith. Later, she ended the relationship and eventually said yes to actor Brad Pitt.
On July 29, 2000, they celebrated their wedding in Malibu. On October 2, 2005, Pitt and Aniston got divorced. Later, she began a relationship with Vince Vaughn, with whom she co-starred in The Break-Up. She later dated British model Paul Sculfor for a few months in 2007. The following year, she began dating musician John Mayer until March 2009.
Over the years, she was the girlfriend of the American director and screenwriter Justin Theroux, with whom she got engaged in August 2012. They married on August 5, 2015, after four years of relationship and three as betrothed, the actor couple celebrated their union in a luxurious Bel Air mansion in Los Angeles. After two and a half years of marriage, and when the actress was 49 years old, they separated. Aniston assured that she is happy not to have children because it was a decision that she made and she has matured over the years.
Series and films
How I Spent My Summer.
Molloy (TV Series).
The Leprechaun.
Muddling Through (TV Series).
Friends (TV Series).
She's the One.
Picture Perfect.
Office Space.
Rock Star.
Bruce Almighty.
Friends With Money.
Rumor Has It.
Marley & Me.
Management.
The Bounty Hunter.
The Switch.
Horrible Bosses.
Wanderlust.
Life of Crime.
She's Funny That Way.
Mother's Day.
Office Christmas Party.
The Yellow Birds.
Dumplin
Criminals at sea.
The Morning Show.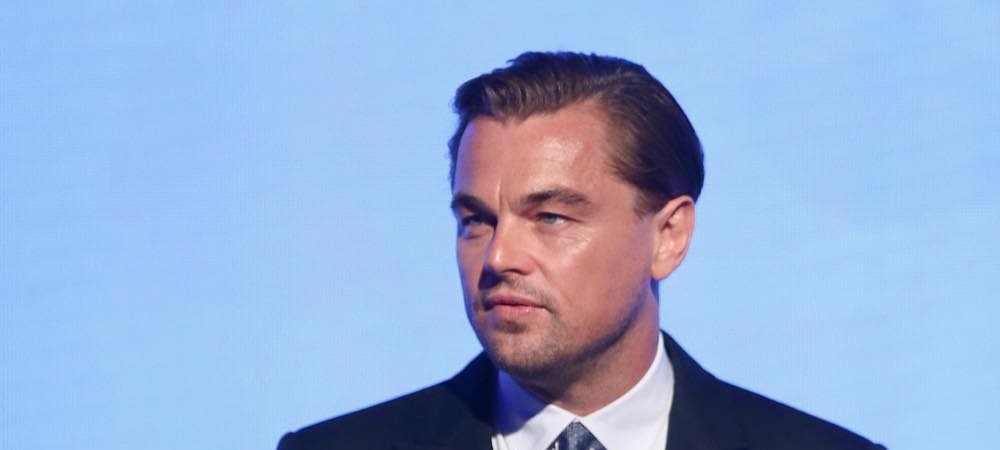 Biography of Leonardo DiCaprio
Leonardo Wilhelm DiCaprio is a renowned actor and film producer who has won numerous awards within the film industry. He was born on November 11, 1974, in Hollywood, Los Angeles, California, United States.
DiCaprio is an only child of Irmelin Indenbirken, a secretary born in Germany, and George DiCaprio, an underground comic artist and producer/distributor of comics. On his father's side, he has half-Italian (from Naples) and half-German (from Bavaria) ancestry. On the other hand, on his mother's side, his grandfather Wilhelm Indenbirken was German and his grandmother Helene Indenbirken was a German citizen born in Russia under the name Yelena Smirnova.
He was named Leonardo because, while his pregnant mother was looking closely at a painting by the great artist Leonardo da Vinci in a museum, DiCaprio gave a strong kick inside her belly. His parents divorced when he was only one year old, and they shared custody of Leonardo until 1997.
Studies, beginnings in acting.
As for his education, he did not attend university and only took basic courses at John Marshall High School in Los Angeles. His career in the world of image and acting began when he followed his older stepbrother, Adam Farrar, in television advertising, starring in a commercial for the Matchbox car brand at the age of fourteen and subsequently participating in educational films. At the age of five, he was also part of the children's television series "Romper Room", but had to leave it as it was detrimental to him.
"1990 – 1991: Debut in television and cinema"
In 1990, he made his true television debut when he was cast to be a part of the "Parenthood" ensemble, a series based on the film of the same name. He then landed minor roles in several series, including "The New Lassie" and "Roseanne," as well as a brief part in "Santa Barbara." His work in "Parenthood" and "Santa Barbara" earned him a nomination for the Young Artist Award for Best Young Actor. His big screen debut came in 1991 with the science fiction and horror movie "Critters." Later on, he became a recurring member of the cast of the ABC sitcom "Growing Pains," playing Luke Brower. However, DiCaprio didn't achieve success in the film industry until 1992, when he was selected by Robert De Niro from among 400 young actors for the lead role in "This Boy's Life," which also starred Ellen Barkin and De Niro himself.
1993 – 1996
Later, in 1993, DiCaprio played the mentally disabled younger brother of Johnny Depp in "What's Eating Gilbert Grape." The film's director, Lasse Hallström, admitted that he initially sought a less attractive actor, but he decided on DiCaprio because he had become "the most observant actor" among all who auditioned. The film was a great financial and critical success, resulting in Leonardo being highly praised for his performance, which led to him being awarded the National Board of Review for Best Supporting Actor and nominated for an Academy Award and a Golden Globe. Subsequently, he had roles in films such as "The Quick and the Dead" (1995) and was one of the leads in "Romeo + Juliet" (1996).
But his big break came with director James Cameron, who offered him the lead male role in Titanic (1997), a movie that not only won a considerable number of Academy Awards but also became a social phenomenon. Afterwards, DiCaprio gained greater acceptance in the cinematic world, so he was part of numerous films such as:
The Man in the Iron Mask (1998)
The Beach (2000)
Catch Me If You Can (2002)
The Aviator (2004)
The Assassination of Richard Nixon (2004)
Blood Diamond (2006)
Gardener of Eden (2007)
Body of Lies (2008)
Orphan (2009, as producer)
Shutter Island (2010)
Inception (2010)
Django Unchained (2012)
The Great Gatsby (2013)
Runner Runner (2013)
The Wolf of Wall Street (2013)
The Revenant (2015)
The Audition (2015).
Curiosities
Interestingly, he was nominated for an Oscar five times: Best Supporting Actor for What's Eating Gilbert Grape, Best Actor for The Aviator, Blood Diamond and The Wolf of Wall Street. This generated a lot of jokes and talk of a supposed "curse" in Hollywood. But in 2015, he finally won the award thanks to his great performance in "The Revenant".
It should also be noted that DiCaprio is a committed environmentalist who has received praise from environmental groups for choosing to fly on commercial flights instead of private planes like most celebrities, and for driving an electric hybrid vehicle and having solar panels in his home.