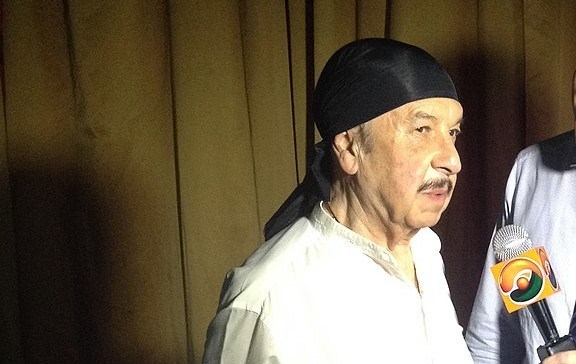 Chen Kai Biography
Julio Ulises Hijuelos Cervera (August 30, 1945 – May 17, 2019) He was born in Mérida, Mexico. Mexican illusionist considered one of the best magicians in Mexico of recent times. Graduated in Architecture from the Ibero-American University of Mexico City, Chen Kai decided to devote himself completely to illusionism and prestidigitation. He began his career as a magician in the 1960's, being part of the children's program Club Quintito and later worked at the Good Luck Club, the Home Club, La Hora del Loco, among others. He rose to fame in the seventies and eighties for his spectacular presentations, which made him known internationally. He was the first Mexican magician to be part of the conventions of IBM, F.I.S.M and SAM, among others. He founded and directed the Aztec Club of Prestidigitators and the Circle of Mexican Wizards.
Family and beginnings
Son of False Aníbal Hijuelos and Ester Cervera; Chen Kai lived a quiet childhood in his hometown. There he studied and began to be interested in magic, greatly influenced by his father, who since childhood used to tell anecdotes about the magicians he had known and present effects of magic and other tricks. At age 12 he began his adventure in the world of magic by avidly reading the book The Wonders of the Prestidigitation of the renowned magician Frank Lezama and shortly thereafter became his student. A few years later he founded with Lezama the first International Magic Society, with which he got to know most of the magicians of Mexico.
It was then when he decided to dedicate his life to cultivate his love for magic, starting his career with the artistic name of Chen Kai, a word of Mayan origin that translates only hands. Based in Mexico City, he entered the Universidad Iberoamericana, from which he graduated in Architecture, although he did not practice this career. In 1960, at the age of 15, he began working as a magician in the children's program of Channel 5 called Club Quintito. In this program he remained around eleven years, dazzling the spectators with his creative and spectacular presentations, among which his act with the birds stood out.
Chen Kai's Trajectory
After debuting as a magician in the Club Quintito program, Chen Kai became popular on television as part of various programs such as the Good Luck Club, the Home Club, and La Hora del Loco, among others. He also worked in nightclubs such as El Capri, La Fuente, Stellaris, El Belvedere, La Copa de champagne, and El Patio. At the time that color television arrived in Mexico, Chen Kai was part of the first thirty-three programs made under the Guillermo González Camarena system. For this same period, he participated in various magic competitions, being the winner in the Pacific Coast of Magicians and the Texas Association of Magicians.
His presentations on television and nightclubs during the seventies and eighties made him one of the most respected and appreciated magicians in Mexico. It was around this time that he was seen as the star of the popular programs: En Familia con Chabelo, Domingo Azteca and Siempre en Domingo. Known as one of the best magicians in Mexico for his innovations in the field of illusionism and his tricks with birds, Chen Kai gained international recognition in the 1970's, being the first Mexican magician who was part of the IBM conventions.
At that time he was also presented at the conventions of the magic of SAM, F.I.S.M (International Federation of Magical Societies) and FLASOMA (Latin American Federation of Magical Societies), among others. To date, Chen Kai is the only Mexican magician who has performed at the prestigious and renowned Monte Carlo Show, a fact that makes him one of the most representative magicians in the country.
Being recognized both nationally and internationally, Chen Kai gave several magic conferences in countries of America such as Colombia, the United States, Argentina, and his native Mexico. Thanks to the recognition he had he had his program called Talking Magic with Chen Kai, which consisted of 154 episodes and several specials such as A Gala Night with Chen Kai and Incredible I and II with Chen Kai, among others.
Inventor and innovator of several techniques of bird apparitions and the use of fire, Chen Kai actively participated in the magical community by founding and directing various societies such as the Aztec Club of Prestidigitators and the Circle of Mexican Magicians. As president of the latter, he organized numerous conventions of magic, among which are: the conventions of the circle (1965, 1979, 1983 and 1986), the FLASOMA and the symposia of the circle from 2005 to 2012.
In addition to working as a magician, presenter, and speaker, Chen Kai wrote two chapters of the Encyclopedia of Doves (Vol. II and IV). His talent and influence worldwide led him to become the only Mexican magician or in being an Honorary Partner of the Academy of Magic Arts of the Hollywood Magic Castle. In 2006, he was awarded by this partnership with the Performing Fellowship Winner. After a long and successful career, this renowned magician died on May 17, 2019, in Mexico, due to a lung infection.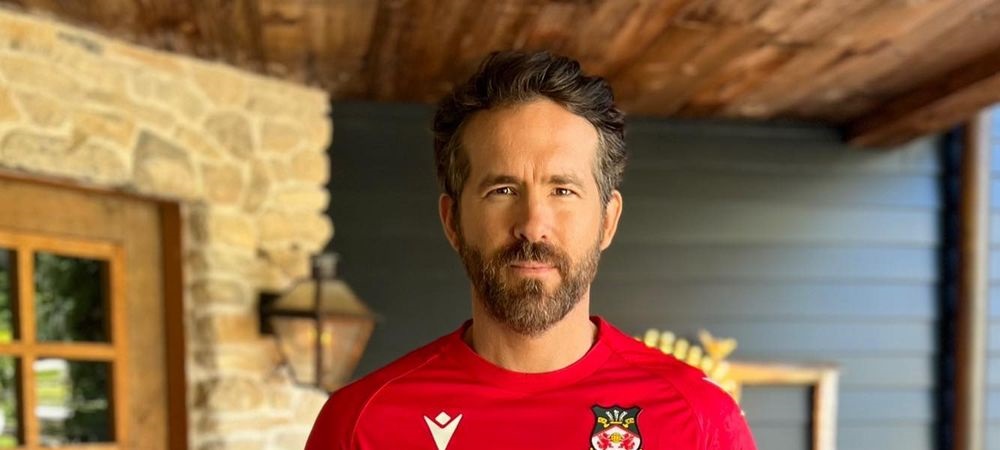 Biography of Ryan Reynolds
Ryan Rodney Reynolds was born on October 23, 1976 in Vancouver, Canada, and he is a well-known actor. When Ryan was born, his mother, Tammy, was a student and a salesperson, while his father, Jim, worked in wholesale food sales and also excelled as a semi-professional boxer. In addition, Ryan has three older siblings.
He studied in his hometown of Vancouver until 1994 when he decided to join a theater group as an extracurricular activity while attending Kwantlen College. However, his passion for acting became a vocation, and Ryan dropped out of college to devote all his time and energy to his acting career.
Debut as an actor
He quickly landed small roles in successful and memorable TV series such as "Sabrina the Teenage Witch" and "The X-Files". In 1998, his big break came with the series "Two Guys, a Girl and a Pizza Place", which ran until 2001 and catapulted him to fame. The show became very popular thanks to its great comedic content, an area where Reynolds demonstrated perfect skill, but this was not the first time that Ryan had made a name for himself in a Hollywood comedy, as he had already been in "Life During Wartime" in 1997.
Films
After working in several minor jobs, Ryan got his first major role as a protagonist in the crazy "Van Wilder – Animal Party", where he played a college party organizer. The success of the film opened doors for him to work alongside Michael Douglas in "Till Death Do Us Part", support Wesley Snipes in "Blade Trinity" or star in the horror movie "The Amityville Horror". However, at this stage of his career, Ryan stood out mainly as a protagonist in comedies such as "Just Friends", "Waiting" and "Harold & Kumar Go to White Castle". This led him to want to leave his comedic side behind, getting involved in different projects such as the thriller "Smokin' Aces", the independent film "Adventureland" and the action film "X-Men Origins: Wolverine". Later on, he also participated in romantic films such as "The Proposal" and "Definitely, Maybe". However, recognition of his acting ability did not come until Ryan was nominated for a Goya Award for his demanding role in "Buried". It is worth noting that he also brought to life the comic book hero "Green Lantern" and the renowned "Deadpool".
Contracts, curiosities
Prestigious brands like Hugo Boss have not been oblivious to Ryan Reynolds' popularity, charisma, and good looks, offering him contracts to be the face of one of their fragrances: Boss Bottled Night, a fragrance that, through great advertising, managed to convey an irresistible seductive effect.
Two curiosities can be highlighted from his work: first, the nearly 10 kilos of solid muscle he gained thanks to rigorous physical training to bring Hannibal King to life in "Blade: Trinity"; and second, his appearance on the animated TV series Zeroman, in which he lent his voice to the character Ty Cheese. In addition, like many Hollywood stars, Ryan Reynolds has an eccentricity outside the world of entertainment: a great passion for motorcycles, of which he owns three collector's items, one of which was designed exclusively for him and is none other than a Harley Davidson.
Romantic relationships
Regarding his personal life, Ryan Reynolds was in a romantic relationship with singer Alanis Morissette from 2002 to 2007. The couple got engaged in 2004, but in July 2006, People magazine reported that they had separated, although neither of them officially confirmed the news. Shortly after, in February 2007, they decided to end their engagement by mutual agreement. In May 2008, Reynolds announced his engagement to actress Scarlett Johansson, and they got married on September 27 of the same year. However, in December 2010, the couple announced in a statement to People magazine that they had decided to end their marriage.
So, on September 9, 2012, he married the actress Blake Lively in Mount Pleasant, South Carolina. In October 2014, they announced that they were expecting their first child, and in December of that same year, Ryan Reynolds and his wife Blake Lively became parents with the birth of their daughter: Ines. Later, on April 14, 2016, his wife's second pregnancy was confirmed, and on September 30, 2016, he became a father for the second time to a boy named James.