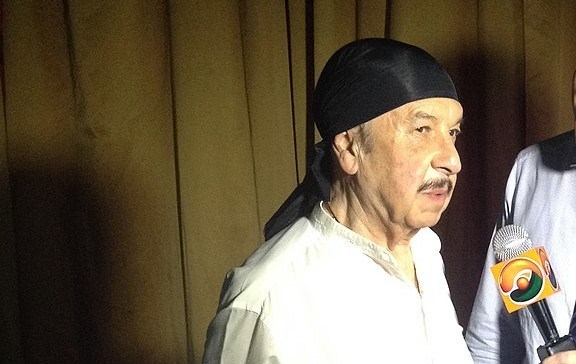 Chen Kai Biography
Julio Ulises Hijuelos Cervera (August 30, 1945 – May 17, 2019) He was born in Mérida, Mexico. Mexican illusionist considered one of the best magicians in Mexico of recent times. Graduated in Architecture from the Ibero-American University of Mexico City, Chen Kai decided to devote himself completely to illusionism and prestidigitation. He began his career as a magician in the 1960's, being part of the children's program Club Quintito and later worked at the Good Luck Club, the Home Club, La Hora del Loco, among others. He rose to fame in the seventies and eighties for his spectacular presentations, which made him known internationally. He was the first Mexican magician to be part of the conventions of IBM, F.I.S.M and SAM, among others. He founded and directed the Aztec Club of Prestidigitators and the Circle of Mexican Wizards.
Family and beginnings
Son of False Aníbal Hijuelos and Ester Cervera; Chen Kai lived a quiet childhood in his hometown. There he studied and began to be interested in magic, greatly influenced by his father, who since childhood used to tell anecdotes about the magicians he had known and present effects of magic and other tricks. At age 12 he began his adventure in the world of magic by avidly reading the book The Wonders of the Prestidigitation of the renowned magician Frank Lezama and shortly thereafter became his student. A few years later he founded with Lezama the first International Magic Society, with which he got to know most of the magicians of Mexico.
It was then when he decided to dedicate his life to cultivate his love for magic, starting his career with the artistic name of Chen Kai, a word of Mayan origin that translates only hands. Based in Mexico City, he entered the Universidad Iberoamericana, from which he graduated in Architecture, although he did not practice this career. In 1960, at the age of 15, he began working as a magician in the children's program of Channel 5 called Club Quintito. In this program he remained around eleven years, dazzling the spectators with his creative and spectacular presentations, among which his act with the birds stood out.
Chen Kai's Trajectory
After debuting as a magician in the Club Quintito program, Chen Kai became popular on television as part of various programs such as the Good Luck Club, the Home Club, and La Hora del Loco, among others. He also worked in nightclubs such as El Capri, La Fuente, Stellaris, El Belvedere, La Copa de champagne, and El Patio. At the time that color television arrived in Mexico, Chen Kai was part of the first thirty-three programs made under the Guillermo González Camarena system. For this same period, he participated in various magic competitions, being the winner in the Pacific Coast of Magicians and the Texas Association of Magicians.
His presentations on television and nightclubs during the seventies and eighties made him one of the most respected and appreciated magicians in Mexico. It was around this time that he was seen as the star of the popular programs: En Familia con Chabelo, Domingo Azteca and Siempre en Domingo. Known as one of the best magicians in Mexico for his innovations in the field of illusionism and his tricks with birds, Chen Kai gained international recognition in the 1970's, being the first Mexican magician who was part of the IBM conventions.
At that time he was also presented at the conventions of the magic of SAM, F.I.S.M (International Federation of Magical Societies) and FLASOMA (Latin American Federation of Magical Societies), among others. To date, Chen Kai is the only Mexican magician who has performed at the prestigious and renowned Monte Carlo Show, a fact that makes him one of the most representative magicians in the country.
Being recognized both nationally and internationally, Chen Kai gave several magic conferences in countries of America such as Colombia, the United States, Argentina, and his native Mexico. Thanks to the recognition he had he had his program called Talking Magic with Chen Kai, which consisted of 154 episodes and several specials such as A Gala Night with Chen Kai and Incredible I and II with Chen Kai, among others.
Inventor and innovator of several techniques of bird apparitions and the use of fire, Chen Kai actively participated in the magical community by founding and directing various societies such as the Aztec Club of Prestidigitators and the Circle of Mexican Magicians. As president of the latter, he organized numerous conventions of magic, among which are: the conventions of the circle (1965, 1979, 1983 and 1986), the FLASOMA and the symposia of the circle from 2005 to 2012.
In addition to working as a magician, presenter, and speaker, Chen Kai wrote two chapters of the Encyclopedia of Doves (Vol. II and IV). His talent and influence worldwide led him to become the only Mexican magician or in being an Honorary Partner of the Academy of Magic Arts of the Hollywood Magic Castle. In 2006, he was awarded by this partnership with the Performing Fellowship Winner. After a long and successful career, this renowned magician died on May 17, 2019, in Mexico, due to a lung infection.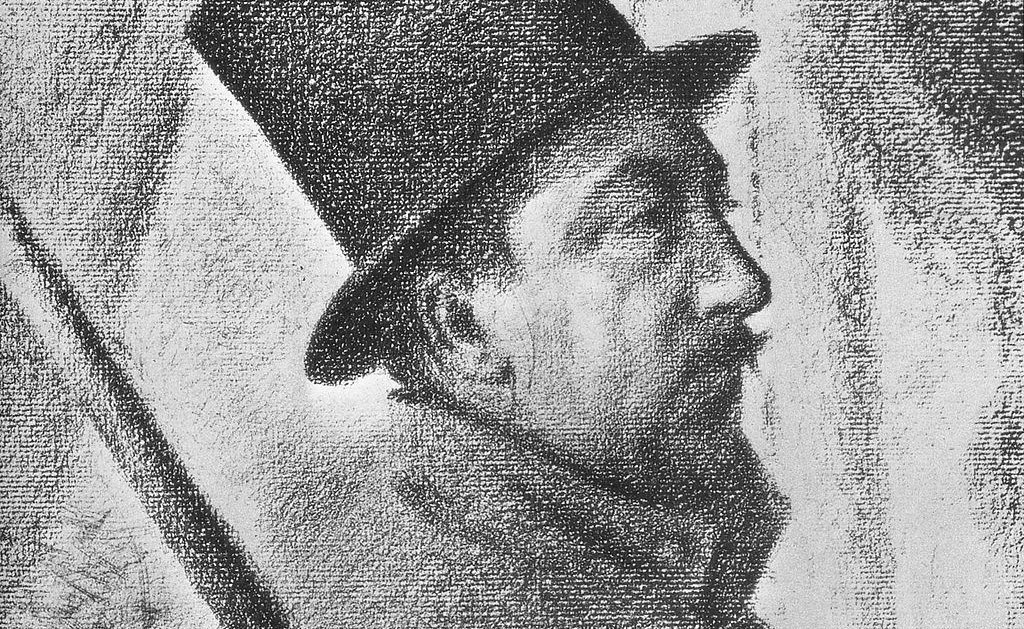 Paul Signac Biography
Paul Victor Signac (November 11, 1863 – August 15, 1935) was born in Paris, France. A Painter considered one of the most prominent exponents of neo-impressionism with Georges Seurat, a painter with whom he had a close relationship. Signac was born into a wealthy family which allowed him to devote himself fully to painting.
By the mid-1880s, he studied arts and honed his skills in Bin's workshop. In the early years of his career, he became interested in impressionism, an artistic movement that continued until he met Seurat. Along with this he ventured into pointillism or divisionism, an artistic technique of which Signac is one of the most important exponents. In his works, he painted landscapes of southern France and other regions that he visited on his ship.
Studies and beginnings
Born into a wealthy family, he was able to devote himself to study and the arts without restrictions. In 1882, he joined the École des Arts-Décoratifs de Paris (School of Decorative Arts). For the same period, he attended the free workshop of Bin, painter, and politician, who was then mayor of Montmartre. In the course of the following years, he collaborated in the creation of the Société des Artistes Indépendants, founded in 1884. He was the vice president in 1903 and president six years later. He also participated actively in the creation of the Salon des Indépendants.
In 1886, he was part of the IX Impressionist Exhibition, along with renowned painters such as Seurat, Edgar Degas, Camille Pissarro, Jean-Louis Forain and Paul Gauguin. In these early years, his paintings reflected the influence of Pissarro, Pierre Auguste Renoir, and Claude Monet.
Career
Towards the end of the 19th century, Signac began to lean towards the style proposed by Seurat, deepening the pointillist technique. In those first paintings, he painted the Mediterranean coasts and the banks of the Seine, lighthouses, coasts, among others.
In 1899, he raised his aesthetic ideas in the book De Eugène Delacroix to Neo-impressionism (1899), a work in which he defended the techniques of neo-impressionists. School that emerged in 1886 from the hand of Seurat and Signac. Camille Pissarro, Maximilien Luce Théo van Rysselberghe and Henri-Edmond Cross also participated in this.
Some characteristics of this artistic movement are the concern for volume, the development of shapes without defined profiles, the order in the composition and the use of pure basic colors, which when used in a pointillist painting would create an optical illusion that gives more luminosity in painting. This idea is based on the theory of the simultaneous contrast of colors by Michel Eugéne Chevreul.
When Seurat died, Signac moved to Saint-Tropez, (Cote d'Azur, France), a town where he remained until 1911. Throughout his life he traveled and sailed through different countries such as Italy and Turkey, also toured France. During these trips visited La Rochelle, Marseille, Venice, and Istanbul, among others. Those experiences served as inspiration for his paintings, in which he represented maritime scenes. Within those trips, he painted a large number of watercolors.
Throughout time, he ceased to strictly follow the rules of pointillism, widening the brushstrokes as seen in the paintings Samois, Departure of tuna vessels in Groix, La Seine au Pont-Royal, and Rivière de Vannes. From 1913, Signac traveled to Antibes, where he spent long stays, keeping his studio in Paris. During this period, he was president of the Société des Artistes Indépendants, a position he held from 1909 until his death on August 15, 1935, in Paris.
In the course of his career, Signac painted a large number of paintings and watercolors. In most of these, he applied pointillism, a technique developed by Seurat. Most of these paintings represented maritime scenes, although, he also painted still lives, decorative compositions, and everyday scenes. Among his most outstanding works are Opus 217. Against the Enamel of a Background Rhythmic with Beats and Angles, Tones, and Tints (1890), Woman by the Lamp (1890), The Papal Palace in Avignon (1900), Grand Canal ( 1905), The Port of Rotterdam (1907), Antibes, the towers (1911), Port of La Rochelle (1921) and Lézardrieux (1925).
In the last years of his career, he painted various watercolors in which he did not strictly follow the rules of pointillism; for this period he became friends with Belgian painters who subsequently formed a group of neo-impressionists.